Thank you to Mirror Mate for sponsoring this post and providing us with their Cherokee Slim Frame! All ideas and opinions are my own.
---
Happy Monday!
Sorry for being absent last week. I pulled a muscle in my back late Sunday night and was unable to sit in a chair long enough to blog. My back is still healing but I can finally sit up straight so let's get to today's post!
We framed our guest bathroom's mirror!
Mirror Mate
provided us with their
Cherokee Slim frame in licorice
. It arrived in 4 pieces that we had to put together.
We started by applying some of the wood glue they provided to one of the frame's mitered edges: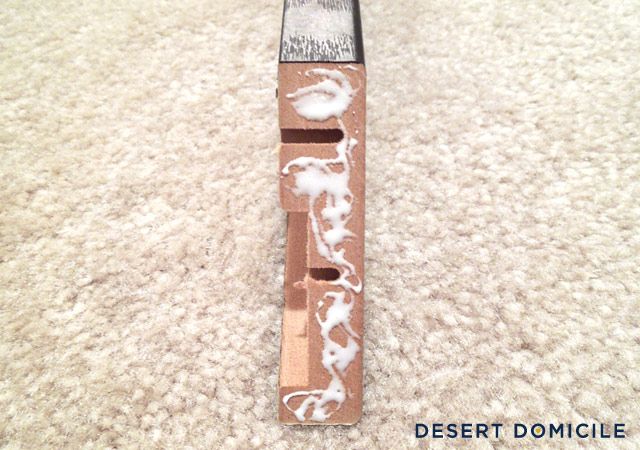 Then we smeared the glue around:
We placed two of the mitered edges together and held them in place for a few seconds:
Mirror Mate
provided us with some corner connectors that helped keep the frame together nice and tight:
We repeated the same gluing and connecting process for the remaining 3 corners. After our frame was fully assembled, we cleaned our mirror with rubbing alcohol and waited an hour for the frame to dry. When the frame was ready to go, we assembled the two placement corners we were given and got to hanging!
I don't have any pictures of the next step since it involved two people but we held the frame up against our mirror and made sure it covered the clips at the top of our mirror and the channel at the bottom. When we liked the placement of the frame, I held it in place while my boyfriend stuck the placement corners in each corner: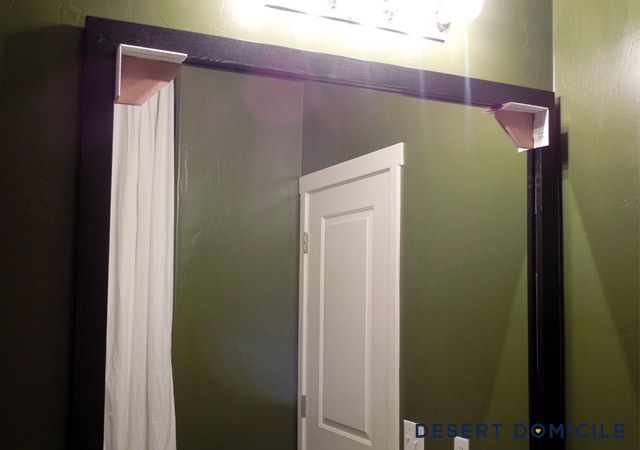 The placement corners allowed us to take the frame down and remove the tape's backing:
After all of the tape was exposed, we lined the frame up with the placement corners and stuck it in place!
We removed the placement corners and stared at our newly framed mirror!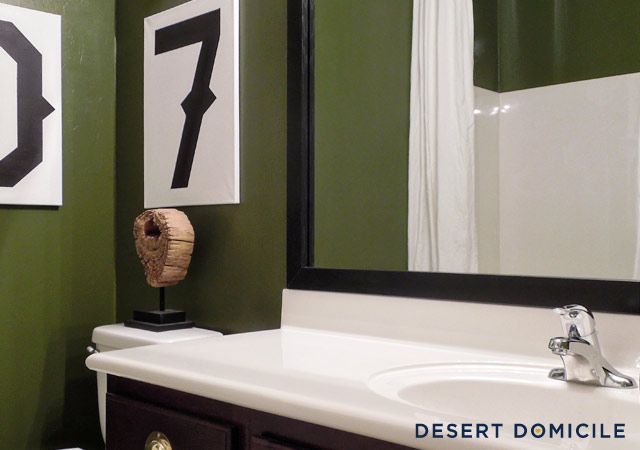 Here's what the room looks like now: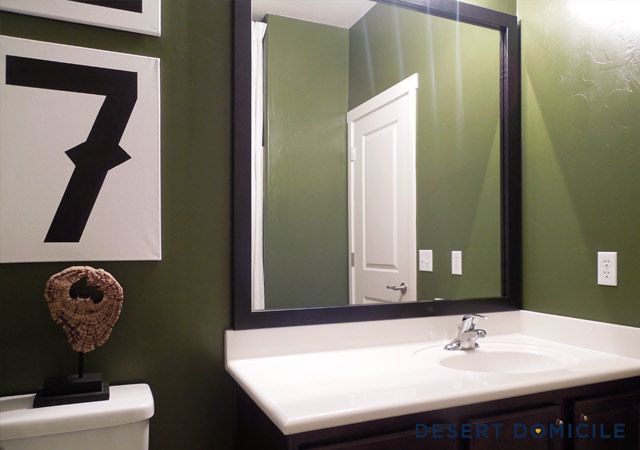 And here's
where we started
!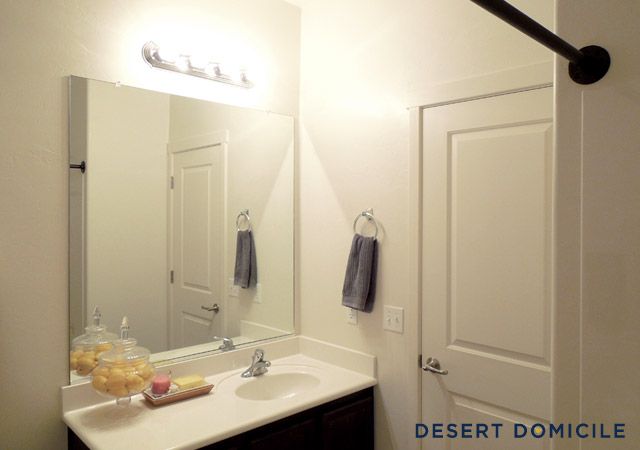 We still have a ways to go but checking a new mirror off of our list has been so nice!
If you like how our mirror looks, stop by on Wednesday to enter for your chance to win a
Mirror Mate
frame of your own!
SOCIALIZE WITH ME!