Quick heads up: this post is really long! I know it won't be for everyone but I'm writing it for me and my 90-year-old memory because I know I'll forget the experience if I don't blog about it. If you missed part 1 of my recap, click here.
---
After a whirlwind day on Friday
, I woke up bright and early to participate in
Ballard Designs'
coffee table style challenge Saturday morning.
Prior to the conference, attendees were encouraged to enter the style challenge by following
Haven Conference on Instagram
and posting photos of the vignettes they had styled. Photos were hash tagged with #havenballardstyle and #havenconf (go check them out!) and participants were randomly selected to participate in the style challenge at Haven.
I hash tagged the photos of my vignettes below:

When I was picking up my badge and swag bag at the registration station, my name tag had an envelope attached to it. I opened it and saw my ticket to the challenge!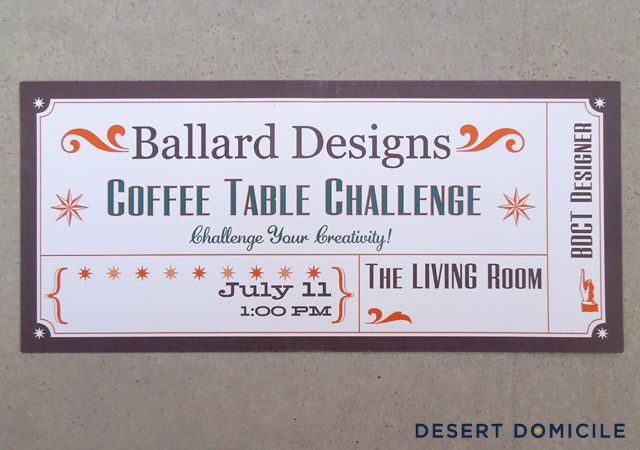 My ticket led me to believe that I was participating in the style challenge at 1 PM on Friday (the 11th) but when I arrived at the challenge, my name wasn't on any of the sheets even though my ticket said it should be. I was told there was a mistake and to come back at 9 AM the next day (the 12th) so I did.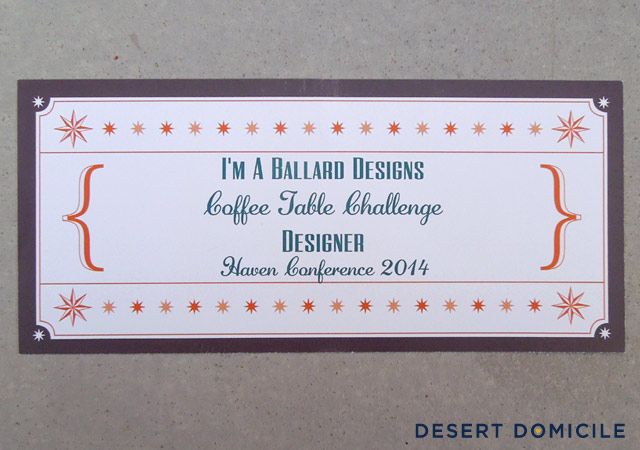 When I arrived, I quickly met my team, brainstormed with them for a couple of minutes and then the challenge began! We ran behind some curtains to gather our styling supplies. Each one of our teammates grabbed more than necessary so we could sort through everything when we got back to
our coffee table
.
Time was called on our ability to grab any more decor so we had to work with what we had. A few minutes later, we were given our challenge: only one person on our team could touch the items on our coffee table!
The rest of us stood back and directed our designated teammate (
Melody
) on where to put things until time ran out. Excess decor was cleared away so after photos could be taken and posted on
Haven Conference's Facebook page
. Everyone was invited to vote by liking their favorite coffee table's photo.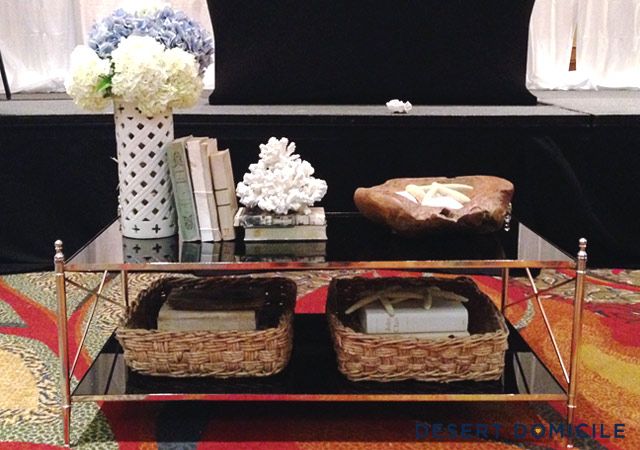 Our coffee table (
this gorgeous one from Ballard Designs
) didn't end up winning the challenge but I had a great time working with my team and putting my styling skills to the test!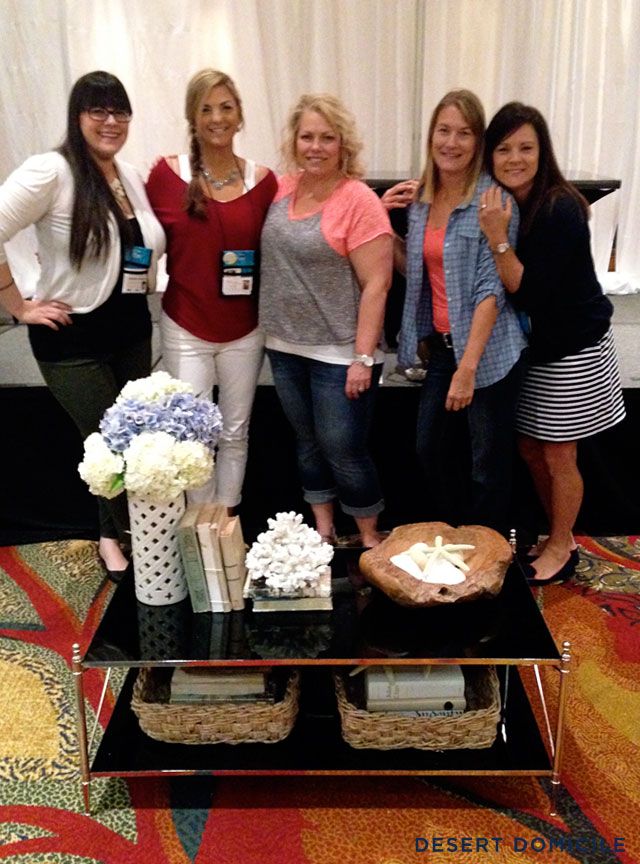 After the challenge was over, I mingled for a little bit before heading to my first session of the day. I attended "Blogging Trade Secrets: What we wish we knew then…" which was insanely informative! I couldn't take notes fast enough!
I stuck around after the session to meet some of the speakers (
Dusty
and
Laura
specifically) and then I headed to the Tide Oxi lunch, which was beautifully decorated.
I ended up having lunch with a bunch of bloggers I've admired for years –
Megan
,
Cassie
,
Courtney
,
Kristin
,
Jen
,
Michelle
, and Maria (editor of
DIY magazine
). Never in a million years did I think I would be having lunch with those ladies! Everyone was so warm and welcoming and made me feel like I was sitting at the popular girls table (something that I was never part of in school)! We talked about our jobs and our families and even though it was our first time meeting, I felt like I was catching up with old friends :)
After lunch, I found
Lakeitha
(jewelry designer behind
Wrist Soiree
) sitting in a small seating area in the atrium of the hotel.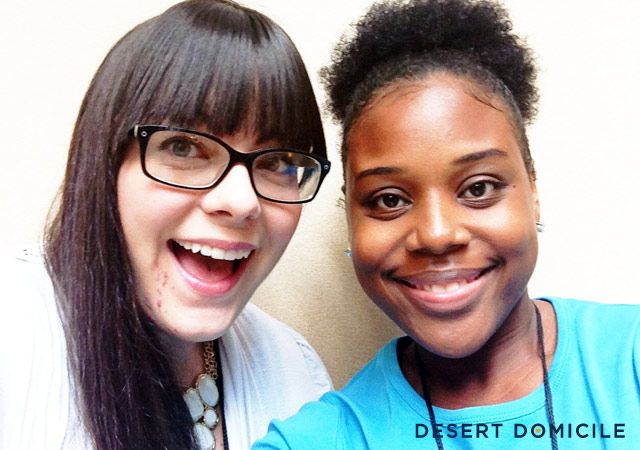 We had planned to meet so I introduced myself and chatted for a little bit before she graciously gifted me one of her
tassel bracelets
!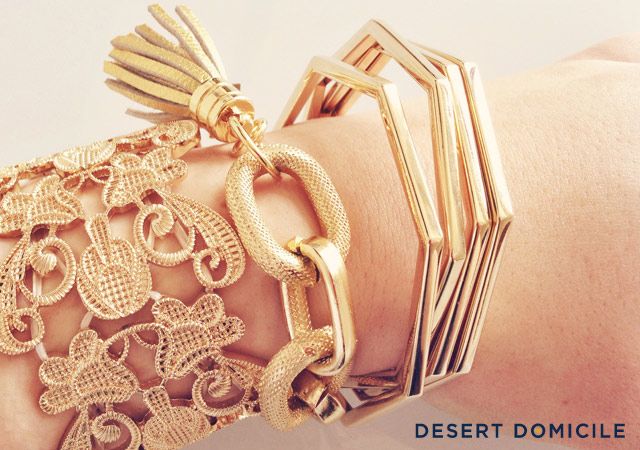 I could go on and on about her all day! She's so sweet and kind
her jewelry
is so, so beautiful. Seriously, get your Christmas shopping started early and go buy yourself, your sister, your daughter, your mom, your best friend, etc. one of her bracelets right now! They'll thank you and you'll have one less gift to buy when the crazy holiday season hits :)
Carmeon
met up with me and
Lakeitha
for a little bit before we had to part ways. I have never met someone more stylish than Carmeon! The girl knows how to dress and is so beautiful! I'm so glad we were able to meet and hang out for a little bit :)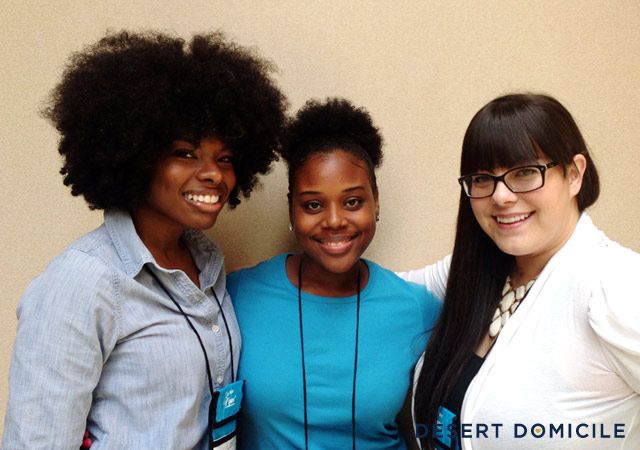 There wasn't an early afternoon session I was dying to attend so I took the time to walk around and visit with some sponsors I had missed on Friday. I started by visiting
Home Depot's
DIY Hall of Fame room: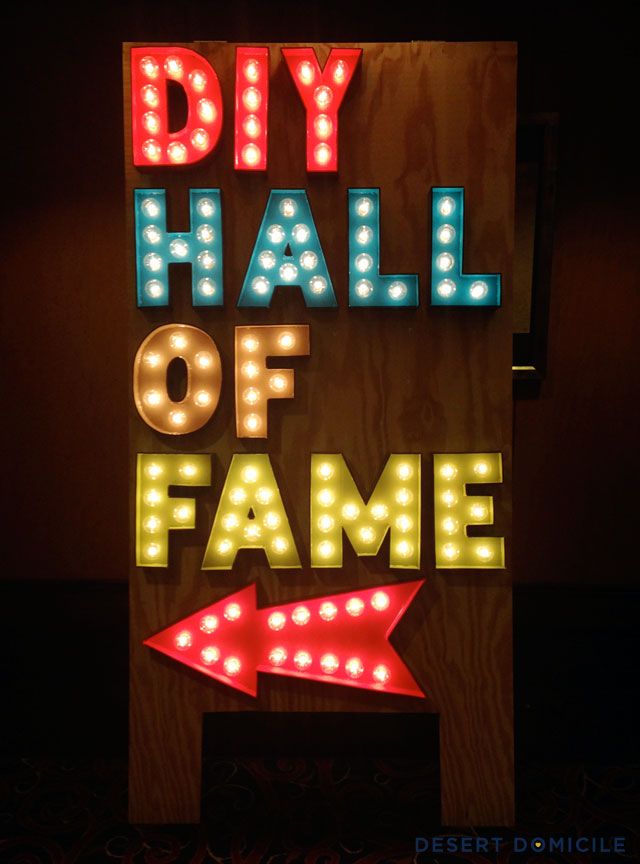 I took a look at their DIY Hall of Fame board anddddd…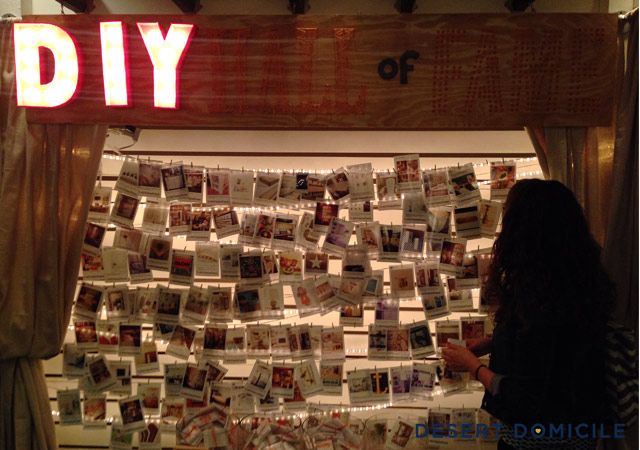 I realized that both of our floating shelf projects had been featured on Home Depot's DIY Hall of Fame wall!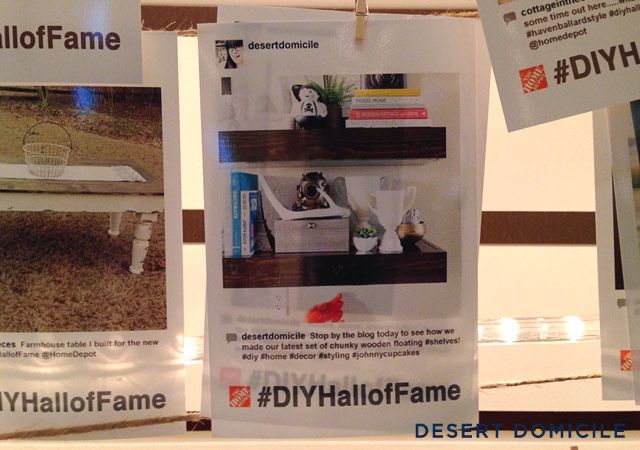 I was speechless!
Home Depot
was holding an Instagram "contest" prior to the conference (like
Ballard Designs
had done for their style challenge) where attendees could post photos of their favorite DIY projects to Instagram with the hashtag #diyhalloffame and Home Depot would randomly select projects to be included in their booth.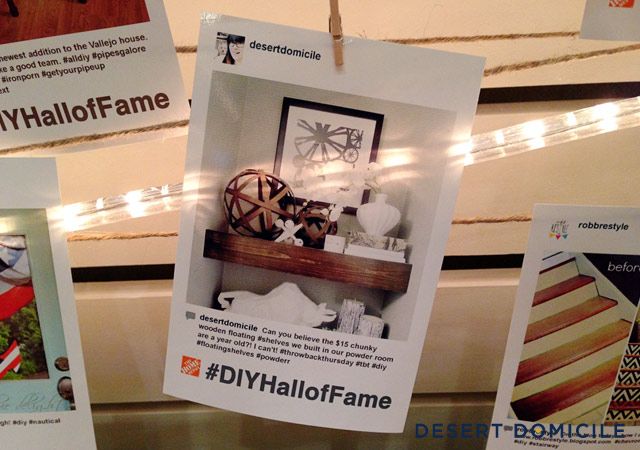 I saw so many of my blogger friends' projects on the wall, it was awesome! Home Depot really does love working with bloggers! They're not paying me to say that either (they have no idea who I am), it's just an observation I made and one that was confirmed after seeing their booth that was dedicated to bloggers and their projects from previous
Home Depot Style Challenges
.
After I had met with some more sponsors:
I snuck up to my room to charge my phone,
post some photos to Instagram
, and relax a little bit before attending my late afternoon session (Photography styling: Creating beautiful shots). I learned so much and walked away from the session feeling like my photos were crap haha I have so much to work on but I'm so thankful I was able to attend the fully packed session because the notes I took are priceless!
The closing session was shortly after the afternoon sessions so we all shuffled over to that. I met up with
Kristin from Bliss at Home
and talked to her for a little bit before the session started.
She was so sweet! I'm pretty sure I've said that about every blogger I met and have talked about but it's true! I think it's rare for women to find other women that genuinely support them as much as bloggers do. We're all in this weird Internet world together, why not support one another instead of compete with one another, you know? :)
Anyway, let's back track a little bit. When I was up in my room taking a break, I had posted the
Moen
kitchen image I shared above to Instagram. When I was getting ready to head to my photography session, I saw that
Mandi from Vintage Revivals
commented on my photo: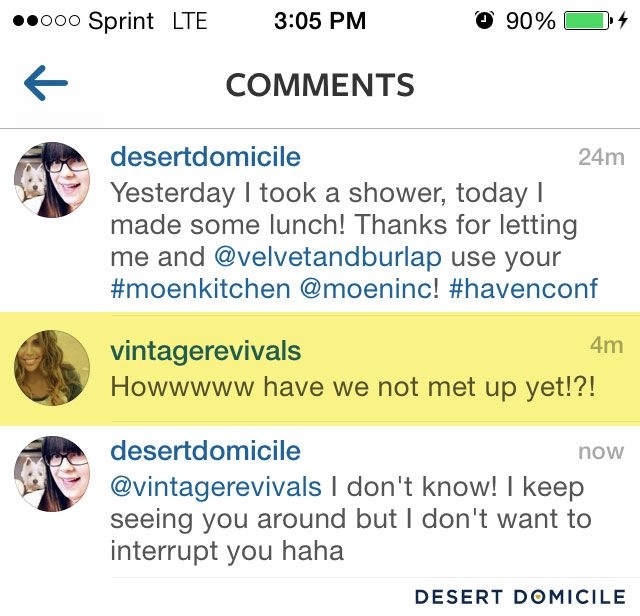 I was a little shocked to be honest! Shocked because A) she knew who I was and B) she wanted to meet me –
SHE wanted to meet ME
– ummm, what?! I tried to find her before the closing session began but I didn't see her anywhere so I took a seat with some friends.
As luck would have it, I saw her walking up the aisle near the section I was sitting in few minutes into the session. She sat one row in front of my friend
Emily
so I sent Emily a text message asking her to let Mandi know I was here waiting to meet her because I was afraid I was going to miss out on my chance to say hi. She said she would let her know and after the session was over, Emily got Mandi's attention and pointed my way. Mandi smiled, pointed at me and said "You!" and then we filed out of the closing session to meet.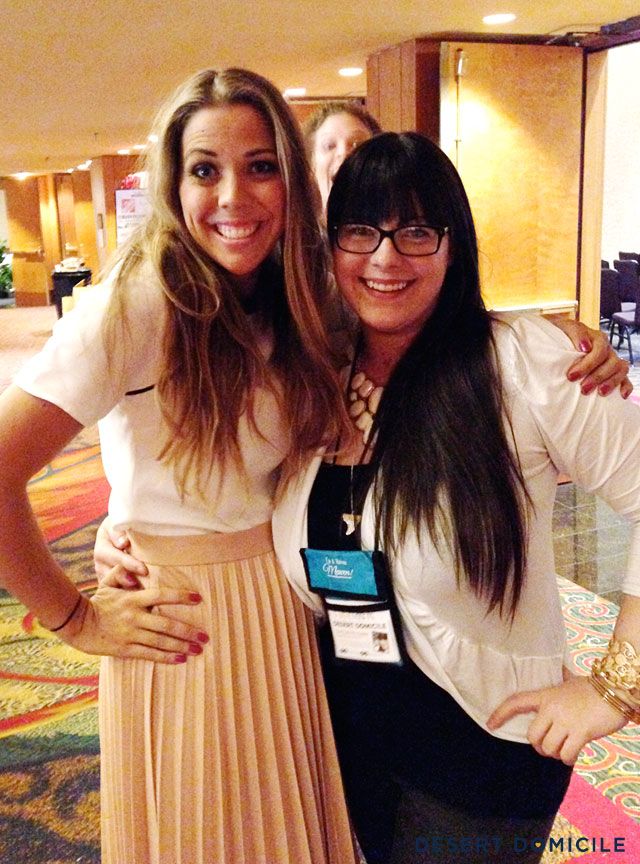 She gave me a huge hug and said she loved my blog! I was so starstruck and couldn't believe what was happening that I didn't know what to say haha Sidenote: Mandi, if I was incoherent or if I rambled on about nothing, I truly apologize haha
We chatted for a little bit, took a few photos, and then Mandi introduced me to her BFF,
Brooke from All Things Thrifty
. The three of us talked for a little bit before we separated for dinner.
The whole experience was surreal and one I'll never forget! Mandi is insanely talented and I swear my jaw drops every time I see a project of hers.
Check out her blog if you haven't already!
I don't even know why I'm saying that because she's practically a household name haha
After the closing session had finished, a very large group of us (25+) met in the lobby of the hotel so we could head to dinner at
Eclipse di Luna
, a tapas restaurant.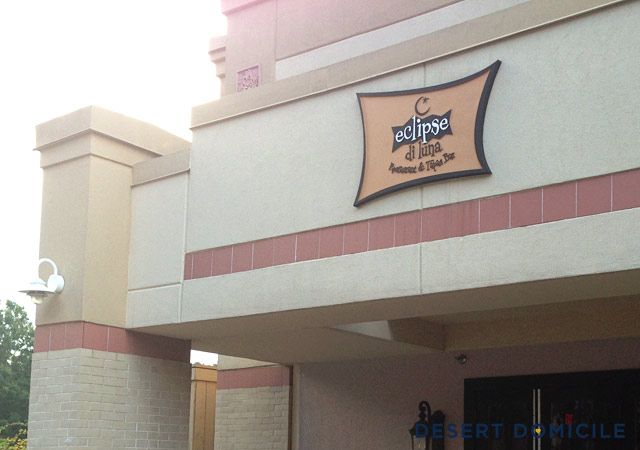 Kelly from View Along the Way
and
her husband Andy
offered to give me and a couple of other bloggers a ride to the restaurant which was really nice! I had never been to a tapas restaurant before so the whole experience was new to me but I loved it! I've already told my boyfriend that we need to go to a tapas restaurant here. I love the concept of small plates and sharing so it was really fun!
A small group of us waited for what felt like forever for the hotel shuttle to pick us up after dinner. The shuttle arrived just as it started to rain but we made it back fairly dry! When we made it back to the hotel, we parted ways to get ready for Home Depot and RYOBI's farewell party which we heard was going to be "like a wedding without the ceremony" AKA full of food, and booze, and fun!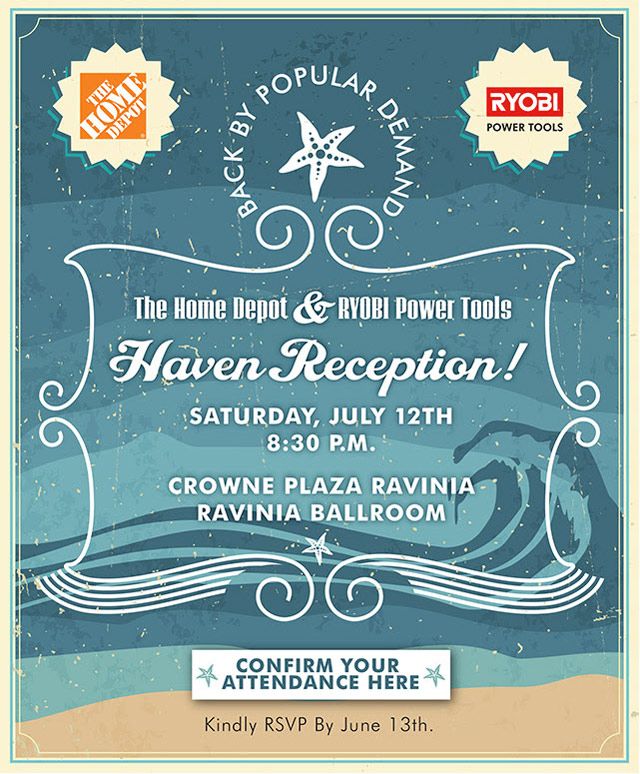 Confession: I didn't actually go to the party haha Well, that's not true. I got my badge for it and stuck around for a few minutes but I wasn't feeling good and needed to pack for my early morning flight so I excused myself and went back to my room instead.
The next morning (Sunday) I met up with
Emily
so we could catch a cab together since our flights were at similar times.
Brynne
joined us and so did
Julia
,
Cassie
, Sarah,
Trisha
,
Katja
, and a few other bloggers I know I'm forgetting (so sorry!).
The hotel had a car service waiting for us (not sure how that happened) so we said goodbye to everyone and
Emily
,
Brynne
, and I hopped into an Escalade (!!!) to go to the airport! I felt very fancy even though our driver wasn't very pleasant. He got us to the airport safely though so I can't complain too much.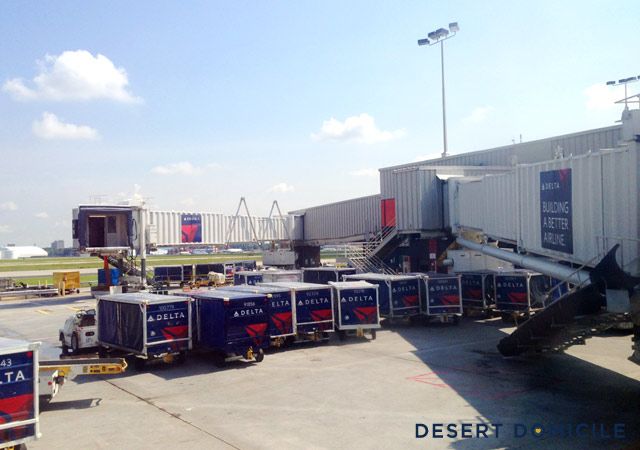 Emily
was able to get on an earlier flight so we had to say goodbye to her at the security checkpoint.
Brynne
and I sat at the airport's atrium while I ate my breakfast, she drank her coffee, and we waited for the security line to go down a little more.
We made our way through security together and then parted ways. It was so sad to say goodbye because it meant that the weekend was truly over! There weren't going to be any more sessions or dinners to attend together and we weren't going to be able to hang out anymore. Even though we all started the weekend as strangers, we ended it as friends and it's weird to think that we won't be seeing each other again for a while :(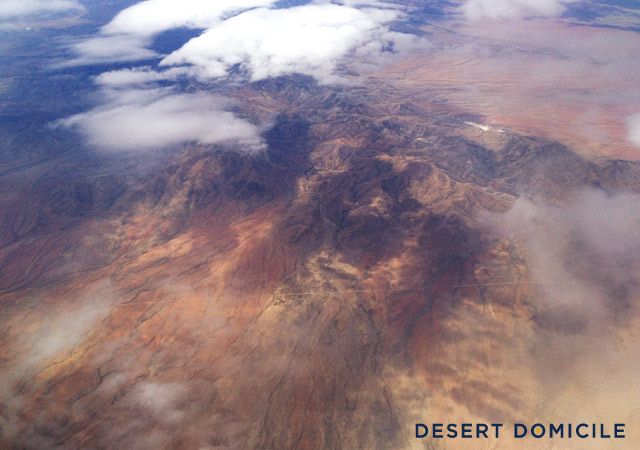 Anyway, the flight home was less eventful than
the flight to Atlanta
, thankfully! I felt a little lightheaded when I was sitting at the gate waiting to board my flight but then I remembered a
psychological hack
I had read once. It said "if we are eating, something in our brain reasons 'I would not be eating if I were danger. So I'm not in danger'." so I ate a protein bar and felt a little better.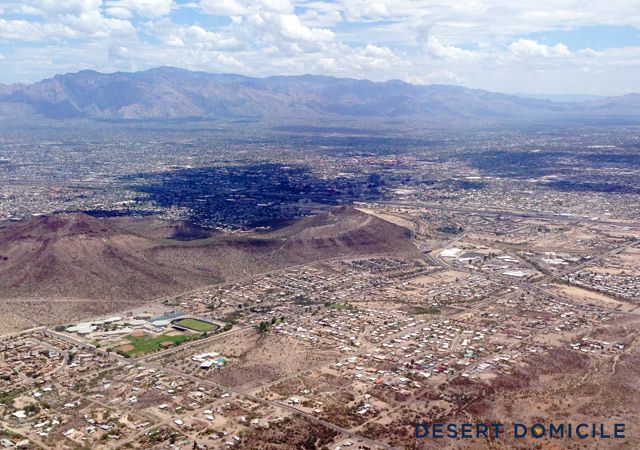 My mom picked me up from the airport and helped me get my bag from baggage claim. She drove me home where I was greeted with barks, kisses, and tail wags from my 3 fur babies! I wanted to take a nap but someone wouldn't let me haha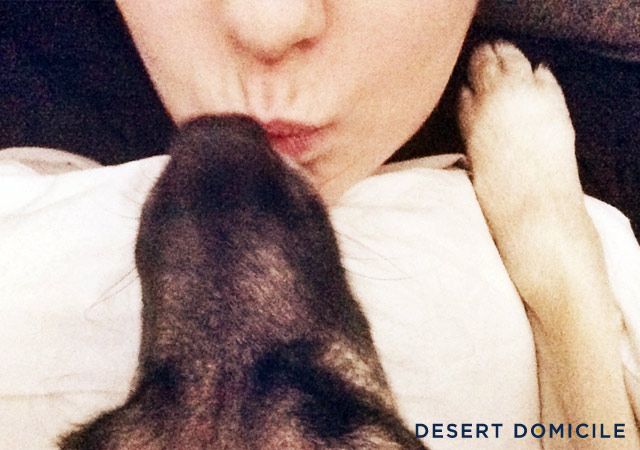 The excitement of me being home eventually wore off and I was able to nap until my boyfriend got home from work a few hours later. I showed him my swag, talked his ear off about every detail of the whole conference. We ate dinner and then I went back to bed for a couple of hours haha
All in all, Haven was an incredible experience that I'll never forget! I'm so ridiculously happy I forced myself to stay on the plane and go because the memories and friendships I made are ones I'll cherish forever :)
SOCIALIZE WITH ME!