If you've ever wondered about how to plant something in a perforated container, today's your lucky day!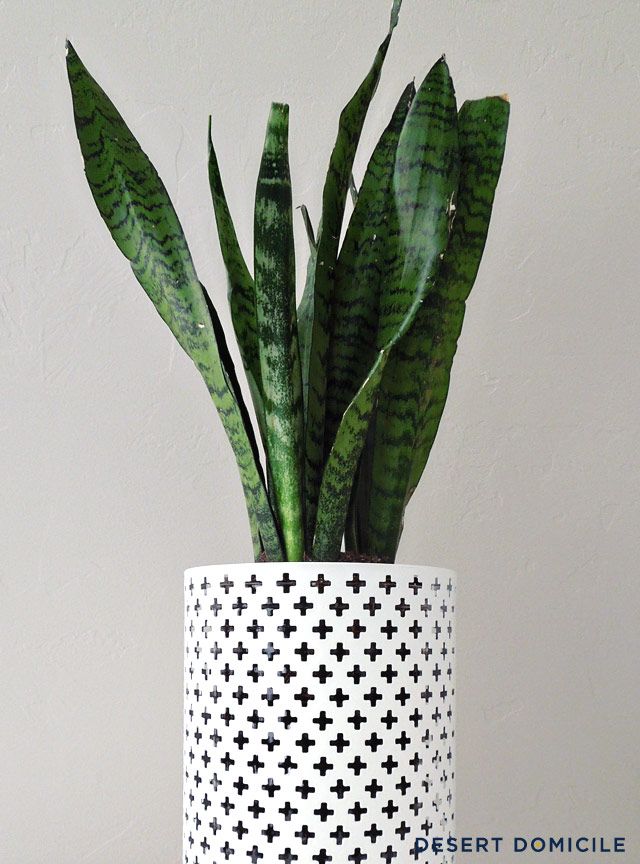 I picked up this snake plant from Lowe's for $7:
The fact that it wants minimal attention and is considered resilient sold me. I also love the sculptural shape of snake plants so that added to the "buy me" factor haha
I also picked up an airtight container at HomeGoods for $7:
It met my requirements for the inside dimensions of this candle holder I got on clearance at Target for $10:
I love the two tone look and the swiss cross cut outs but I'm not much of a candle girl so that's how the planter idea was born!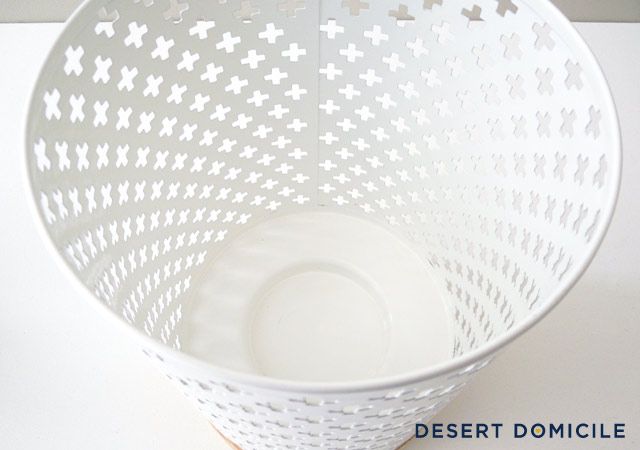 I'm sure some of you know where this is going so hang in there or scroll to the end while I explain my process ;)
I started by removing the lid of my airtight container:
I opened the latch of the lid and turned it around so I could pinch the two arms in the back until they pulled out of the "M" shaped piece:
I removed the lid and the "M" shaped piece:
Then I removed the remaining silver band:
Voila! Here's my lid free airtight container AKA my new planter: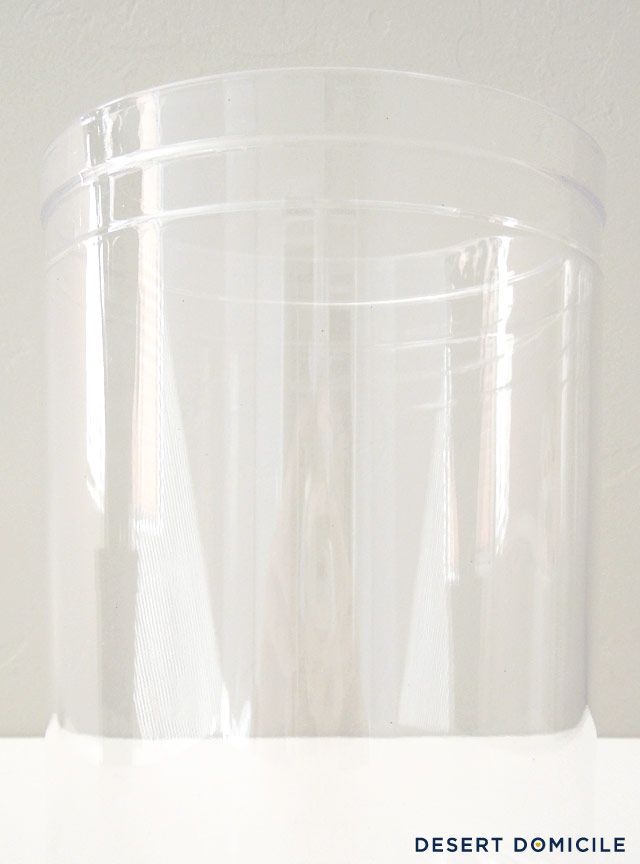 I grabbed a few handfuls of drainage rock that I had leftover from my
DIY crocodile succulent planter
:
I rinsed them off and then I added some to the bottom of my lidless container:
I also added a few handfuls of Miracle-Gro to the top of the drainage rocks because I wasn't sure if there was going to be enough soil in the snake plant's pot: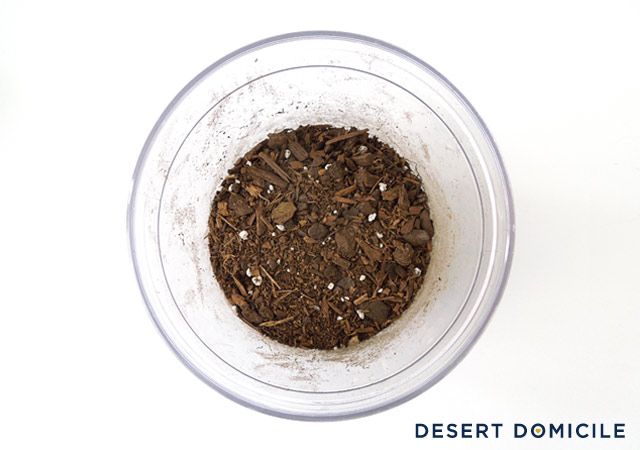 It's hard to see how much I added so here's a rough estimate: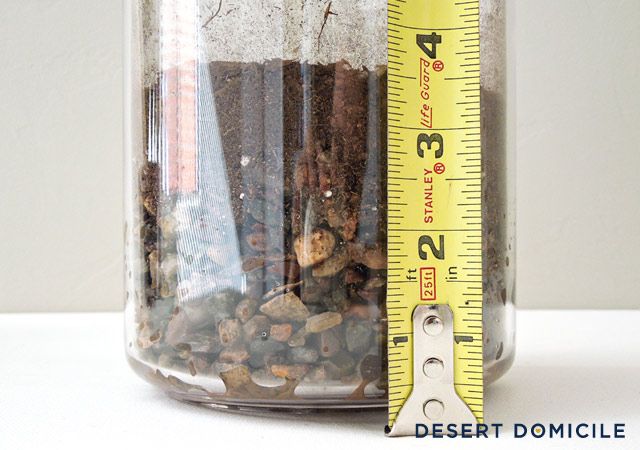 I added about 2" of each layer. Make sure to adjust the amounts of each layer if you have a smaller or larger container!
I unpotted my snake plant after my container was ready to go:
I loosened up the roots and the soil a little before I gently pushed the snake plant down into my container:
I added excess soil to the top of the container to fill in some gaps:
I slipped my container down into my candleholder and called it a day!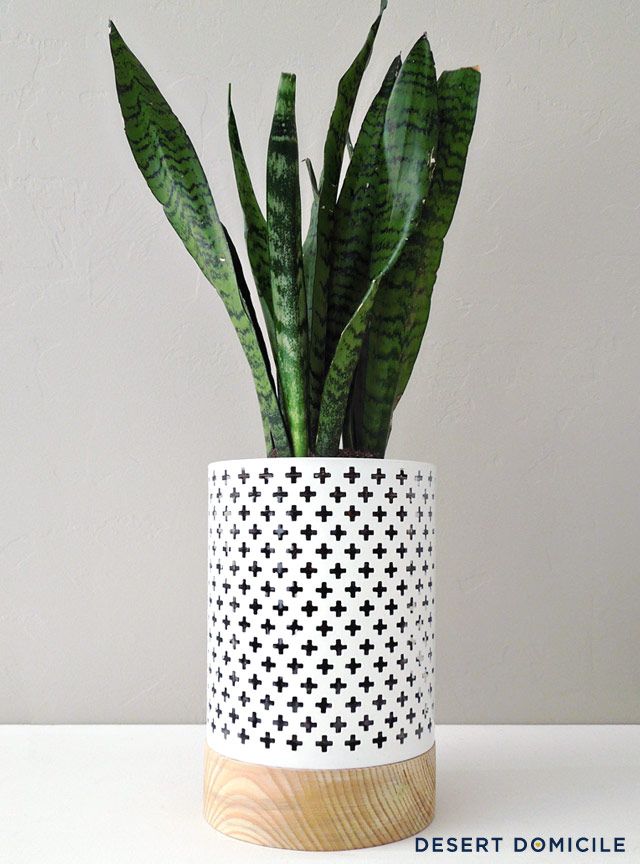 There's plenty of space between the container and the candle holder for me to reach in and pull the snake plant out when it needs to be watered: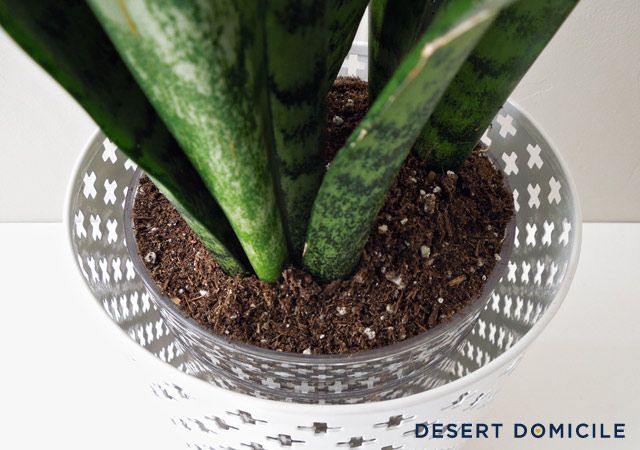 The container is barely visible through the swiss crosses (unless you're up close to it) which is nice!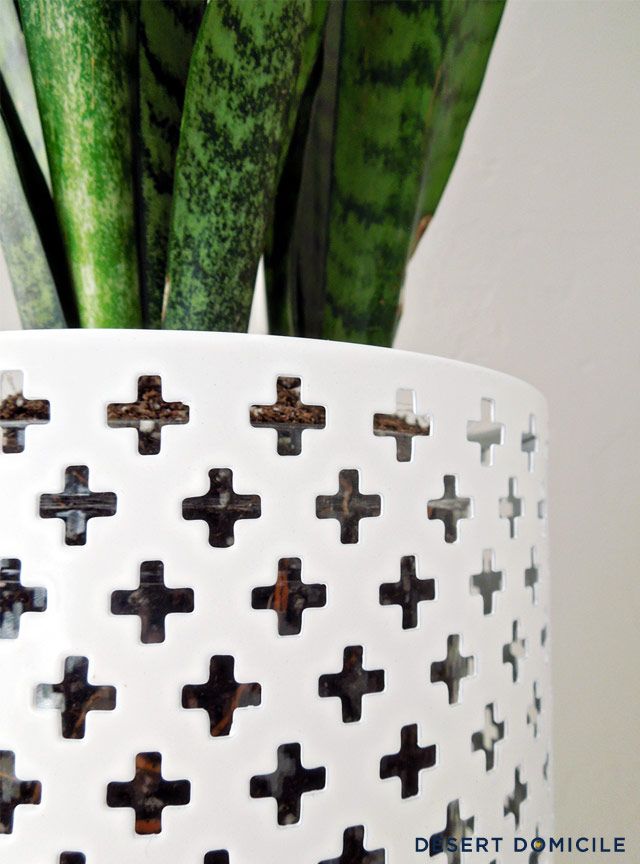 I'm not sure where the planter is going to end up in our house so please ignore the unstyled photos haha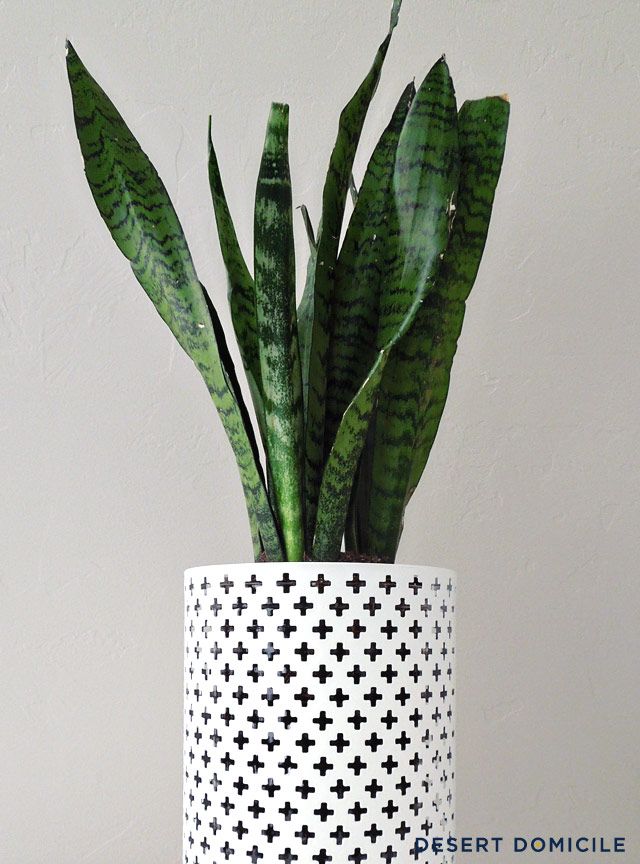 Hopefully the plant is as resilient as the tag says it is!
---
SOCIALIZE WITH ME!