Happy Monday!
All of these DIY's have been recently added to my must-make list. I hope you love them as much as I do!
Don't forget to pin from the original sources :)
Must Make Item #1:
DIY Cactus Pillow
by
Everything Emily
Emily made the
cutest cactus pillow
for her son's room and I love it! The yarn "thorns" are the icing on the cake, err cactus, if you ask me. I don't have any kids but I plan on making one of these guys ASAP!
Must Make Item #2:
How to Age Brass in Less Than 5 Minutes
by
In My Own Style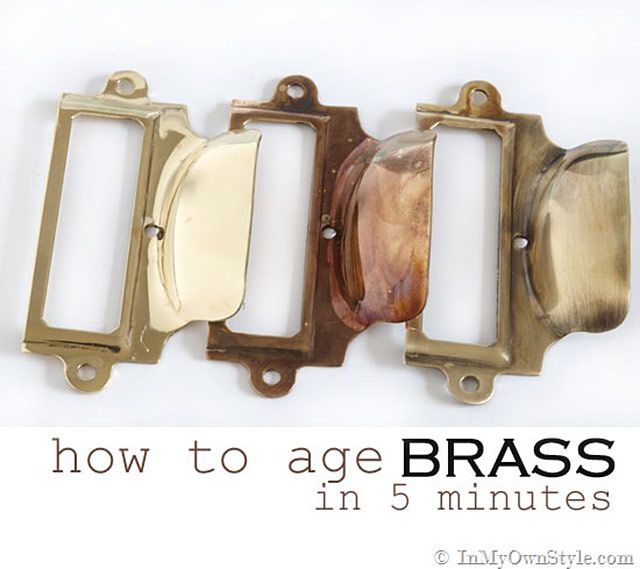 Have you ever found a piece of brass hardware that you absolutely loved but hated the finish of? If so, check out Diane at In My Own Style's tutorial for
aging brass in less than 5 minutes
! She shows you how she turned her bright brass finished drawer and label pulls into aged brass ones.
I feel like
her tutorial
could come in handy for our
guest bathroom's hardware
. The bright brass finish is looking very 80's to me all of a sudden...
Must Make Item #3:
DIY Stamped Watermelon Doormat
by
Dream Green DIY for eHow
Carrie from
Dream Green DIY
created this
DIY stamped watermelon doormat
for eHow and I think it's the perfect way to welcome summer to your front patio! The watermelon's are great but think of all the other fruity creations you could make! Lemons, limes, oranges, cherries – the list goes on!
What's on your "must make" list?
---
If you have a project that you'd like to have featured on next week's Must Make List, send me a link to it!

If your project was included on this week's list but you'd like to have it removed, please e-mail me letting me know and I'll remove it immediately.
SOCIALIZE WITH ME!