If you
follow me on Instagram
, you already know that Friday was Fiddle Leaf Fig day! I finally got one after lusting after them for over a year!
My boyfriend and I were at Home Depot shopping for project supplies when I spotted three Fiddle Leaf Fig trees in the indoor garden section. I've never seen them at our store before so I was curious to see how much they were: $30! Sold!
I was practically skipping through the aisles but then we got out to my boyfriend's truck and reality hit: I kind of underestimated how big the tree actually was haha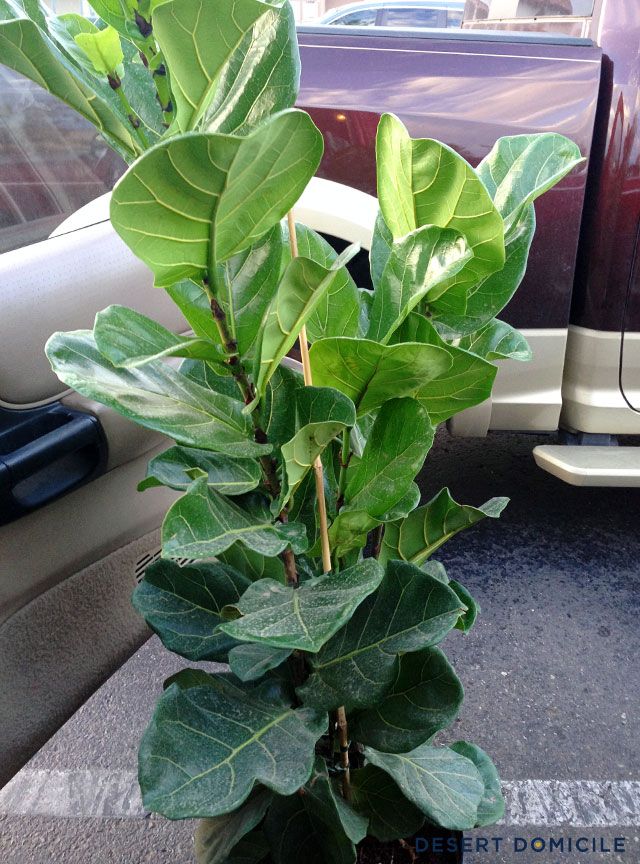 We sat it on the floor of his truck and I wrapped my legs wrapped around it. It was a tight fit and this was my view on the way home but I was so happy I didn't care!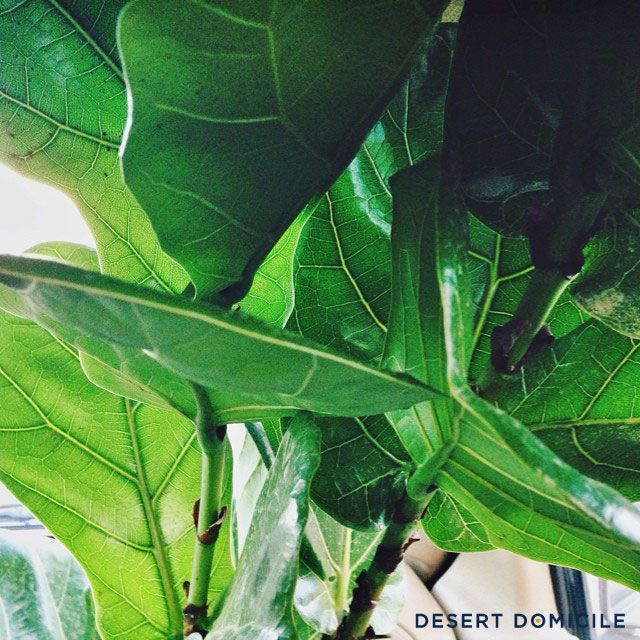 When we got it home, I found the perfect spot for it, gave it a small drink of water, and placed it in an old basket. Even though it's 5' tall, I propped it up on several paint sample containers to make it appear a little taller.
I did a little rearranging on Saturday and swapped out
our Target bar cart
for a mirror and a monkey:
I don't love the basket I chose but the one I wanted to place it in was too small! I plan on repotting the tree eventually but the Home Depot garden guy told me that if I do it too soon, it'll die of shock so I'll be waiting for a while.
I've read that Fiddle Leaf Figs can be toxic to dogs so we've been watching ours like a hawk. They were interested in it for a little bit after we brought it home but I think (well, I hope) they're over it because they've been ignoring it the past few days.
We're careful not to leave them alone with it when we're home and we have a room divider that we surround the tree with when we leave. So far so good! I'll definitely get rid of the tree if I think it'll harm them though!
I'm really happy with our "new" mirror. I bought it on super clearance shortly after we moved in over two years ago. I had always planned to hang it on this wall but never got around to doing so until now. Better late than never I guess haha
I love the shape of the leaves and I really, really, really hope I can keep the tree alive! It seems to be really healthy but I've been known to kill succulents before so I don't think I stand a chance with this guy haha
Anyone have any tips?
SOCIALIZE WITH ME!