Rather than waking up at the crack of dawn on day 3 of our vacation, my boyfriend and I decided to sleep in a little bit after
a long second day in the Windy City
.
We enjoyed the continental breakfast at our hotel before heading down to the Chicago River to buy tickets for the
Chicago Architecture Foundation's boat tour
: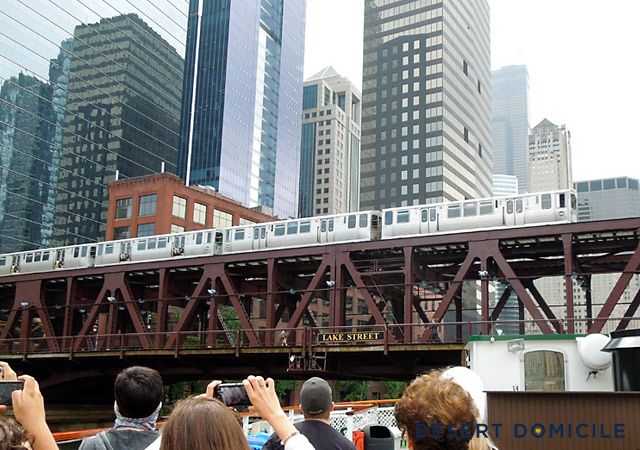 We boarded Chicago's Leading Lady and were shown sight after sight for 90 minutes.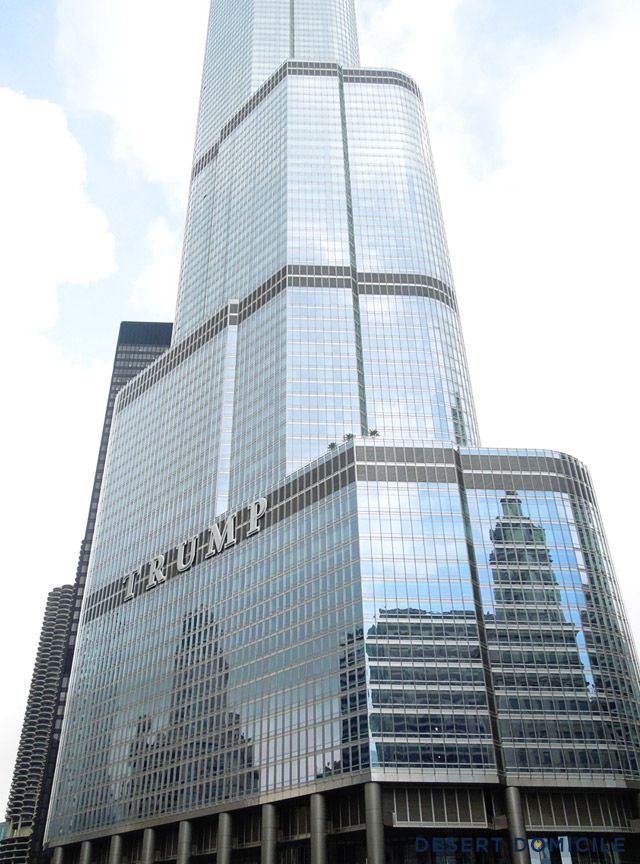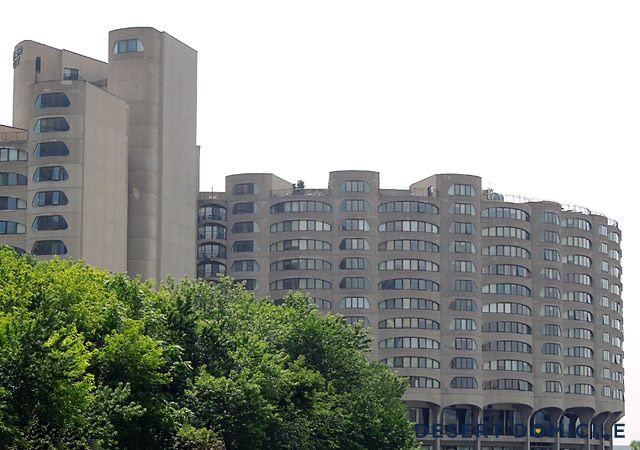 The
Marina Towers
will forever be my favorite :)
This fitness center isn't a famous landmark but I loved the X braces on the exterior:
The tour was led by an energetic volunteer (bottom right) who really knew her stuff!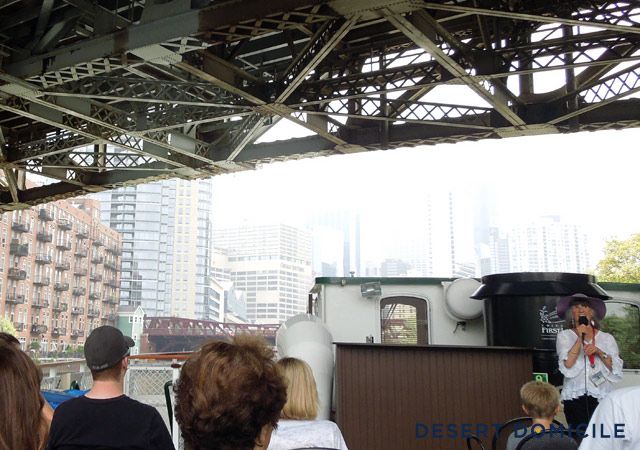 We grabbed a quick bite to eat at
Hannah's Bretzel
after the boat tour.
Well it wasn't that quick haha We ended up getting lost and walking up and down the same street over and over again. We stopped into another restaurant to find out where the place was and it ended up being tucked away in a random building that, from what we saw, had no signs indicating what was inside. The location was weird but the food was good!
Anyway, after lunch we hopped on the L train to head over to the
Field Museum
.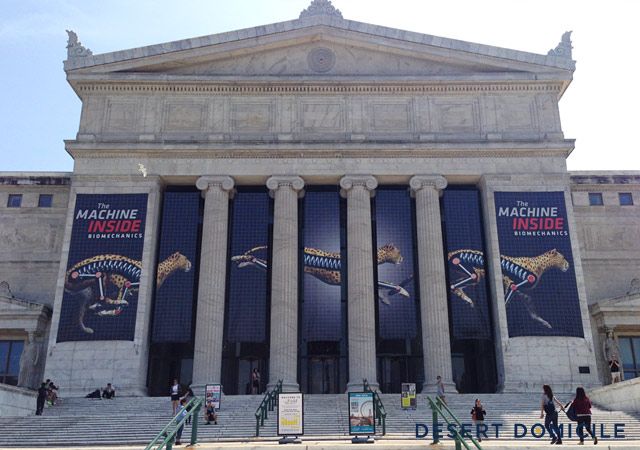 Sidenote:
Chicago's public transportation is insanely easy to navigate! And it's cheap!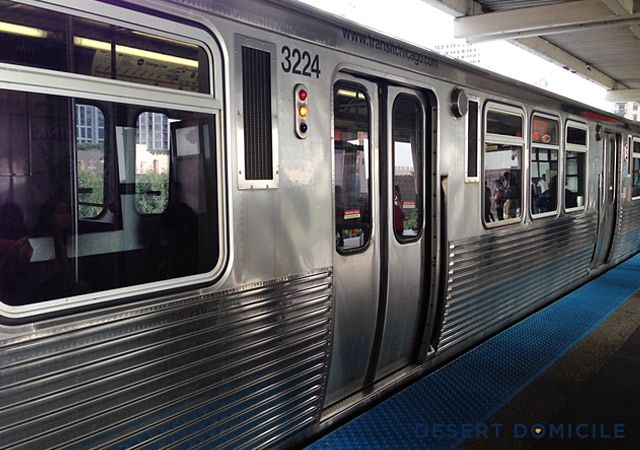 Each ride on the L was $2.25/person – MUCH cheaper (and faster!) than a cab! We didn't take any buses but they were $2/person. I digress...
The view from the Field Museum was amazing: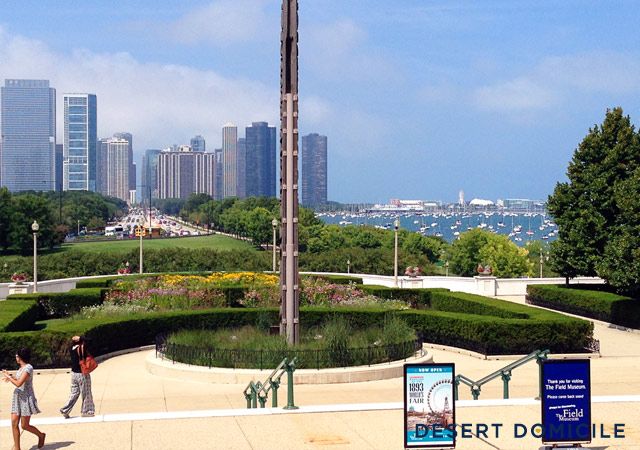 We were greeted by
Sue
, one of "the largest, most extensive and best-preserved Tyrannosaurus rex specimens ever found."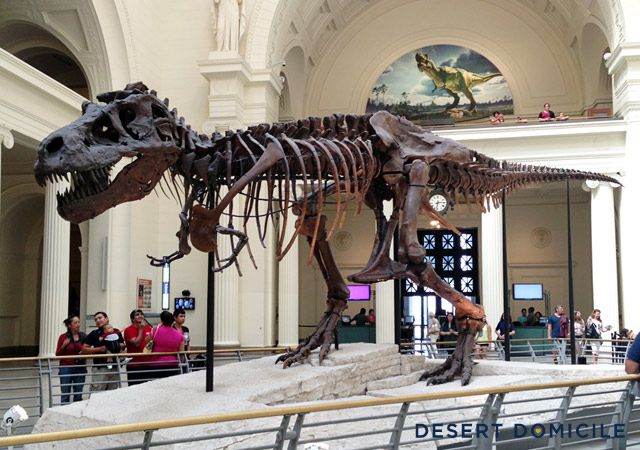 It's crazy to think that she was alive at one point! Thankfully she's all bones now because she almost got us! ;)
We spent a lot of time walking around oohing and ahhing at the various exhibits, like the reptile one: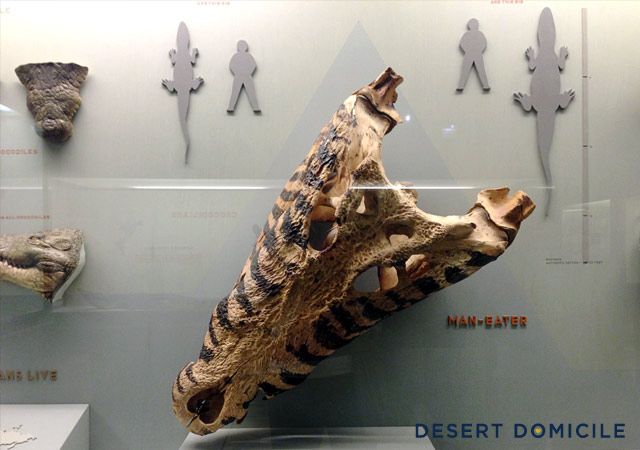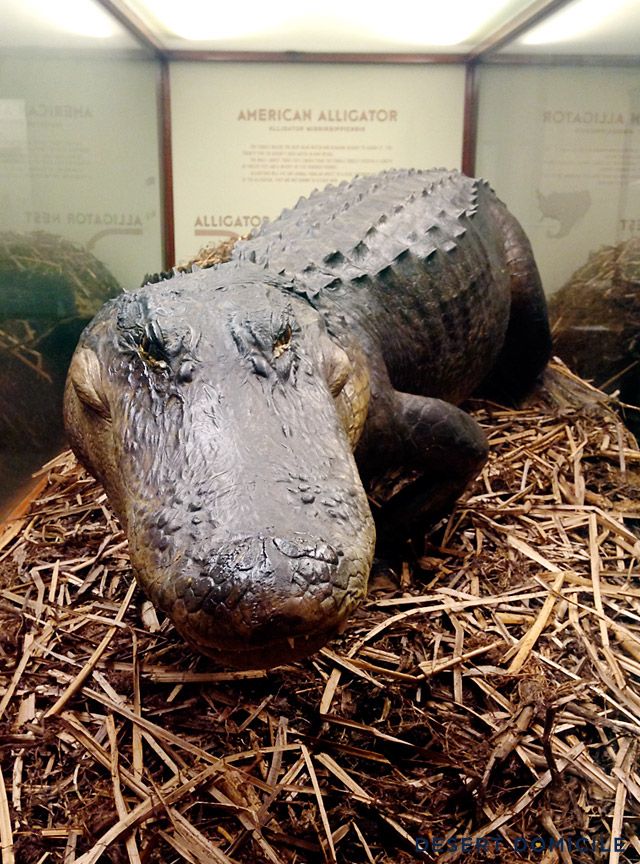 We also visited an Egyptian exhibit but I didn't take any photos (bad blogger!).
Thanks to the CityPASS we purchased the day before, we received free admission to the
Biomechanics exhibit
, which happened to be my favorite!
This giraffe statue demonstrated how blood is pumped up their long necks: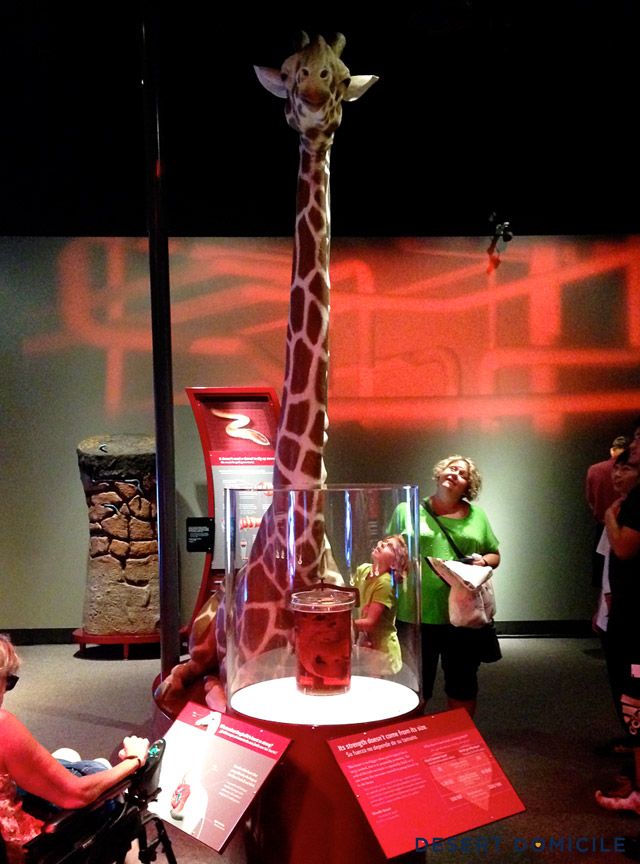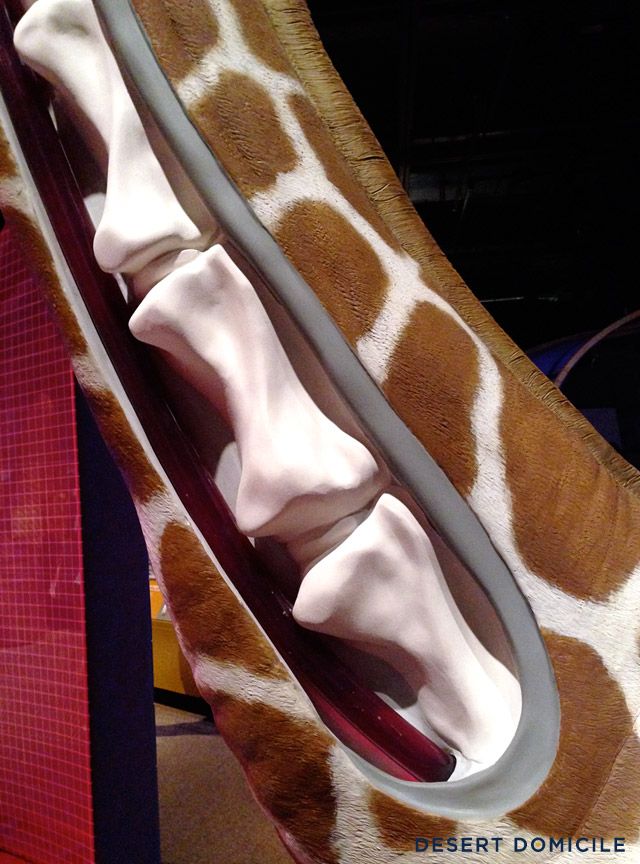 It had an interactive aspect to it that was fun to play with!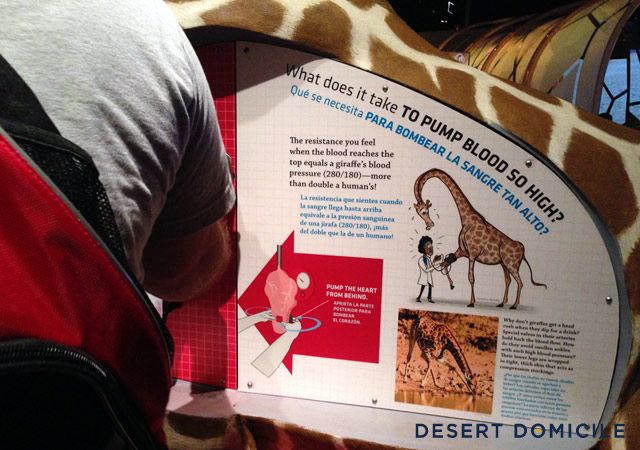 The Museum closed shortly after we arrived (never enough time!) so we hopped back on the L to head back to our hotel.
We charged our phones and freshened up a little bit before meeting my family friend for dinner at
Lou Malnati's
:
There was an hour and a half wait but every second was worth it when our Chicago classic pizza was brought to our table!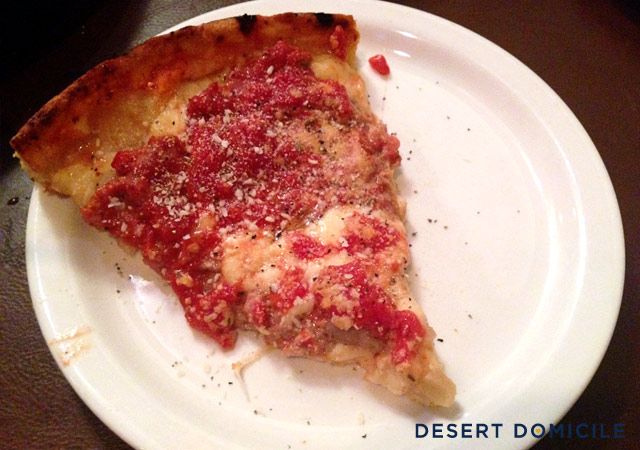 My boyfriend fell in love with their pizza! He said he won't eat any other kind of pizza until we can have Lou's again haha Thankfully Lou's ships their pizza's nationwide!
We all indulged in a slice of tiramisu after dinner:
It was pretty late when we left the restaurant so we said goodbye to my friend and hopped in a cab to go to the
John Hancock Observatory (now called 360 Chicago)
: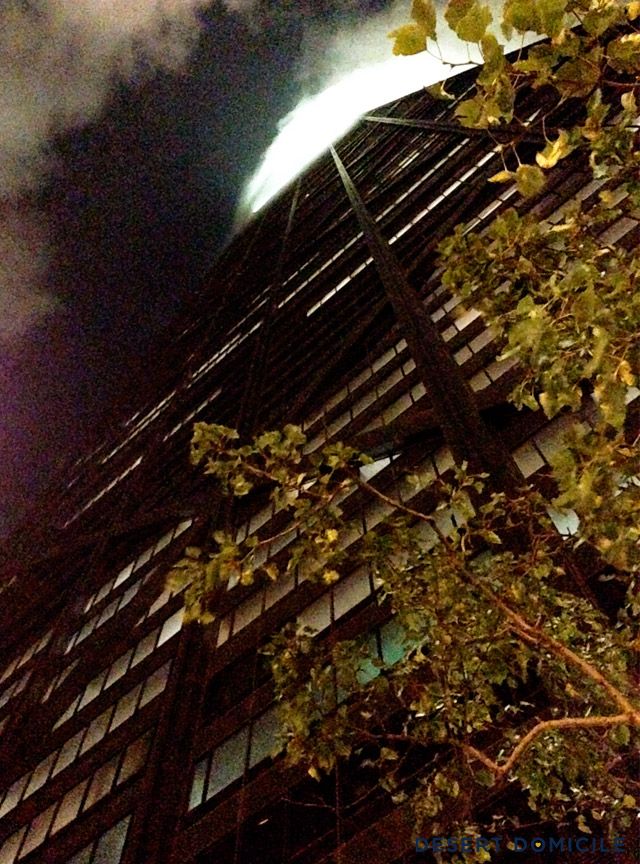 The view of the city was similar to what we saw when we were on the 103rd floor of the
Sears Tower (Willis Tower, blah)
but seeing the city all lit up at night was breathtaking: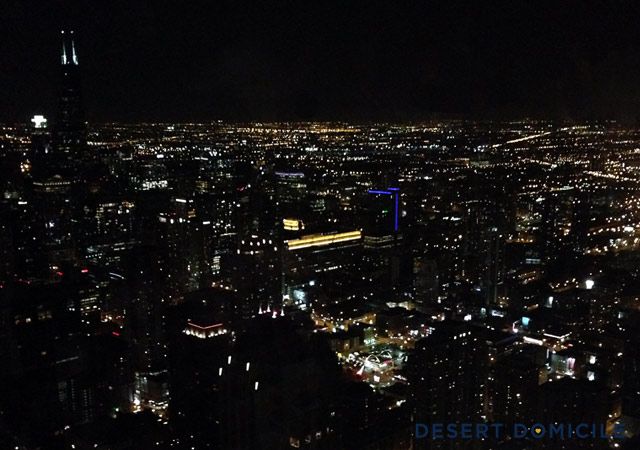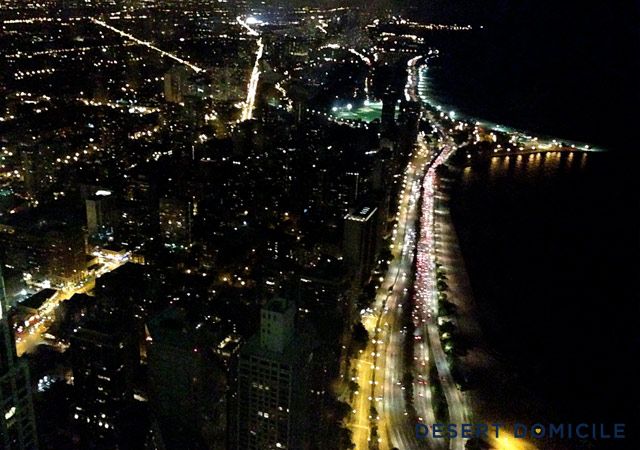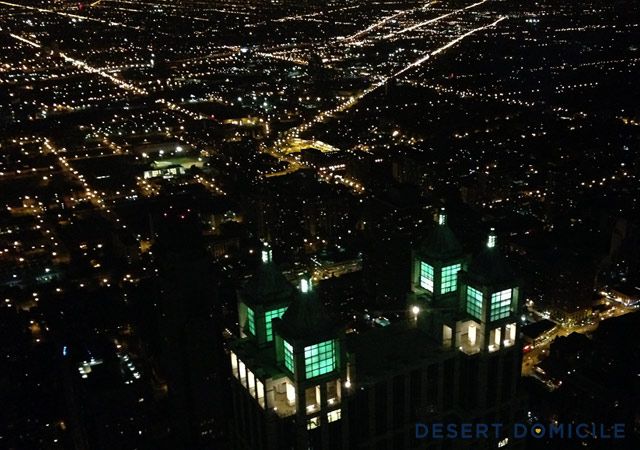 We were brave enough to step out onto
the Ledge of the Sears Tower
but we weren't brave enough to step into the
Tilt
at the Observatory. We did enter the Skywalk though!
The Skywalk is an open-air area where the windows have been removed from the building and replaced with metal mesh screens: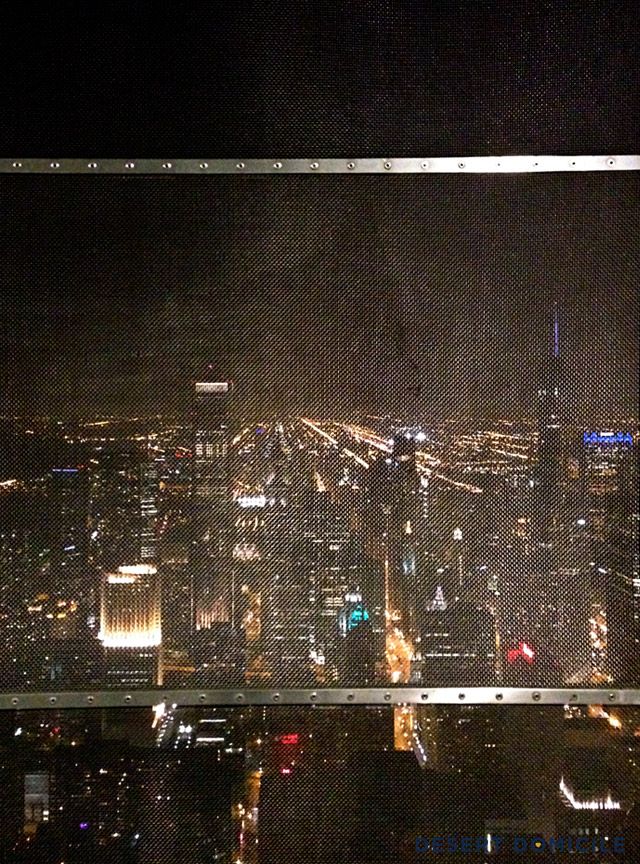 The breeze was amazing!
We grabbed a few souvenirs before leaving to catch a cab back to our hotel. We spent the rest of our night packing and prepping for our flight home the next day.
Despite a few disappointing moments, our vacation was amazing! I forgot how much I missed home. We hope we can return next summer :)
SOCIALIZE WITH ME!