Disclosure: Rugs USA provided me with a rug of my choice, but I was not compensated in any other way. All ideas and opinions are my own.
---
We updated the rugs in our living room over the weekend!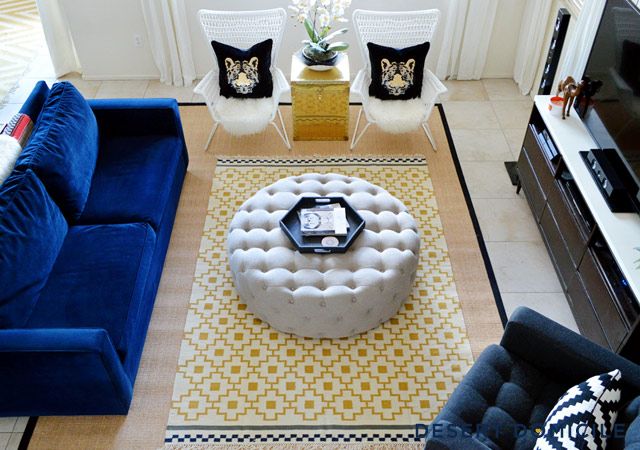 I talked about
wanting to update them
back in June when I realized how small our previous rug was.
See how it barely sits underneath the legs of our couch (look at the spot where the couch and white chair legs meet)?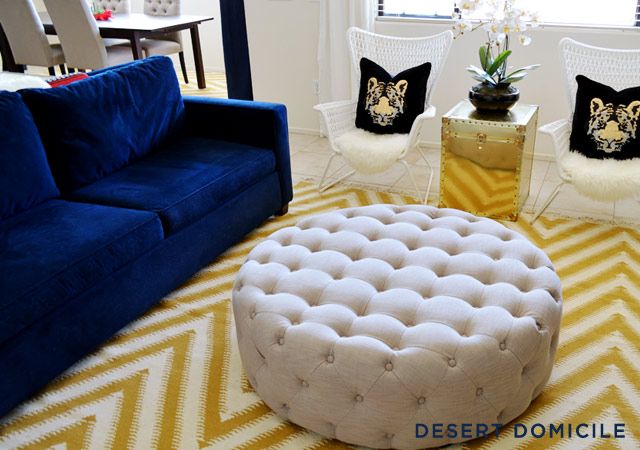 The rug doesn't completely sit under the couch like I had hoped it would (my fault, not Rugs USA's) but the scale is MUCH better for the size of our living room!
While I loved all of the options
I was previously considering
, I ended up going with a
black banded sisal rug from Rugs USA
: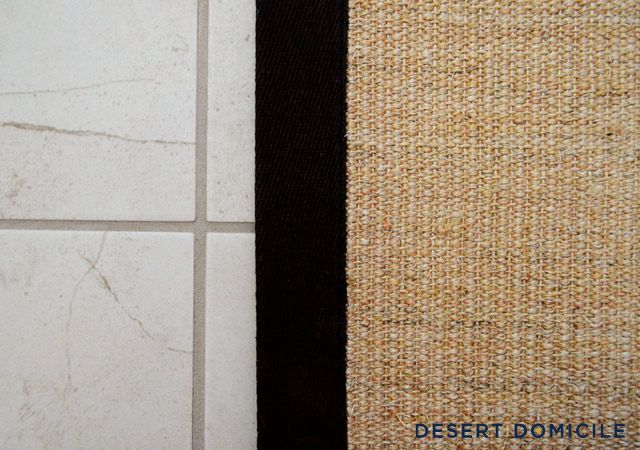 As much as I would have loved to sink my feet into a cushy Moroccan rug, the durable natural fibers of the sisal are a better fit for our 3 dogs :)
I love how the black band of the rug ties into the frames of the
gallery wall around our TV
: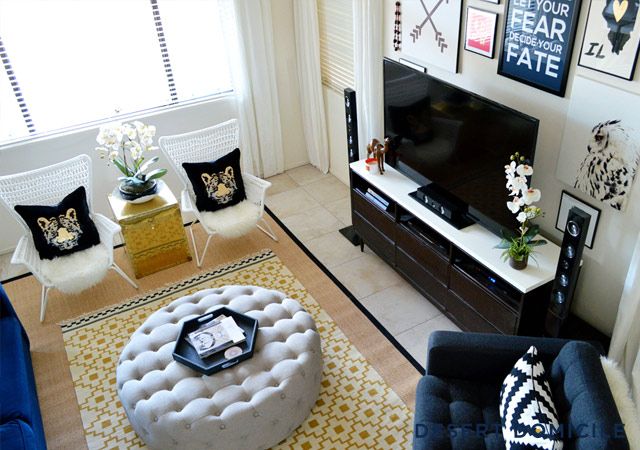 I had planned on layering our living room rugs so I brought our
Alvine Ruta rug
down from
our loft
to see how it'd look.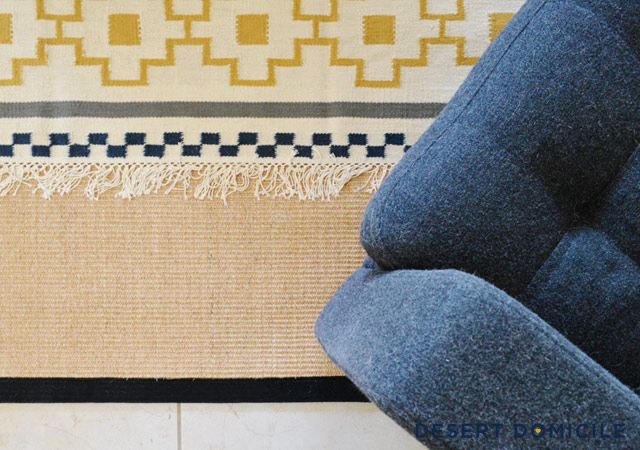 The Alvine Ruta wasn't the rug I was planning on layering over our new sisal rug but I like the look so much that it may end up staying down here haha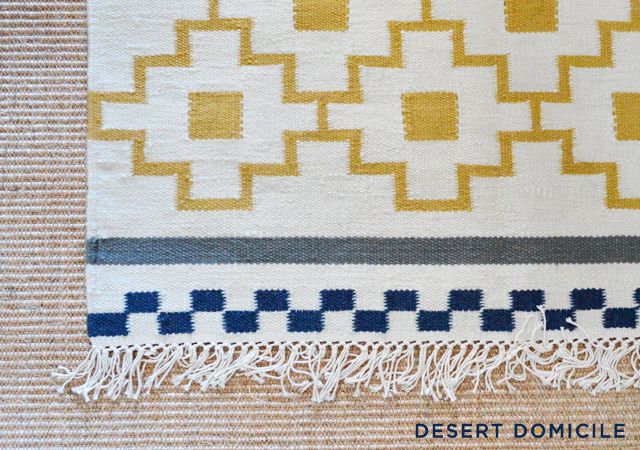 I was a little worried that the weight of our furniture would sink into the rug causing those unflattering divots that rugs sometimes get but so far our furniture just sits on top of the rug! Time will tell if it starts to sink in or not.
The best part about our new rug has to be the latex backing which functions as a built-in rug pad!
Our dogs love to run around and tend to use our rugs to stop themselves. Even though we had a rug pad underneath our old rug, we were constantly adjusting it because it slid everywhere. We've had our new rug down for 3 days and it hasn't budged once! Success!
I love looking back at how far our rooms have progressed so here's what our living room looked like before with our old rug:
And here's what it looks like as of yesterday: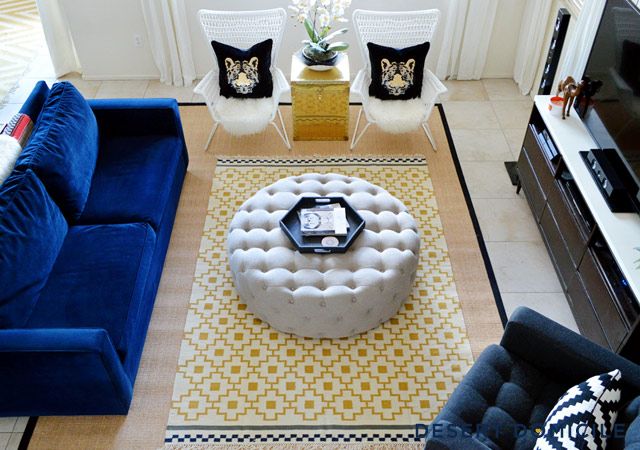 You wouldn't think a rug could make that much of a difference but it does! I can't wait to update the rugs in our dining room! We'll be doing the same layered look in there as well :)
What do you think of the layered Alvine Ruta rug? Should it stay or should I find a replacement?
SOCIALIZE WITH ME!