As the title suggests, I painted our laundry room black:
Now before you think I've lost my mind, allow me to explain the method behind my madness!
I had originally planned to paint a black accent wall behind our washer and dryer. I put together a comp of the imaginary folded out room in Photoshop to see how it'd look:
It looked pretty good but just for fun, I added an all black layer to see how the room would look if it were painted all black:
Needless to say, I fell in love!
Psst: yes, the room will have more than the painted walls and the washer and dryer but I don't want to give too much of the final look away :)
We removed the door to the room before moving the washer and dryer out:
Then I painted my little heart out! I went with Sherwin Williams' "Tricorn Black" in a satin finish which was mixed in their Emerald line. I got the paint during their 30% off sale but it still rang in at $49. That's more than I typically spend on paint but it was worth every penny!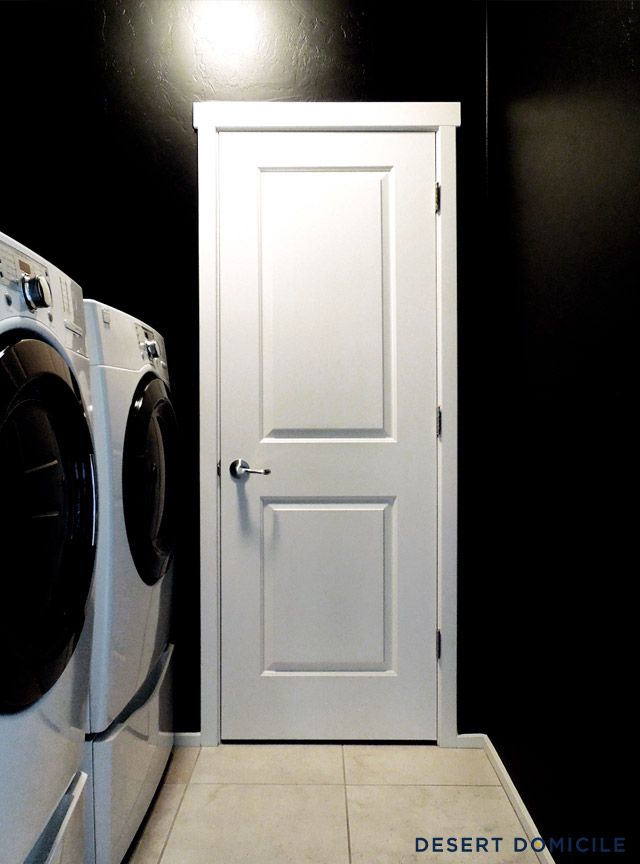 The finish is flawless (no roller strokes or brush marks) and I love how the black walls contrast with the white machines and doors: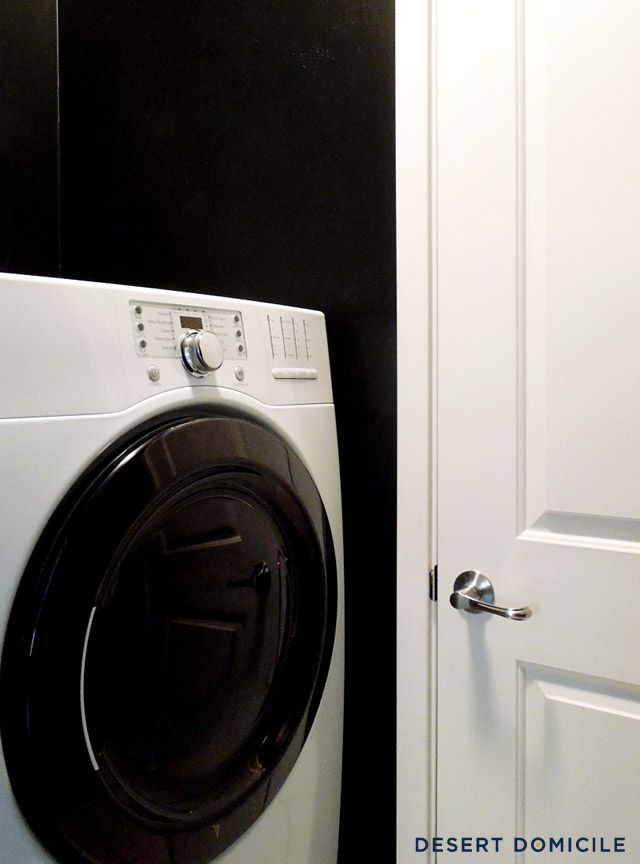 I also love how much whiter and brighter the doors and trim seem:
I'm pretty sure my heart skipped a beat when we moved the machines back in!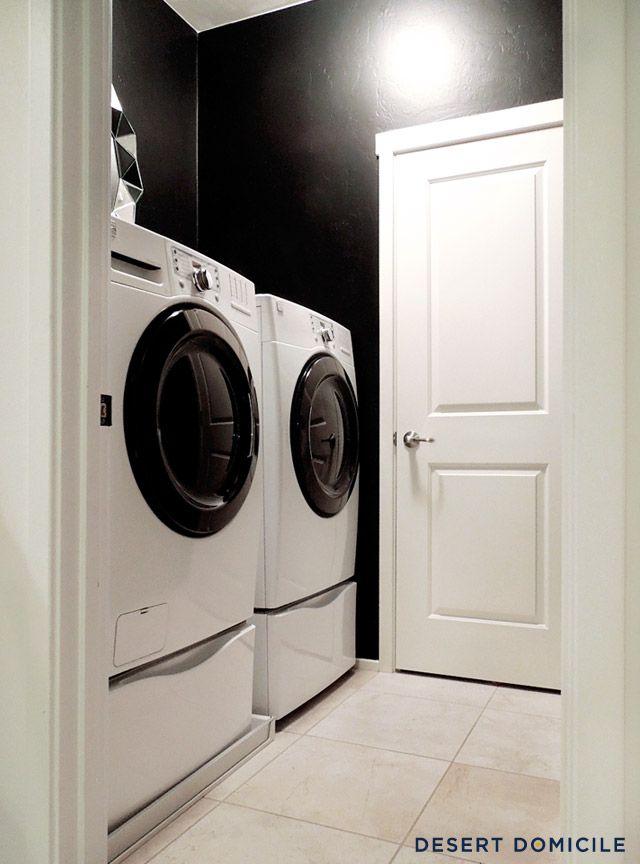 By the way, pay no attention to the mirror...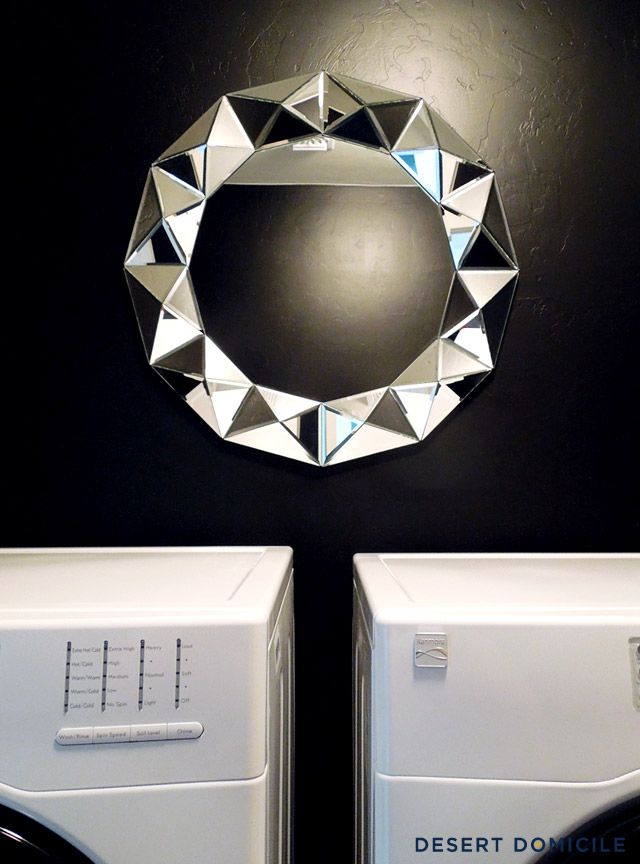 To make things easier on ourselves, we hung it up while the machines were out of the room. After looking at it for a few days, I've decided to replace it with something else. The scale is off and it looks small hanging above the massive machines.
Anyway, I know black may seem like the wrong choice for such a small room but I'm happy with my decision! The room doesn't feel like a cave at all. In fact, it's kind of sexy and mysterious haha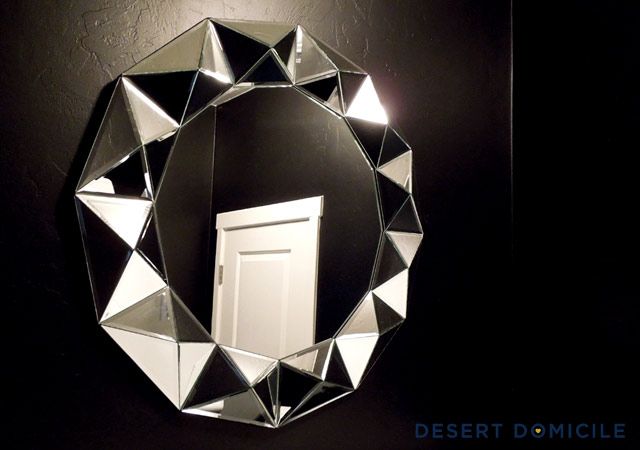 Also, technically the only full black wall is the one across from the washer and dryer and it will have art hanging on it very soon. The bottom half of the other 3 walls are taken up by the machines. The two doors (well now one) also take up a good chunk of the walls.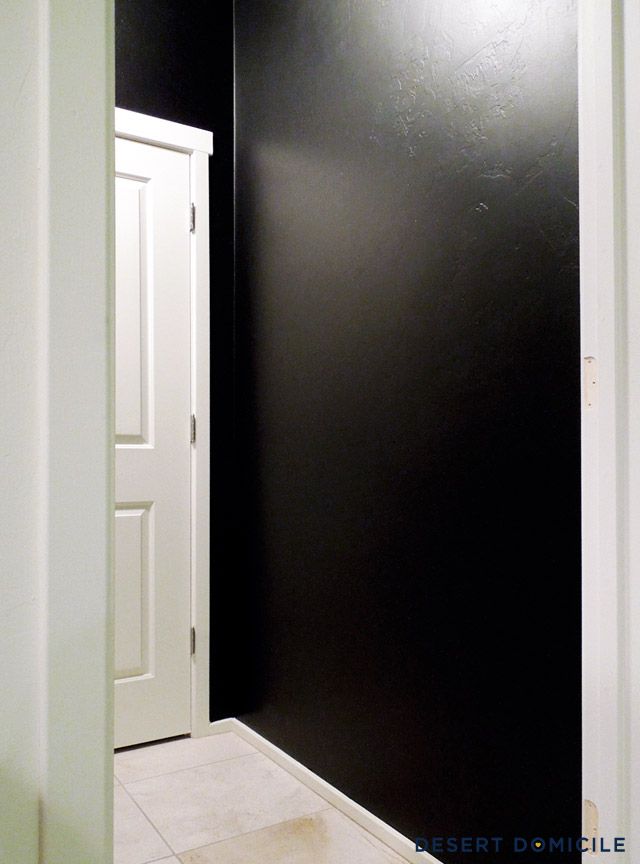 I was surprised by how much bigger the room felt after we removed the door to the room!
We're still debating on whether or not to remove the door to the linen closet.
Ready for a before and after paint comparison?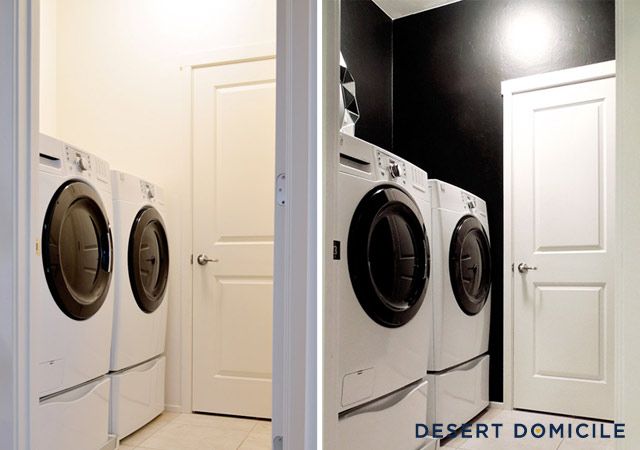 What do you think of the difference?
SOCIALIZE WITH ME!