Last week I was browsing the Christmas aisle at Michael's when I spotted this glittery decorative pick: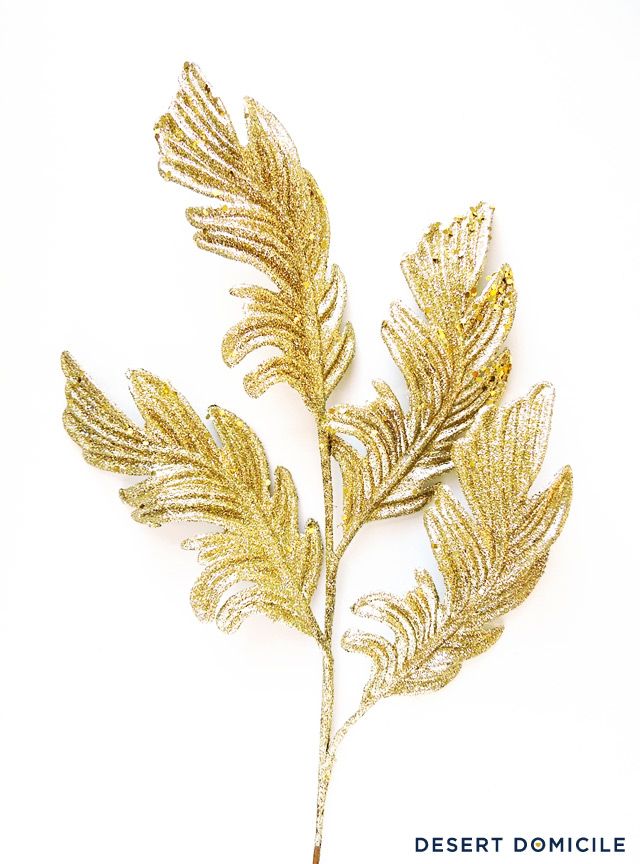 I immediately thought the feather pieces (leaves?) would make a nice set of napkin rings! I wasn't sure if the feather pieces would bend all the way around into a circle but the pick was only $2.99 ($1.80 with my 40% off coupon) so I knew I had nothing to lose if things didn't work out.
Spoiler alert: it worked!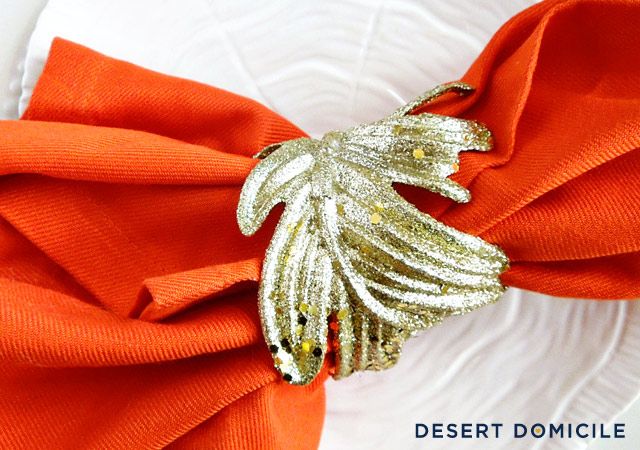 I used a pair of wire cutters to clip the individual feather pieces off of the pick:
I didn't want the glitter to get all over my napkins so I took the feather pieces outside and sprayed both sides with clear lacquer. I let the pieces dry for a few hours before gently curving them into a circular shape.
After all of the pieces were curved, I grabbed my hot glue gun and started sticking things together. I applied a generous amount of hot glue to the tip of the feather piece:
I placed the stem in the hot glue and held it in place until I felt like it wasn't going anywhere.
I added some extra hot glue to the top of the stem just to make sure everything was secure.
I repeated the same process for the remaining feather pieces until all of my napkin rings were complete!
The insides of the napkin rings are a goopy dried hot glue mess but hopefully your guests won't mind!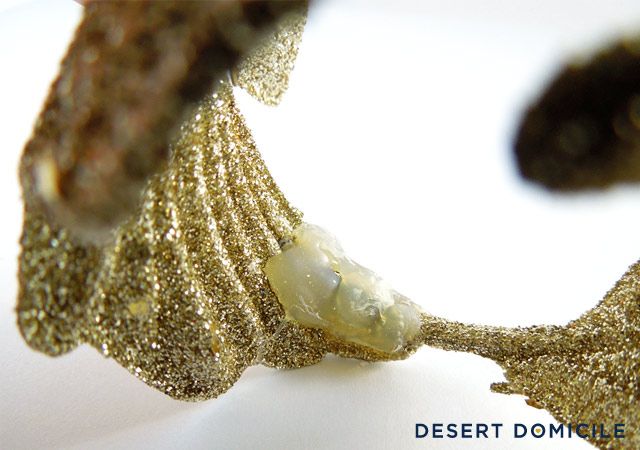 I love how they turned out!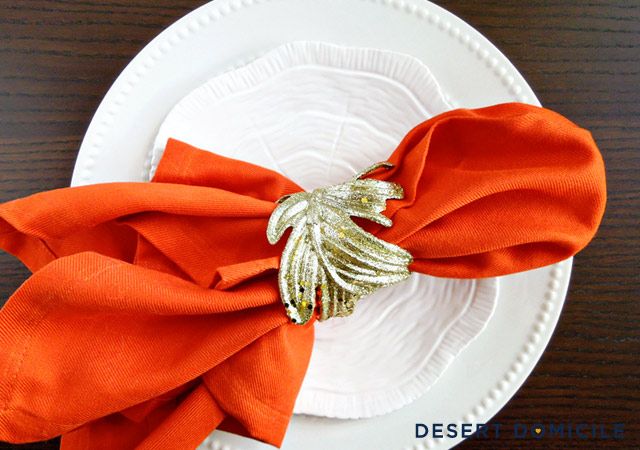 The napkin rings are fairly fragile so I had to be careful when I was pulling the napkin through them.
They may make an appearance in Friday's fall home tour! :)
Here's what the back of the napkin rings look like:
The feathers are fairly seamless and kind of look like a bow from behind!
SOCIALIZE WITH ME!