Thank you for your kind comments on
the reopening of my Etsy shop
! A new shipment of agate slices will be arriving on Monday and I can't wait!
I'll be using our
guest bedroom
as a future studio for the shop and have been dreaming about what it will look like. For those of you that are new here, our guest bedroom is a newly painted blank slate that looks like this: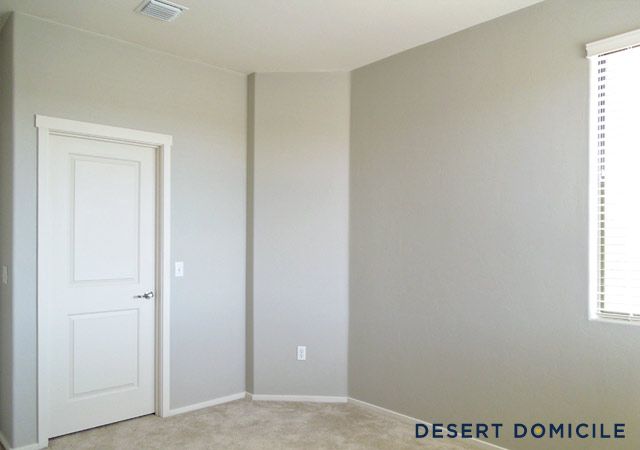 The corner windows let in a ton of light which I love! The view isn't bad either!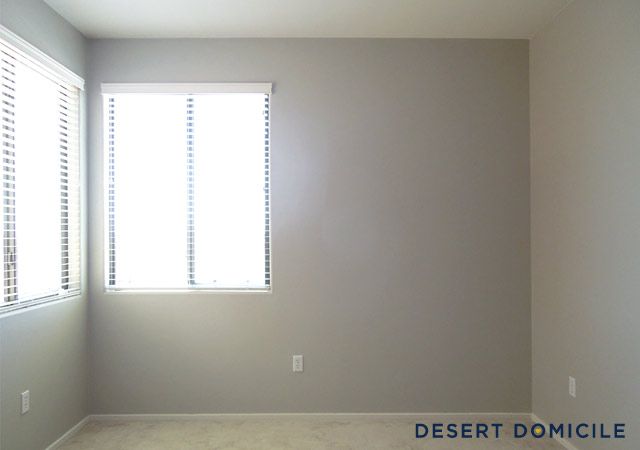 I don't think the makeover will happen by the end of the year (I want to see how the reopening goes first and I need to save up for some expensive furniture items) but here's what I'm imagining the room will look like if things go well!
Before putting together the mood board of the room, I made a list of things I need and things I want.
A few of the things I
need
include:
A desk or a table to work at. I'd like it to be large enough for my boyfriend to work at too. He's going to school and spends a lot of time doing homework. It'd be nice if we could spend time together in the room even if we're each doing our own thing.
Storage space for shop products and supplies
Storage space for packing and shipping materials
A place to photograph the products
A few of the things I
want
include:
A printer to print shipping labels and packing slips
A scale to weigh packages
A light box (can DIY)
I have everything shown in the mood board except for the
light fixture
,
the table lamp
, the table, and
the bookcases
behind the desk. Oh and the printer, scale, and light box.
I'd paint the back of the bookcases my favorite navy blue and swap out the hardware they come with for some
DIY pyrite knobs
. I'd use the open shelving in the middle to display some decorative accessories I still haven't found a home for. I'd use the glass door sections to display my shop products. The drawers would be used for storing packing and shipping supplies amongst other miscellaneous things.
I'd place a live edge table in front of the bookcases (a local store sells them for around $800 but
Kristin at The Hunted Interior
has
a great DIY tutorial
). I like the warmth the table adds to the room and I fell in love with this set up after seeing it in
Genevieve Gorder's newly renovated home
. I haven't measured anything yet so I hope I can make the setup work in our room!
Dreaming about this space has been fun but I'm going to work with pieces we currently have for now before investing in anything new.
What would your dream workspace look like?
SOCIALIZE WITH ME!