Happy Labor Day!
I'm working on our laundry room today. Here's what it looks like: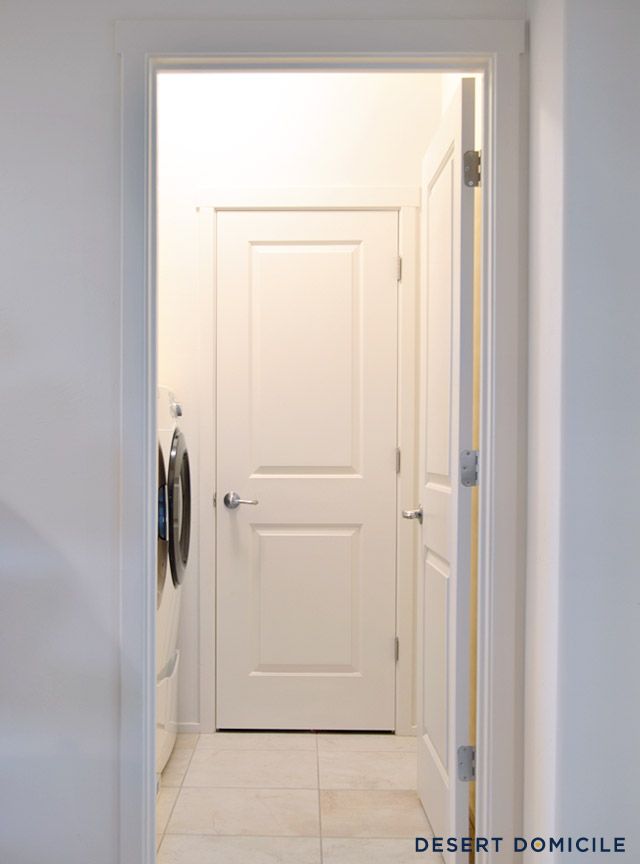 In case you can't tell, it's pretty tiny.
One wall is 5' 3" and the other is 5' 11". The ceiling is 9' high which helps the room feel a little bigger.
It has two doors that open up into the room which makes it feel even tinier: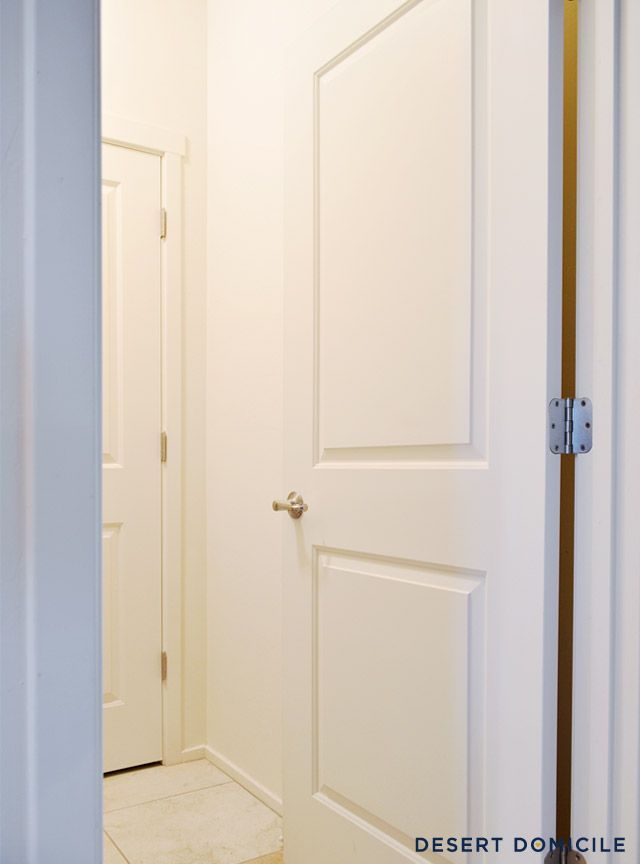 Say hello to our messy linen closet! Like my organizing skills? ;)
Our washer and dryer sit on pedestals which make them a little taller than 4'. The pedestal underneath the washer is useless due to the drip pan. We didn't realize that until after they were installed :(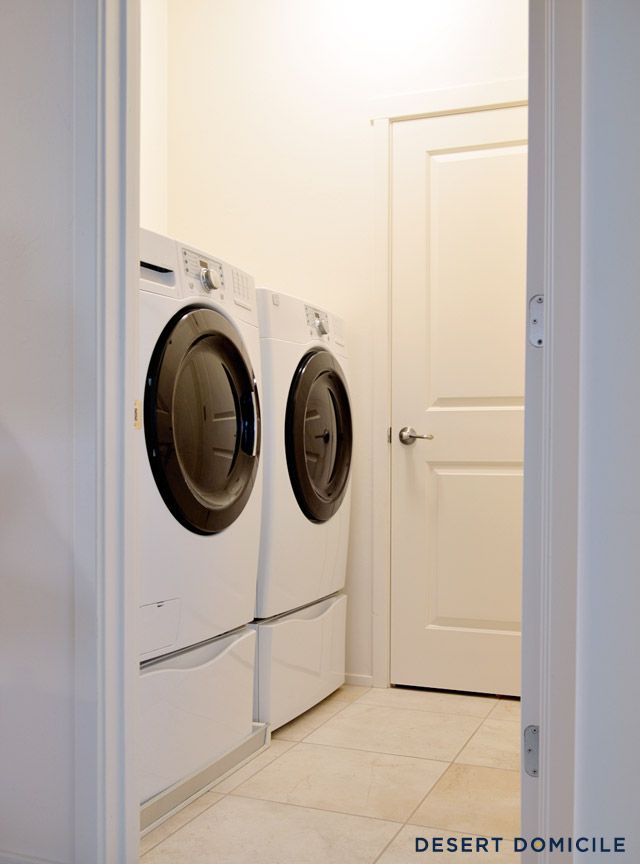 The doors to the machines swing open into the room which makes things interesting with the door to the room and the linen closet's door in the way.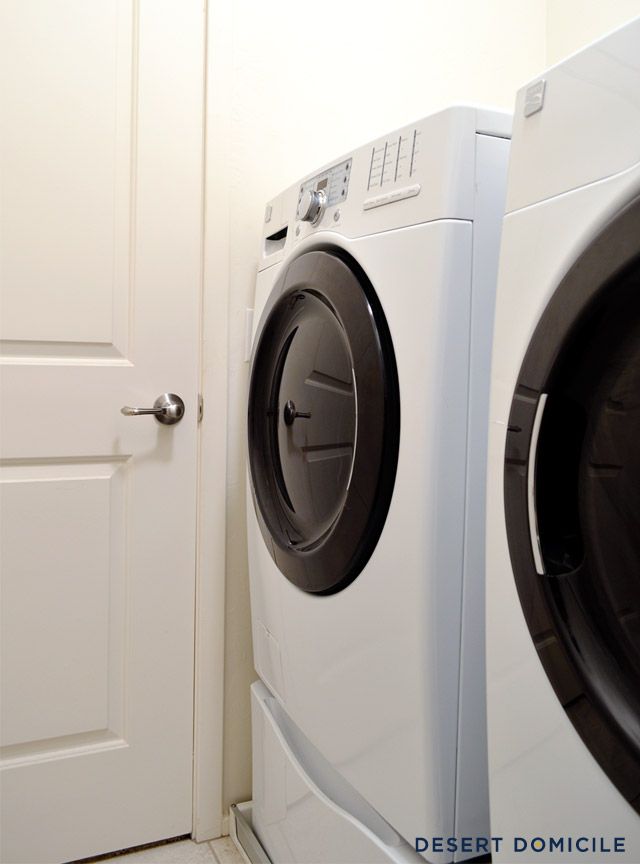 There's a little more than 4 1/2' feet of space above the machines. We had planned to install cabinets above them when we were building but they were too expensive. I'm happy we didn't because there's no way we could reach anything that high!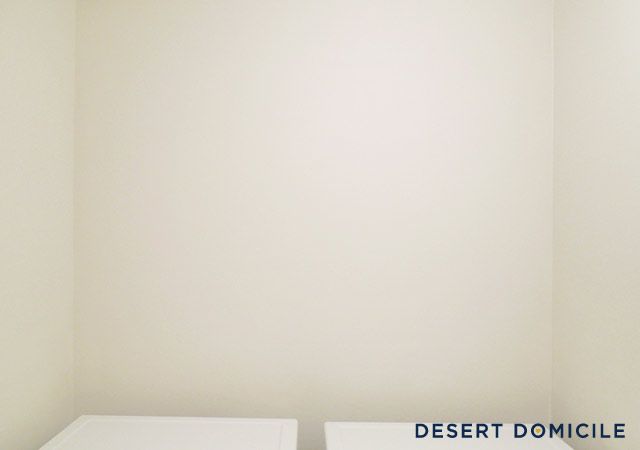 Here's a better look at the size of the room and the ceiling situation: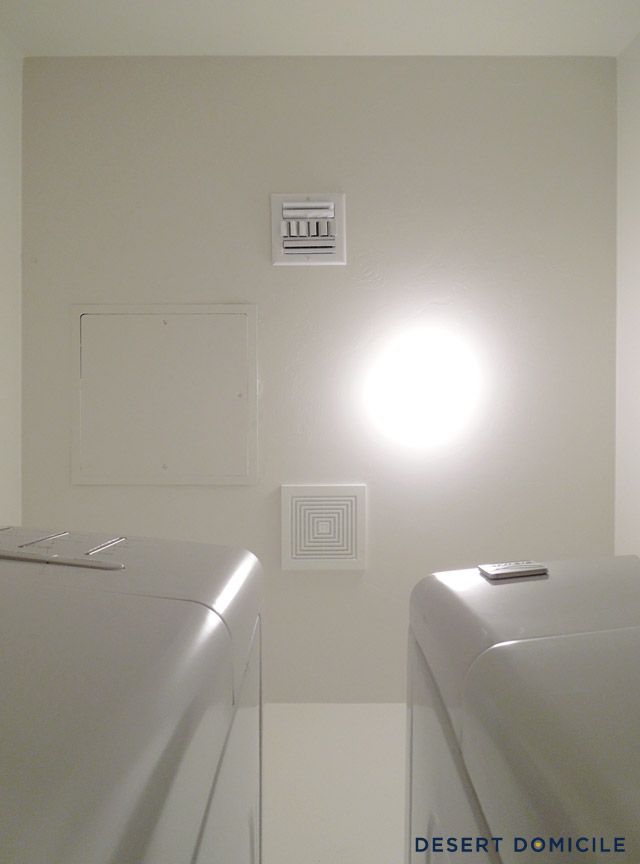 I have some pretty dramatic plans for the room! I finished painting it on Friday and will be sharing it with you on Wednesday!
SOCIALIZE WITH ME!