Happy Monday!
We've continued to work on
our laundry room
but it's a little hard to show our progress due to
the lack of light
. We'll be reinstalling our old light fixture for the time being and I'll be sharing our progress with you soon!
Anyway, let's kick this week off with a new Must Make list!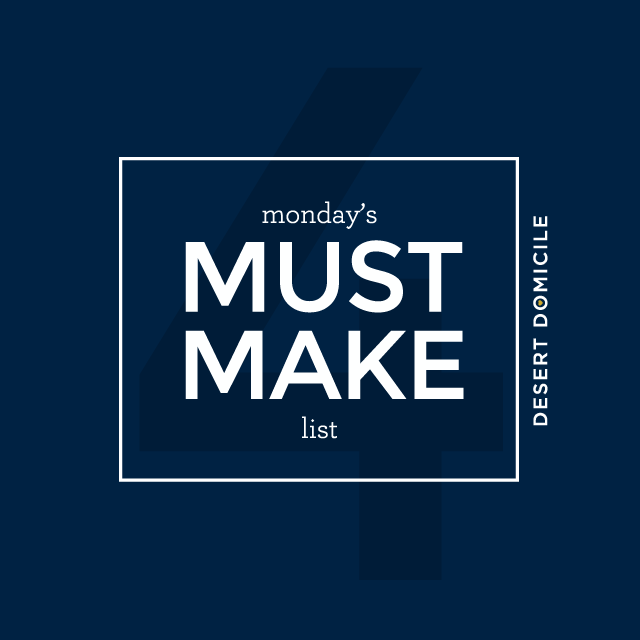 If you're new here, every Monday (well, some Mondays haha) I feature a few projects that have pushed me past the pinning stage and into the must make stage!
Don't forget to pin from the original sources :)
Must Make Item #1:
DIY Ombre Cement Candle Holders
by
Homey Oh My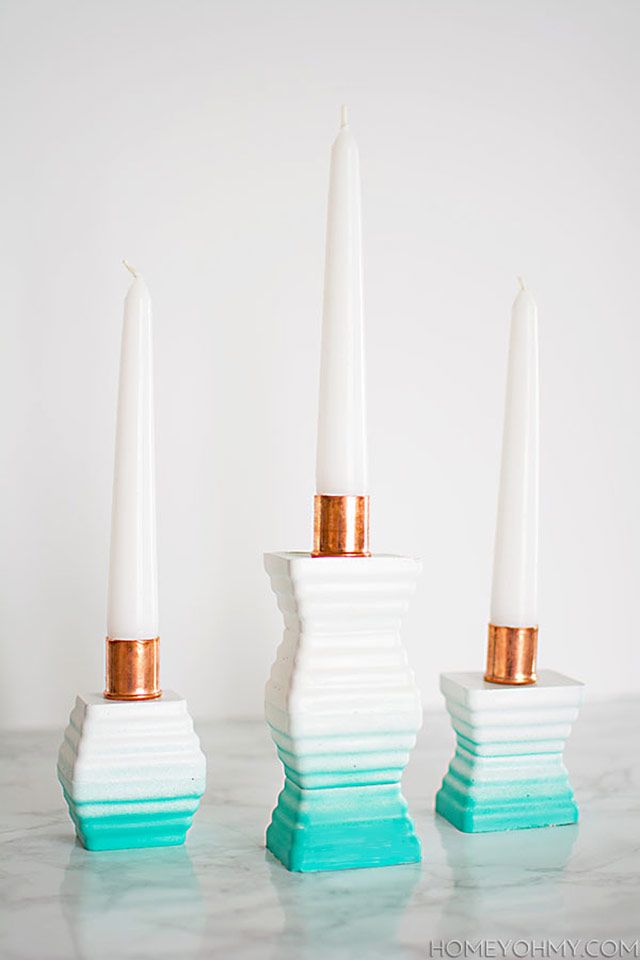 How cute are these
concrete candleholders
Amy made? I love how she paired the turquoise ombre with the copper plugs. Great combo! I also love the surprise supply she used to form the candleholders! You'll never guess what it is!
Must Make Item #2:
A painted concrete rug
by
Run to Radiance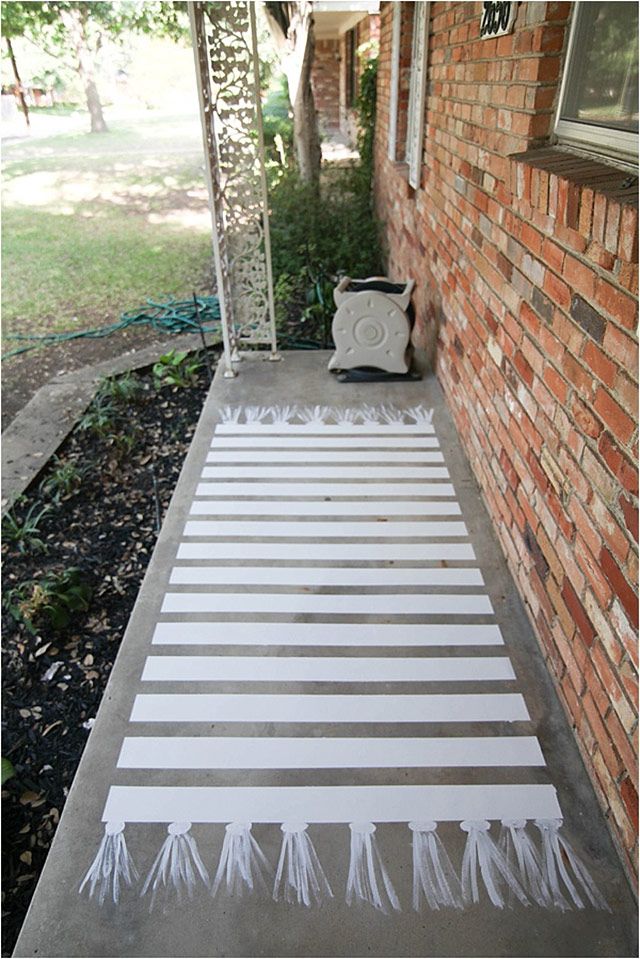 I've seen a lot of painted rugs before but I've never seen one as cute as
the one Tonia made
. That hand painted fringe takes the cake!
Must Make Item #3:
DIY Watercolor Mug
by
The Merrythought for Poppytalk
I know I'd fail horribly if I tried to do the watercolor treatment to my nails but I think I could succeed at doing it on a mug! I love the color variations you can achieve and think these would make great gifts!
What's on your "must make" list?
---
If you have a project that you'd like to have featured on the next Must Make List, send me a link to it!

If your project was included on this week's list but you'd like to have it removed, please e-mail me letting me know and I'll remove it immediately.
SOCIALIZE WITH ME!