Happy Monday!
Quick heads up before we get into today's post:
my Etsy shop
has been restocked! Check out all of the agate eye candy > >
here
< < I'll be adding more items throughout the day :)
Now, for today's post! I made a $2* gilded snake vase!
If you're afraid of snakes, you may want to close your browser/email now.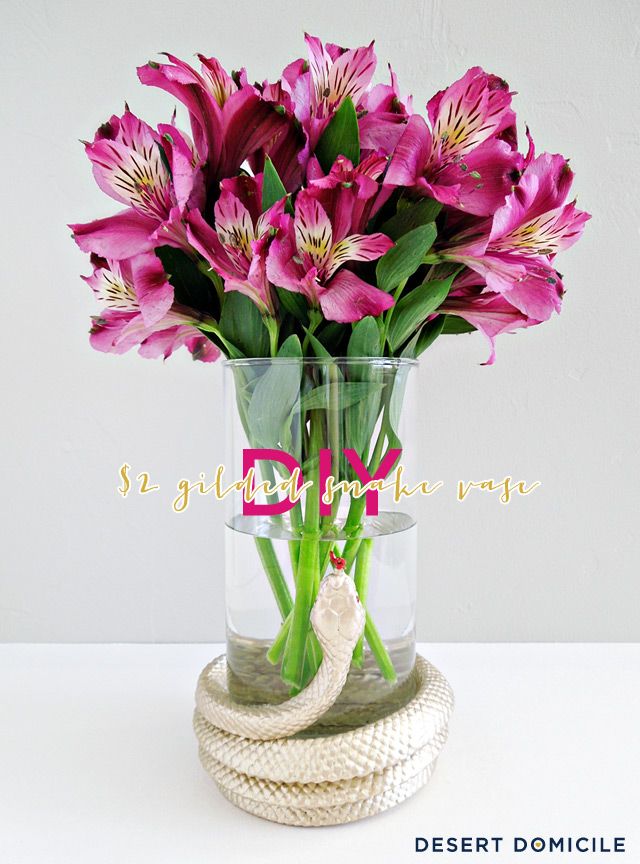 I started with this rubber snake serpent that I got for $1 at the Dollar Tree: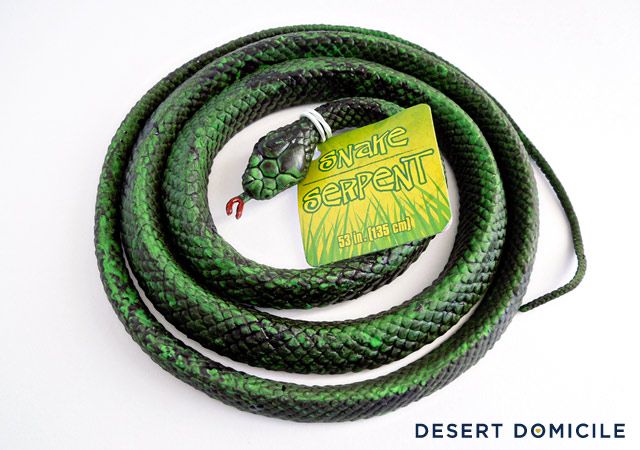 Gretchen taught me
that you can't spray paint rubber (it never dries) so I hand-painted the snake Martha Stewart's "Golden Pearl". *Fair warning: the $2 cost will go up if you don't have paint or a paintbrush on hand.
It took several coats to completely gild the snake. I left the eyes and tongue red for fun!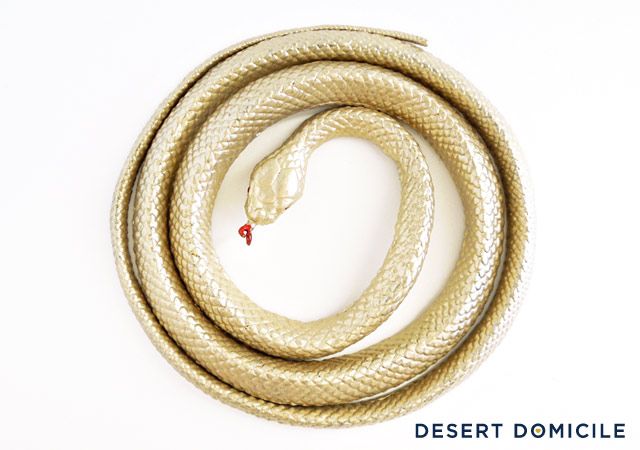 I picked up this clear vase for $1 at, you guessed it, the Dollar Tree!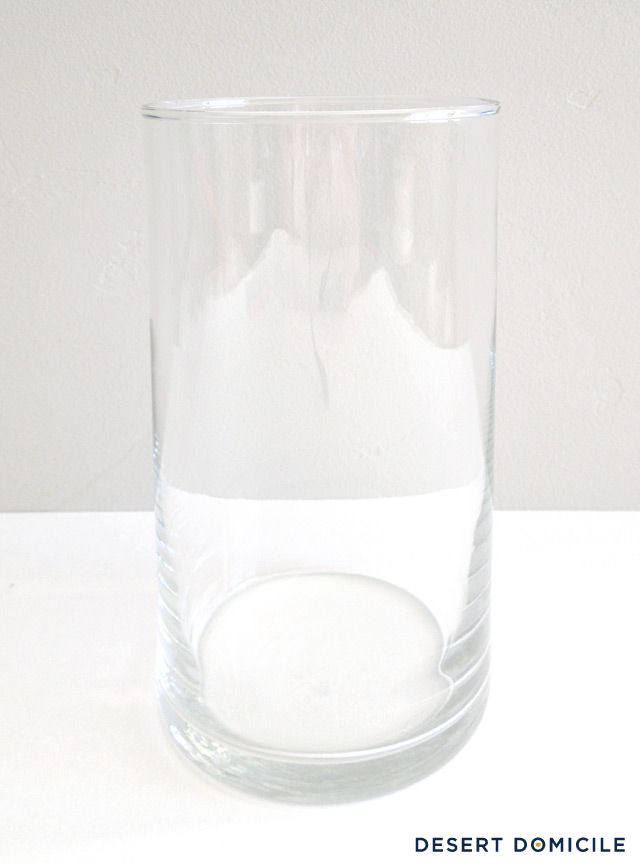 I added a line of super glue to the snake's tail and started wrapping it around my vase. If you don't have super glue on hand, you should be able to find it at the dollar store.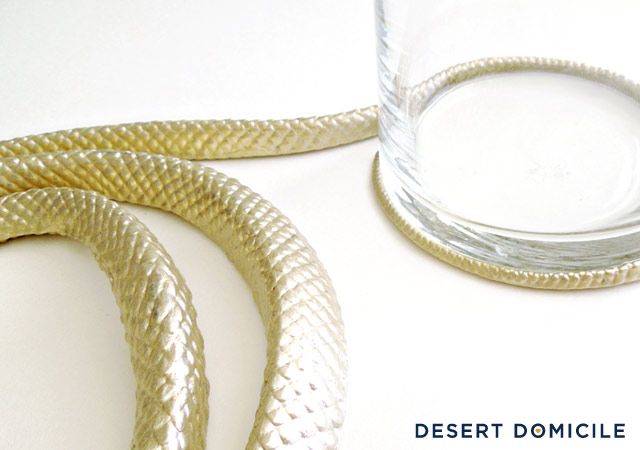 I kept wrapping and holding and wrapping and holding until I ran out of snake to wrap: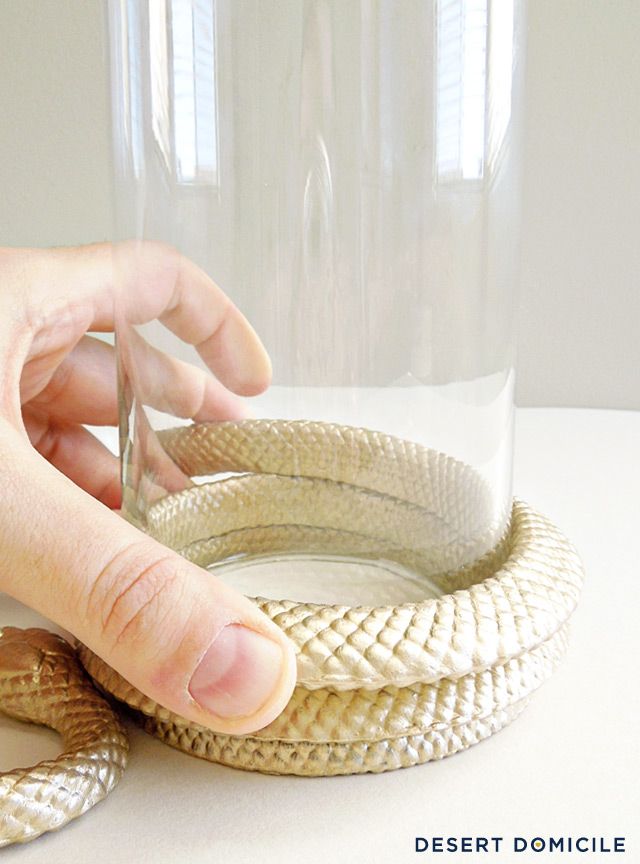 I had a little trouble getting the snake's head to stick to the vase so I wrapped some painter's tape around it and let it sit for a little bit (~5 to 10 minutes).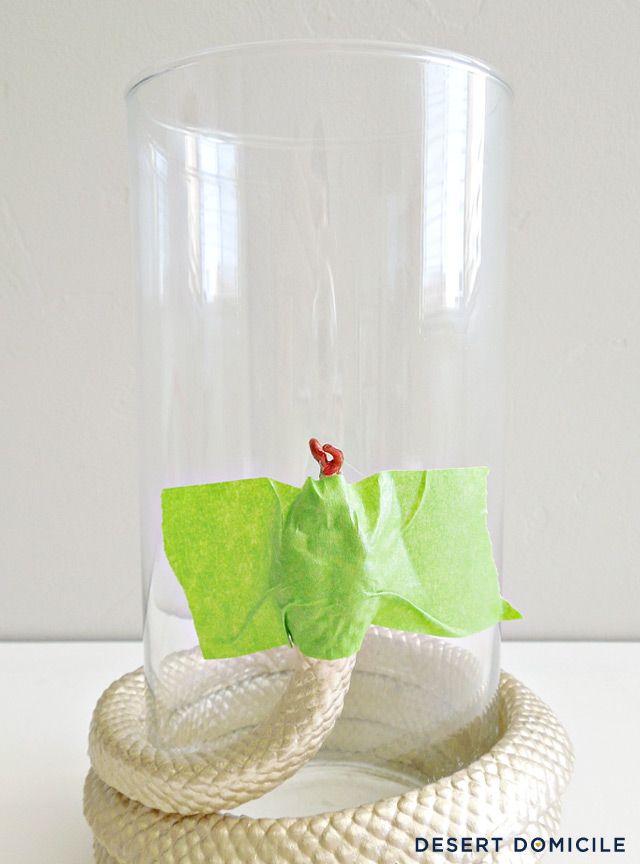 When the snake's head was finally stuck, I gently removed the painter's tape, filled the vase with water, and added some Alstroemeria!
The vase turned out better than I expected!
I'm not much of a flower person but I love the Alstroemeria's I picked up for $6!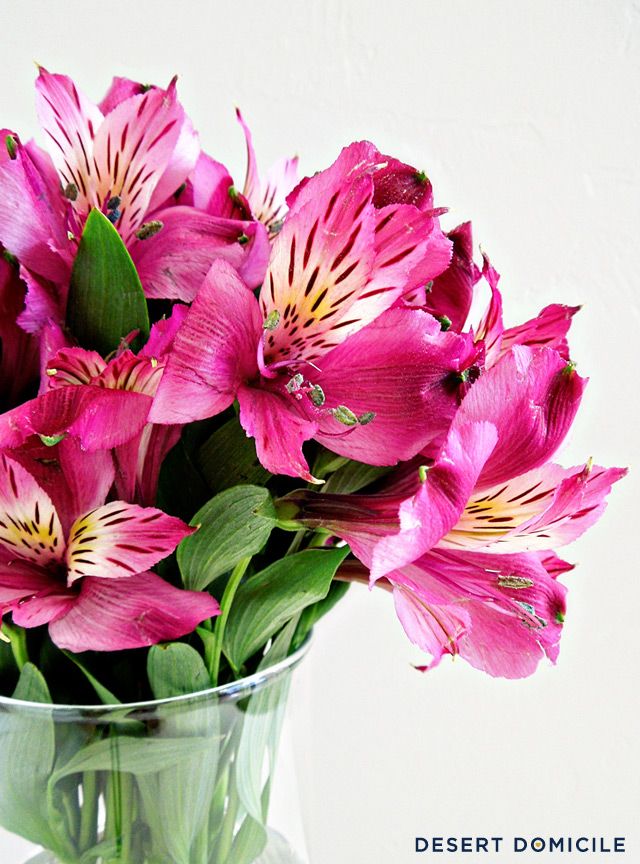 Let's all pretend I didn't cut their stems too short ;)
I'll be sharing another snake-based project later this week!
SOCIALIZE WITH ME!