In sticking with the
snake, dollar store, and vase theme
, I created some simple snake vase filler!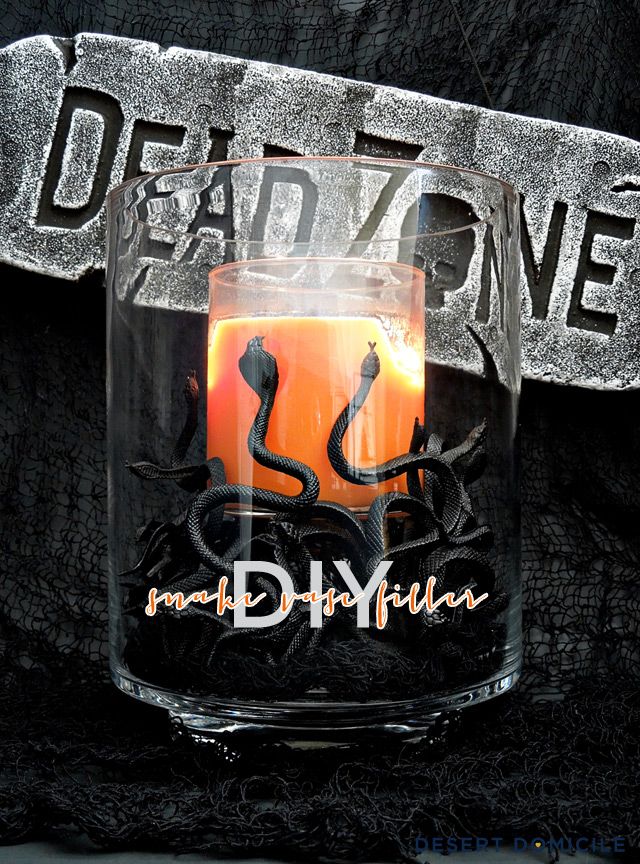 This project couldn't be easier or cheaper! If you're afraid of snakes, you may want to close your browser/email now.
I picked up a few packs of plastic snakes from the Dollar Tree:
I spray painted them flat black: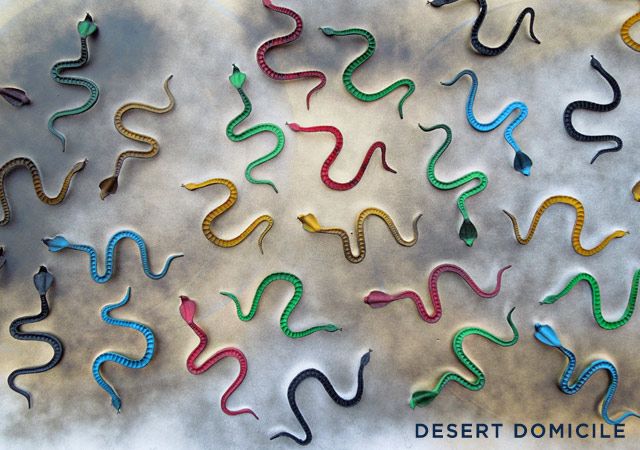 It took 3 light and even coats on each side to fully cover the snakes.
I gathered my snakes and shopped my house for the rest of my supplies. I grabbed a glass hurricane (from HomeGoods), a candle in a glass jar (from Target), and some leftover Halloween stuff to create a backdrop.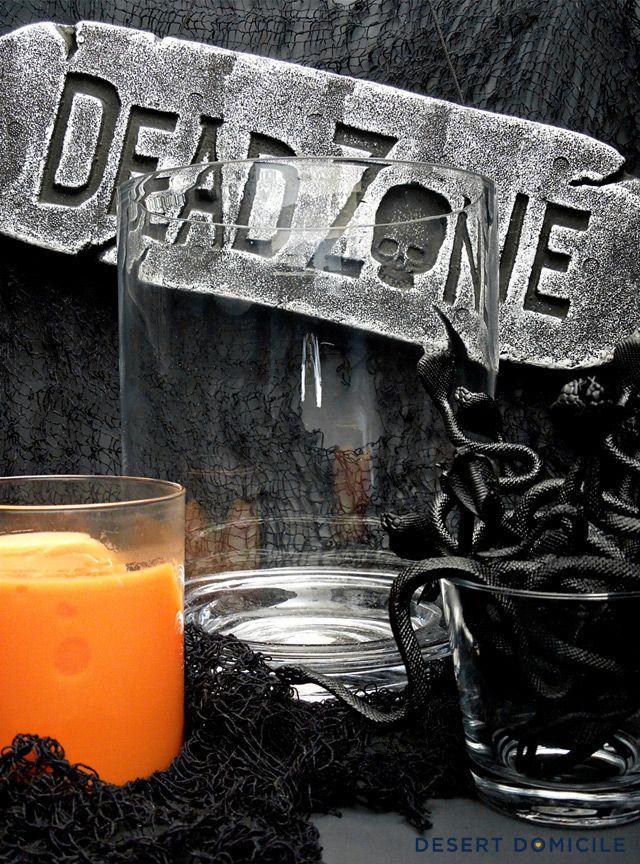 Using a candle in a glass jar is important since the spray painted snakes are flammable/combustible. The flame from the candle in the jar is concealed and shouldn't cause you any problems, especially if you prop the candle up out of the way of the spray painted snakes. Always watch your candles when they're burning and never leave them unattended. Feel free to swap the real candle for a flameless one if that makes you more comfortable!
PSA over :)
I put together a quick Halloween-esque backdrop for the photos and got to work!
I started with my empty hurricane.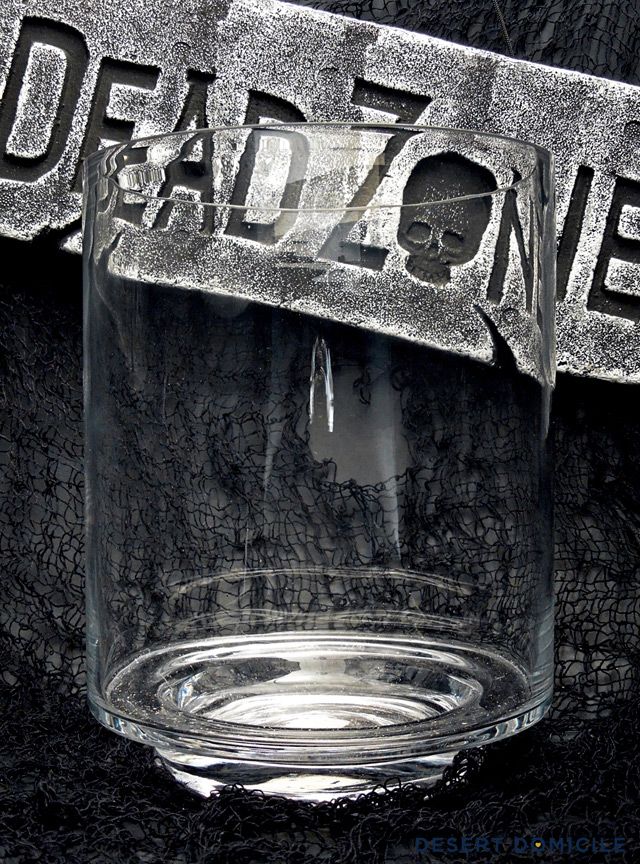 I wanted to give the candle a little height boost so I placed an upside down clear glass at the bottom of my hurricane.
I draped a piece of creepy cloth over the glass to conceal it a little more and to give some depth to the vase filler. When everything was done, the creepy cloth made it look like the snakes were in a nest!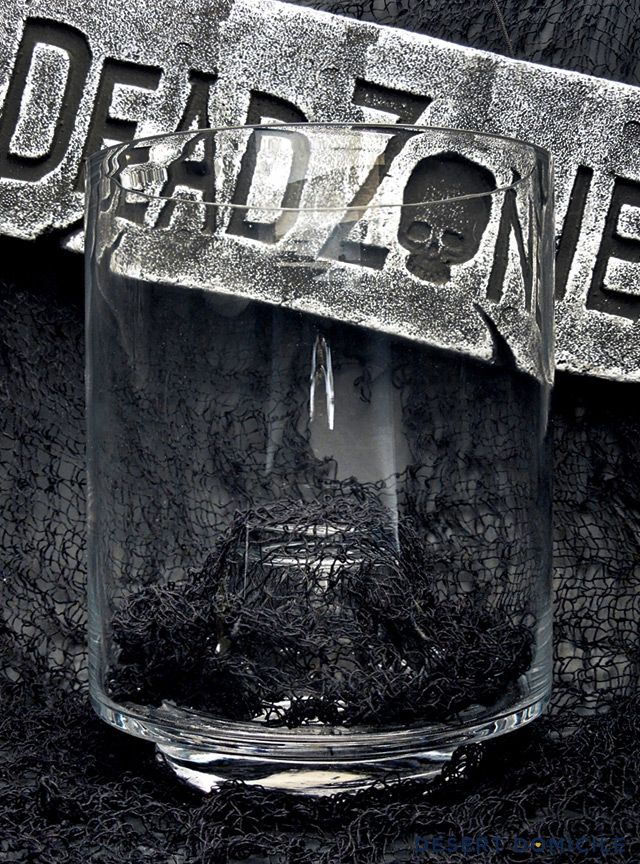 When the snakes were dry (I waited 24 hours), I started arranging them around the creepy cloth covered glass (say that 10 times fast):
I kept piling them on top of one another until I ran out:
I propped my candle up on the creepy cloth covered glass I added in the beginning and lit the wicks!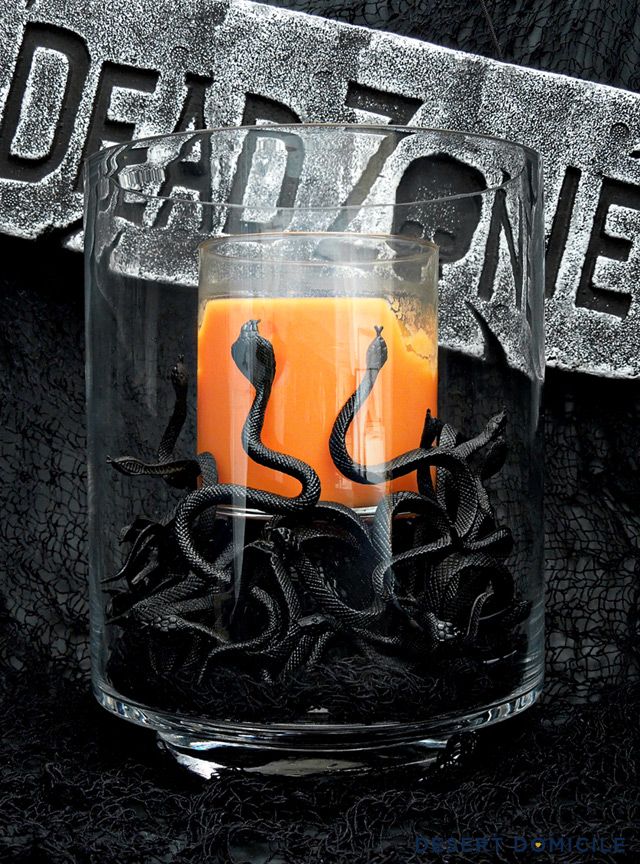 I really love how creepy the hurricane looks!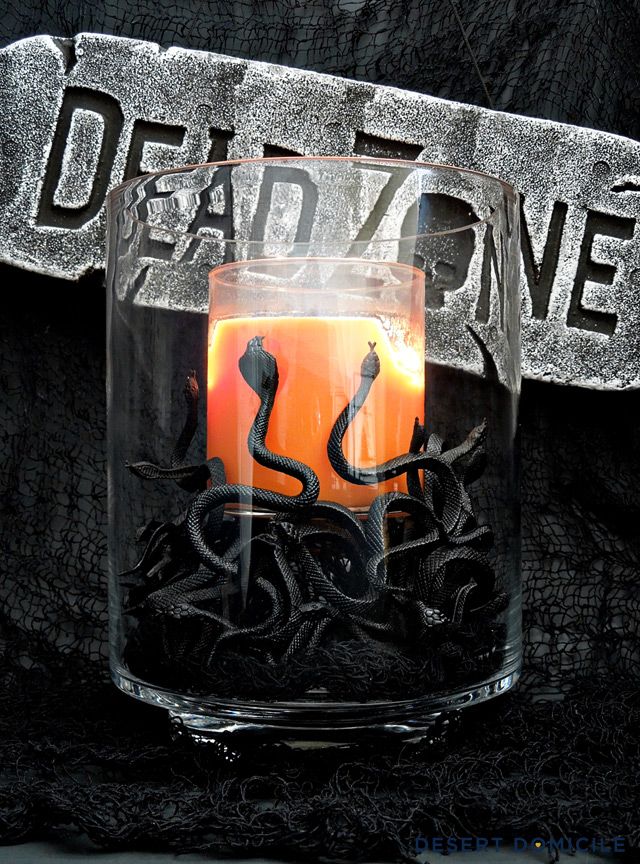 It looks good during the day and at (simulated) night.
My total cost for this project was just under $6 ($3 for the snakes, $2.76 for the black poster board)! If you had to buy everything for this project, it'd probably cost you around $25 depending on where you shop. Thrift stores often sell large glass containers like my hurricane so try looking for one there!
Just for fun, here's a behind the scenes shot of the setup I created to take these photos:
I think I need a bigger studio space ;)
SOCIALIZE WITH ME!