After we added the
staggered wainscoting to our loft's wall
, we made some additional updates to the room.
We swapped our
Alvine Ruta rug
out for the Nate Berkus rug that used to be in
our living room
.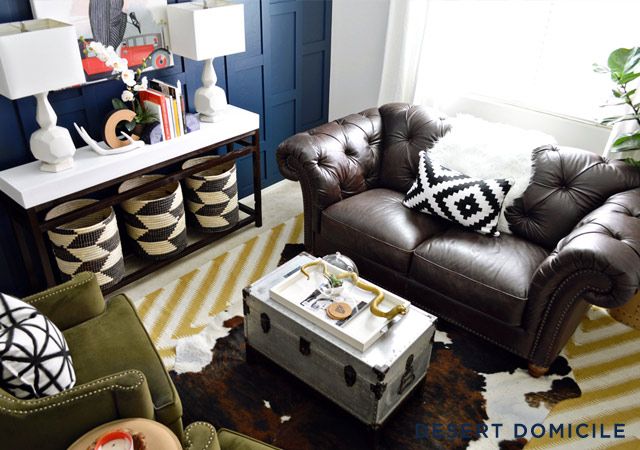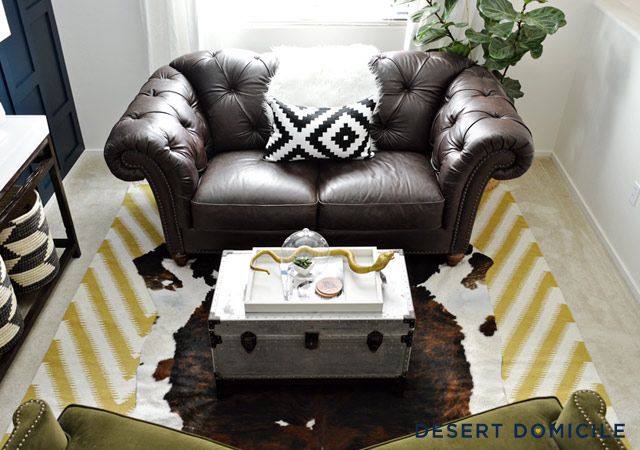 We layered a cowhide rug on top of it and built a console table.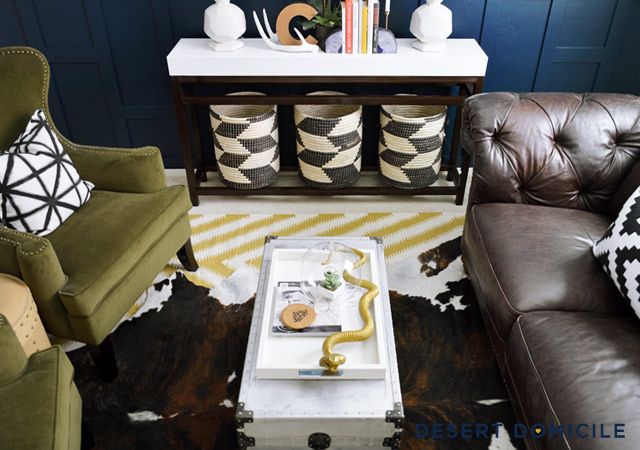 It's an update on the
$18 console table
we built 2 years ago. I'll be sharing the full tutorial with you next week!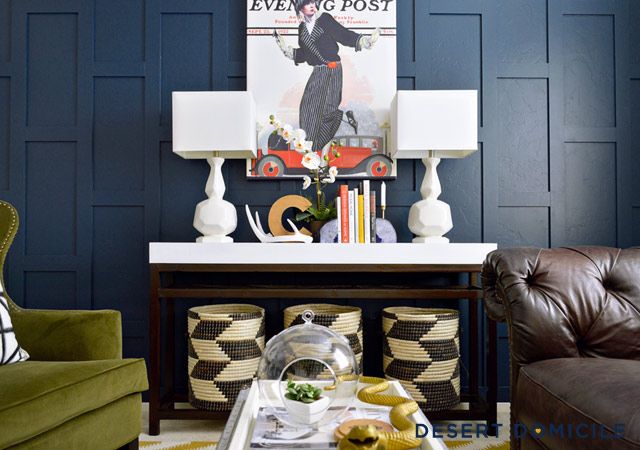 We kept our
DIY coffee table
but updated the styling of it.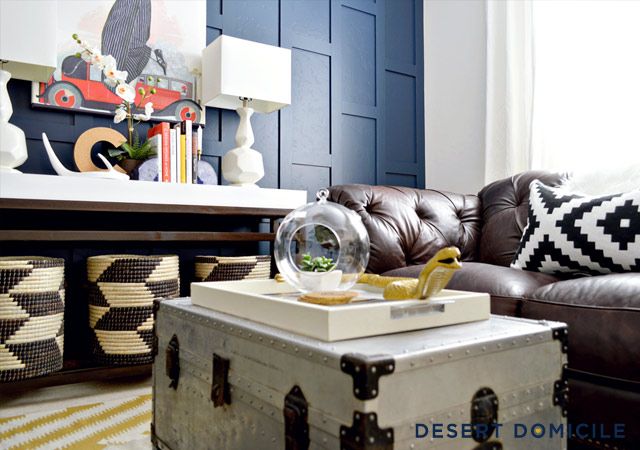 I added my
knock off pillow covers
to
our olive chairs
.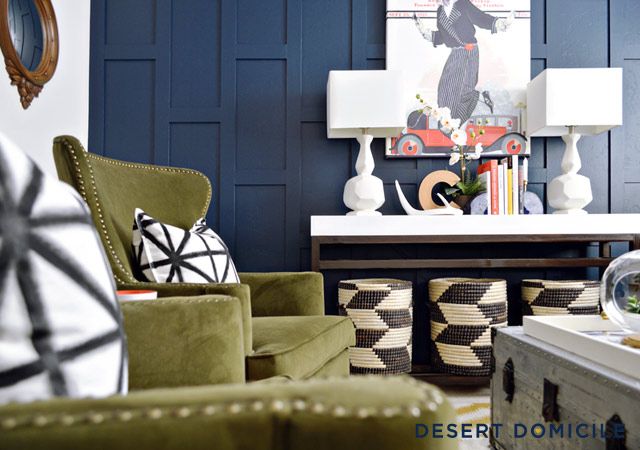 My shy sidekick wanted to be part of the updates too :)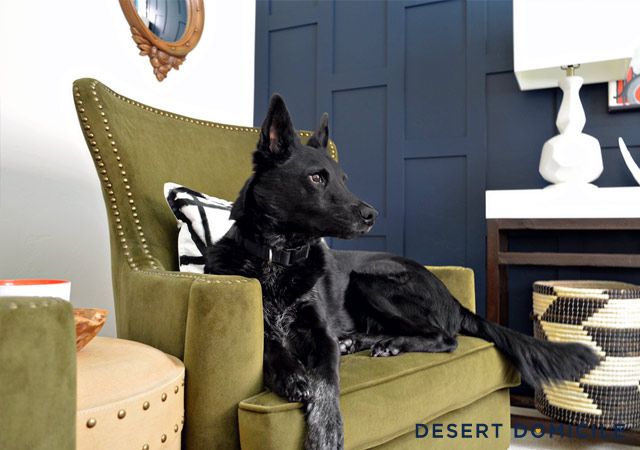 I found that gold snake for $15 at HomeGoods. It's identical to
the $40 on Z Gallerie is selling
! This is the third time I've found an identical Z Gallerie item at HomeGoods which leads me to believe they either buy from the same companies or Z Gallerie sells their old items to HomeGoods.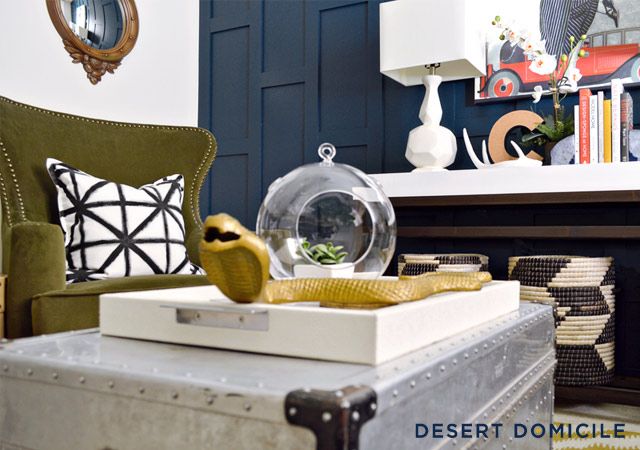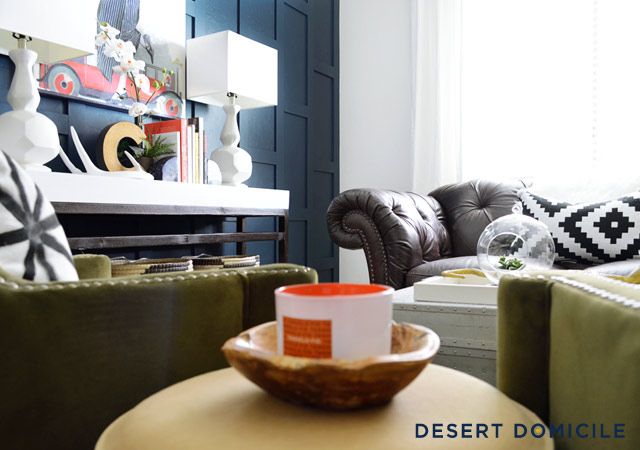 We also swapped our gray drapes out for the white ones that are in the rest of our home. We also raised
our curtain rod
up to the ceiling.
Aside from the staggered wainscoting, all of the updates were simple and I'm considering the room complete! Well, kind of. I'd like to find some new art but that can wait until the perfect piece comes along :)
Let's take a look back at where
our loft started
2 years ago:
2 years later we have this!
Here's one more before...
...and after!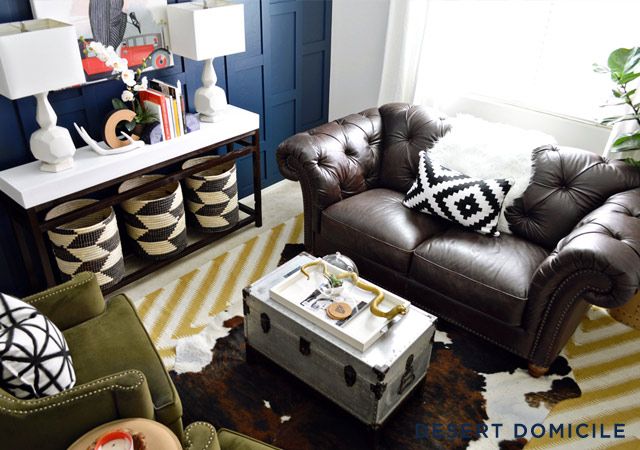 It took a while for the room to come together but I'm really happy with the outcome!
SOCIALIZE WITH ME!