I'm over at Porch.com sharing my top 5 tips for creating a captivating gallery wall!
---
Confession: I haven't been loving
our laundry room
lately.
Our light fixture was a failure
, our mirror was too small, and I made a measurement error for a shelf we had planned to install. Oh and the kilim rug I bought for the room is filthy and still smells like gasoline despite my best efforts to air it out.
These are all first world problems but they're annoying and frustrating especially when they happen back to back. Needless to say, I gave up on the room for a while until I could come up with a Plan B (hence the lack of posts). I'm happy to say that Plan B is in place so let the laundry rooms posts continue!
We hung a large engineering print on the wall across from our washer and dryer: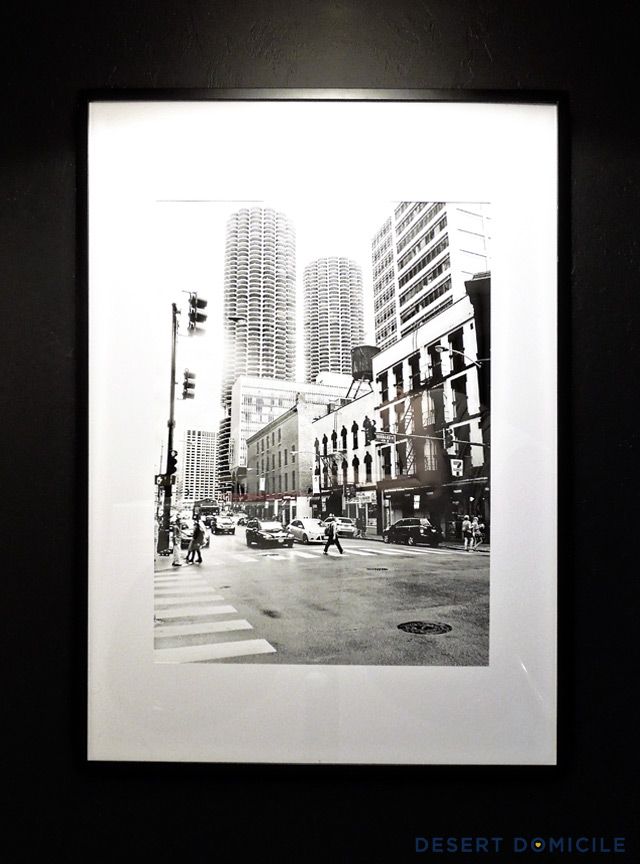 It's a photo I took
when we were in Chicago
this summer: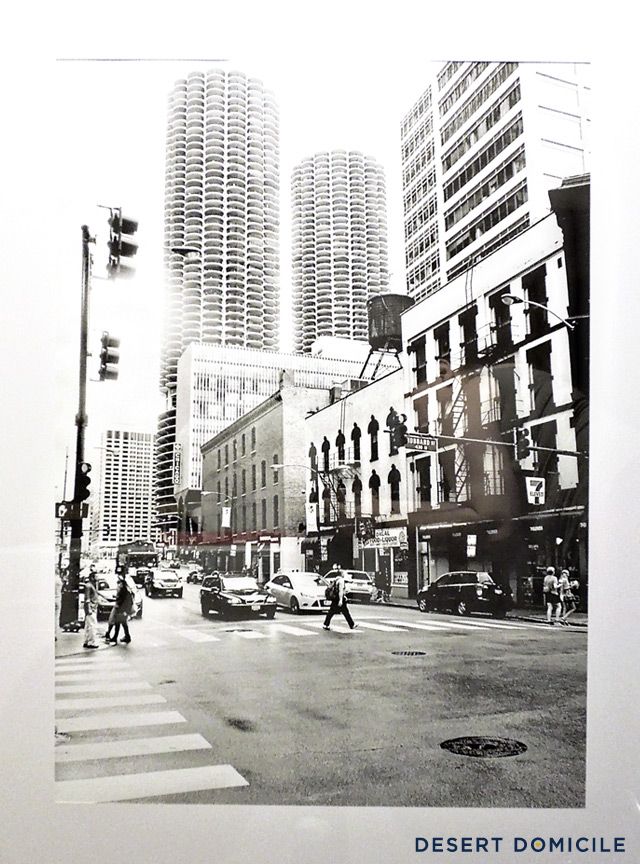 I had an engineering print of the photo made at Staples. It cost a whopping $4.21 for the 24" x 36" print!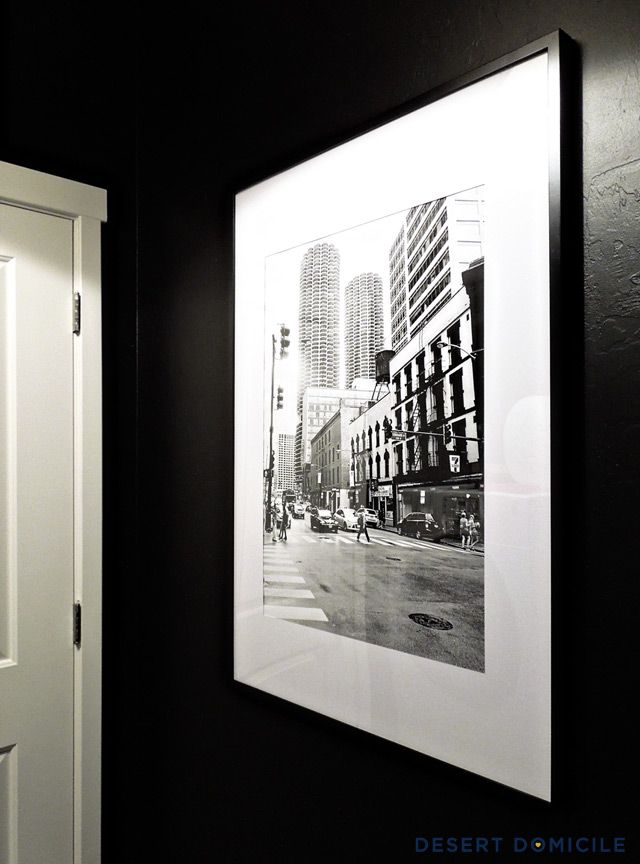 The quality isn't great but I took the photo with my iPhone so I wasn't expecting crystal clarity. In fact, I actually like the pixelated/grainy look of the print! I think it gives it an edgy feel, kind of like Chicago itself :)
I placed it in
a large IKEA Ribba frame
I had on hand. I really like how the the black frame looks against
the black walls
. I may do something fun with the mat but I'm still deciding.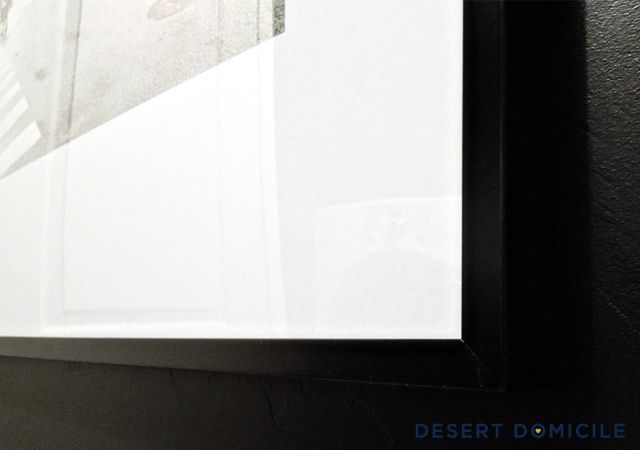 The frame is shallow enough to allow the door to our linen closet to open all the way without hitting it:
I'm thinking about removing the door altogether but I'm not sure. I like having a place to stash things without worrying about them being neat and tidy haha
I'm hoping we can tackle the light fixture, the linen closet, and the new shelf this weekend!
SOCIALIZE WITH ME!