The linen closet in
our laundry room
received a mini-makeover!
Before we look around, let's back up to the before: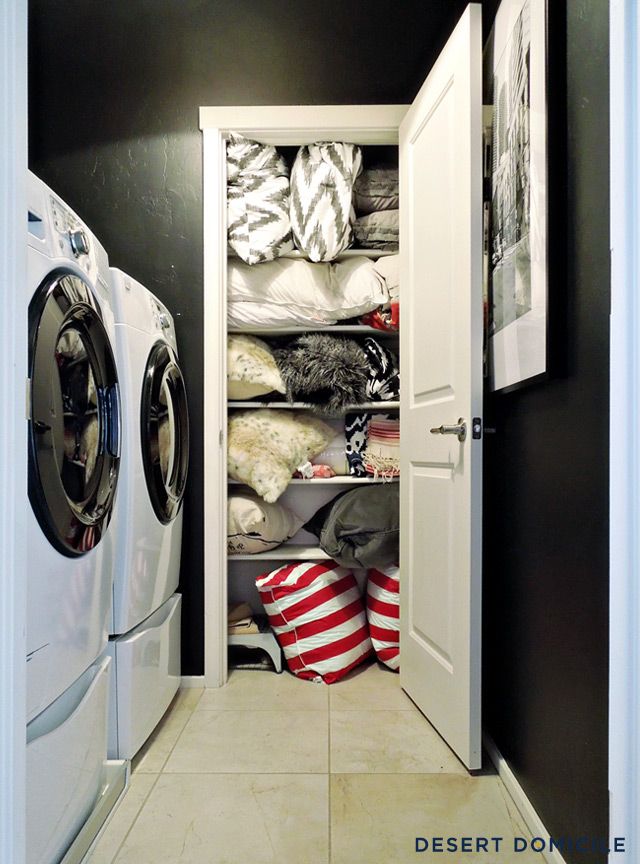 The closet was a hot mess. I used it to store extra towels, blankets, pillows, tablecloths, etc. but I never organized any of it, I just shoved everything inside and closed the door. Out of sight, out of mind, right?
I got tired of the mess so I removed everything until I was left with a blank slate:
I taped off the shelves and painted the walls inside the closet black like the rest of our laundry room (Sherwin Williams' Tricorn Black):
The power of paint!
While the paint was drying, I cut 5, 1 x 2's down to the length of the closet's shelves (50 1/2"). I applied two coats of primer to the front and sides (the backs will never be seen) and then waited for them to dry.
After the 1 x 2's were dry, I lined them up with the top of our closet shelves. I used our pneumatic nail gun to nail the 1 x 2's into the front of the shelves.
Adding the 1 x 2 trim was a simple update but it made a big difference! Here you can see how the shelves looked without the trim (top 2 shelves) and with the trim (bottom 3 shelves):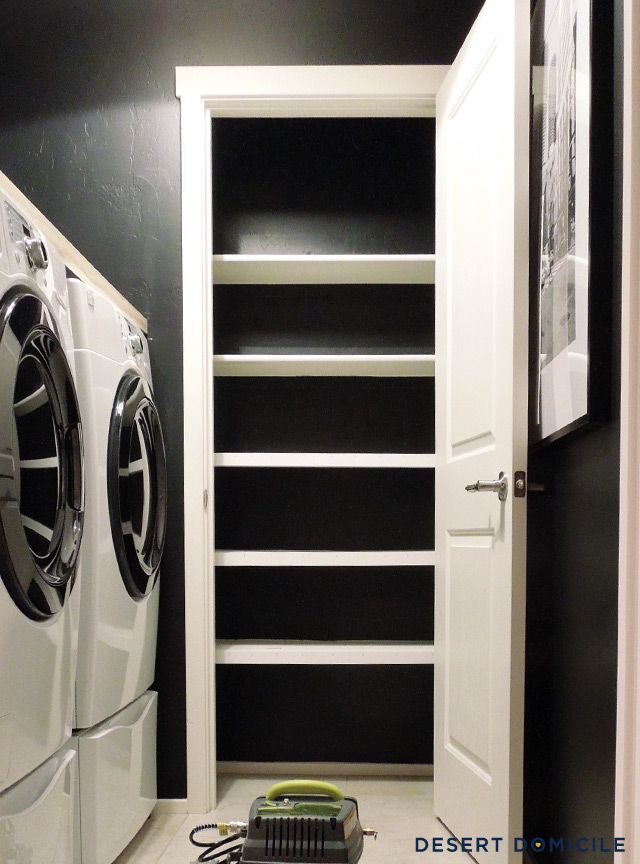 Our shelves had a rounded edge so I applied a bead of caulk to the gaps between the old shelf and the new trim and then I filled my nail gun holes with wood filler. I painted the trim to match the closet shelves once everything was dry.
I bought two $8 baskets from HomeGoods so I could hide some of the loose linens like cleaning cloths, extra pillow covers, small rugs, shower curtains, table runners, etc.: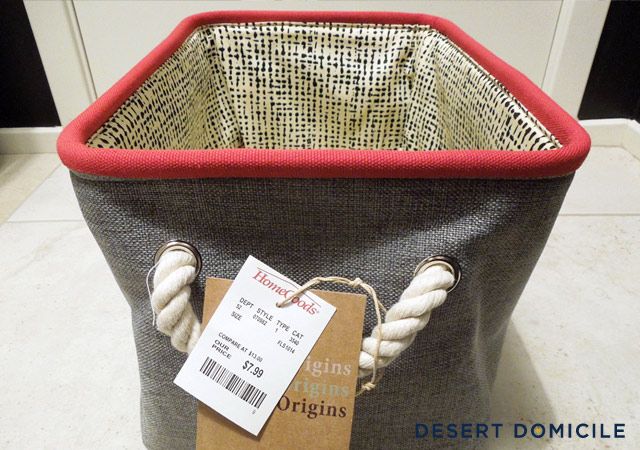 I sorted and grouped everything that was in the closet before bringing things back in.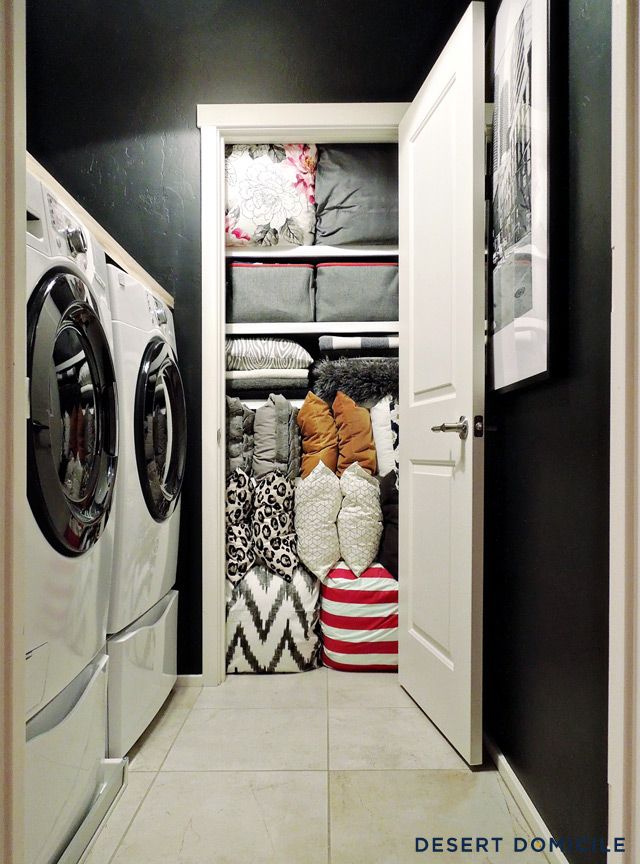 If you're wondering, we have a smaller linen closet in our master bathroom that we keep extra sheets and towels in which is why this linen closet is used to store blankets and pillows.
Here's how the closet looked before and after it's mini makeover:
We have two more things to check off our list (can you spot the sneak peek above?) before we can start adding some finishing touches and call this room done! If all goes well, I'll be revealing the finished room on Monday!
SOCIALIZE WITH ME!