We worked on a lot of rooms in our house this year. None of them are actually finished (is a room ever "finished"?) but I thought it'd be fun to take a look back at some of my favorite before and after makeovers that happened:
MAKEOVER 1
Let's start with
our living room
, specifically
the gallery wall around our TV
.
The room looked a little something like this a few months after we moved in back in 2012.
Here's what it looks like now, a little over 2 years later (minus
the rug
and
coffee table
which have both been updated since this photo was taken):
We'll be making a few more changes to it in the new year!
The gray chair on the right got moved up to our bedroom (which we're currently working on) so we're looking for a replacement. Oh, and
the rug that we layered over our larger rug
will be getting swapped out for one that Santa will be bringing! I'll share those updates as they happen :)
MAKEOVER 2
Let's move onto
our loft
!
Here's what it looked like before:
That photo was also taken a few months after we moved in and after we accidentally bought
our chesterfield
.
Here's that cringe-worthy post for you
:)
Here's what our loft looks like today!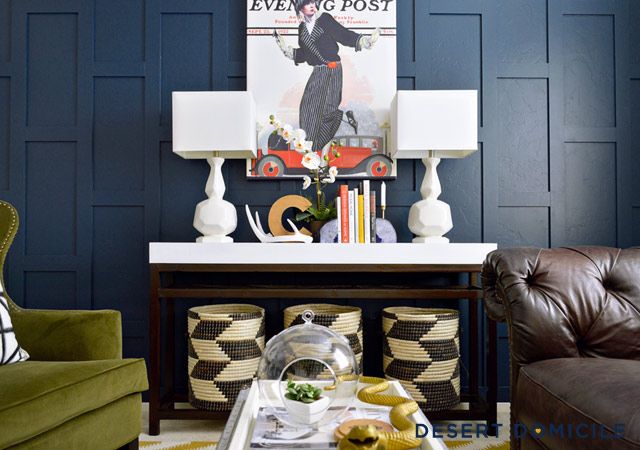 Holy difference Batman!
I have to thank the Home Depot for making the makeover possible. They included us in their first DIY Challenge where we knocked out
the staggered wainscoting on our blue wall
. I'm pretty sure we'd still be working on it if we weren't under such a tight challenge deadline haha
Sidenote:
sometimes when I say "our loft" people think it's a loft space we own that's separate from our home. It's not, it's actually just like a second living room on our second floor. Our builder called it a loft on our floor plan and that name stuck so that's how we refer to it but I can see the confusion! Just wanted to clarify things :)
MAKEOVER 3
Last but not least,
our laundry room
!
Here's what it looked like before in all of it's blinding brightness: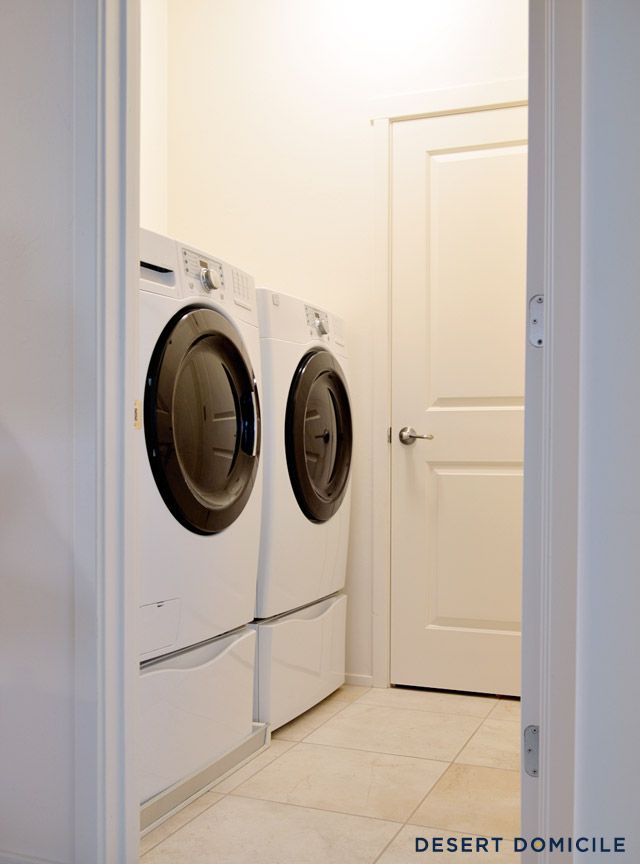 Here's what it looks like today!
The makeover is actually still in progress (I swear I'm going to finish it before 2015...I hope) so this isn't a true after but the room has come a long way so I'm counting it!
What was your favorite makeover from 2014?