Happy Friday!
Today is the last day of our Christmas Spectacular. I hope you've been getting some good holiday ideas this week!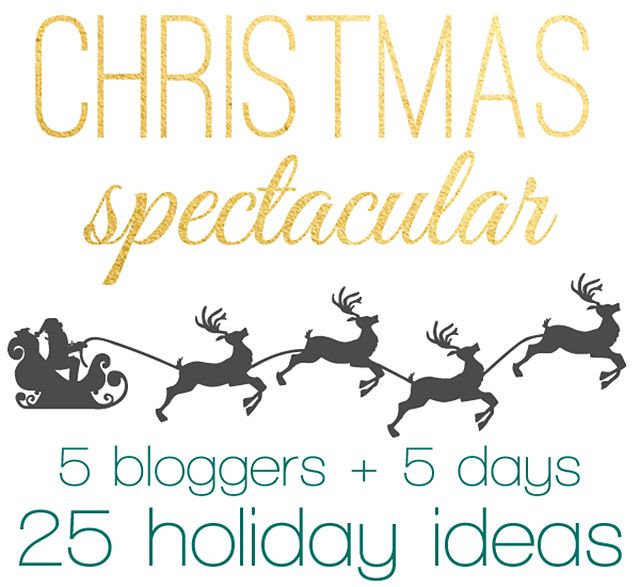 I have another super simple project to share with you today!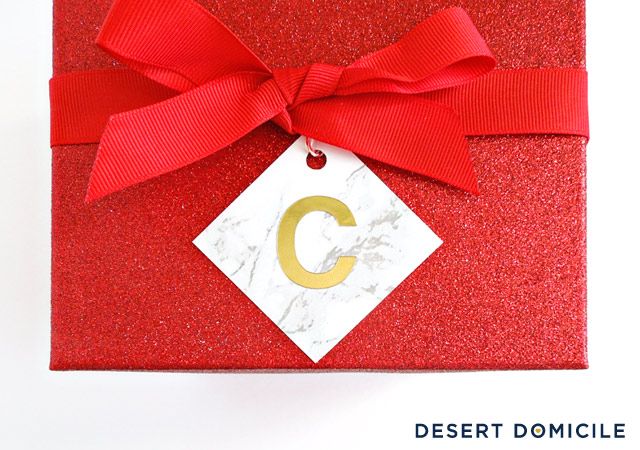 I made monogrammed marble gift tags!
You'll need the following supplies to make some gift tags of your own:
• Marble contact paper or a printed photo of marble and glue if you don't have contact paper
• Gift tags – I printed a gift tag template out on cardstock and cut them out
• A hole punch
• An x-acto knife
• A ruler
• A cutting mat
• Ribbon/string
• Optional embellishments like wahsi tape, metallic stickers, etc.
Cut out a piece of marble contact paper that's large enough to fit your gift tags and peel away the backing: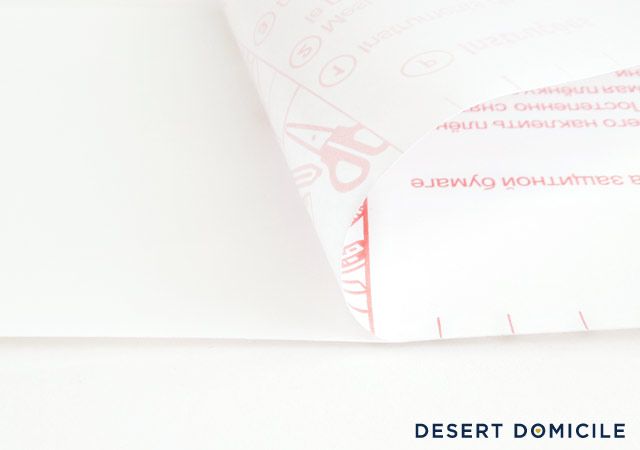 Place your gift tags down on the sticky side of the contact paper.
If you don't have marble contact paper, print out a photo of a piece of marble and glue your gift tags to it instead!
Cut the excess paper away from your gift tags using a ruler and an x-acto knife. Don't forget to protect the surface you're cutting on with a cutting mat!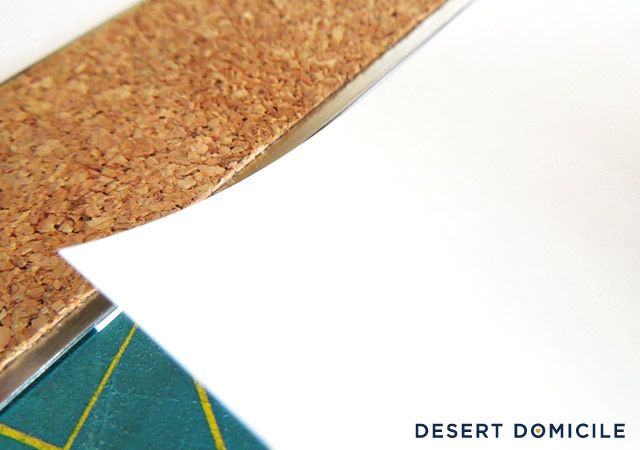 Punch a hole in the top of your gift tags and call it a day...
OR
...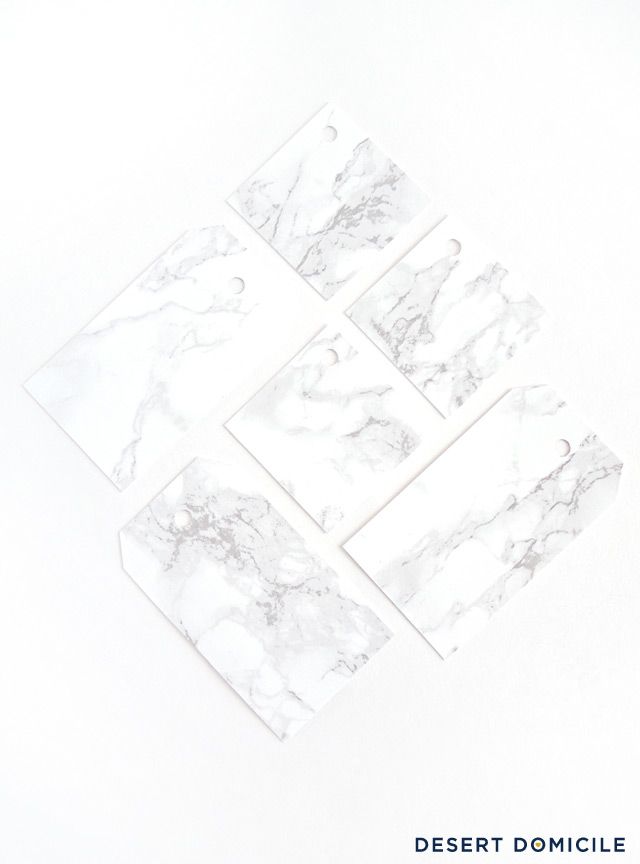 Add some embellishments! I used a metallic sticker and washi tape to add some monograms to a couple of my gift tags :)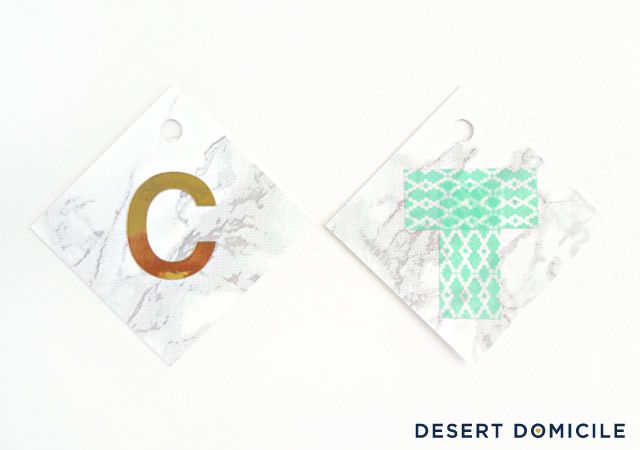 Thread your ribbon/string through the hole and attach the gift tag to your gifts.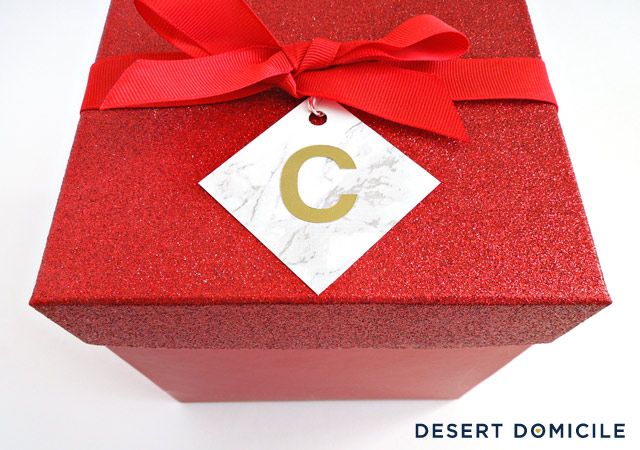 Don't forget to pin this for later! :)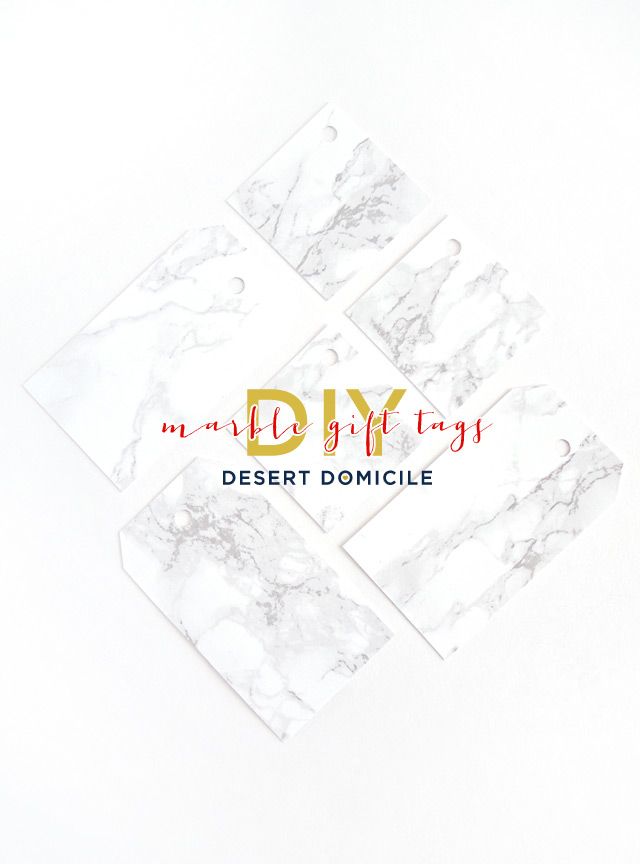 Next week I'll be sharing a few last minute DIY ideas + our holiday house tour! :)
---
I'm linking to
NewlyWoodwards' Dare to DIY party
!