A bow, a wine glass, and some tape walk into a bar...
I have the easiest DIY to share with you today! When it comes to the holidays, I'll put a bow on just about anything. Wine glasses are no exception.
I picked up a set of
gold rimmed wine glasses
from the Dollar Tree. The bow and tape also came from the Dollar Tree but I already had them on hand.
You'll want to buy the bows that have the little pipe cleaner arms on the back. Mine were a set of 8 that were attached to a piece of cardboard.
Twist the pipe cleaner arms around the back of the wine glasses stem. Tuck the ends underneath the back side of the bow: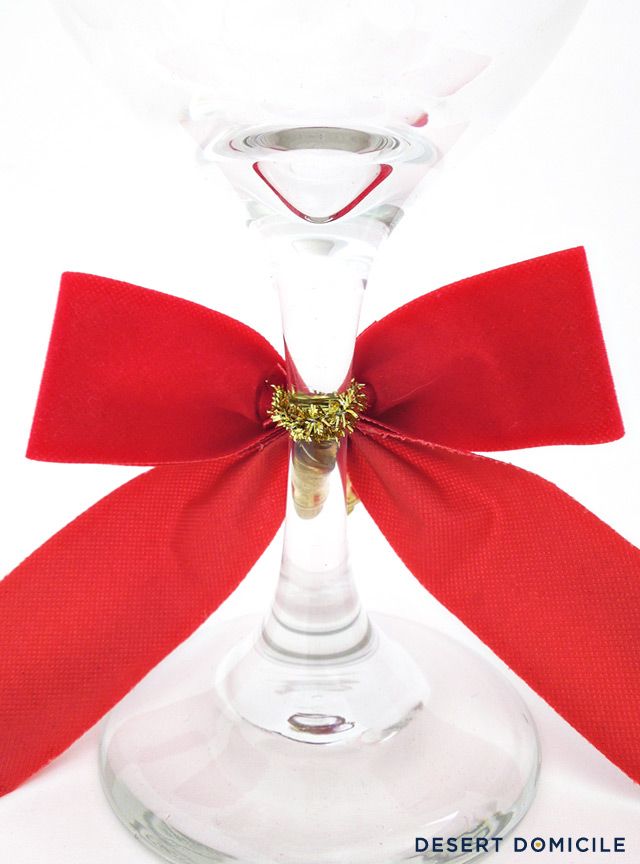 Push the bow up higher on the stem so it sits beneath the wine glasses bowl. Tape the pipe cleaner arms in place so the bow won't fall down:
Roll a piece of tape onto itself making a double-sided piece. Cut the piece in half and add one half to each of the bow's tail tips: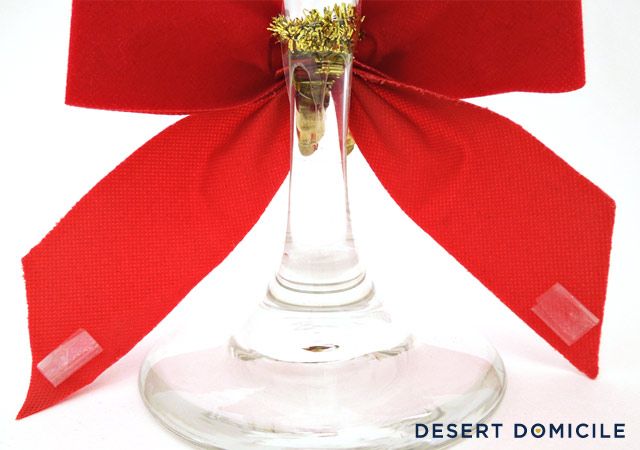 Curve the bow's tail tip to your liking. Tape the bow's tail tip to the top of the wine glasses foot.
Repeat for the other side:
If you're planning on gifting a set of wine glasses this year, adding some bows to their stems before wrapping them would be a nice touch :)
I placed our wine glasses on
our holiday bar cart
:
These wine glasses are one of the many Christmas crafts I'll be sharing this week!
I've teamed up with Gina from
The Shabby Creek Cottage
, Jenna from
Rain on a Tin Roof
, Jen from
My Fabuless Life
, and Kelly from
Live Laugh Rowe
to bring you 25 holiday ideas!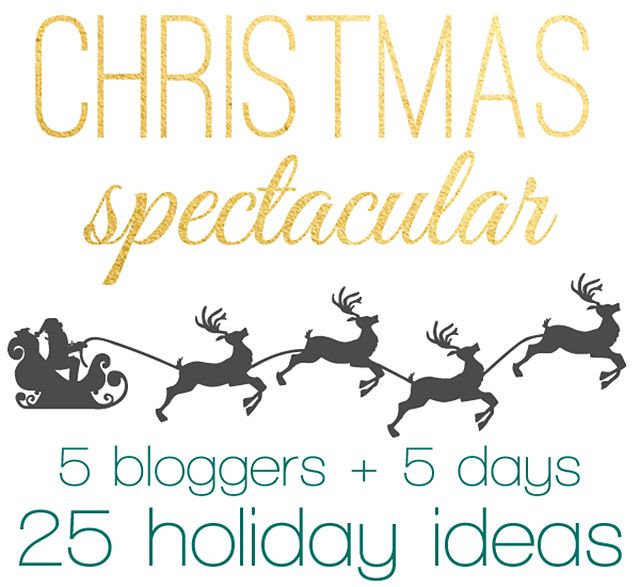 Stop by tomorrow to see my Home Alone inspired DIY project!