Thank you to Design Your Wall for providing us with their Marmi Grey marble contact paper to use for this project! All ideas and opinions are my own.
---
Remember the marble shelves on our
holiday bar cart
?
Well, they're not actually made of marble!
They originally started out as wood:
I updated them with my favorite
marble contact paper
!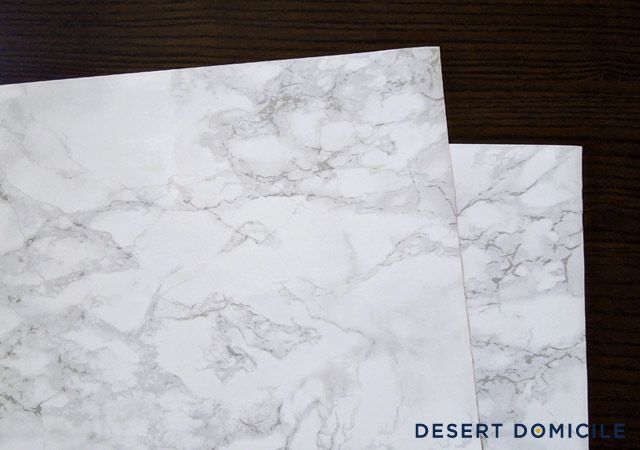 I cut two sheets of contact paper a little larger than the size of the shelves. I rolled the paper onto itself and peeled away the backing:
I flipped the contact paper over and gently rolled it onto the shelves, smoothing out any bubbles along the way: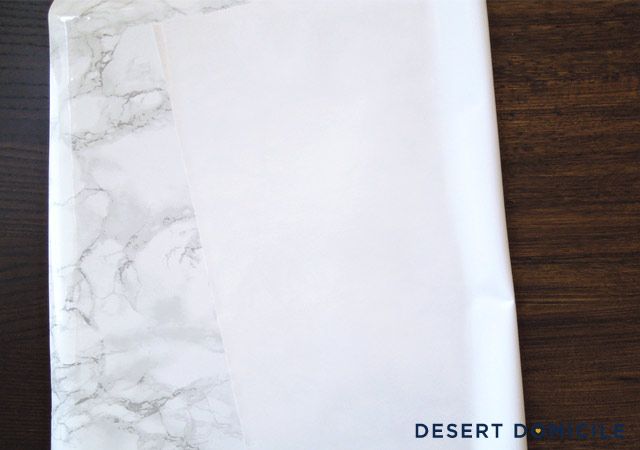 Here's how one shelf looked after the marble contact paper was stuck in place: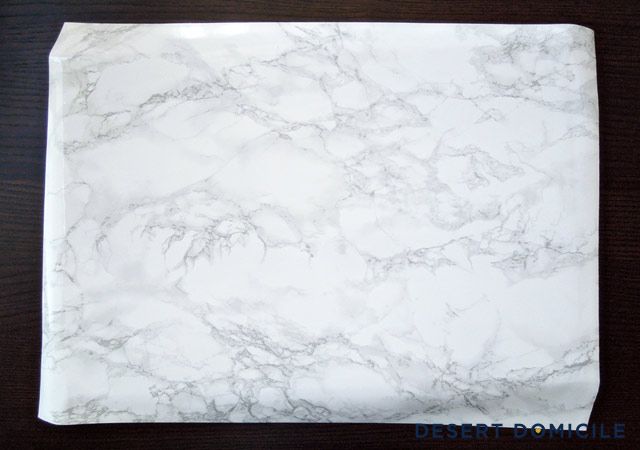 I creased the edges of the paper.....and quickly realized I did a horrible job at getting the paper lined up straight haha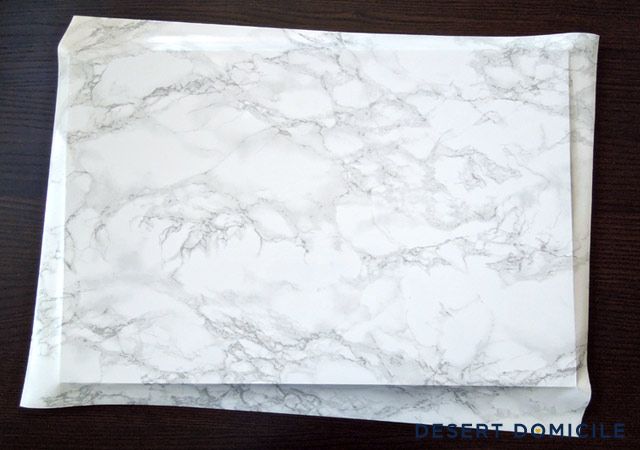 There were four corner brackets on the underside of the shelves. I creased the edge of the paper again and stuck it in place (seen on the right).
I cut the paper at the edge of the bracket and smoothed it down as best I could (it didn't want to stick to the rough edges). I cut away any excess and moved onto the next side.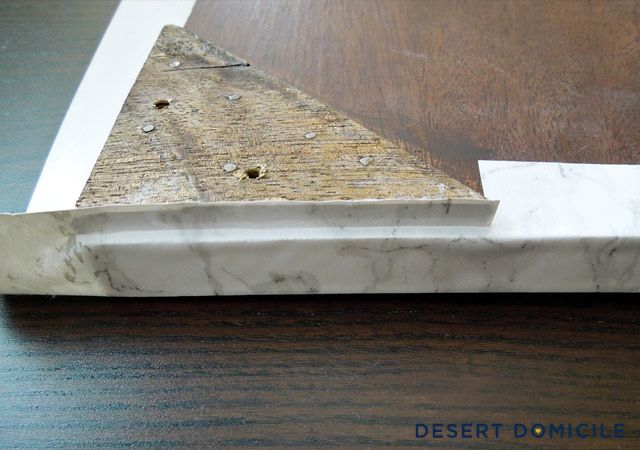 I folded the contact paper like a present at the corners. I used an x-acto knife to cut away the excess in the space where a metal piece goes to secure the shelf to the bar cart (the gap in the middle).
Here's what the underside of the shelf looked like when it was finished:
Here's what the top of the shelf looked like when it was finished: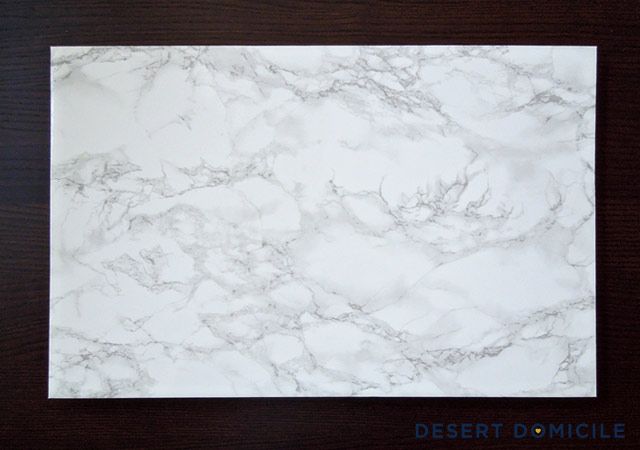 I gently placed the shelf back in our bar cart and screwed it in place from underneath.
One shelf down, one to go!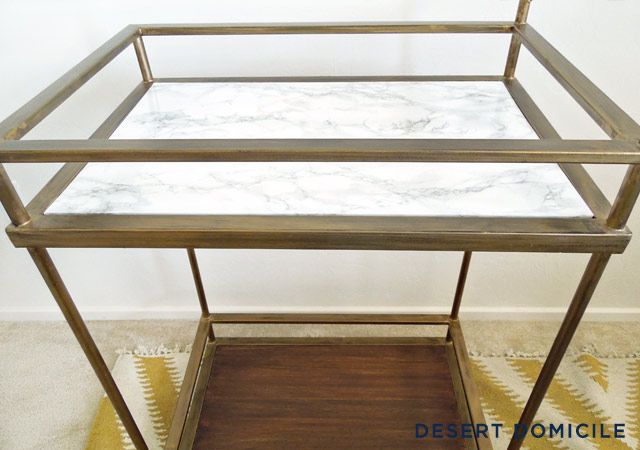 I repeated the same steps for the second, bottom shelf:
The
marble contact paper
is really convincing and looks great against the warm brass of the bar cart's frame!
Just for fun, here's a before and after comparison of our bar cart:
Anddd here it is
all dressed up for the holidays
! :)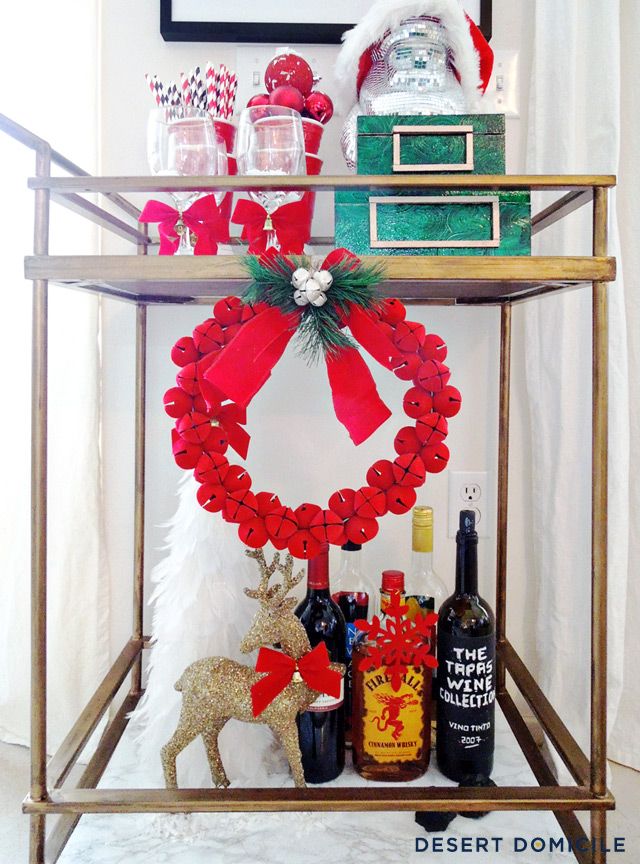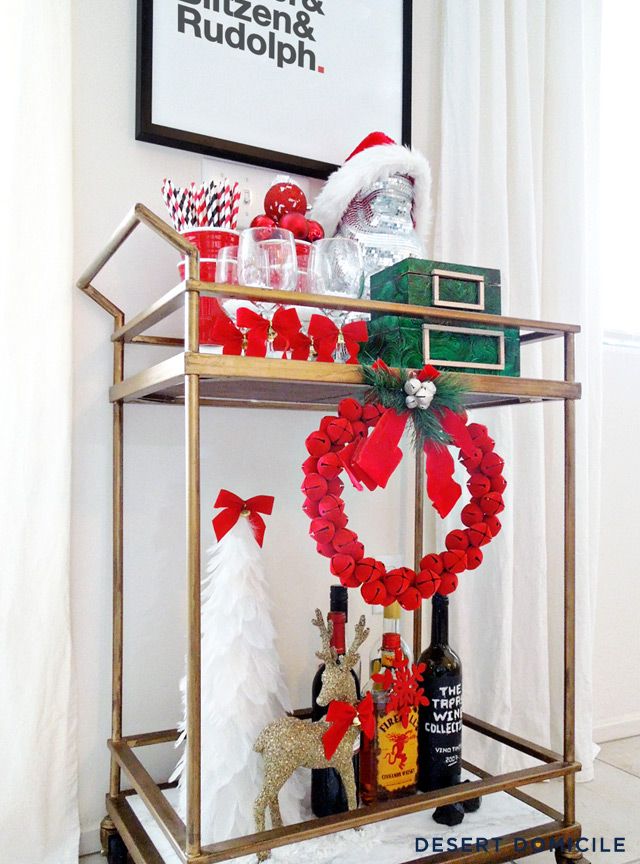 What would you use marble contact paper on?