9 Amazing Anthropologie Mirror Dupes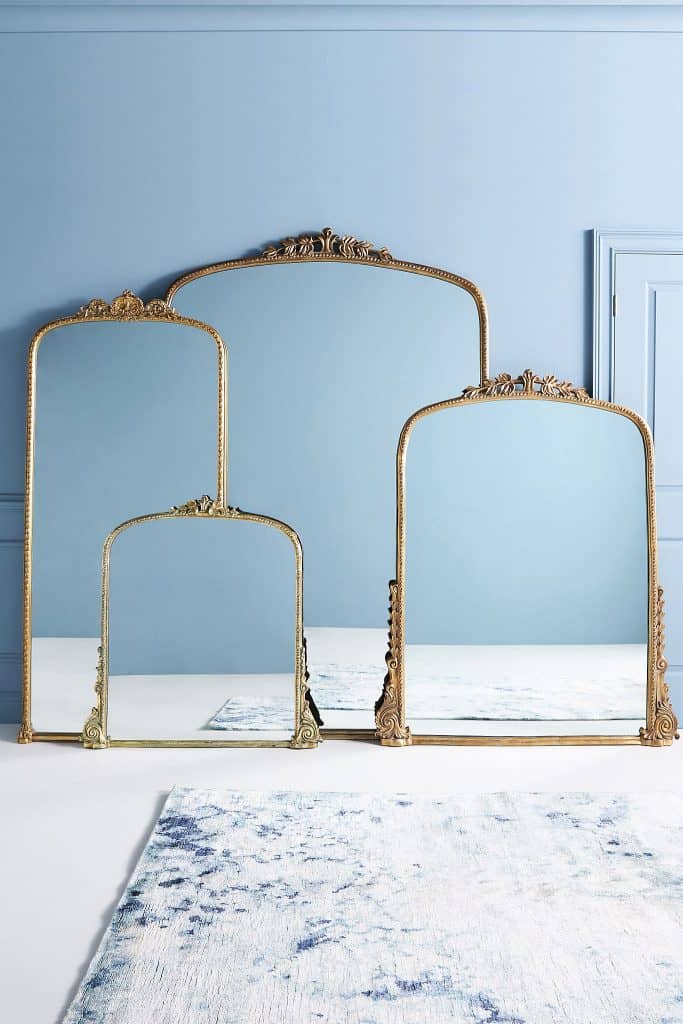 When you're thinking of redoing your bedroom, building a new walk-in closet, or just looking for a few simple upgrades for your dressing area, mirrors are one of the easiest and fastest change ups that add loads of value for little effort.
Finding the right mirror, however, is potentially a challenge. Unless you've been inspired by one like we have here at Desert Domicile. The original Anthropologie primrose mirror is absolutely gorgeous and made extremely well. But it's just not that affordable for a lot of us. So, let's take a look at some alternatives.
Anglo Arendahl Traditional Beveled Accent Mirror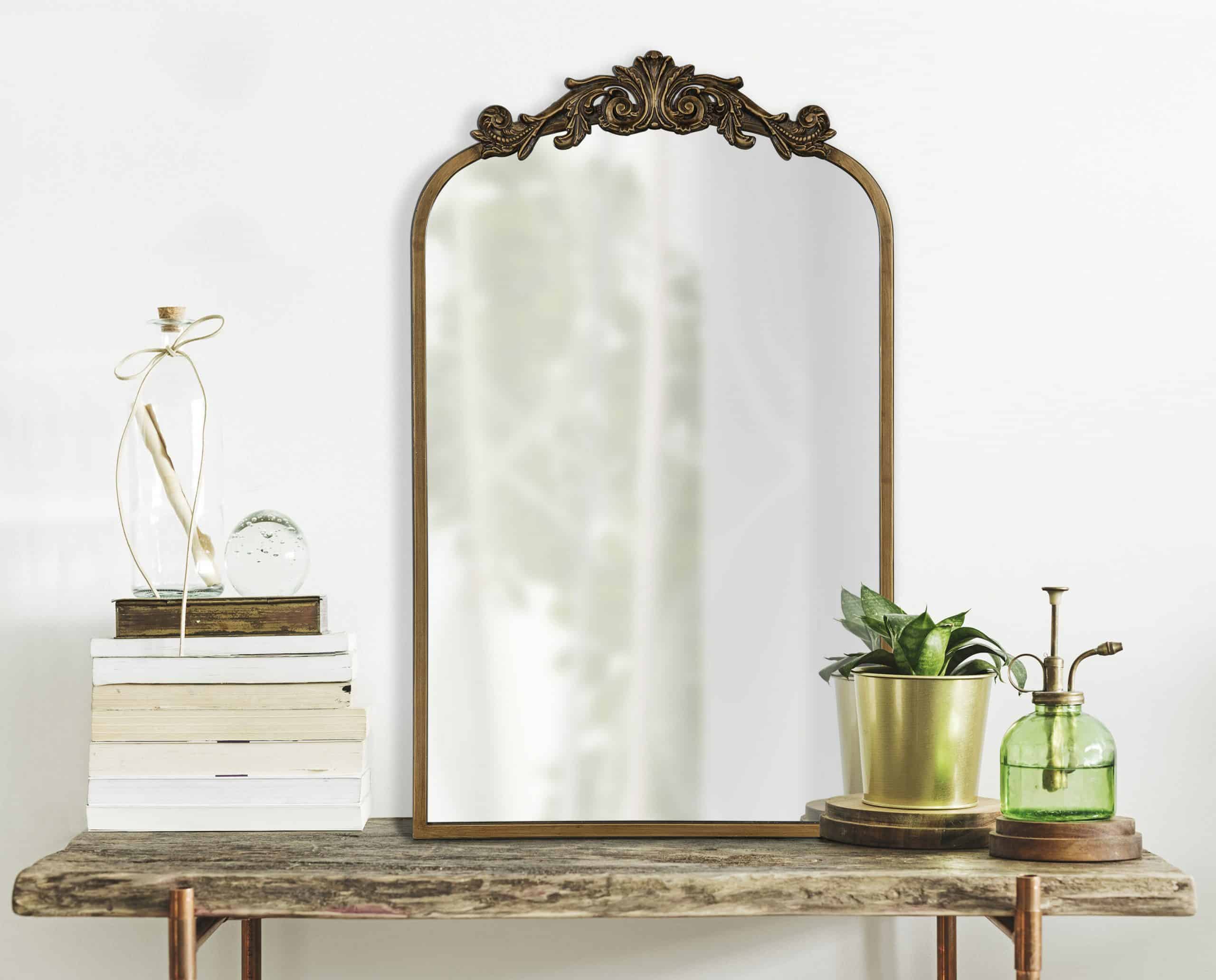 For a much more budget-friendly option than the Anthropologie mirror, you've got the Anglo Arendahl Traditional Beveled Accent Mirror to consider. It's not quite the Anthropologie primrose mirror, as it only has the accents on top, but it's pretty darn close and looks just as good.
This beautiful mirror works great as a wall mirror or stand mirror on a dresser or similar furniture and suits just about any decor style.
Kate & Laurel Medium Arch Gold Classic Mirror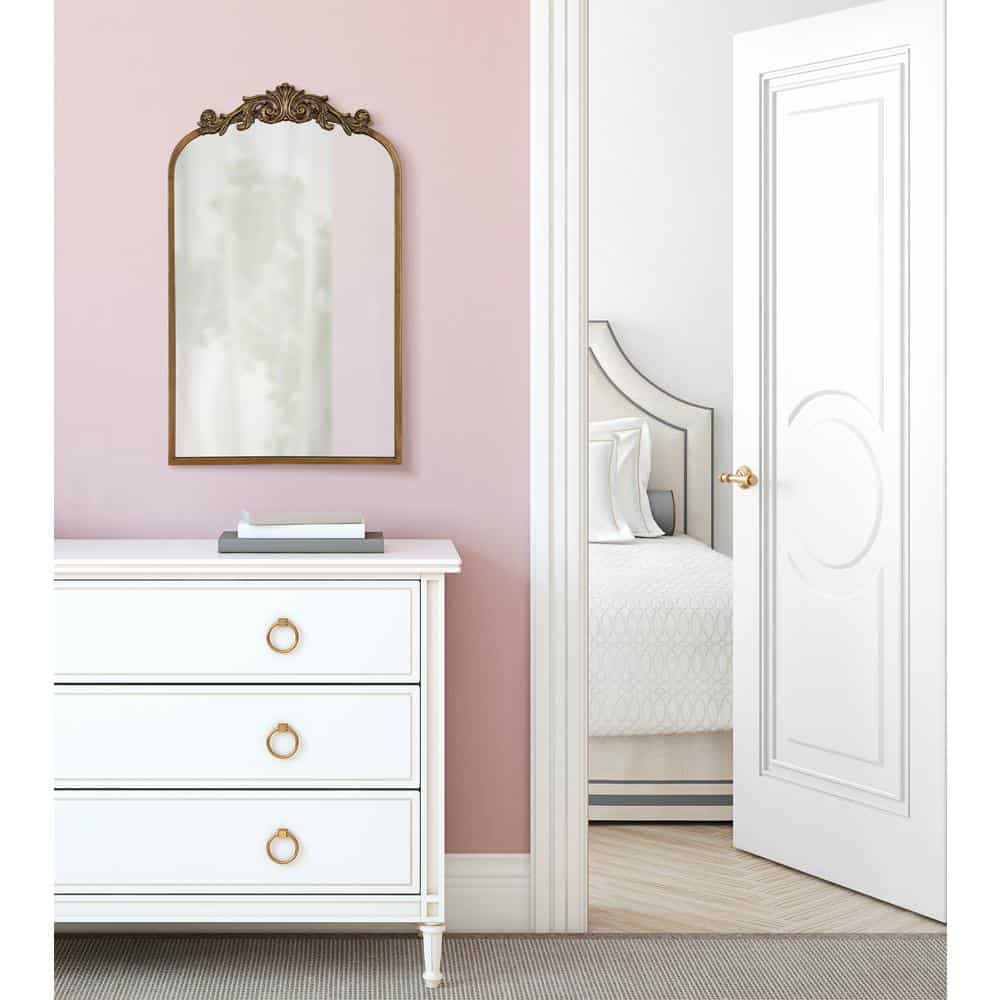 Very similar to the Anglo Arendahl mirror above, is the Medium Arch Gold Classic Mirror you can find at Home Depot. It actually knocks off another $20-$30, depending on sales, and looks virtually identical. It's equally beautiful, easy to mount, and affordable on virtually any budget.
Kelly Clarkson Accent Modern & Contemporary Accent Mirror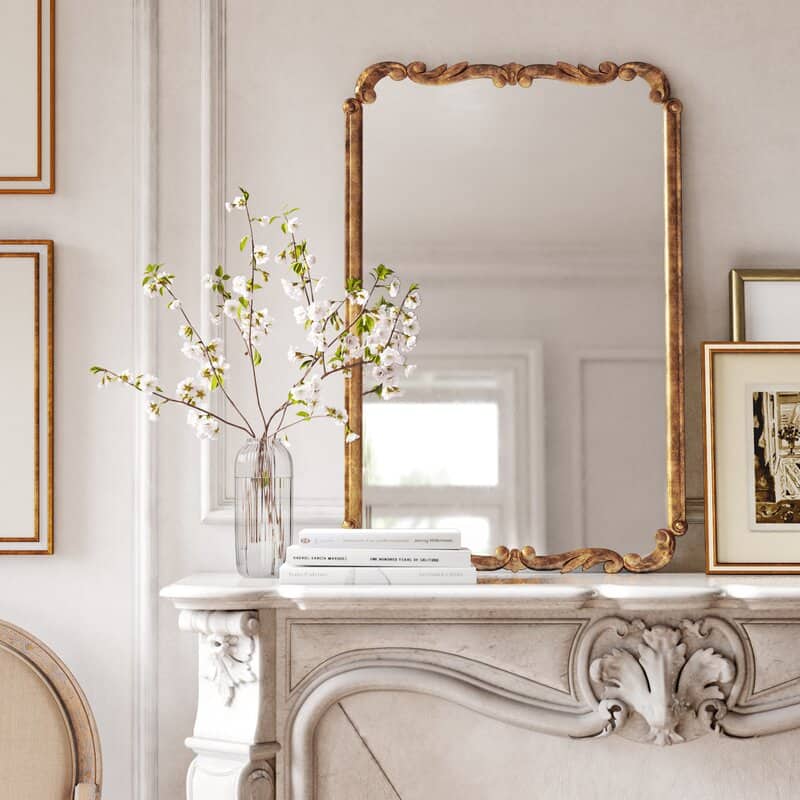 For an Anthropologie mirror dupe with a little more subtly, you should look into the Kelly Clarkson collection offering. The frame is made of wood and resin with a golden finish.
The beautiful mirror is just as beautiful as the more ornate options, but this smooth-flowing mirror is a little chunkier while being a little lower-key. It's perfect for a teen girl's bedroom, that modern-vintage style walk-in, or atop the mantel in a classy, modern living room.
Hofstetter Napoleon Accent Mirror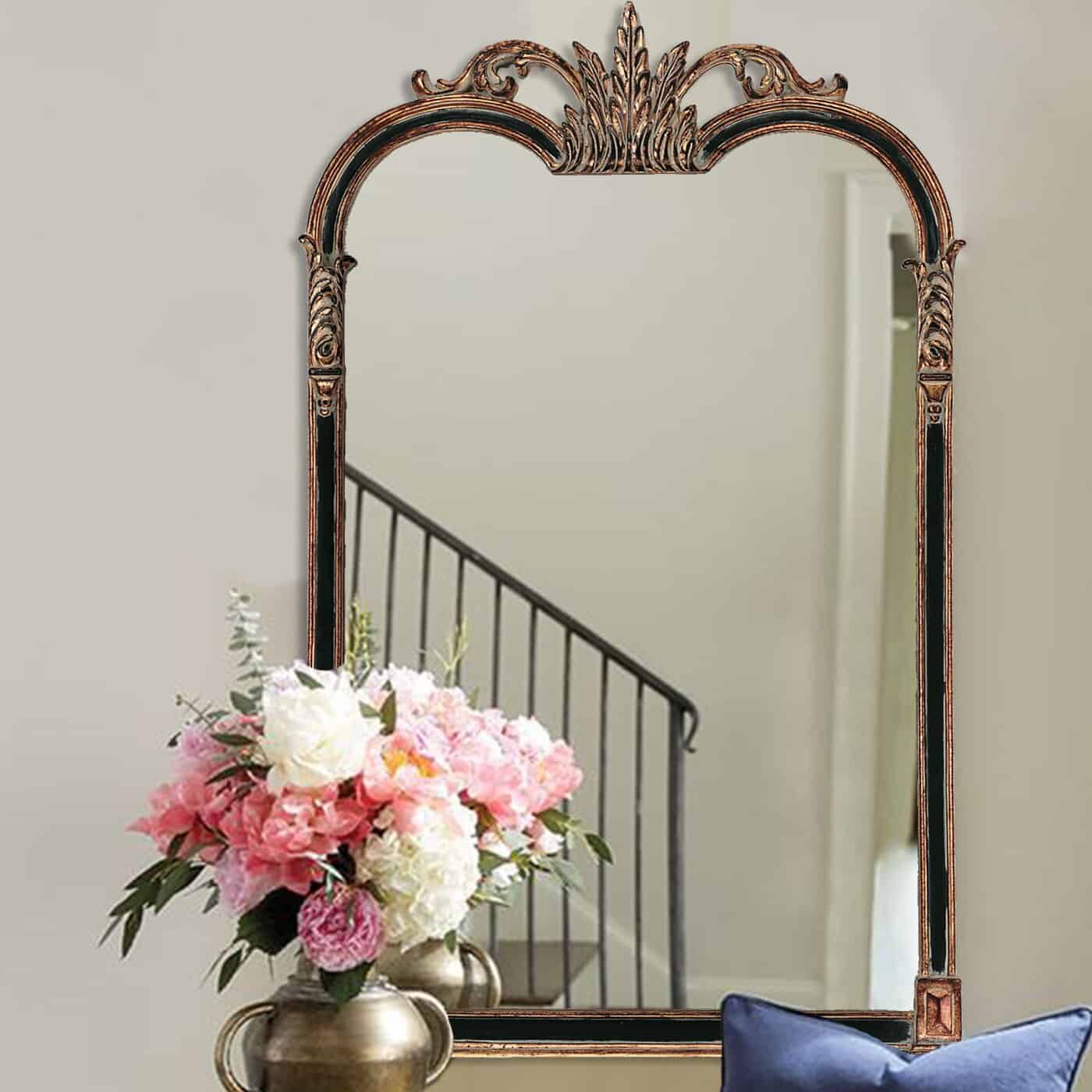 This mirror dupe has a countryside touch to it, featuring wheat-like elements in the curves and accent points. The mirror is perfect for larger rooms or mid-sized to smaller rooms you want to help appear bigger, thanks to its size.
The mirror is about halfway between sizes of the smallest and next to smallest Anthropologie primrose mirror and less expensive than the smallest. Apart from being a bit bigger, it also just feels bigger, thanks to the shape and ornamental height.
Tulca Mirror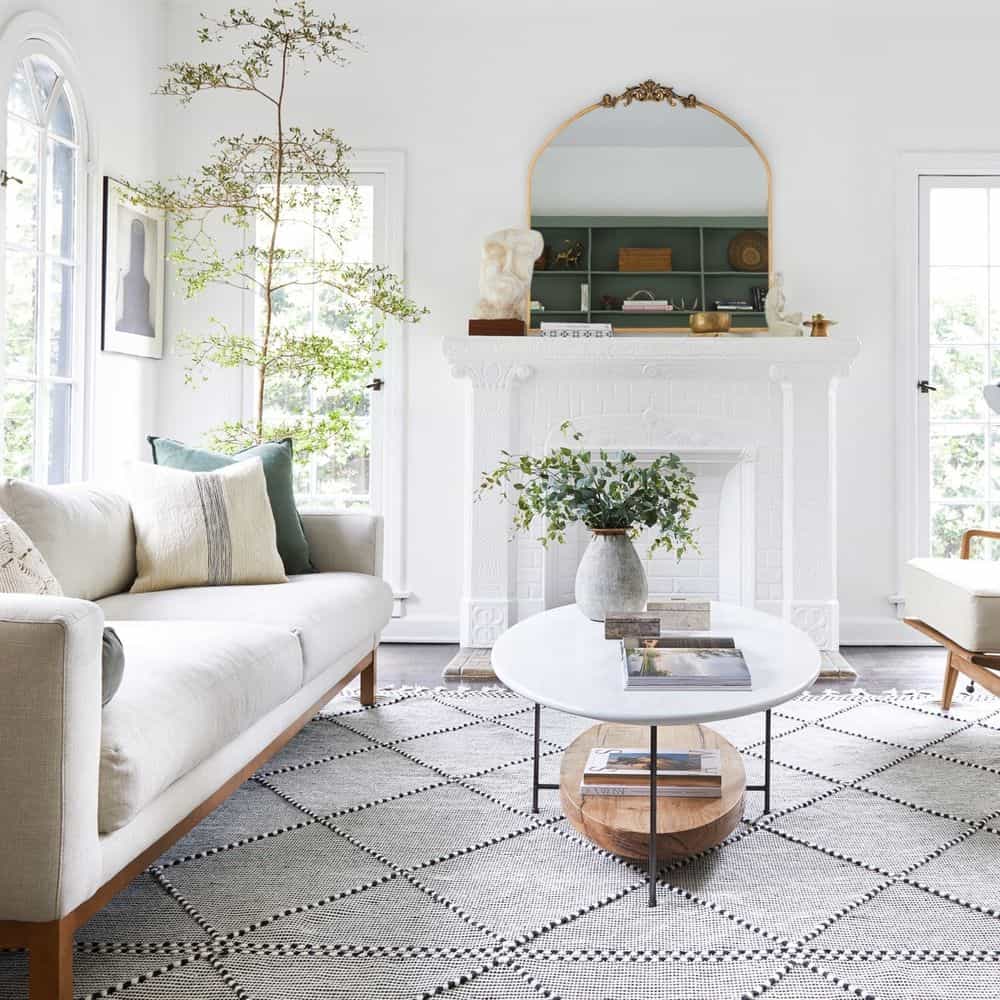 Another stunning option that's a bit easier on the pocketbooks is the Tulca Mirror, found at Lulu and Georgia. The large wall mirror has beautiful scroll detail accents at the top of the arc, a lovely gold finish and happens to be lightweight, despite being made with a metal frame.
Amelie Wall Mirror in Gold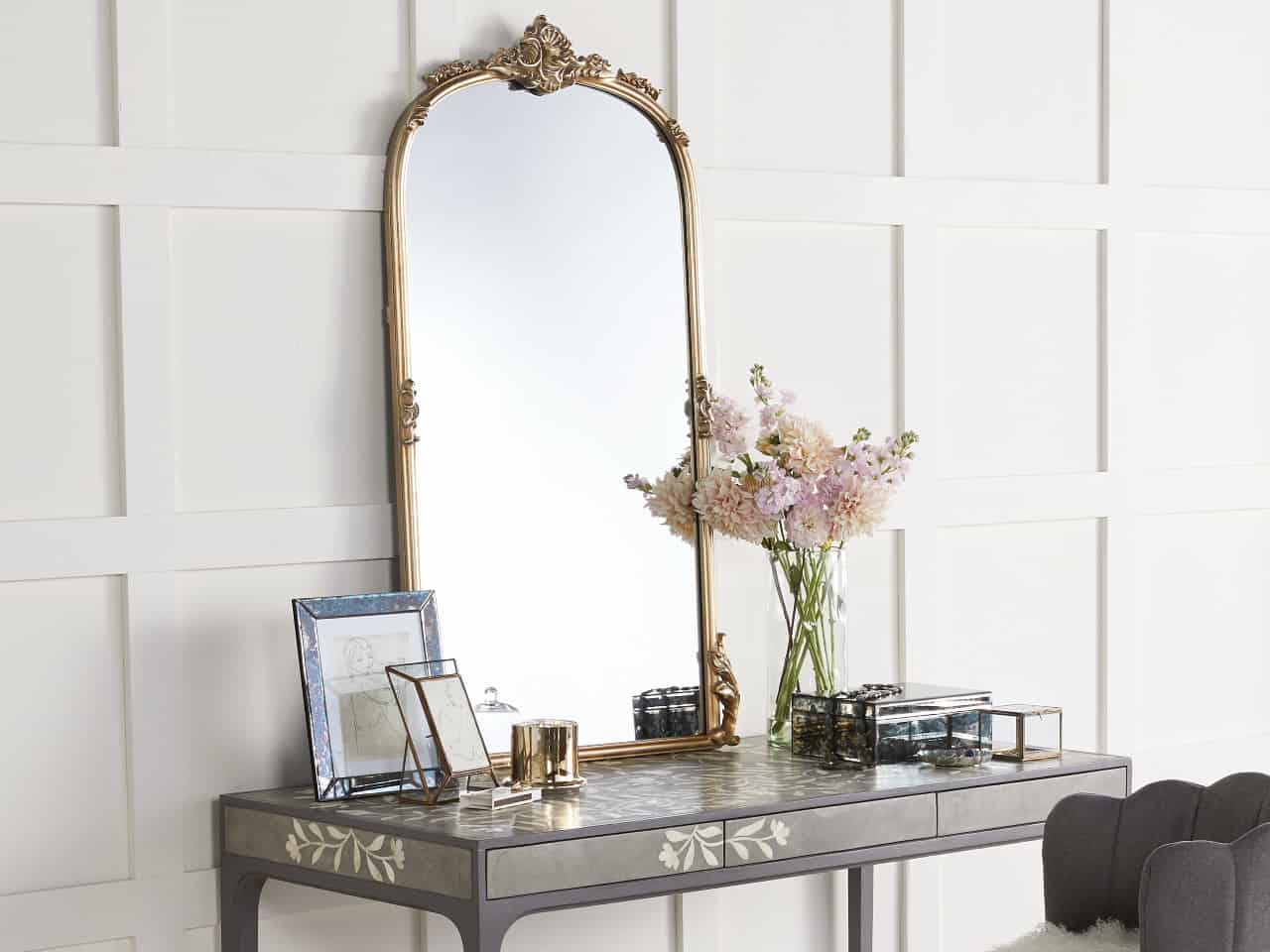 Perpetuating the traditional French design you love in the Anthropologie mirror is easily done with this tweak. The price is about the same as the smallest Anthropologie gold mirror but the dimensions are much different.
The Amelie Mirror is crafted from resin, iron, and, of course, mirror glass, finished with metal. The size and shape make it perfect for mantels, dressers, vanities, or, depending on the space, even leaning against the wall of your bedroom.
Amelie Round Mirror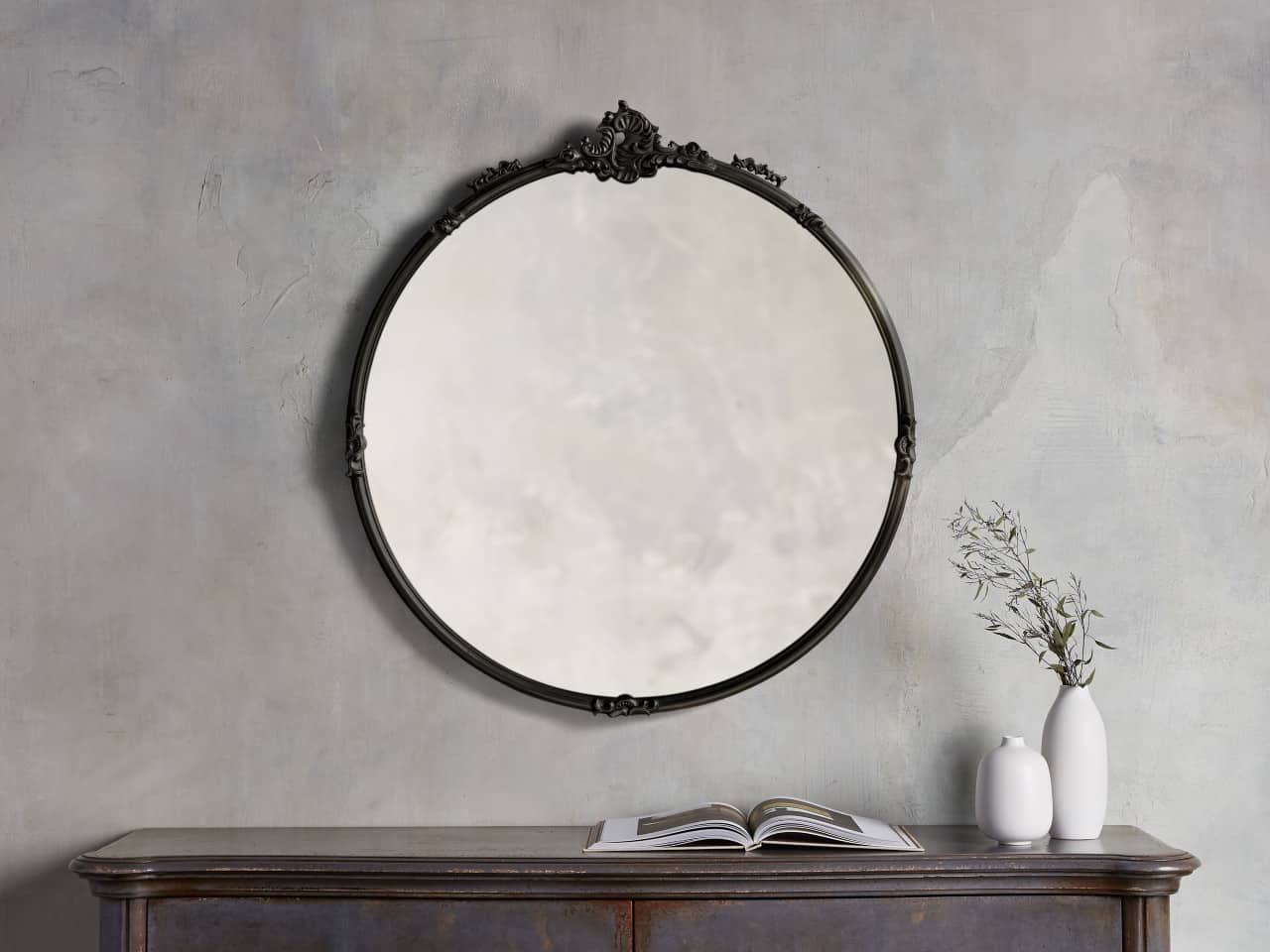 Or, if you love the concept of the Anthropologie mirror but wish you could find it in a round shape, you're in luck. The Amelie mirror comes in round as well. You can choose the mirror frame in black or gold.
Westbury Floor Mirror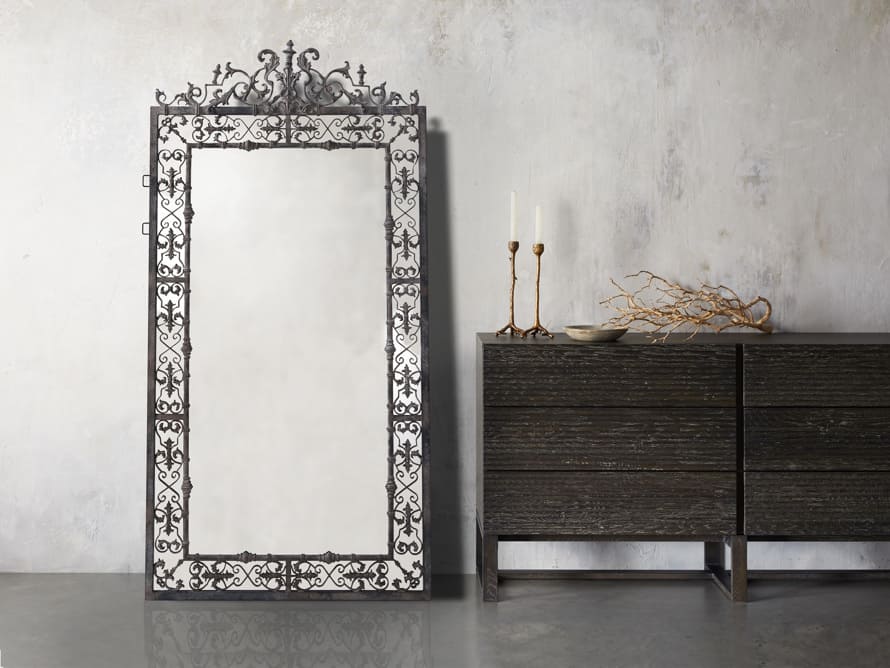 Finally, if you're not as concerned about budget for the size of a long floor mirror but want something perhaps a little more expansive in detail than the Anthropologie floor mirror, you're in luck. The Westbury Floor Mirror is actually less expensive than the Anthropologie mirror in a similar size and has that more in-depth detail. It's absolutely beautiful and stunningly elegant. You really can't go wrong.
If you love this style but want something smaller, the Westbury does also come in a wall mirror.
You Can Have That Beautiful Mirror at an Affordable Price
While we love Anthropologie, we don't all have the budget for their prices. These dupes are seriously fantastic options to choose from instead for a similar look. And who knows? You might even find one you like even better than the Anthropologie primrose.
The options come in many colors, sizes, and even shapes, so you won't run out of options for whatever space you're looking to deck out in the gleaming silver glass.