30 DIY Bookmark Ideas To Liven Up Your Reading
If you refuse to fold over the corner of a precious book page, you probably love a good bookmark. Who can blame you? A bookmark makes sure you don't lose your spot in a story and keeps your book in pristine condition.
You can definitely use scrap paper to hold your spot, or you can craft up a bookmark of your own. A DIY bookmark has a little more appeal though, doesn't it?
Crate Paper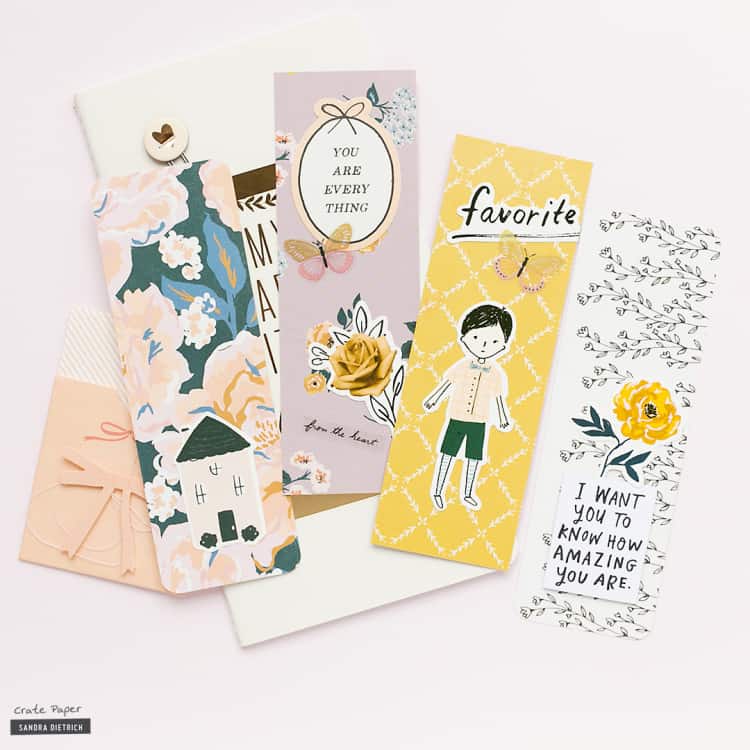 Head over to your craft store, grab some crate paper, and get to creating!
You can make a bookmark that looks like anything you can dream up using some crate paper that you pick out.
DIY Bookmarks by The Crate Paper Blog
Custom & Colorful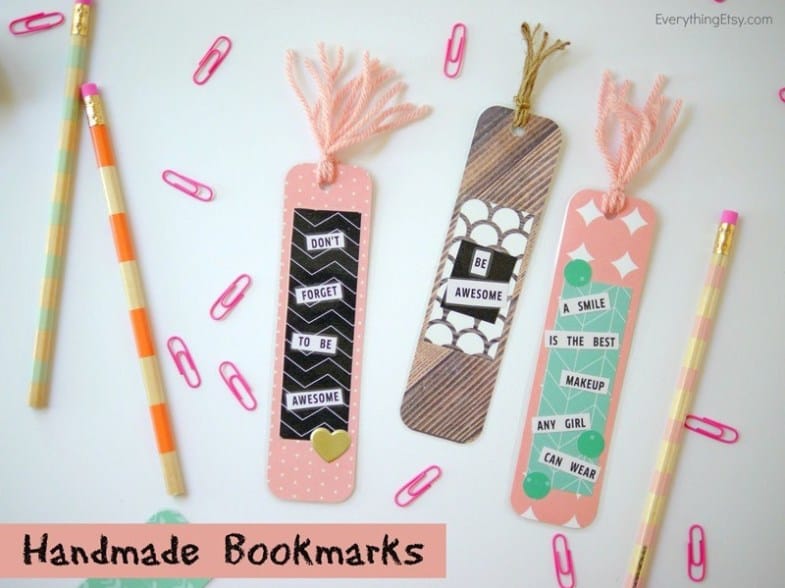 Adding some fringe to the top of a bookmark adds a little fun to it, too.
This blogger created some custom bookmarks with some fun fringe at the top that make it really easy to find where you left off in your book.
DIY Handmade Bookmarks by Tater Tots and Jello
Decorative Designs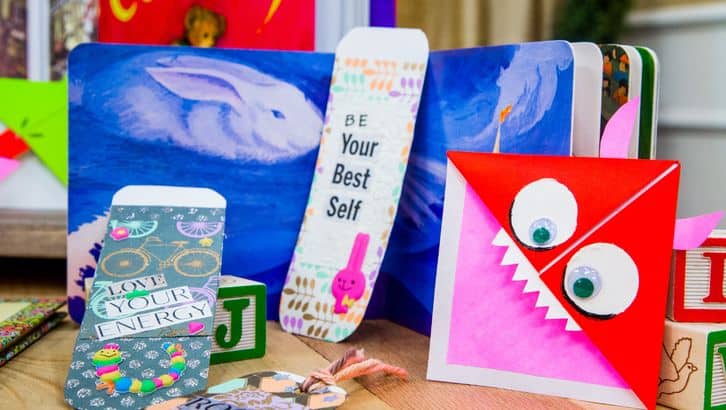 The Hallmark Channel has all kinds of fun ideas for bookmark options.
You can make one of these for yourself, for a friend, or with your kiddo!
How To – DIY Bookmarks by Hallmark Channel
Monogrammed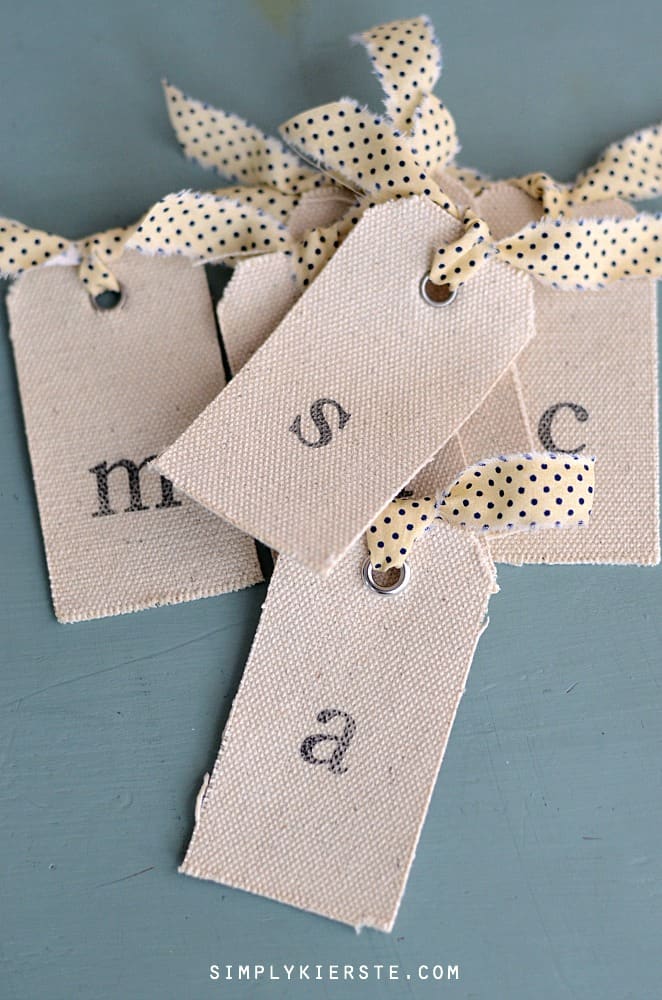 These bookmarks are simple but classy. They're not overdone but still have a touch of personality thanks to the monogram on them.
You can follow this blogger's tutorial to recreate the look, or use it as inspo for a similar style.
Cute & Easy DIY Bookmarks by Old Salt Farm
Cute Kids Bookmark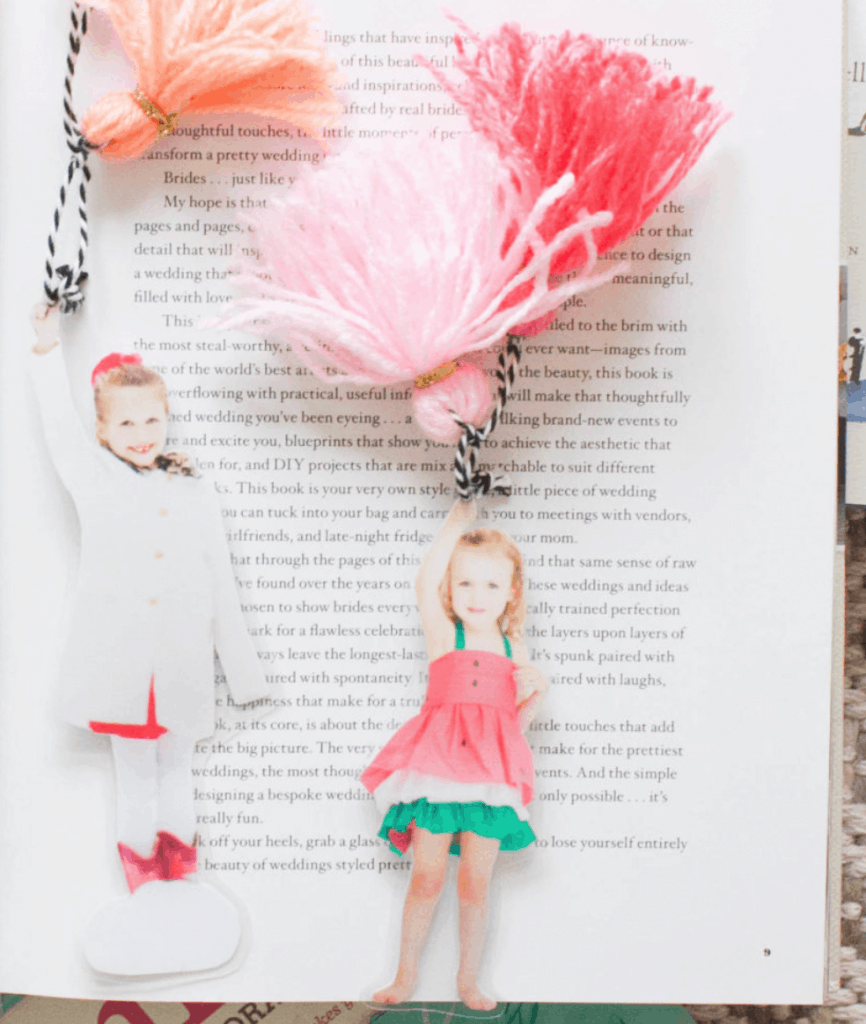 What's better than having a bookmark? Having a bookmark that features your kid!
Just snap a picture of your kid looking like they're holding up a sign, add some yarn for a tassel, and you have yourself a very cute bookmark.
DIY Photo Bookmarks by Style Me Pretty
Chunky Tassels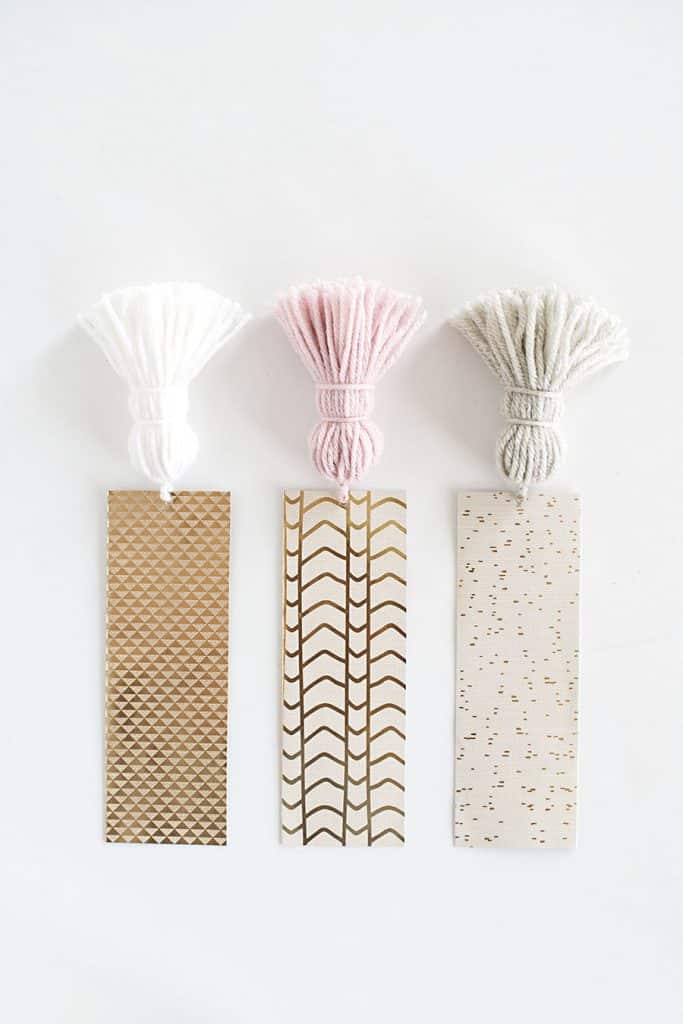 No one says your bookmark has to have a tassel, but if you're going to add one, you might as well go big, right?
This tutorial teaches you how to make a giant tassel from scratch to give your book an extra fun look.
DIY Chunky Tassel Bookmark by HomeyOhMy
Confetti Bookmarks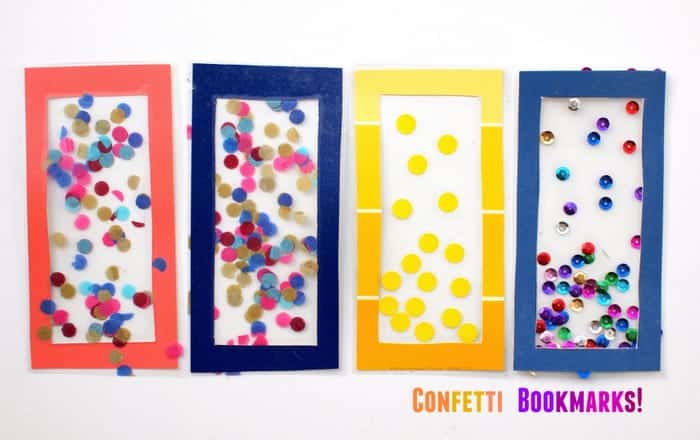 This is a great DIY project to do with your kids!
It's super simple, colorful, and there's confetti! What more could a little one want?
DIY Bookmarks for Kids with Colorful Confetti by DIY Candy
Magazine Cutouts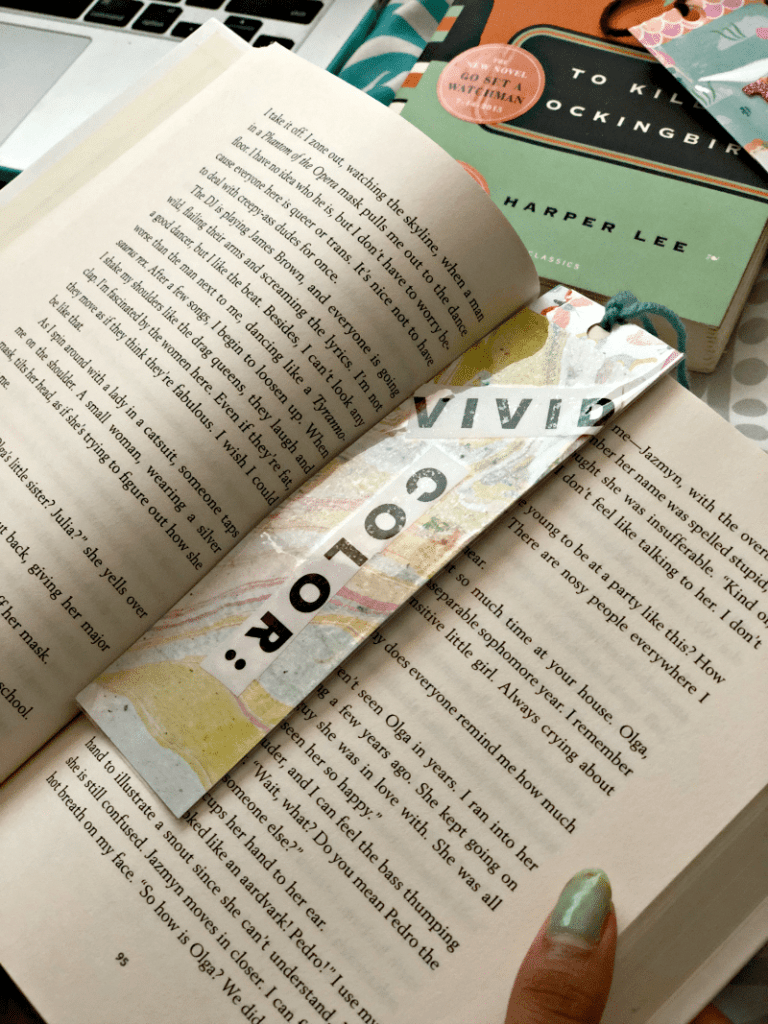 This blogger created custom bookmarks using magazine pages.
Find a word you love in a headline and layer it on top of some craft paper to create a unique, personal bookmark.
DIY Bookmarks for Back to School by The Cubicle Chick
Cute Corner Bookmark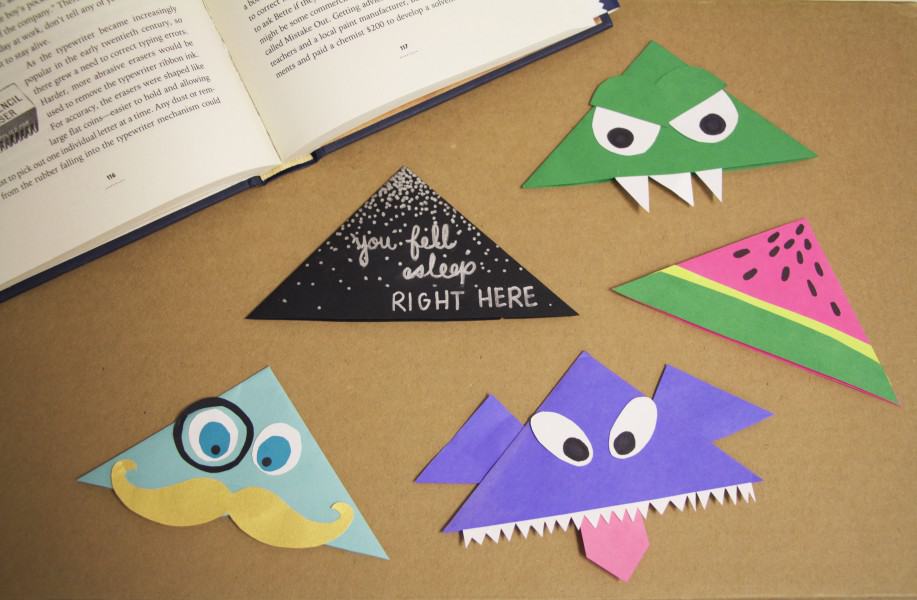 If you like the idea of dog-earing but don't want to commit, this little corner bookmark is a perfect middle ground.
This blogger teaches you how to make a variety of different corner bookmarks that look like fruit, monsters, or whatever else you can dream up.
DIY Bookmarks: Summer Craft by Jam Paper
Cricut Cutouts
If you have a Cricut, you can recreate these cute bookmarks using the tutorial on this blog.
If you don't have one, no worries, you can use these as inspo for a similar style that you make on your own.
DIY Bookmarks: Fun with Fruit by Hey, Let's Make Stuff
Hand-Drawn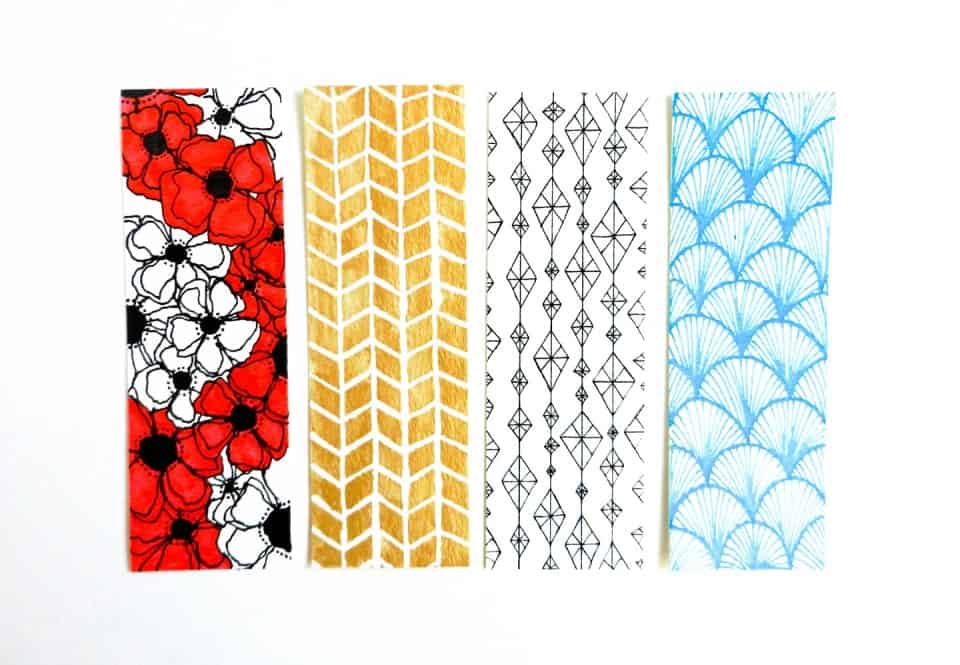 Even if you don't think you're an artist, you can make a hand-drawn bookmark that looks professional using this blogger's tutorial.
If nothing else, it's a good starting point to create a bookmark of your own with just a touch of her instructions.
DIY Bookmarks Tutorial and Printout by The Postmans Knock
Dressed Up Paperclips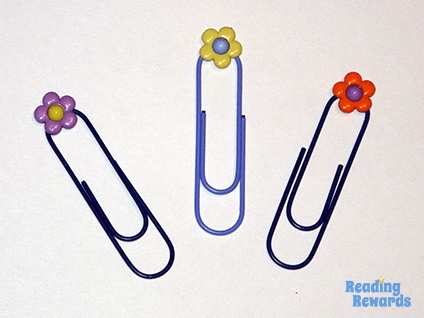 All you need for this are paperclips, a little charm, and some glue.
It's simple, does the job, and won't cost you too much to replace if you happen to misplace it.
DIY Bookmarks by Reading Rewards
Fun & Bright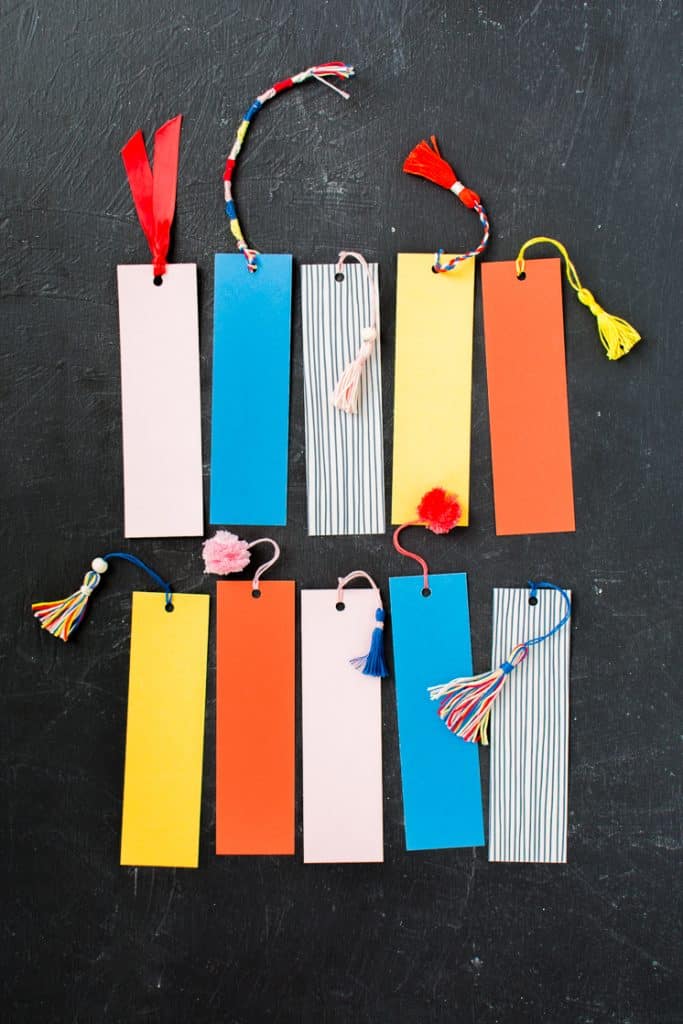 Your bookmark doesn't need to be covered in complicated designs to be pretty, a good blend of colors will do the trick just as well.
Think of some complimenting colors, and create a basic but beautiful bookmark using this tutorial.
DIY Bookmark Tassels by The House That Lars Built
Made From Felt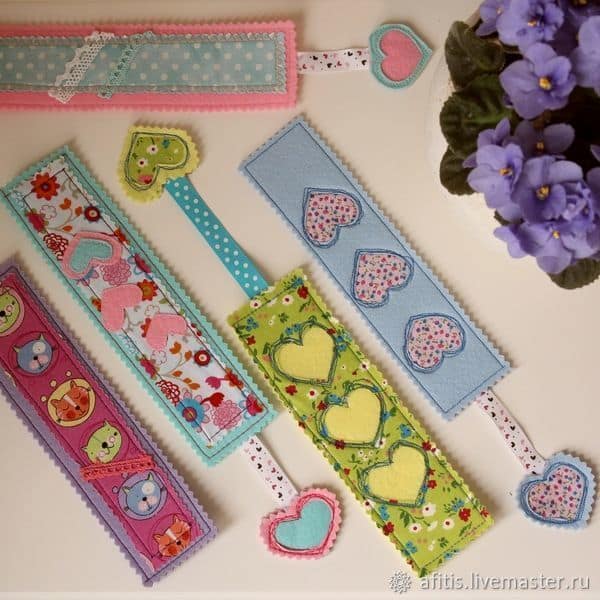 If you or your kids love to craft with felt, these bookmarks are for you!
You can make yours to look like this blogger's or you can use her style as a starting point for you to create your own.
DIY Bookmarks from Felt by Livemaster Magazine
Hand Lettered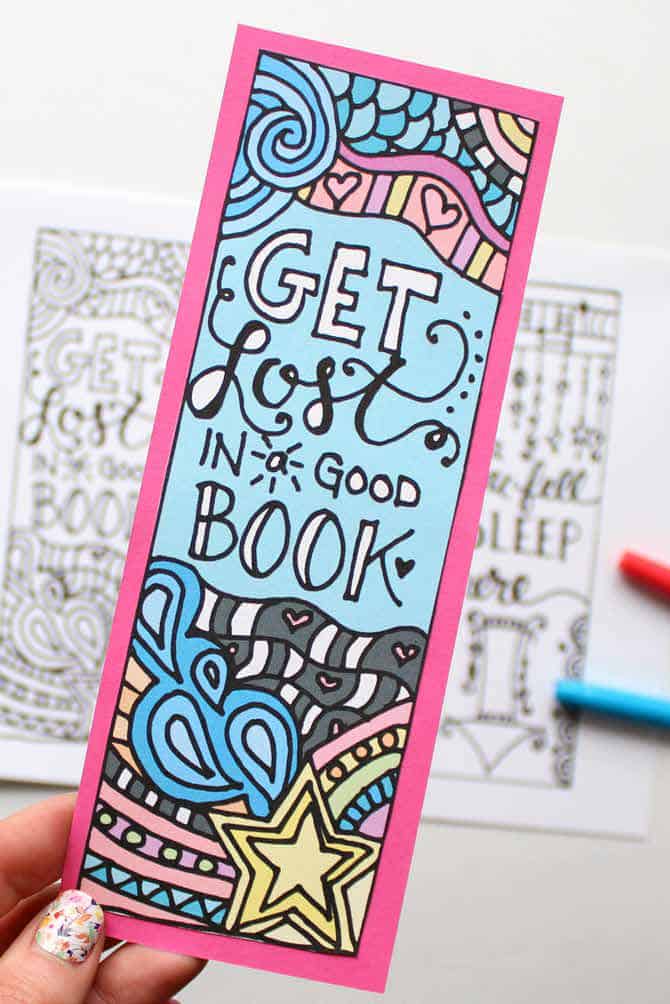 Anyone who loves hand-lettering, or at least wants to give it a try, can make a gorgeous custom bookmark.
Think up your favorite phrase, write it out, color around it, and you've got yourself a gorgeous hand-made bookmark.
DIY Bookmarks: Hand Lettering For Kids by Quarto Knows
Confetti Shakers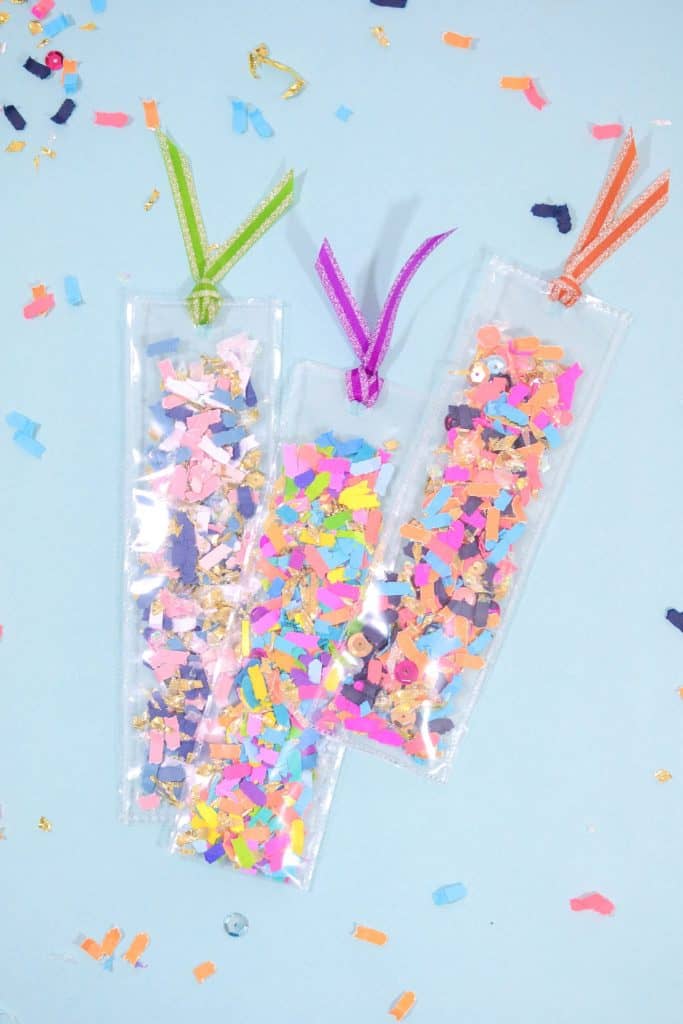 If you're a fan of sparkles, confetti, and color, consider this DIY bookmark.
This blog will teach you, step by step, how to create these little shakers that are full of charm and color.
DIY Confetti Shaker Bookmarks by The Confetti Bar
Woodland Creatures

Another way you can dress up a corner bookmark is by making it look like a really cute woodland animal.
This blogger not only gives you the tutorial to make these cuties, but also has a free printout for you to use!
DIY Woodland Animals Origami Bookmarks by It's Always Autumn
Magnetic Holiday Bookmarks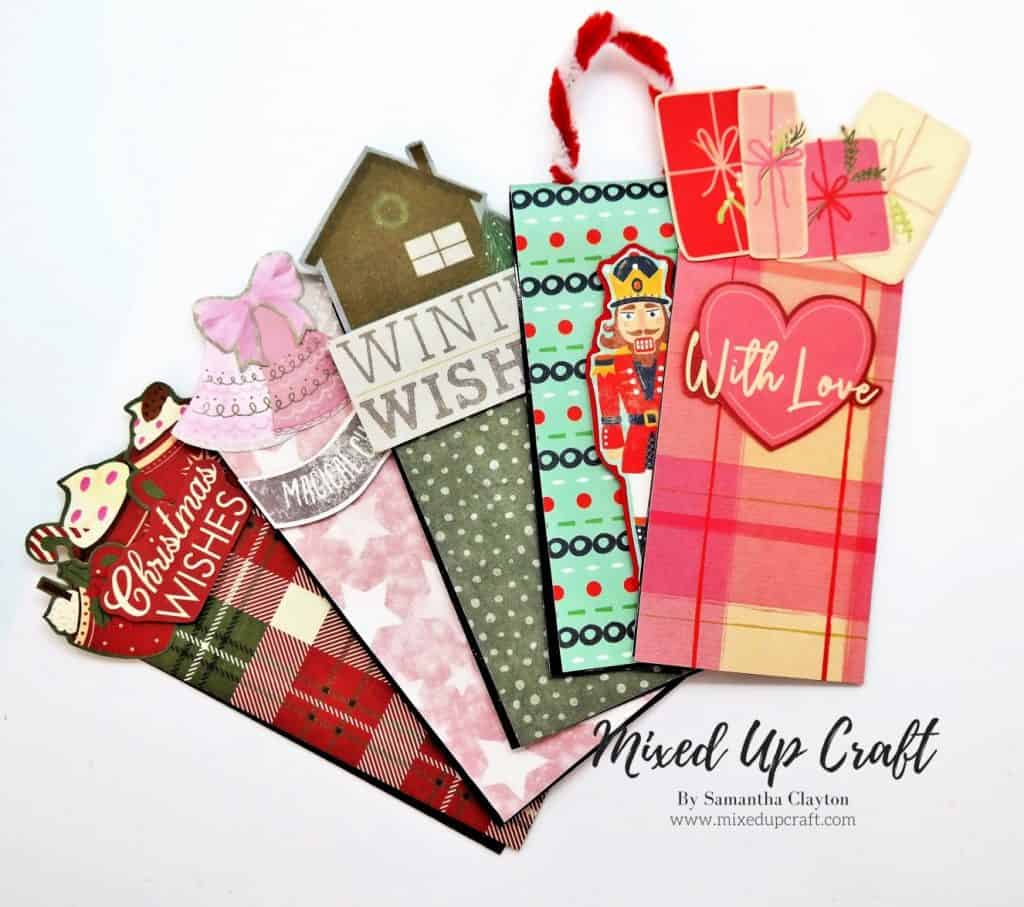 Just because this blogger created these magnetic bookmarks for the holidays, doesn't mean you have to!
Take the inspiration from this craft and make it your own!
DIY Magnetic Bookmarks by Mixed Up Craft
Glittery Holiday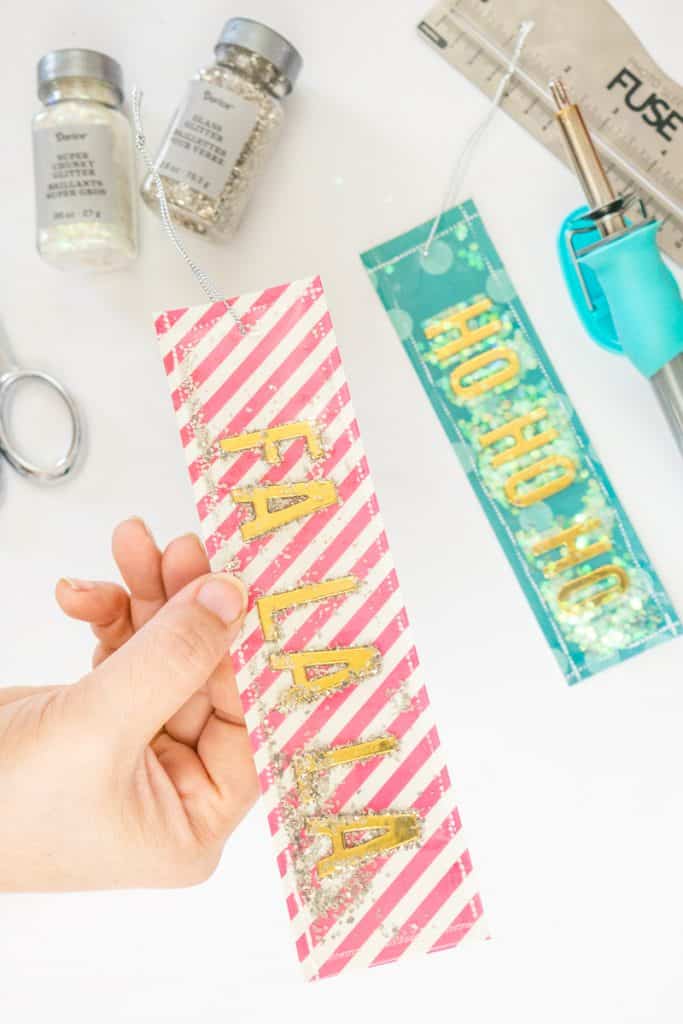 This is another example of a great bookmark that you can make all-year-round, even though this blogger made them for the holidays.
Thing up a fun phrase you love, add it to the bookmark, throw on some glitter, and you've got a personal, pretty way to remember where you left off in your book.
DIY Bookmarks Tutorial by Consumer Crafts
Pretty Gemstones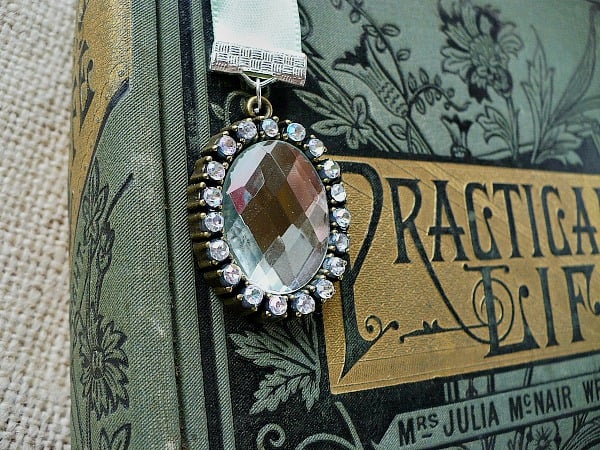 A good bookmark doesn't have to be overly fancy, it can be simple and straightforward as long as it does the job.
For this bookmark, all you need is some ribbon and faux jewels. It's simple, functional, and still has a little sparkle.
Pretty DIY Bookmarks by A Cultivated Nest
Stamped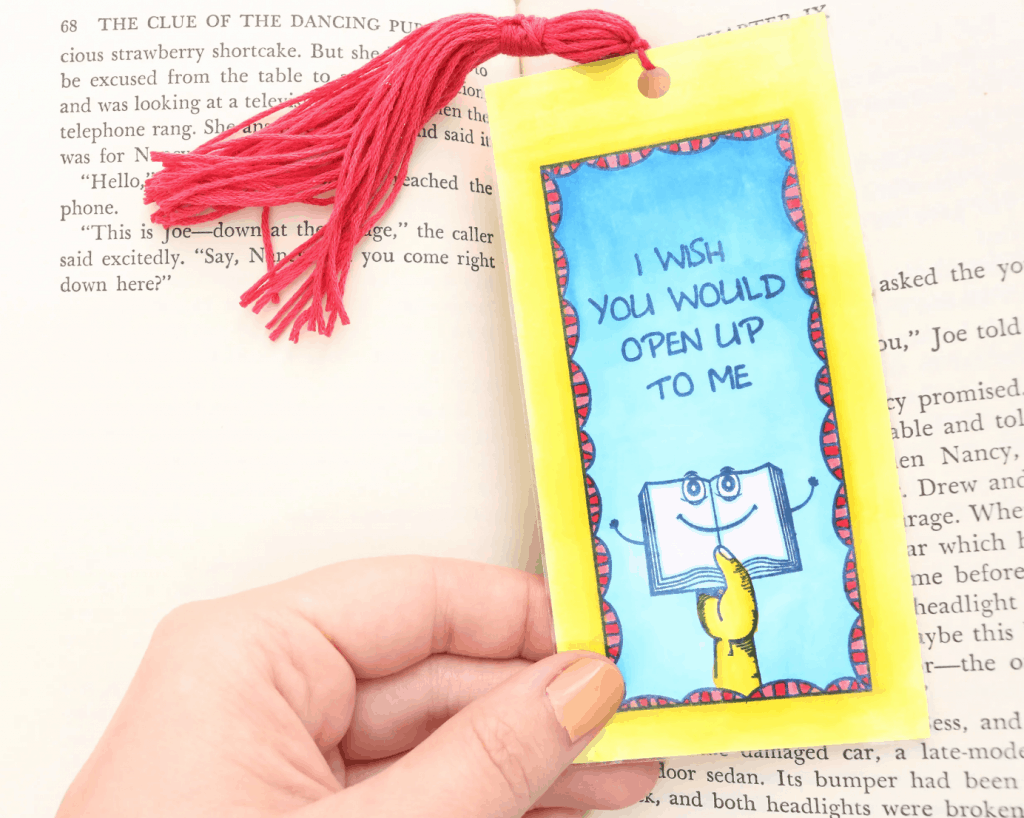 This is a great method to use with kids because it involves using rubber stamps!
Have your little one get their favorite stamp and then follow this blogger's tutorial to create a fun one-of-a-kind bookmark.
How to Make Stamped DIY Bookmarks by Rubber Stamps
Ribbon & Charms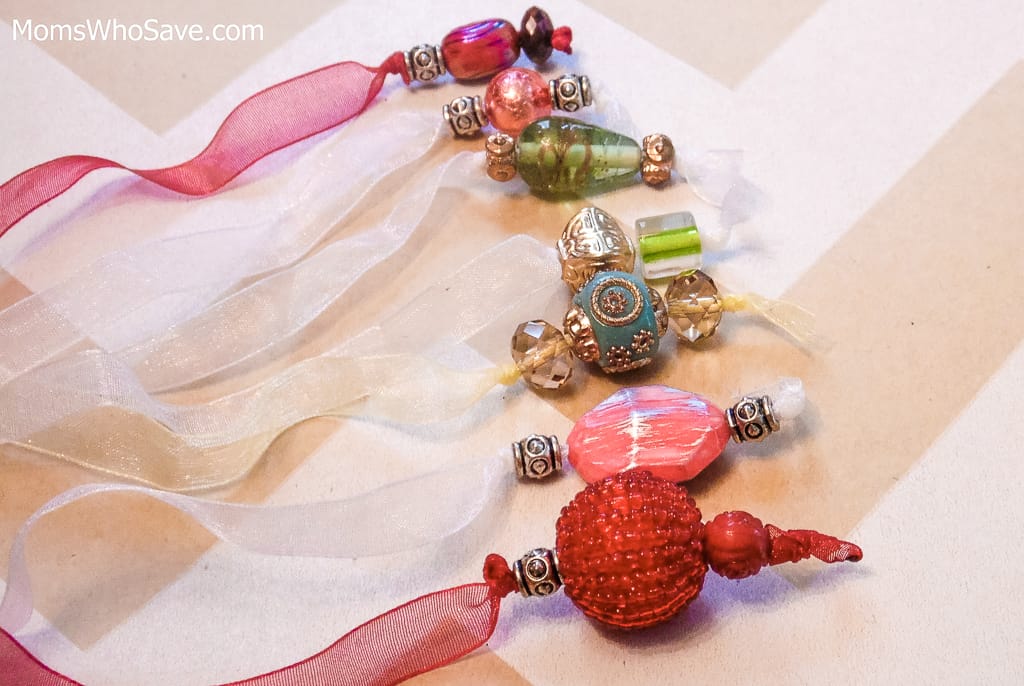 If you have some beads and ribbon laying around, or a craft store nearby, you have everything you need to make these pretty bookmarks.
There is so much room for customization with these, so really throw your personality into your creation!
Easy DIY Bead and Ribbon Bookmark by Moms Who Save
Love Notes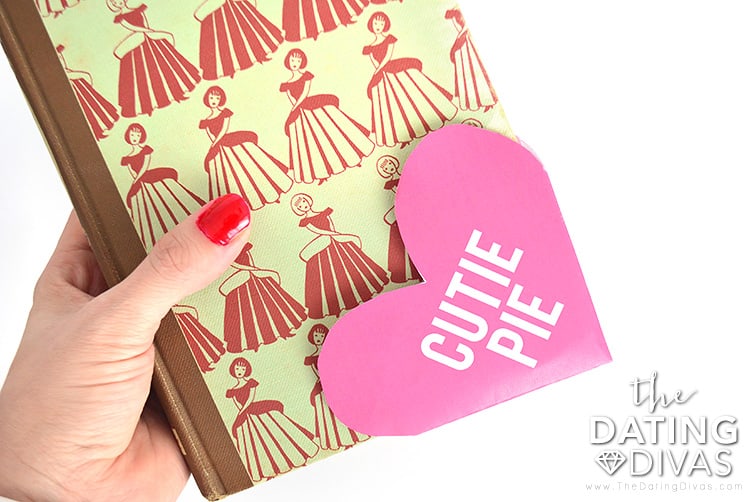 You know those cute little conversation hearts? You can make bookmarks that look like them!
These bloggers created these bookmarks for valentines day, but the idea can be used any time of the year – because hearts are always in style.
DIY Bookmarks for Valentine's Day by The Dating Divas
Cereal Box Bookmarks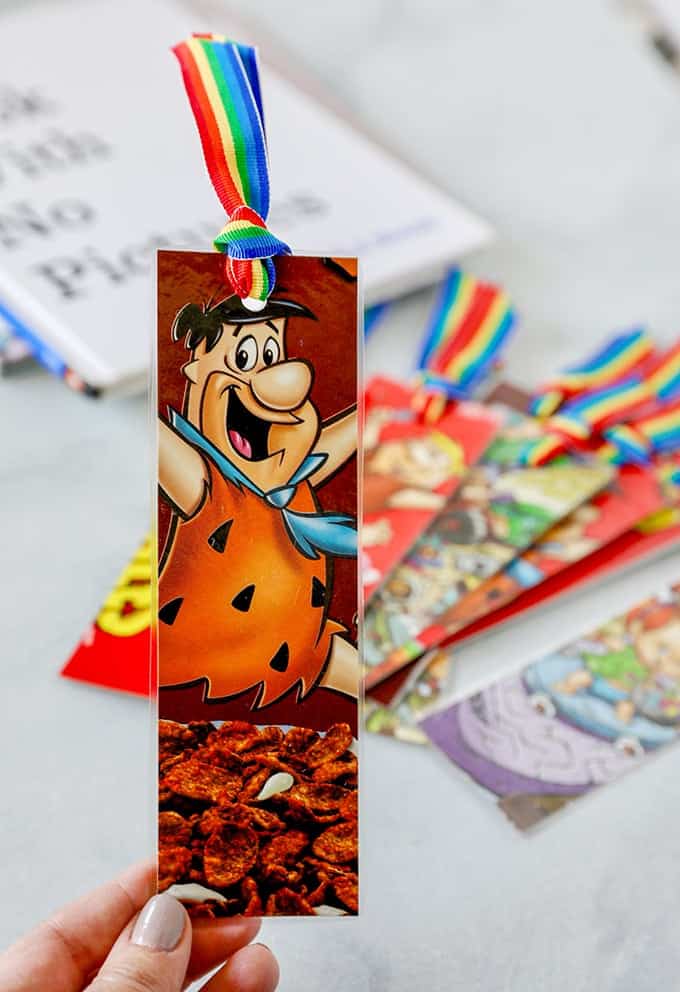 Have a favorite type of cereal? Make a bookmark out of it!
This blogger has all the steps you need to create a fun bookmark that features your favorite cereal characters.
DIY Bookmarks Cereal Box Craft by No. 2 Pencil
Faux Laminated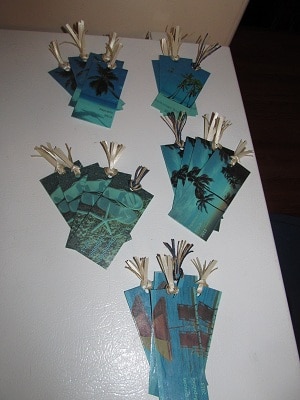 This bride wanted to have bookmarks for wedding guests, but didn't want to pay to laminate every single one of them.
So, she created a tutorial on "faux" laminating bookmarks! It's easy, inexpensive, and still does the job.
DIY "Laminated" Bookmarks by The Budget Savvy Bride
Tea Bags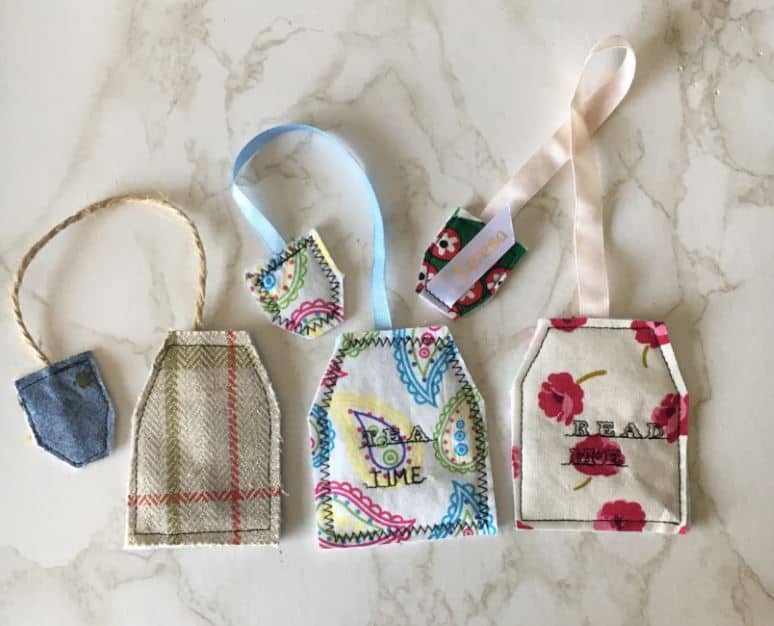 If you're into sewing, you can make your own bookmark using some of your sewing materials (and your creativity, of course).
This blogger created little tea-bag bookmarks and gives step-by-step instructions for anyone wanting to recreate it.
DIY Bookmarks For Sewing Enthusiasts by Create & Craft
Empty Tissue Box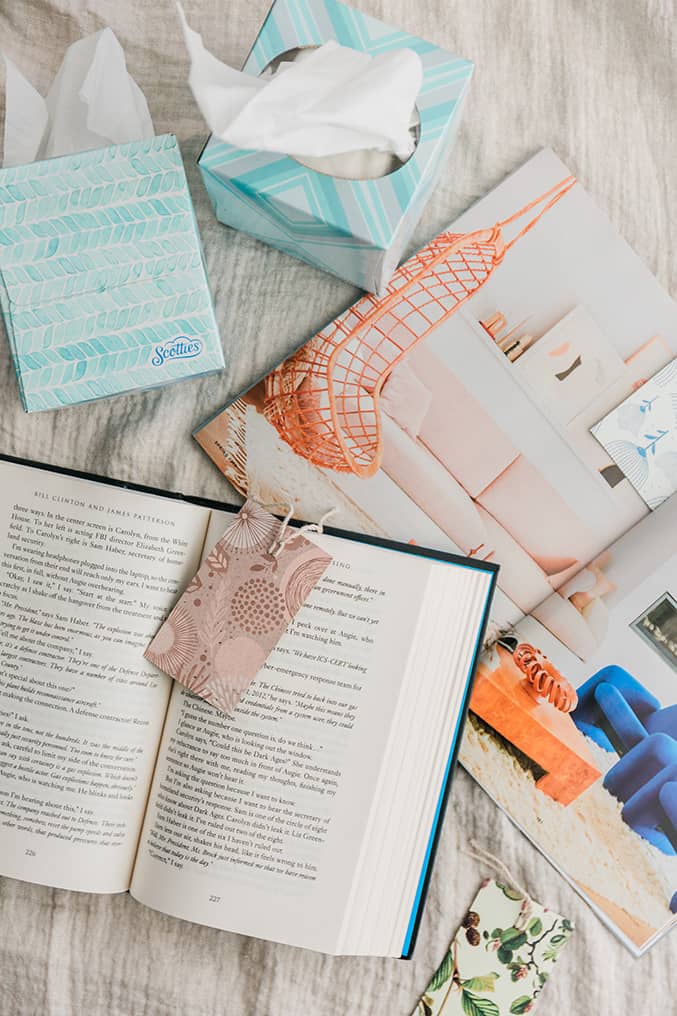 Tissue boxes actually have some really pretty designs, and this blogger came up with a brilliant way to repurpose them.
Check out her tutorial on how to create a bookmark using an empty tissue box.
My Spring Reading List & DIY Bookmarks by Dream Green DIY
Felt Birds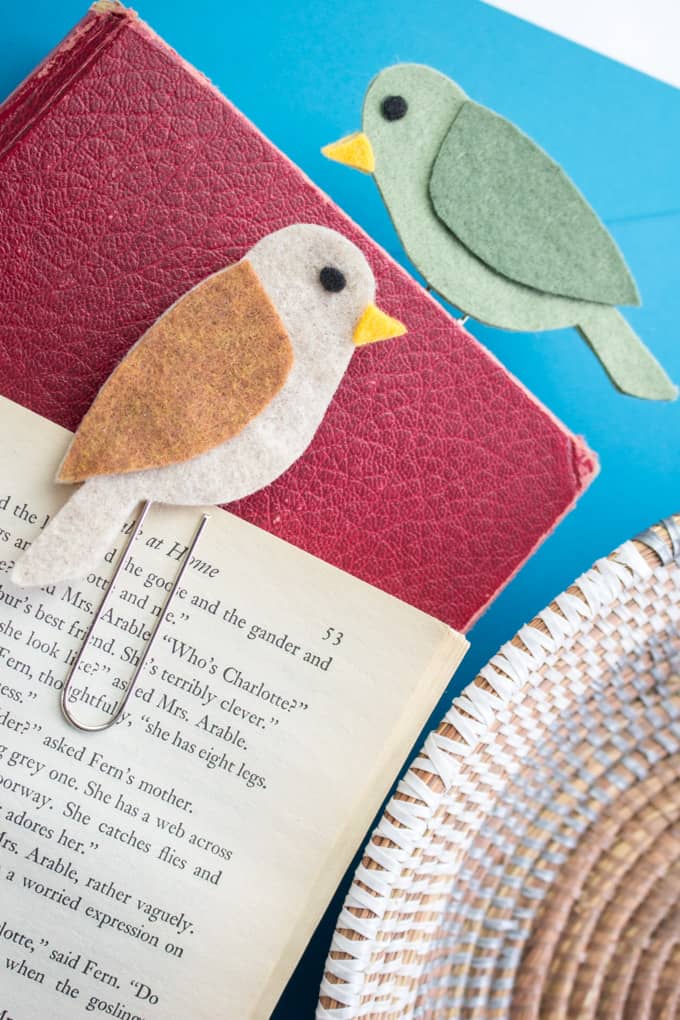 Another fun way to dress up a paperclip is with a felt design – like this bird!
If birds aren't your thing, this bookmark is some great inspiration to make something similar but more your style.
Tweety Felt Bird DIY Bookmarks by Sustain My Craft Habit
Toddler-Made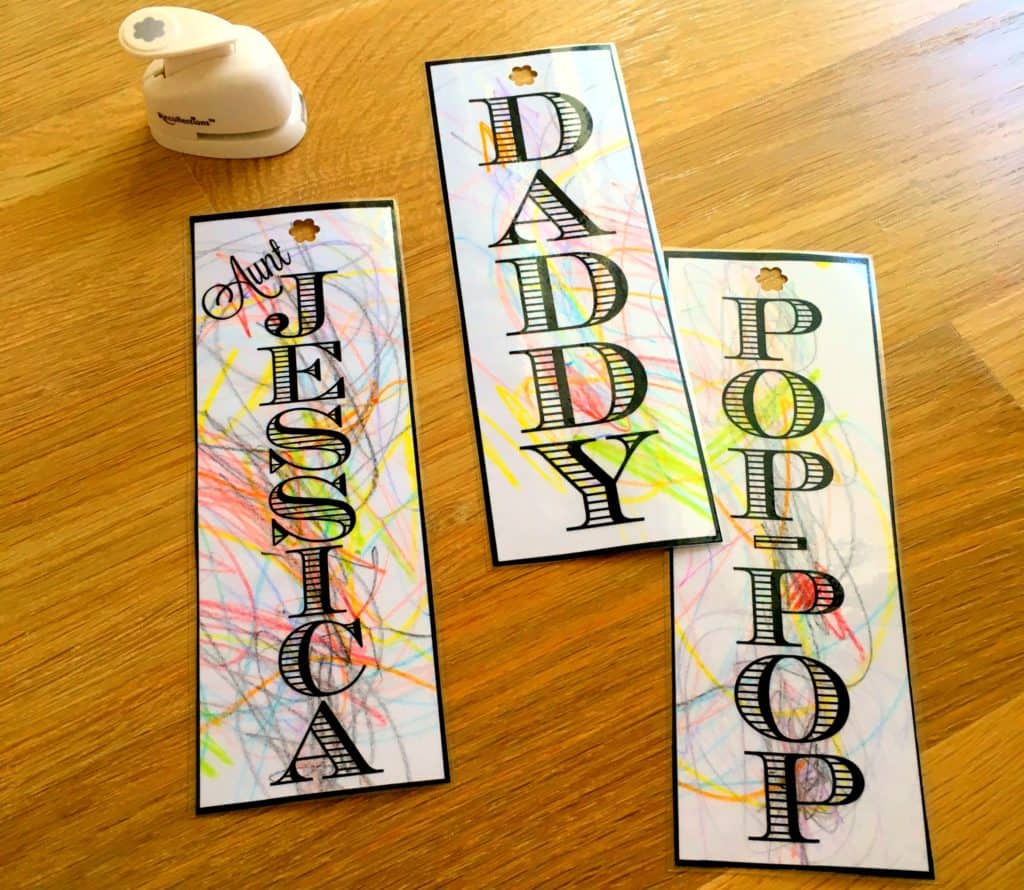 For anyone who has a creative toddler, this is a really cute idea!
Print out the names of some of their favorite people, let them scribble all over the paper, laminate it and you've got yourself a really cute hand-made gift.
How To Make DIY Bookmarks With Your Toddler by MBA SAHM
Handprint Flowers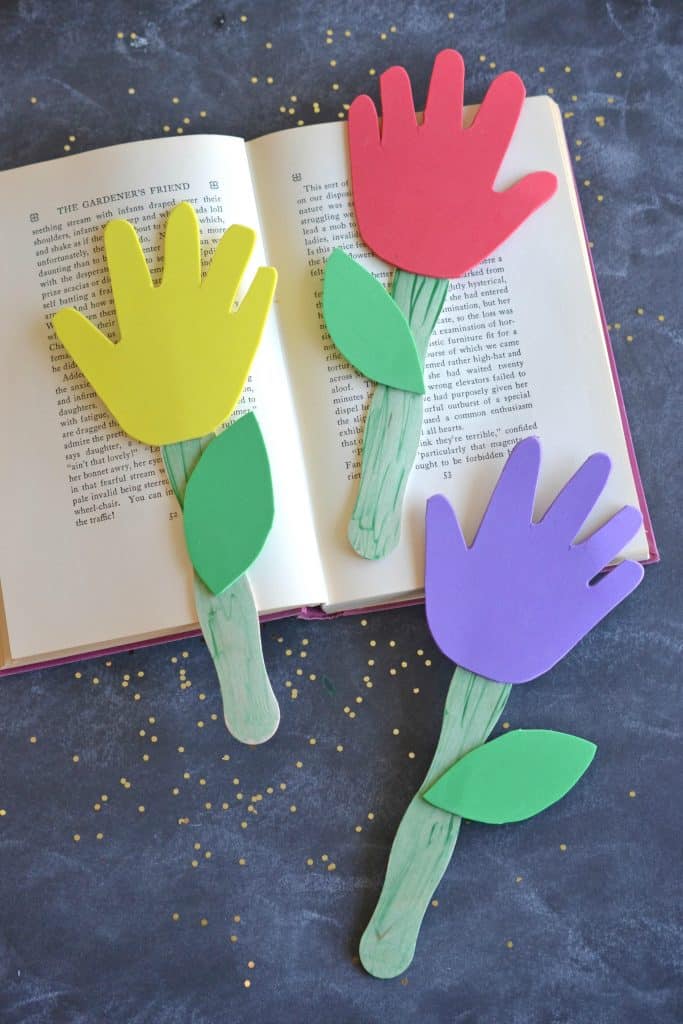 Have your kiddos trace their hands to create some cute flower bookmarks!
You only need a few craft supplies to make these, and it's definitely a kid-friendly project that you'll love doing with your little ones.
DIY Bookmarks for Kids with Handprint Flowers by Darice
Conclusion
The best thing about these ideas is that they're simple and inexpensive so if you were to lose your bookmark by mistake, you can just make another one with no problem at all! In fact, you may find that you "accidentally" lose one so you can keep making more.
Not to mention, this is a great way to get kids excited about reading. It's a fun craft that allows them to personalize something they can use while they're reading. If nothing else, it'll get them to at least start a book so that they can put their bookmark to work.