18 DIY Canvas Art Ideas
By: Desert Domicile Team
|
You finally have that awesome piece of furniture that makes your kitchen or living room perfect but something is missing. Personality.
Nothing adds to your house decor like pieces that have a little bit of you in them. No couch or table has the creativity and memories that come with an awesome canvas masterpiece that you took the time to create by yourself or with family.
There are no downsides to this one. It is far more budget-friendly than buying one at a store and a lot of them are really simple to create. You do not have to be Vincent Van Gogh to make great art!
Whether you want something simple or you are looking for a challenge, there is definitely something for you here:
Drip Painting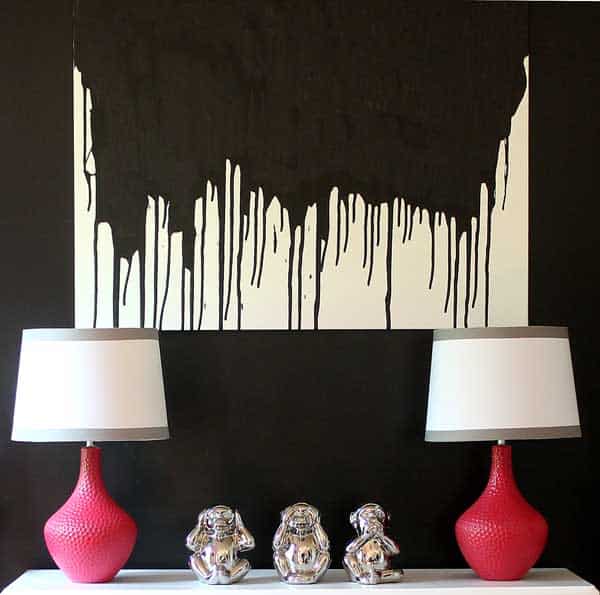 This one is super easy and can be done by just about anyone- even your kids! You simply let the color drip down the canvas to create multiple stripes. No matter what decor you have going in your home, this fits in perfectly!
Theshabbycreekcottage has an awesome drip painting tutorial that you could follow.
Kitchen Decor Wall Art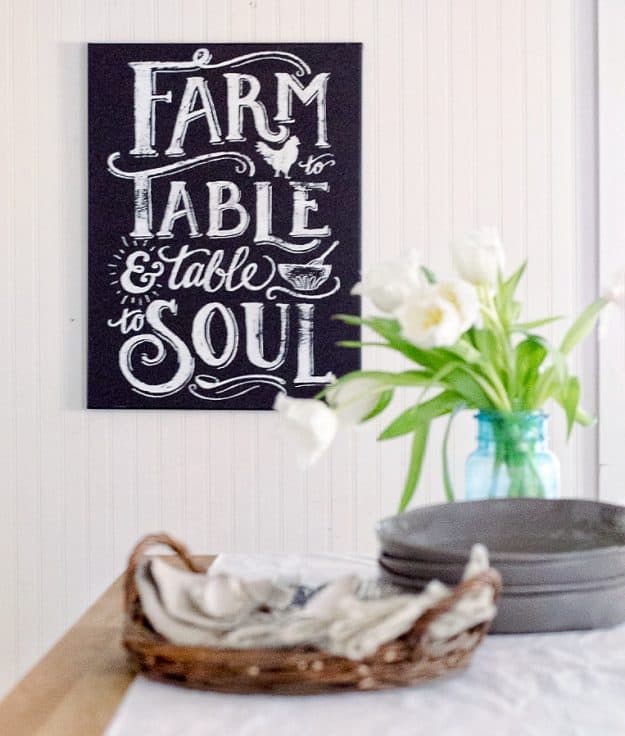 Signs with words can be an awesome way to add a homey touch to your kitchen and they are extremely easy to make. In a room that is full of gadgets, having a cute canvas painting can really help your kitchen decor. You can make these in pretty much any color you want and it only takes about 20 minutes.
Follow this super cute tutorial by theshabbycreekcottage to create your very ownFarmhouse Kitchen Decor Canvas.
Fabric Wall Hanging Canvas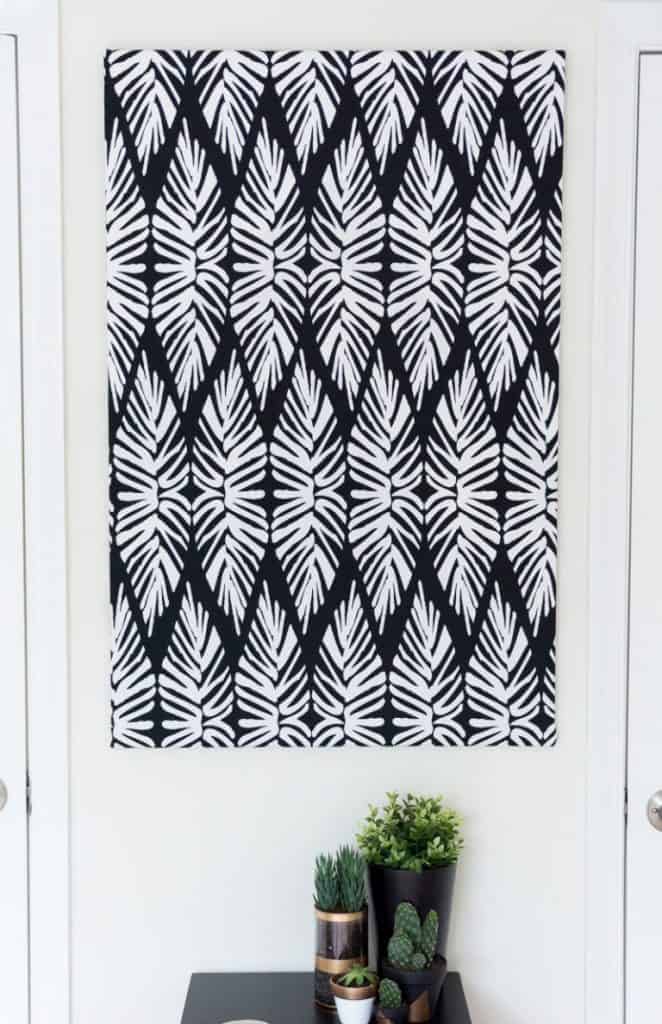 So, we have already discussed tons of cute options for you to try out but if you are looking for something that embodies the word simple, here you go.
This canvas art idea is one of the DIYs that is super cheap WITHOUT compromising on quality. All you need is your favorite fabric!
Homedit has a quick tutorial to help you through the steps so that you can create your very own fabric wall canvas.
Sectioned Canvas Wall Art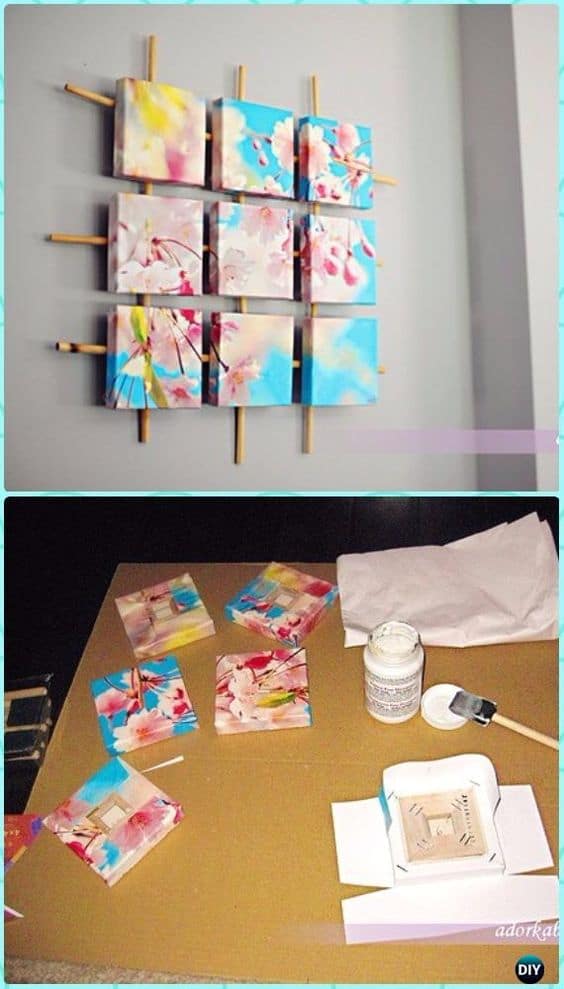 This is a personal favorite of mine but it does need a little more work than the other. The good part about this one is that it looks really edgy and modern.
You can also give it your own personal twist depending on what you are aiming at. Section canvas art essentially comprises of multiple mini canvases that each have a part of the picture.
Want some help while you create it? Follow Adorkable Du's sectioned canvas tutorial.
All Glue DIY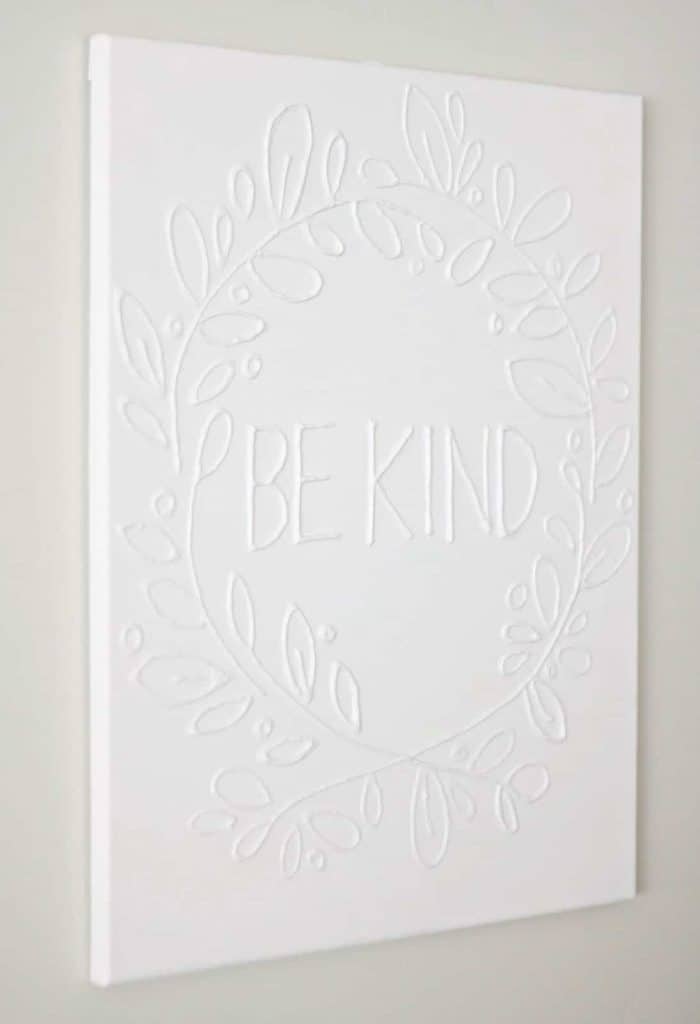 It does not get more basic than this. You have probably seen this DIY canvas art piece while you scroll through Pinterest and wondered whether it actually works. It does.
You simply draw in the design you want and then trace it with glue. After the glue dries, you spray paint over it and there you have it- your new masterpiece.
Follow DiyCandy's four-step tutorial if you are feeling a little lost.
Geometric Canvas Painting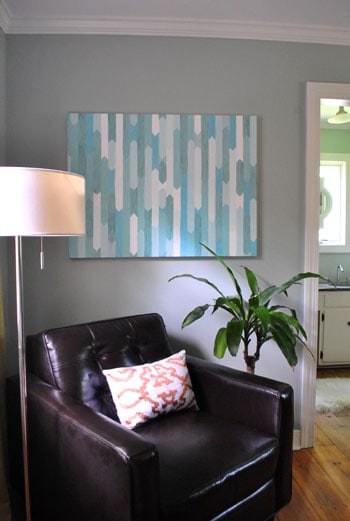 YoungHouseLove has an awesome tutorial if you are looking for something a little more modern and sleek. If you love even measurements and modern designs, this is something that could pique your interest.
All you need is a pencil, a yardstick, some paint, and this awesome tutorial.
Meaningful Numbers Painting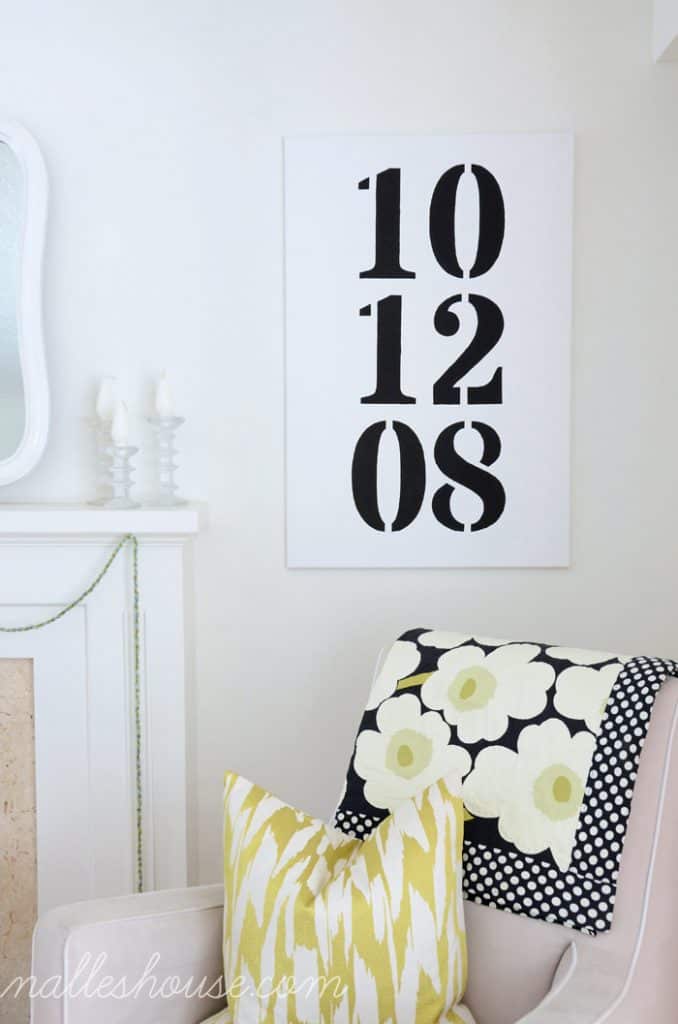 A specific birthday of someone you love or your wedding anniversary can help you think of memories that you never want to forget. What better way to immortalize it than art?
It also fits into a black and white theme really well. All you need are some basic school supplies and this tutorial by NallesHouse.
DIY Spotted Canvas Wall Art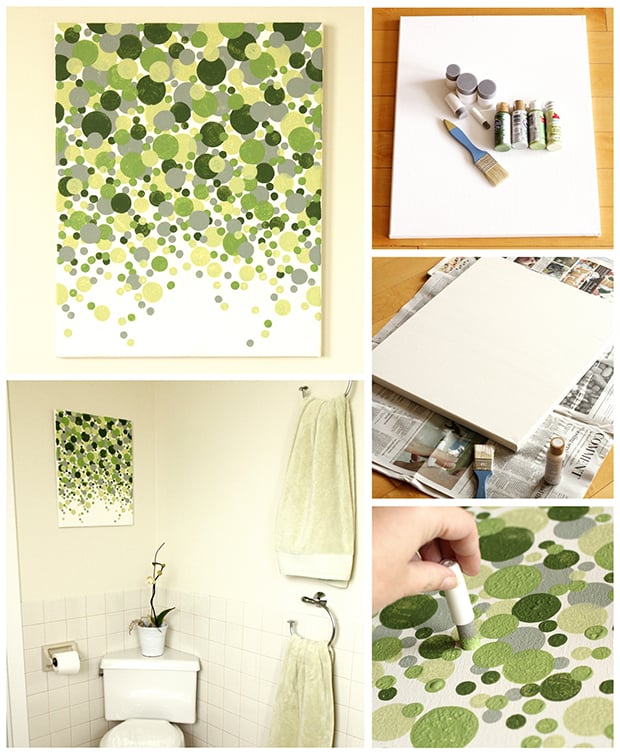 The spotted canvas wall art is really easy to make and you will spend less than $20 on the entire thing. If you have a room in your house that is a little too dull, try this DIY canvas art idea to make it seem a little more like home.
Here is an awesome tutorial by DabblesandBabbles to help you along.
Abstract Canvas Art With Tiled Pattern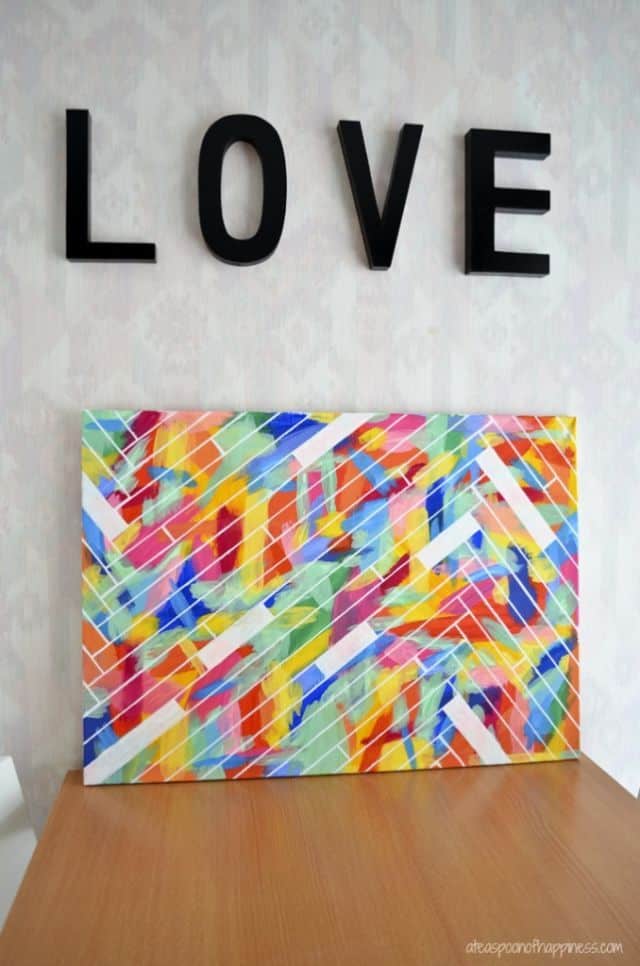 This abstract art with a twist can make anyone stop and stare for a while longer. The simple tiled pattern is pretty simple to make using tape and some imagination.
SimplyWhisked has an in-depth tutorial to help you get it done and hanging on your wall in a matter of hours.
DIY Textured Canvas Art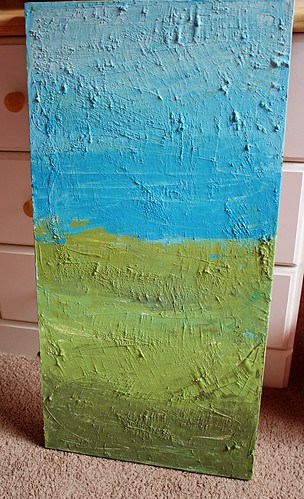 You do not need to use tons of colors to make something stand out. You could simply change the texture of your painting using modeling paste and some texture tools like Jessica from happytogetherbyjess did.
Her super simple tutorialteaches you how to use random plastic pieces around your house as texture tools to make an ordinary painting extraordinary.
Burlap Canvas DIY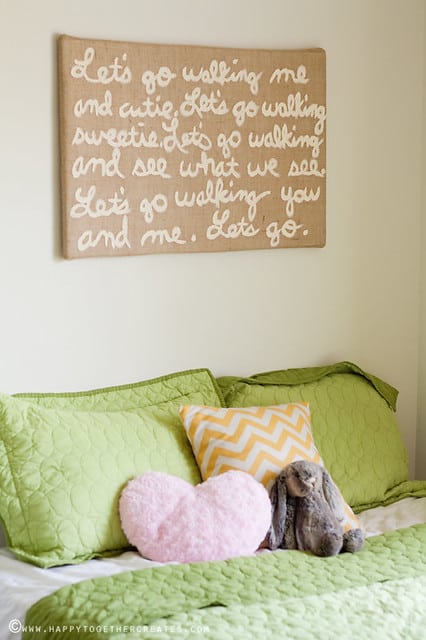 Tired of boring old canvas? Why not jazz it up a bit by adding some burlap over it? It is not as hard as it looks and it can be the one piece of art that really draws attention.
All you need is the canvas, some burlap, and some new paint.
Everything else you need is already in your home. Did I mention how economical this is?
Here is a tutorial by happytogetherbyjess to get you started.
Embroidered Canvas Art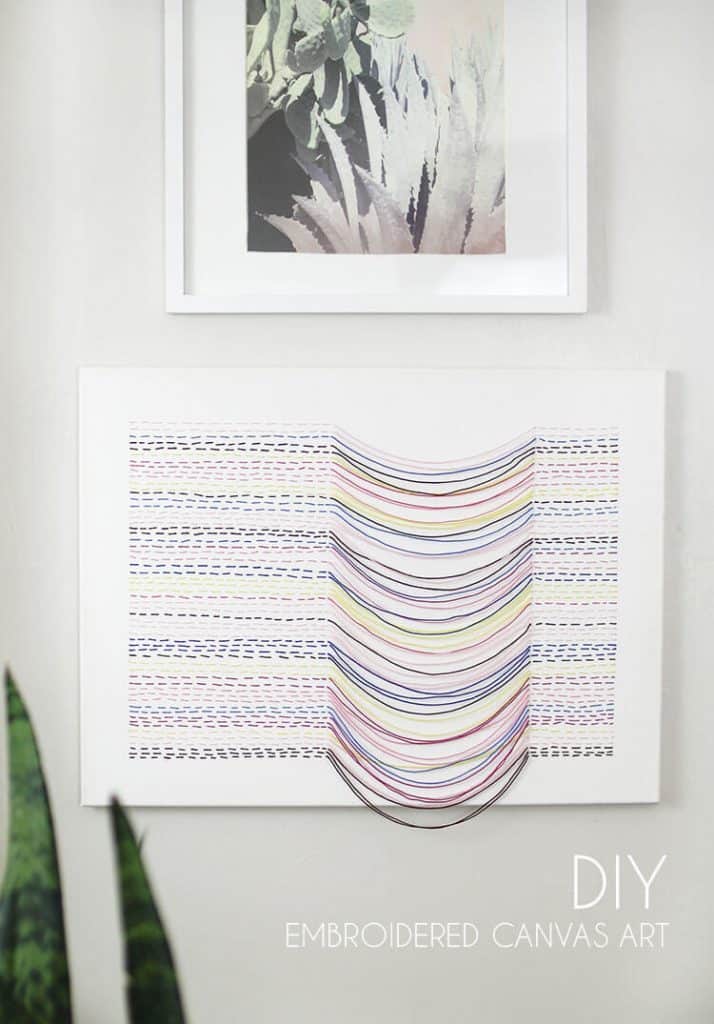 Merging embroidery into this canvas piece gives it a new and unique look that not many other canvas pieces can duplicate. If you already know the basic running stitch that most people who have taken even one embroidery class do, you will be good to go.
All you have to do is treat the canvas like your new cloth. Here is a helpful tutorial by PersiaLou.
Glitter Letter Canvas Art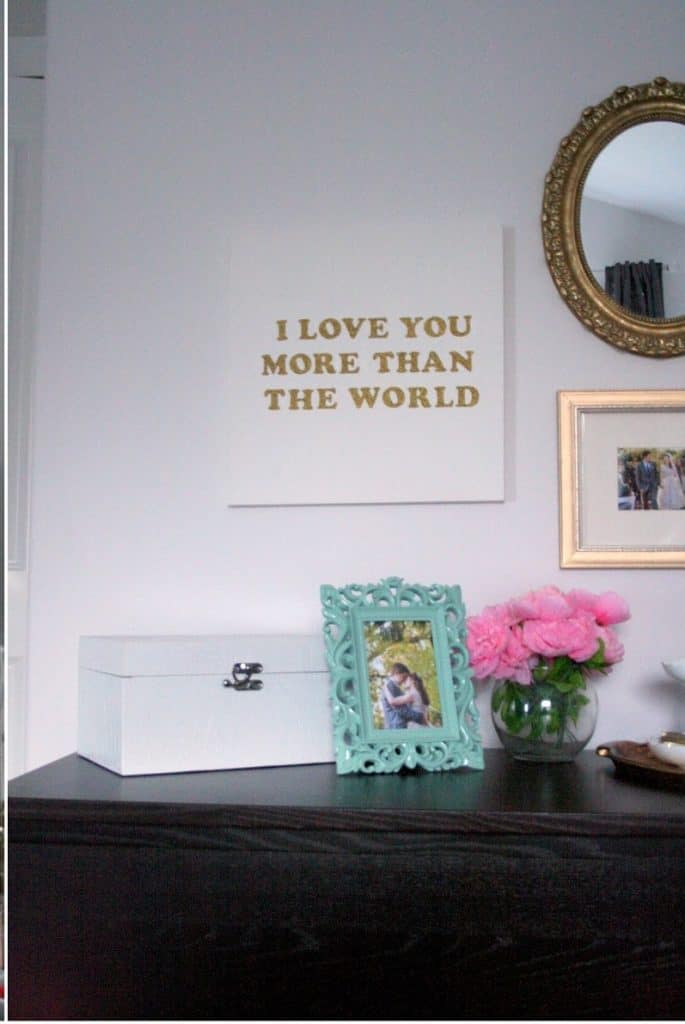 If you have a teenager who loves some glitter and is looking to glam up her room, this cute canvas with glitter letters could be perfect. Instead of paying double the amount getting it at a fancy shop, use this easy 6 step tutorial to make it yourself with some iron-on lettering.
CreateEnjoy can teach you how to do this if you just follow along by using her tutorial. (It has tons of pictures to make it super simple!)
DIY 3D Wall Art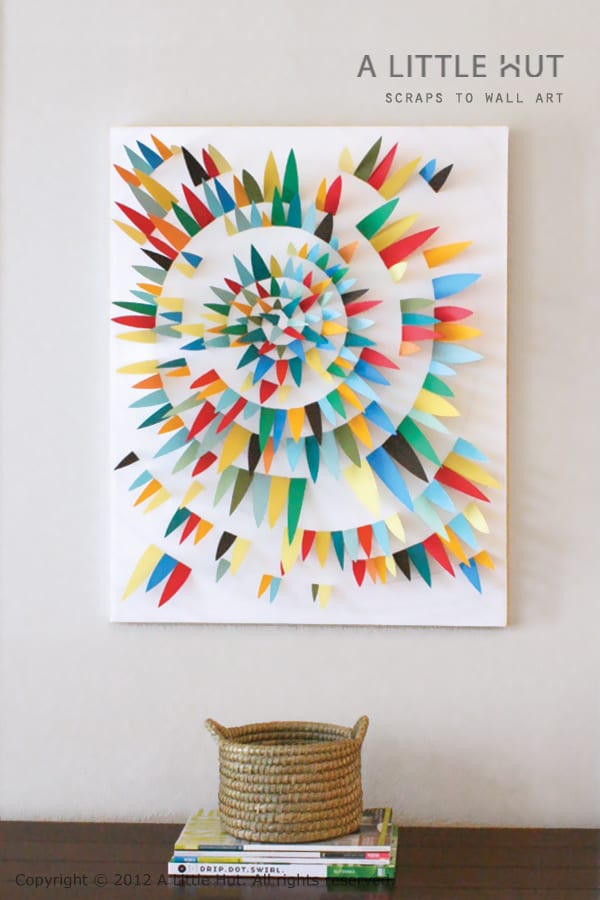 Want your canvas art to really pop? We have got you covered. Patricia from A Little Hut has an awesome DIY idea that includes your classic canvas art along with some card paper.
She uses these scraps of card paper to make her wall art 3D by using some pretty cool techniques.
You can follow her four-step tutorial to get one of your very own!
Honeycomb Canvas Art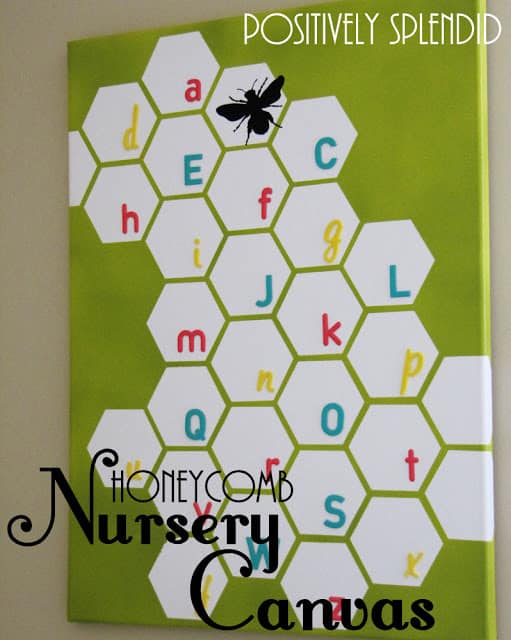 This honeycomb canvas DIY is perfect for new moms. It can make your nursery so much cuter even if you are on a budget.
It is a little tougher than the other canvas art options on this list but it is 100% worth it.
Amy from Positively Splendid has a step-by-step tutorial that will walk you through it so you can get the exact same result.
You can also use it as an education tool!
Children's Handprint Art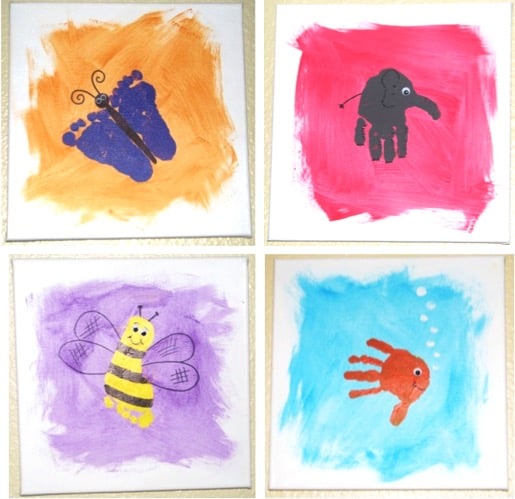 What better way to see your kid grow than to immortalize it into a cute canvas art DIY?
It is an awesome parent-child experience to have and there is no kid in the world that does not enjoy getting paint all over their hands.
TheFrugalGirls can take you through the steps with their DIY tutorial.
Abstract Quote Canvas Art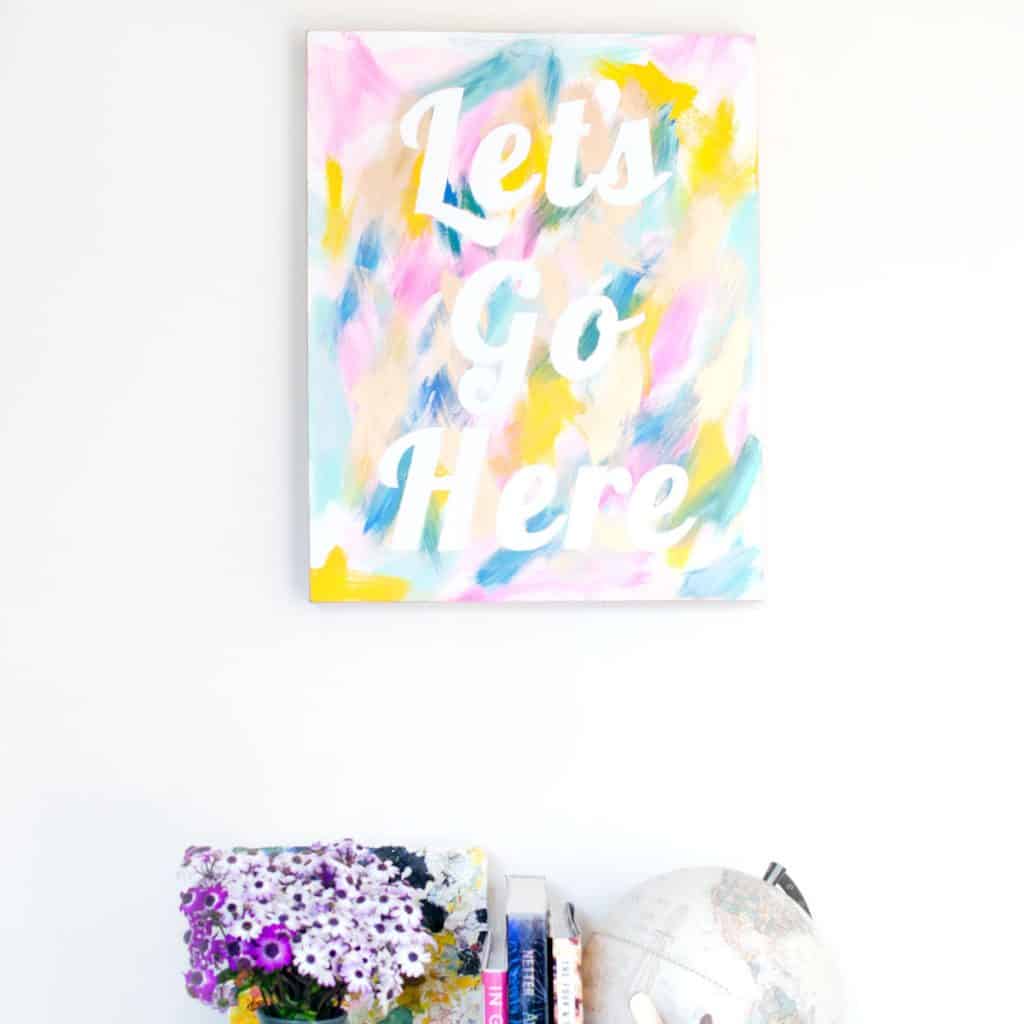 If you love quotes and abstract art, this one will suit you well.
Stencil the letters of the quote on to your blank canvas over pieces of tape and then go wild with color. Once you remove the tape, you will have a beautiful abstract art canvas with the letters standing out in all white.
Follow Asideofsweet if you want to figure out how to that in a few short steps.
Pixelated Canvas Masterpiece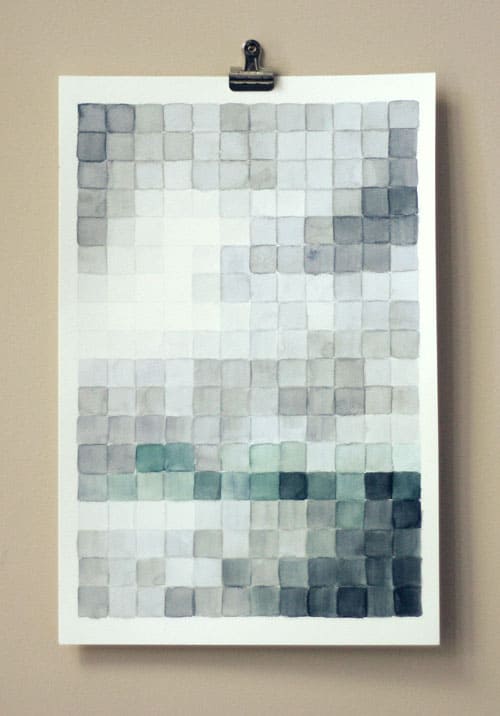 Want to hang up your holiday pictures in a brand new way?
Try scaling your pictures down to only 15 pixels like Amanda from WitandWhistle did to get a pixelated version of your memory.
These tiny blocks of color can make for a pretty neat canvas art idea. It will take time but you are going to love the results.
Follow Amanda's tutorial to transform your photograph into a pixelated masterpiece.
Conclusion
Now that you have gone through a bunch of different canvas art ideas, get ready to be creative and turn your house into an art gallery. Use these ideas to create a statement piece that will be handed down to your kids and kept for the memories.