16 DIY Driveway Gates Ideas That Are Easy to Install
When you need to secure your home, a simple – or perhaps extensive – DIY driveway gate can be a wonderful way to get just the right look, feel, and sense of security you need.
We found several really fantastic ideas for doing just this, using supplies ranging from PVC pipes to metal work or wooden gates, each at different skill levels.
Peruse and decide – just make sure you're able to get the supplies and use the tools safely to craft them.
Cedar Plank Driveway Gate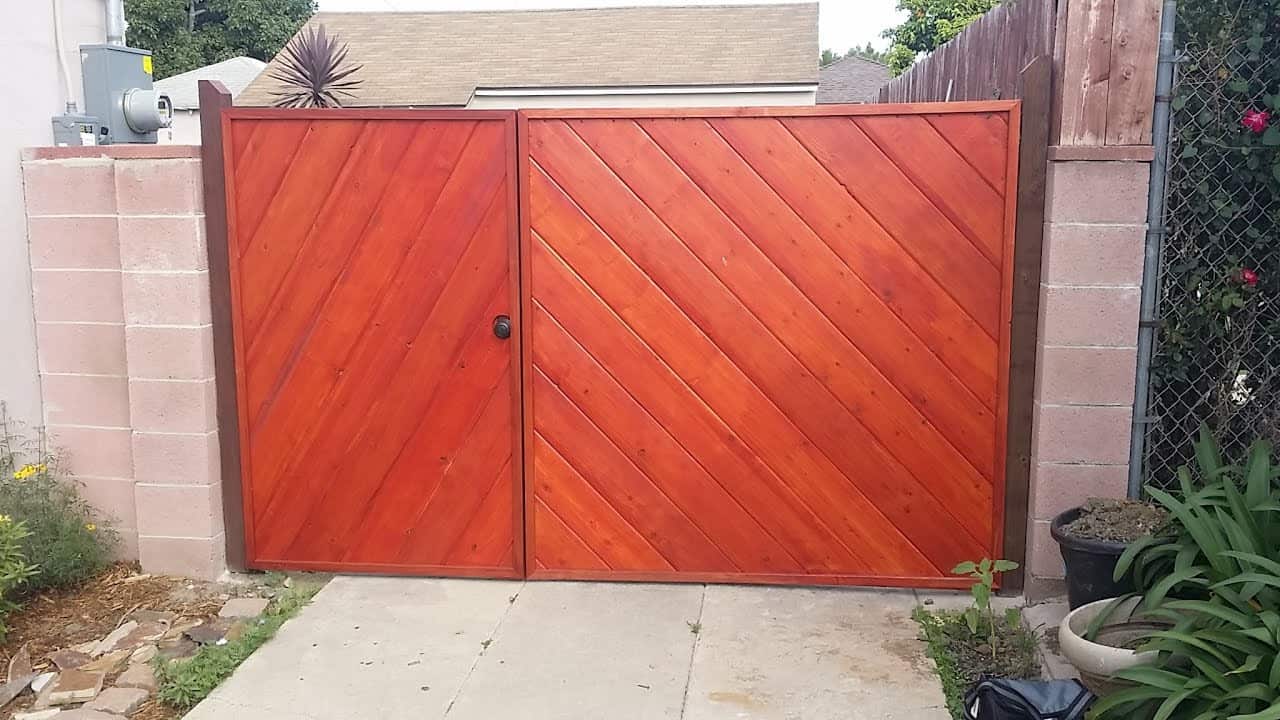 Using cedar tongue and groove planks to create this absolutely gorgeous wooden gate for your driveway. The video takes you through the process, providing tips and tricks along the way for building this gate that will last for decades, thanks to the great construction and solid cedar wood.
Via Youtube
Slotted Gate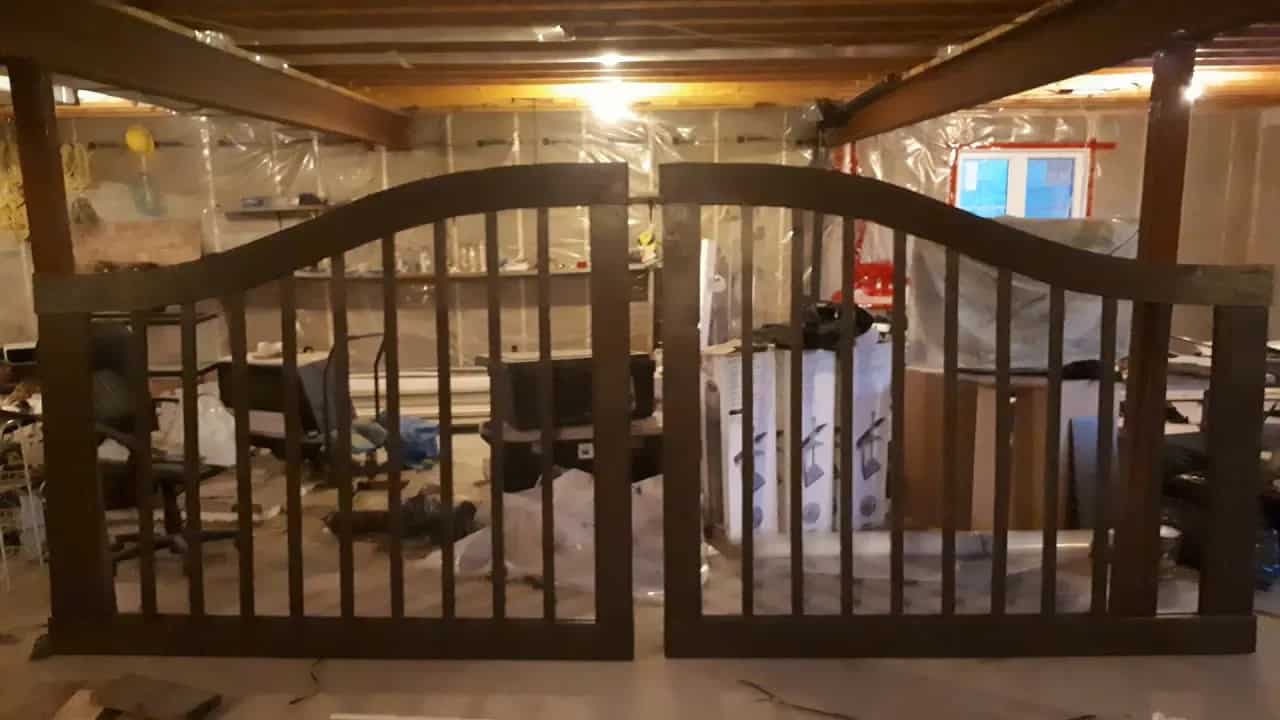 When you're building a driveway gate, you might want a simple choice like this slotted gate. You can easily see through to check on things while keeping the pets and kiddos safely within. The curved top and wooden slat middle add some extra attractive pops for the looks of your property, as well, making this a really nice option for a simple build project.
Via Youtube
Double-Wide Wooden Gates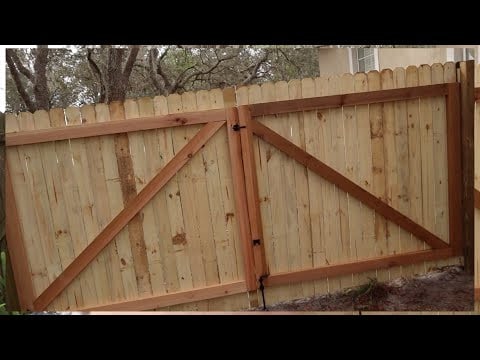 This homemade driveway gate works best for larger driveways that need an extra large gate. The Youtube video shows you plans for building this fun, attractive gate that you can easily see through to keep an eye on things on either side of the property line.
Via Youtube
Recycle Pallet Wood Gate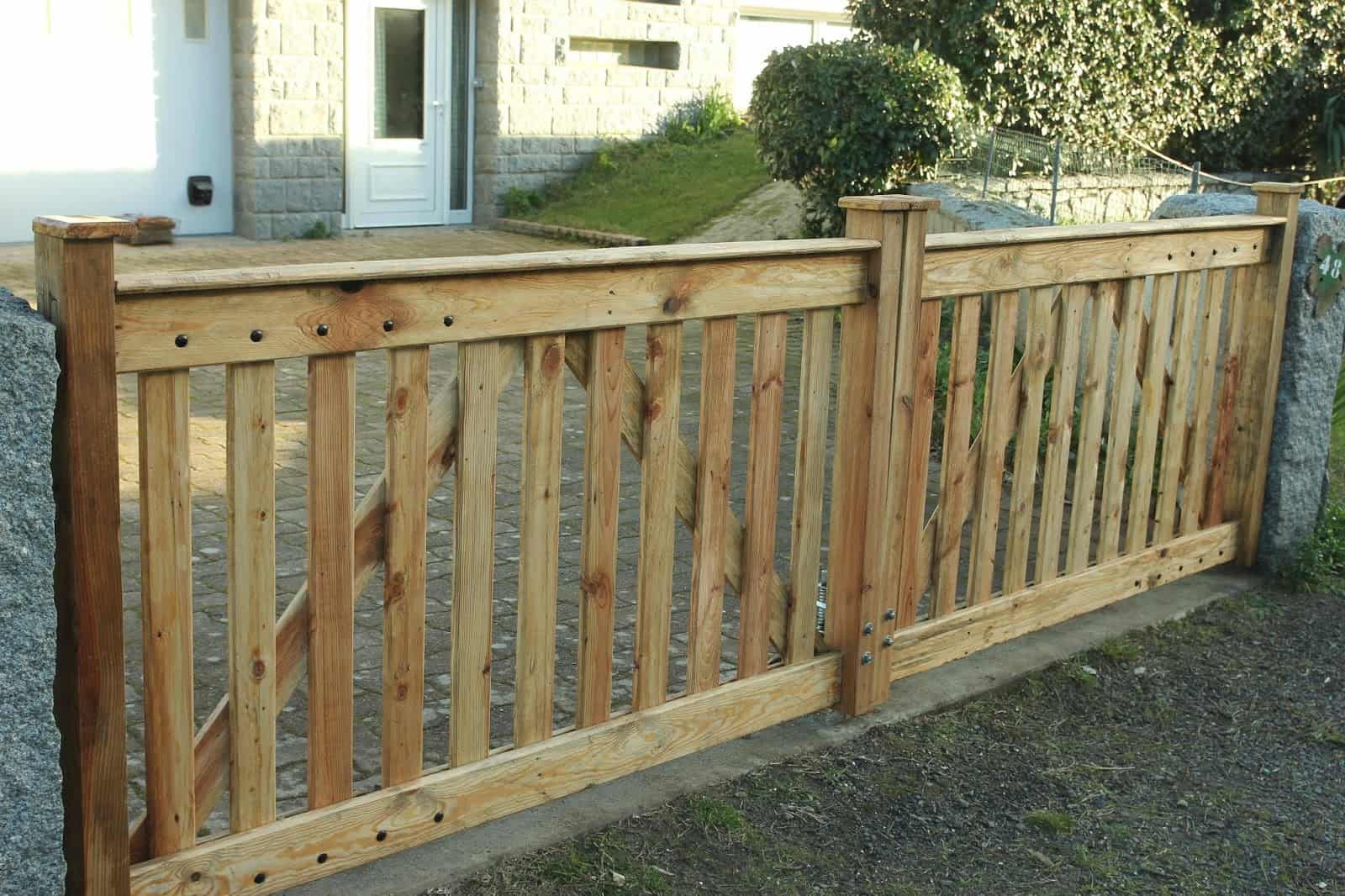 Looking for cheap driveway gate ideas? Then look no further than the pallet! These handy pieces that can be picked up from Craigslist, hardware stores, grocery stores, and all kinds of other locations are great for this kind of construction.
Plus, using pallets help save the planet just a little, rather than buying new wood from the store. And, of course, you save money.
Via The Green Lever
Simple Wood Sliding Gate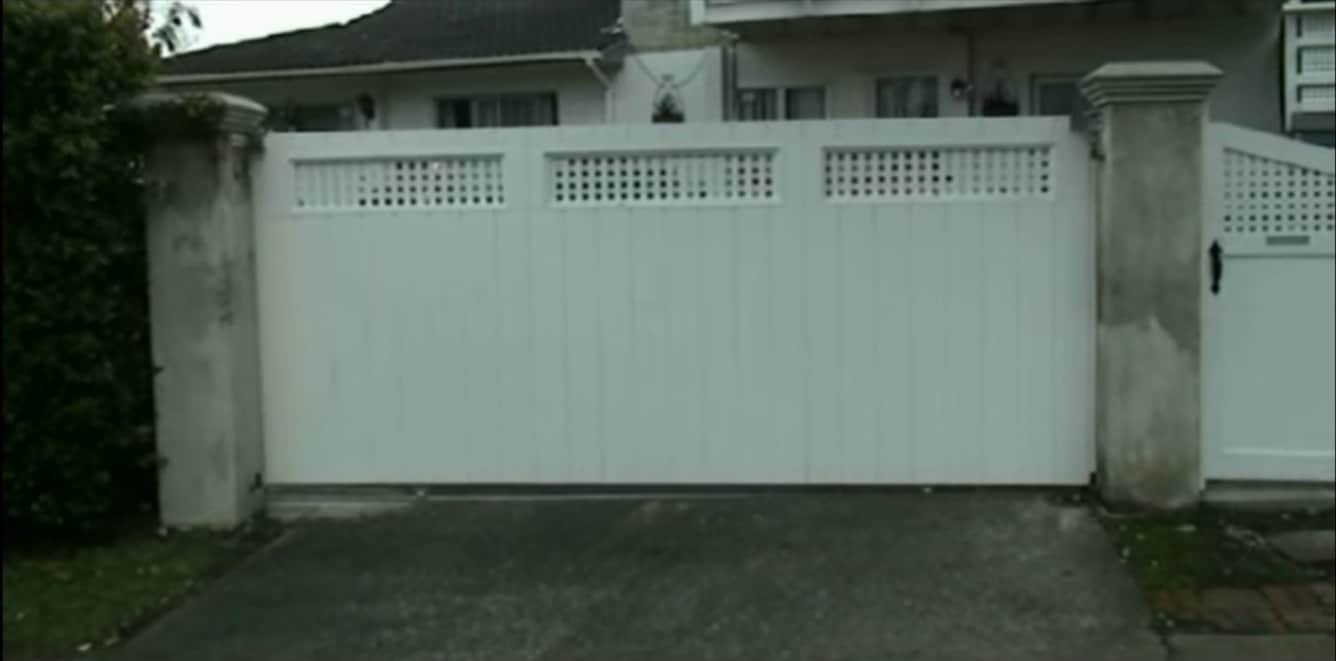 This DIY sliding driveway gate is a simple project for anyone with at least a little woodworking experience. The beautiful gate is a solid "wall" against the outside world that can help keep your pets and kids inside as well as provide some privacy.
The instructions are available through clicking on the various sections in the contents of the article. Be sure to check each one for all the plans.
Via Build Eazy
DIY Decorative Metalwork Gate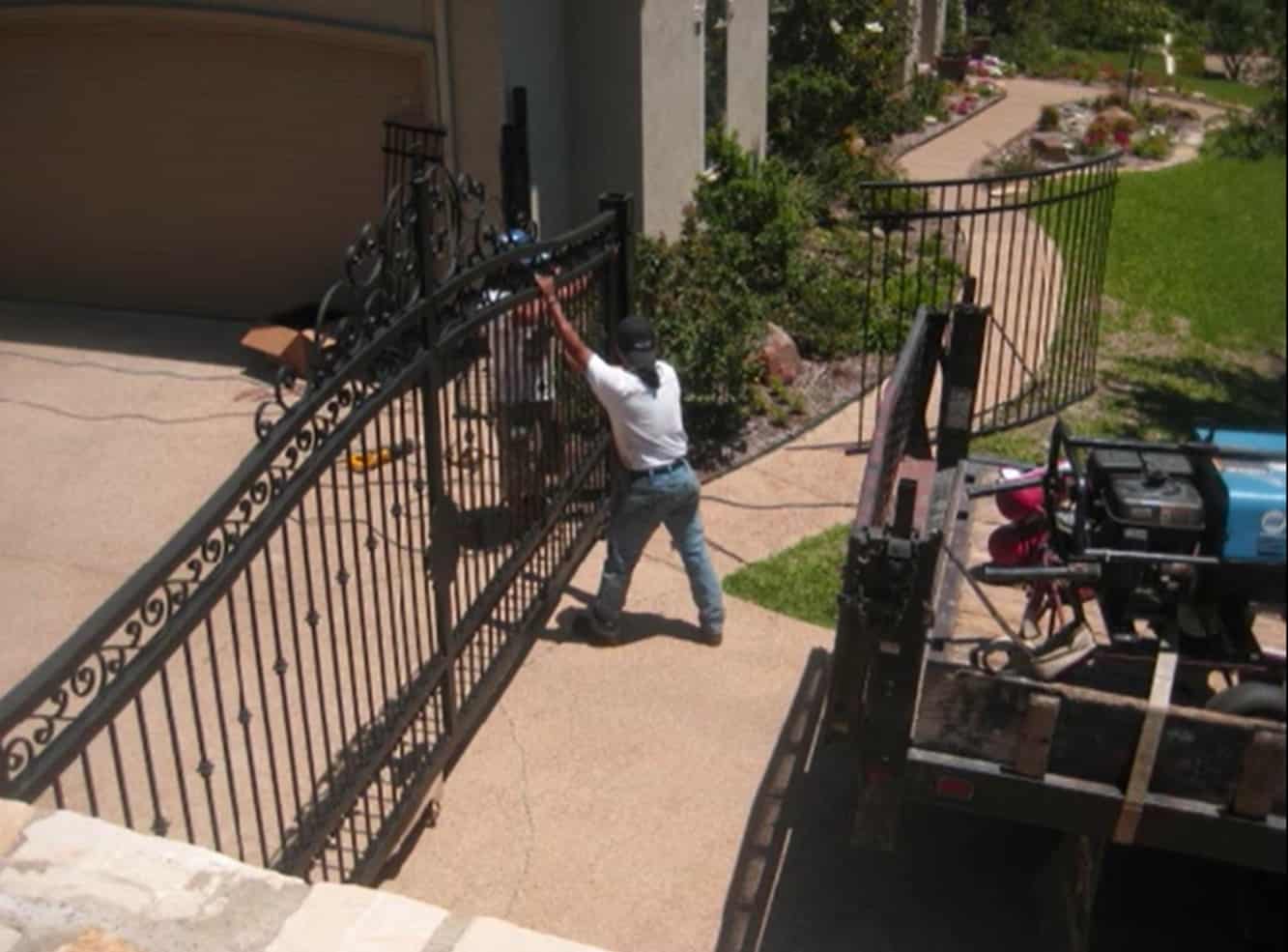 This big, attractive, decorative yet functional metalwork gate was the first metalwork project of the builder. The gorgeous details look store-bought from an expensive store, but they're not that hard if you're willing to take a few simple risks and learn a new skill.
Check out the ideas and plans via the Youtube channel.
Via Youtube
Rustic Wood Panel Gate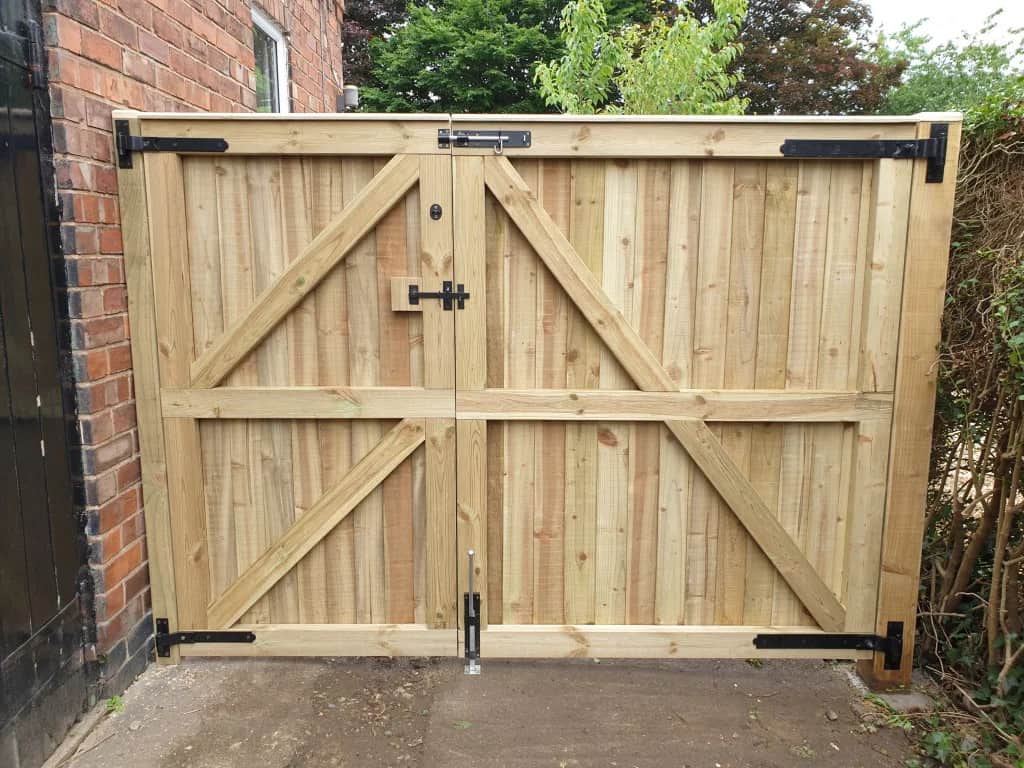 This tall, sturdy, sort of chunky-looking rustic gate is absolutely beautiful, yet simple. The design is fairly easy to follow along and the result is a solid gate that will keep the rest of the world out while you enjoy the privacy and safety of your own backyard.
Simple Pallet Wood Rolling Gate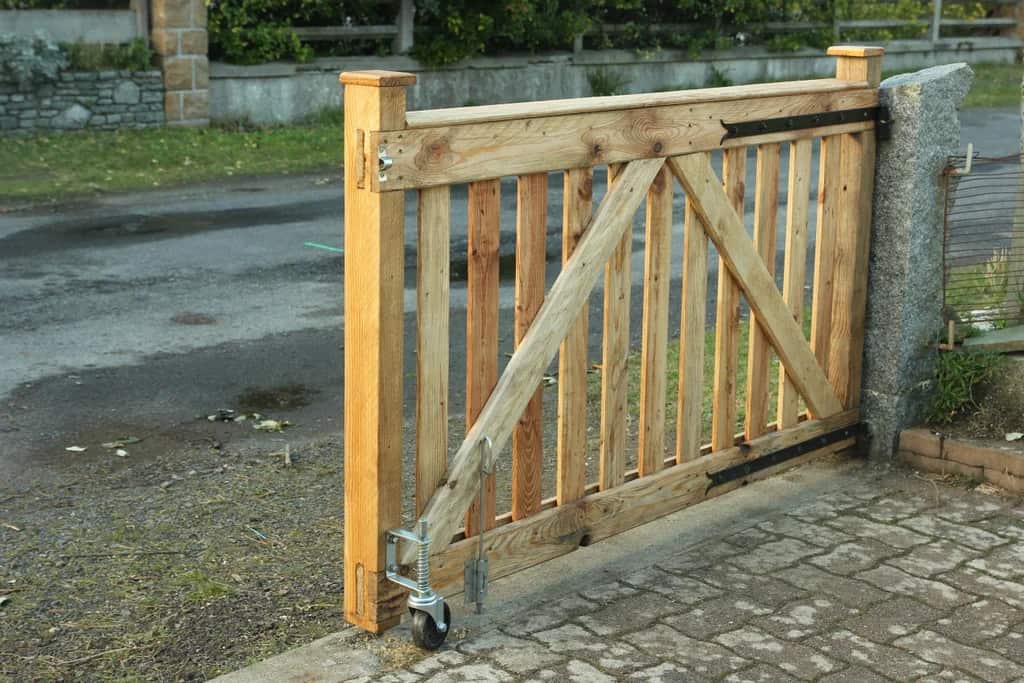 Another cheap wood driveway gates plans is this Instructables option for a pallet gate that rolls. For those with oddly sized driveways, this design is especially great as the builder talks about the awkward size of his own and the use of different pallet sizes to make it all work.
Along with pallets, you'll need screws, strap hinges, carriage bolts, loaded gate casters, gate bolts, and woodworking glue.
Via Instructables
Gorgeous Hardwood Gate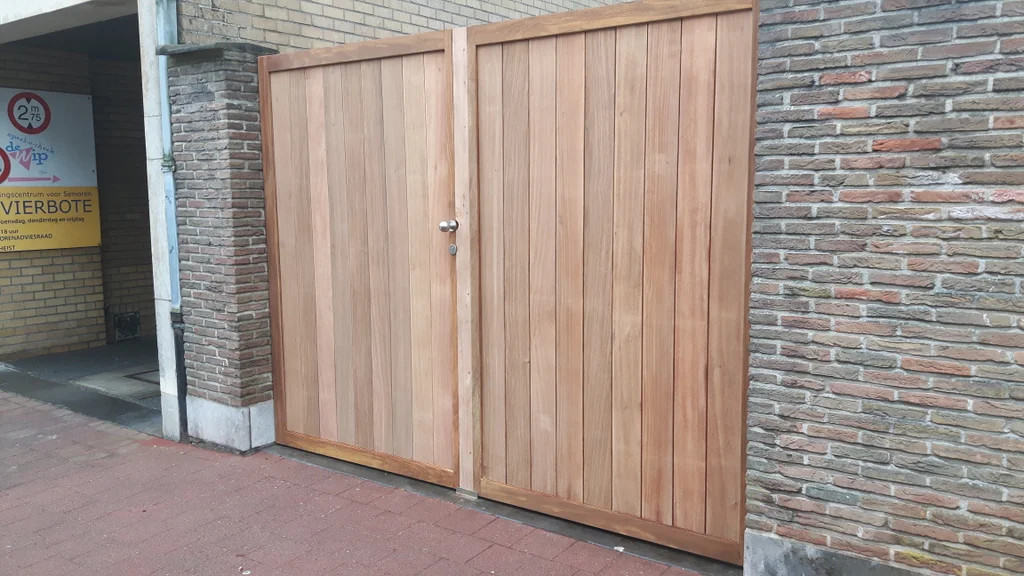 This gorgeous build is made from hardwood. The original builder created detailed plans and drawings for your benefit.
Along with the hardwood, you'll need a miter saw, impact driver, glue clamps, inox screws, wood bolts, rust remover spray can, black paint, outdoor woodglue, belt sander,and a rotary sander. Just follow the instructions and you'll soon have this gorgeous gate.
Via Instructables
Simple Garden Gate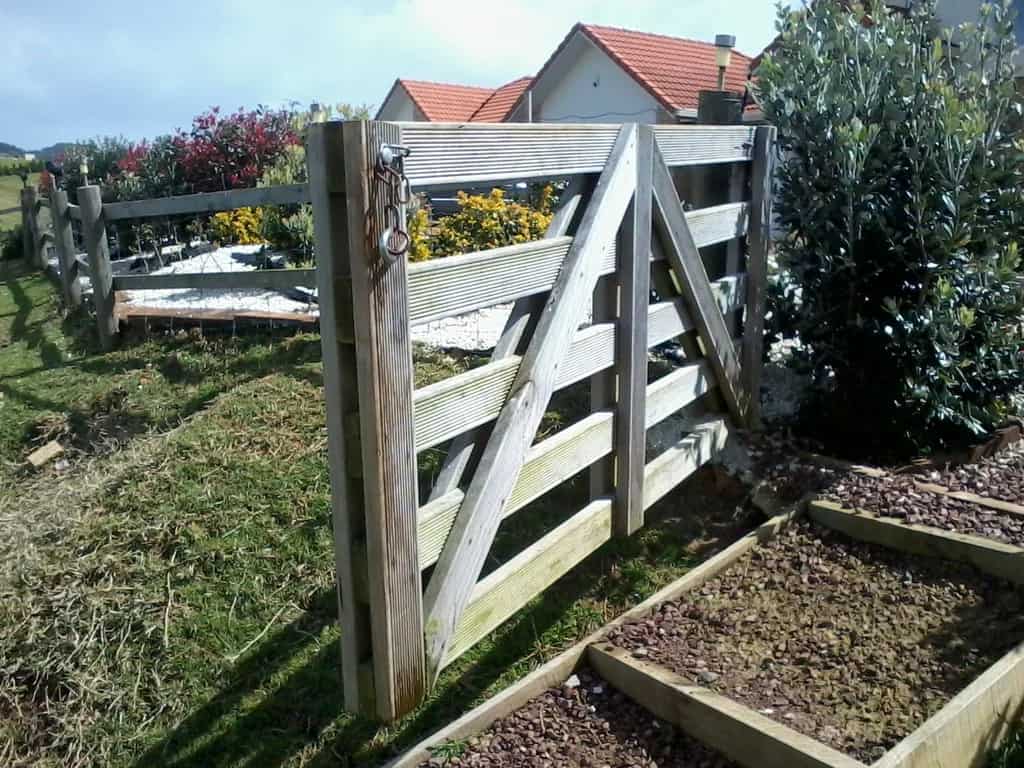 If you just need a simple build, this vintage-looking garden gate is a great option. You'll need wood (the original builder used decking wood), nails, hinges, a latch, and coach bolts. The cost is under $100, making it not just a simple build but a cheap one.
Via Instructables
Sturdy Yard Gate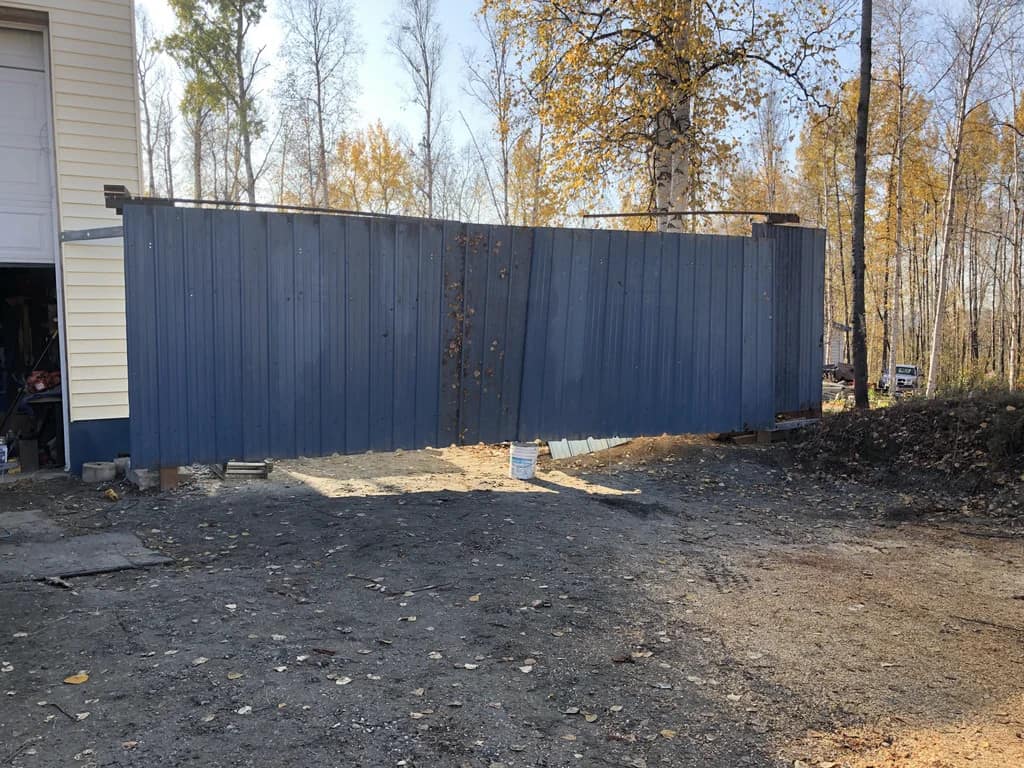 This study gate option is a reasonably modest build that, though inelegant, will do the trick. It gives the look and feel of a sturdy, somewhat formidable gate. You'll use a lot of scrap materials to create it, which also makes it great for the environment.
Via Instructables
Decorative PVC Gate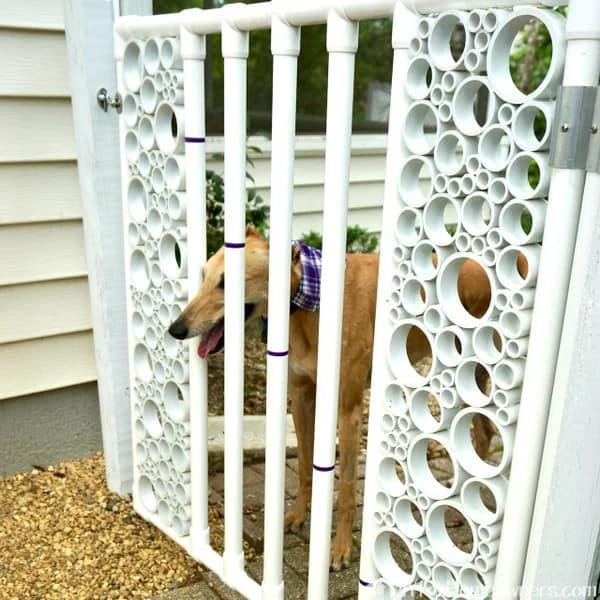 For those looking for a privacy fence/gate option that doesn't have to be uber strong, you could construct this simple PVC gate. It's beautiful and will last many years, even if it can't take the same kind of beating that a wrought iron gate could.
To construct it you don't need a lot of fancy supplies, either – mostly PVC and some basic tools, hinges, and PVC screws.
Via Instructables
Cantilever Gate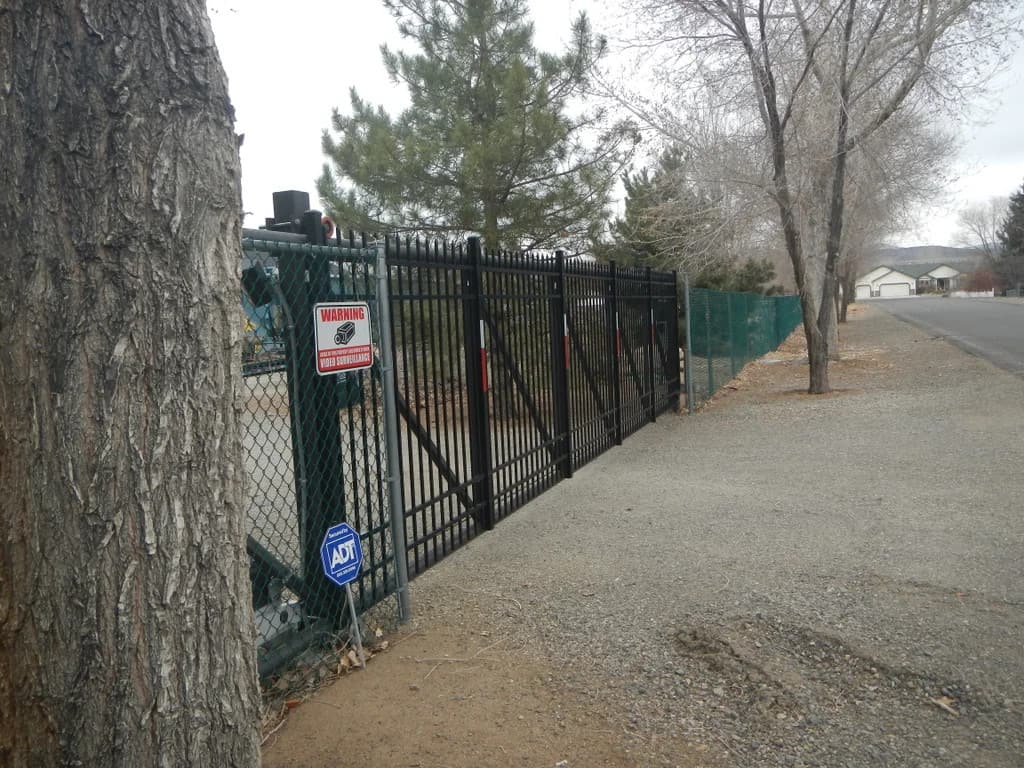 This gate isn't going to do it for most folks, but if you're looking for an option for a hefty space or for a large vehicle like an RV or truck that needs a wide gate opening, then this is definitely one to consider. The gate opens for at least 25 feet, meaning long framed vehicles glide right in.
Follow the instructions and read the tips to learn more about this undertaking before you decide you're ready to build it.
Via Instructables
DTMF Controlled Gate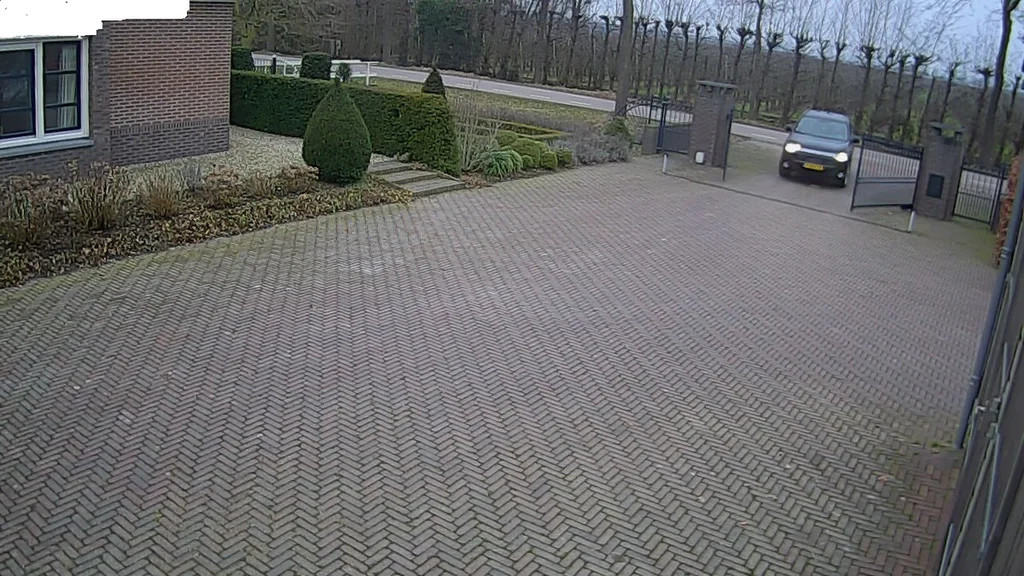 This builder wanted to control the gate with a simple, ordinary DTMF instead of the Android and IOS apps that so many others use. The design requires an MT8870 module and PCF8574 port expander.
Follow the instructions to learn how to build this kind of gate that uses a landline connection to move the gate.
Via Instructables
Steel and Wood Gate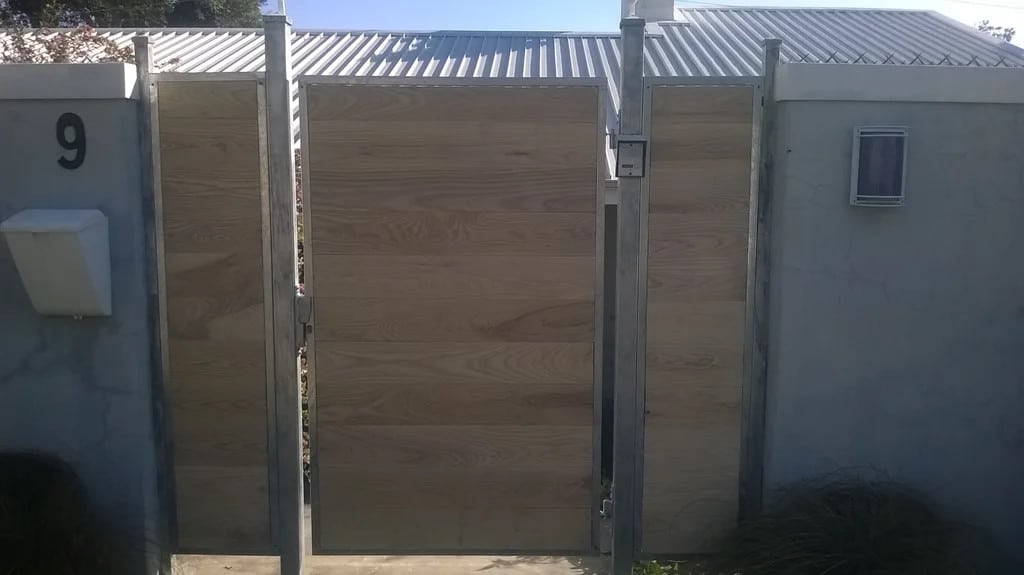 This driveway gate plan is another stunning project that you'll love for any space in which you want an ornamental but highly functional gate. Follow along in the instructions to see how these builders created these gorgeous gates from start to finish.
Via Instructables
No-Dig Automating Farm Gate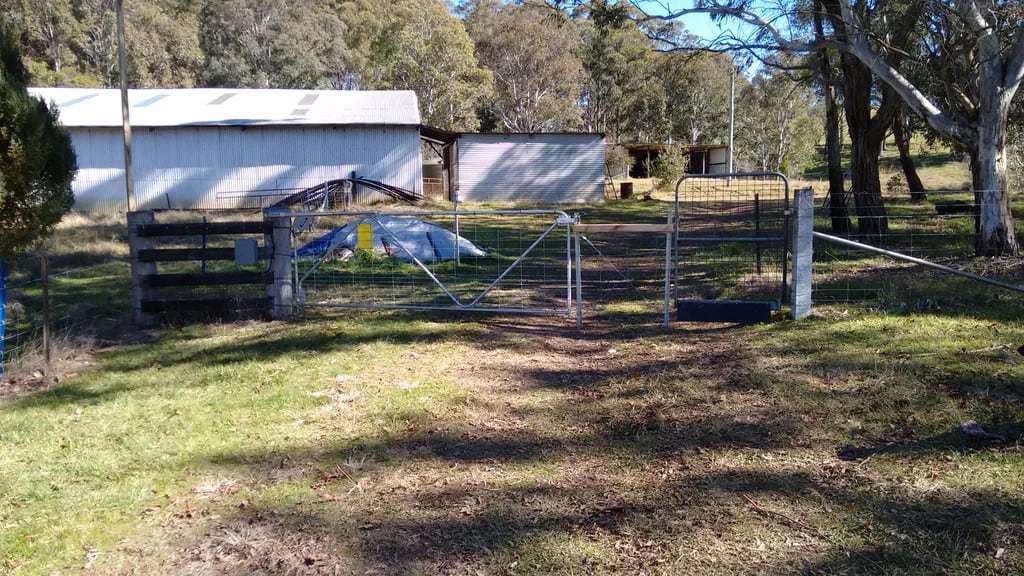 The final option we've got is for a simple, no-dig automating farm-style gate. You'll start with a kit from a local supplier, then install with the basic steps provided by the poster. The gate works for any space in which you want to skip digging for automation needs.
Via Instructables
Choose Your Gate
The best thing about all these ideas is that you can use your imagination to craft them to exactly the perfect gate for your situation. Each of these how to build a driveway gate guides will take you the process of gathering supplies, building, and installing the gate of your choice.
Just be sure to gather supplies ahead of time, read the tutorials (or watch the videos) a few times thoroughly to make sure you've got everything together before you start.