25 DIY Greenhouse Ideas and Plans
If you're just dipping your toes into gardening, the idea of a greenhouse in your backyard may seem like overkill. While it's not right for everyone, having a greenhouse offers a ton of great benefits – like the opportunity to have fresh flowers and veggies year-round!
Intrigued? Don't worry, you don't have to spend a ton of money on a huge greenhouse because there are a lot of really easy DIY options.
Hoop Greenhouse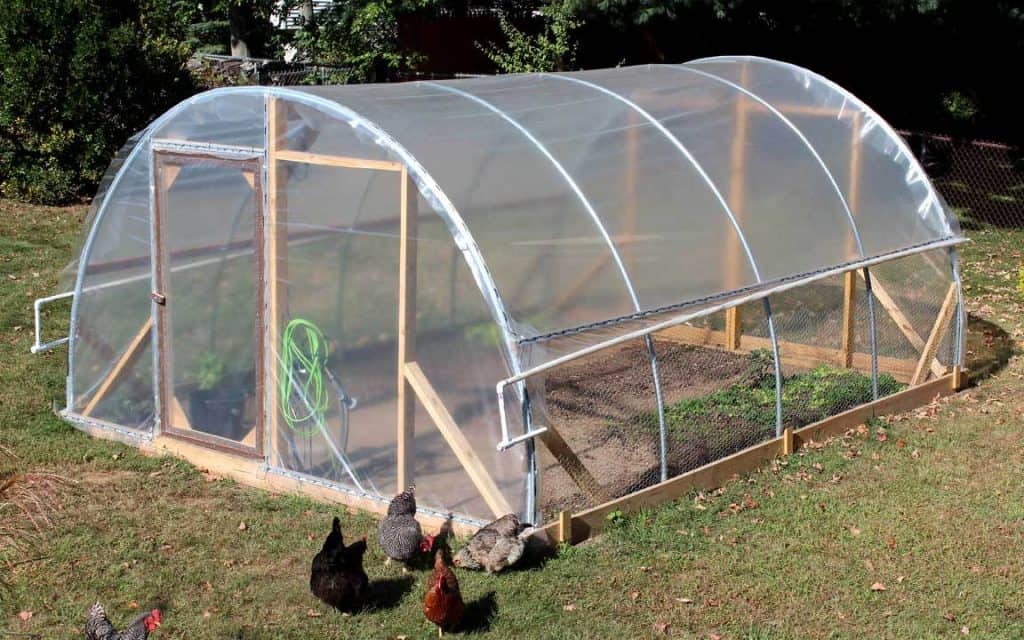 This is probably the most common greenhouse design that gardeners use.
You don't need much to set this up in your garden/yard, just some time and patience. This is a great project for a beginner, and the results look anything but beginner-level.
DIY Hoop Greenhouse by Mr. Crazy Kicks
Strong & Sturdy Greenhouse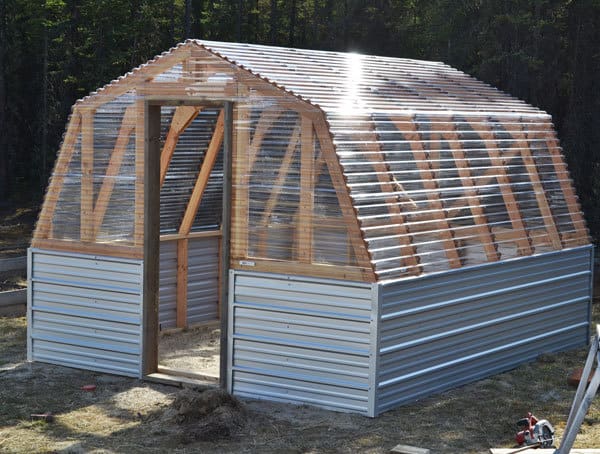 You don't have to worry about a strong storm or gust of wind knocking this greenhouse over, that's for sure!
You'll need a little bit of skill to build this style, but it will be worth it because it will stand for years.
DIY Greenhouse by Ana White
Portable Unheated Greenhouse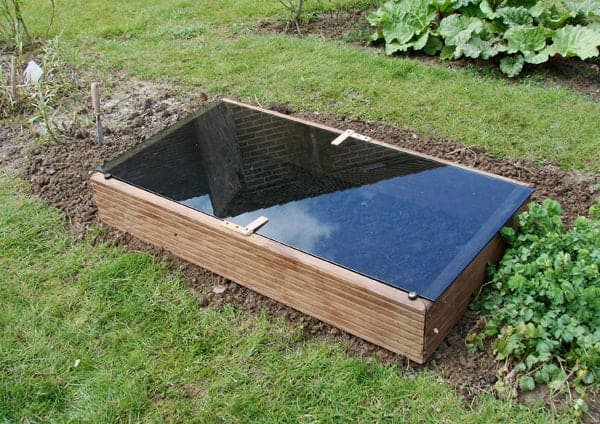 If you have an HOA that isn't too keen on a structure in your backyard, this is a great workaround.
You can get your veggies started before spring arrives with this little portable greenhouse. Even better, you can build it very easily.
Unheated Movable Seed Starting Greenhouse by Instructables
Cedar 4×4 Greenhouse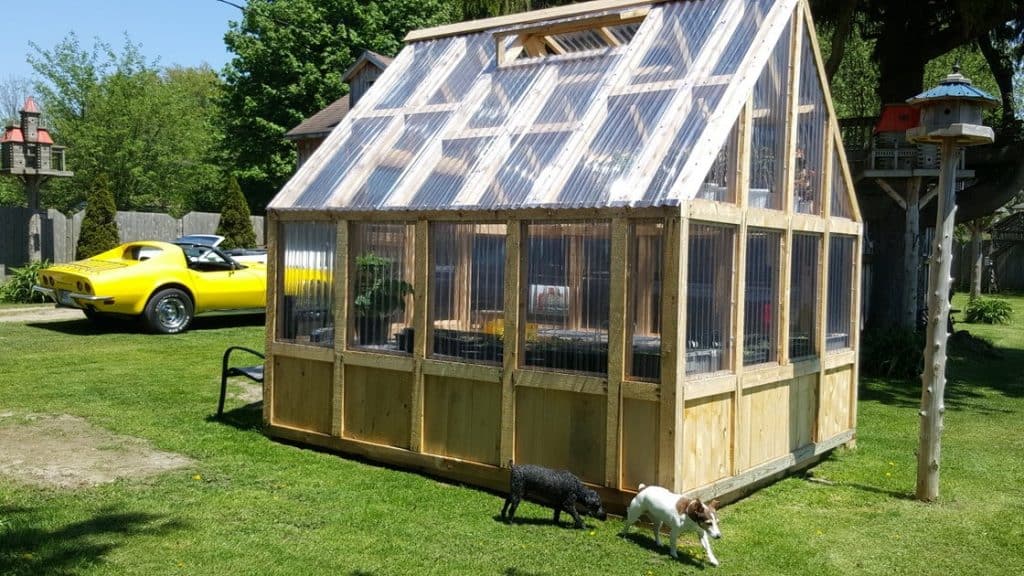 Doesn't this look like it was built by a professional?
Good news, you can achieve the same look even if you're not a professional builder yourself. Check out the website for instructions on how to build it.
4×4 Greenhouse by Hometalk
Bright & Airy Greenhouse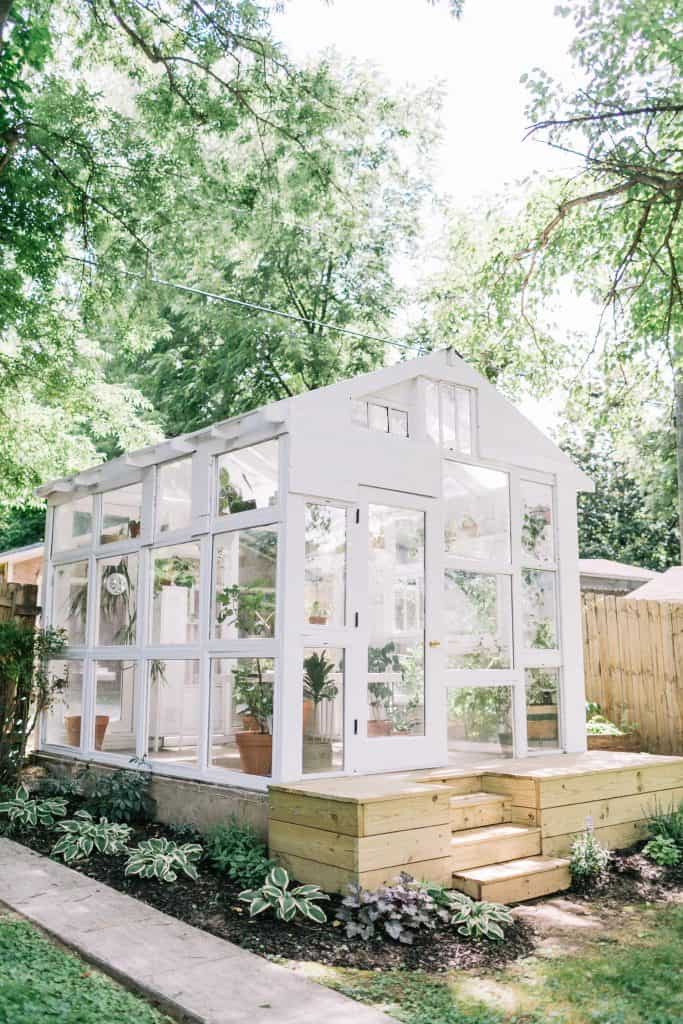 Who knew a greenhouse could be so beautiful and dreamy?
This blogger converted a garage that had seen better days into this masterpiece. It was a big undertaking, but totally worth the work (if you ask us).
How to Build a Greenhouse by A Beautiful Mess
Upcycled Window Greenhouse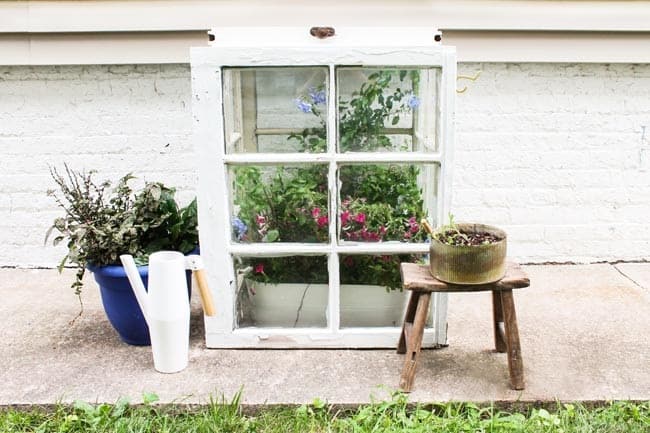 If you're in the market for a pretty greenhouse, but don't have a garage to convert, this upcycled window version is for you.
All you need to do is get your hands on some pretty windows (check out flea markets or thrift stores) and you will be on your way to recreating this beauty.
Build Your Own Greenhouse by Black+Decker
Budget-Friendly Lean-To Greenhouse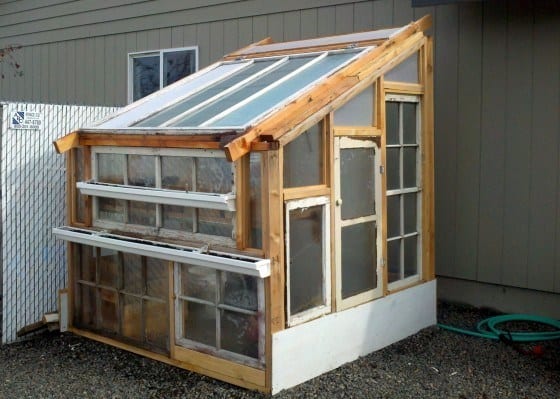 It doesn't have to cost a ton of money to build a greenhouse, and this one is proof!
This blogger built a lean-to greenhouse for less than $100!
How to Build a Lean-To Greenhouse for Under $100 by Fabulessly Frugal
Countertop Greenhouse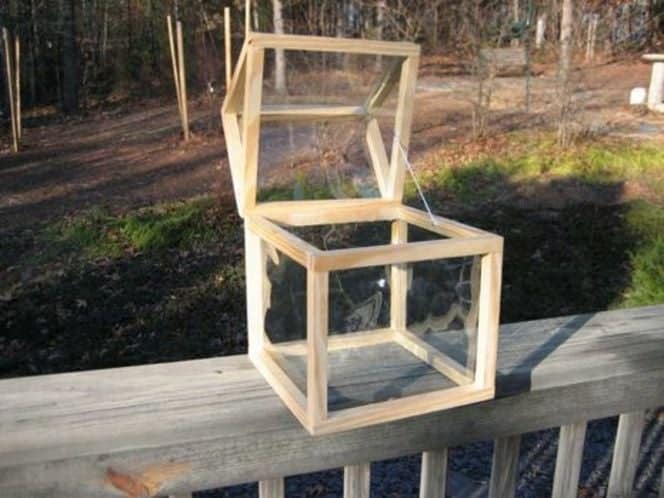 If you live in a place where you don't have a yard, you can still have a greenhouse!
This little greenhouse is perfect for your countertop or even perched on a concrete slab if that's all the outdoor space you have.
Countertop Greenhouse by Instructables
One-Day Greenhouse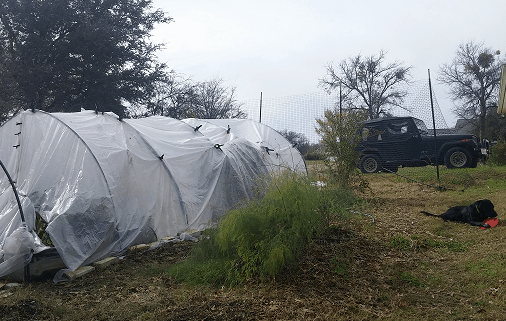 This may not be as aesthetically pleasing as some other greenhouses, but it will get the job done!
Not to mention, you can build this in a single day!
Build an Inexpensive Greenhouse in One Day by Home Grown Fun
Simple Design Greenhouse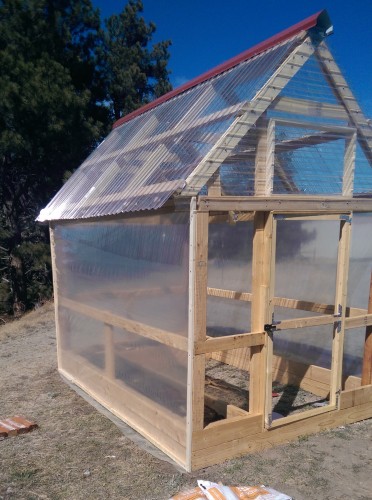 Remember when you were a kid and you'd draw a really simple house whenever you had a blank sheet of paper? You probably didn't realize you were drawing this greenhouse.
It's super simple, functional, and easy to make!
DIY Greenhouse Design by SurvivalistPepper
"In-Ground" Greenhouse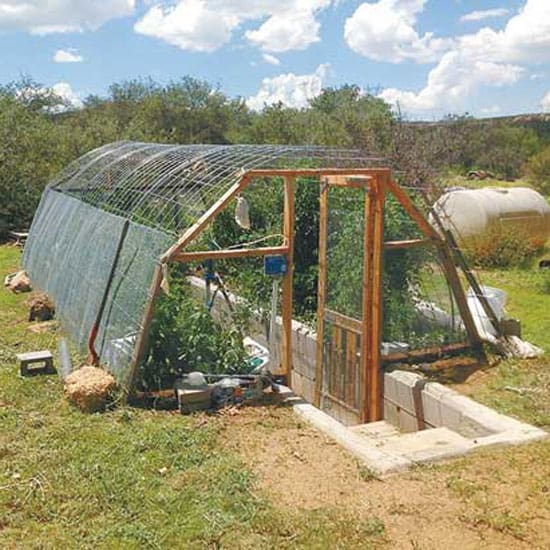 If you want to replicate this greenhouse, you will need a little bit of skill.
If you're not up for the challenge (no judgement!), this can at least serve as some inspiration for you to create something of your own that's a little easier to make.
DIY Greenhouse Underground by Farm and Garden
Kid-Friendly Greenhouse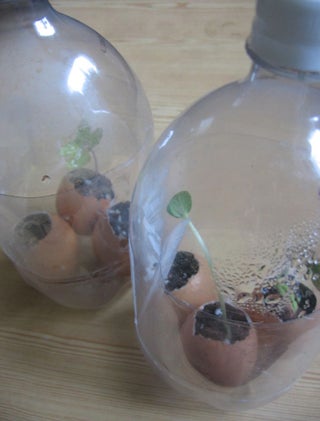 Looking for a fun project to do with your kiddos? Grab a two-liter bottle!
This "greenhouse" is made from a recycled bottle but has the exact same effect as a big greenhouse. Your little one will love making it with you and will love watching their plant grow.
Pop Bottle Greenhouse by Instructables
$50 Greenhouse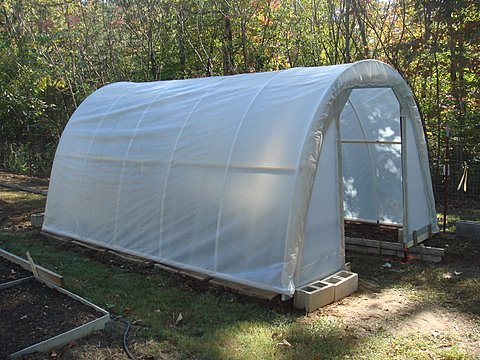 What's better than a $100 greenhouse? A $50 one.
This DIY greenhouse doesn't take a lot of effort, money, or materials but it will definitely get the job done!
$50 Greenhouse by The Door Garden
GeoDome Greenhouse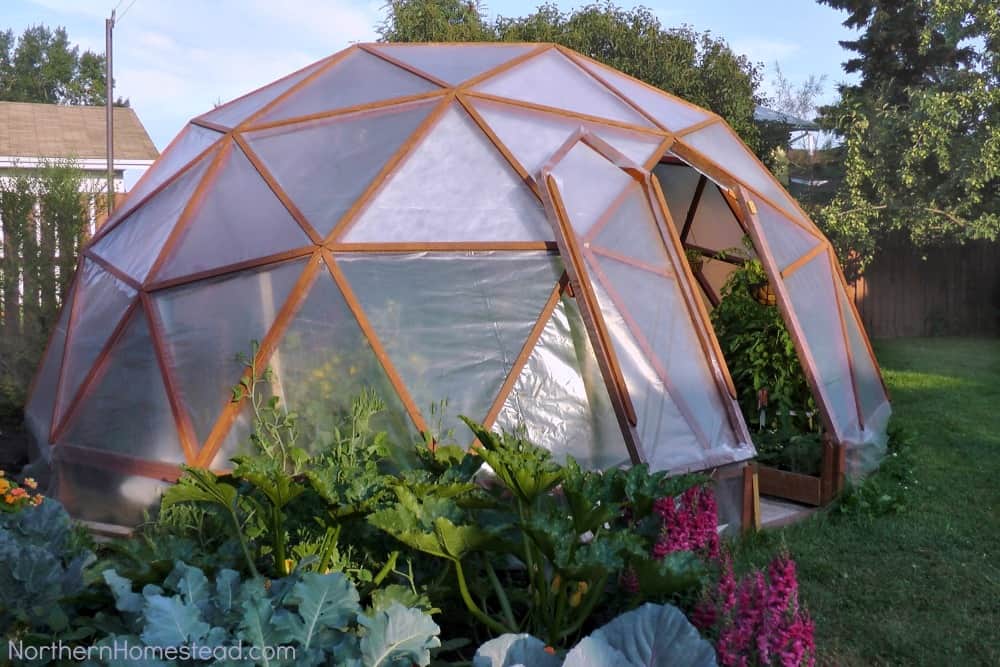 Doesn't this look like a really sophisticated greenhouse?
It's definitely not a DIY project for beginners, but it's still doable! You can achieve this same, unique look using the builder's tutorial.
How to Build a GeoDome Greenhouse by Northern Homestead
Pallet Greenhouse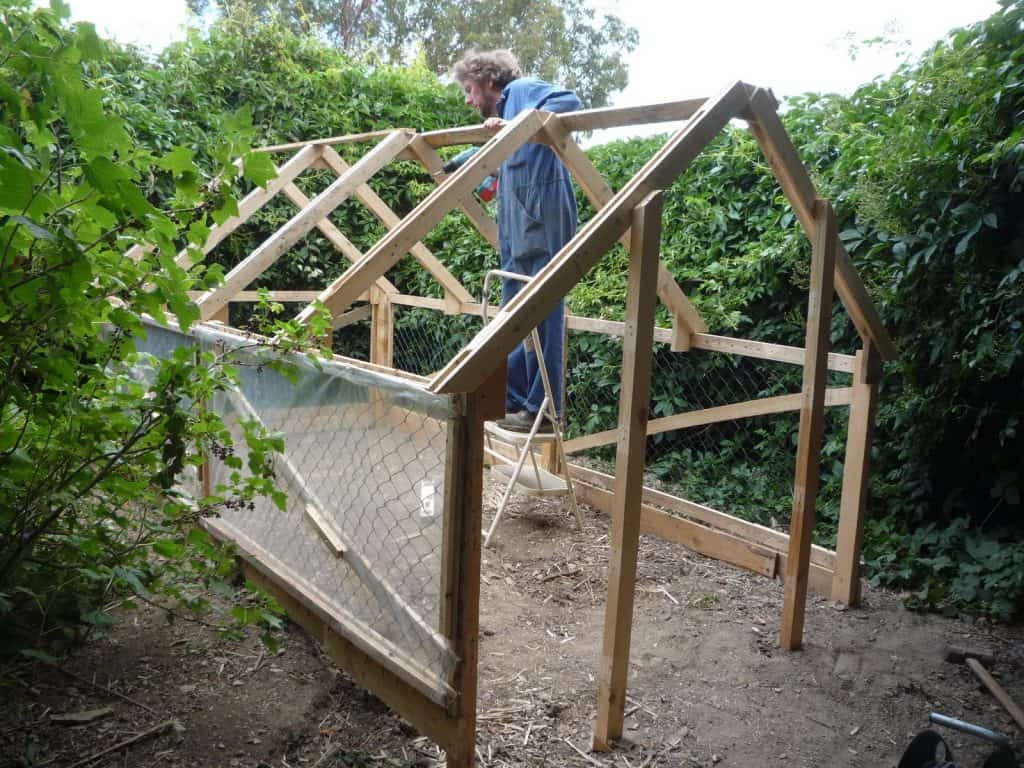 If you can't make it out of a pallet, it doesn't count as a DIY project, right?
Here's a pallet version of a greenhouse, further proof that scrap wood can create beautiful things.
Home-made Low Cost Pallet Greenhouse by The Green Lever
Unique But Functional Greenhouse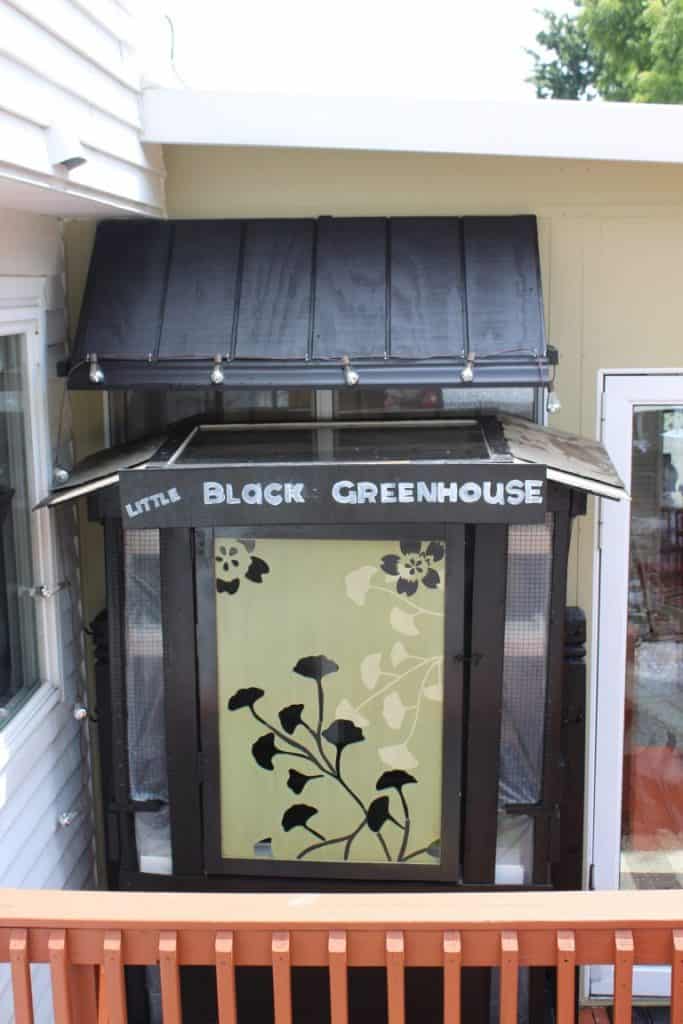 This is probably one of the most unique greenhouses, ever. But, it works!
This blogger got creative and designed a working greenhouse to fit the space she had to spare. If nothing else, it's some great inspiration.
DIY Greenhouse by Perfectly Destressed
100% Recycled Greenhouse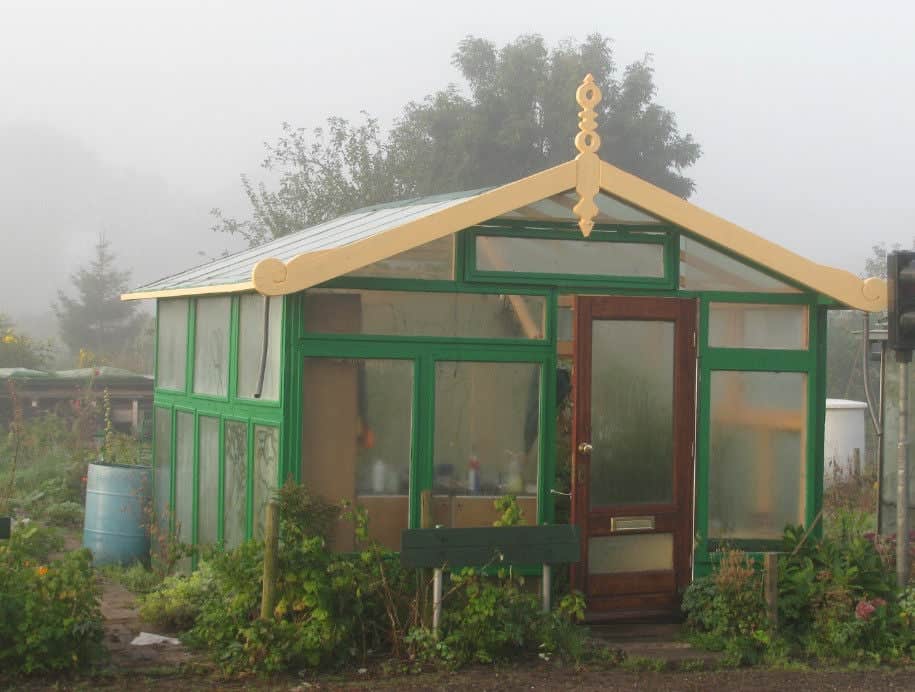 Don't let the fact that this was made from recycled materials fool you, this greenhouse could easily pass for brand new.
It's not an easy design to recreate (but there are instructions if you want to try), but it's a wonderful example of what can be made with items some may deem as trash.
High-End Greenhouse, 100% Recycled Materials by Instructables
Covered, Hinged Greenhouse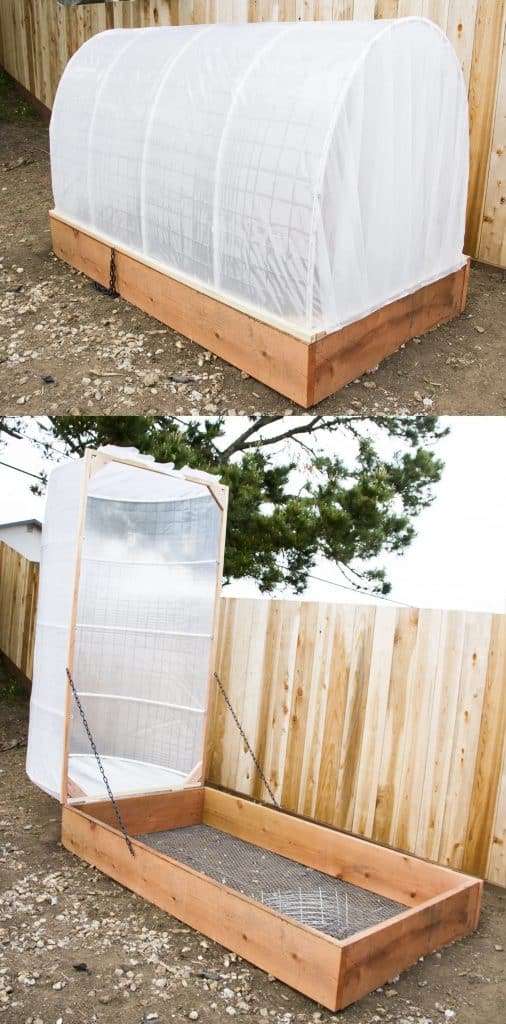 This may be the most brilliant thing, ever.
Basically, it's a garden bed with a hinged cover that allows you to turn it into a greenhouse. So smart, and so easy!
DIY Covered Greenhouse by Apartment Therapy
Rustic Greenhouse

This was made from repurposed windows. Let that sink in.
Seriously, this beauty is made from old windows (and probably a lot of patience, too). It's not one that a beginner could easily replicate, but they could definitely build a similar one on a smaller scale!
DIY Window Greenhouse by Liz Marie Blog
Salvaged Window Greenhouse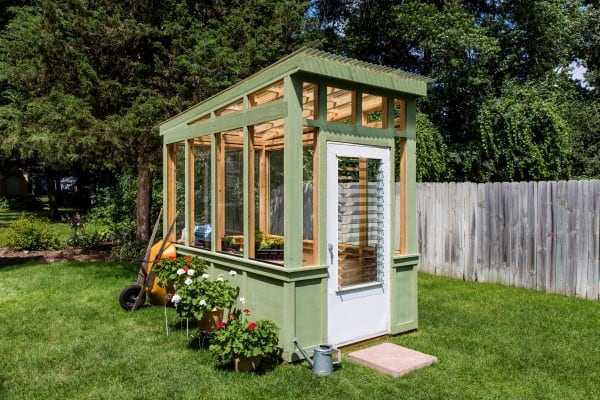 This is a different take on the repurposed window greenhouse.
Basically, if you can get your hands on some discarded windows, you have the makings for a great greenhouse!
Build an Old Window Greenhouse by Garden Therapy
15-Minute Greenhouse
This may not be the prettiest thing to look at, but it works!
You can make your own "greenhouse" in only 15 minutes using this tutorial. It's not a longterm solution, but it will certainly work as you get your plants growing for the season.
15 Minute Small Greenhouse by Instructables
High-End Greenhouse Shed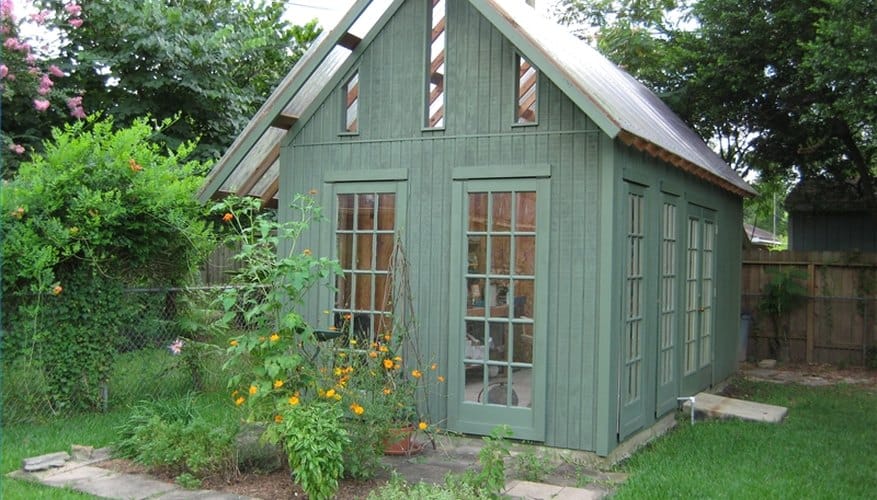 If you love the idea of a greenhouse, but want one that is aesthetically pleasing, this. Is. it.
This DIY greenhouse shed looks like it could be a guest house or some other extension of a home. It's proof that functionality and beauty don't have to be mutually exclusive.
DIY Greenhouse Shed by Garden Guides
IKEA Hack: Urban Greenhouse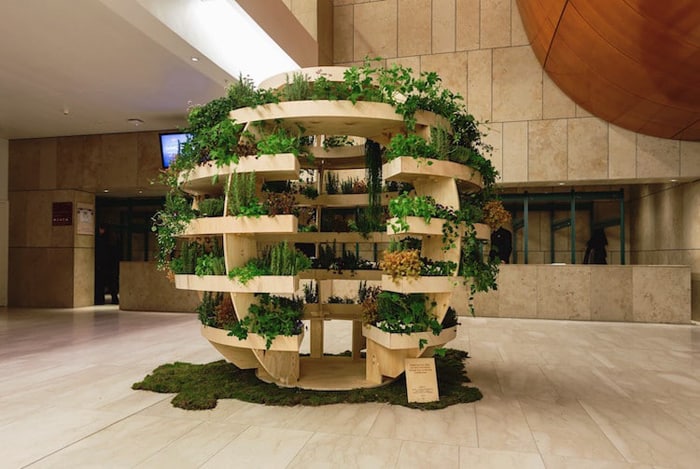 While it may be a big undertaking, this IKEA hack makes a beautiful urban greenhouse.
If you are up for the challenge, just make sure you have plenty of space to build it!
Create Your Own Globe-Shaped Greenhouse with IKEA Instructions by Awesome Inventions
Recycled Food Container Greenhouse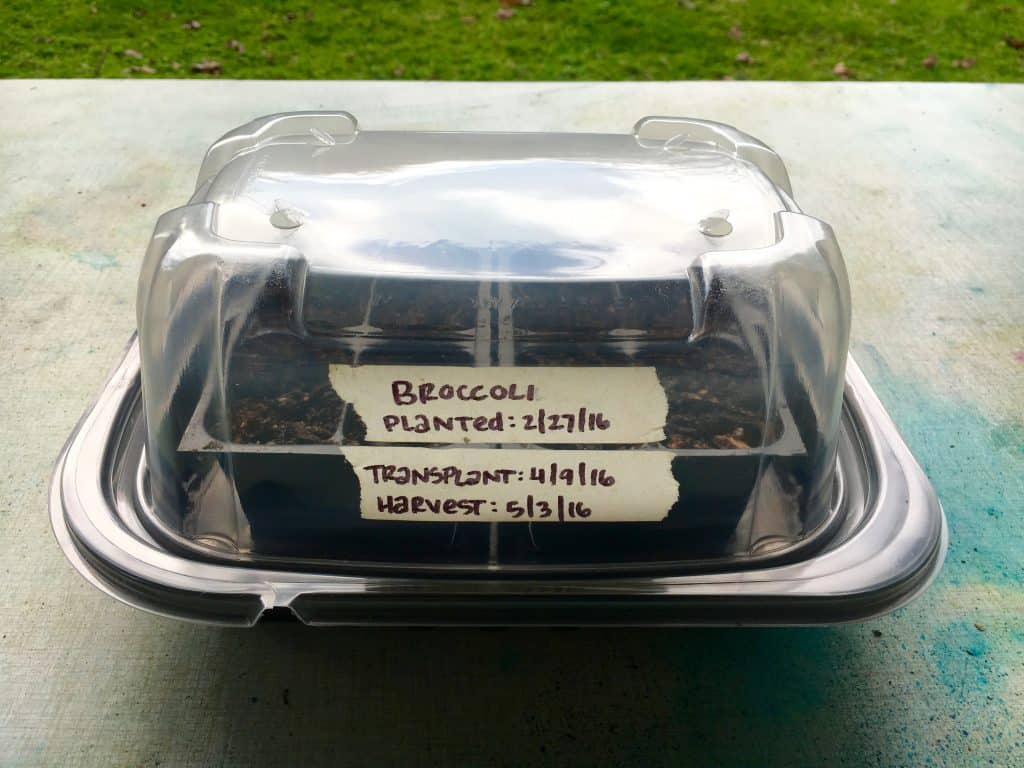 Everyone has had those nights where they don't want to cook so they stop by the grocery store to pick up a rotisserie chicken for dinner. Now, you can say you did it for the container, not out of exhaustion.
This little greenhouse was made from a recycled chicken container and works wonderfully!
DIY Mini Greenhouse From Repurposed Chicken Containers by Camp Fire Seattle
Repurposed Carport Greenhouse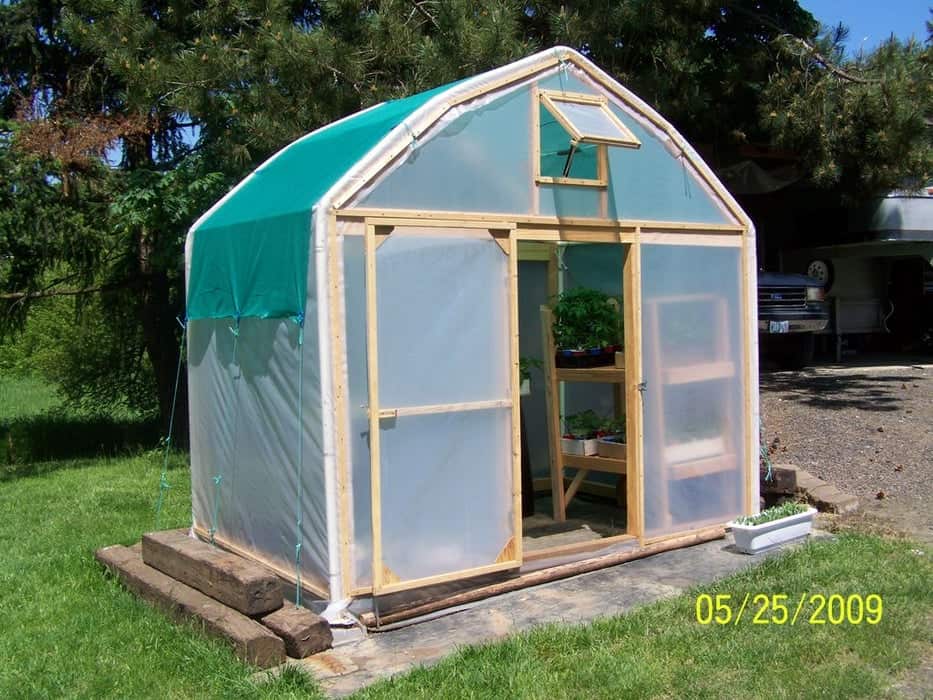 You don't need an old carport to recreate this greenhouse because you can get the same materials at a hardware store.
This greenhouse design is simple and functional, and one that doesn't require super woodworking skills!
Greenhouse from an Old Car Port by Instructables
Conclusion
Whether you decide to go really big or really small with your greenhouse is totally up to you. No matter what you choose, you're going to end up with plants, flowers, or veggies that you may otherwise never have been able to grow – and that's worth the time and energy of a DIY project.
Even if you have no interest in tropical flowers or fresh veggies yearround, you can always build a greenhouse for no other reason than a little warm spot to escape to during the cold winter months. No judgement.