25 DIY Leave-In Conditioner Recipes and Ideas
When it comes to your hair, there are about a million – maybe more? – products that thousands of companies push, all claiming they're the "best thing" for this hair type or that hair condition.
But when you look at the ingredients list of most of the products, you'll see that nearly all are made of artificial, potentially harmful chemicals.
So instead of shopping at Amazon for some chemical-ridden product, you can make your own leave-in conditioner recipes to meet your general and specific hair-type needs.
Simple Coconut Milk Conditioner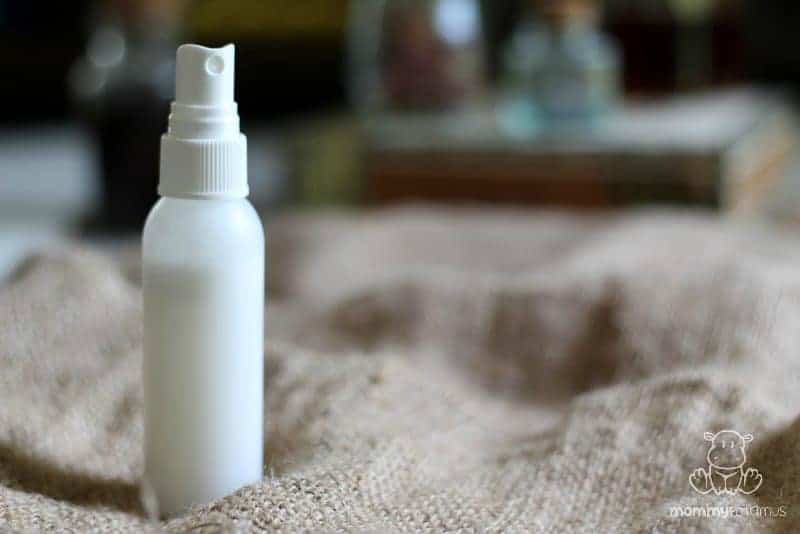 If you are looking for a very simple, 3-ingredient DIY leave-in conditioner spray, then this is a great option for you. It doesn't contain any preservatives – so it does require refrigeration – and it just uses coconut milk, distilled water, and a few drops of your favorite essential oils.
Overall, the recipe just takes about 5 minutes to mix up. The creator provides you with instructions for both homemade coconut milk and store-bought coconut milk, too, which is an extra bonus.
Via Mommypotamus
Simple Olive Oil Conditioner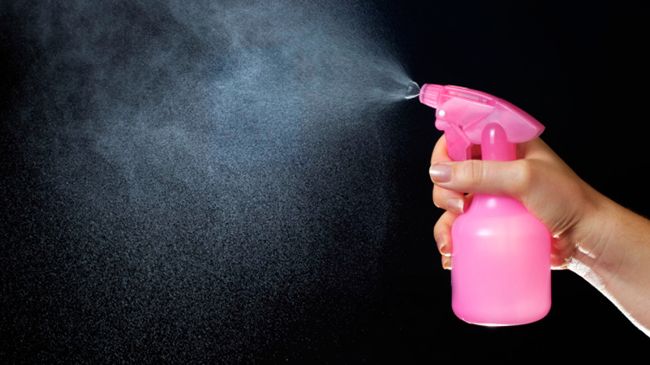 If you prefer olive oil as your base conditioner ingredient, you can follow along with this super simple, three-ingredient blend that will do wonders in basic conditioning hair care. And you won't spend a fortune making it, either.
Just grab some distilled water, extra virgin olive oil, and a couple tablespoons of your favorite natural conditioner. All you have to do is mix it up in a spray bottle and shake well.
Via Naturally Curly
Hair-Growth Stimulating Leave-In Conditioner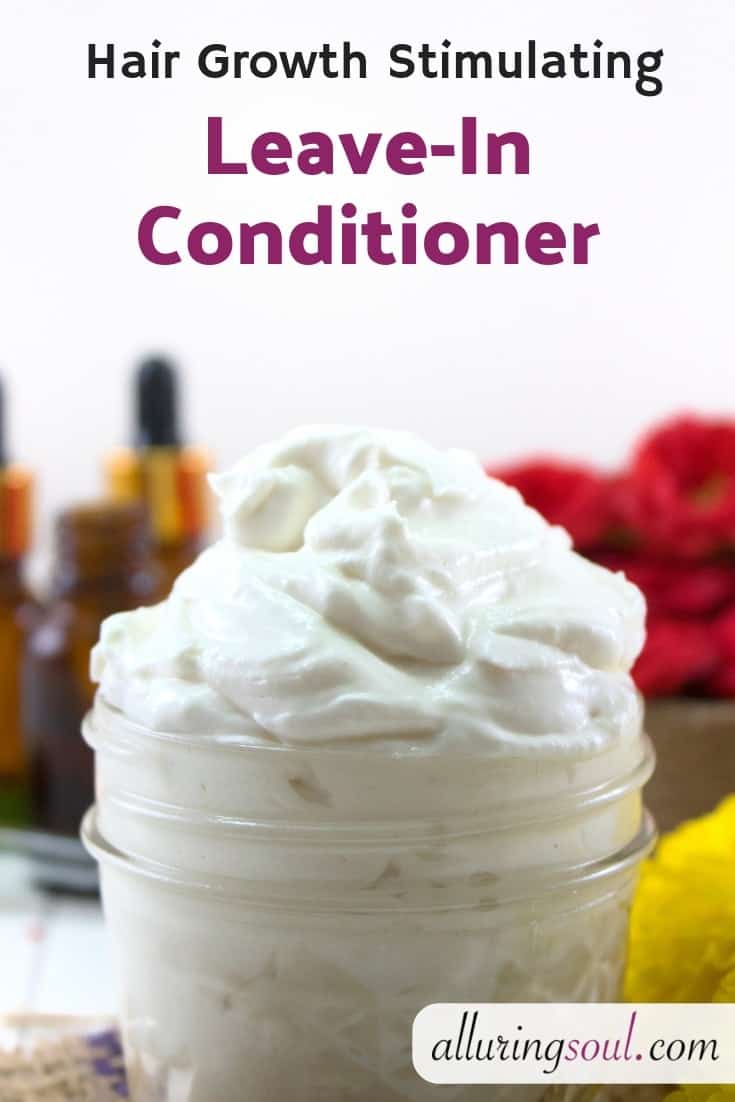 The right kind of leave-in conditioner can really affect the healthiness of your hair. It's designed to lock in moisture, add shine, and increase the softness so you don't have any of that gnarly, kinky hair that gets caught on your fingers every time you shrug.
This particular leave-in is also designed to improve the overall strength and health of your hair, too, and stimulates growth through the use of key ingredients your hair loves, such as shea butter, argan and coconut oils, witch hazel, and horsetail extract oil
Via Alluring Soul
Curl Cream Conditioner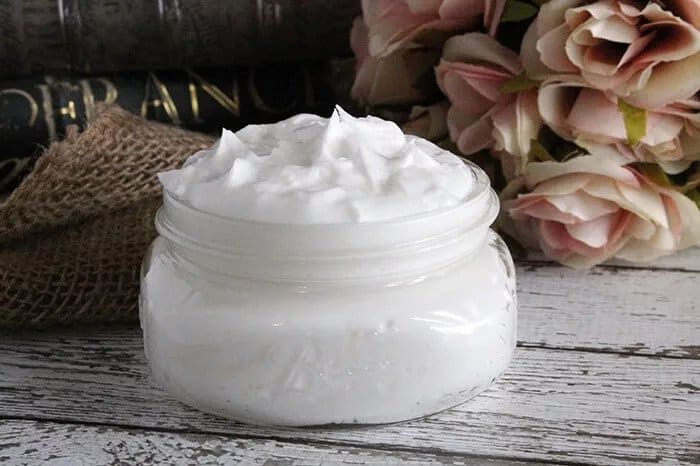 This one is for the folks with curly or wavy hair that just gets out of hand. It's a creamy leave-in that helps your hair feel smoother, the curls get tighter – in a good way – and the strength and health overall to improve.
For this one, you'll need aloe vera gel, cold-pressed coconut oil, and shea butter. You'll cook everything after thorough mixing. Just follow the instructions, which are super easy. In less than an hour, you'll have a magical cream that helps those curls beautiful, soft, and bouncy.
Via Style Tips 101
Deep Conditioner For Natural Hair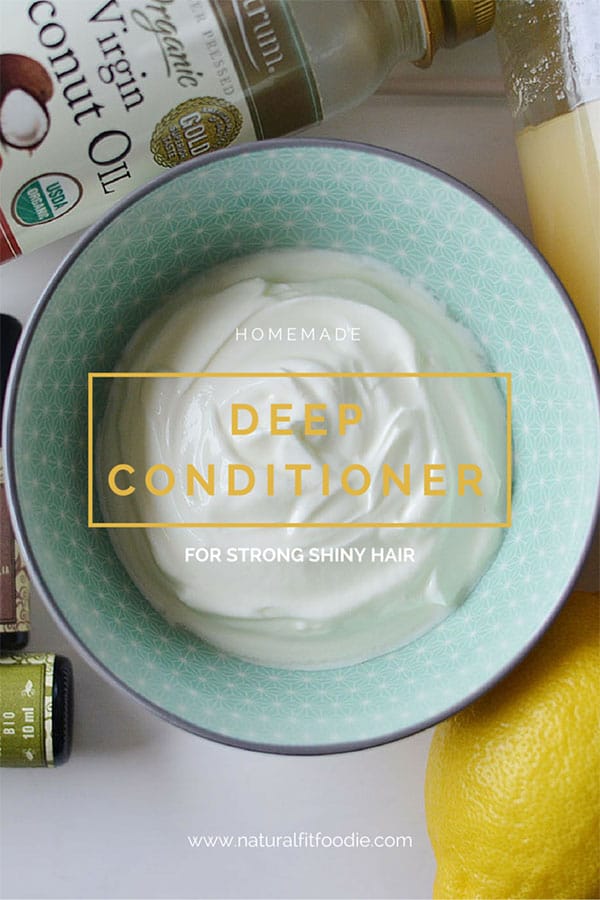 This deep conditioner for natural hair provides tons of nutrients that your hair needs. It reduces frizz and adds strength through protein in Greek Yogurt. It provides a natural humectant through honey that helps to lock in moisture, which also smooths, grows, and increases shine.
It also strengthens and moisturizes through coconut oil, lemon juice, and lavender essential oil. And tea tree essential oil helps to prevent any issues with dry scalp and dandruff.
DIY Leave-In Hair Detangler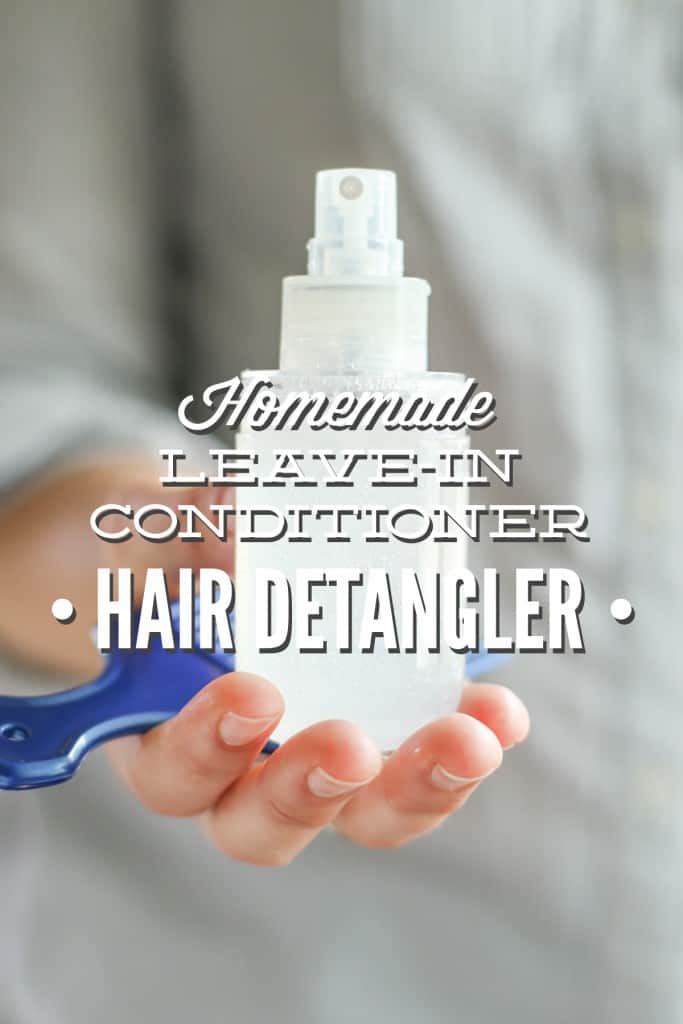 Whether you've got straight or curly hair, a leave-in detangler can be a great option to help improve the overall health of your hair. And, whether you're a grown-up or a kid, that detangler can really help out the "emotions" of your scalp.
This particular leave-in detangler uses aloe vera gel, vegetable glycerin, distilled water, and lavender essential oil (or orange or rosemary) to produce about 4 ounces of pain-preventing detangler for any sensitive head. Just don't use rosemary for kids under 10.
Via Live Simply
Argan And Agave Shine Spray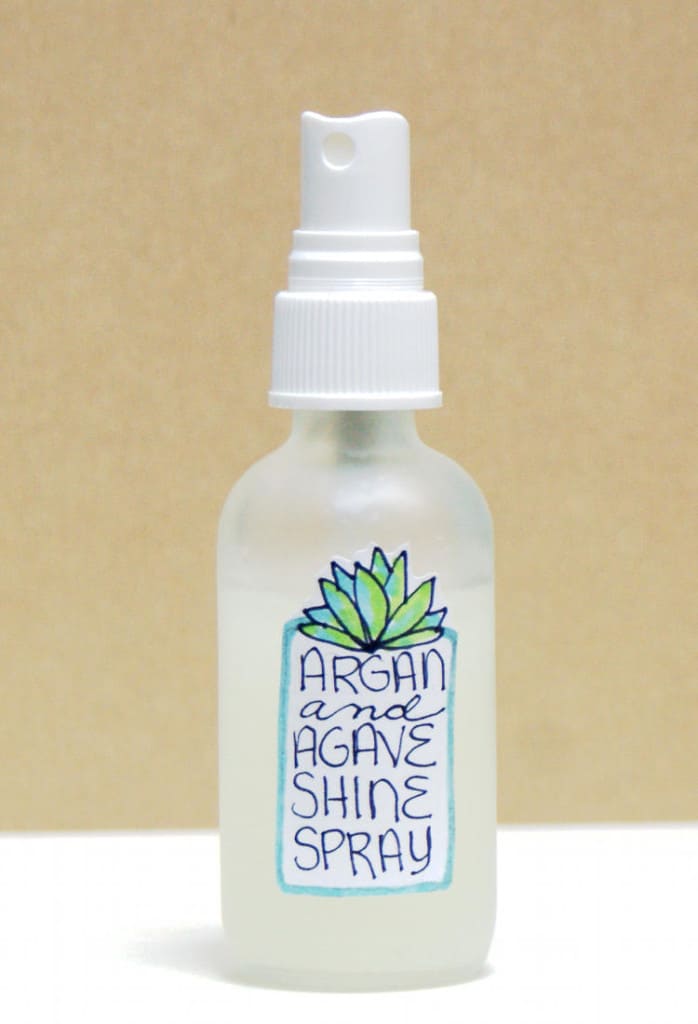 Argan and agave combine in this shine spray to really help dry, damaged, and dull-looking hair. It's an intensive conditioner designed to boost shine, lightness, and moisture, all while taming frizz and damaged ends.
To make this amazing serum, you'll need some argan oil, fractionated coconut oil, ale vera gel, natural jojoba oil, Cyclomethicone, Dimethicone, glycol, and agave syrup. Follow the instructions carefully for the preparations and soon you'll have a wonder-working leave-in for your lackluster locks.
Via Soap Deli News
Castor Oil Leave-In Conditioner And Detangler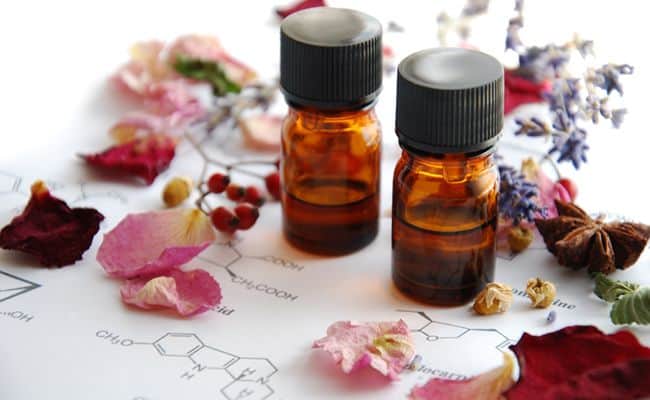 Castor oil is something we maybe have heard of from the "old days" when moms used to shove the nasty stuff down kids' throats, claiming it was the wonder drug for all that ails you – or doesn't – much like coconut oil is touted as the miracle for all that ails you now.
And though nothing is a total miracle worker, castor oil is one of those things that truly has loads of benefits for your hair and skin. This recipe combines it with rosewater, distilled water, extra virgin olive oil, unrefined coconut oil and some of your favorite leave-in conditioner to create this wonderful mix that does even more to detangle and smooth.
Via Naturally Curly
Avocado Oil And Aloe Leave-In Conditioner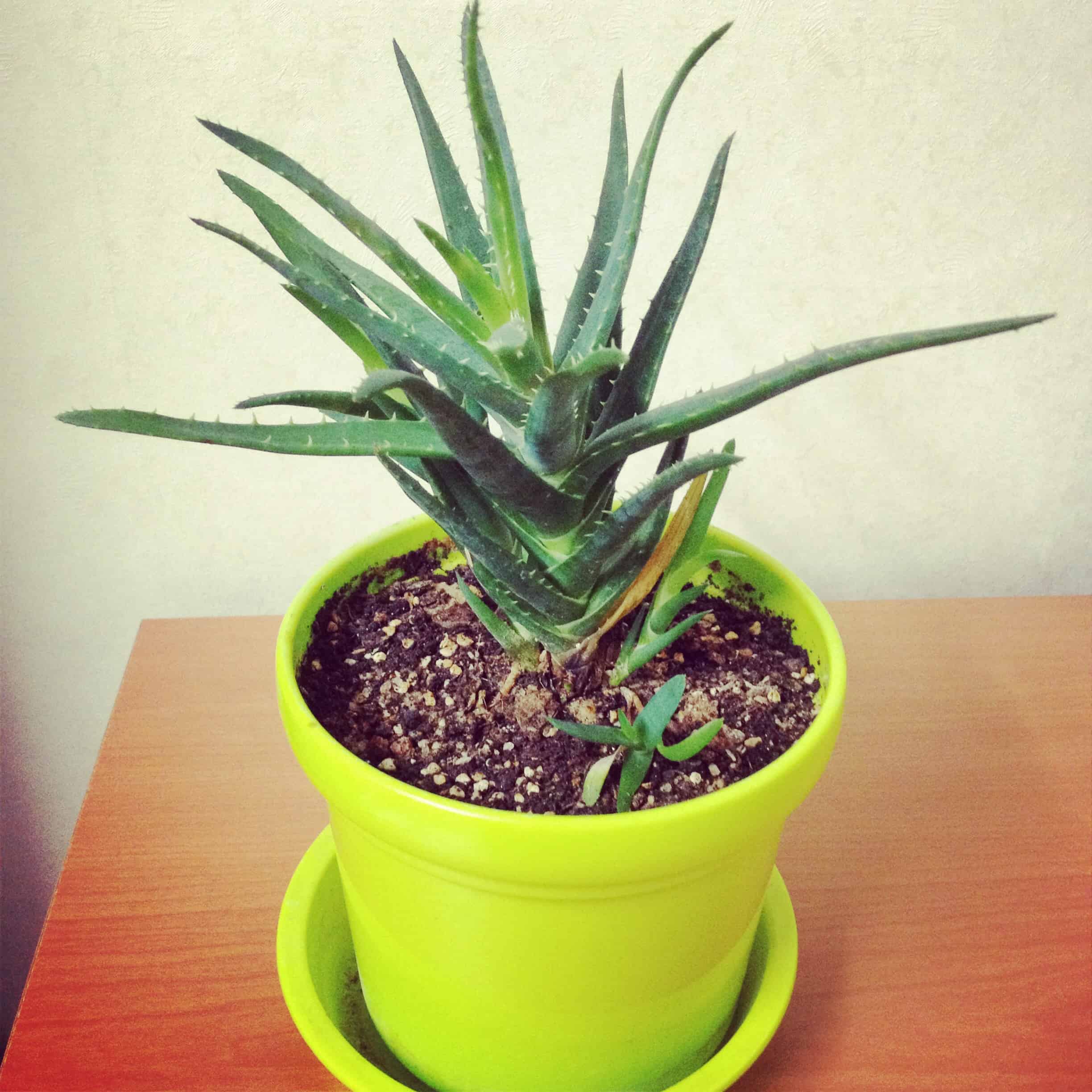 For this one, you'll need to scroll to the second option on the page. The first is a super simple non-homemade leave-in conditioner, but this one is a homemade, all-natural option that's great for moisturizing curls.
This DIY hair moisturizer uses distilled aloe vera juice, a little bit of your favorite store-bought conditioner, avocado oil, glycerin, and your choice of pleasant-smelling essential oils. The instructions are pretty simple and don't involve anything but some mixing and spraying.
Marshmallow Root Conditioner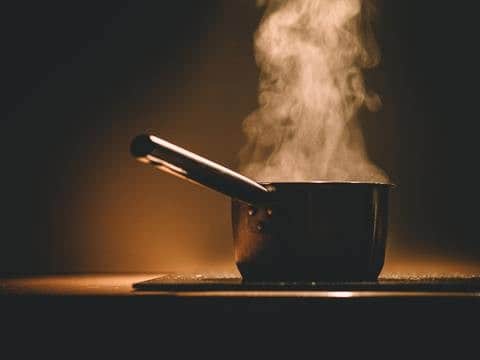 This is another from the previous page as well, that's a bit more complicated than the first. But, if your hair needs some extra love, this is a truly splendid option. It's perfect for natural hair that gets dry and tangled easily.
The recipe lasts about a month or so, but it does need to be stored in the fridge. And is one of the few that you'll need to get out a cooking pot for. But, seriously, it's worth if it you need some slip for the tangled hair.
Super Slip Filled Detangler And Conditioner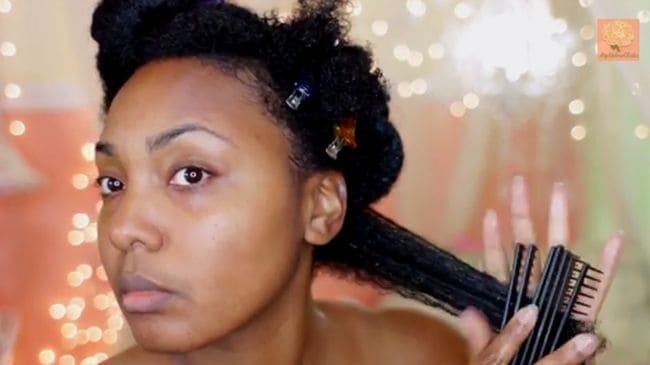 For folks with naturally curly hair, especially "unruly" hair, slip is an important element that will help your curls look and feel better. And this recipe is loaded with slip to help make that natural hair even more gorgeous as you care for it with all-natural ingredients.
The recipe requires distilled water, marshmallow root, slippery elm bark powder, apricot oil, aloe vera juice, avocado oil, castor oil, and Vitamin E oil.
Via Naturally Curly
Shea Butter And Oil LOC Mixture Leave-In Conditioner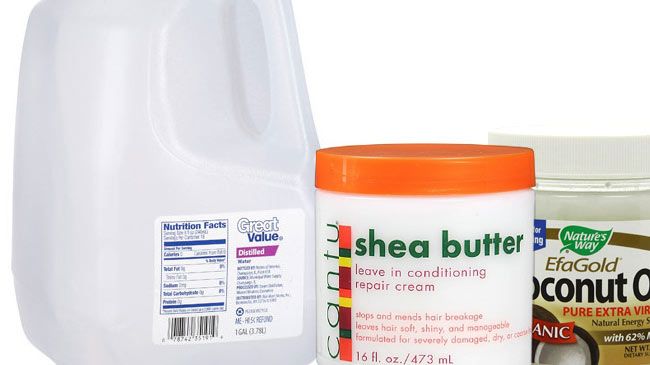 For anyone looking for an LOC Method – liquid, oil, and cream – formula, you've found it. This shea butter and oil leave-in conditioner combo is perfect for application for this, and you'll never look back, according to the folks at Naturally Curly.
You'll need distilled or spring water for your base. Then, you'll need shea butter leave-in condition repair cream of some kind. Next, you'll need a combination of oils – posted used coconut, olive, and castor oils together – or a single oil you love.
Via Naturally Curly
All-Natural Leave-In Hair-Growth Treatment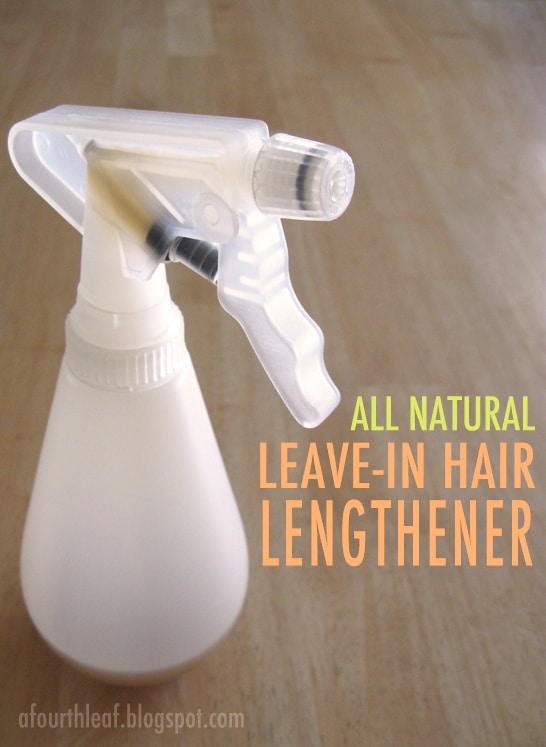 If you're looking for a totally relaxing, all-natural leave-in conditioner, this is a great option. It's very soothing, completely natural, and smells amazing. Plus, it's inexpensive and super easy to make and doesn't require fancy ingredients from Whole Foods.
For this, you'll need two bags of either chamomile or peppermint tea (no mixed flavors, unless it's just mixing these two), dry rosemary leaves (read: spice rack), lemon juice, and distilled water. That's it.
Via A Fourth Leaf
Shea Butter And Aloe Leave-In For Curls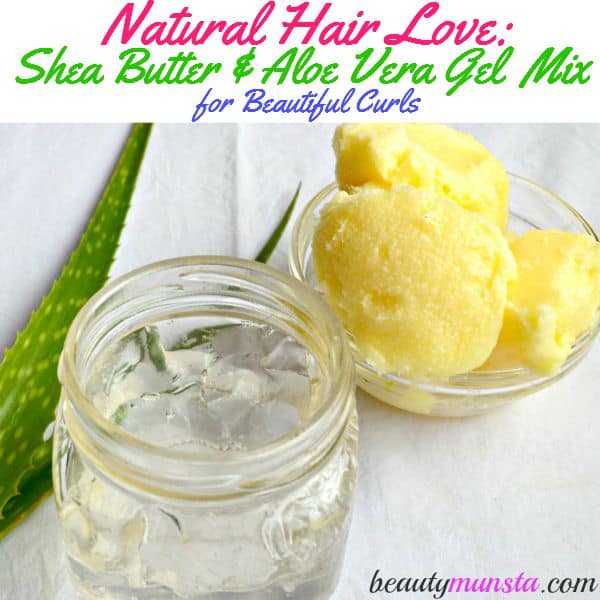 Here's another amazing recipe that makes fantastic use of shea butter to tame curls and boost shine. It's made up of raw shea butter – which you can easily buy online – pure aloe vera gel, grapeseed oil, apricot kernel oil, lavender essential oil, and Vitamin E oil.
You'll need a double boiler and about half an hour to totally prepare this (including cooling time) for your hair. It will need to store it in the fridge for ultimate life and avoid using your hands to directly apply it, as that will lessen its shelf life.
Via Beauty Musta
Shea Butter Conditioner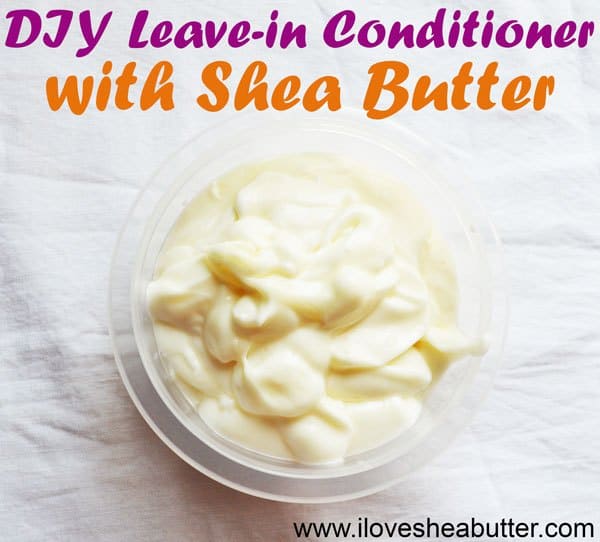 This homemade hair conditioner is another amazing way to use shea butter for all of its benefits to your hair. After all, it is one of the absolute best natural moisturizers on the planet, and using it in the leave-in conditioner helps deflect frizz and dullness.
You'll need shea butter, raw honey, coconut oil, olive oil, and essential oils you love (recommended rose, lavender, jasmine, or geranium). To make it, you'll need a double boiler and hand mixer.
Via Beauty Munsta
Coconut Milk And Castor Oil Conditioner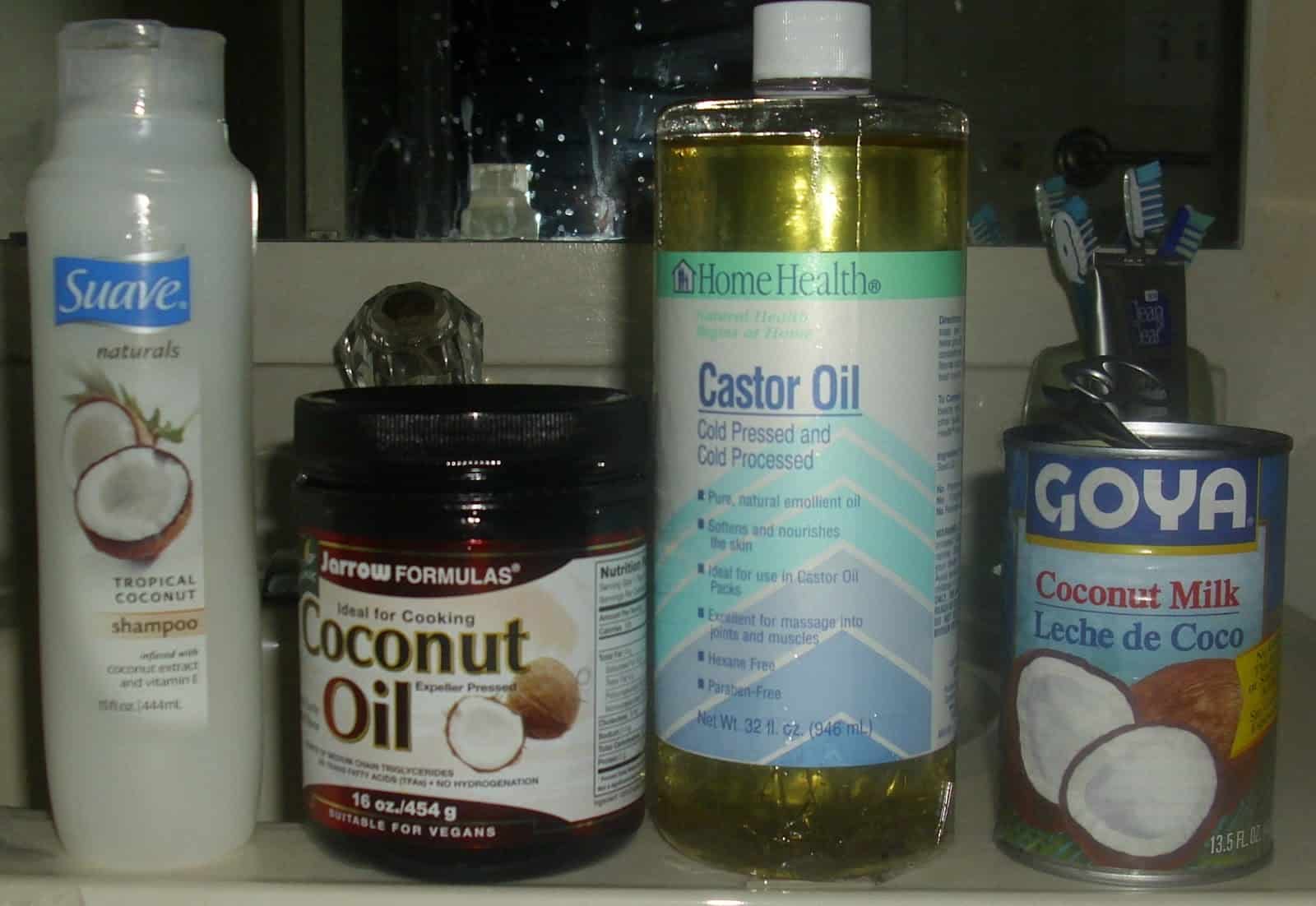 Here's another great recipe using the wonderful combination of castor oil and coconut milk to boost shine, smooth strands, and seal in moisture in a leave-in conditioner made of easy to get ingredients.
You'll need canned coconut milk (minus the water that sits apart from it within the can – so don't shake it up!), some natural tropical coconut conditioner from your favorite brand, expeller-pressed coconut oil, castor oil, and a pinch of shea butter. (Note: the directions are in paragraph form, rather than a recipe, so read carefully.)
Via Beautiful Kinks
Coconut Honey Leave-In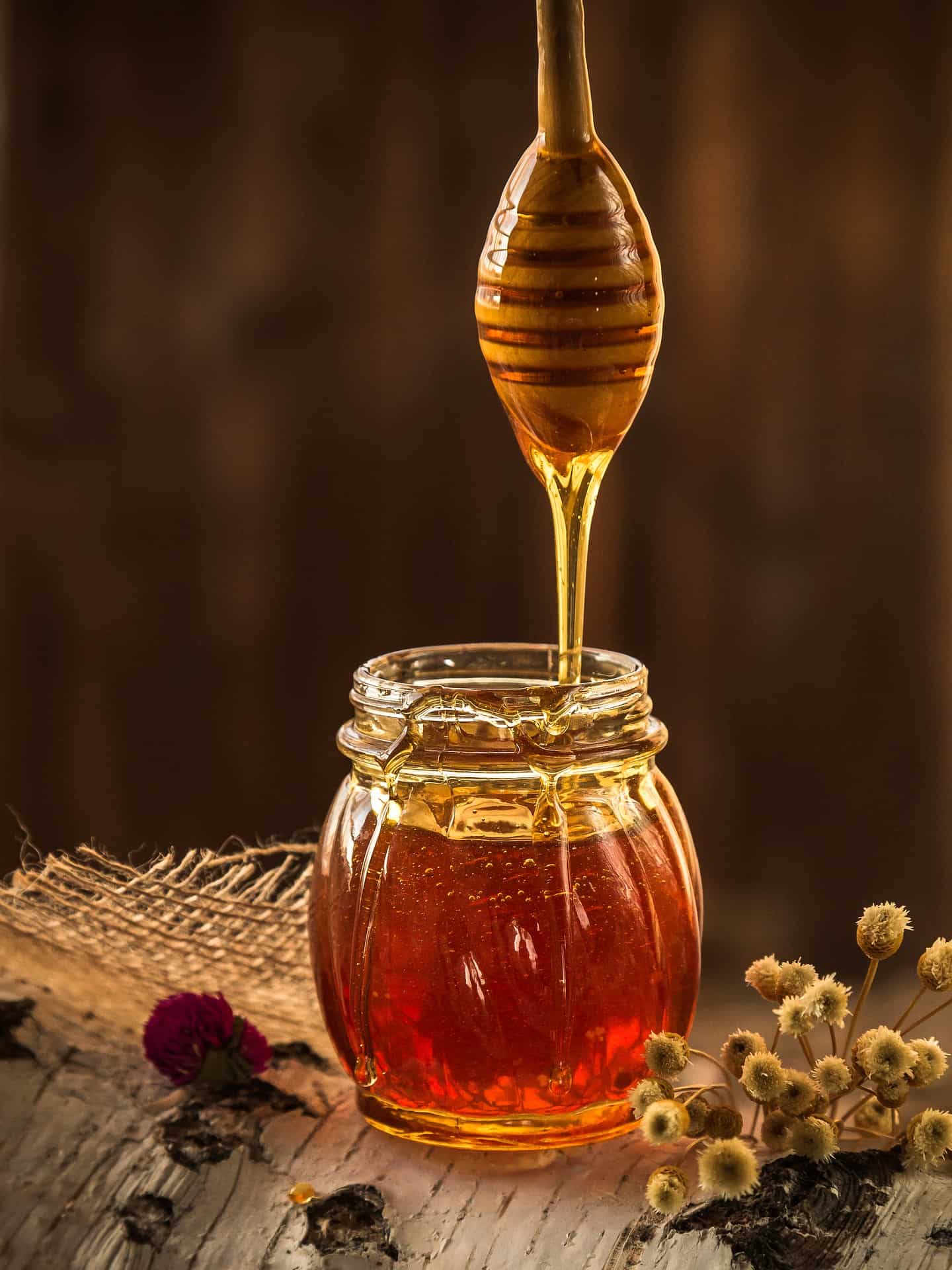 This is the first recipe on this list of multiple homemade leave-in conditioner DIYs on this page. It's especially for dry, brittle hair that needs some extra love and helps to restore health and beauty once more.
You'll need coconut oil, aloe vera gel, avocado oil, and water (distilled or spring is recommended). The instructions are incredibly easy to follow, and it doesn't take more than about 5 minutes to make up a batch.
Via Kinky Curly Yaki
Soothing Herbal Oil Conditioner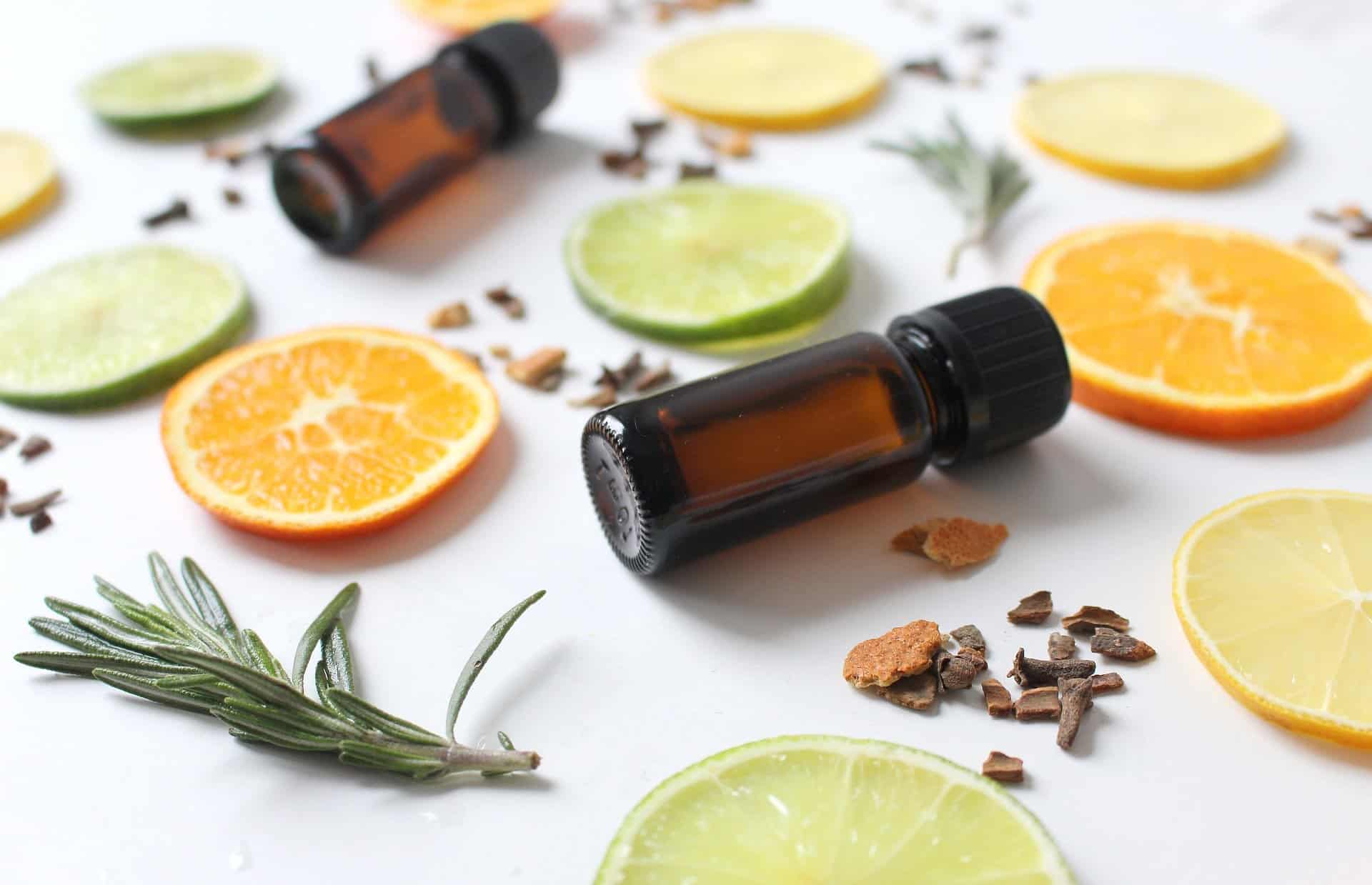 The second on the list at Kinky Curly Yaki is this soothing, comforting mixture of coconut products, aloe vera gel, shea butter, and several herbal oils. Specifically, it uses thyme oil and rosemary oil to soothe inflamed scalps and reduce dandruff.
The other ingredients include purified or distilled water, aloe vera gel, coconut oil, coconut milk, shea butter, and olive oil. The fragrance can be a little strong for some, so you may need to dilute a little with extra water.
Via Kinky Curly Yaki
Jojoba Hydrating Conditioner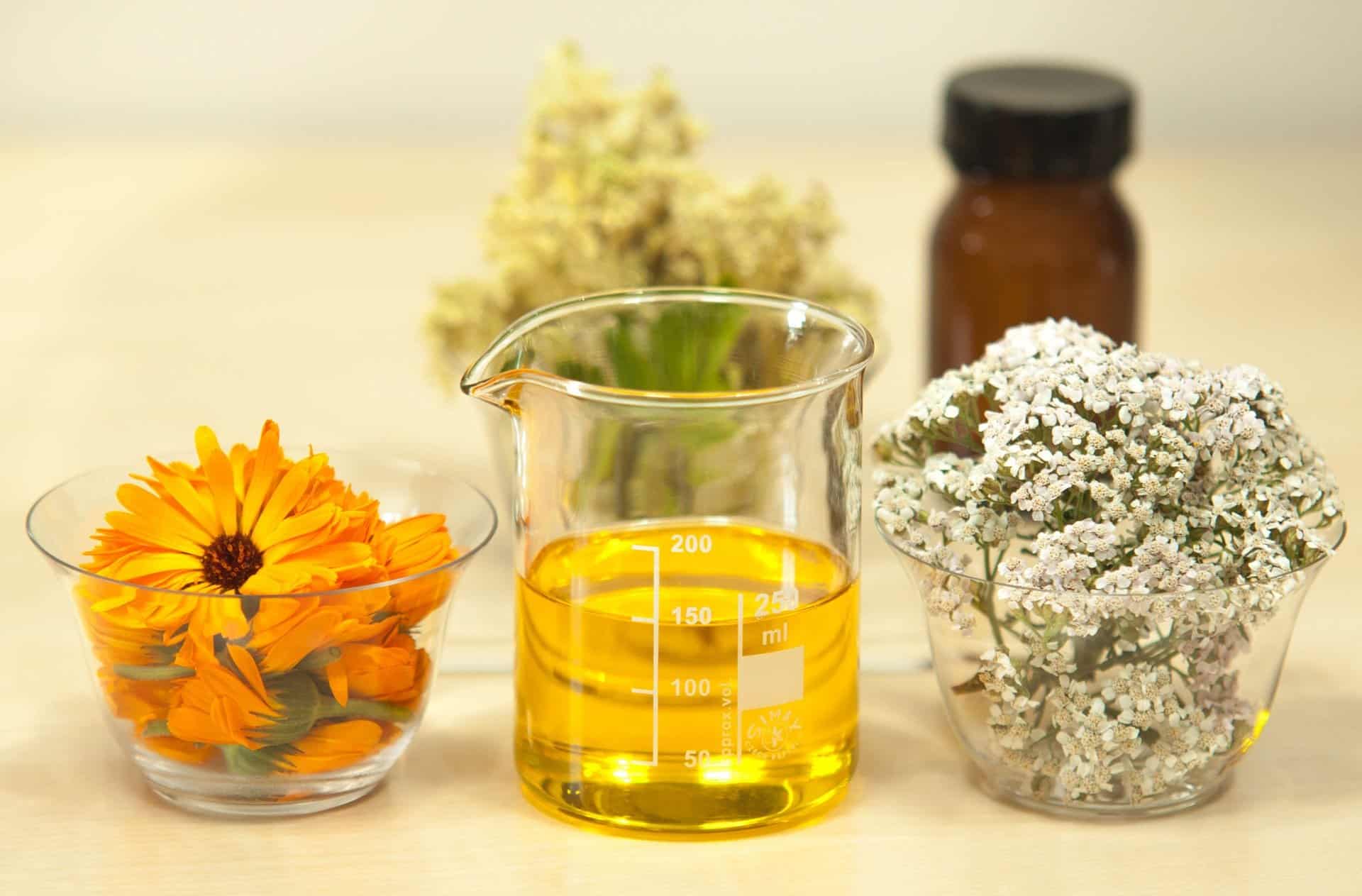 And the third one on their list at Kinky Curly Yaki is one that uses the amazing powers of Jojoba. This amazing oil mimics the natural oil in your hair, so it produces a more natural shine while promoting softness and shine.
This is a light mixture that only requires three ingredients: Aloe vera juice, coconut water, and the wonder-working jojoba oil. No cooking required, just mixing. Voila. Like magic, you've got an amazing leave-in conditioner for your unruly hair.
Via Kinky Curly Yaki
Ylang-Ylang, Aloe, And Essential Oils Conditioner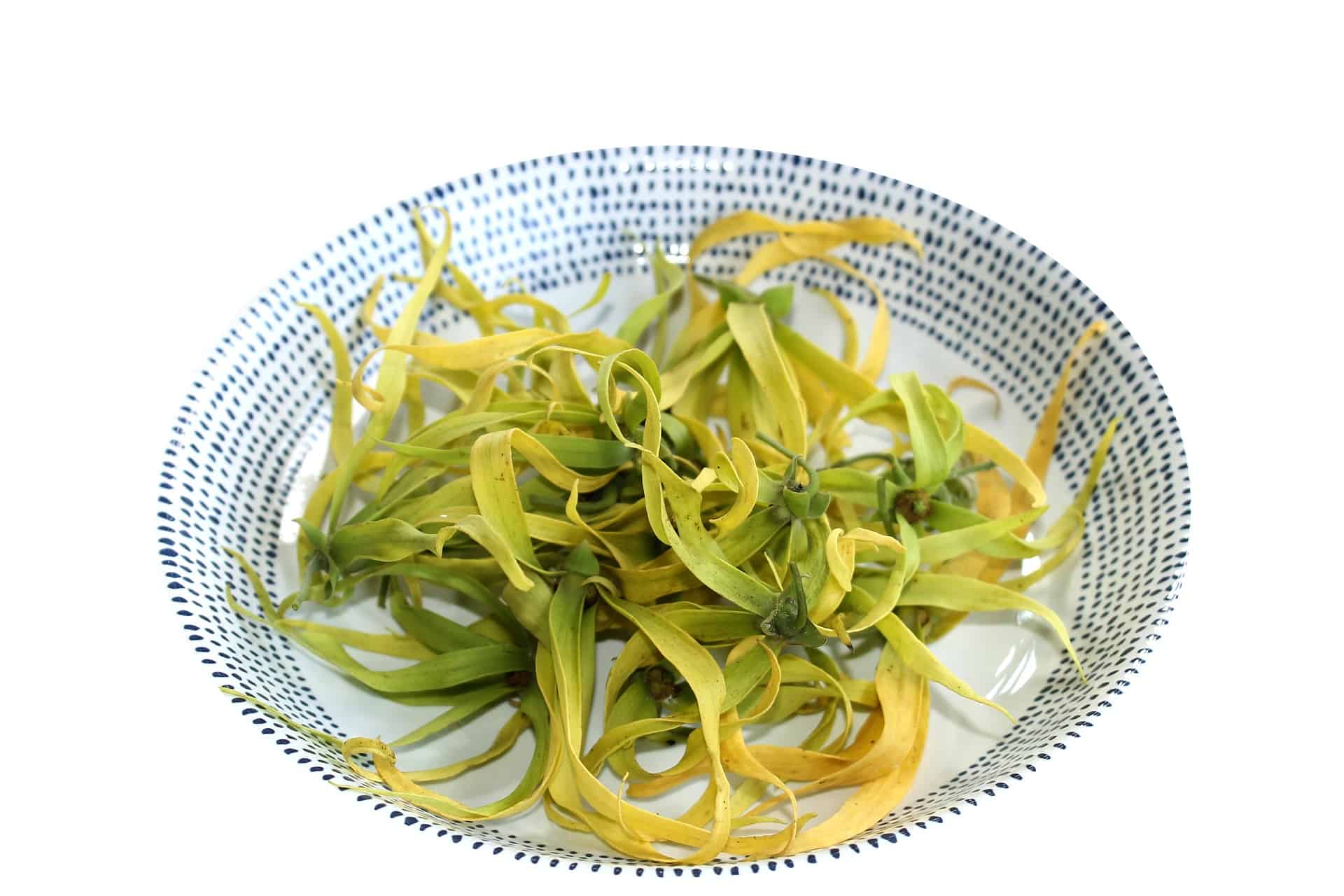 This is the second option on the list on this page, offering some useful insight into using ylang-ylang, coconut oil, and powerful ingredients to specifically target extremely dry and brittle hair that's breaking off, has split ends, and generally just needs total repair work.
You'll use coconut oil, aloe vera juice, essential oils of your choosing, ylang-ylang oil, castor oil, coconut water, and honey (we recommend raw honey) to create this hair-growing, hair-repairing, all-natural leave-in conditioner.
Via DIY Experience
Ylang-Ylang Anti-Breakage Formula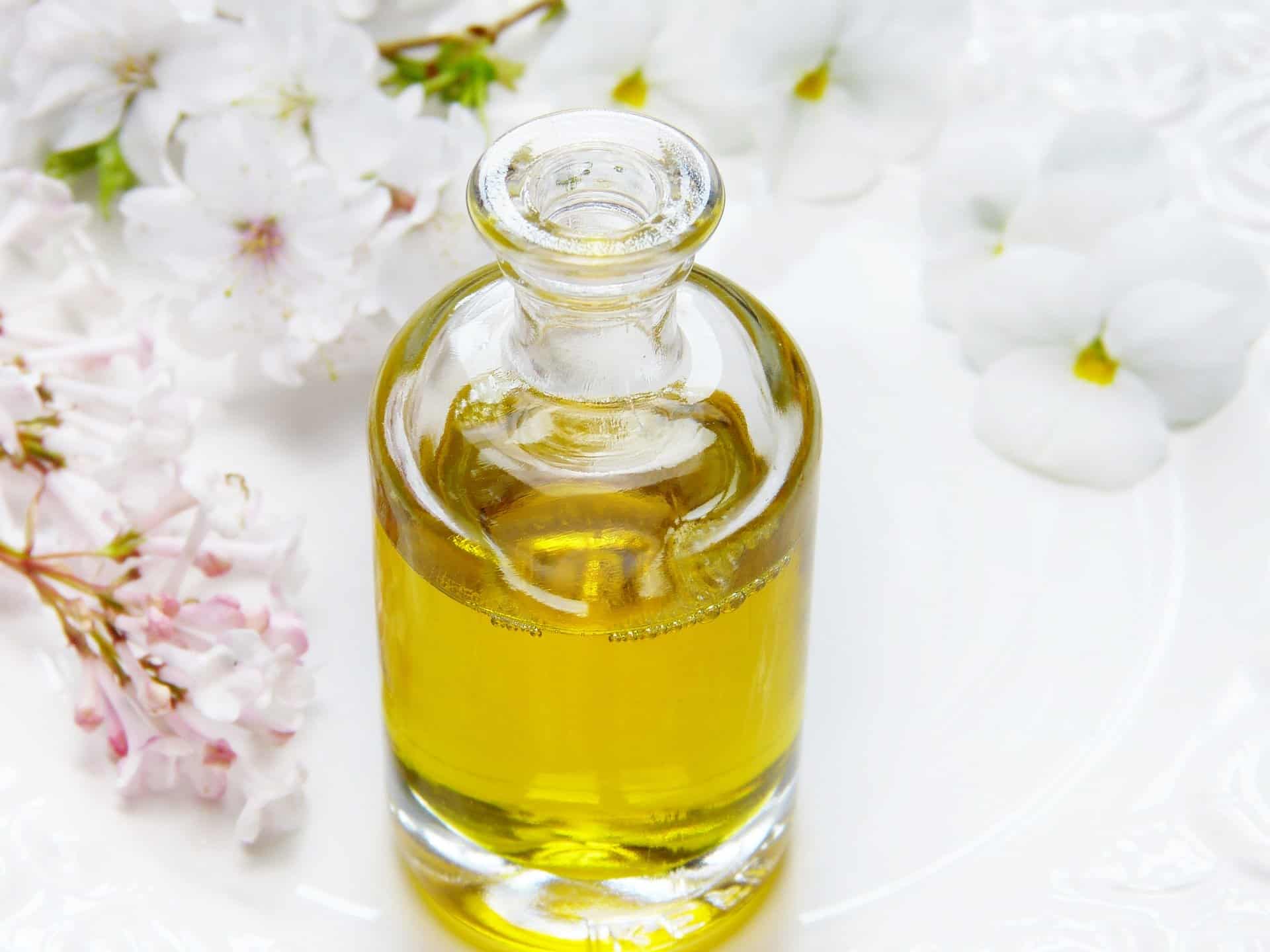 For a little bit different take on the ylang-ylang oil formula for brittle, breaking hair, there's this option from Kinky Curly Yaki that helps to reduce breakage without being quite as heavy as the previous recipe.
This is the fourth one on the page, so scroll down just a little bit. Then you'll find that you need pure water, essential oils (they recommend thyme, rosemary, or tea tree oil), aloe vera juice, coconut oil, ylang-ylang oil, coconut water, and honey.
Via Kinky Curly Yaki
Simple Leave-In Conditioner For Sensitive Heads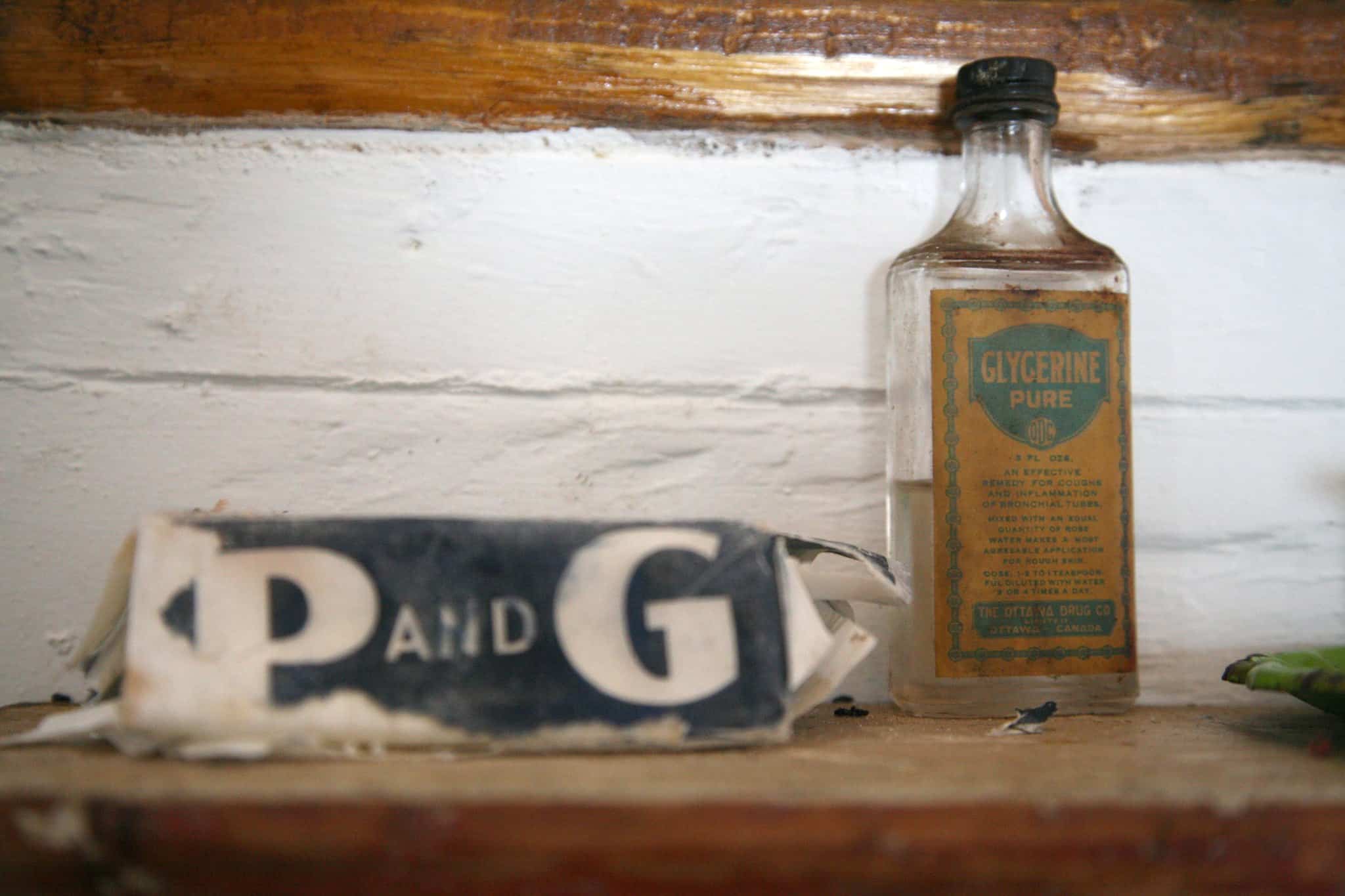 This is the third on the list on this post. It's a very simple recipe and only requires two basic ingredients: water and vegetable glycerin. Even natural ingredients can cause issues for some sensitive skin.
This is effective for anyone who suffers from allergies, has super sensitive skin and scalp, easily breaks into rashes, or has breakouts on their scalp because of anything, but especially due to chemicals found in most store-bought hair products.
Via DIY Experience
Honey And Hibiscus Leave-In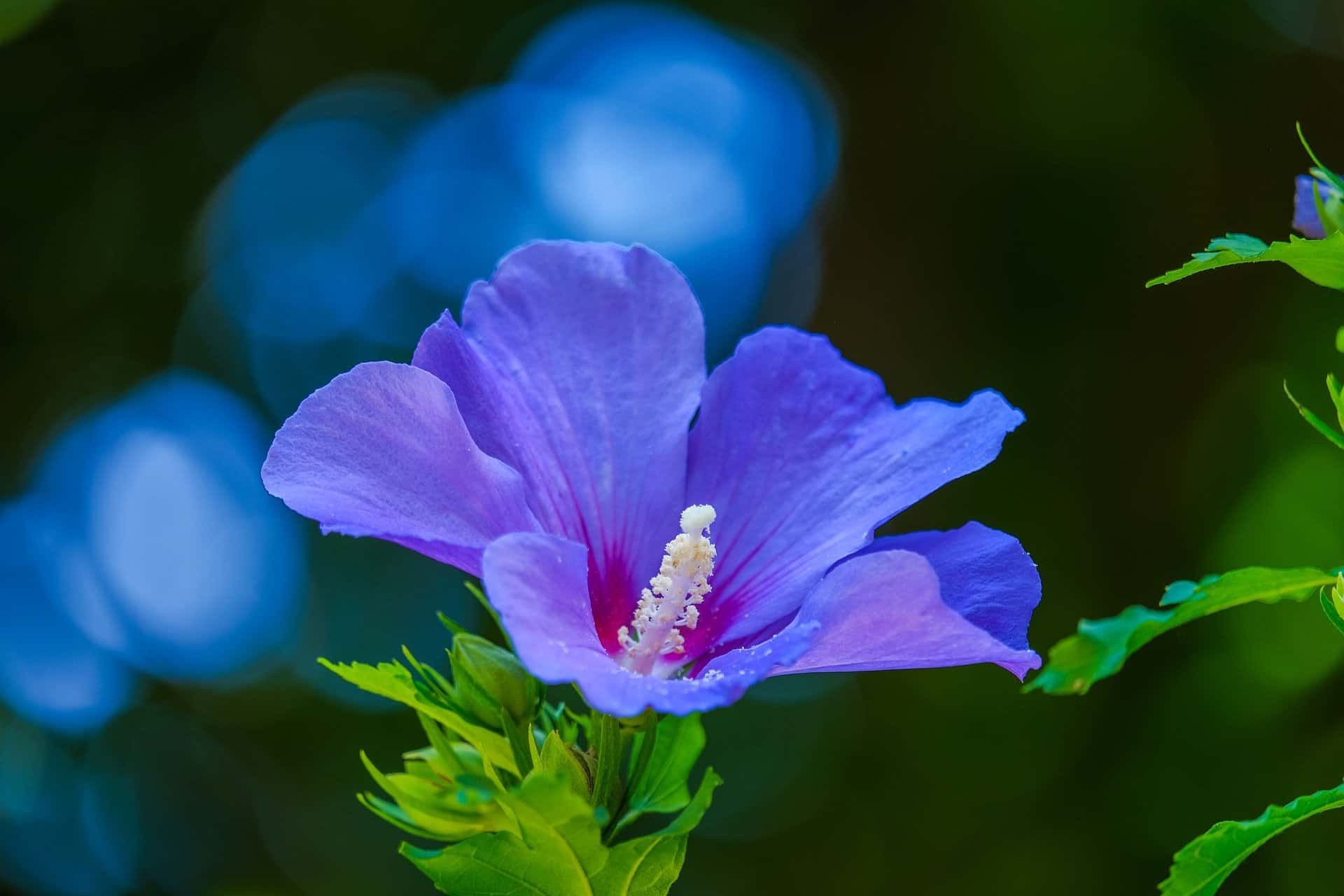 This is the fourth on this collection of conditioners from DIY Experience. It uses all the power and beauty of flowers, oils, honey, and shea butter, to create this sweet-smelling, easy to mix leave-in conditioner you can use on most types of hair.
You'll need Hibiscus powder, shea butter, aloe vera gel, grapefruit seed extract, essential oils (your choice, though we recommend rose, gardenia, or jasmine), honey, and your choice of coconut water or purified or distilled water.
Via DIY Experience
Lavender Silk Leave-In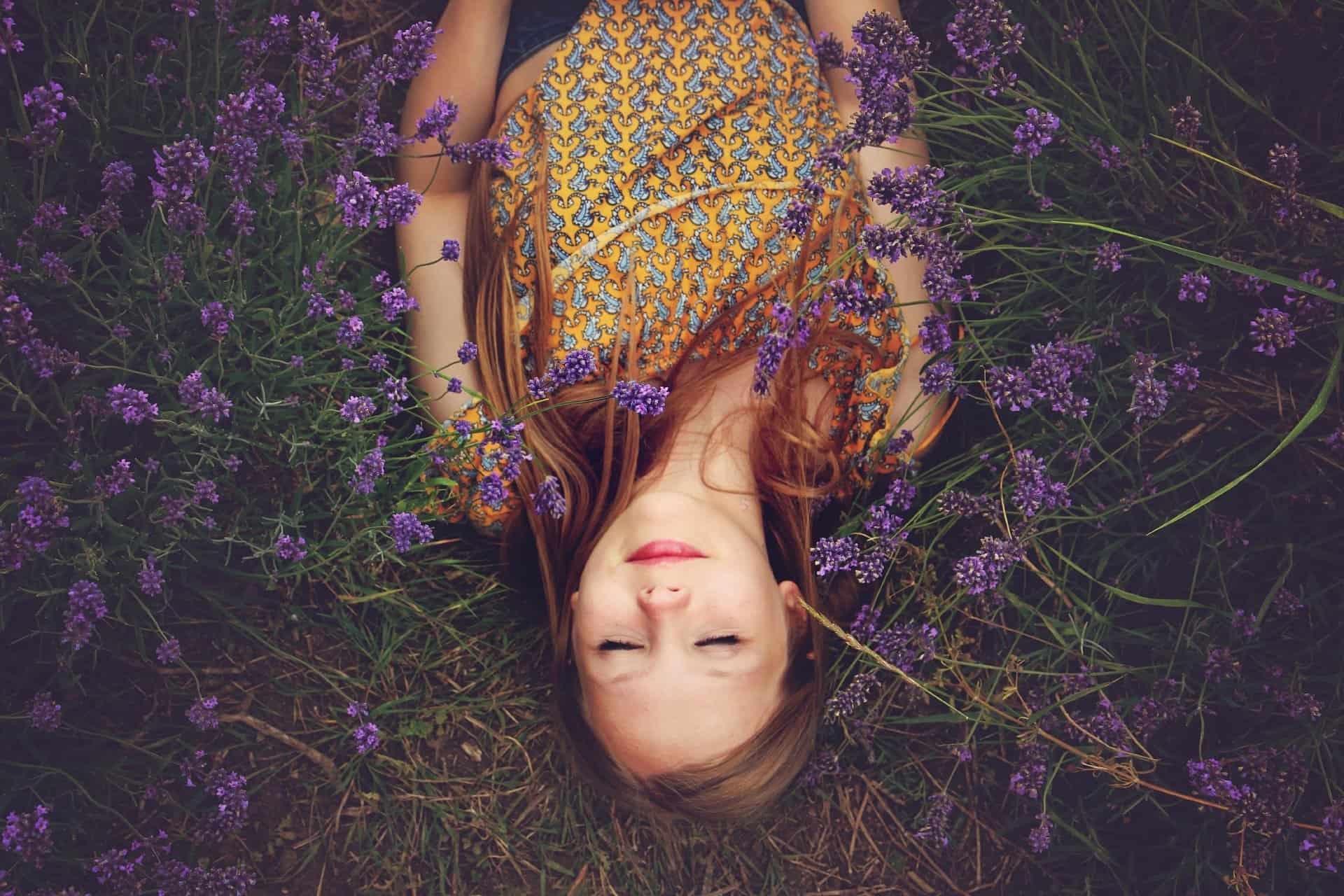 This is the final of the oil leave-in conditioners listed on the page by Kinky Curly Yaki. It's intended for locking in moisture and style. It just requires a few basic ingredients that you'll use over and over again for various DIY hair products.
You need coconut milk, shea butter, jojoba oil, and lavender essential oil. The instructions are super simple, easy to follow, and will only take about two minutes to prepare.
Via Kinky Curly Yaki
Jojoba Anti-Frizz Spray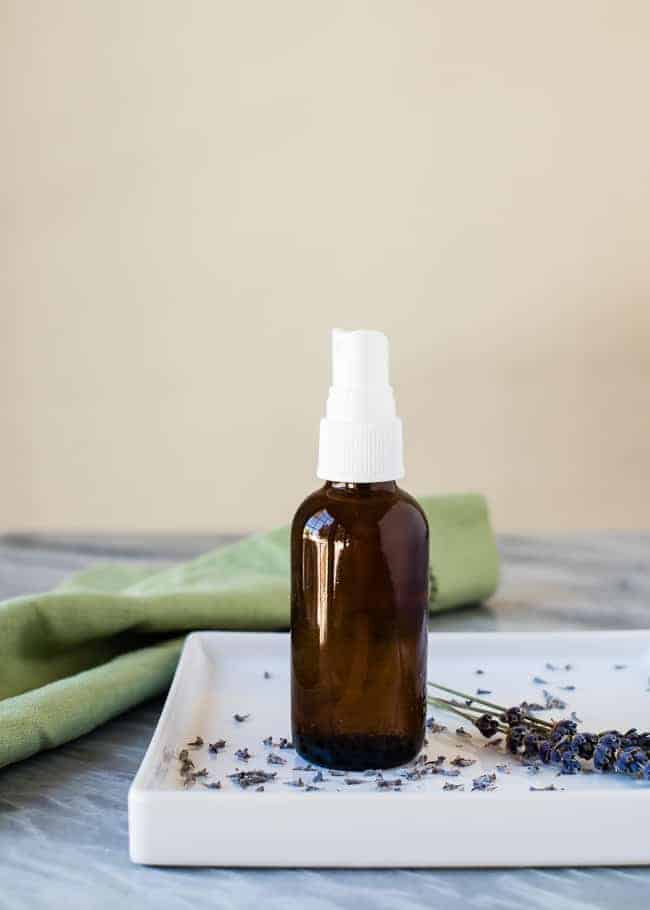 Jojoba is one of the amazing natural ingredients that we've been hearing about for years and years. You can find it on the shelf in the hair care aisle of just about any store. But you can skip the chemical-filled alternatives and, instead, make this anti-frizz spray to use at home.
You'll need distilled water, jojoba oil – which you can find online – glycerin, lavender essential oils, and aloe gel. Then, to whip it up, you'll just need a whisk, bowl, and a spray bottle for application.
Via Hello Glow
All The Best For Your Hair
Whether you love olive oil or coconut oil, there are tons of different options to choose from. In fact, with all the lavender, coconut milk, or jojoba oil takes on the DIY leave-in conditioner choices, you may want to make up a few batches of different ones to take care of more of your haircare needs.
Ideally, you'll want to make an everyday leave-in conditioner, a deep conditioner for maintenance, and one or two of the other options that meet your specific needs.
Just remember that many of them are perishable and need refrigeration, so don't make too many up at one time.