30 Beautiful DIY Pallet Headboard Ideas to Upgrade Your Room
One of the best things about a DIY project is that you can save some money. A DIY project that uses pallet wood is even better because a lot of times you can find them for free.
One surprising piece of furniture you can make from the scrap wood is a headboard. From rustic, to chic, to simple, to budget-friendly, there is no shortage of pallet headboard ideas.
Headboard with a Shelf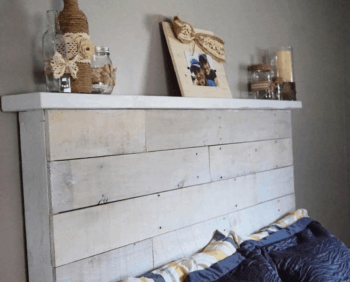 This headboard has a nice finished look, but instead of a basic ledge around the top, the lip sticks out a little more to create a shelf.
It's a gorgeous design, but just a pro-tip: make sure anything you store up there will stay put and won't fall on you while you sleep.
How to Make Your Own DIY Pallet Headboard by Life Storage
Oversized & Beautiful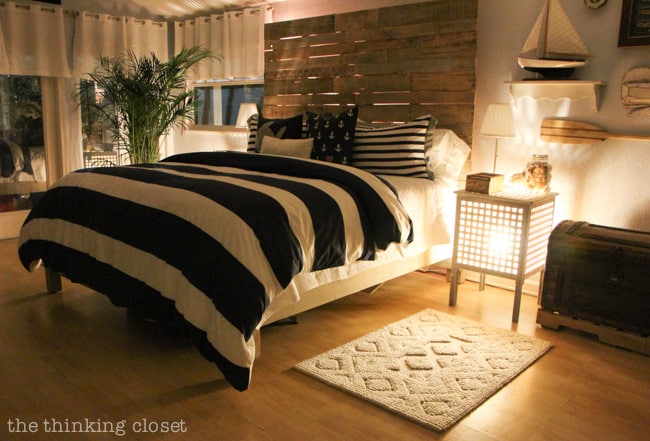 This headboard goes almost to the blogger's ceiling when it's complete, but it doesn't feel overwhelming (partially thanks to the natural wood stain color).
You can learn how to recreate this look by following the tutorial on her blog.
So You Want To Build a Pallet Headboard by Thinking Closet
Polished Headboard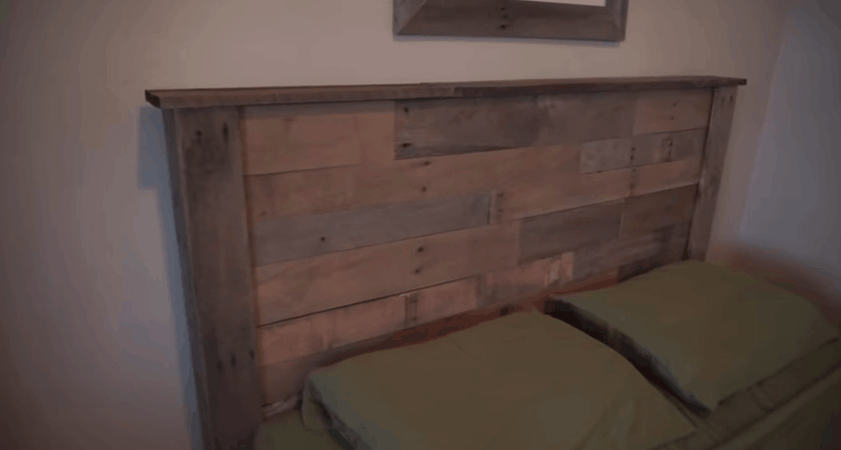 This is a perfect example of how you can still get a polished look even when you use scrap wood.
There are no raw edges and it doesn't look overly rustic in the end. It's just a gorgeous headboard that would work in just about any room.
How to Build a Headboard From Pallets by The Saw Guy
Rustic & Custom Look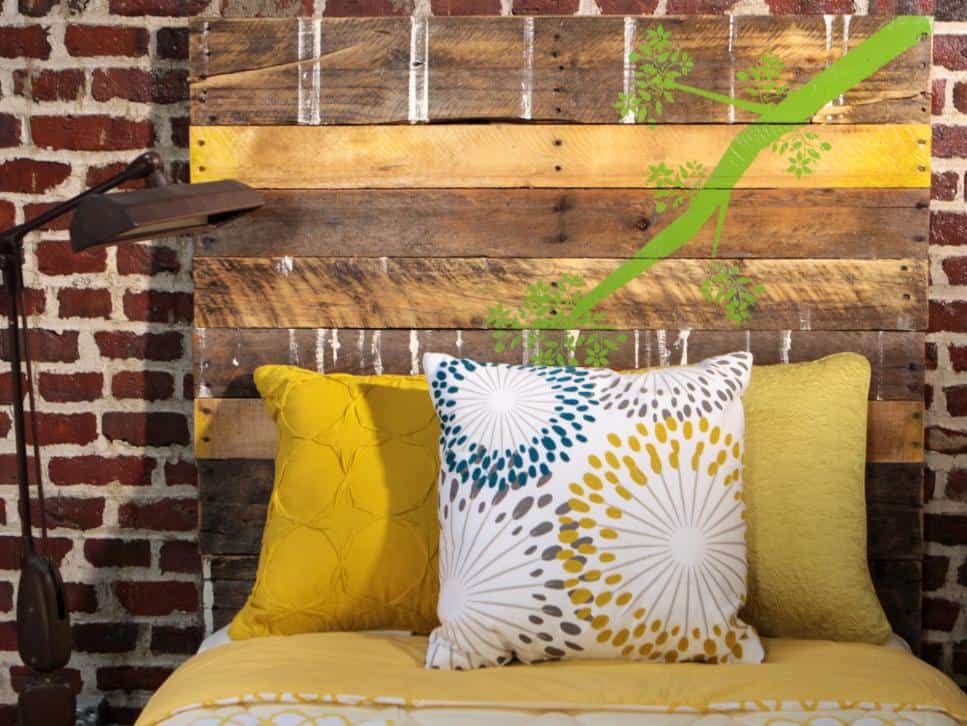 You don't even have to connect a headboard to a bed, you can simply nail it on to the wall and push the mattress up against it to get the same look.
This technique allows you to get a little creative with your design because you don't have to worry about balance and support.
Repurpose a Pallet and Turn it into a Headboard by DIY Network
Easy DIY Headboard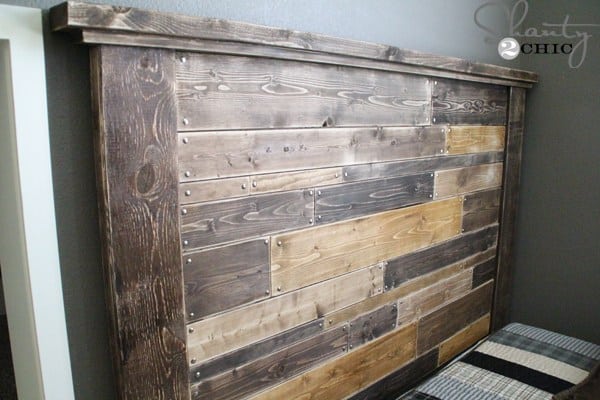 This headboard is beautiful, particularly because she used so many different shades of wood to create the finished product. It's a perfect blend of mismatching.
To recreate this, try laying out the different wood planks before actually putting it together. That way you can make a pattern and ensure you like how everything looks together.
DIY Planed Headboard by Shanty 2 Chic
Clean and Dreamy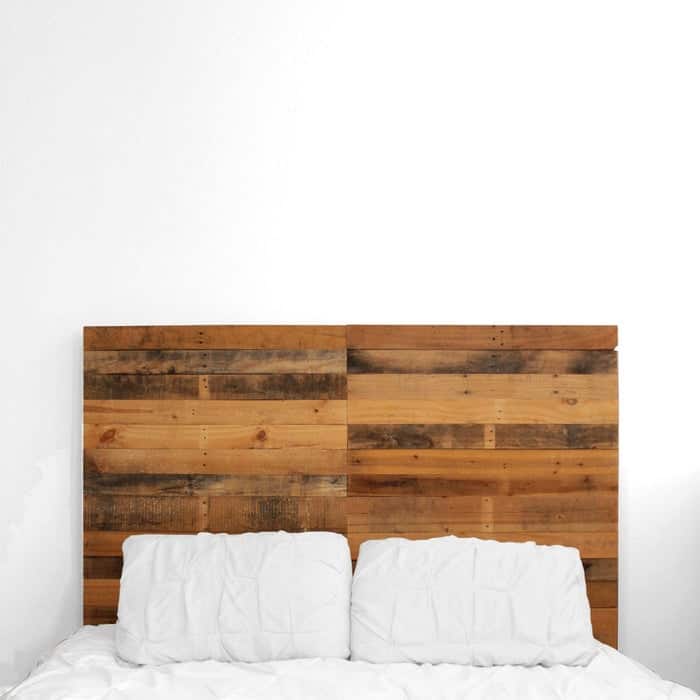 Who knew pallet wood could be so gorgeous?!
This rich stain paired with the bright white creates a beautiful airy look that makes you want to curl up in the bed.
A Pallet Wood Headboard by Instructables
Unique and Expressive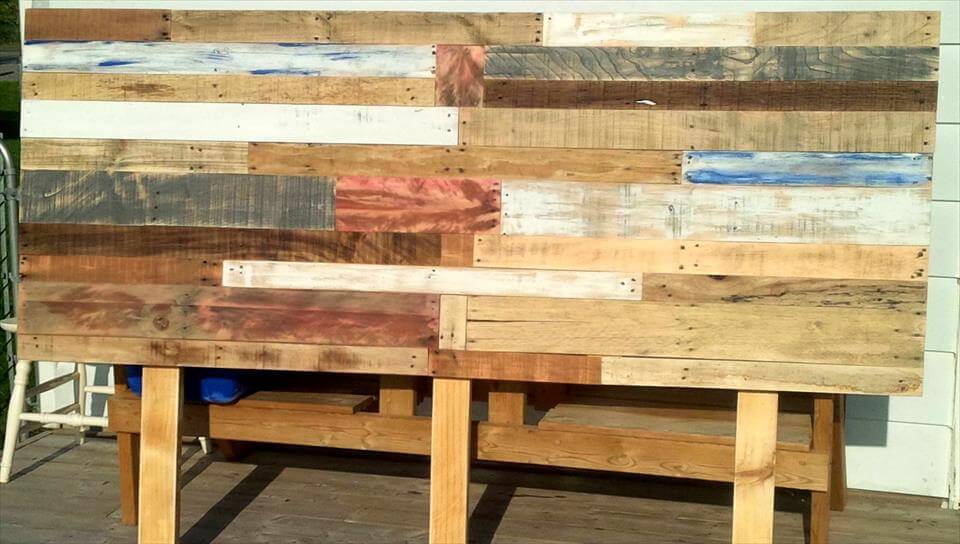 This is another example of how different stains and patterns help create such a cool unique end result.
You can manufacture this a little by painting a few boards to add in some color.
Pallet Headboard Tutorial by Easy Pallet Ideas
Simple and Clean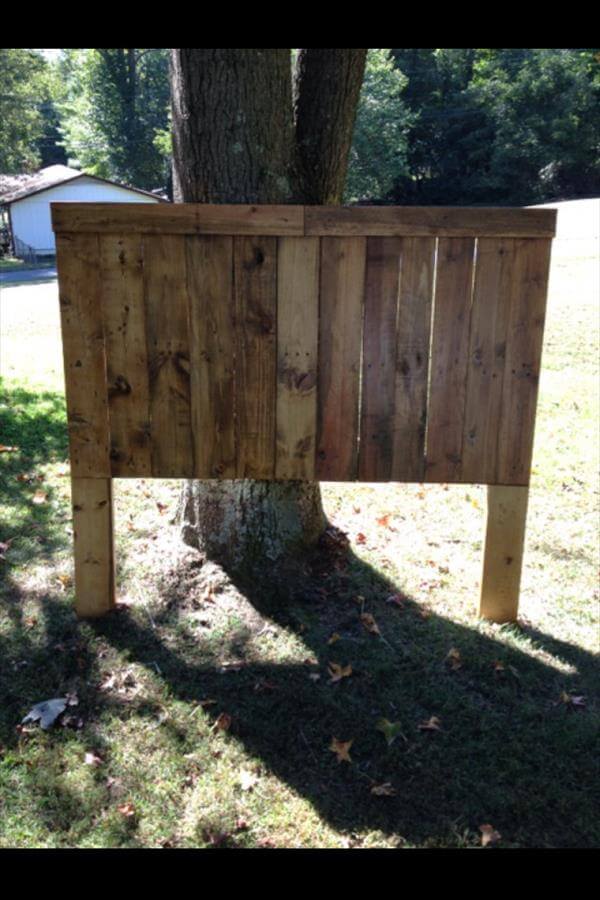 If you like clean straight lines, this is the headboard for you.
Everything is uniform, straight, and one color. It's perfect for anyone who likes order.
DIY Pallet Queen Size Headboard by Pallet List
Basic Headboard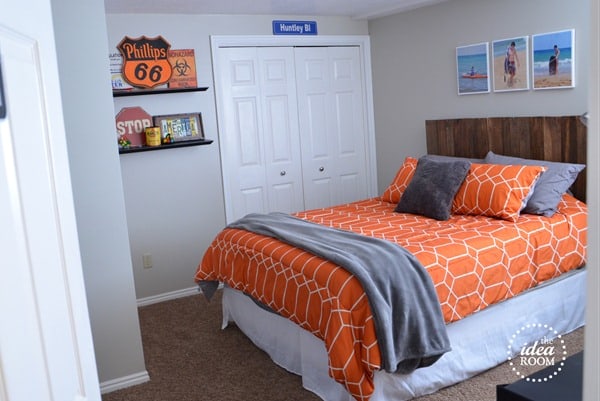 This headboard is also really simple and clean, but it's also not perfect.
The blogger went basic with this one and left some character in each piece of wood rather than try to make everything look perfectly in line. It's clean, but with some realness to it.
DIY Pallet Headboard by The Idea Room
Herringbone Design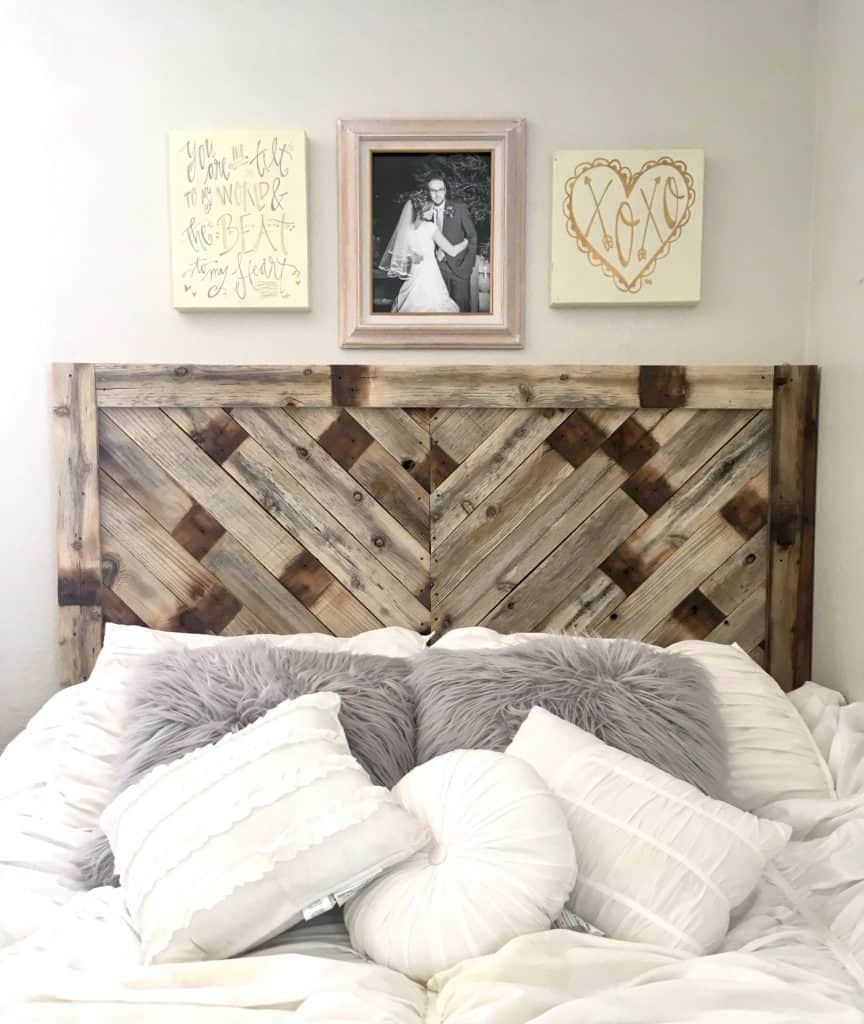 No, you're not looking at a product from Restoration Hardware, this is an actual DIY headboard!
You can learn how to recreate this gorgeous piece on the Six Clever Sisters blog.
DIY Pallet Wood Herringbone Headboard by Six Clever Sisters
DIY and Art Project In One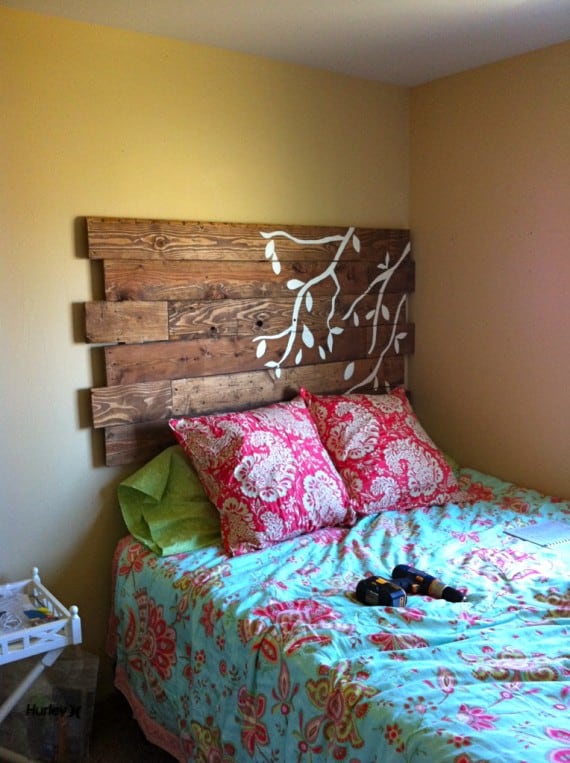 This blogger mounted the boards up on the wall and then painted the tree branch design on it to give it a little extra customization.
She opted to keep both sides of the headboard uneven, but since the bed is in the corner, it would also look cool if all of the boards were flush on the corner side and uneven on the other.
Pallet Headboard by Little Bits Of
Headboard with Light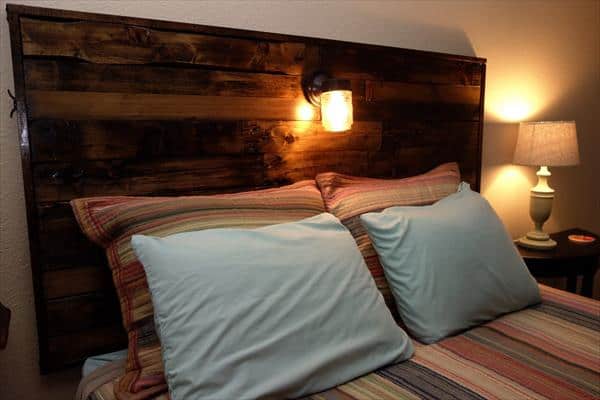 Don't you just want to cozy up with a book in one of these beds?
You can install a little light overhead to really bring in that farmhouse chic look – and to give you a little light for nighttime reading.
DIY Pallet Headboard with Lights by Pallet Furniture Plans
Fancy and Finished Headboard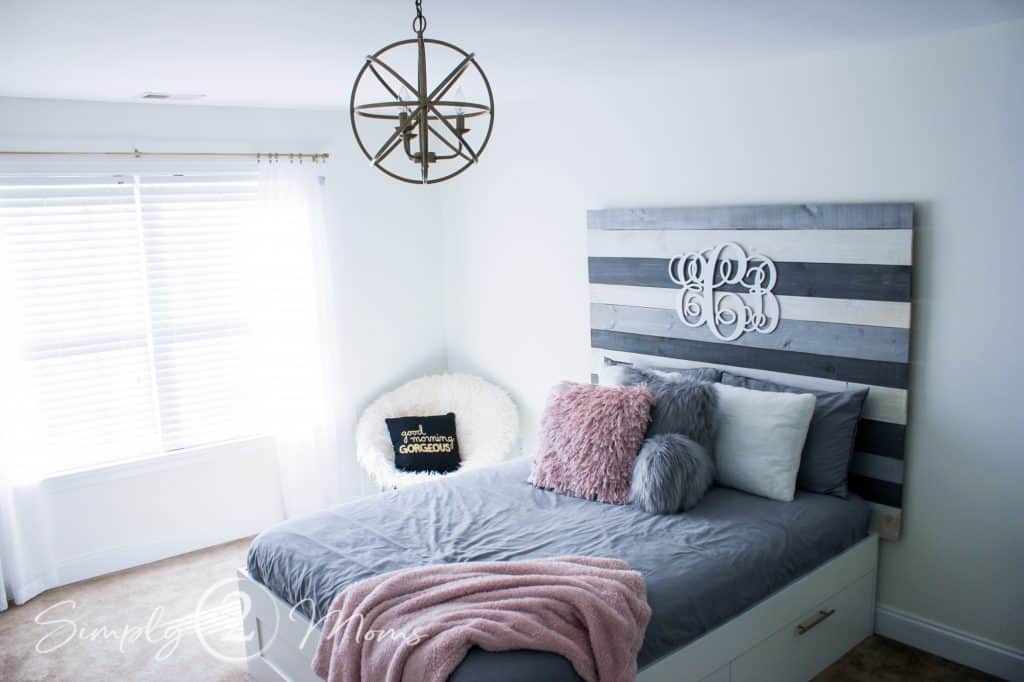 The only difference between this headboard and a lot of others on this list is that she painted each board a different, but complimenting color.
This allows for more customization as well as a cleaner, more polished finished product.
8 Simple Steps to Build a Pallet Headboard by Simply 2 Moms
Uneven Edge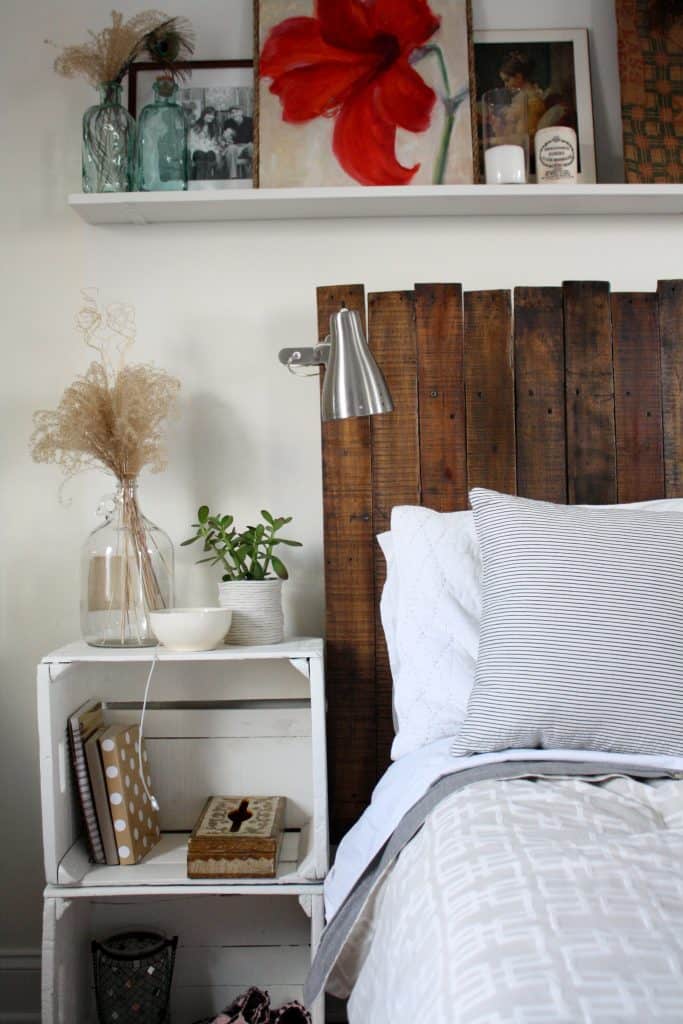 This headboard is so pretty, and the stain's contrast with the white sheets is dreamy!
The best part about this headboard? Once again, it doesn't require perfection. It's the imperfect lines that make it what it is.
DIY Pallet Headboard by Rice Design
Super Easy (And Still Stylish)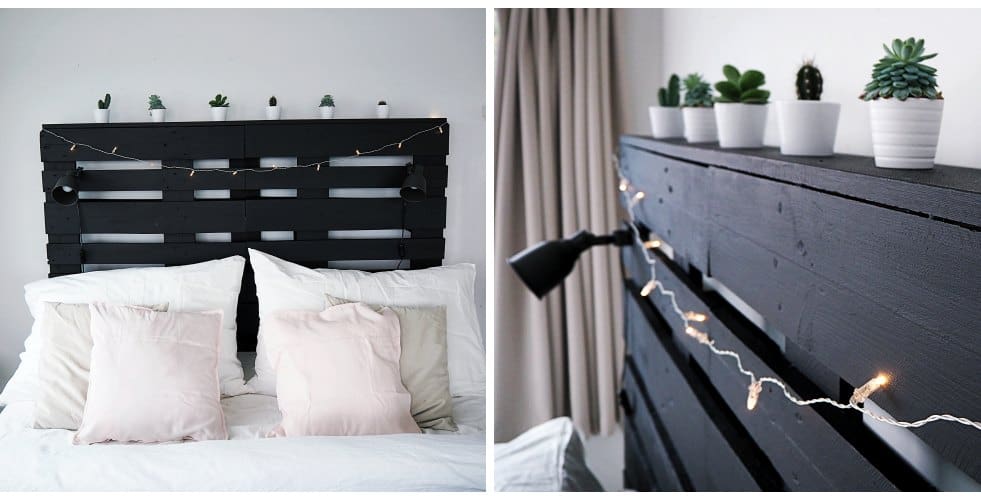 You don't even have to tear the pallets apart for this headboard! It doesn't get much simpler than that.
This blogger just put a few coats of paint on the pallets and added some twinkle lights to create a gorgeous custom headboard.
How to Make the Perfect Pallet Headboard by HomeTalk
Wide Headboard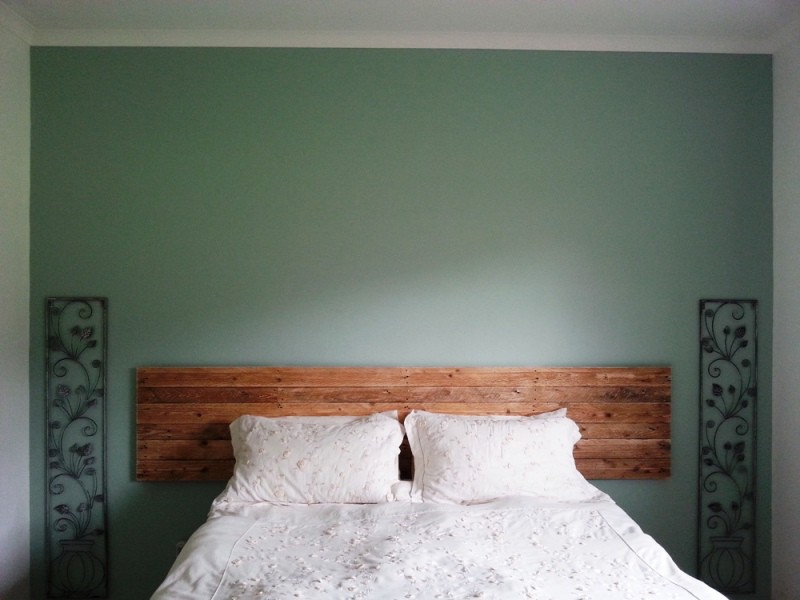 It's not uncommon to see a really (overly) tall headboard, but overly-wide ones are harder to come by.
You can create a really cool vibe by extending your headboard out past the bed. Maybe push up some funky nightstands to bring it all together.
DIY Pallet Headboard by Buggalugg
Extra Tall with Lights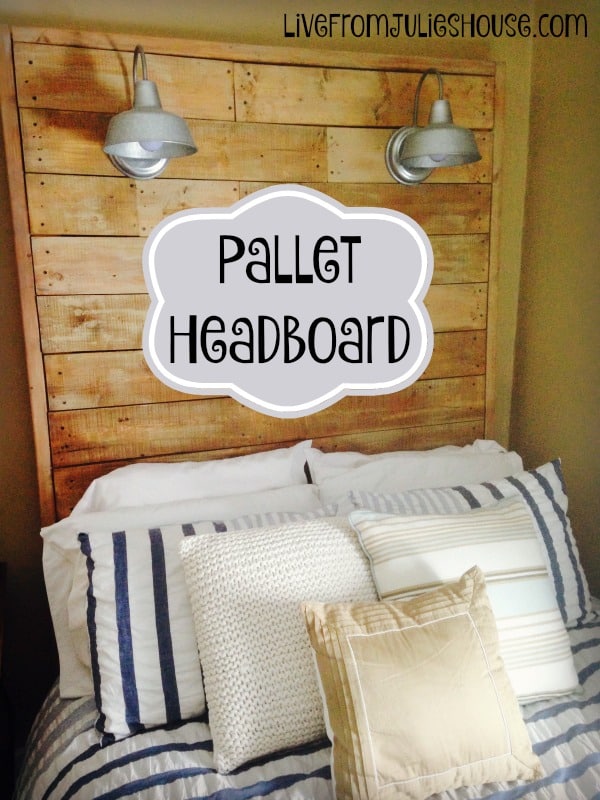 This blogger opted to do the extra-tall headboard but added lights at the top of it to balance it out a little bit.
It's essentially taking two design ideas and combining it into one, but it results in a really unique and gorgeous final result.
Giant Pallet Headboard with Lights by Live From Julie's House
White-Washed Rustic With Lights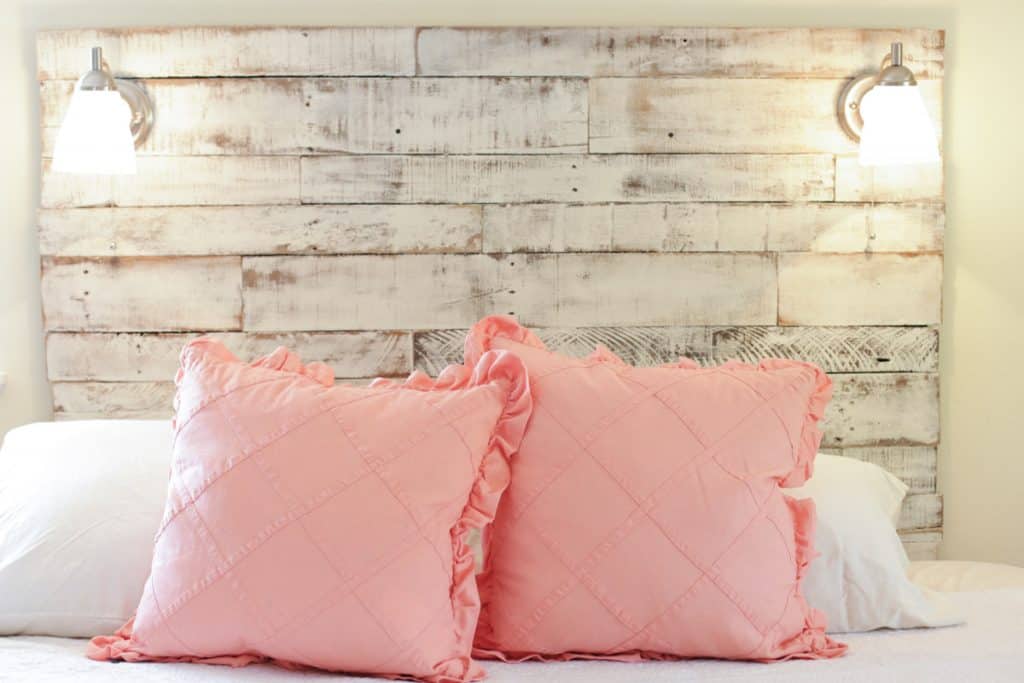 Once again, adding some sconces to your pallet headboard is a great idea.
This blogger created an even more rustic look by white-washing the boards. It gave the headboard a weathered look that pairs well with the lights she chose to mount.
How to Make a DIY Distressed Headboard by Live Simply
Boho Headboard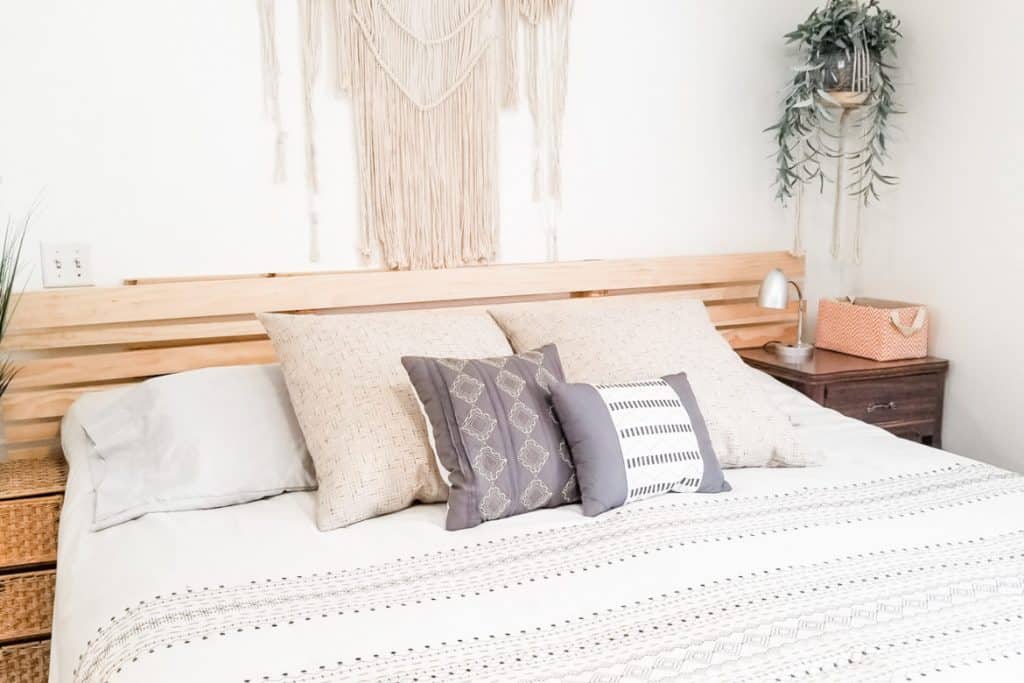 The best thing about a bohemian look is the airy vibe when everything is done and put together.
This headboard is finished with a natural stain and is slated to bring in more light between each board. It's gorgeous and hard to believe it came from a pallet!
DI Bohemian Pallet Headboard by 804 Sycamore
Pallet Headboard with a Twist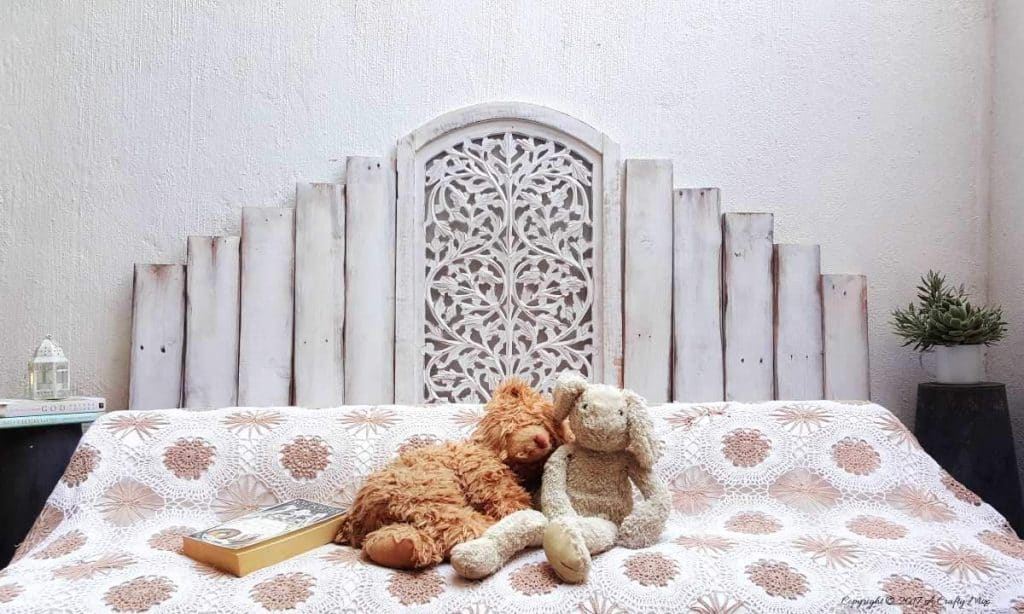 This blogger found the middle portion of the headboard and then added the pallet wood to either side to create the piece of furniture.
Obviously, that middle piece didn't come from a pallet, but this headboard is a great example of what can be made with a little mixing and matching.
You'll Love This Charming Update on a Pallet Headboard by A Crafty Mix
High-End Herringbone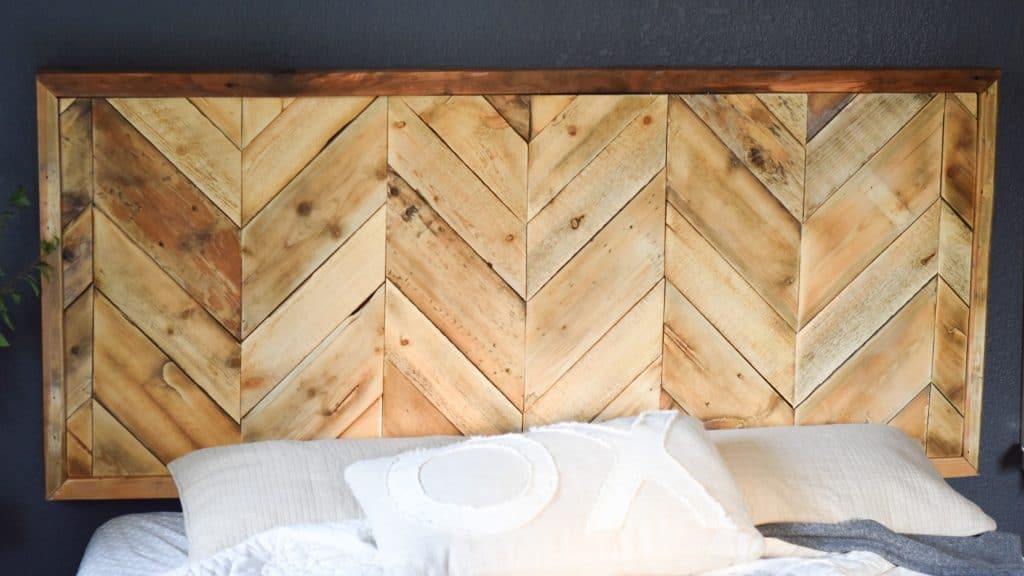 This is another herringbone design, but with a more polished high-end look than the weathered rustic design. 
This blogger mounted the piece right to the wall so they didn't have to attach it to the bead. It's a gorgeous statement piece and brings so much charm into the room.
Herringbone Pallet Headboard by My Happy Simple Living
Classic Idea With A Different Design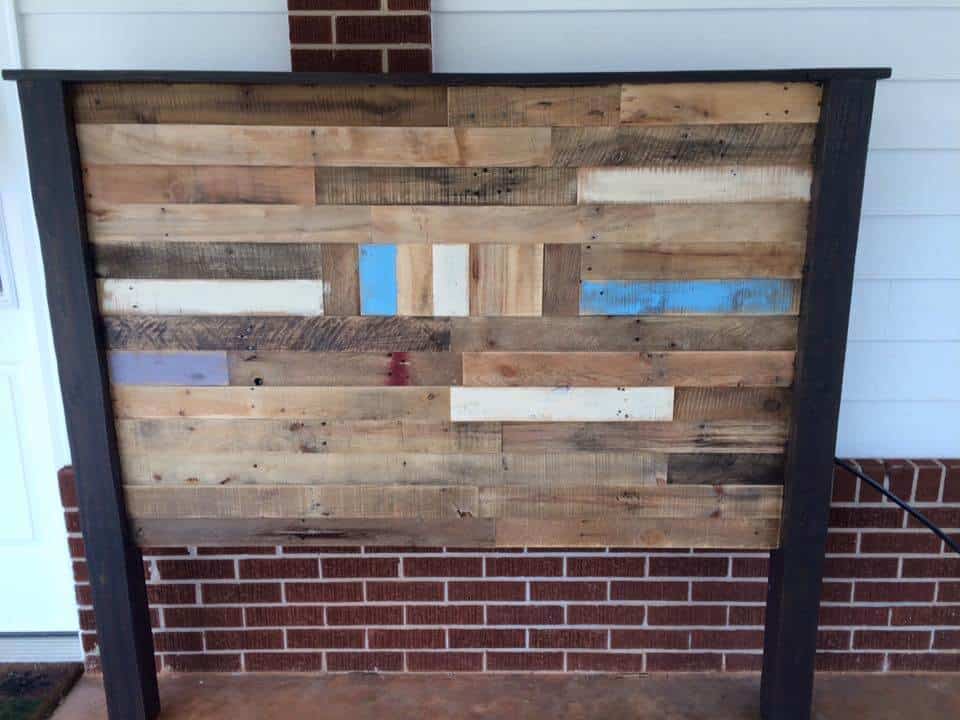 This headboard has a great blend of different colored wood planks, but, interestingly, the designer also added in some planks going different directions to give it a unique design.
It just takes a little creativity to give a basic piece of furniture like a headboard a totally customized look.
Pallet Queen Size Headboard by 99 Pallet Ideas
Quick and Easy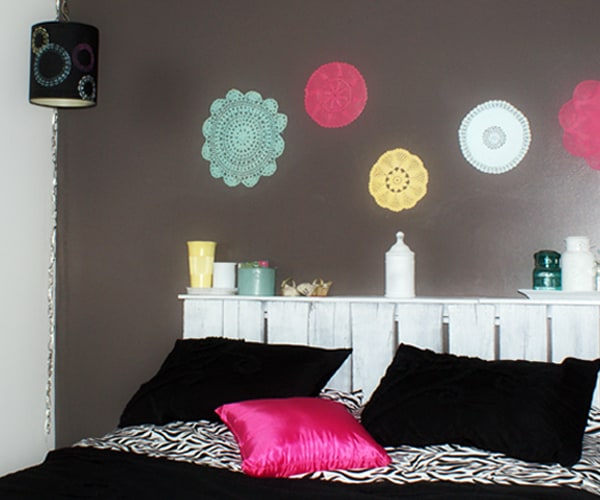 You don't have to do very much DIYing at all to recreate this headboard!
All you need is some paint, a piece of wood to lay over the raw edges of the pallet, and you're done! 
DIY Headboard by Saved by Love Creations
Creative & Chaotic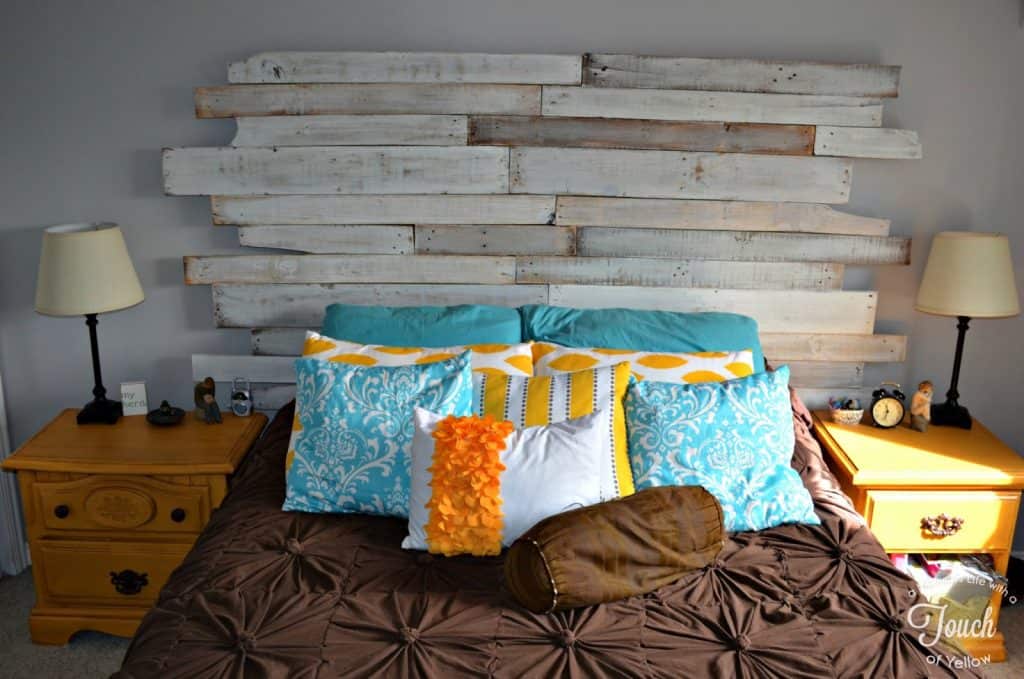 Once again, this headboard is proof that structure and balance do not equal beauty!
The unevenness and lack of pattern are what makes this headboard such a great statement piece, and it brings so much character into the room.
DIY Pallet Headboard by A Mommy's Life with a Touch of Yellow
Custom Headboard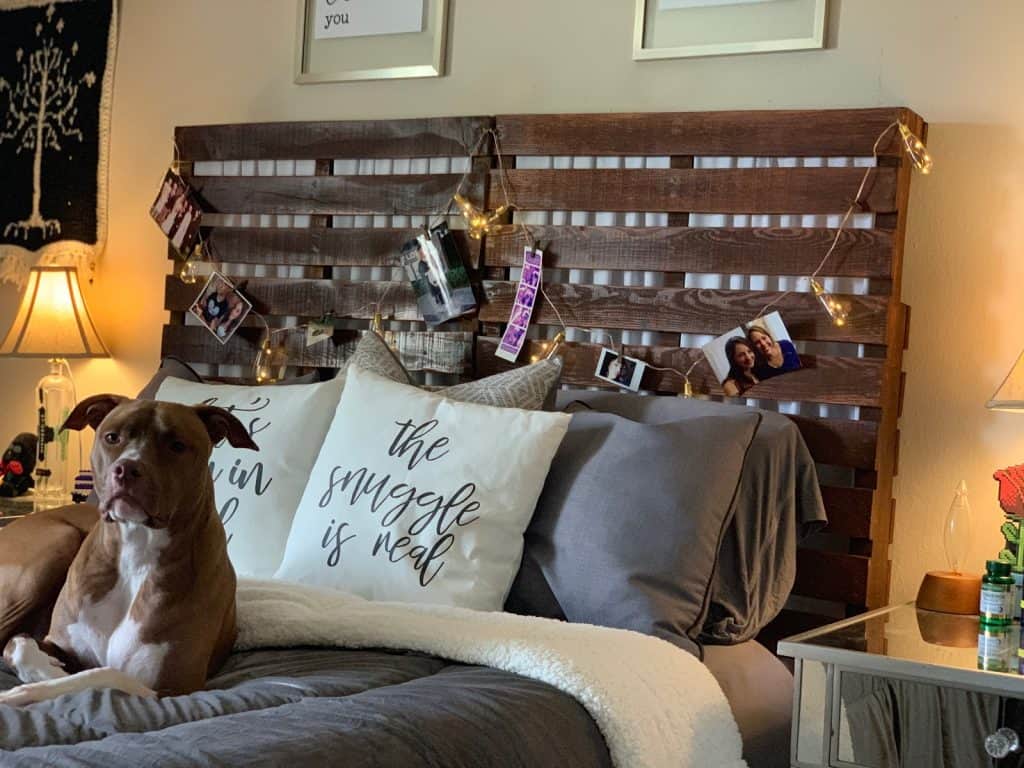 This blogger didn't do much with the pallet itself, but really customized the headboard by adding some Edison bulbs and photos of herself and friends.
Just a few personal touches can turn a boring, discarded pallet into a totally unique head board.
DIY Pallet Headboard by Nifty Nerdella
Painted Headboard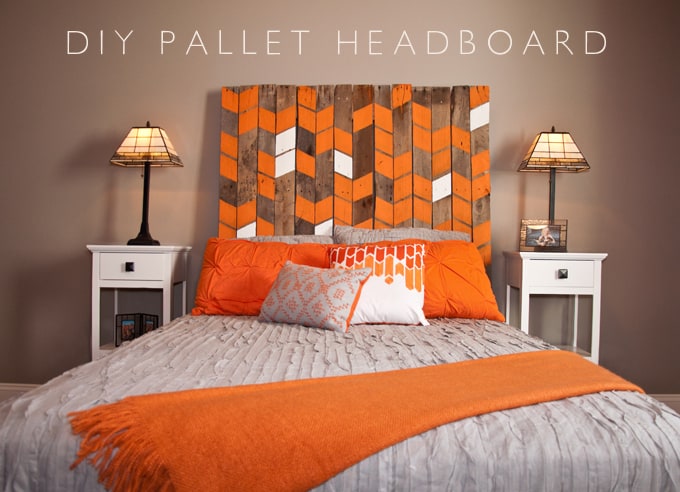 This may be one of the prettiest headboards on the list – and it only cost the blogger $15 to make! 
By adding some paint to the planks, this blogger really brought out the colors of their bedding and tied the entire room together.
Make a Pallet Headboard for Less than $15 by J. Devlin Glass Art
Custom Colors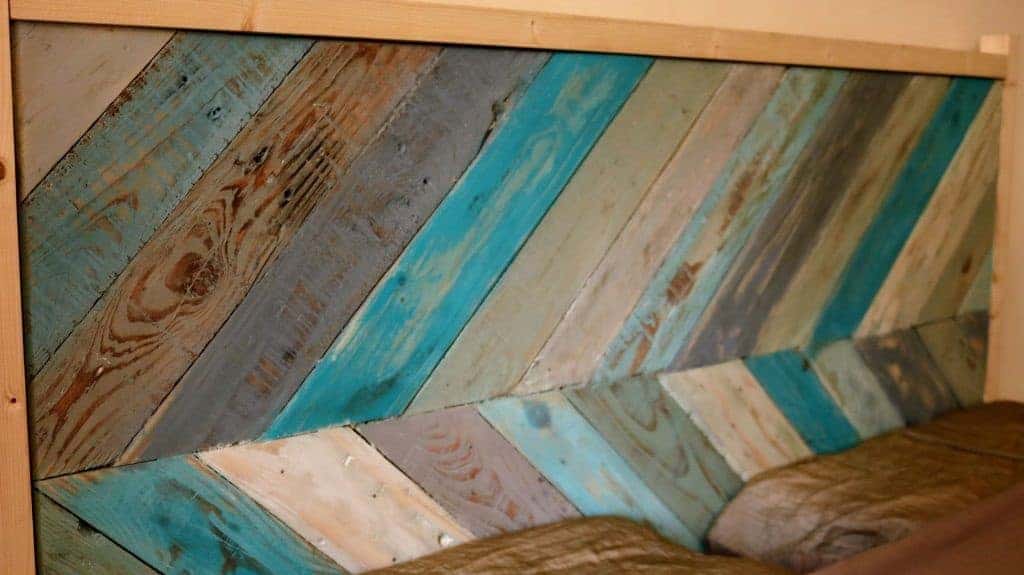 This blogger created a chevron print using pallet wood and then customized it even more by painting the boards in various shades of teal.
The end result is gorgeous and adds a touch of glam to pallet wood, which is usually deemed rustic.
DIY Chevron Pallet Headboard The Carpenters Daughter
Headboard with Cutout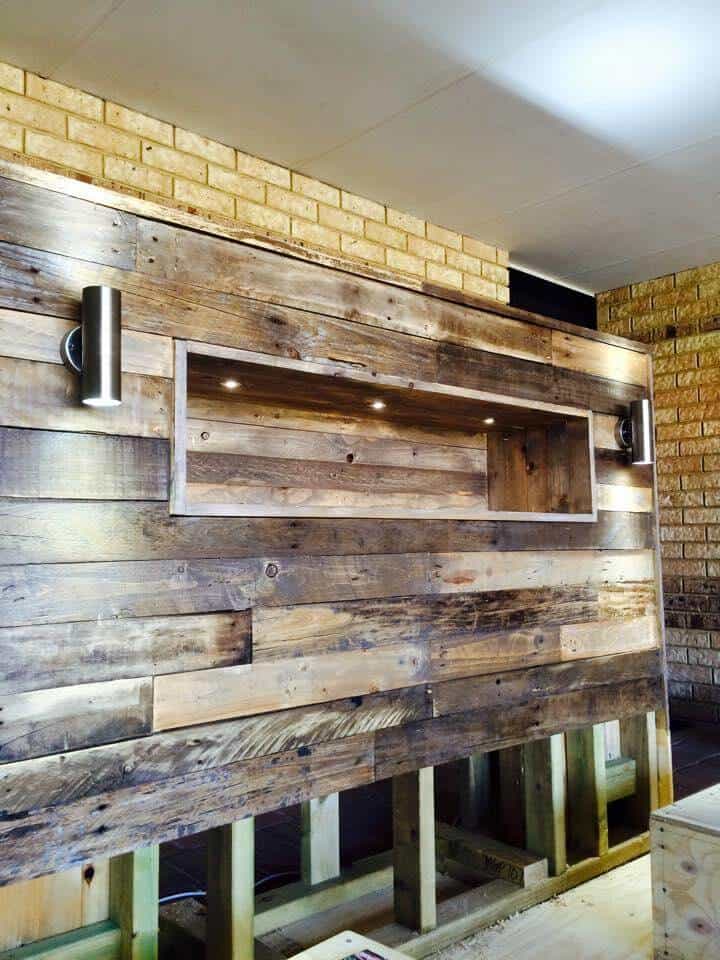 This woodworker went the extra mile, and then some with this creation. It doesn't look easy to replicate, but it can serve as some good inspo!
The cut out at the top provides a little shelf for decor (or to just put your cup of water overnight). This can easily be recreated on a less-grand scale.
DIY Pallet Bed with Headboard and Lights by Easy Pallet Ideas
Fixer Upper Inspired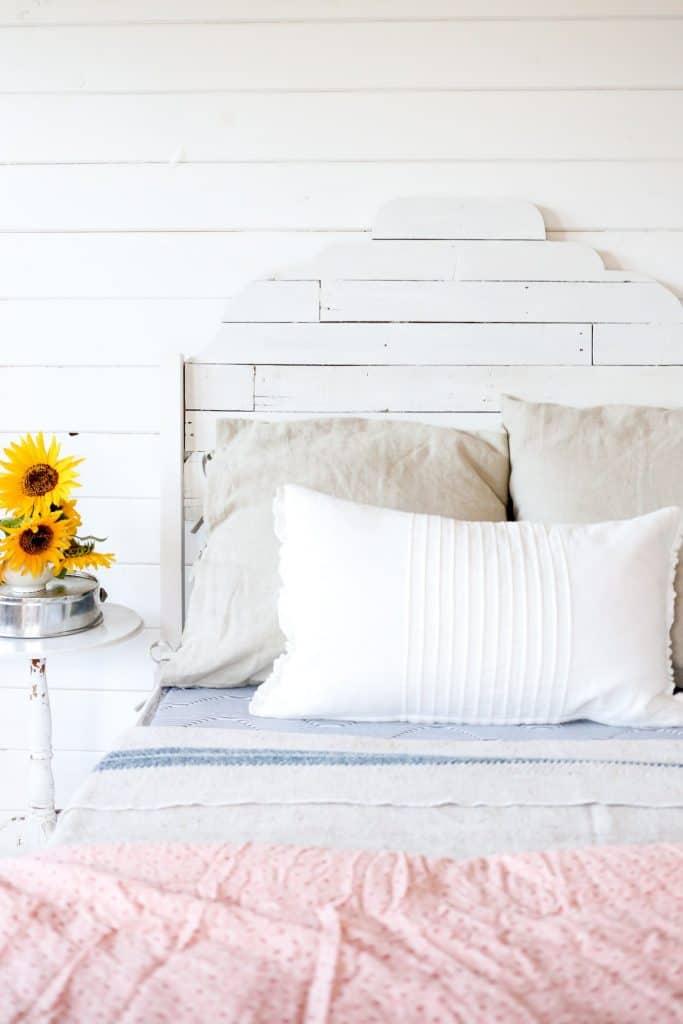 Jo-Jo would be so proud of this blogger's shiplap-style pallet headboard!
What makes this headboard stick out is its curved edges along the top to create a beautiful outline. Once again, proving that pallet wood is so versatile.
Joanna Gaines Inspired Pallet Headboard by This Mama's Dance
Headboard With Hidden Side Shelves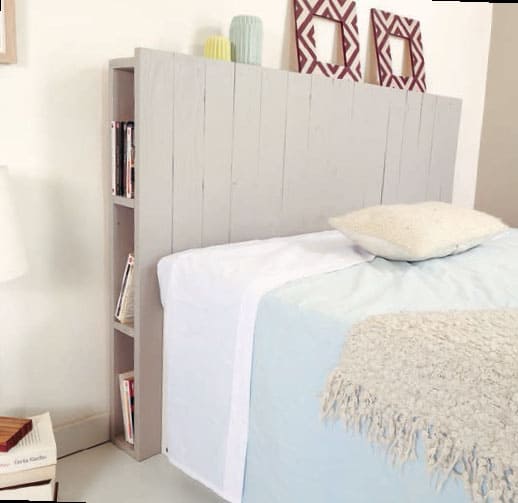 If you're not a fan of books piling up on the nightstand beside you, this headboard is a great way to keep your books in reach, but hidden from sight.
It has several little shelves along the side of it that aren't visible if you're looking at the bed head-on so you don't have to sacrifice style for storage.
DIY: Making A Wooden Pallet Headboard by HDECO
Conclusion
When you think wood pallet, it's unlikely that "headboard" also comes to mind. But, you can create something really beautiful for your bedroom by repurposing that wood.
With so many tutorials and inspo pictures, it doesn't matter what your DIY skill level is, there is bound to be at least one headboard you can make. You'll end up with a custom piece of furniture which will only add to your bedroom's cozy, relaxing atmosphere.