16 Simple & Beautiful Winter Home Decor Ideas
So often, it's the little touches and pieces that make all the difference in the looks and feel of your home. A well-placed throw rug, a happy pillow, a pretty curtain over the peek-a-boo window – they all can make a huge difference in the seasonality of your home.
So, let's take a look at some simple, easy ideas for winter home decorating without a lot of fuss. Just simple, beautiful winter decor ideas anyone can implement.
Focus on a Stunning Pre-Made Centerpiece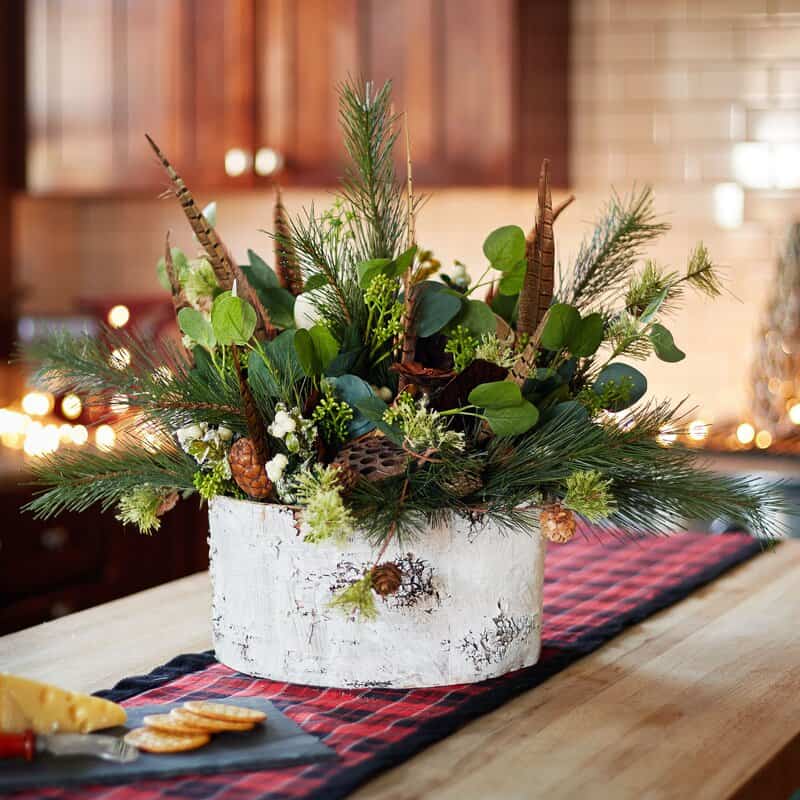 One of the easiest and most vibrant ways to welcome a happy winter into your home is through a single, larger decoration piece, like a stunning pre-made (or DIY) centerpiece like this one. It pulls together the wintry greens, gorgeous birch, and touches of dried plants that all symbolize winter for many of us.
This kind of central focal point will draw the eye here first in any space.
Beautiful Wintry Themed Pillows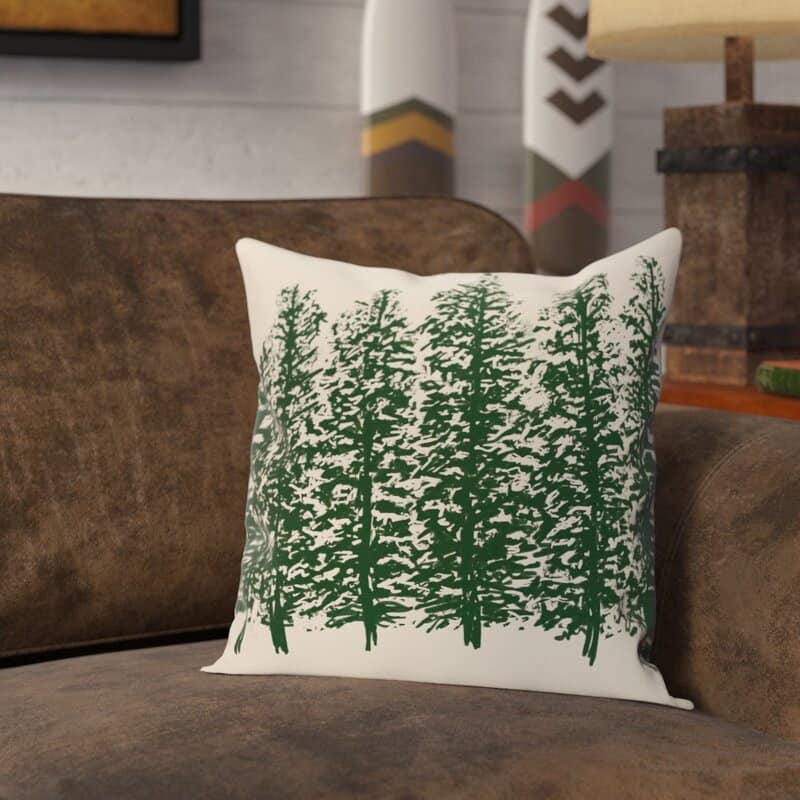 For a super simple, easy to do touch, switch out your usual sofa pillows for some wintry themed ones instead. You can mix it up for special seasons, like Christmas or Hanukkah, Valentine's or Kwaanza. Or stick to a single wintry design like these evergreen tree pillows.
Winter Scene Paintings or Photos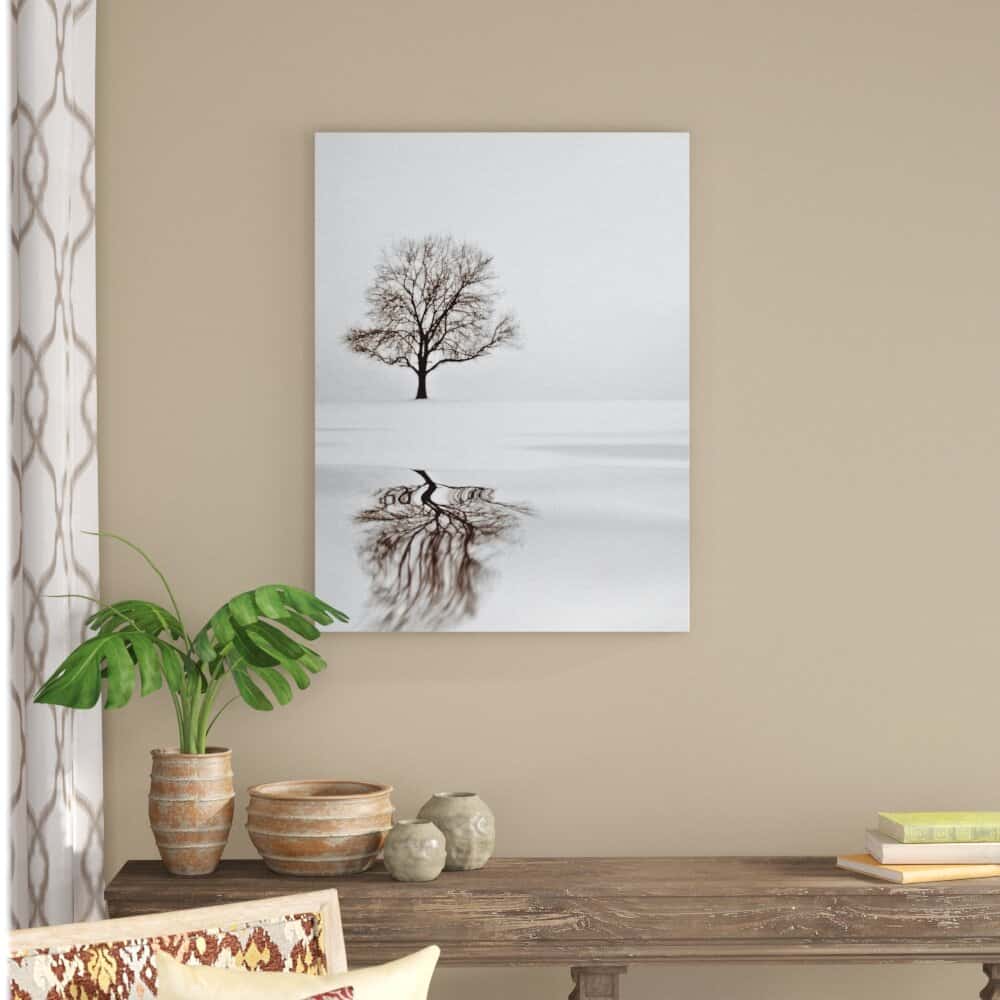 One simple way to switch up your decor for a cozy winter home is simply changing out your existing artwork for something more seasonal. I personally love doing this with some snow-capped mountains with snowy fields between, ice skating rink photos, and wintry woodland shots.
There are so many options out there, you're sure to find something you love in either a print, original work from a local artist, or a photograph you take yourself and get blown up for printing.
Welcome Your Guests with a Winter Mat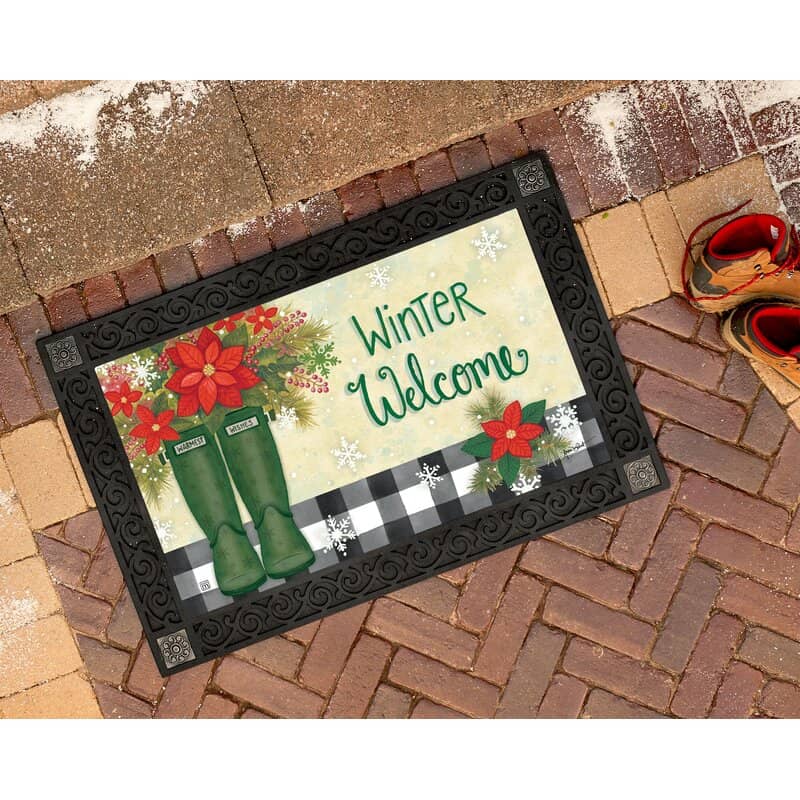 Another incredibly simple way to add a delightfully inviting touch is finding a fun or beautiful welcome mat that not only welcomes your guests, but welcomes the season. Bright colors in theme with winter, snowy scenes, or even a rustic bamboo style mat can do the trick, changing up your norm to something unique, different and thematically seasonabl.
Change Up the Bedroom with Some Snowy Critters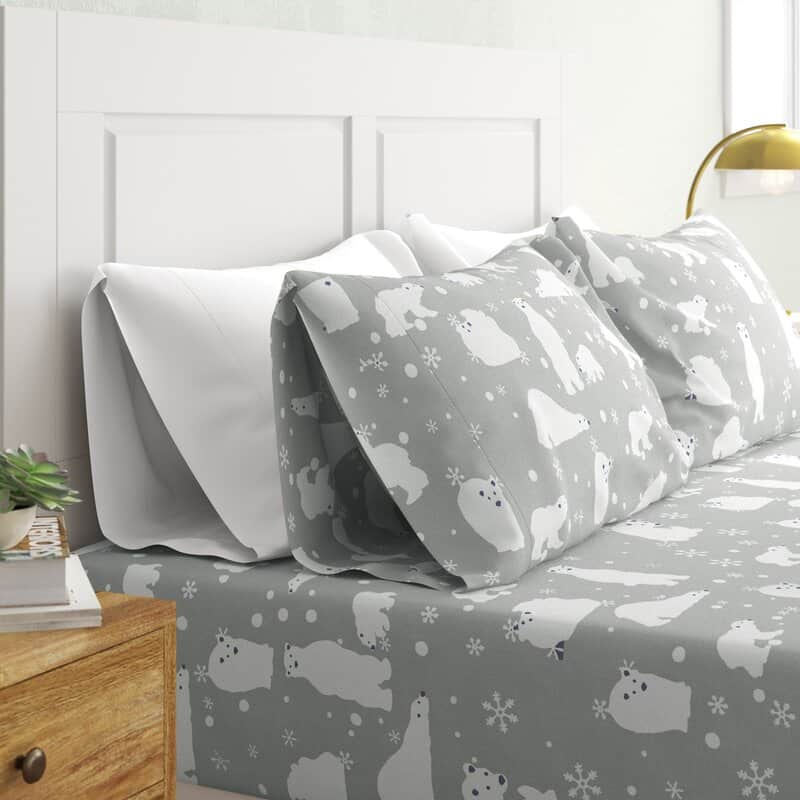 If you're into polar bears or penguins, deer, or cardinals, why not switch out those ordinary sheets for some fleecy, fun sheets with snowy critters you love? You can find a ton of options that can complement a plain bedspread or you can change out the bedspread and sheets for a whole wintry critter set.
A Simple Candle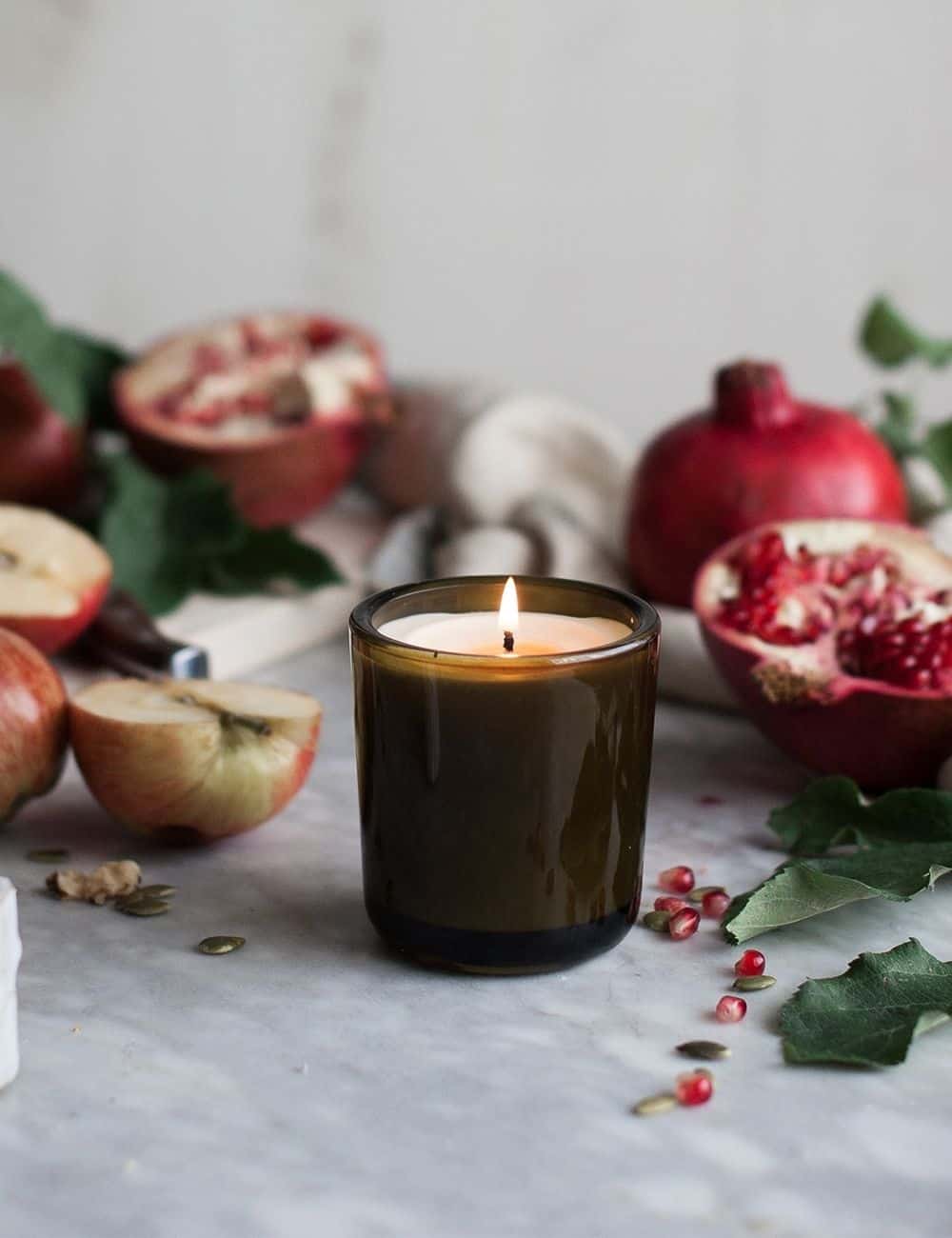 It may not seem like it, but a simple, warmly colored, wintry scented candle can actually make all the difference in the feeling of your home. Just light up a few of these on a wintry night and your home will not only look like a fresh winter take, but smell like one, too.
Dress Up Your Mantle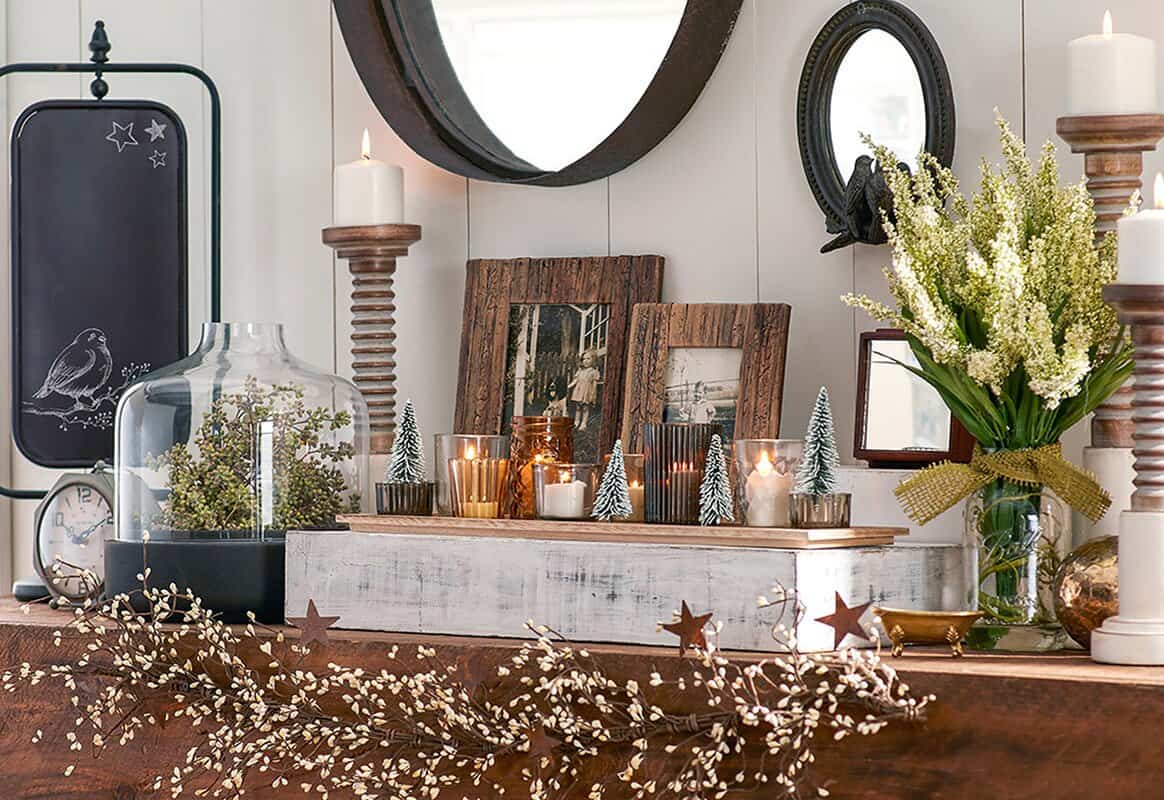 Your mantle is usually a visual focus of your living room, so why not use that to your advantage and create a wintry wonderland view right there? Dress it up with snow-covered items, white ribbon or runners, off-white rustic fabrics, evergreens, or just about anything else that evokes thoughts of snow, cold weather, and beautiful evenings with sparkling lights.
Add Simple Rustic Wintry Touches
One delightful thing about winter is the abundance of snow themed items we can use to dress up our homes simply without having to go all-out. You can grab some simple, snowy touches from the Christmas/holiday collections and depart from that sort of theme into a simple "winter" theme with these touches instead.
A simple garland of snow-capped ferns or evergreens, sparkling balls, or this kind of winter-leaning garland can make all the difference with minimal effort.
A Wintry White and Green Wreath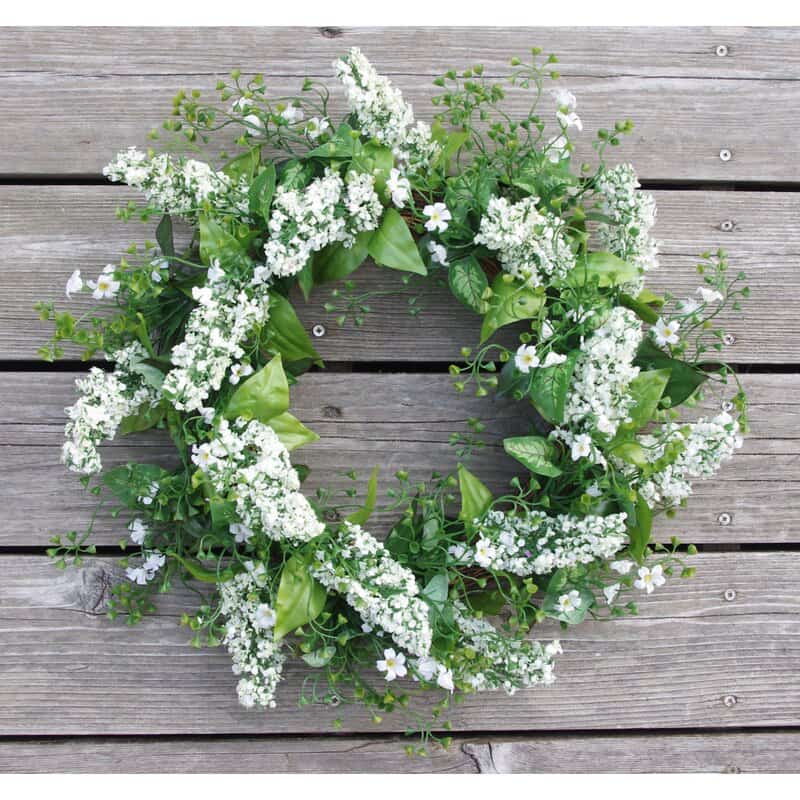 Who says wreaths are just for Christmas? I have them up on my front door year round for a subtle, but inviting touch of welcome. So, why not try a wintry white floral and greenery wreath that leans away from Christmas but leans into the beautiful colors of the season with white flowers and green leaves.
You can use one like this with white lavender blossoms or find an evergreen wreath and frost with leftover snow in a can.
Use Mural Curtains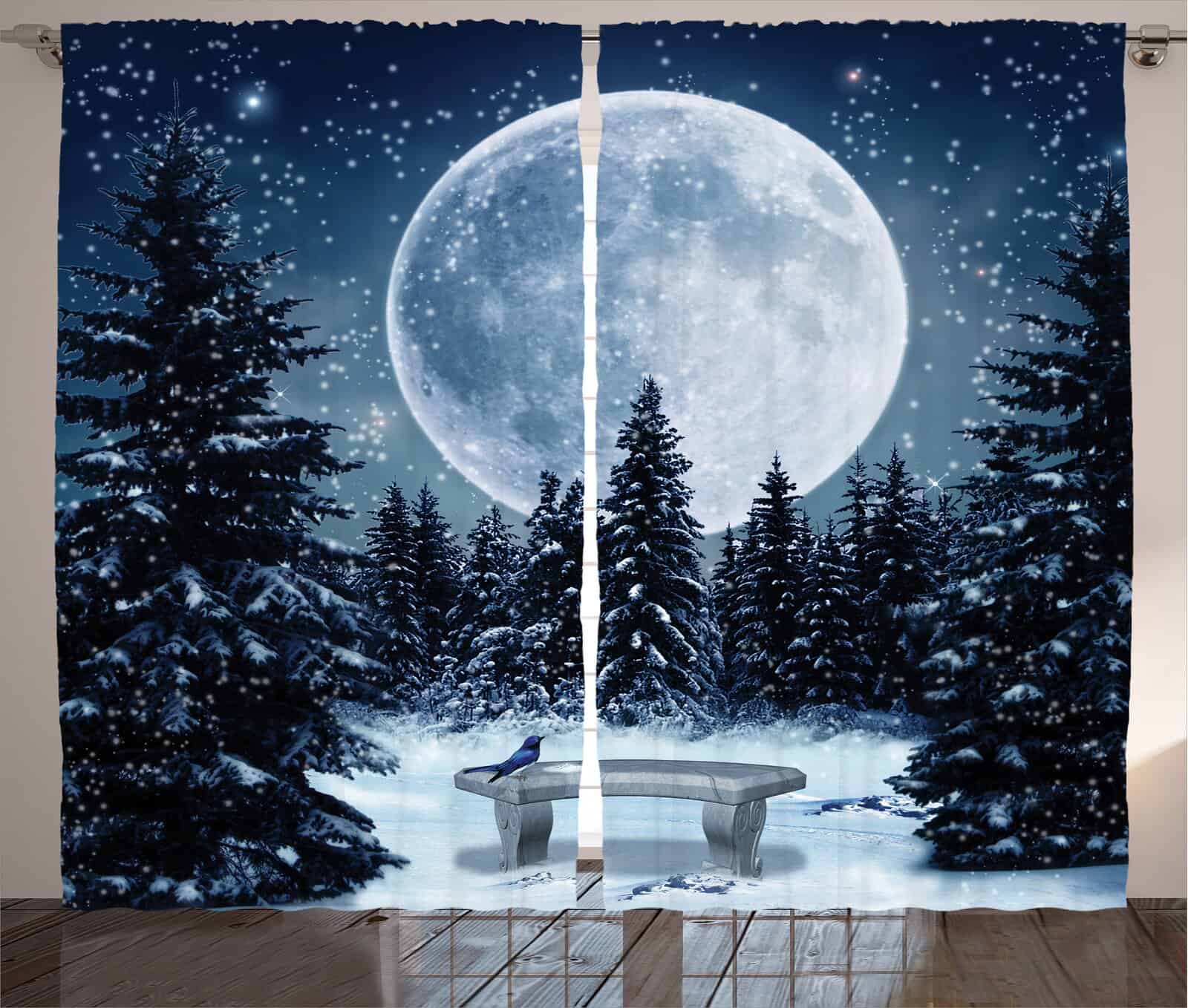 Want to really bring that wintry wonderland into full view? Change up your curtains for a beautiful, wintry night scene like this one. That way, when you close your curtains for a delightful night in, you'll still have a view of a beautiful scene you probably wouldn't have otherwise.
Hang a Wintry Door Mural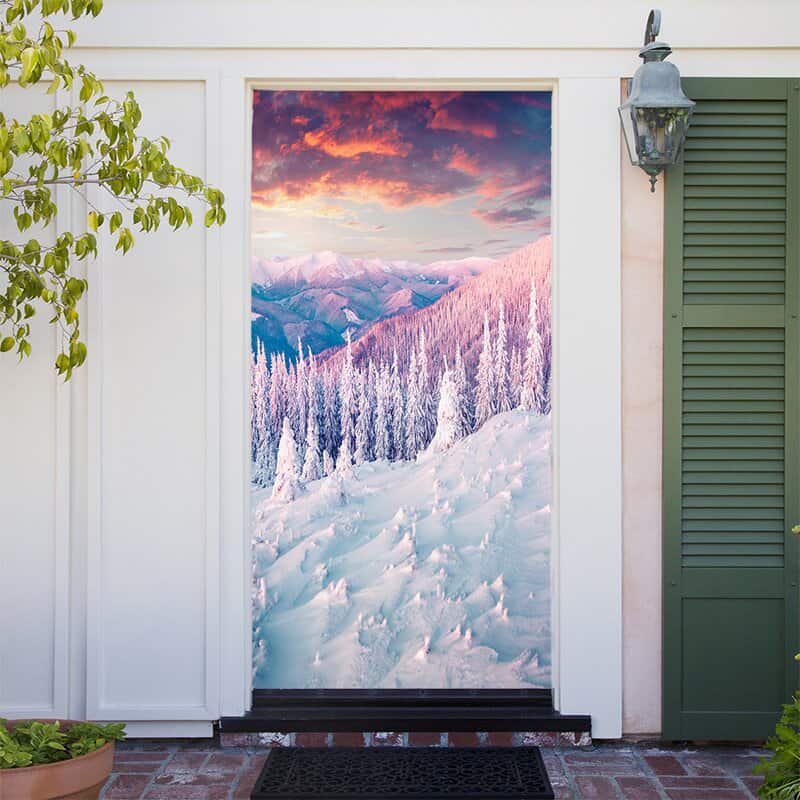 Another option with pre-made murals is finding a beautiful winter scene like this one for use on your front door. Or, switch that to the bedroom door, basement door, or any other in your home. The beautiful scenes evoke thoughts of frosty nights, hot cocoa, and puffs of icicle breath clouds as you tramp through the snow.
Use Evergreens, Acorns, and Pinecones to Decorate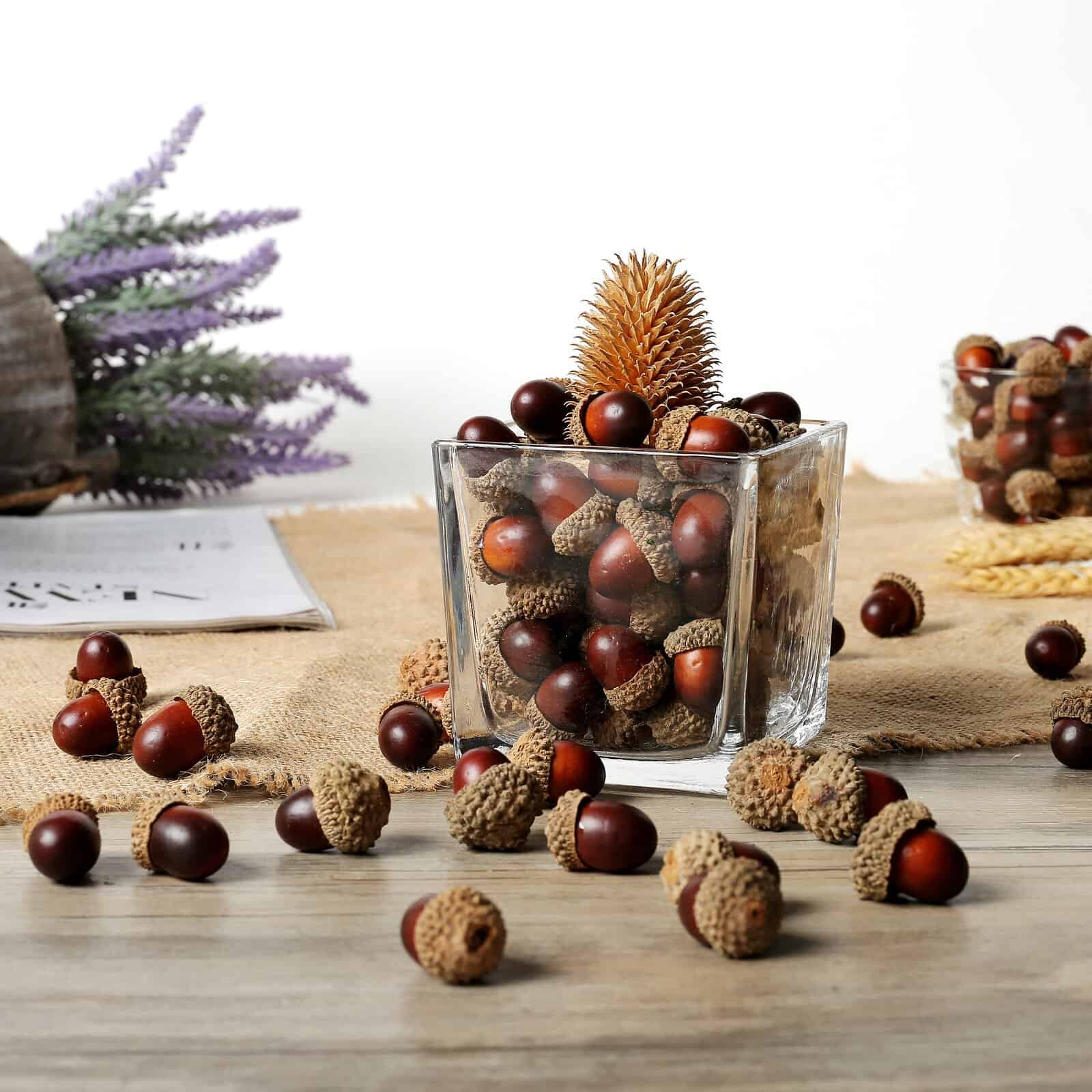 You can use the season's offerings to create that winter living room theme you're going for. Use plain acorns, evergreen twigs, and pinecones, or frost them with that winter snow.
Find a beautiful glass basin, jar, or uniquely shaped container like this one, and mix it up a bit. You can even toss in some lavender, white roses, or similar florals to add pops of color and brightness.
Redo the Bedroom in Wintry Colors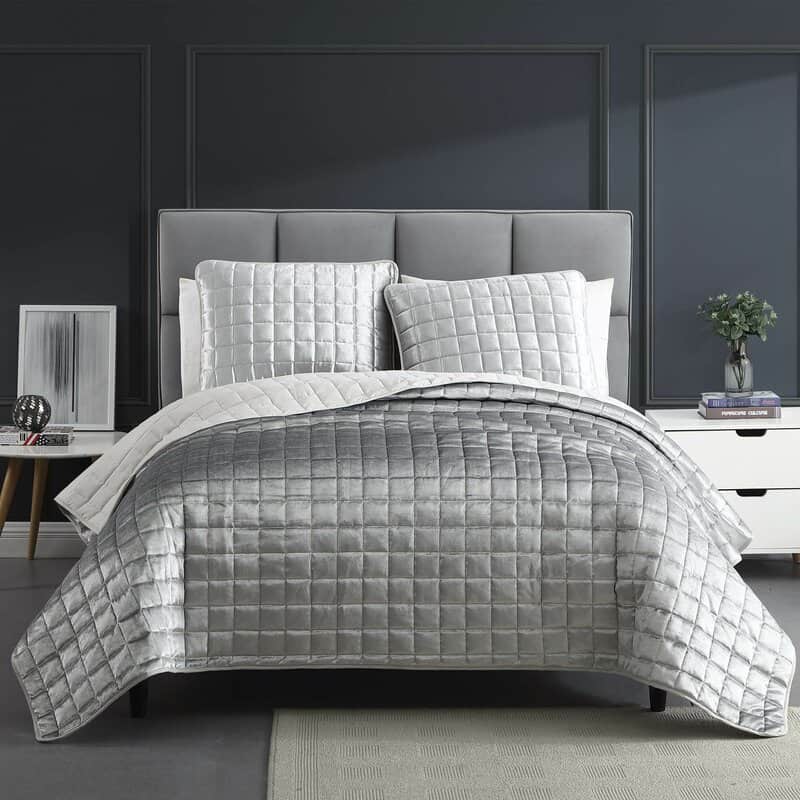 If you're not so keen on the cuddly critter front, try changing up the bedroom colors instead. Soft grays, silvers, and whites bring out the sense of snowy lands and pleasantly overcast skies that invite you to cuddle down in.
Plus the colors are pretty mild and tend to be soothing and calming to help you get a better night's sleep. Win-win!
Incorporate Some Simple Tabletop Decorations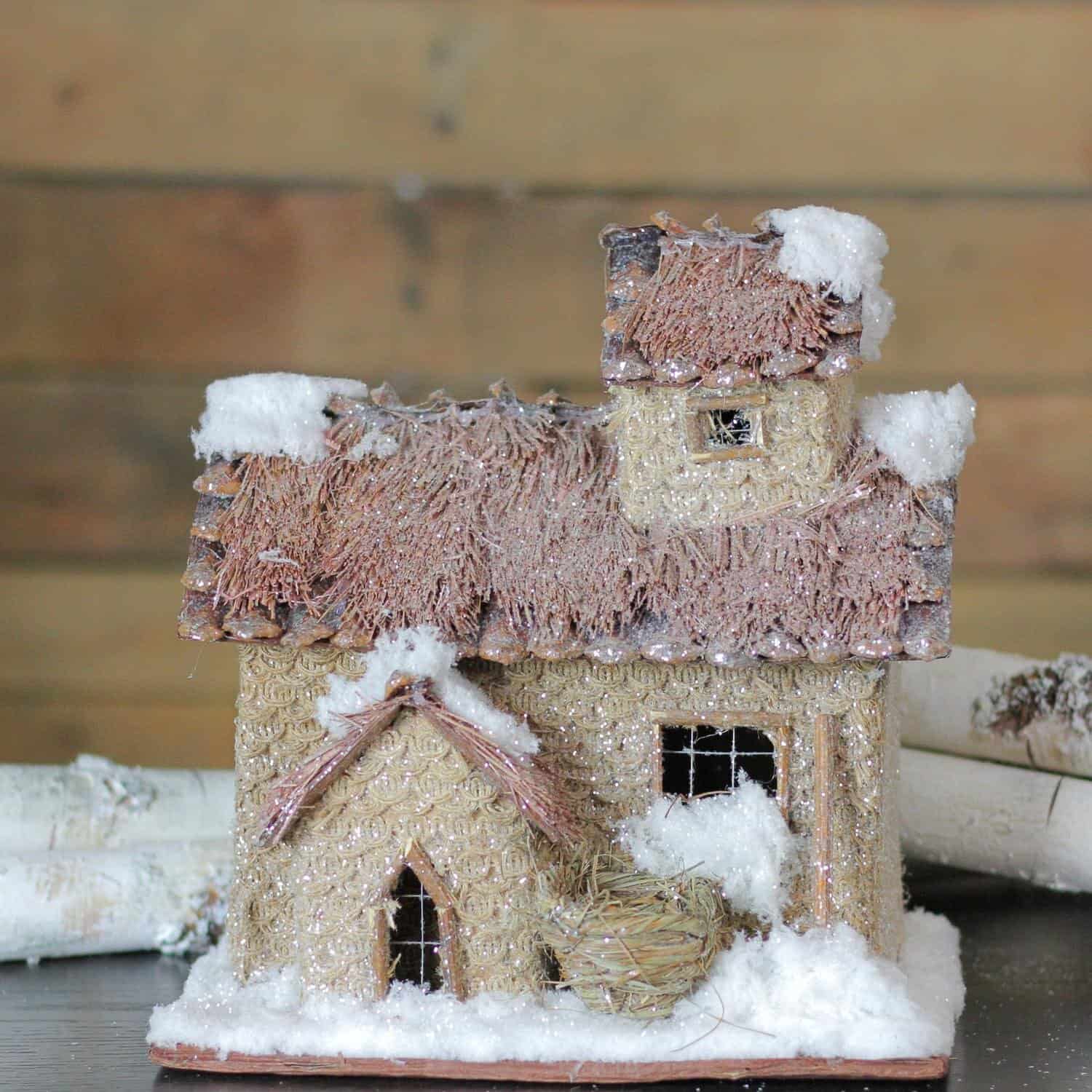 Find some simple, snow-decked decoration pieces that don't include Christmas colors and the typical holiday ribbons or bows. Then, just put them out where you had the nativity or Christmas village before.
Surround them with simple, brown, white, gray, and blue accents – think roses, runners, and bare wood tabletops – for a lovely new winter themed room in just a few minutes' time.
Deck Out Your Dining with a Winter-Themed Tablecloth or Runner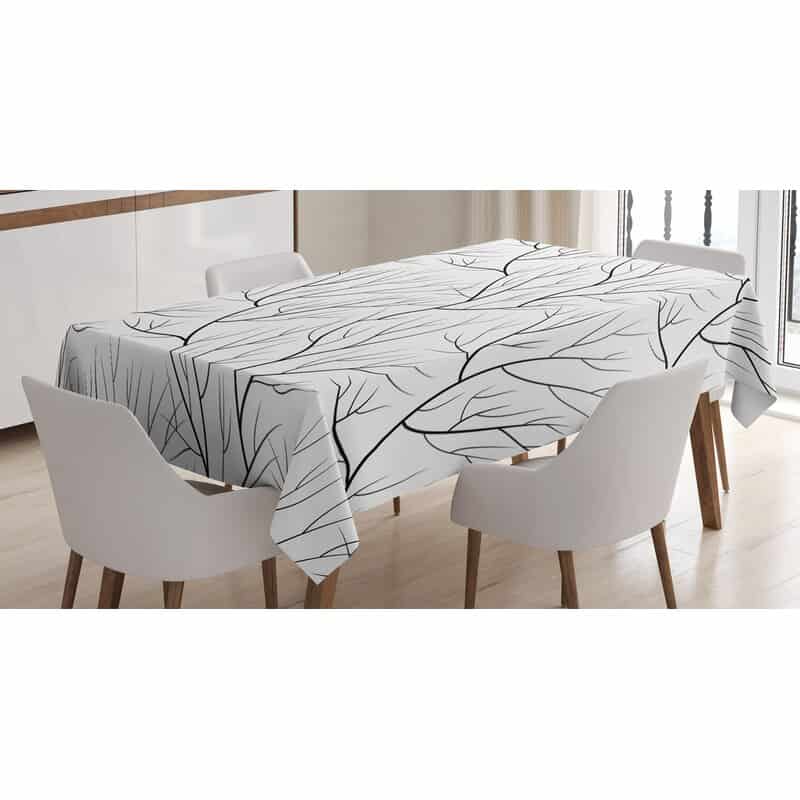 Your dining room would be an easy place to deck out with winter themed decor without much effort. Simply find a beautiful wintry-themed tablecloth or runner and spread it out. Voila – done! And the whole room's feeling instantly changes into a winter wonderland.
If you really want to do it up, add a few touches of evergreen or a winter-themed centerpiece.
Cozy Up with a Furry Throw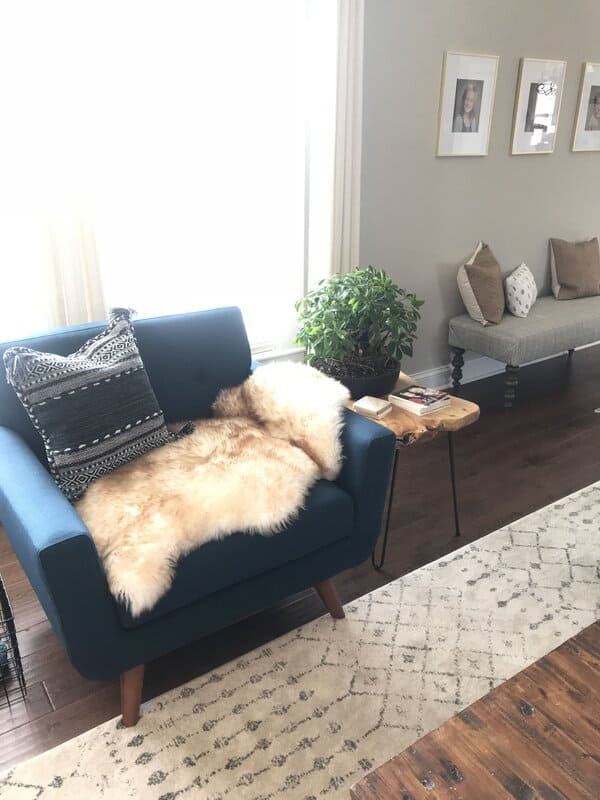 There's nothing that says winter like snuggling up beneath a soft, warm blanket. So winterize your decor with the simple addition of a furry throw blanket. Be sure to pair it with wintry colors like white, gray, silver, or blue for the ultimate winter feel.
Decorating for Winter Can Be As Easy as Placing a Pillow
We're so used to thinking of the hours it takes to decorate for a given holiday when we think of seasonal decorating. But the reality is, it really doesn't require that much time to deck things out for a wintry welcome for your family and friends.
A simple blanket change, new pillow, centerpiece, or table runner could be all you need in any given room to change the whole appearance. Easy, beautiful, and affordable. An all around win!