15 Amazing & Easy Fall Home Decor Ideas
Looking for some really easy, great fall decor ideas? Well, we've got some simple and beautiful options for you right here! We absolutely adore autumn, but we don't think you should have to slave over changing out all the decor in the house for autumn decorating ideas.
Instead, we're focusing on simple touches that make all the difference you need to get that fall feeling without loads of hassle. Of course, combining several ideas is your best bet for an easy "re-do" without loads of expense and time commitment.
Hang an Autumn Garland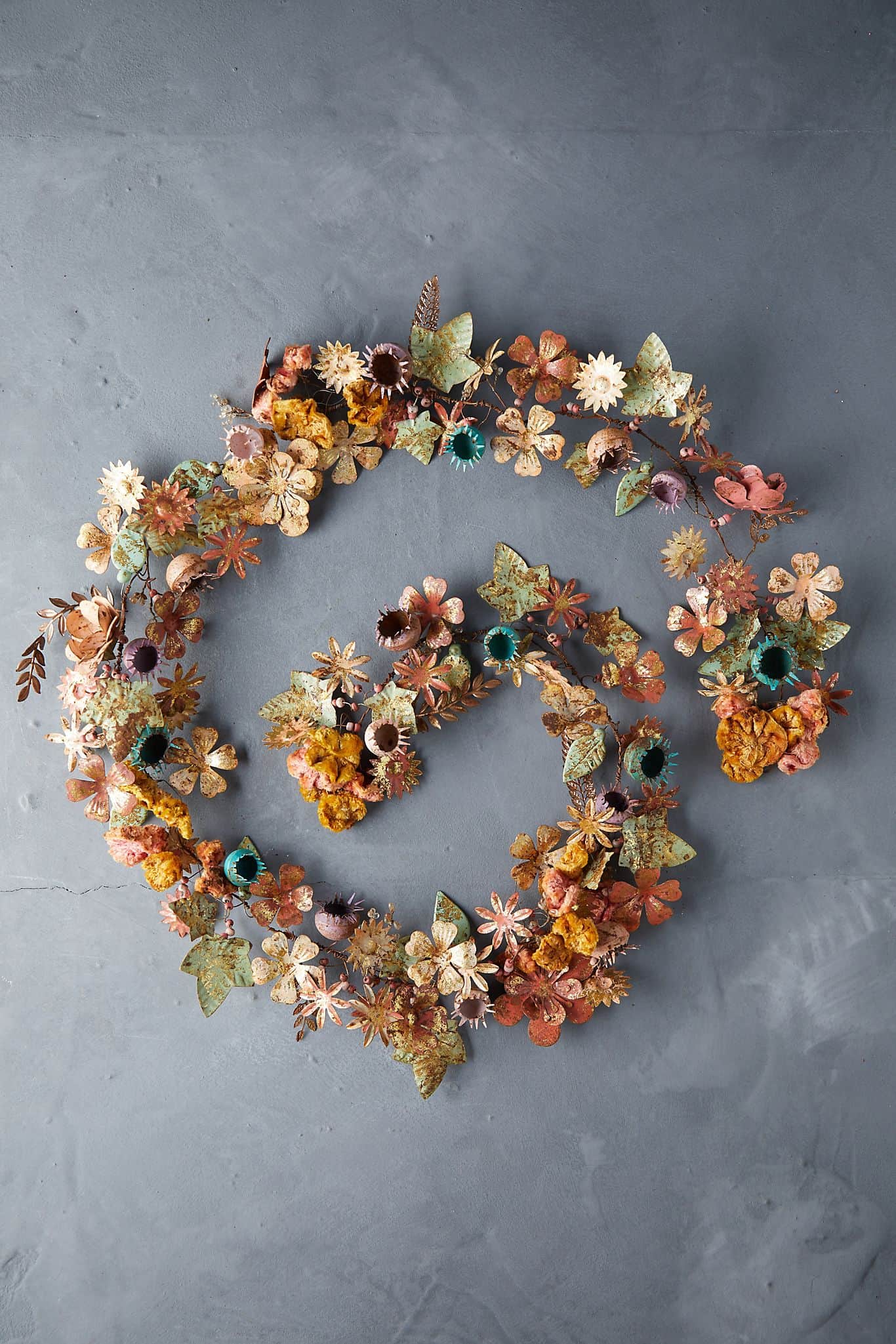 Garland isn't only for weddings and Christmas. In fact, you can really change the feeling of your home – inside or out – with a simple autumn floral garland like this one. The mix of warm and cool colors, the florals, and woody elements really make this pop as a welcome change from summer.
Dress it Up with a Pumpkin Themed Table Runner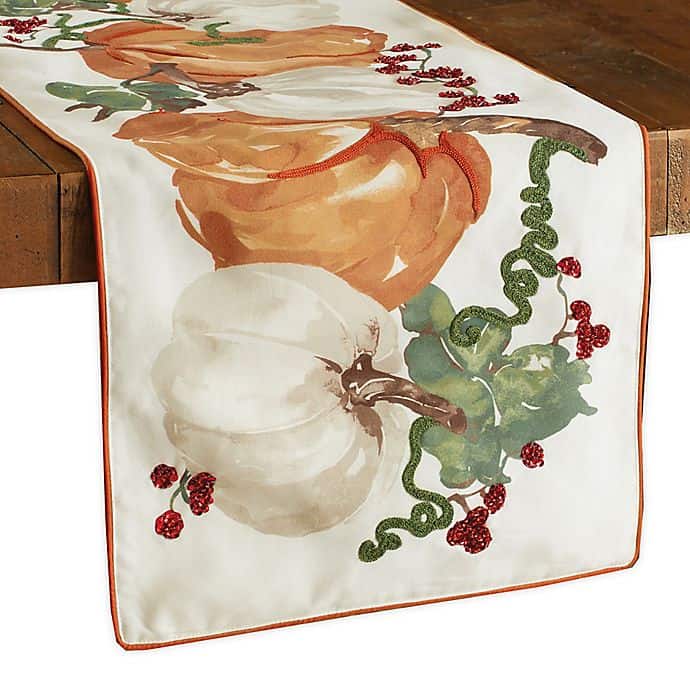 A super easy change out for the autumn is simply dressing your table with a gorgeous fall-themed table runner. A pumpkin runner like this one will get the message across instantly, or you can go with something like an autumn leaf motif, a runner with fall colors, or just about anything else that evokes "fall" to you.
Add an Autumn Themed Mural Curtain Set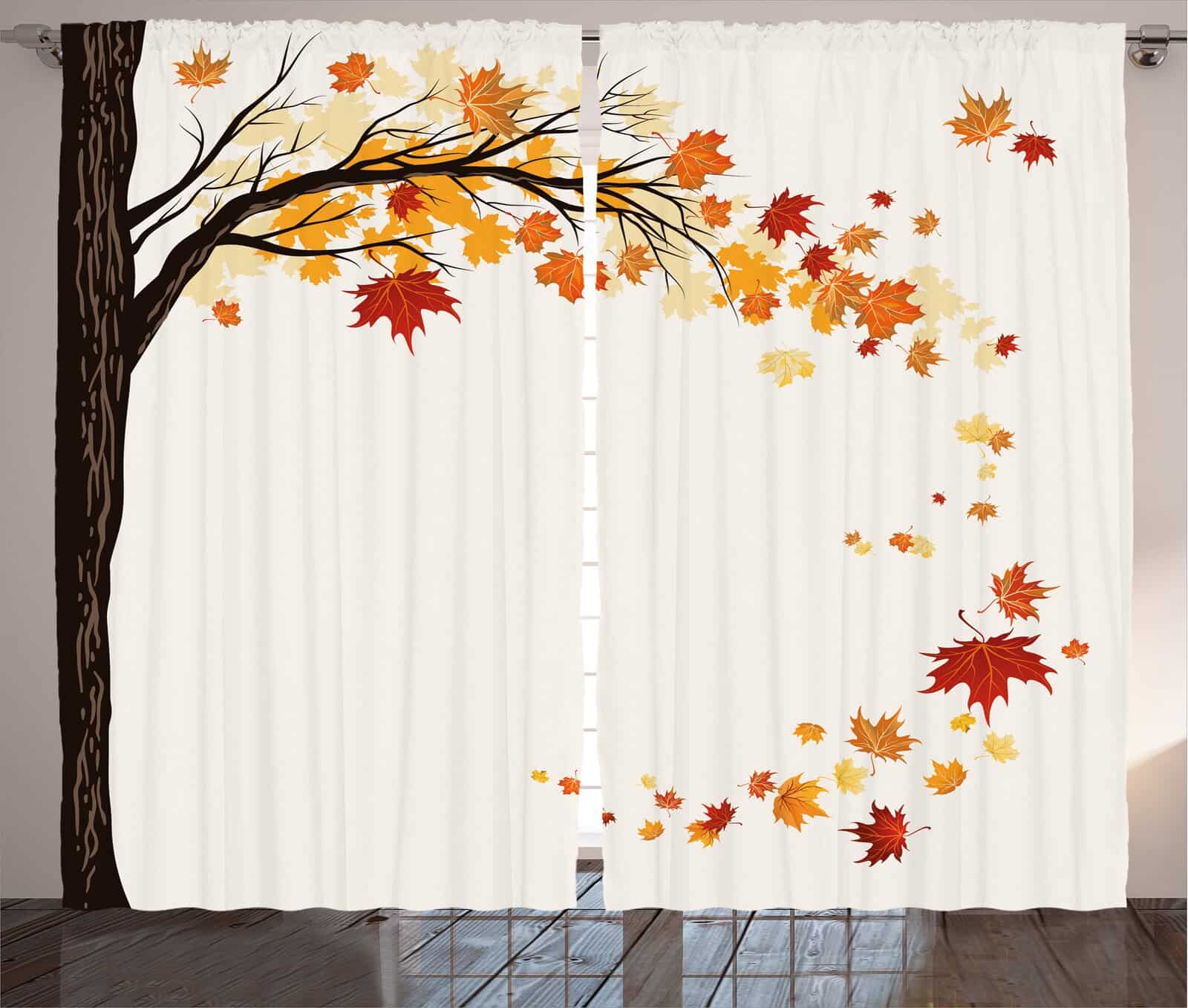 If you're looking to really change the mood to an autumnal theme at home, consider switching out your curtain set for an autumn-themed set. Personally, I love this mural set with a tree slowly losing its leaves, but there are many other options out there with delightful color combinations and elements all based around fall.
Welcome Your Guests with an Autumn Wreath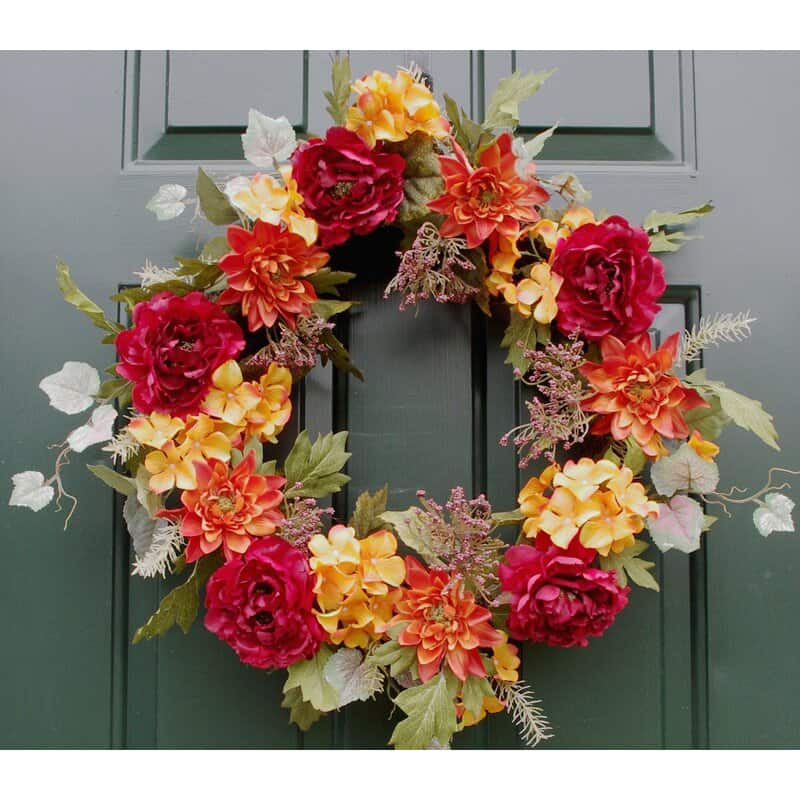 Wreaths are a welcoming sight any time of year, so why not change things up from your usual "holidays only" policy and dress up that door with a beautiful, floral or autumn leaf themed wreath? The colors of fall add brightness and warmth to any space and do so as easy as taking the wreath out of its packaging and hanging it up on your door.
Set Out a Unique Autumn Floral Arrangement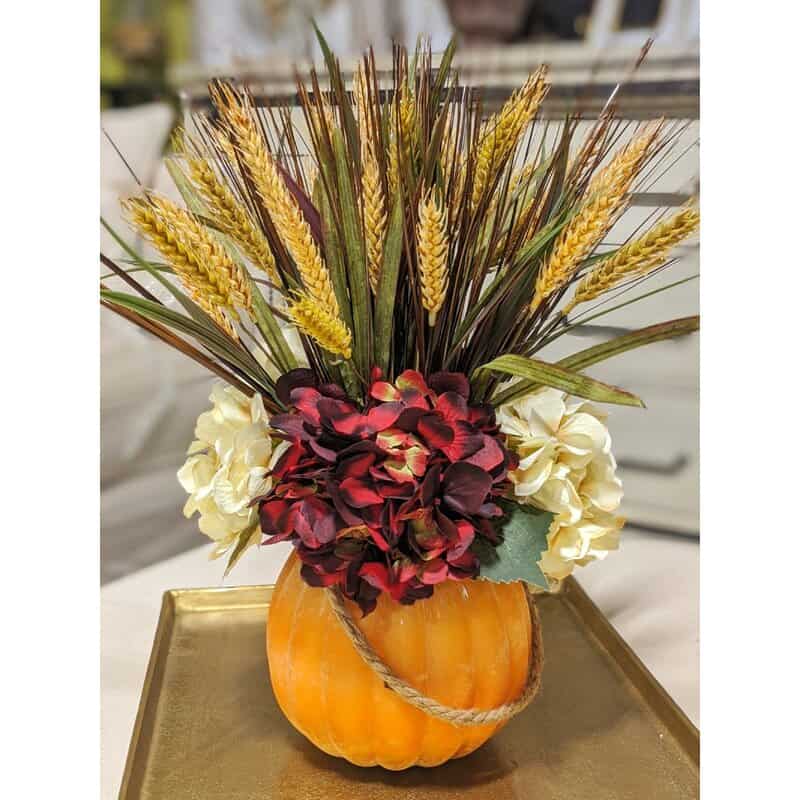 Instead of the usual suspects, try decking out the space with beautiful and unique floral arrangements like this wheat and hydrangea floral arrangement in a pumpkin bowl. The beautiful, rich colors of the flowers draw autum to mind, while the wheat adds the brightness needed for a cheerful spirit.
Find Some Pinecone Candles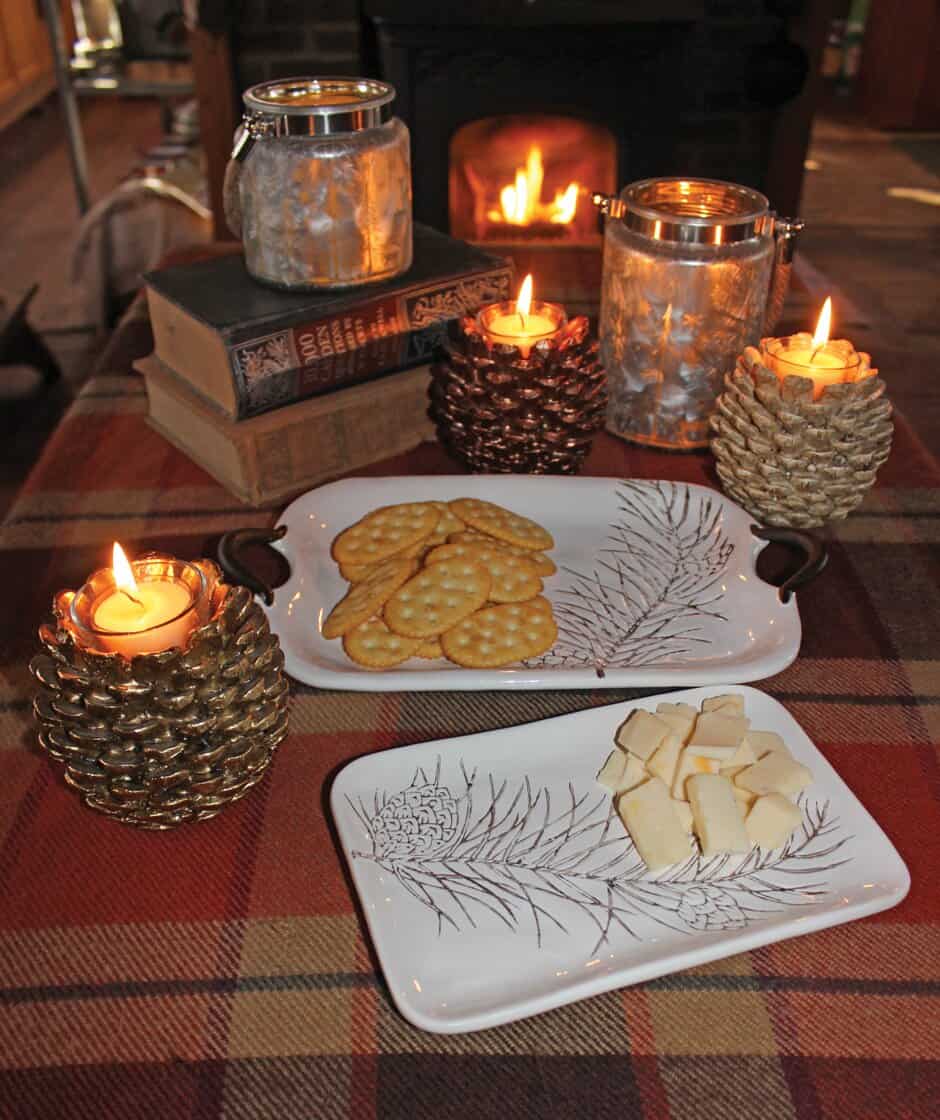 Nothing says "autumn" like fallen leaves, acorns, and pinecones. So, why not find some candles that reflect that mood and make your decoration "chores" even easier? All you need is a good candle holder like this one, some tea lights, and a mantle, table, bookcase, or countertop for adding an easy, fall touch.
Put On Your Pumpkin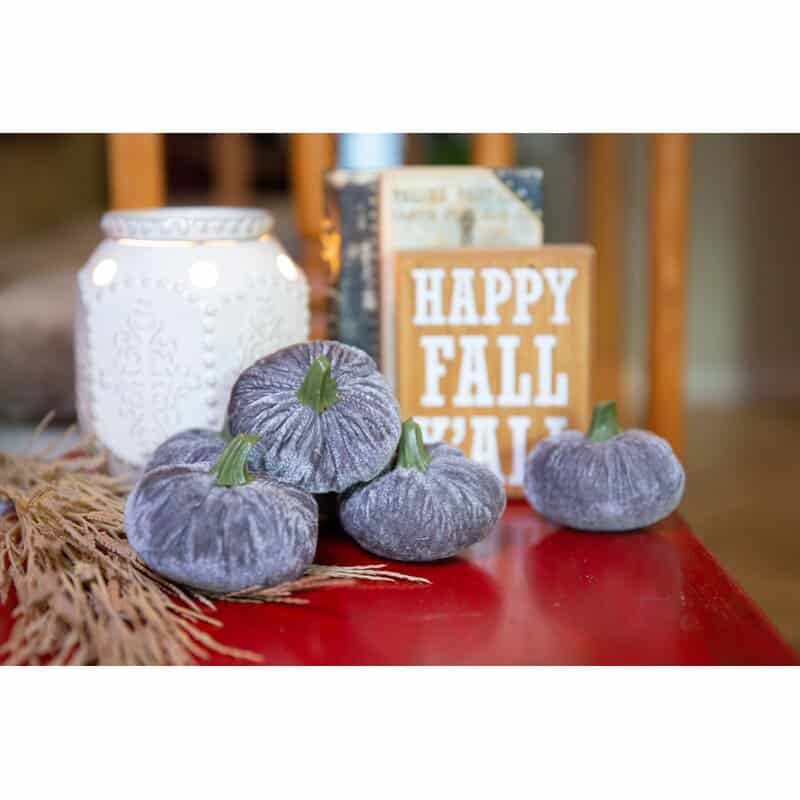 What could be easier and more "fall" than setting out some pumpkins around the house? You can go traditional with orange and yellow pumpkins, or find some unique gems like these blue velvet pumpkins.
They're easy to put out, look amazing, and work year after year, keeping your expenses and work down.
Hang an Autumn Swag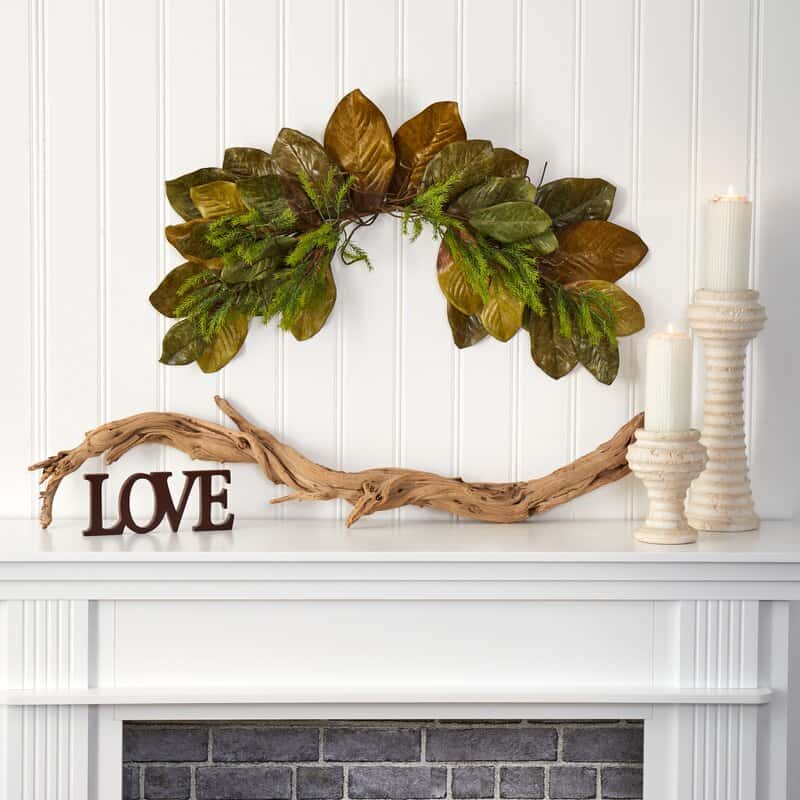 Another simple, beautiful, and inexpensive way to really add some fall touches to the living room is through hanging an autumn swag. Go all green like this one for an early autumn feel with those rich, deep greens, or find a colorful swag instead with red and orange maple and oak leaves.
Craft a Fall Centerpiece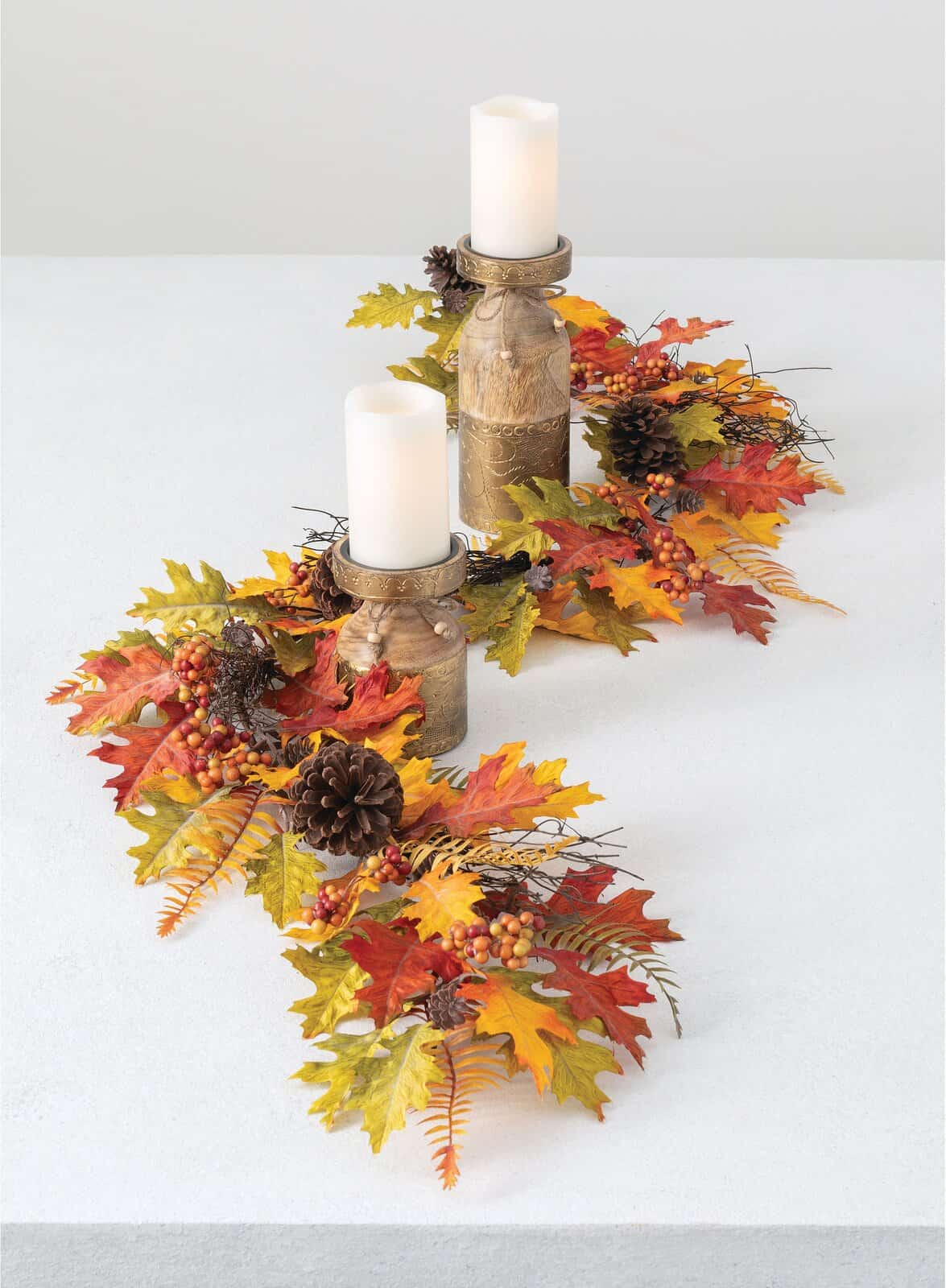 Whether you want to deck out the mantle, a countertop, or your dining room table, nothing says "fall" like a candled centerpiece with autumn leaves. This beautiful choice is great for practically any flat space and instantly transforms the room with next-to-zero effort on your part.
Redo the Bedroom in Coin Pods and Burlap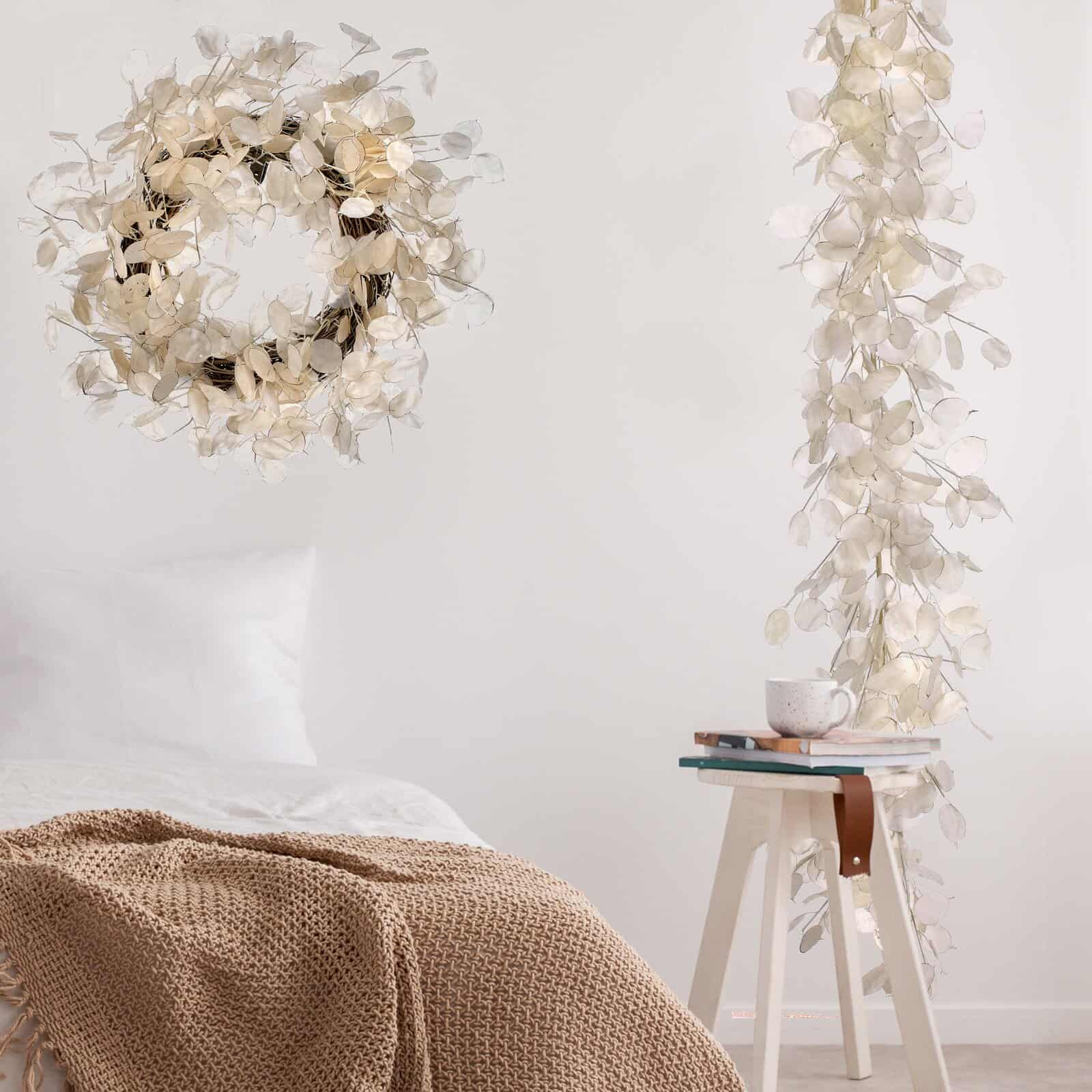 For late fall house decorations, moving into winter – or, honestly, any time in autumn if you love fair shades! – coin pods and burlap add a warming, yet cool texture to any space. These beautiful white, papery discs of light and luminescence are one of the most stunning and beautifully bizarre pieces of nature!
Add a garland and wreath of the coin pods and toss in a burlap throw for a gloriously gorgeous feel. Then, if you're really craving autumn shades, toss in some orange or brown pillows for that final, rich touch.
Or Change Up the Bedroom with a Quilt Set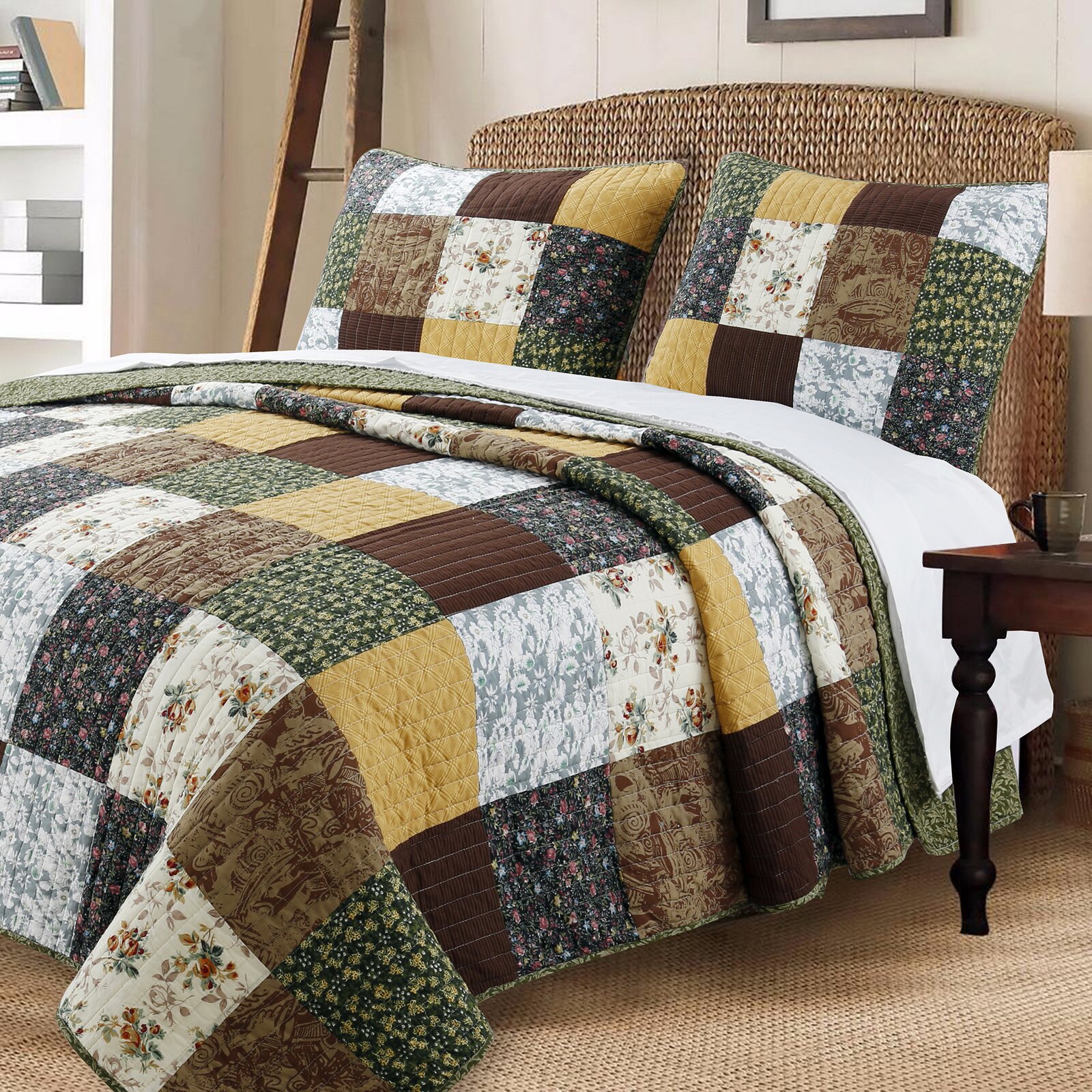 If you're more feeling a bed change bigger than just a burlap throw, try an autumn colored quilt set. Even better is this one that's reversible, letting you set the mood any given day with the differing autumn shades of browns, yellows, creams, and more.
Touch Up the Bathroom with a New Shower Curtain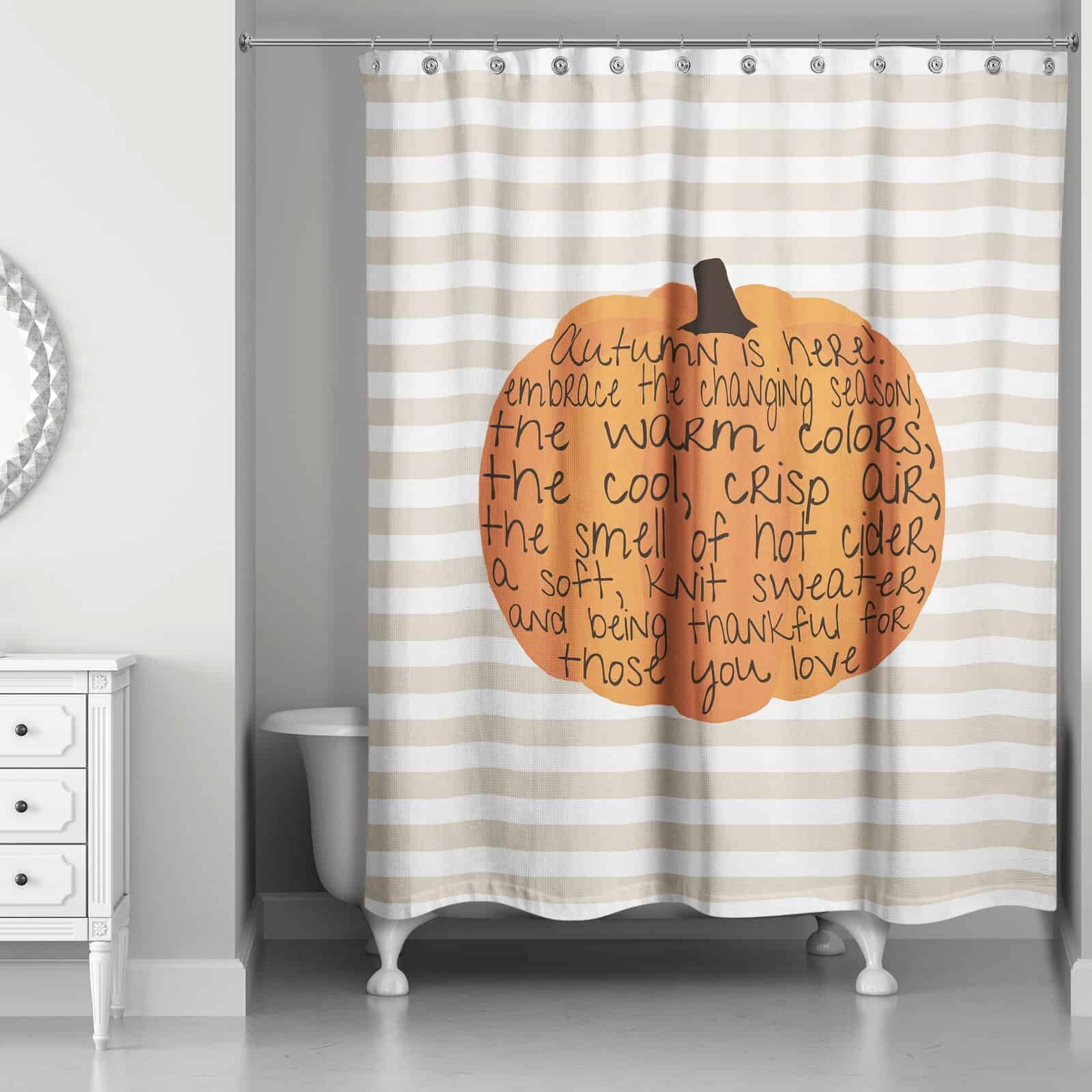 An easy, quick option that will change up the whole feel of your bathroom for the season is simply trading out your old shower curtain for a fall-themed one. Find some pumpkins, sunflowers, birds dressed in autumn colors, or just about anything else you link to fall, and you're set.
Toss in a Throw Pillow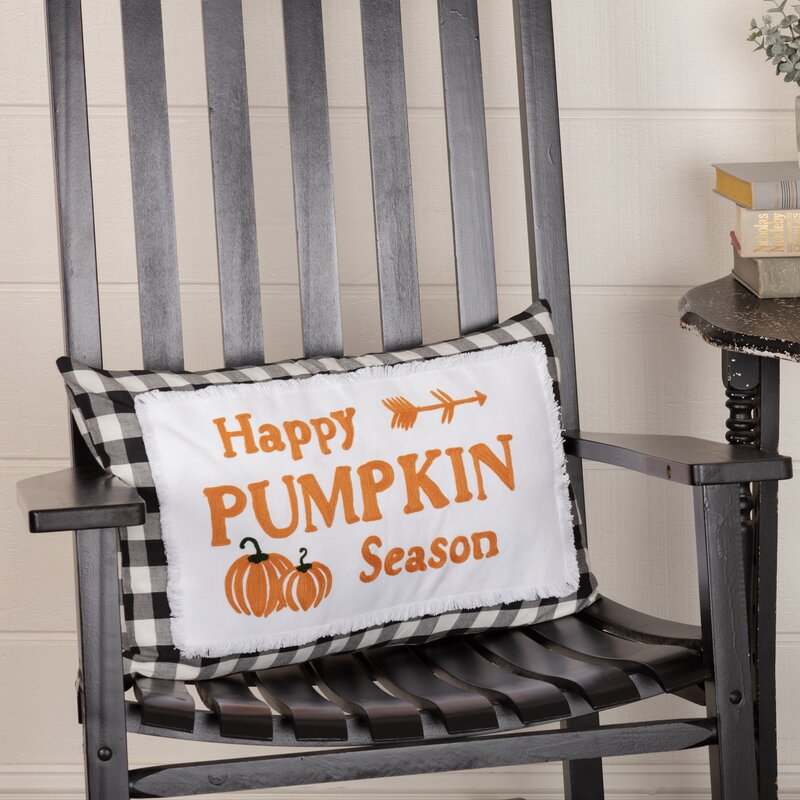 One of the easiest cute fall decorating ideas is simply adding some throw pillows to your indoor and outdoor spaces. These cute little decorative pillows can really change the mood of a whole space and bring autumn home to roost with little effort.
Switch Out the Paintings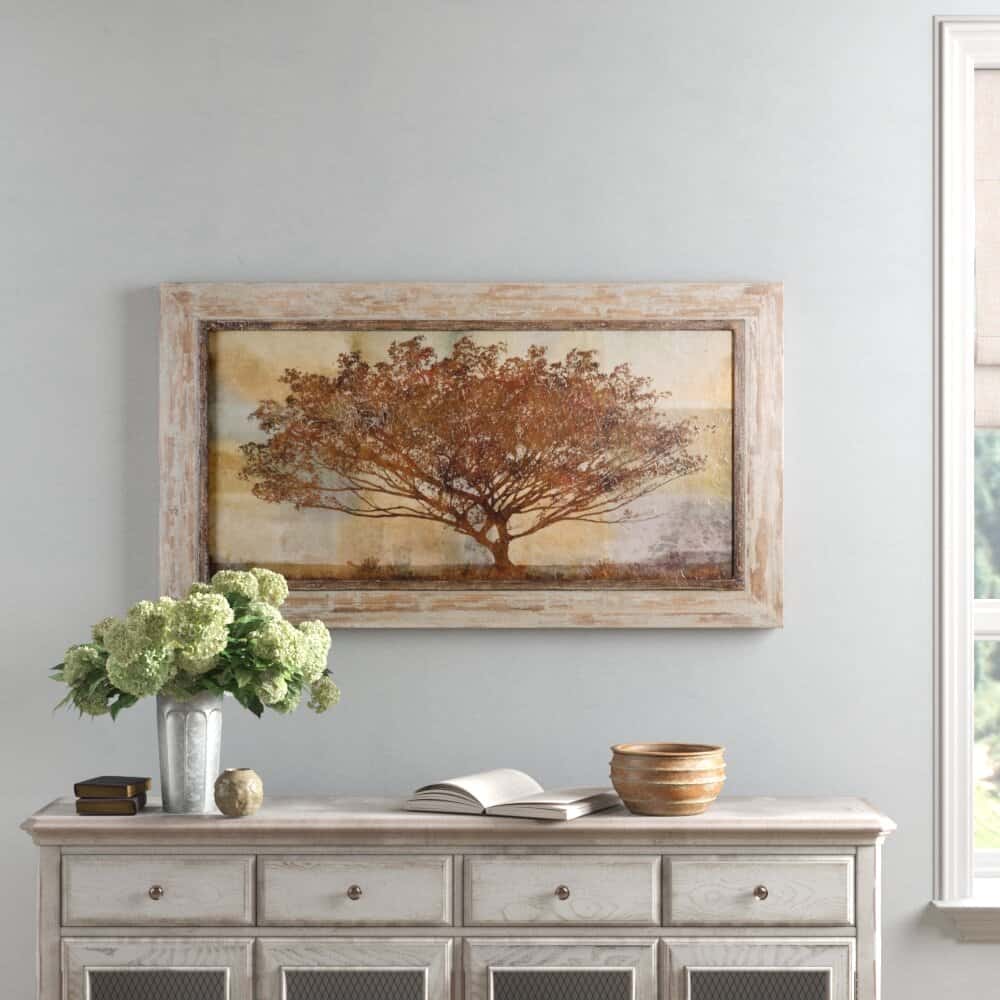 A super simple but incredibly altering – in a good way – option for your autumn decor change up is switching out one of your regular paintings or other wall art for a new, autumn-themed work. You can opt for a gorgeous print like this one, find one from a local artist, or make your own. If you're not an artist per se, you can always sign up for a virtual painting class that will teach you how to make your own autumn painting.
Get Your Swag On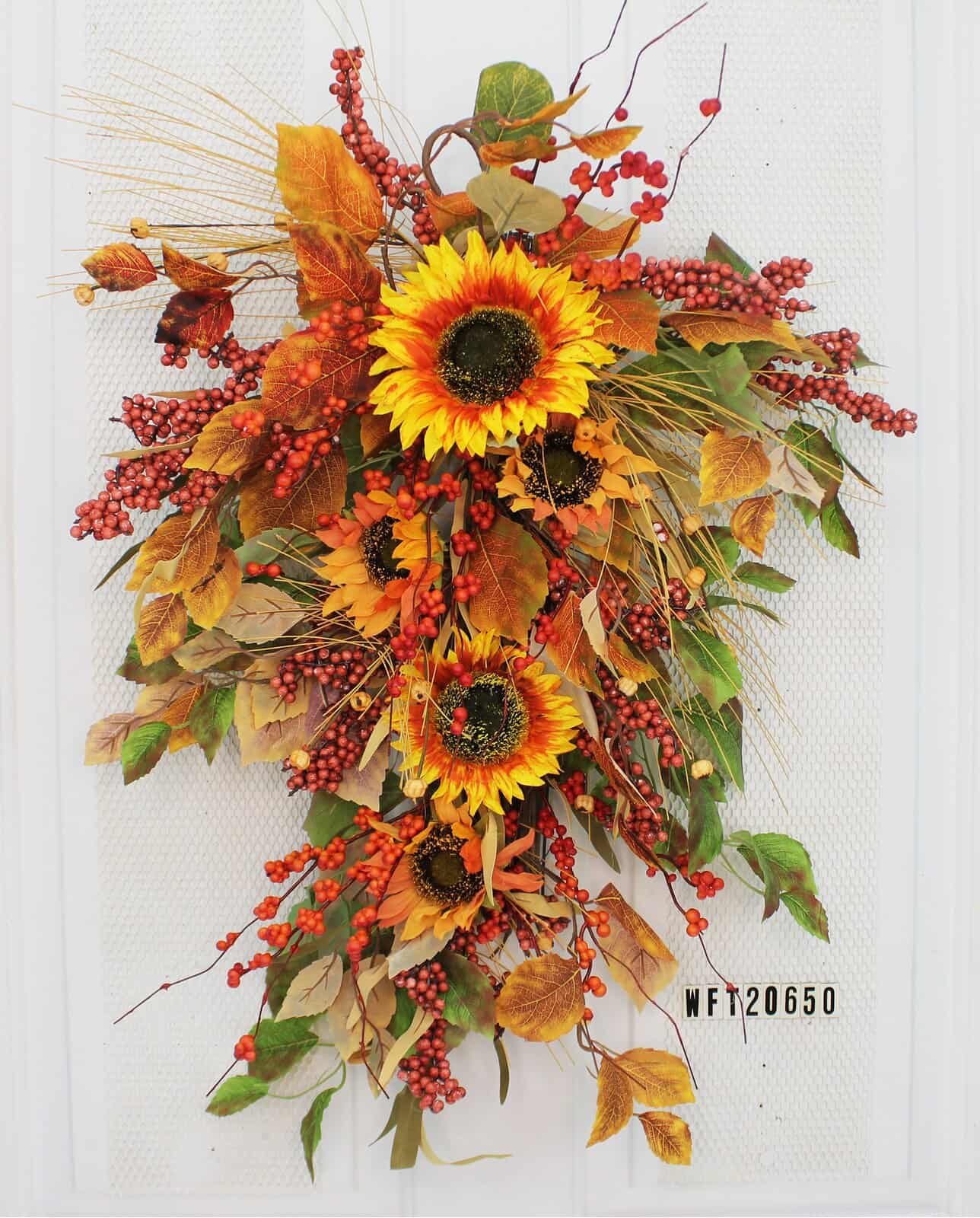 Other super easy fall decorations ideas include hanging up a door swag for fall. Similar to the wreath, they're beautiful, easy to decorate with, and really draw attention to your seasonal shift to the falling leaves and pumpkin season.
Decorating for Fall Can Be as Simple or As Complicated As You Like
The best fall decorations are usually the ones that you don't have to spend a lot of time setting out, yet pair well with the rest of your home decor. Why? Because that means you don't have to redo an entire room just to add a little pop of autumnal beauty.
Combining at least a few of the ideas above are going to get you closer to that Southern Living catalog look, but even if you just pick a couple, you'll transform your space easily and beautifully in no time.