38 DIY Crowns and Tiaras – Class Things Up!
Whether you need a crown fit for a birthday king or queen, one for a special event, or want a flower crown to really capture that boho-chic look, you don't have to rely on something store-bought to achieve your look.
There are so many fun ways to make a DIY crown for whatever event you need it for – even if it's just for your kids to play dress-up!
Lace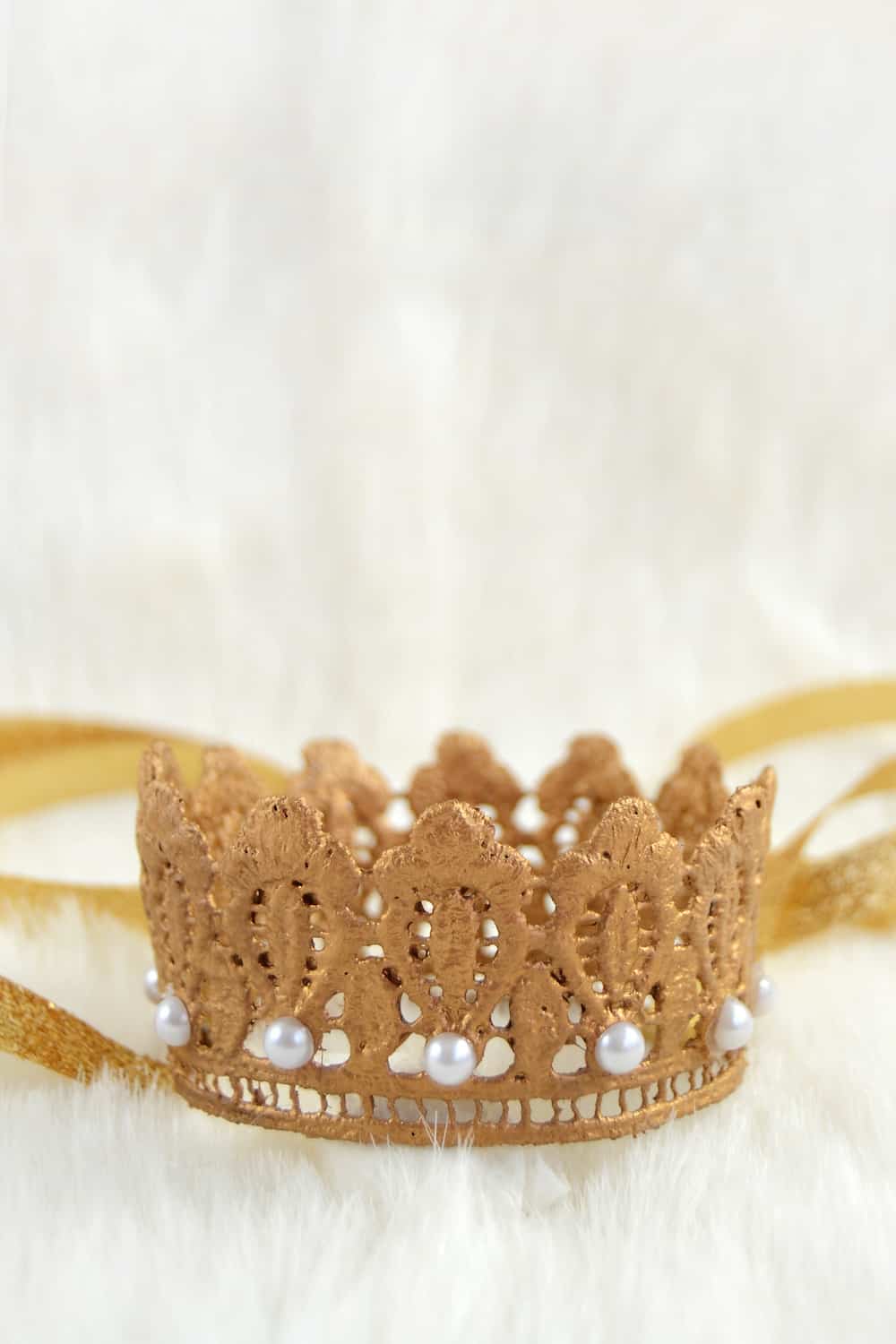 There's nothing that says elegance and grace quite like some pretty lace.
All you need is a little Mod Podge and you can create a fun, whimsical homemade crown.
DIY Lace Crown for a Princess by Mod Podge Rocks
Fresh Flowers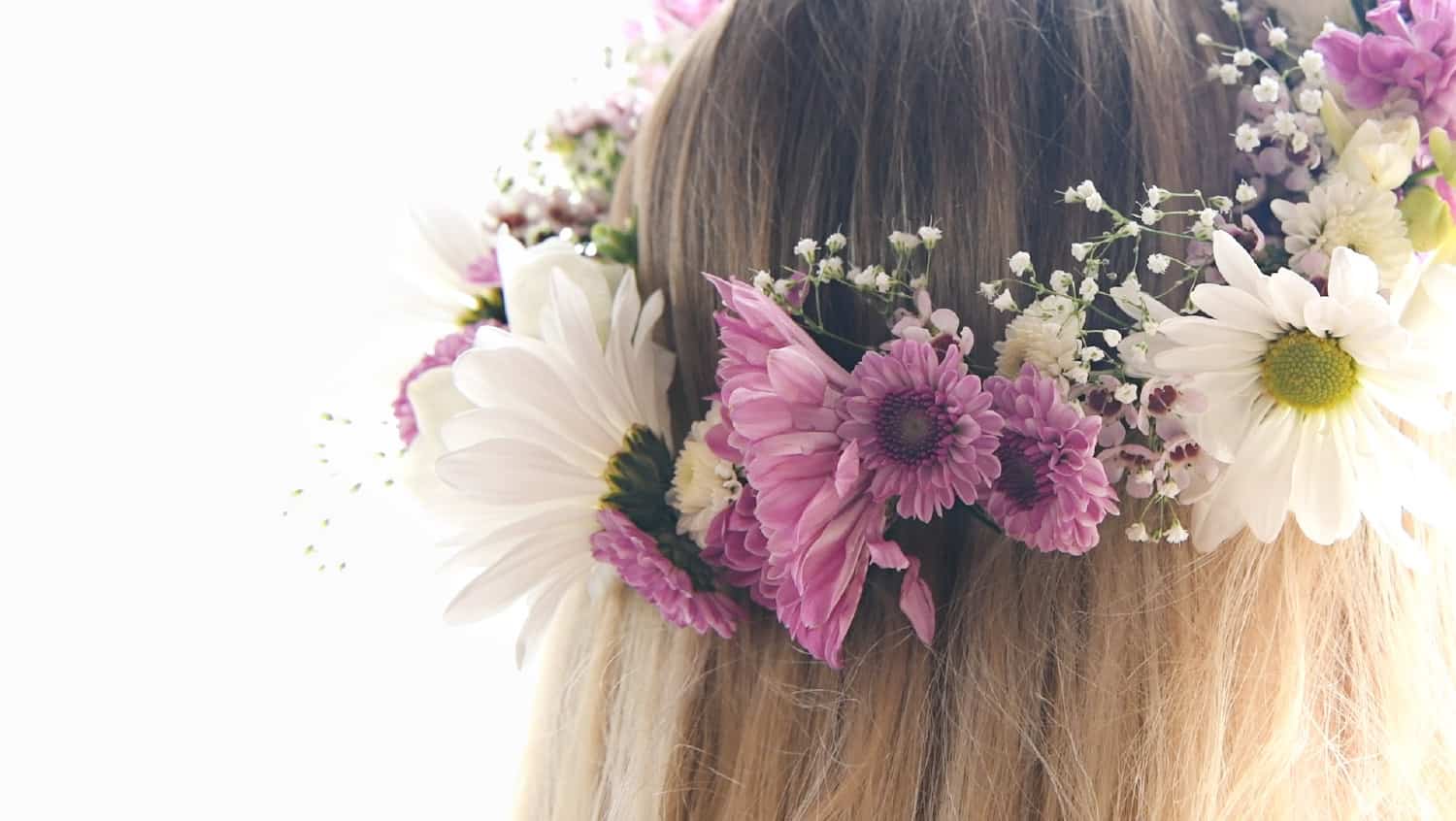 If you are looking to make a crown for an event, but don't really have use for it after, you can make it out of fresh flowers.
It will look gorgeous, smell wonderful, and grab everyone's attention.
How to Make a Flower Crown in 4 Easy Steps by ProFlowers
Simple Princess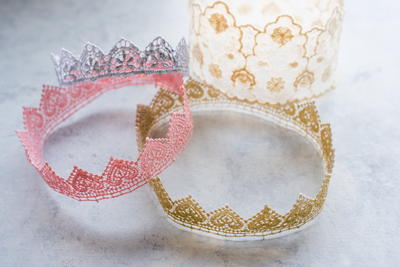 Being a princess means making minimalism look elegant, and that's exactly what these crowns do!
You barely need any materials to make these pretty crowns and they'll still be crowd-pleasers.
DIY Princess Crown of the Dantiest and Most Elegant Lace by Fave Crafts
Feathers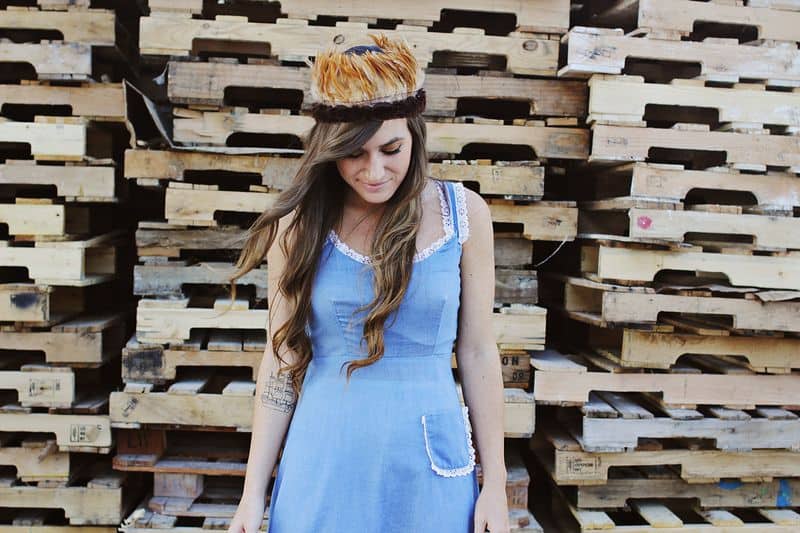 Flowers aren't the only material that can make a gorgeous crown, you can also do it with feathers.
This blogger created a great step-by-step to help you recreate the frilly look.
Feather Crown DIY by A Beautiful Mess
Super Star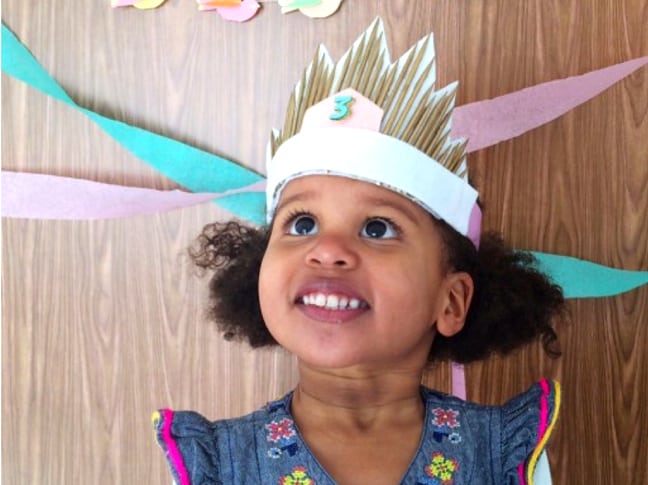 If your kiddo wants a crown that's out of this world – go for this one.
You can make some minor changes to this to really customize it to your little one's taste.
DIY Starburst Princess Crown by Momtastic
Elegant Chicken Wire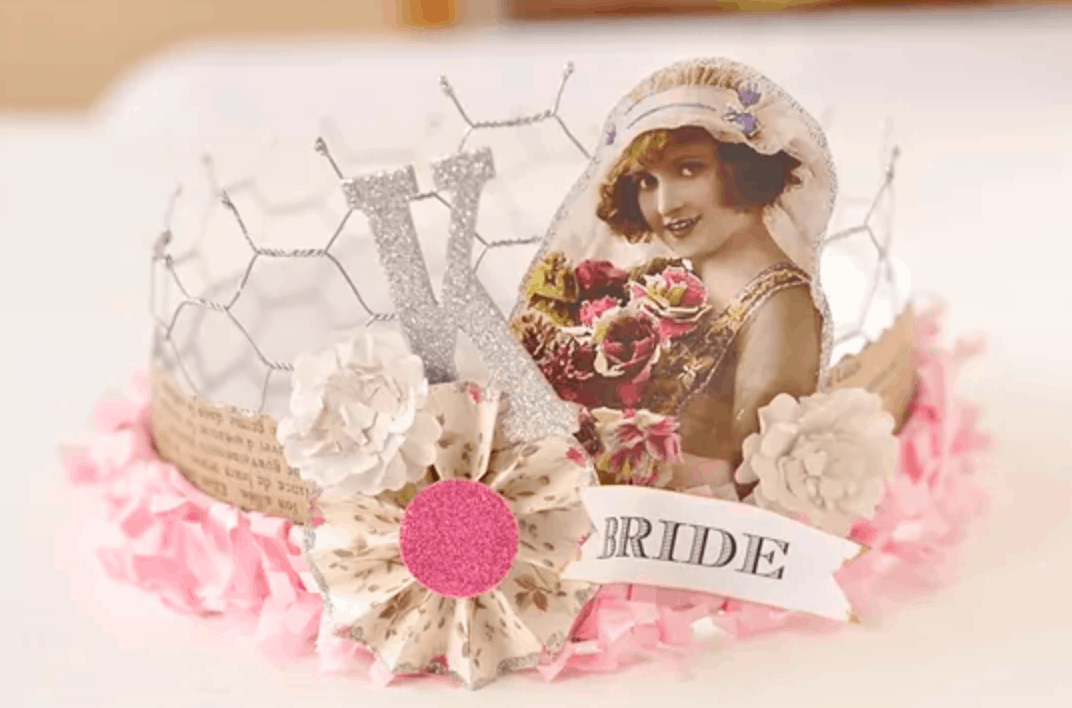 Who knew chicken wire could actually be used on a crown?!
This little crown is a perfect example of how a bunch of seemingly random materials put together can create something gorgeous.
DIY Crown by Your Home Based Mom
Reversible Birthday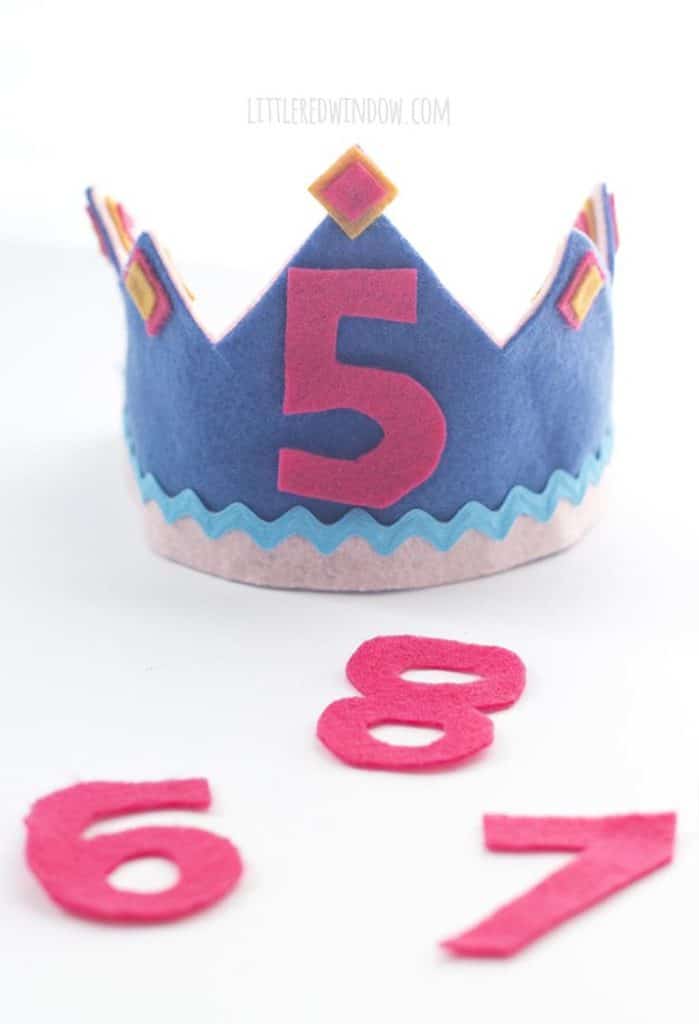 Want a crown for your little one to wear on their birthday, and beyond?
This felt number is just that, plus it's really cute.
DIY Reversible Birthday Crown by Little Red Window
For a Flower Girl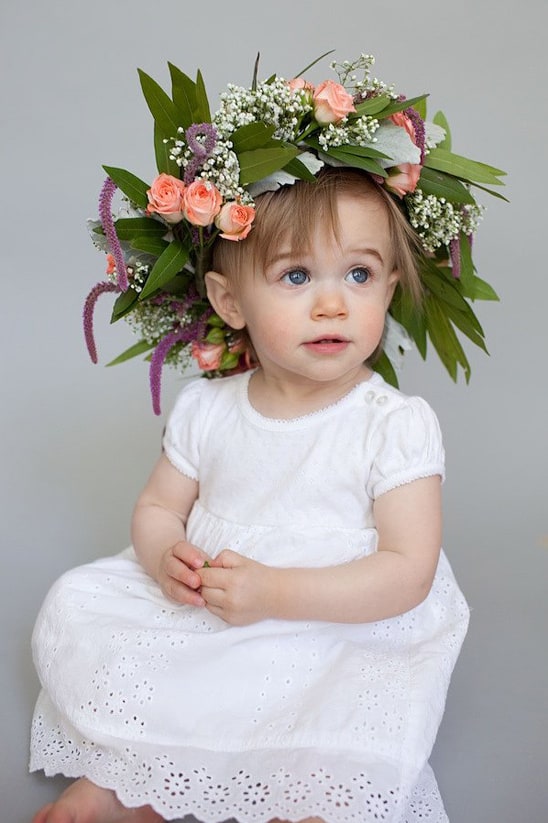 Is there anything cuter than a little kid wearing an oversized flower crown? Nope.
Dress up your flower girl using this tutorial by Wedding Chicks which will guarantee some really adorable pictures.
DIY Crown by Wedding Chicks
Leaves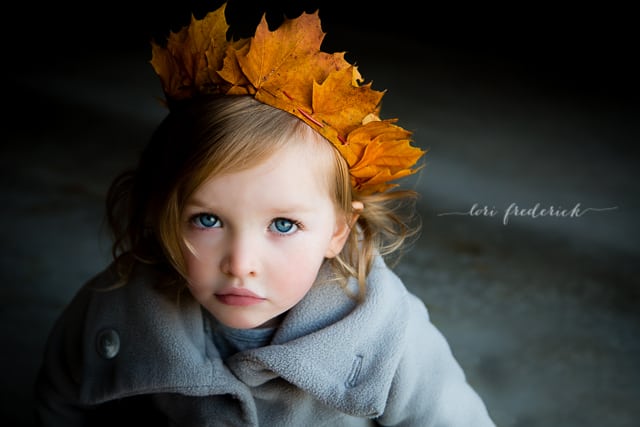 Setting up an autumn photoshoot (or, just really love fall?)? Make a crown to match the foliage.
This blogger created a how-to guide to help you recreate the festive look.
How to Make a Crown of Leaves by Clickin Moms
Faux Flowers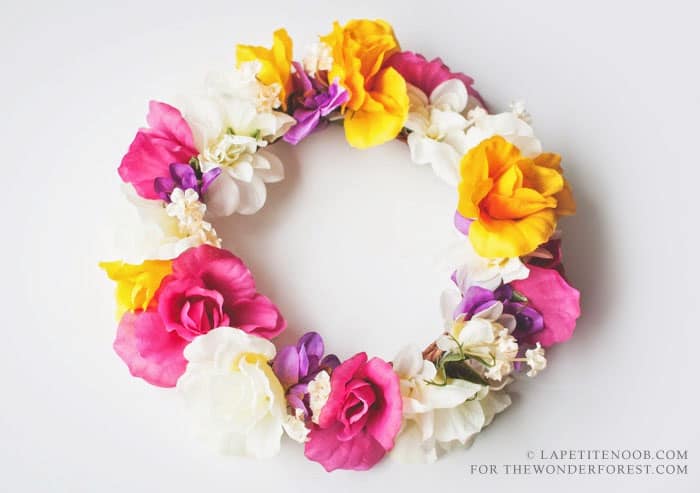 If you love the idea of a flower crown, but want it to last longer than a day, do it with fake flowers!
You can customize a faux flower crown to match your style, personality, and personal color scheme.
DIY Flower Crown by Wonder Forest
Intricate Paper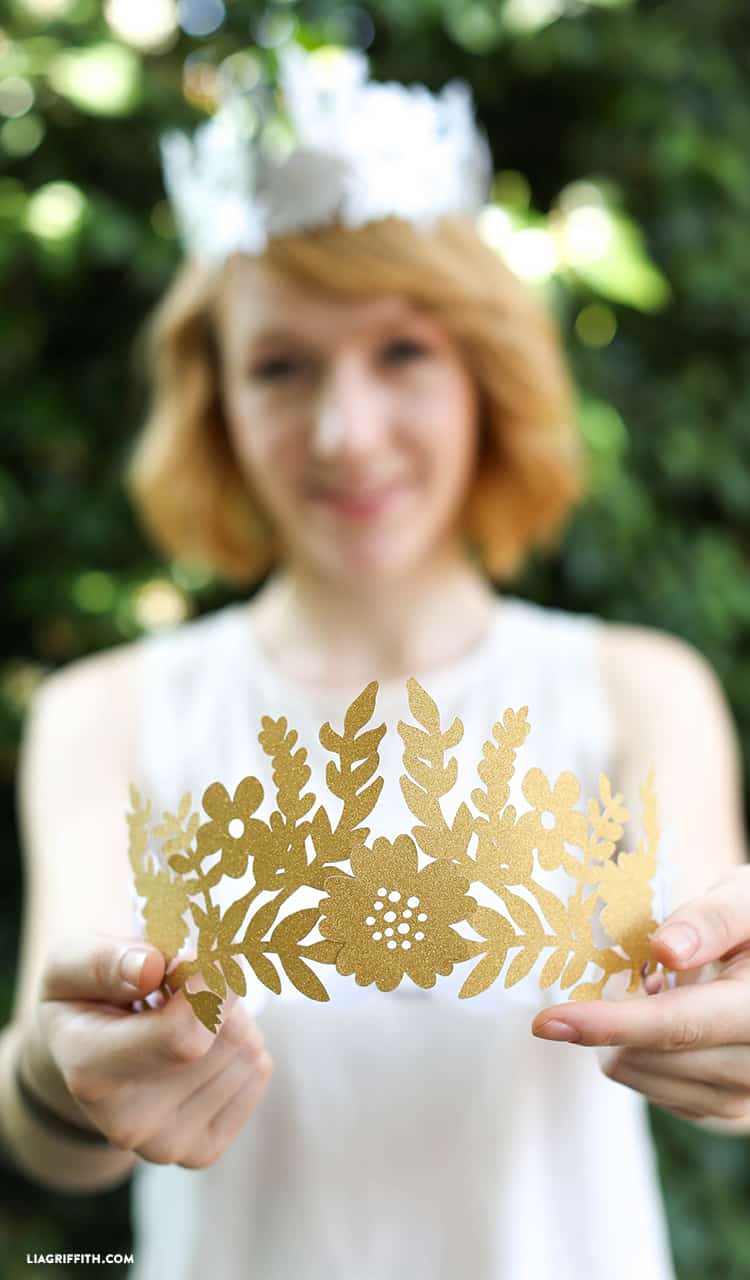 Paper crowns are the classic DIY hair accessory. But no one said they have to be boring.
This intricate piece is actually made from paper – and Lia Griffith's blog will teach you exactly how to make it.
DIY Fairy Paper Crown by Lia Griffith
Simple Wire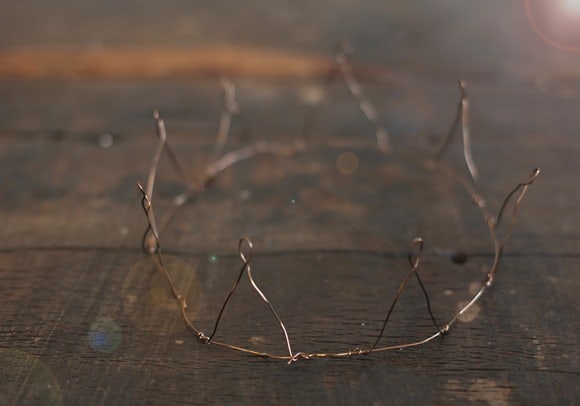 Are you a minimalist who still wants to be a *little* extra with a crown?
This DIY wire crown is a fun twist on a typically over-the-top accessory. It's just enough to add a little something to your look, without being too much.
DIY Wire Crown by Free People
No-Sew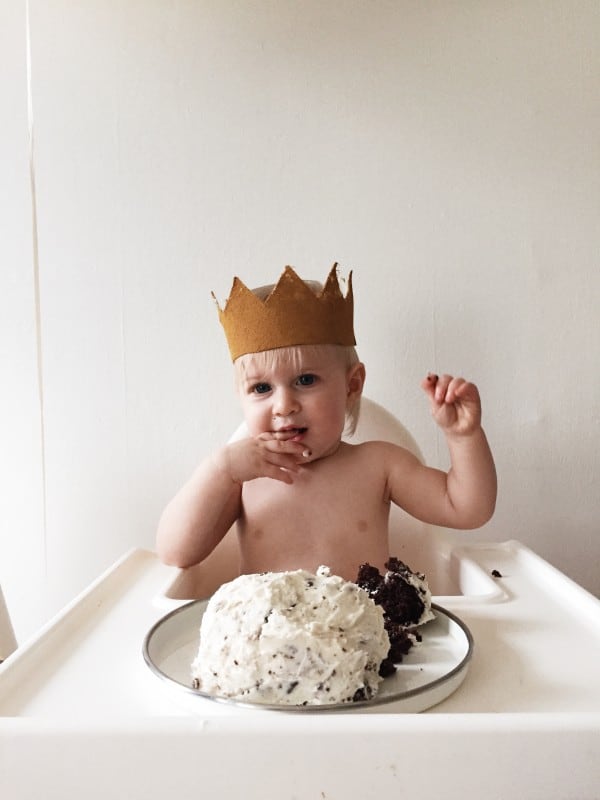 If you love the idea of doing some crown making for your kiddo's first birthday but aren't too handy, this is the DIY for you.
It's not made from paper and you don't have to sew it. It's perfect for the intermediate DIYer.
DIY Birthday Crown by Bev Cooks
Faux Metal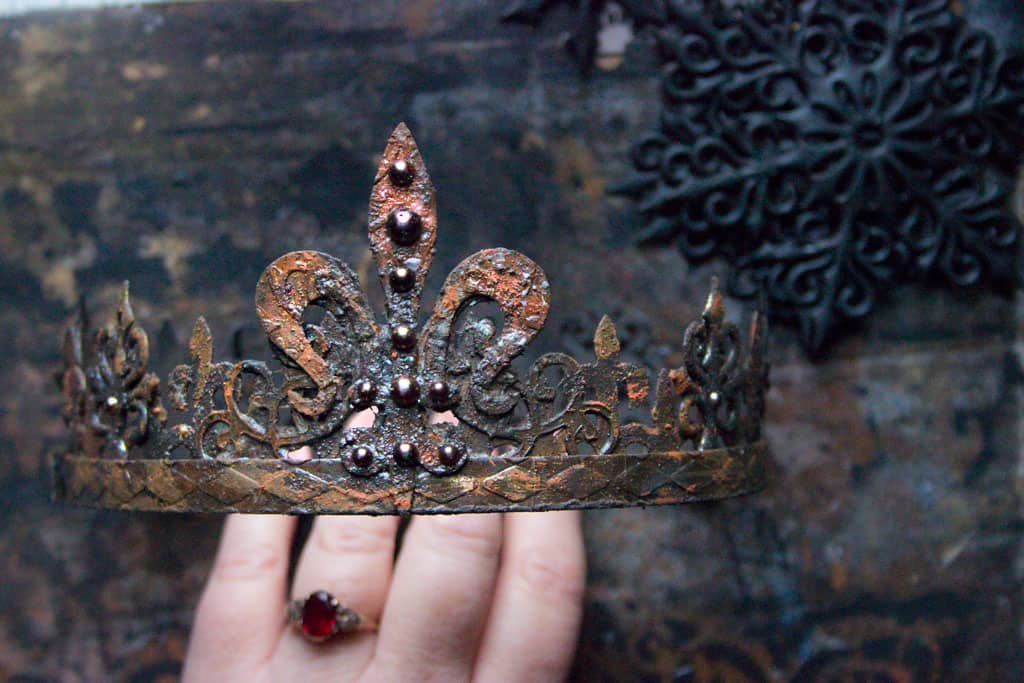 This looks like real metal, right? It's made from a cereal box!
Check out this blogger's page to learn how she created an epic crown from an everyday object.
DIY Faux Metal Crowns by The Graphics Fairy
Felt and Jewels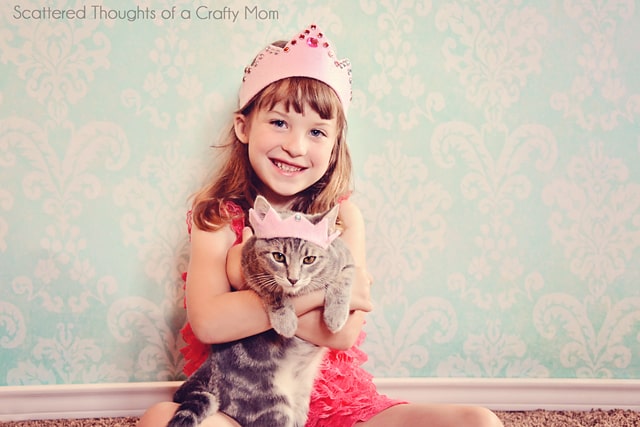 A soft crown with some strategically placed jewels makes for a sweet accessory.
Also, we aren't saying you *have* to make one for your cat like this blogger did, but we aren't saying you shouldn't, either.
DIY Jeweled Felt Crown by Scattered Thoughts of a Crafty Mom
Queen Elsa Inspired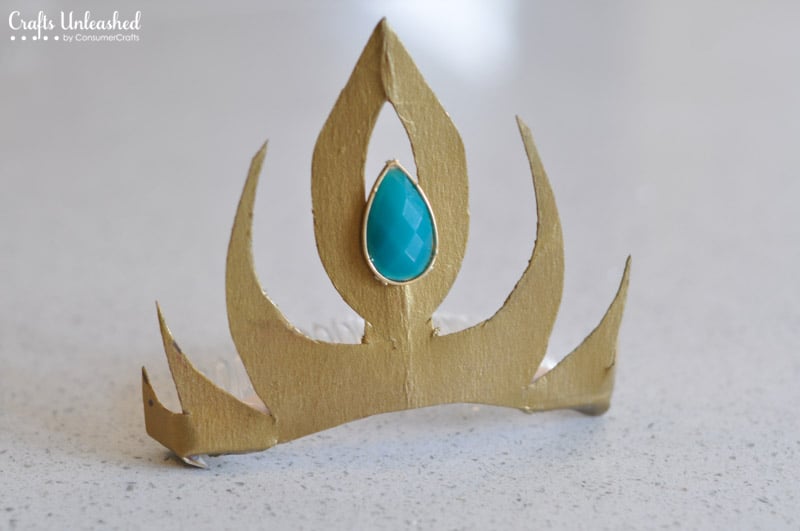 Right when you got "Let It Go" out of your head, Disney released "Frozen II" to make sure Queen Elsa continues to reign in homes everywhere.
If your little one (or you, no judgment) can't get enough of the ice queen, create a crown to look like her!
DIY Crown Tutorial by Consumer Crafts
Medieval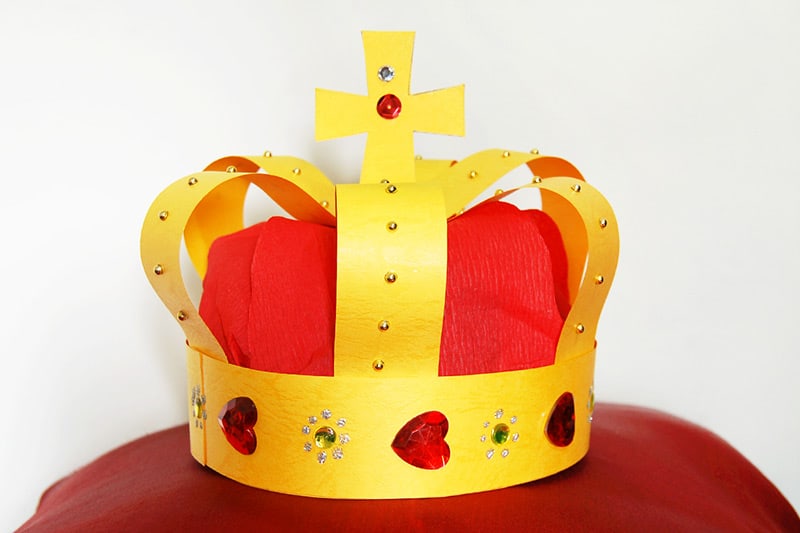 This crown is fit for a king – and fit for a beginning crafter.
It's made out of simple materials but looks like it belongs on top of a king's head. It's cute, easy to make, and fun to play with.
Medieval Crown by First Palette
Party Hats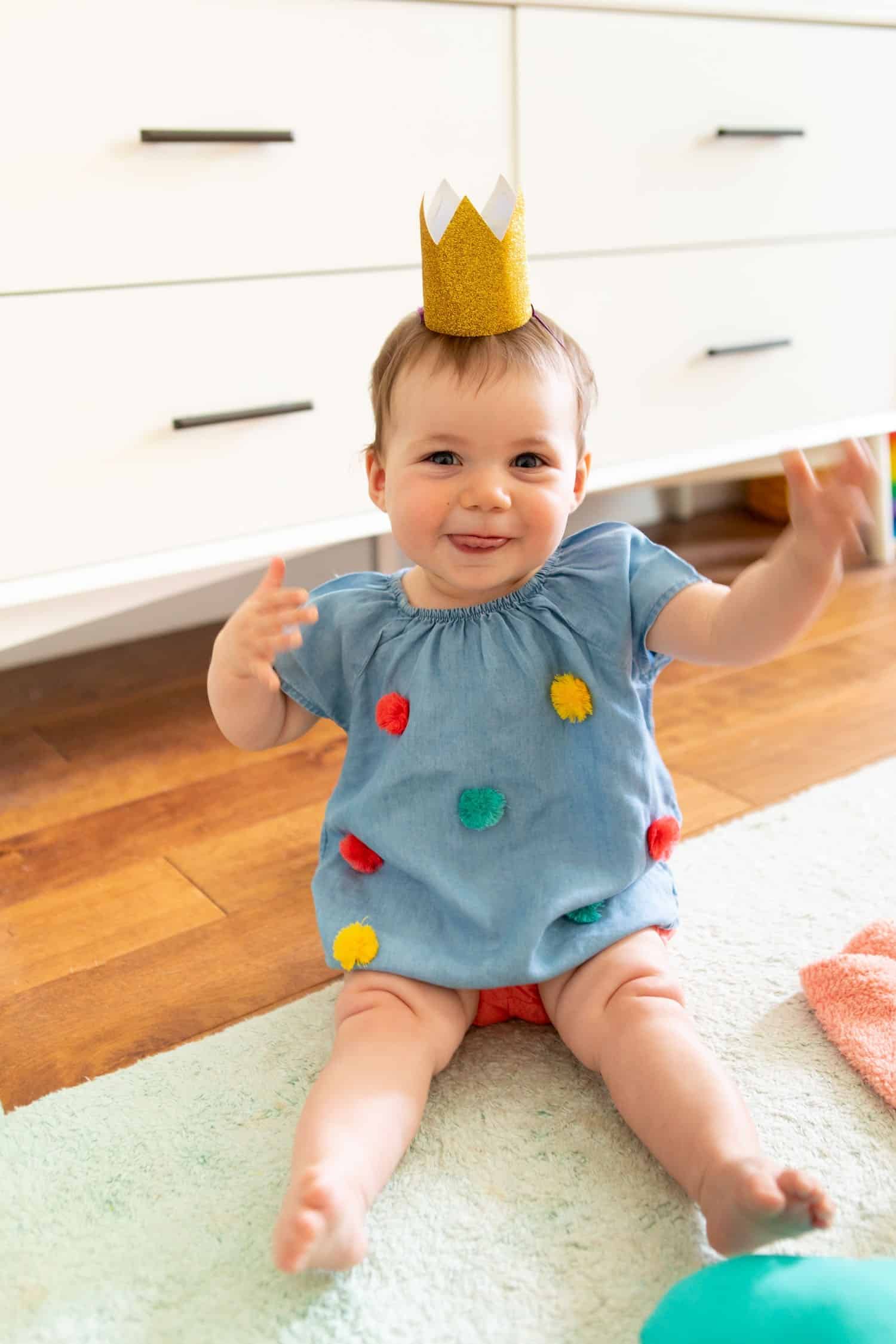 There can always be more than one prince or princess in a room – the more the merrier, right?
Learn how to make these cute little crown party hats on the Sarah Hearts blog.
DIY Mini Crown Party Hats by Sarah Hearts
Moana Inspired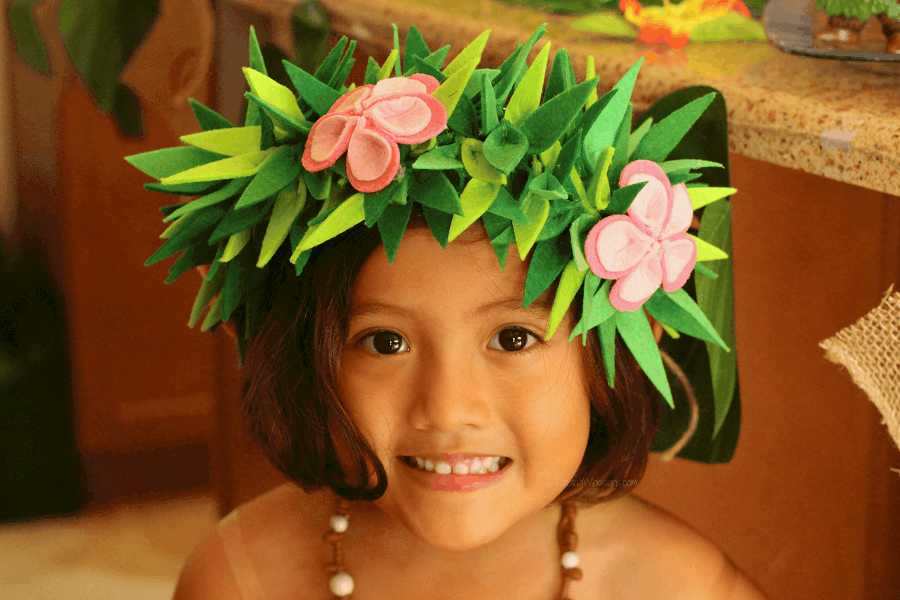 Having an island or Moana themed party? Help your kiddo look the part!
This crown is a fun, tropical take on a flower crown with a touch of Disney magic.
Moana Flower Crown DIY by Raising Whasians
Perfect for a Pet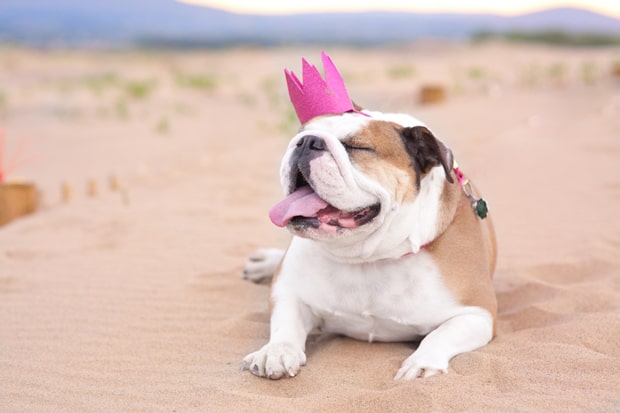 It doesn't matter how many cute kids' crowns there are – none of them are half as cute as this dog crown. Period.
If you think you can get your furry friend into a crown, check out the tutorial on the Pretty Fluffy blog.
Dog Birthday Crown by Pretty Fluffy
Fun and Fancy
This crown is a funky take on the traditional look and could easily fit in at a Mad Hatter tea party.
There is a lot of room to change things up and customize this crown to give it the look, feel, and function you want.
DIY Princess Crown by Easy Peasy Creative
Gold Stars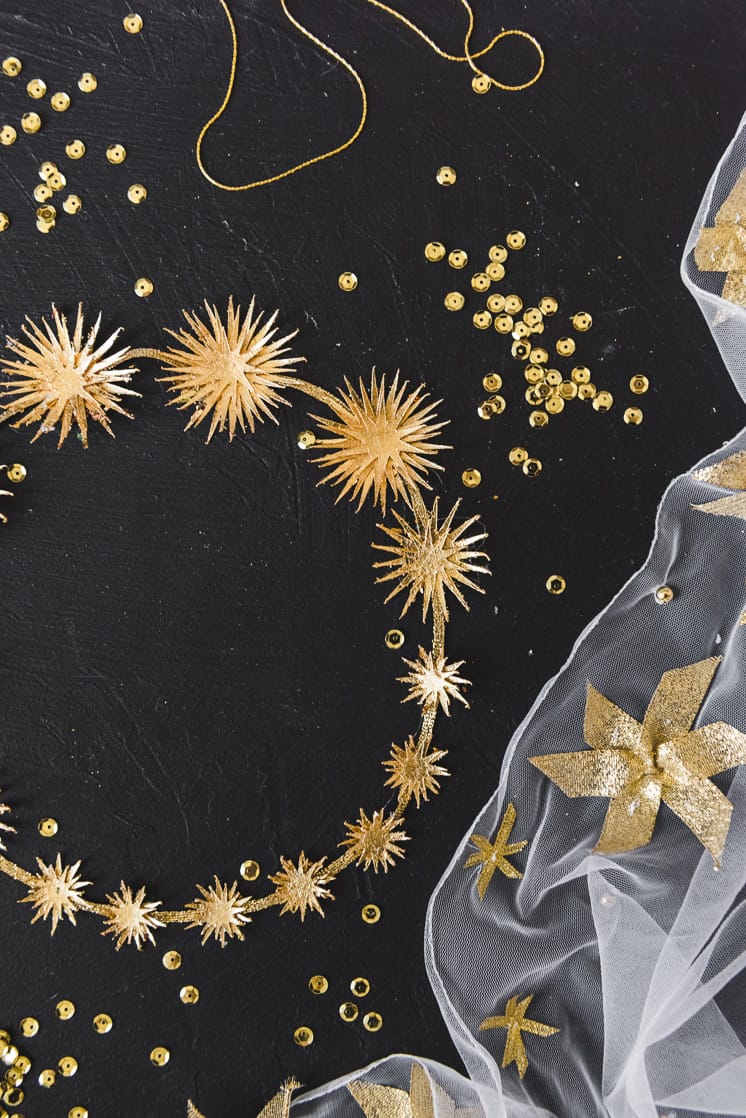 There's nothing better than a gold star – except maybe a gold star on a crown.
This crown is somehow simple *and* a little extra at the same time. It's a gorgeous way to stand out just enough.
DIY Gold Foil Star Crown by The House That Lars Built
Metallic Paper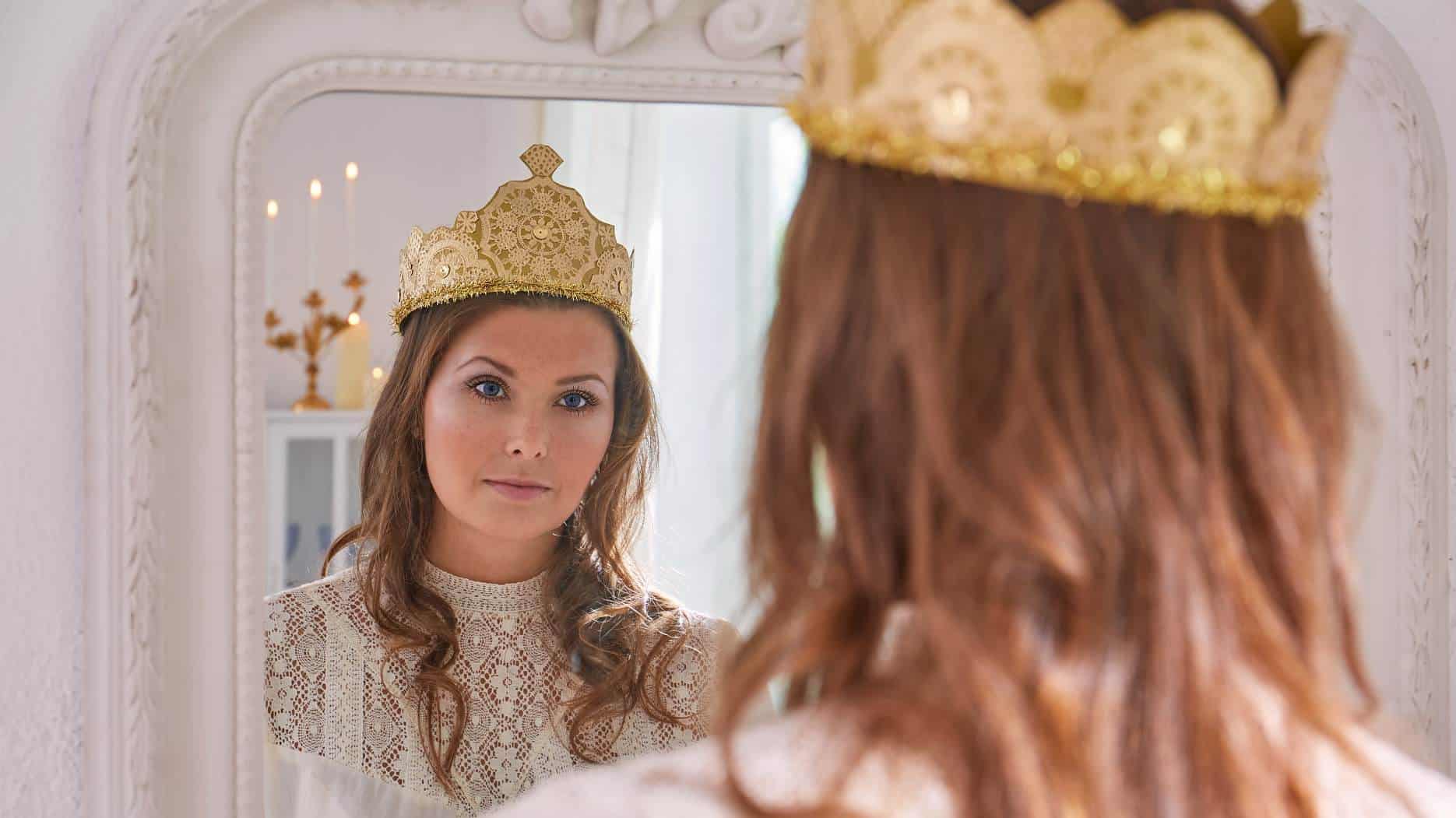 It's hard to believe this crown is made out of paper because it's so pretty.
But, it is! It's really simple to make but will trick everyone around you into thinking it's a lot fancier than it is.
DIY Crown by Tesa
Glittery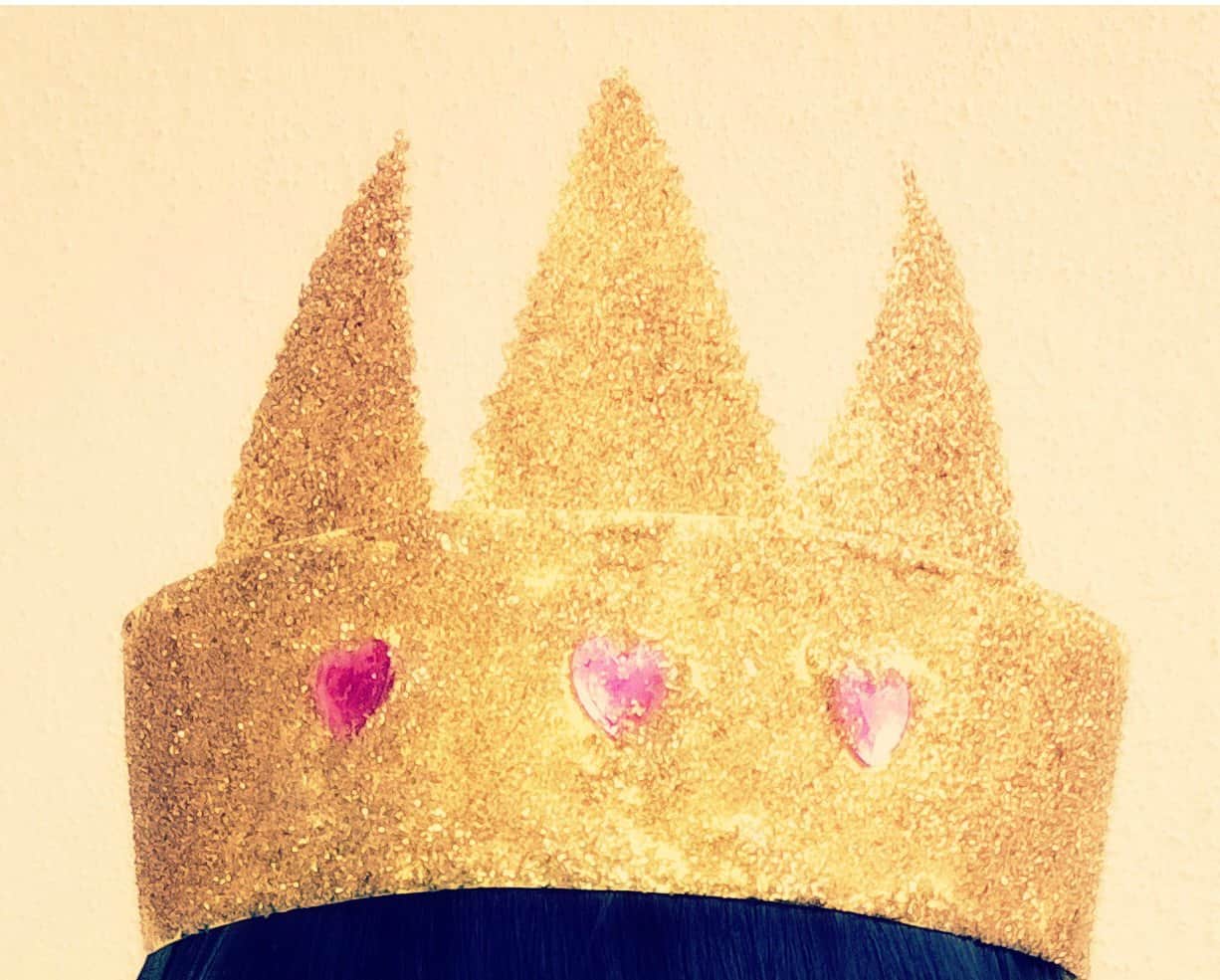 If there's one way to make a crown (or any craft, really) stand out – it's glitter!
This DIY crown is covered with sparkles to really bring home that jewled/diamondy vibe of a real crown.
DIY Prince/Princess Crown by Craft Bits
Fabric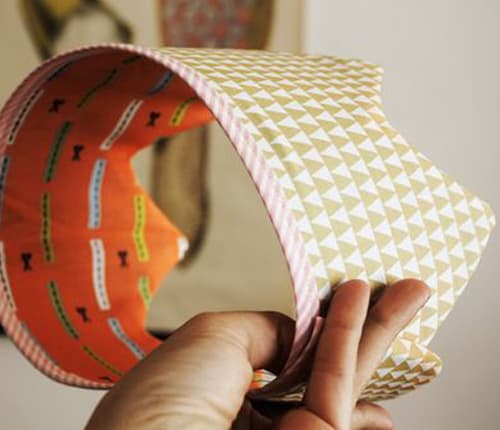 Good with a sewing machine? You can step up your crown game a little by using fabric.
This blogger used different patterns to create a really unique, and gorgeous DIY crown.
Make a Fabric Crown in Less Than an Hour by Spoonflower
Hot Glue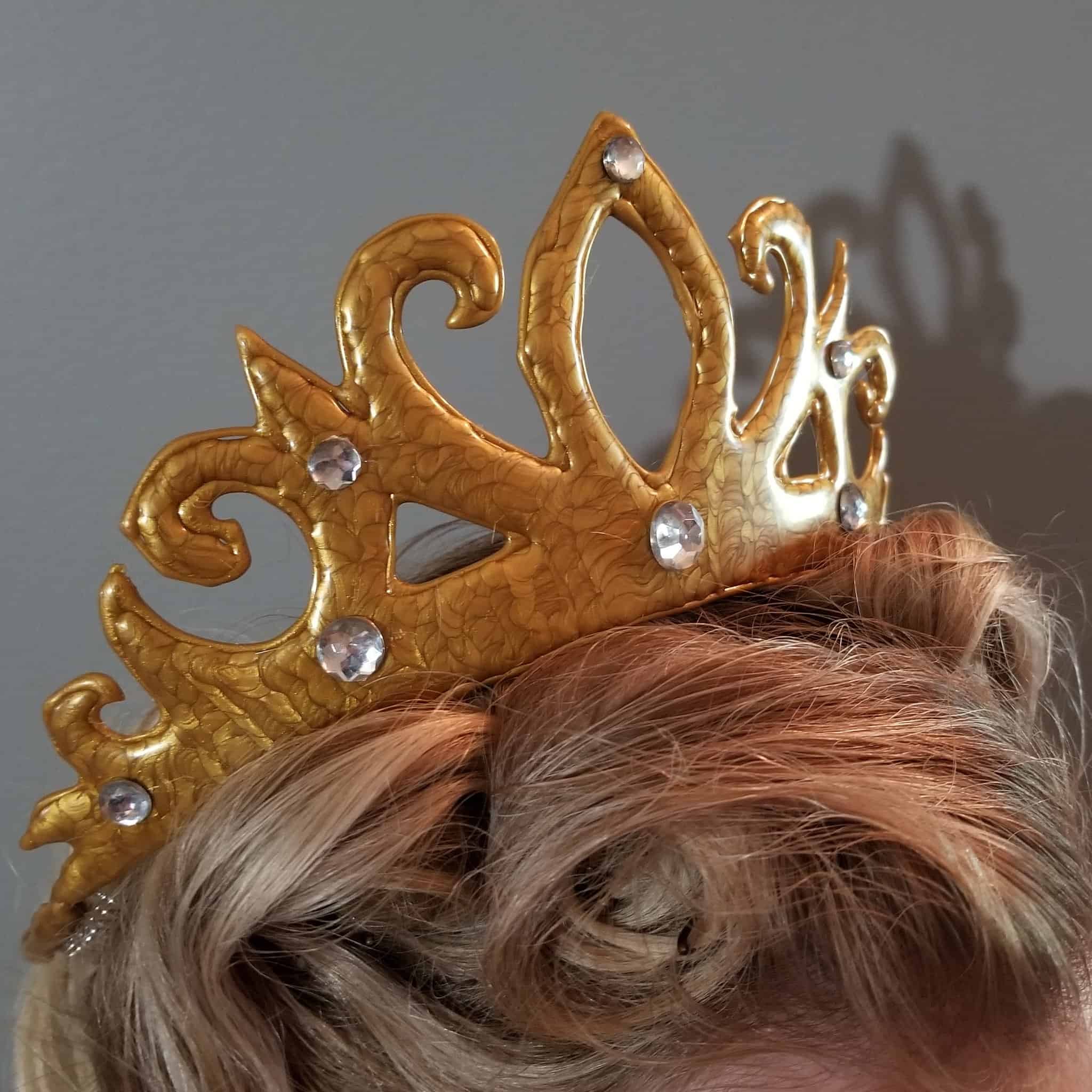 This crown was created using only hot glue. Seriously.
You can learn how to recreate it using the tutorial on the Surebonder website so you can walk around looking like royalty.
How to Make A Crown From Hot Glue by Surebonder
Balloons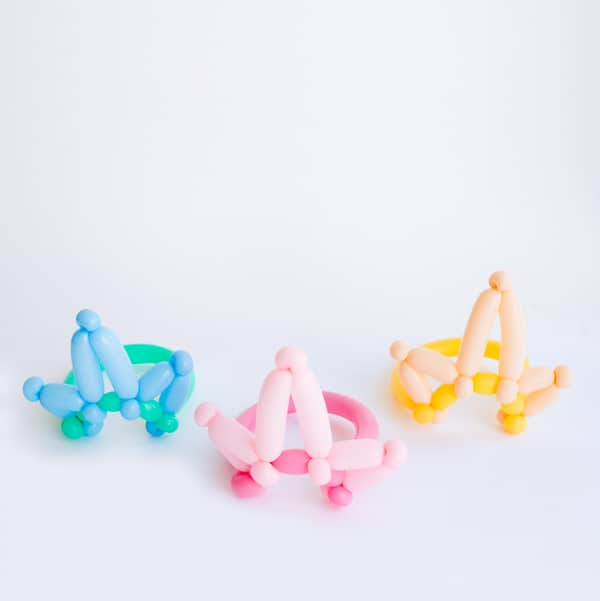 One of the most classic pieces of decor at a birthday party is balloons, and instead of making balloon animals you can make balloon crowns!
You can get metallic balloons, colorful ones, or just about anything you can think of to create custom crowns for your party guests.
DIY Balloon Princess Crown by Oh Happy Day
Cardboard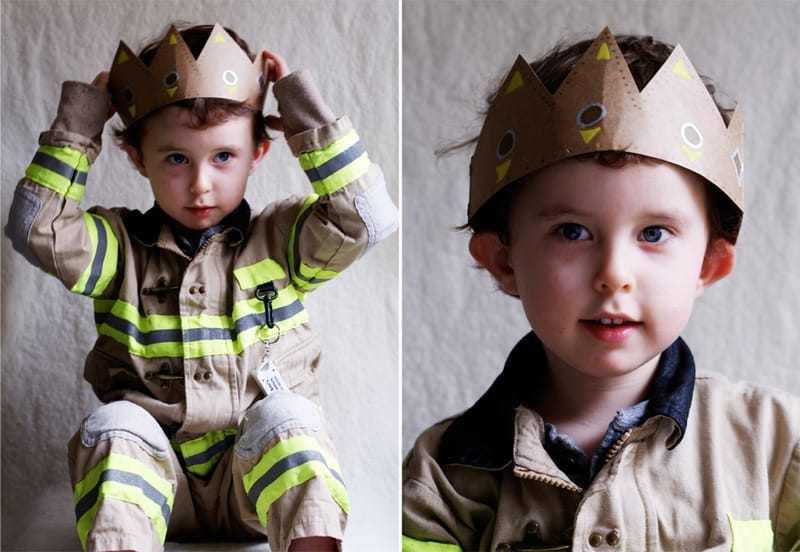 Simple, to the point, and functional. These cardboard crowns are still so cute.
This is a great craft that you can do with your kid, rather than for them. Let them decorate it and make it completely their own.
Cardboard Crown Tutorial by Made by Joel
Halloween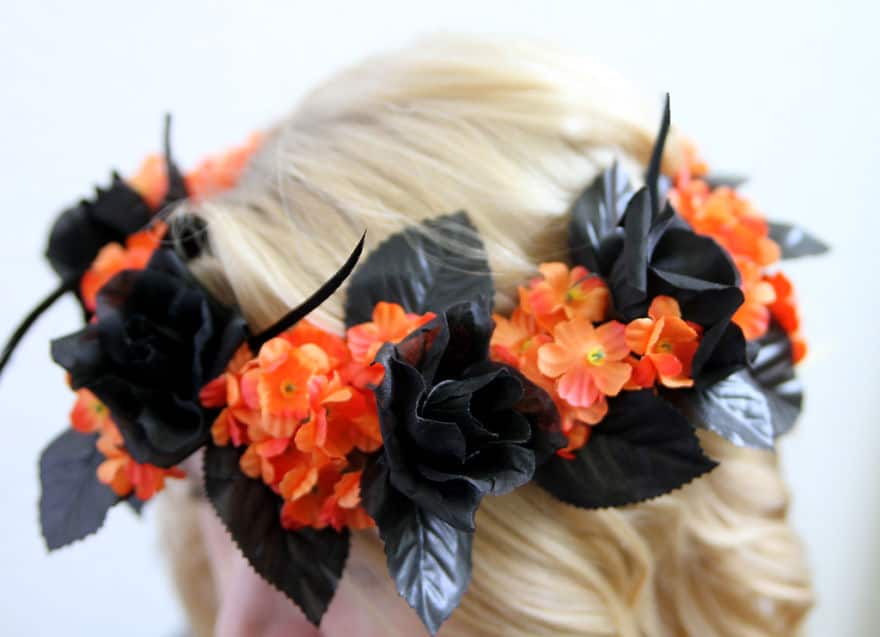 Flower crowns don't have to just be for Coachella, they can be made for holidays, too!
This Halloween crown is a fun spin on a spooky holiday and can be changed up for any festive day by switching out color schemes.
DIY Halloween Flower Crown by Bored Panda
Newborn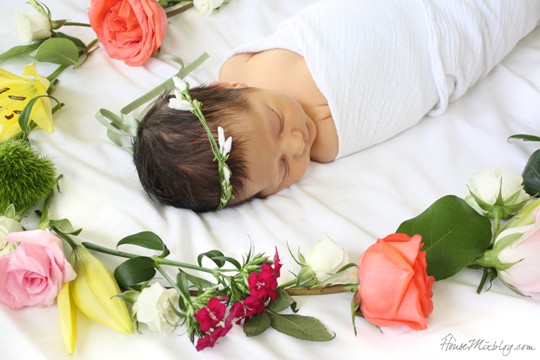 If you're planning on a photoshoot for your newborn baby, a little flower crown is a fun addition.
Since the baby will be so tiny, a traditional flower crown will be a bit too much for them, but a sweet and simple crown like this is perfect.
DIY Newborn Flower Crown by House Mix
Feathers and Lace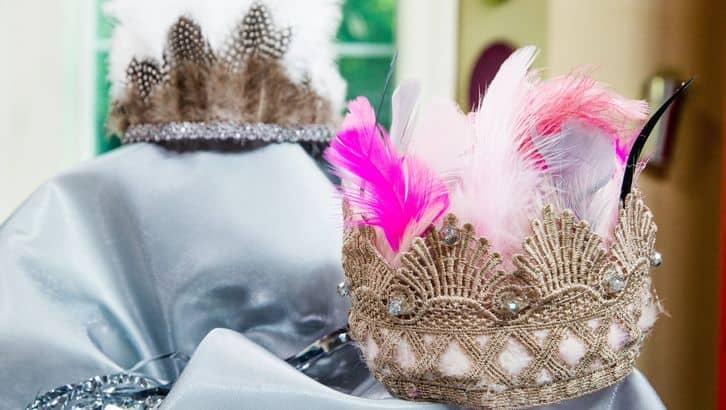 This crown kind of screams Mardi Gras or masquerade ball, but above all, it's just an awesome over-the-top accessory.
Switch up the colors, add some jewels, take off some feathers, do whatever you want with this to really make it your own.
DIY Feather Princess Crown by Hallmark Channel
Asymmetrical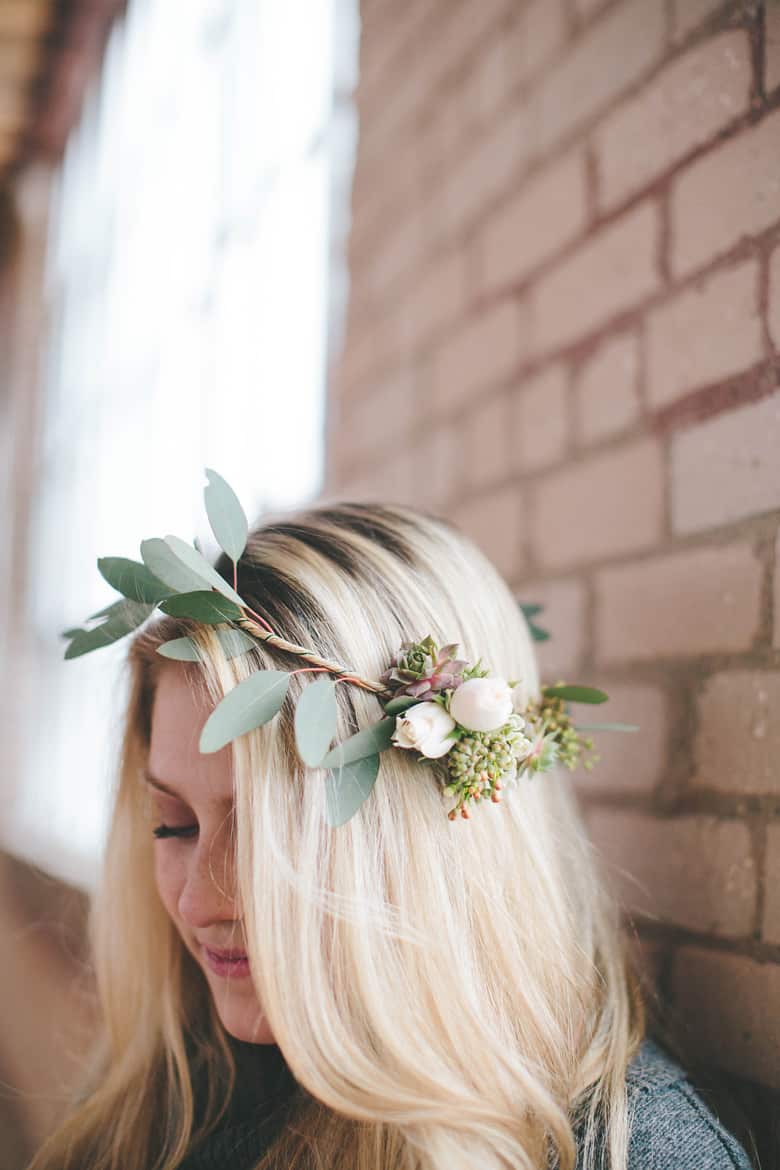 Sometimes, making a traditional thing in a little different way gives it a whole new look. That's definitely the case with this minimal and asymmetrical flower crown.
This "less is more" look is *really* easy to do since it requires very little material to make.
DIY an Easy Asymmetrical Flower Crown by A Practical Wedding
Birthday Number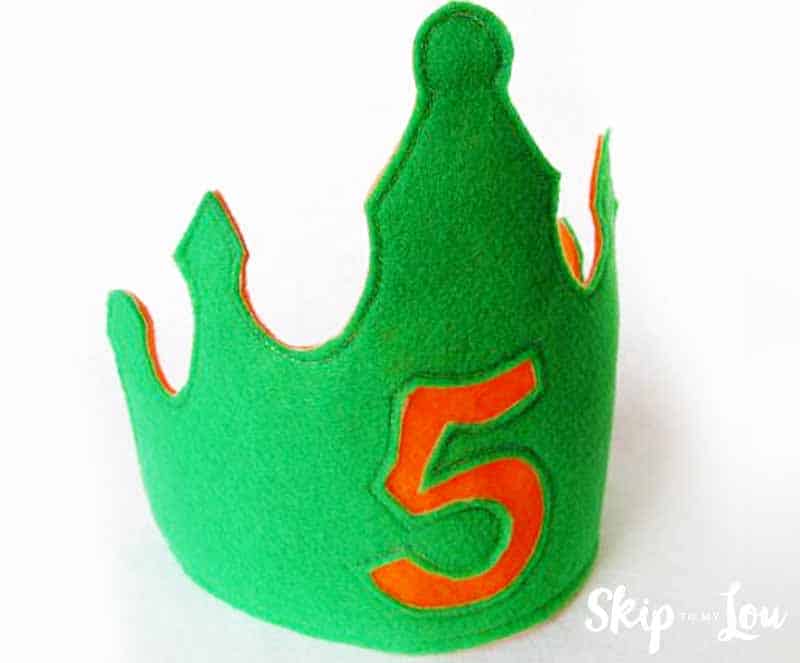 This crown looks like it was made by a pro, but it's still really easy to do yourself.
You can change this crown up in a lot of ways, but no matter what, it will look really cute on your little birthday star.
DIY Birthday Crown Fit For A King by Skip To My Lou
Fireworks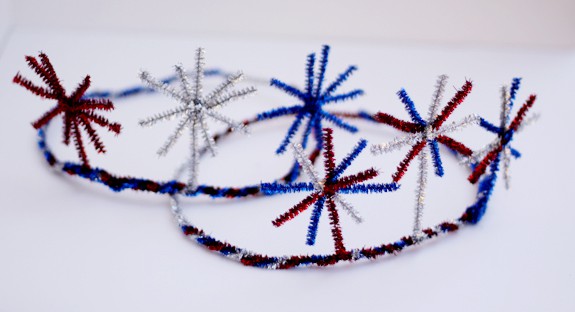 All you need to make these little firecracker crowns are some pipe cleaners.
These Fourth of July version crowns are definitely fun, but you can change out the pipe cleaner colors to make the crown work any time of the year, not just the patriotic holiday.
DIY Fireworks Crown by Inner Child Fun
Woodland Fairy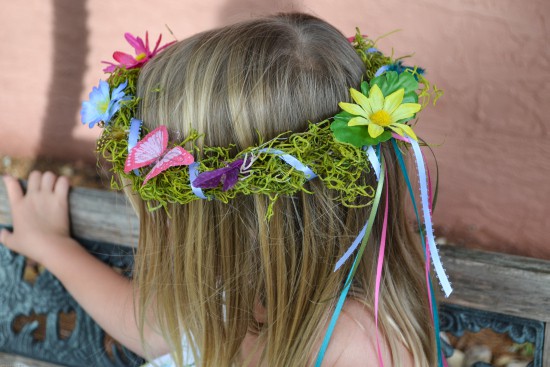 This fairy crown takes the flower crown to another level by including some butterflies, moss, and fun flowing ribbon.
You can certainly recreate this look, or use it as inspiration to make something totally different like a crown with stars, sequins, bows, or whatever else is your style.
DIY Woodland Fairy Crowns by Flour On My Face
Princess Tiara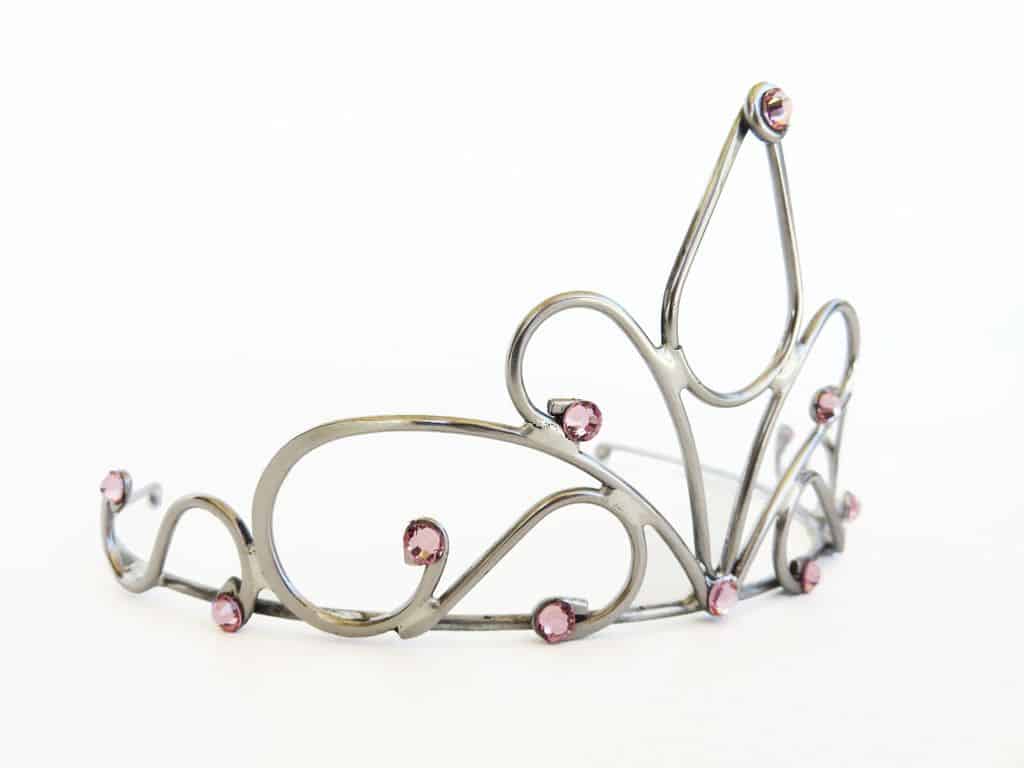 There's no reason to spend a lot of money on a tiara covered in jewels at the store, because you can easily make this one on your own.
You only need to buy three materials to make this tiara at home. You'll be sparkling before you know it.
How to Make a Tiara by Instructables
Oz Inspired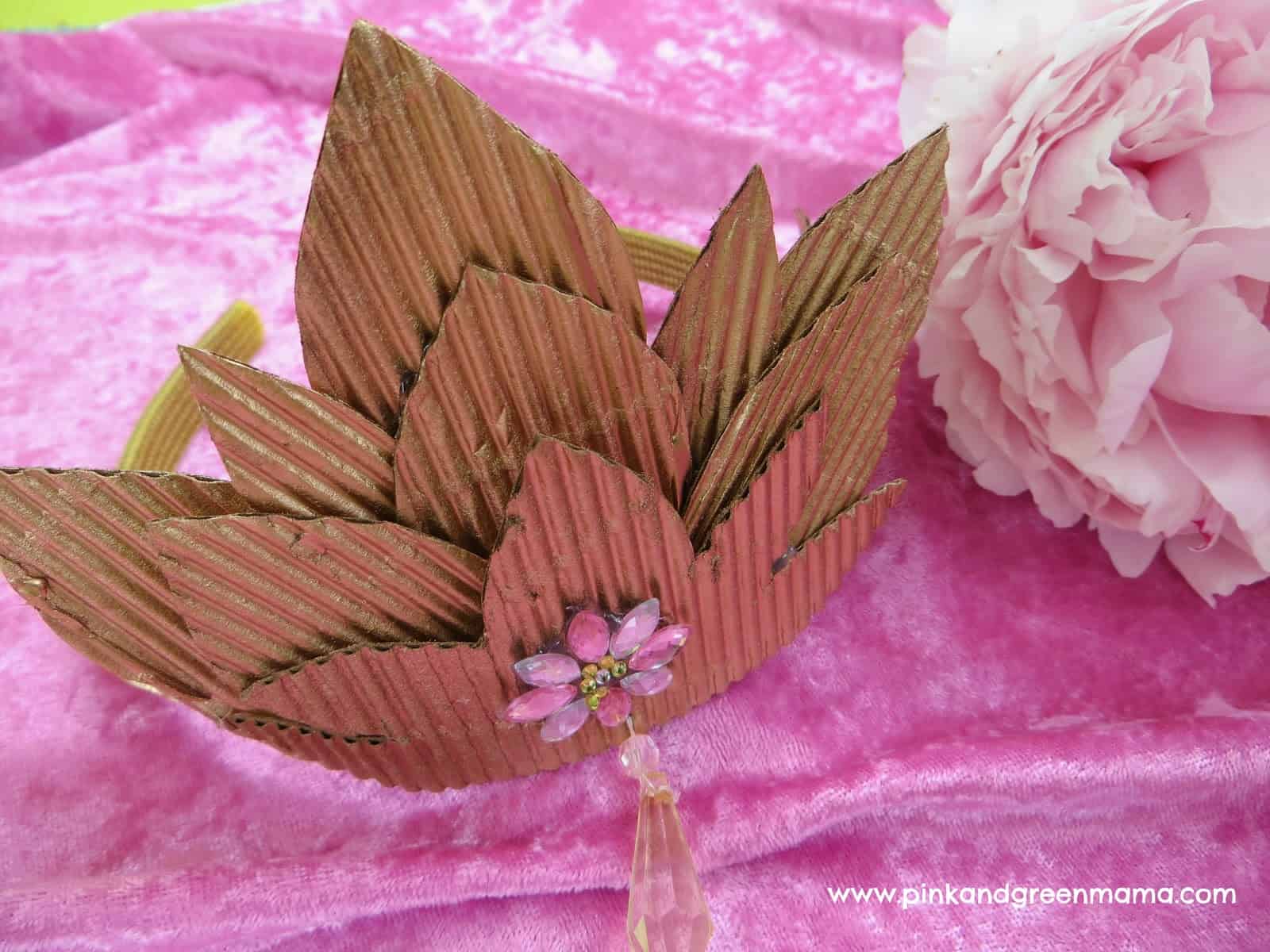 Can you believe this little tiara was made out of recycled coffee sleeves?
Not only does this princess crown use recycled material but it also gives you an excuse to drive through your favorite coffee spot!
Recycled Crown Craft Inspired by Oz The Great And Powerful by Pink and Green Mama
Simple Glam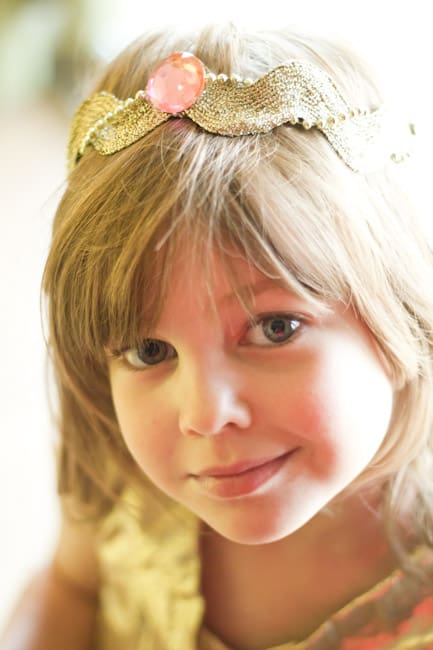 This tiara looks like it belongs at a medieval festival with its gorgeous simplicity.
There is no sewing necessary to make this tiara and the blogger found all the materials she needed in one trip to the craft store. So easy!
How to Make a Ric Rac Crown With Mod Podge by Me and My Insanity
Conclusion
Flowers, jewels, lace, metal, felt, and even hot glue are all things you can use to make your very own, royalty-worthy, crown. This is a great craft to do with your little ones (just be careful with the glitter!) or for you to do on a Saturday afternoon.
Plus, who says you have to have a reason to make and wear a crown? If you want to walk around like a queen or king, you do you!