15 DIY Homemade Birthday Banner Ideas For Your Next Celebration
There's no getting around having to buy some birthday party supplies, but if you're looking to save some money or make your bash one-of-a-kind, you can liven things up with some DIY projects.
The piece of decor that makes the biggest statement at any party is the birthday banner. By making a DIY banner, you can add a lot of personality into your party – and maybe play with some glue and glitter in the process.
Simple Statement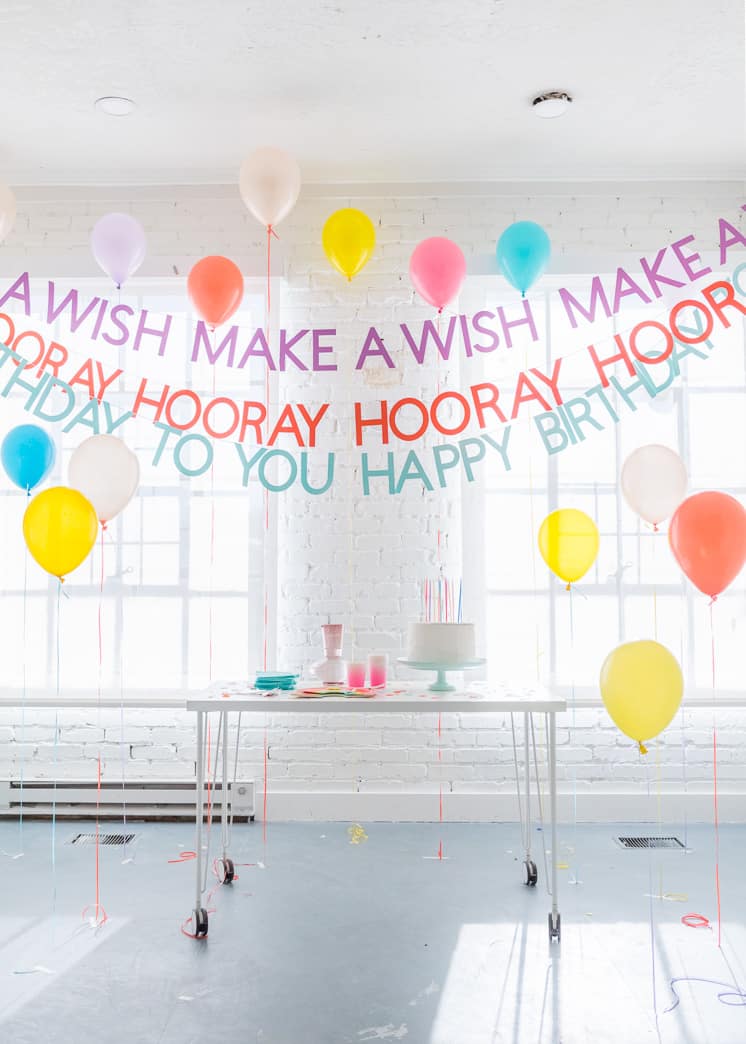 If you already have a ton of complex decor, you can tone things down with a simple banner to balance everything out.
This DIY banner is simple but has a bright pop of color so it's still festive without being overwhelming.
DIY Happy Birthday Banner by The House That Lars Built
Layer With Tassels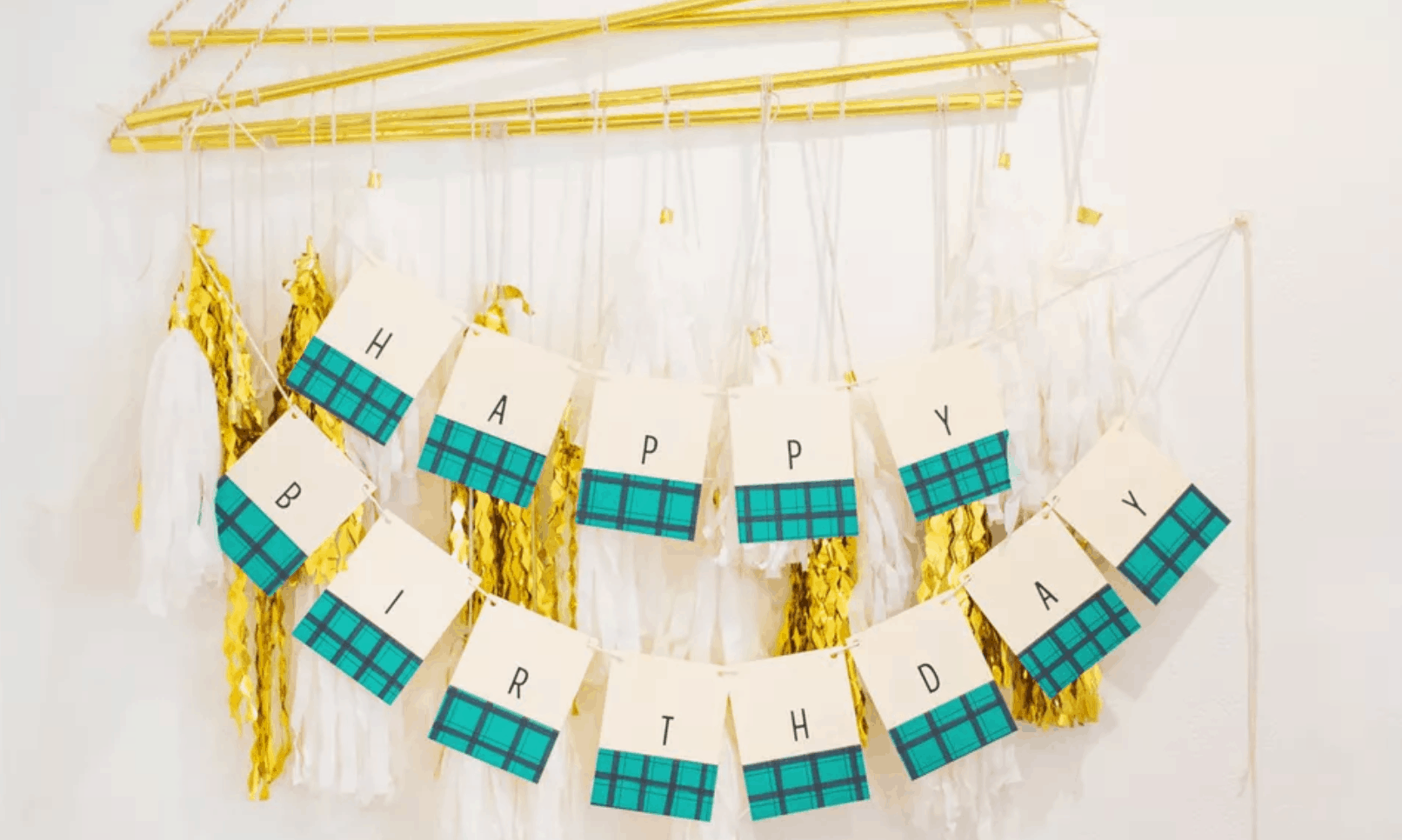 Some banners can be a little bland, even with all the best DIY intentions, but layering them with some metallic tassels will glam them up.
The Spruce gives step-by-step instructions on how to make a classic birthday banner, but their final project layers it with some gold tassels.
How to Make a Birthday Banner by The Spruce
Patterned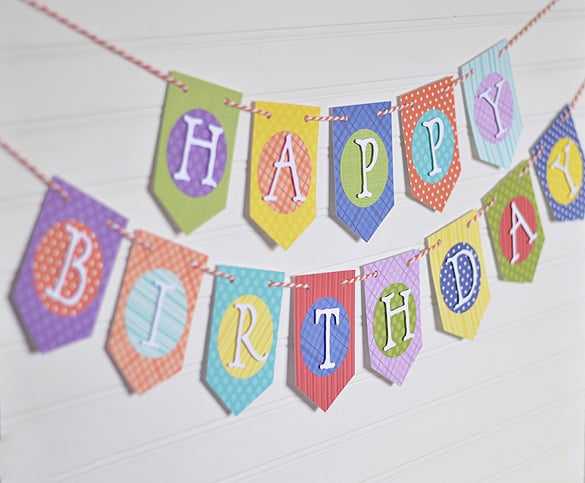 One way to make a basic banner a little fancier is to add different layers of patterns on each individual flag.
This blogger used various scrapbooking paper to give the birthday banner some different texture and a more unique look.
DIY Birthday Banner with Patterned Paper by Darice
Using Clothespins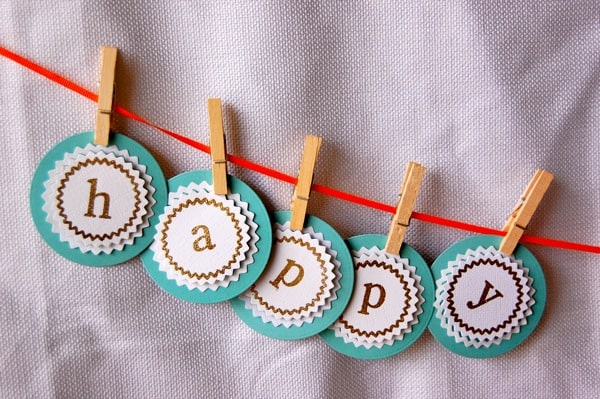 If you're not into the traditional flag look, you can use clothespins to hang letters, shapes, or whatever you want to make up your banner.
You go a step further by spray painting the clothespins to match your aesthetic or even add some glitter!
DIY Birthday Banner with PSA Stamps by No Biggie
Super Easy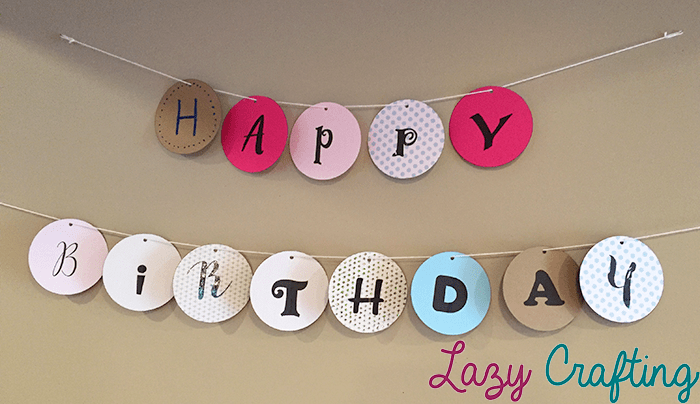 Love the look of DIY but don't exactly have a lot of time for it? Check out this banner.
This blogger found a printable for her "Happy Birthday" letters and then used a bunch of different patterned paper to print them on. So simple.
DIY Birthday Banner by Lazy Crafting
Unicorn Themed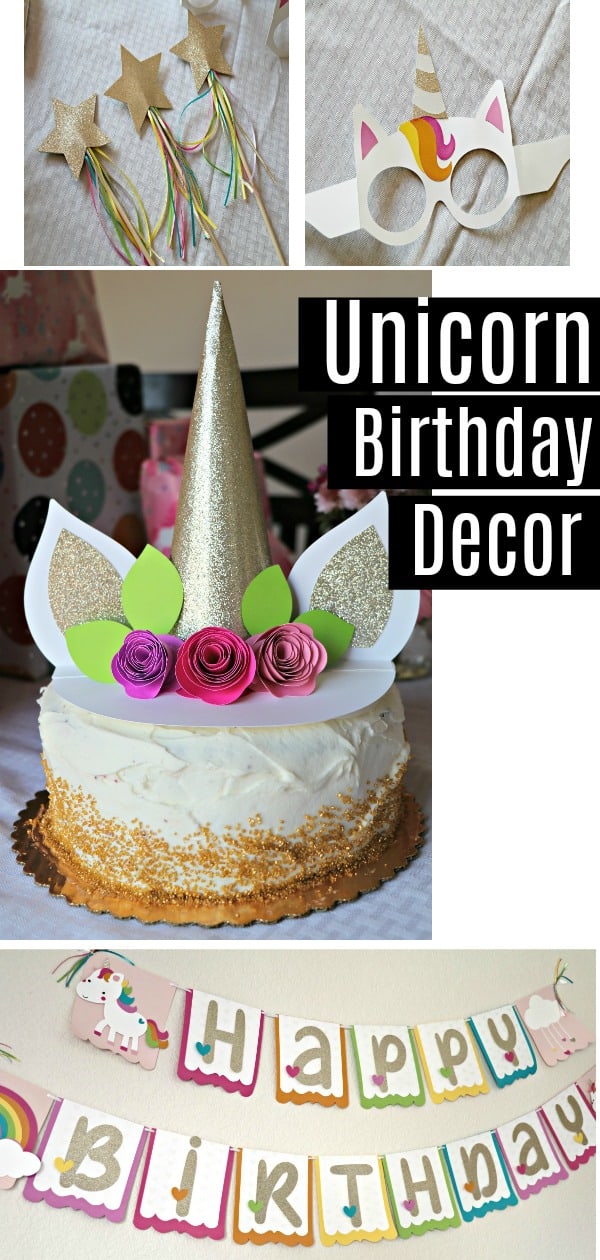 If you haven't thrown a unicorn party by now, what are you doing?! But really, this huge trend isn't going anywhere.
You can use this blogger's guide to making a unicorn party banner, or just use it for some inspiration to make one that is unique to you.
DIY Unicorn Birthday Decorations by The Denver Housewife
Balloon Banner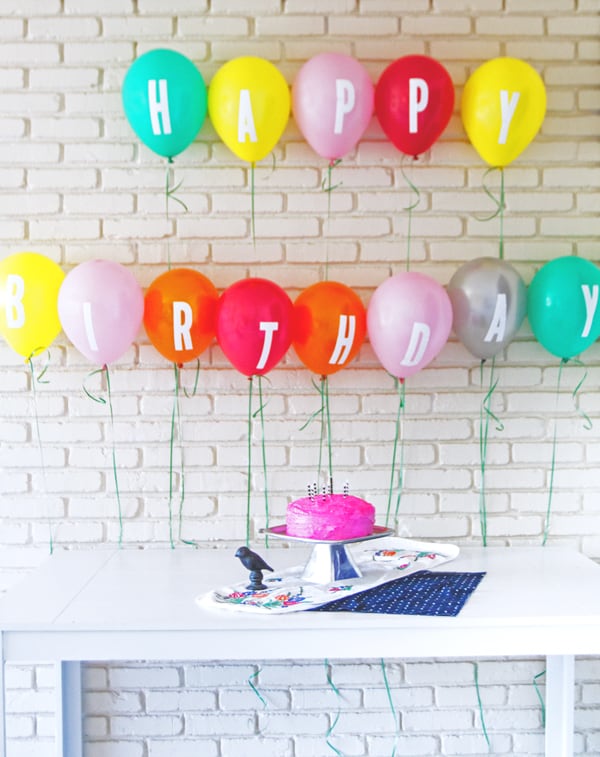 No one said your birthday banner had to be traditional and flat. You can use the most classic birthday decor of all to make it – balloons!
Just print out some letter decals to attach to the balloons and your'e done! You can also skip the decals and just write the letters on the balloon yourself.
DIY Letter Decal Balloon Banner by A Subtle Revelry
Cut Out Letters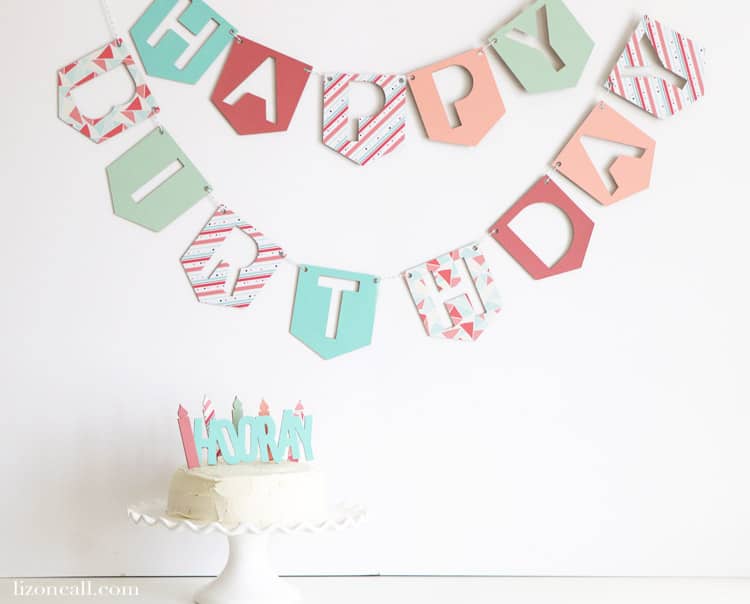 This is a little different twist on the typical block letter banner, but it adds some personality.
What's great about this design is that you can use whatever kind of printed paper you want. You can even find some character paper so it matches your kid's birthday party theme (Batman, anyone?).
DIY Birthday Banner with Circut by Liz on Call
A Little Fancy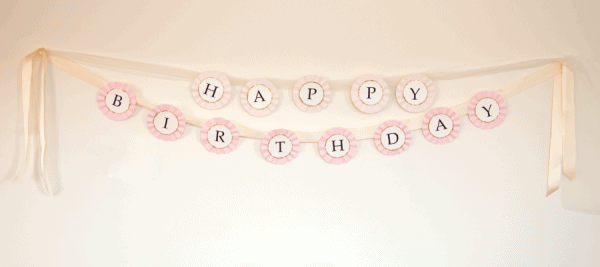 This banner has some sparkle, texture, and a silk ribbon to give it a little bit of a fancy look.
The light pink and gold adds to that delicate presence, but throw in some bright paper, multi-color glitter, and a string with poms and you have a banner that's just as easy but has a totally different style.
DIY Birthday Banner by Boxwood Clippings
Embossed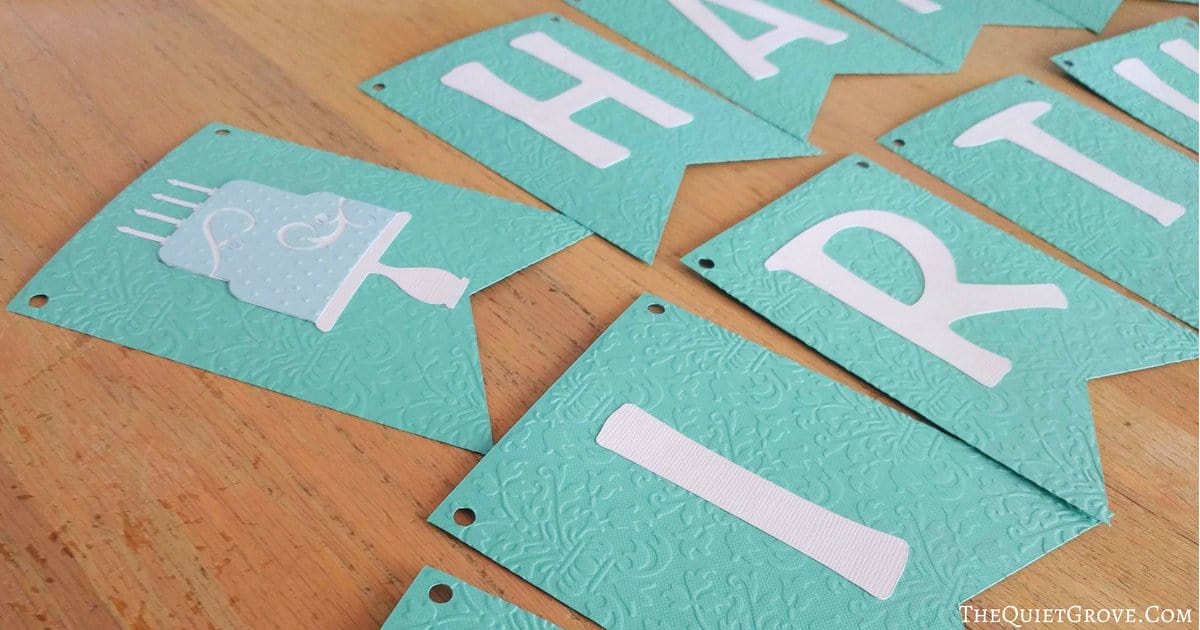 Want to have something a little extra, but not over the top? This is the banner for you!
Adding some embossed paper as the back layer will bring in some texture and design without being overwhelming.
Easy DIY Embossed Happy Birthday Banner by The Quiet Grove
Felt & Leather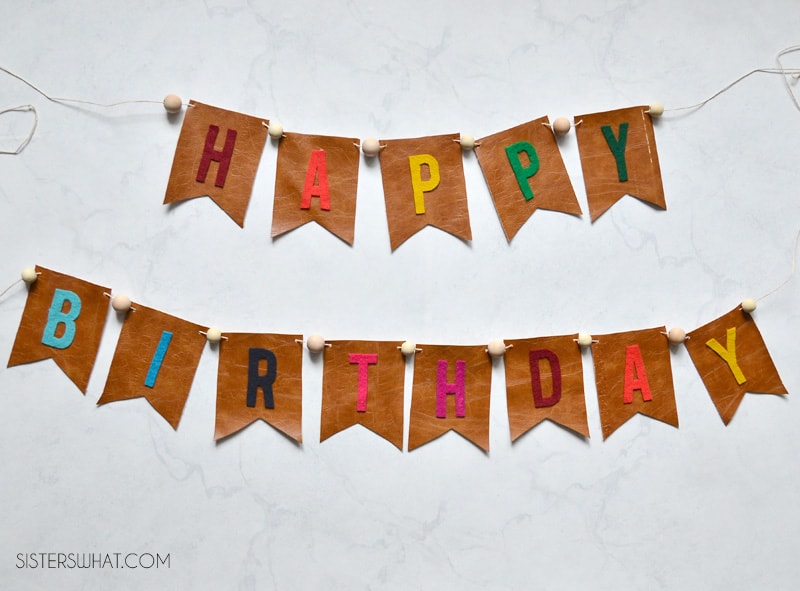 This blogger took the traditional birthday banner look but changed it up using different materials.
The mixture of leather and felt gives this a fun vibe and have a nice blend of rough and soft. Plus, leather accents are really on-trend right now, so you can't go wrong.
How to Make a Birthday Banner out of Felt and Leather by Sisters, What!
Balsa Wood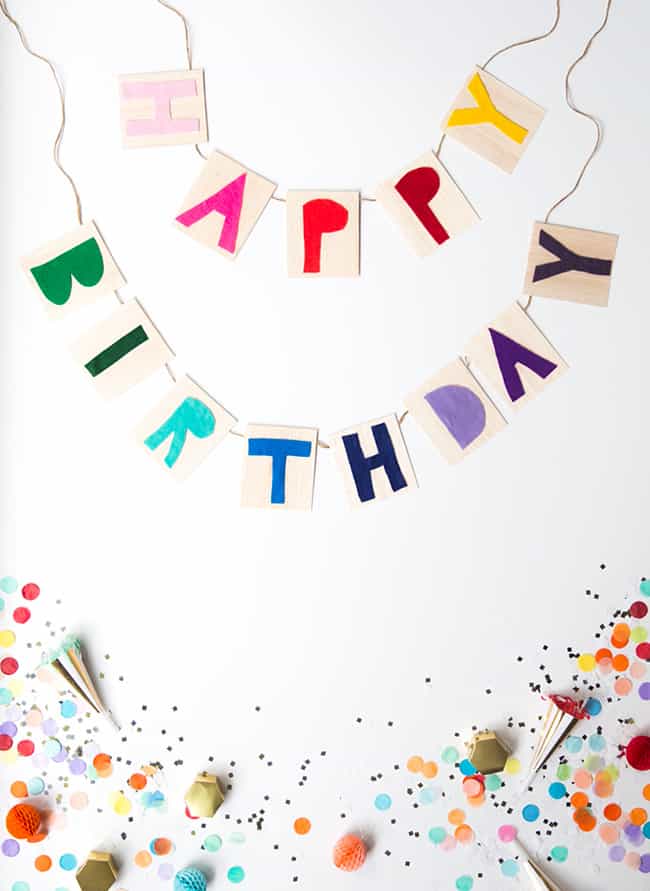 If you're good at free-handing block letters, this is the banner for you!
All you need are some small pieces of balsa wood, a string to attach them all, and some markers. Super easy, and leaves you with a one-of-a-kind banner.
DIY Balsa Wood Happy Birthday Banner by Say Yes
Recycled Map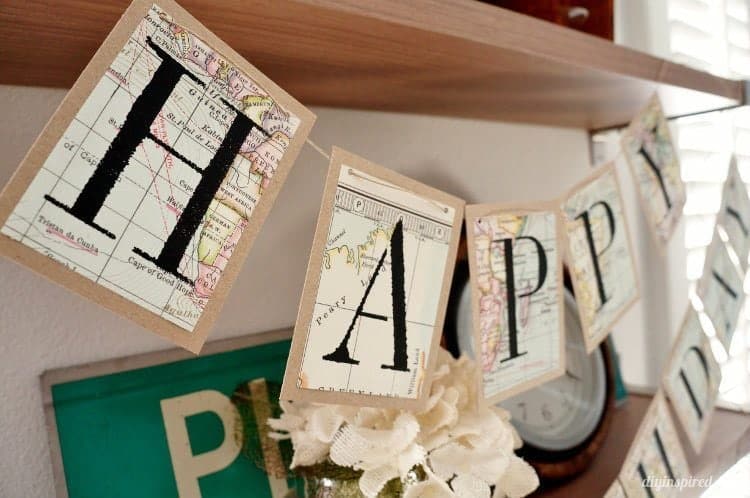 Do you have some atlases laying around that have no use (thank you, GPS!)? Use them for decor!
This blogger used pieces of a recycled map to serve as the background of the happy birthday banner, and the final result looks fantastic.
Recycled Map DIY Birthday Banner by DIY Inspired
Sprinkles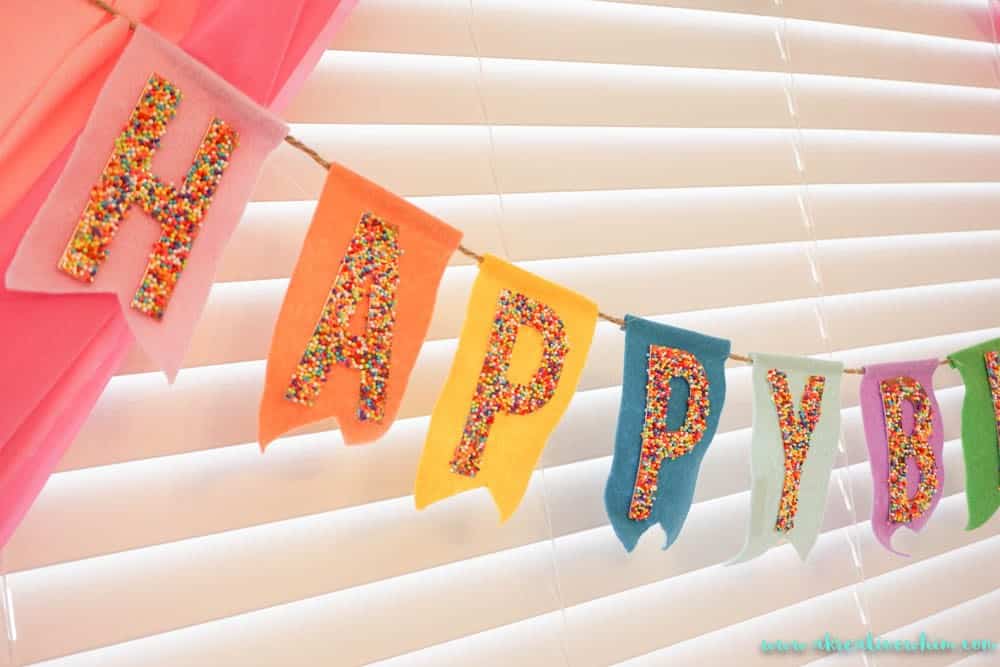 What's a birthday party without sprinkles?
This is a fun craft to do with your kids (or alone, no judgment) to bring in some fun color without having to resort to glitter. Fair warning, this project is still as messy as glitter is, though.
Sprinkles Birthday Banner for Your Next Party by A Kreative Whim
First Birthday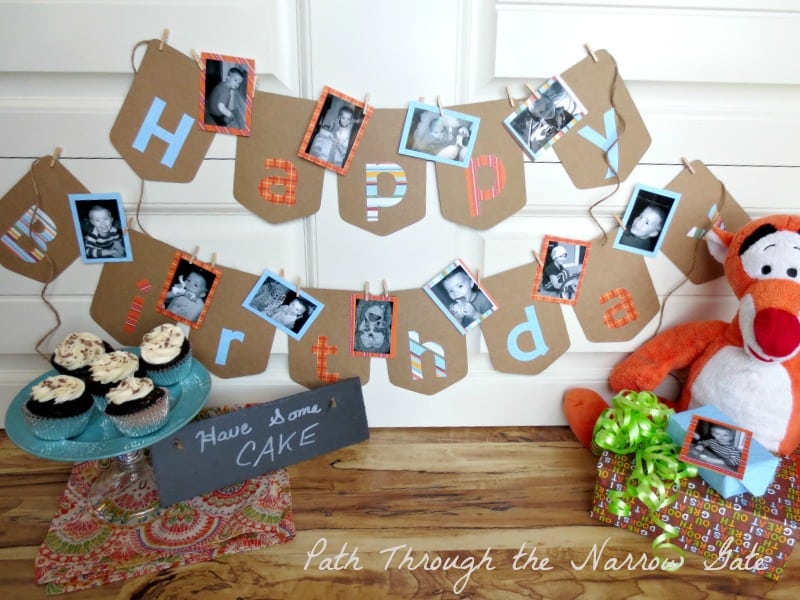 Celebrating your little one's first birthday is always a big event and it's so fun to look back at how they've grown and changed so much over the last year.
You can let your guests soak up the last 12 months by adding in some photos of your kiddo to the happy birthday banner. Decor and memories in one!
DIY Photo Birthday Banner by Path Through The Narrow Gate
Conclusion
The Happy Birthday Banner is one of the first things to greet party guests (or the birthday person) so you want it to stand out just the right amount. You can certainly use a store-bought option, but doing it yourself is a lot more fun.
You can follow a blogger's step-by-step instructions, or simply use their creation as an inspiration for your own. Whatever you do will only enhance your celebration, and make the guest of honor feel all the love!