Make Your Home A Little More Cozy With A DIY Floor Cushion
There's nothing quite as inviting as a pile of pillows just begging you to grab a blanket and get comfortable. A mixture of floor pillows, cushions, and throw pillows will help create that look and give your home a welcoming vibe.
You can certainly purchase some big pillows for your home, but you can also easily make them. All you need is one afternoon, a color palette you like, and a good tutorial.
Tufted & Cozy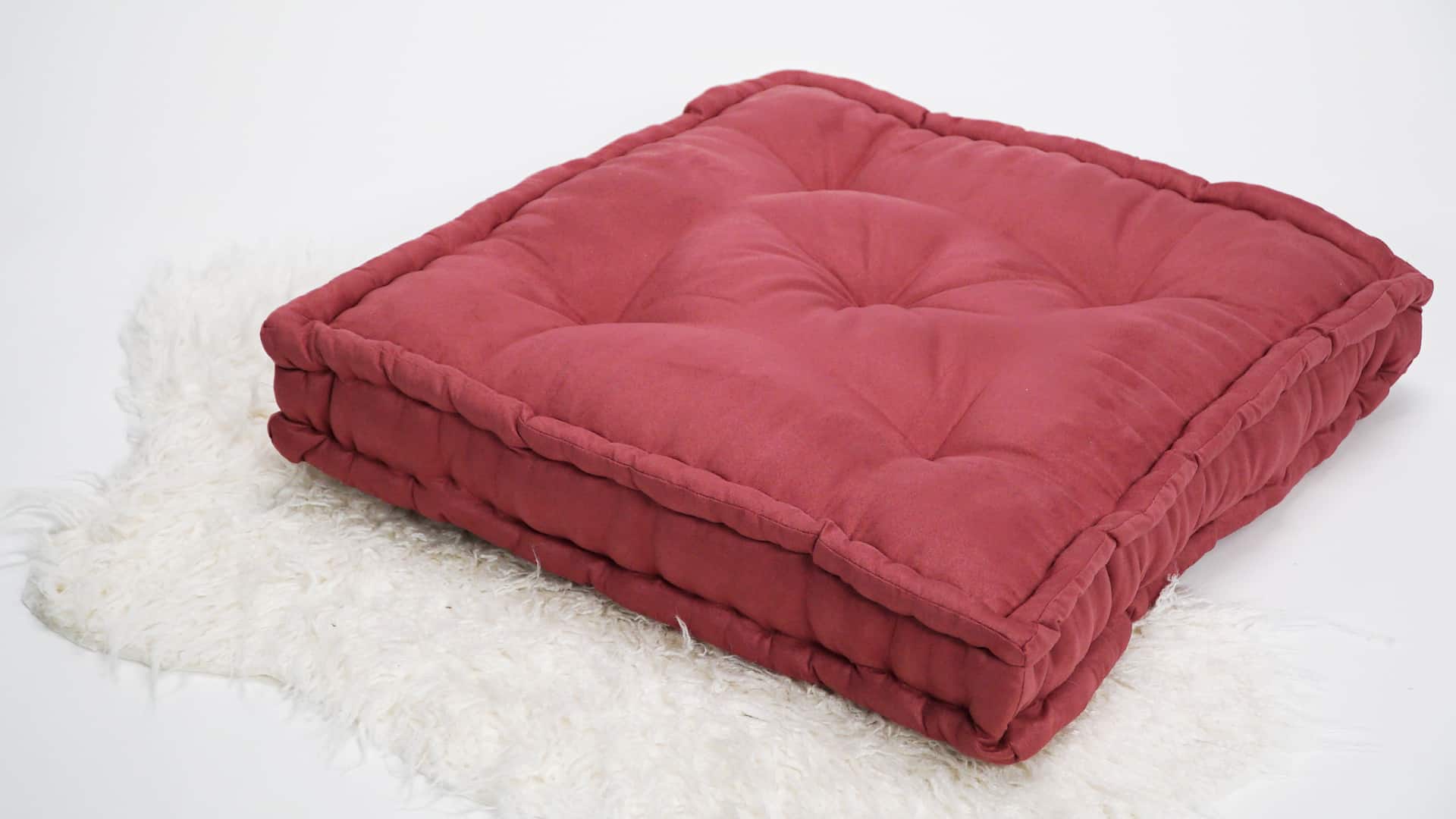 You could probably find this exact pillow for a lot of money at a store like Anthropologie or Urban Outfitters. So, you can buy the look – or you can make it.
You don't need a ton of sewing skills to get the look, just some basic knowledge will get you this gorgeous cushion.
DIY Floor Pillows by The Sorry Girls
Bright & Colorful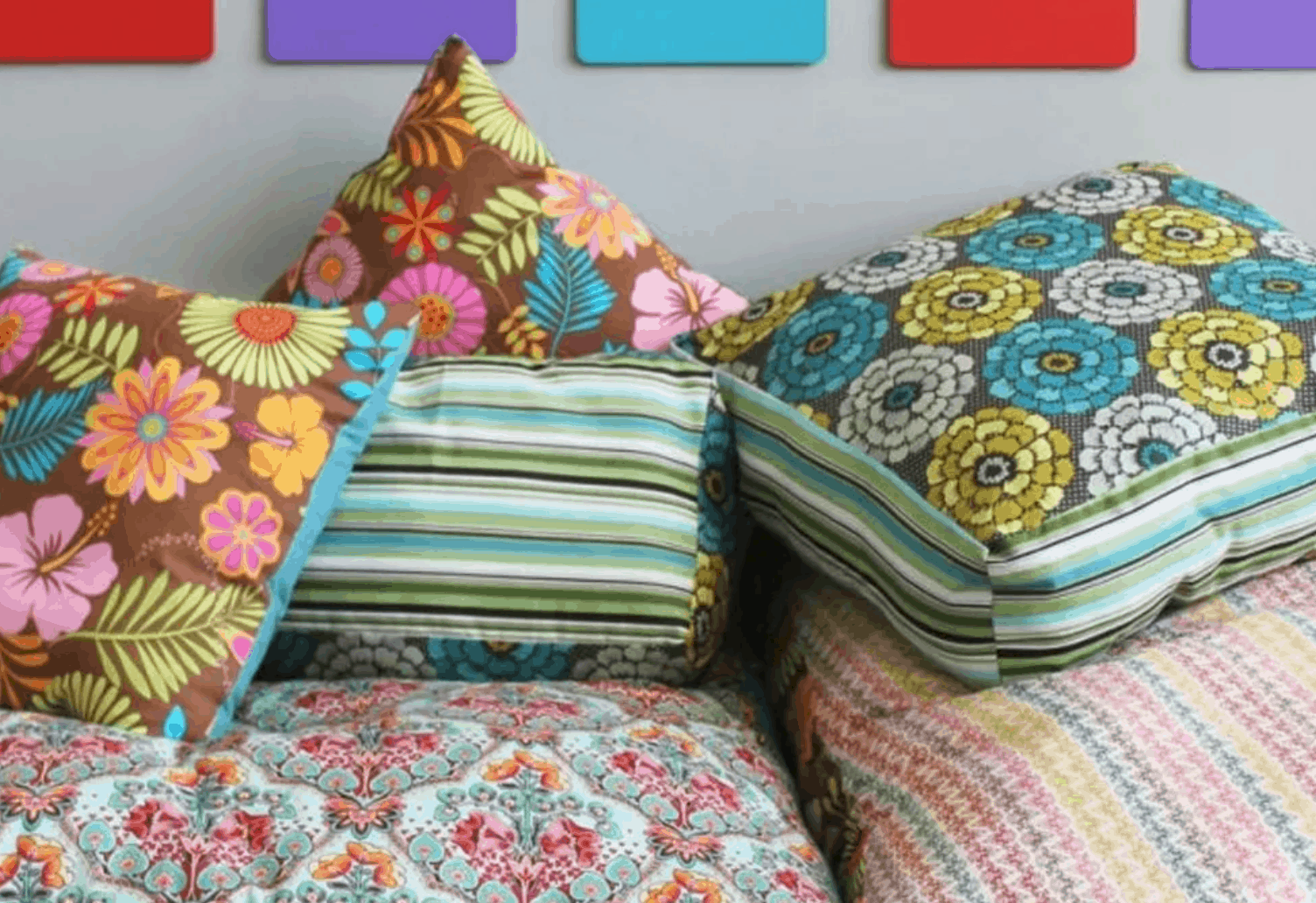 One of the best things about DIY projects is that you can create anything you want using fabric, colors, and materials that suit you and your aesthetic.
This blogger used different patterns to create bright, colorful, and comfy pillows that make a statement.
How to Create Your Own Colorful Jumbo Floor Pillows by Brit + Co
Perfect For Kids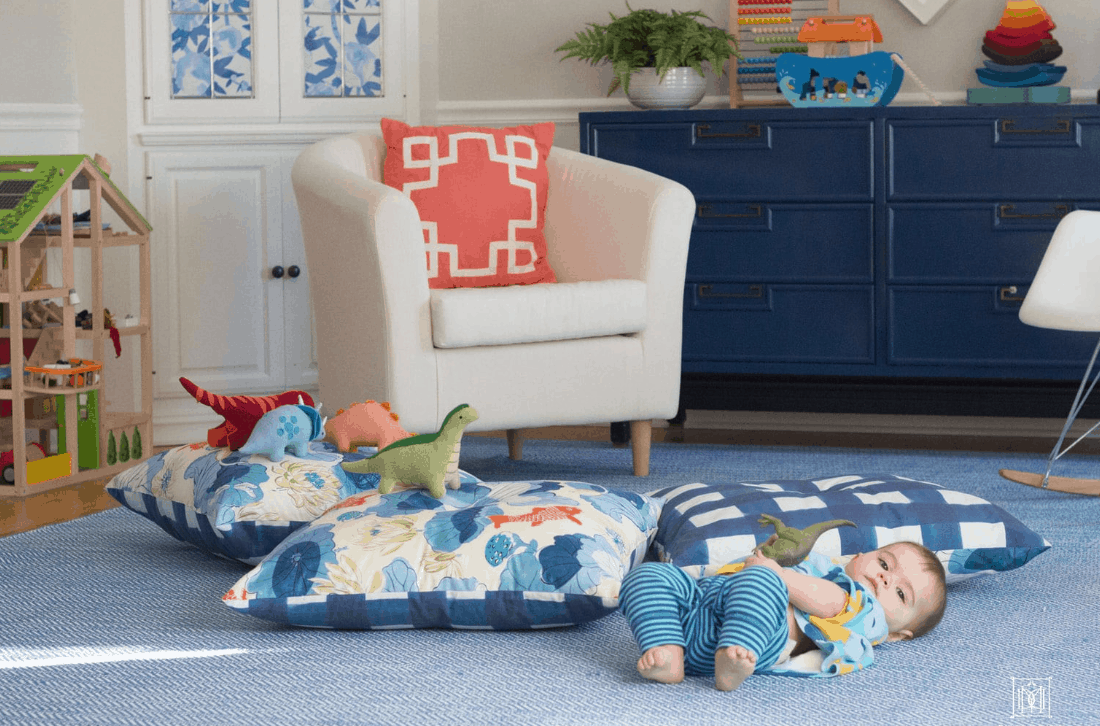 You know who would love a floor pillow more than anyone? A little kid.
Giant pillows give them a place to play, watch movies, and even nap in a room. It's basically like a portable bed for them.
DIY Floor Pillows by DIY Decor Mom
With A Carrying Handle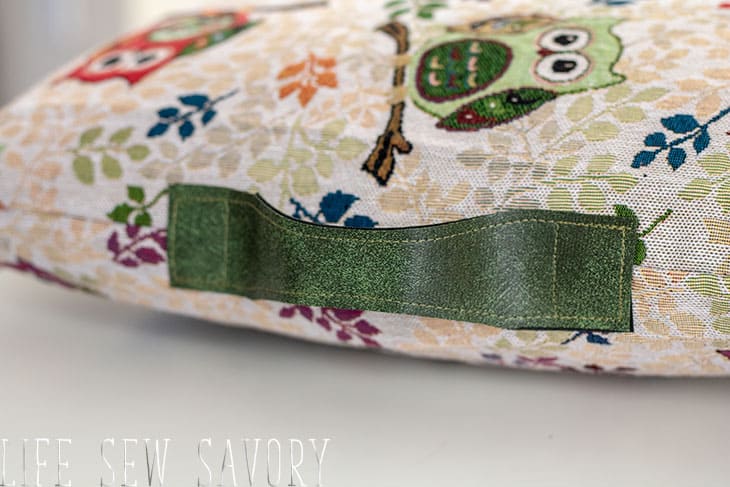 What makes a floor pillow even better for a little kid, is being able to carry it from room to room.
This blogger gives you a tutorial on sewing a large pillow with a handle so your little one can drag it wherever they please.
Giant Floor Pillow by Life Sew Savory
Round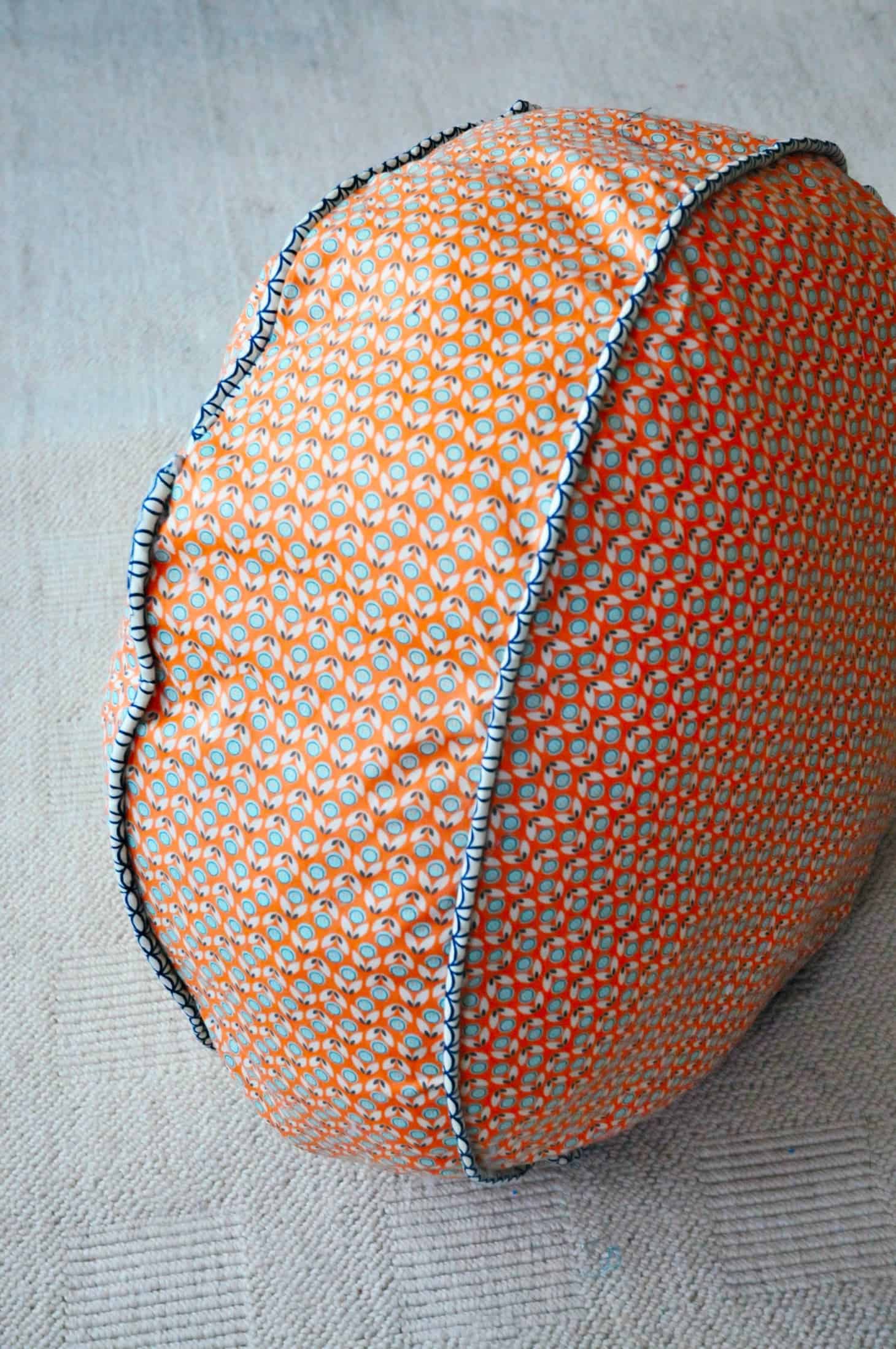 Furniture tends to be boxy in general, so adding some round floor cushions will round (literally and figuratively) things out a bit.
Check out this tutorial to learn how to make a cozy, cute, round pillow.
How To Make A Colorful Inexpensive Floor Cushion by Apartment Therapy
No Sew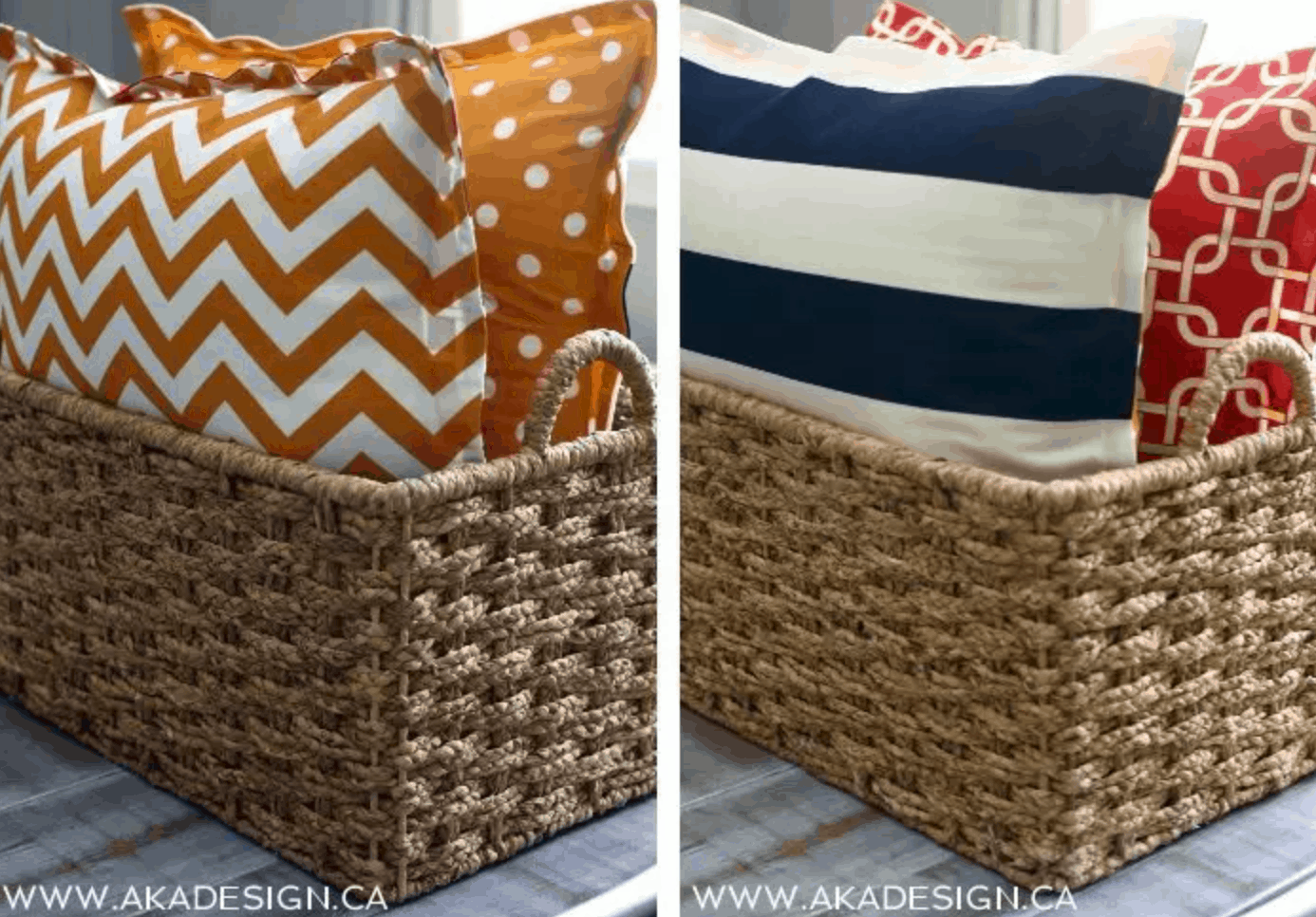 If the idea of busting out a sewing machine is what's stopping you from making your own pillows, this blogger has your back.
You can create a floor cushion without having to sew a single thing using this tutorial.
No Sew Floor Pillows by Home Made Lovely
With Glue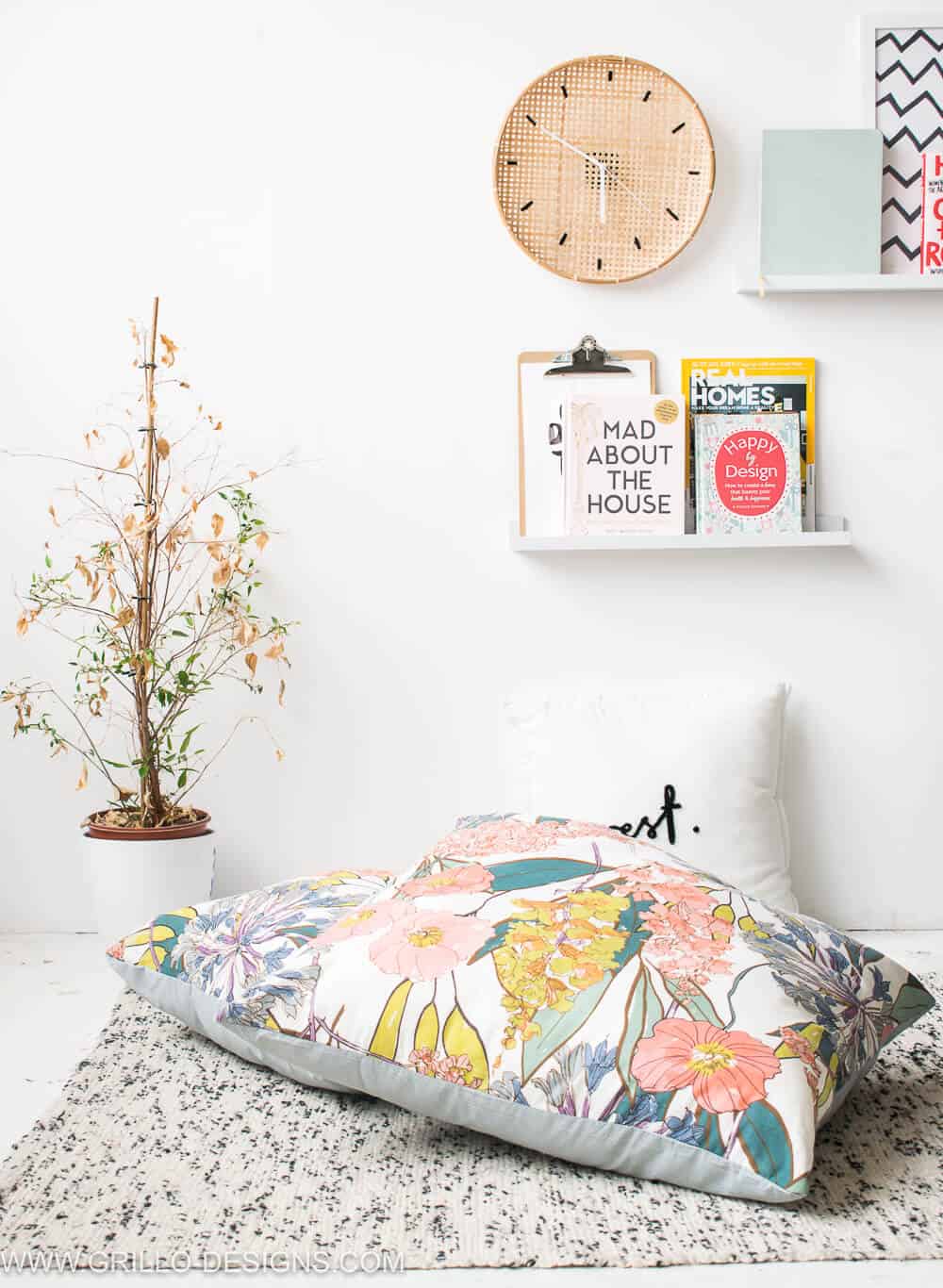 Who knew glue could be used on fabric?!
Instead of sewing seams together, you can glue them to create a big floor pillow!
DIY No Sew Large Floor Cushions by Grillo Designs
Paint Splatter Pillow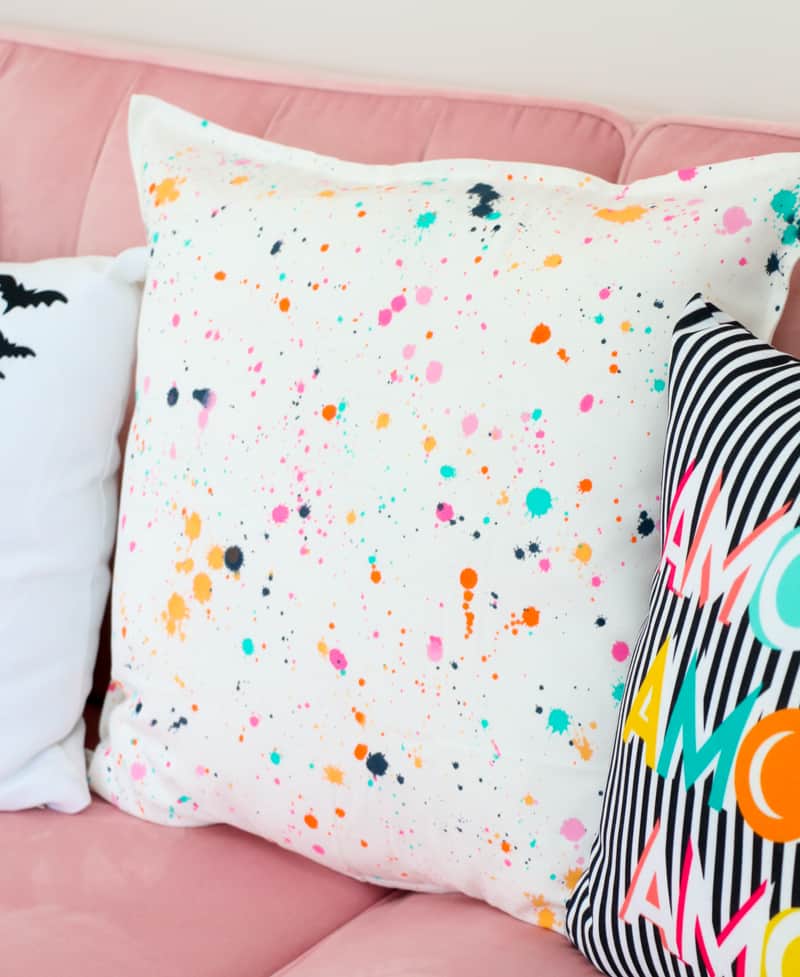 This pillow is technically regular size, but the decor technique will work for a large floor pillow as well.
You can customize this as much as you want to reflect the colors that work for you. It's a lot of fun and will be totally unique.
DIY Splatter Painted Halloween Pillow by A Kailo Chic Life
Repurposed Rag Rug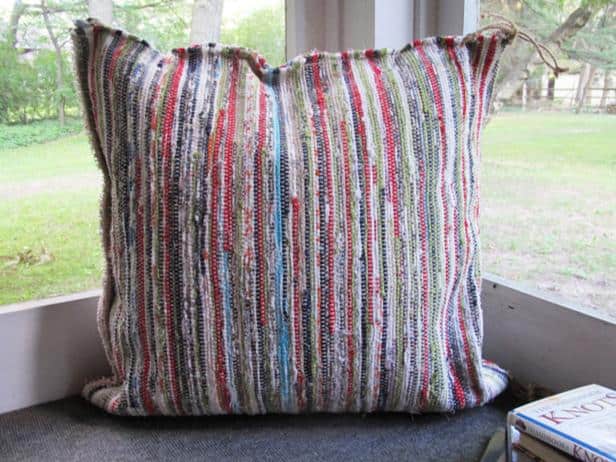 Have a rag rug laying around that you want to give new life to? Turn it into a big pillow!
The DIY Network will walk you through every step of the process so you can turn a discarded rug into a fun place to sit.
How To Make Your Own Heavy-Duty Rag Rug Floor Pillow by DIY Network
Kids Pillow Bed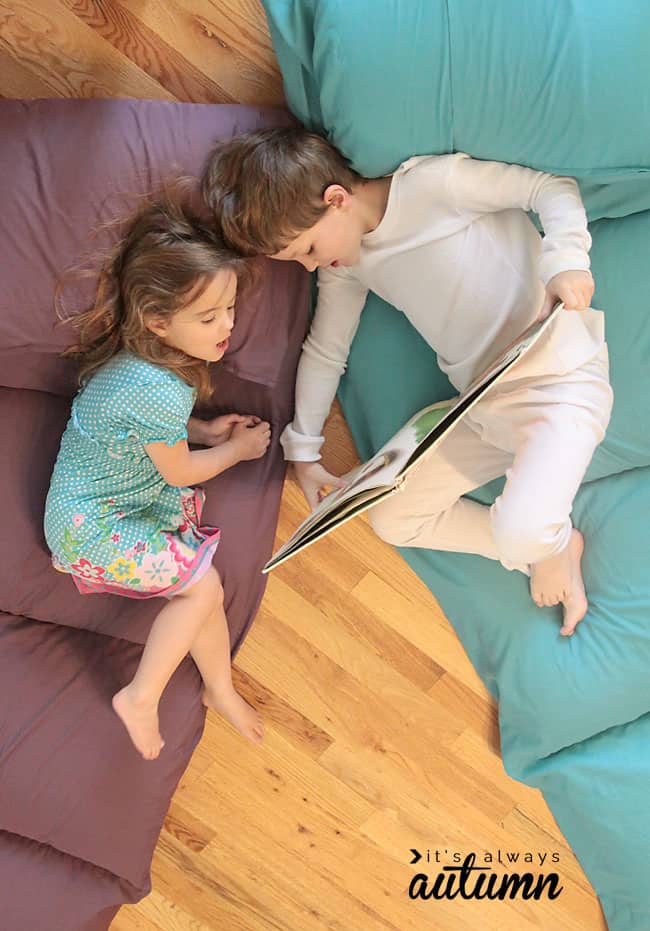 If your kiddos love movie nights, building forts, camping out, or just lounging in general, these pillow beds are perfect.
Despite their size, they're actually really easy to make, and will fold up for easy storage.
How To Make A Kids Pillow Bed by It's Always Autumn
Oversized & Gorgeous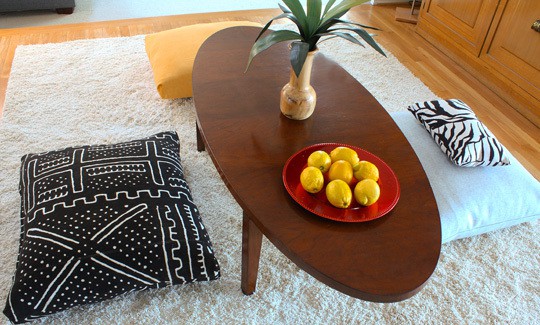 Sometimes, it's less about the actual object and more the design that makes a piece of decor gorgeous.
These floor pillows are a perfect example of this. They serve their purpose and look really good while they're doing it.
Easy To Make Floor Pillows And Poufs For A Cozy Home by HomedIt
Giant Cozy Kids Pillow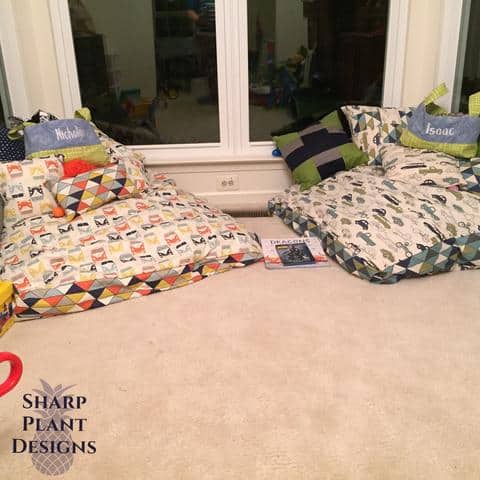 Have you ever looked at a dog bed and thought, "that looks like the most comfortable thing, ever"?
You can essentially give your kids that same giant pillow bed using this tutorial! It's a super-easy way to give them a spot of their own in the house.
Floor Pillows – A DIY Tutorial by Sharp Plant Designs
Faux Latch Hook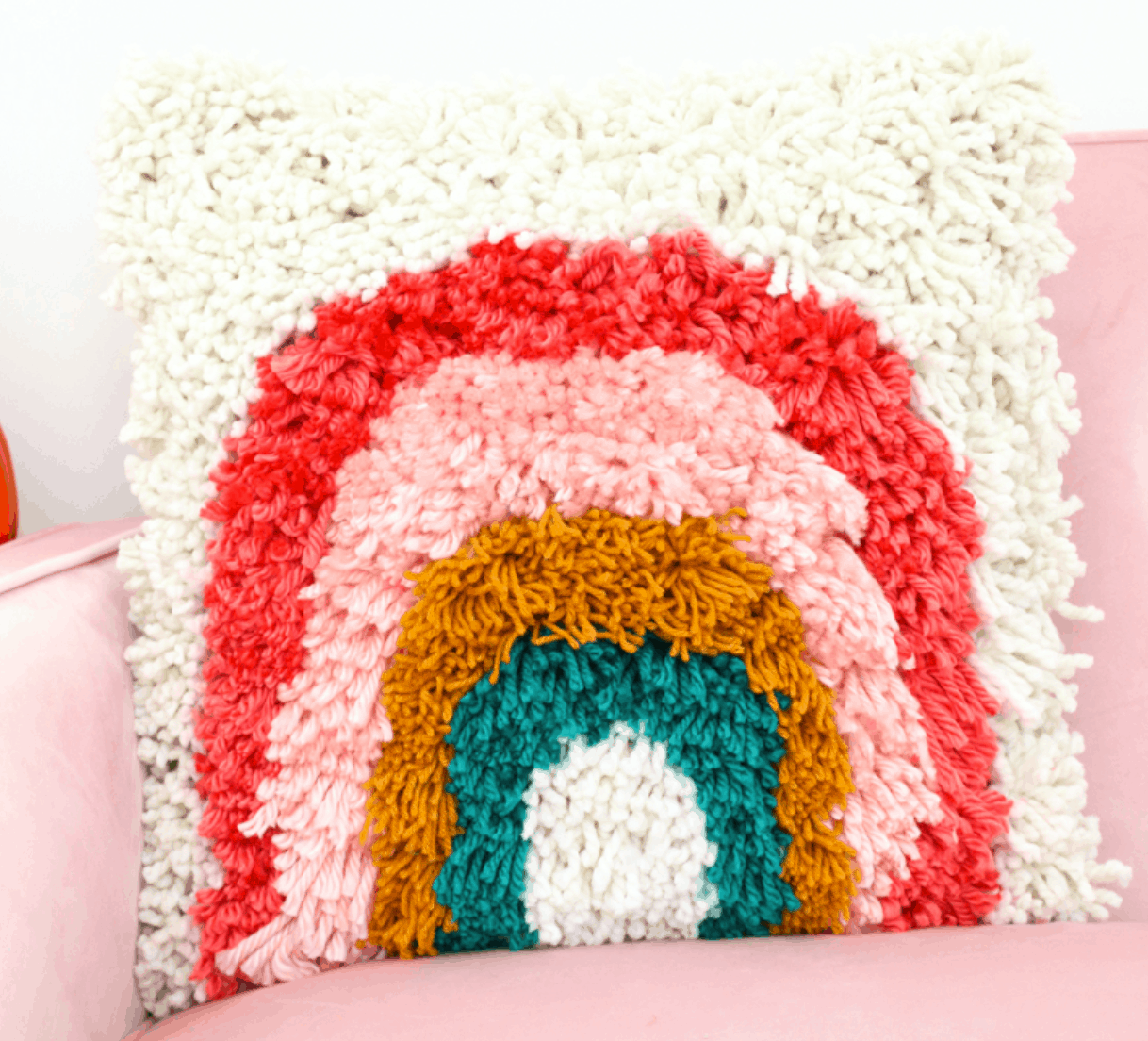 This is another pillow that the blogger made in regular size, but can definitely be made into an oversize shape as well.
You can add a little color and texture to your room with a pillow like this, and it's pretty easy to do!
DIY Faux Latch Hook Pillow by A Kailo Chic Life
Square Pouf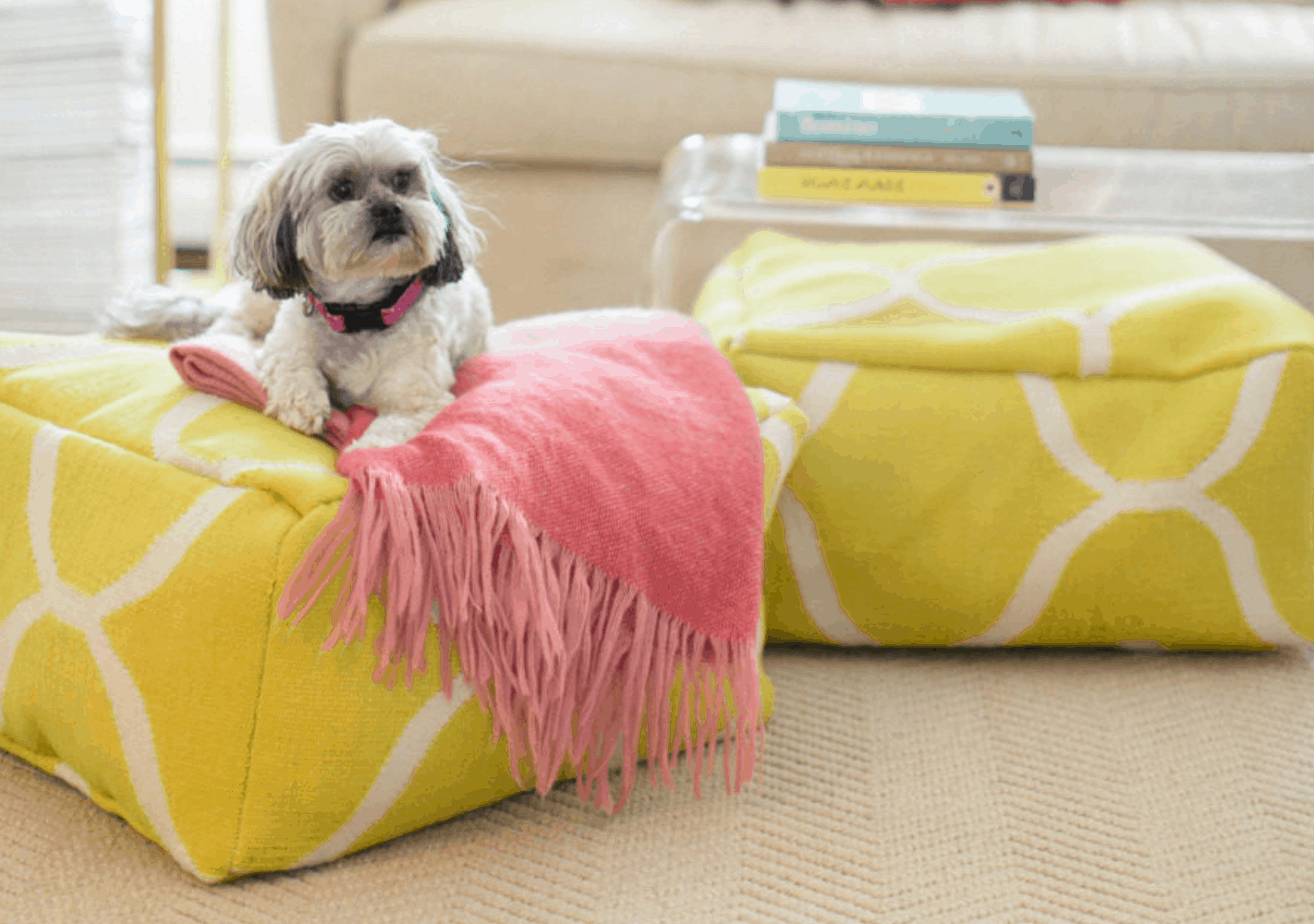 These poufs can be used in so many ways – as a seat, as an ottoman, and apparently as a dog perch.
They can give you a little height to play a game on the coffee table or a spot to lean up on when seating is limited.
DIY Large Colorful Floor Poufs by Style Me Pretty
Round & Bright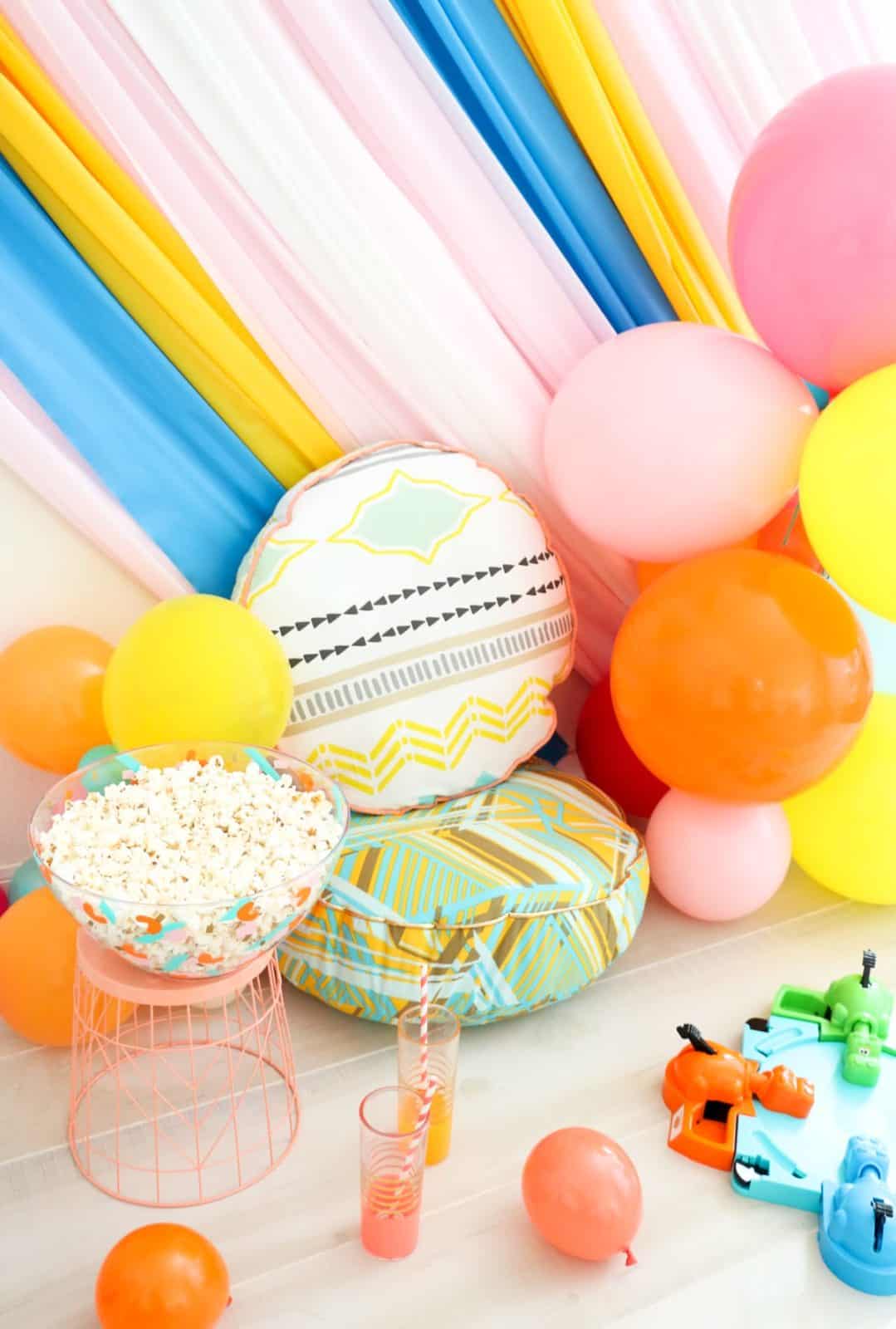 Here's another example of a gorgeous pillow that is a statement simply because of the fabric.
You can recreate these round pillows by finding a pattern you love or even mixing two together.
DIY Large Colorful Floor Pillows by Lovely Indeed
Huge Floor Pillow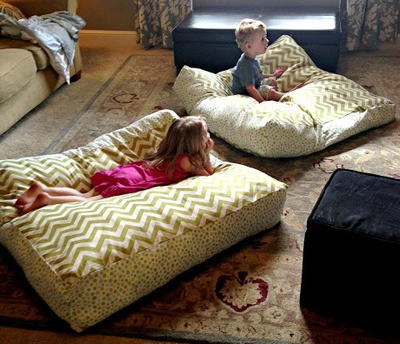 There's not much more than can be said about these – they are huge floor pillows fit for little kings and queens.
This website has all the plans and patterns you need to create your own giant floor pillow.
Giant DIY Floor Pillow by All Free Sewing
Boxy Cushions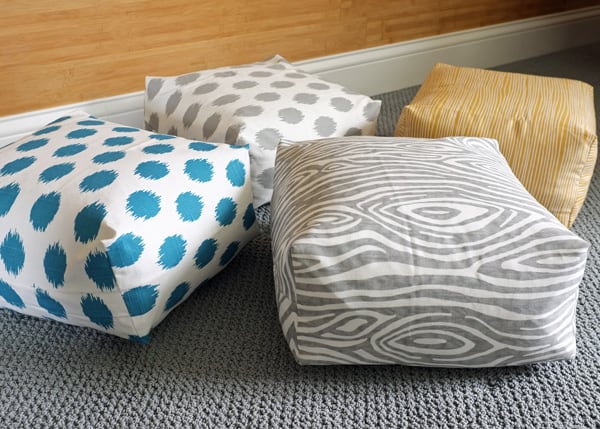 These pillows are shorter than an ottoman, but their boxy shape lifts them off the ground a little more than a traditional pillow.
This is a perfect option for a movie night with more people than there is space on the couch.
DIY Easy Boxy Floor Cushions by School of Decorating
Vinyl Decorated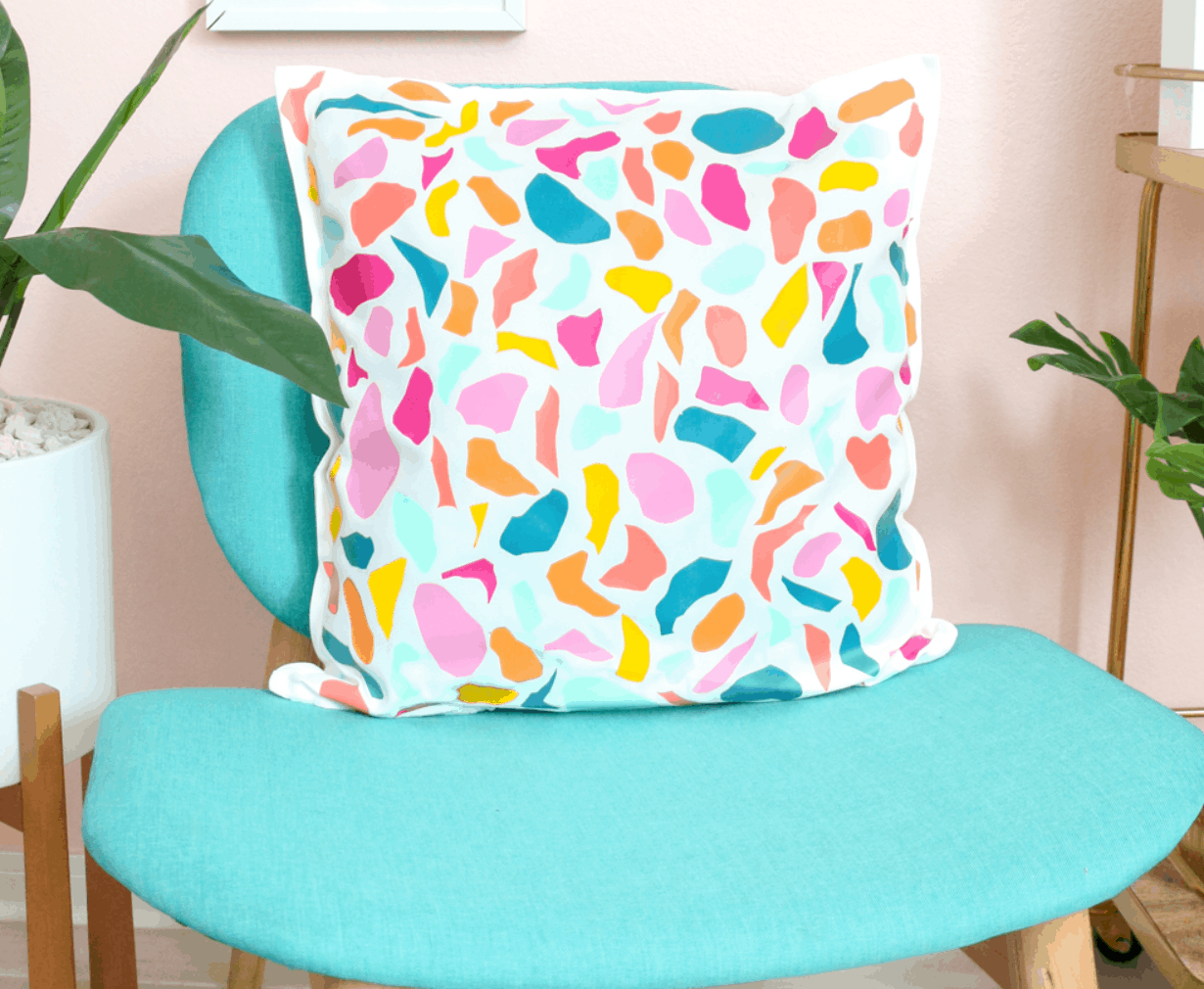 This blogger created her tutorial based on a throw pillow, but it can be implemented on an oversized floor pillow as well.
It's a really easy process and creates a gorgeous, custom-colored pillow.
DIY Colorful Terrazzo Throw Pillow by A Kailo Chic Life
Floor Ottoman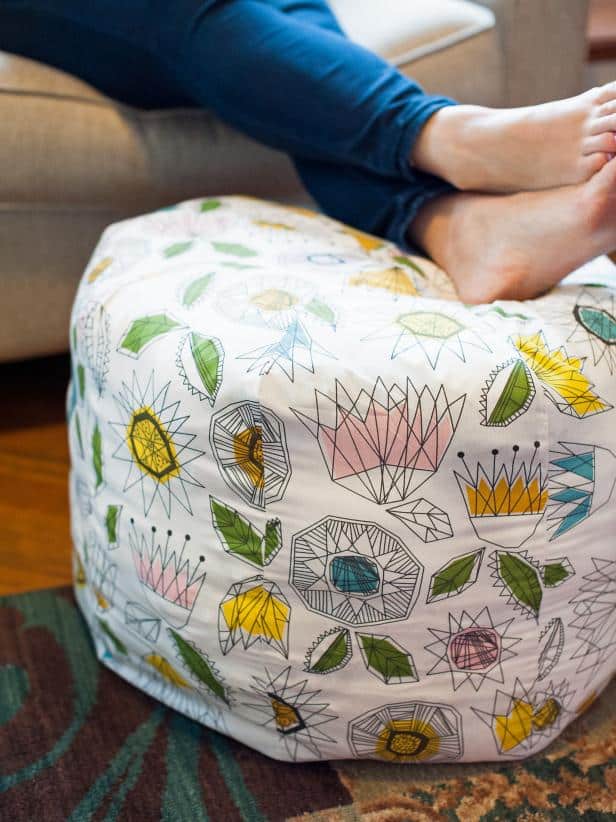 This is definitely designed to serve as an ottoman, but can also be some great back support or a seat for when guests are over.
HGTV gives you all the info you need to make your own poufy piece.
How to Make A Fabric Pouf Ottoman by HGTV
Tall Pillow Stool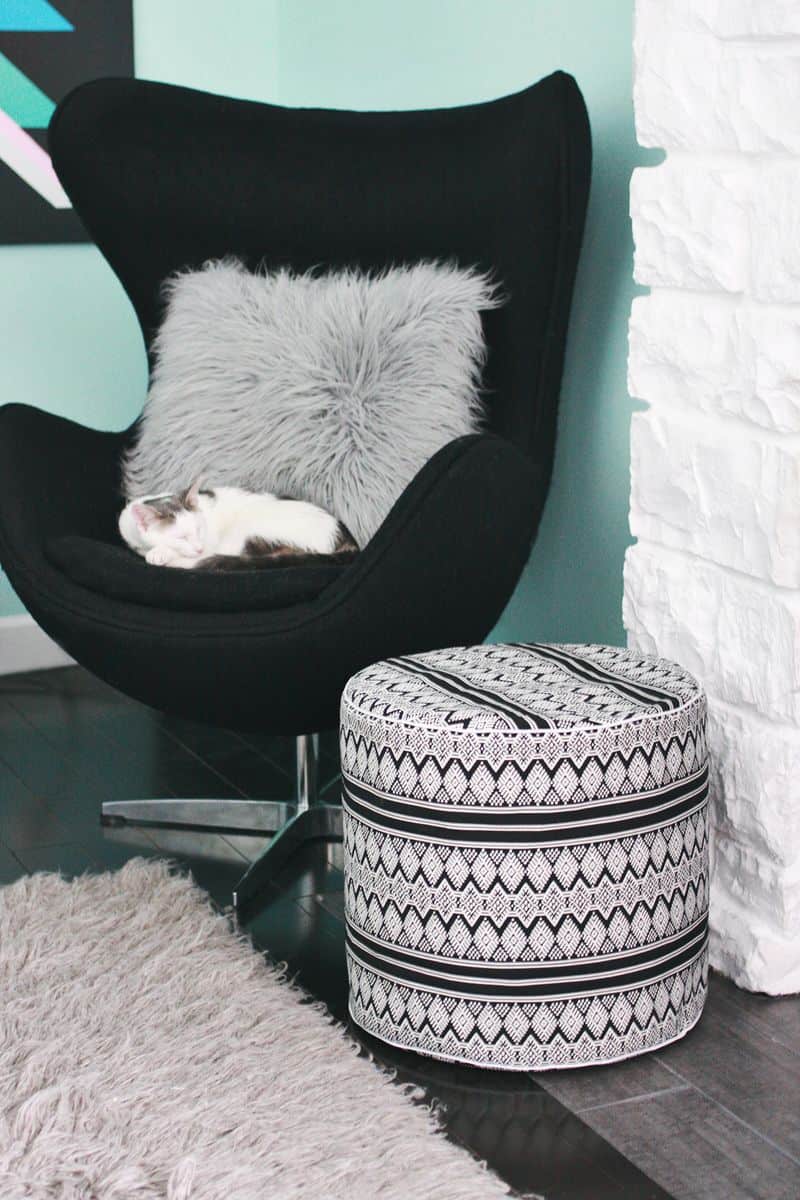 This ottoman is a little more structured than others, but it can also be laid on its side to serve as a seat or back support for someone on the floor.
It's super cute and with so many functions, why aren't you making it right now?
Drum Floor Pouf DIY by A Beautiful Mess
Outdoor Patterned Pouf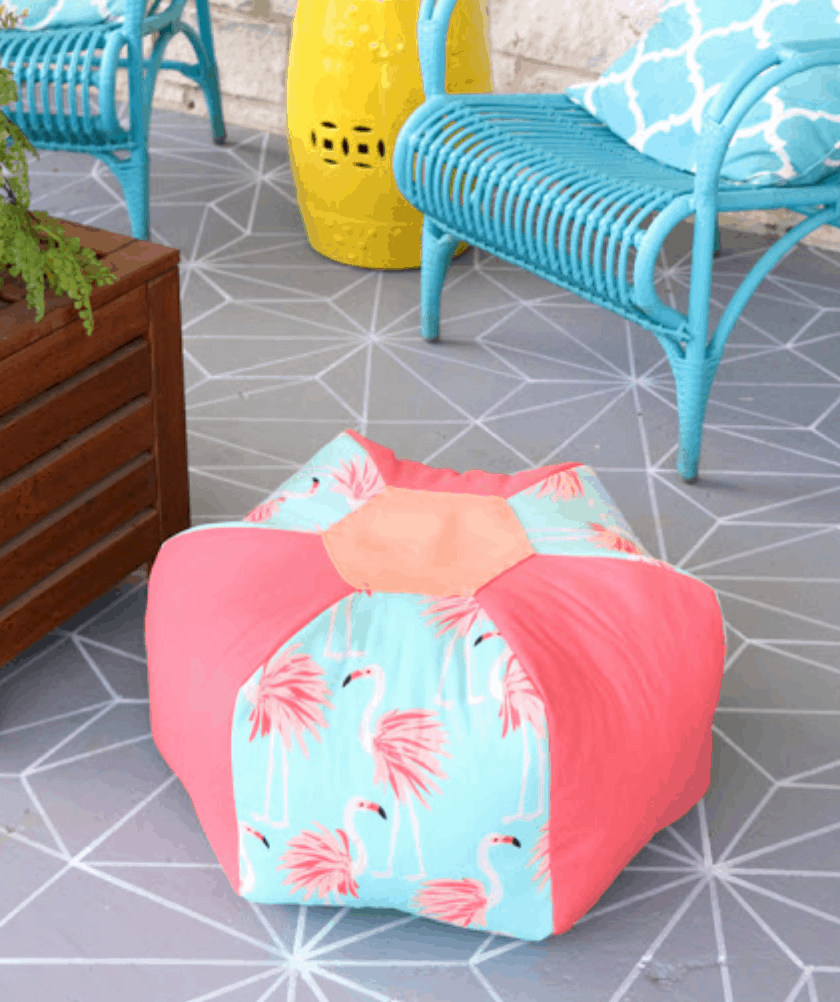 Even better than an indoor pouf, is an outdoor one.
All you need to convert a floor pillow pattern into an outdoor pillow is the right kind of weatherproof fabric.
Sew It – A Patterned Outdoor Pouf by A Kailo Chic Life
Velvet Pouf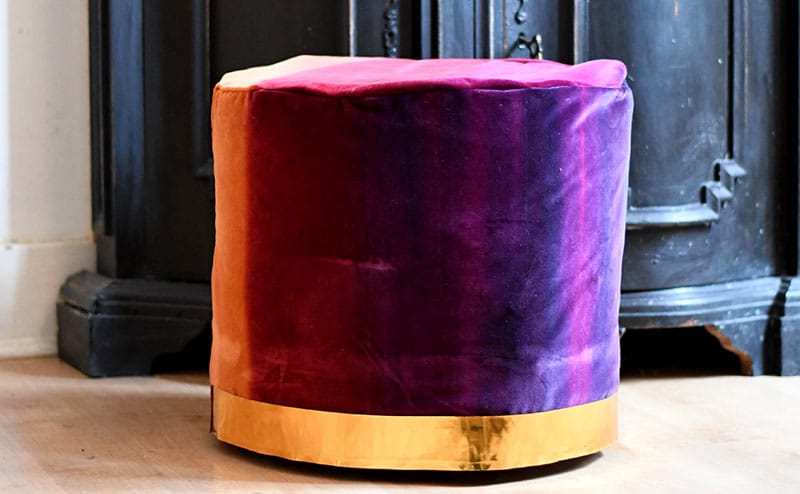 Velvet is still a huge trend right now, and this blogger upped the design a little more by adding in the gold ring.
You can definitely recreate this pouf yourself with your favorite color of velvet fabric. The softness will only enhance the coziness.
How to Make A Stylish DIY Floor Pouf by Pillar Box Blue
Oversized Pouf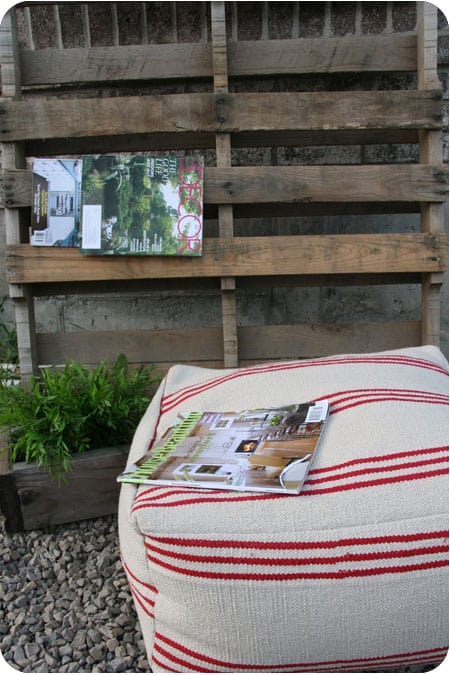 This is kind of like the pouf version of a beanbag, only it can be used as way more than just a place to sit.
This blogger used theirs as an ottoman in addition to a giant pillow. You can get creative with this, there are so many ways to use a huge pillow.
Oversized Floor Pouf by Knock Off Decor
Zippered Pouf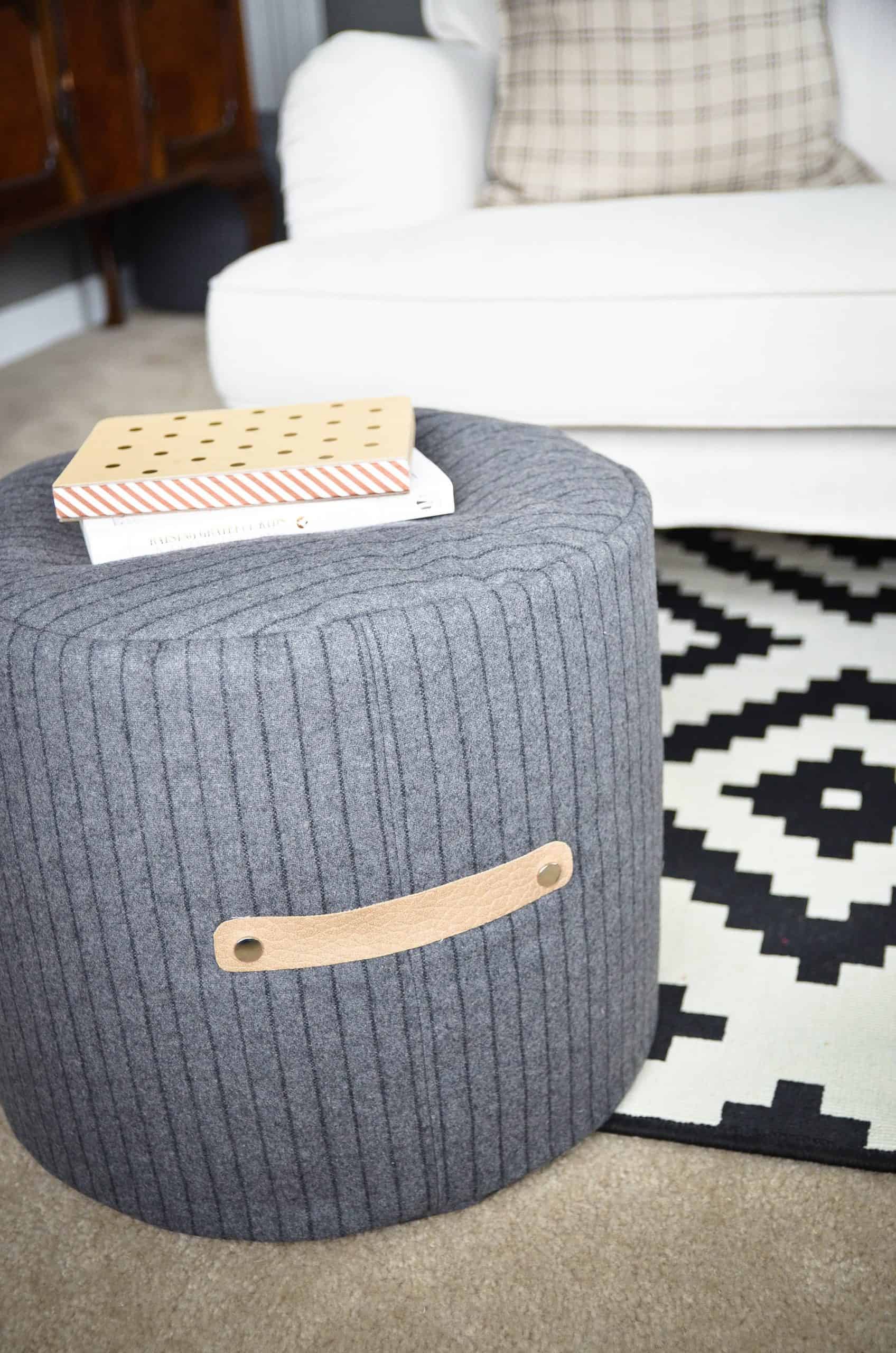 What's great about this pouf is that it has a zippered cover, which allows you to wash it in the washing machine if it gets dirty!
This is a huge benefit if you're using the pillow as a spot to sometimes rest your feet, or if your kids are putting their sticky hands all over it.
DIY Floor Pouf Tutorial by Project Nursery
Pom Pom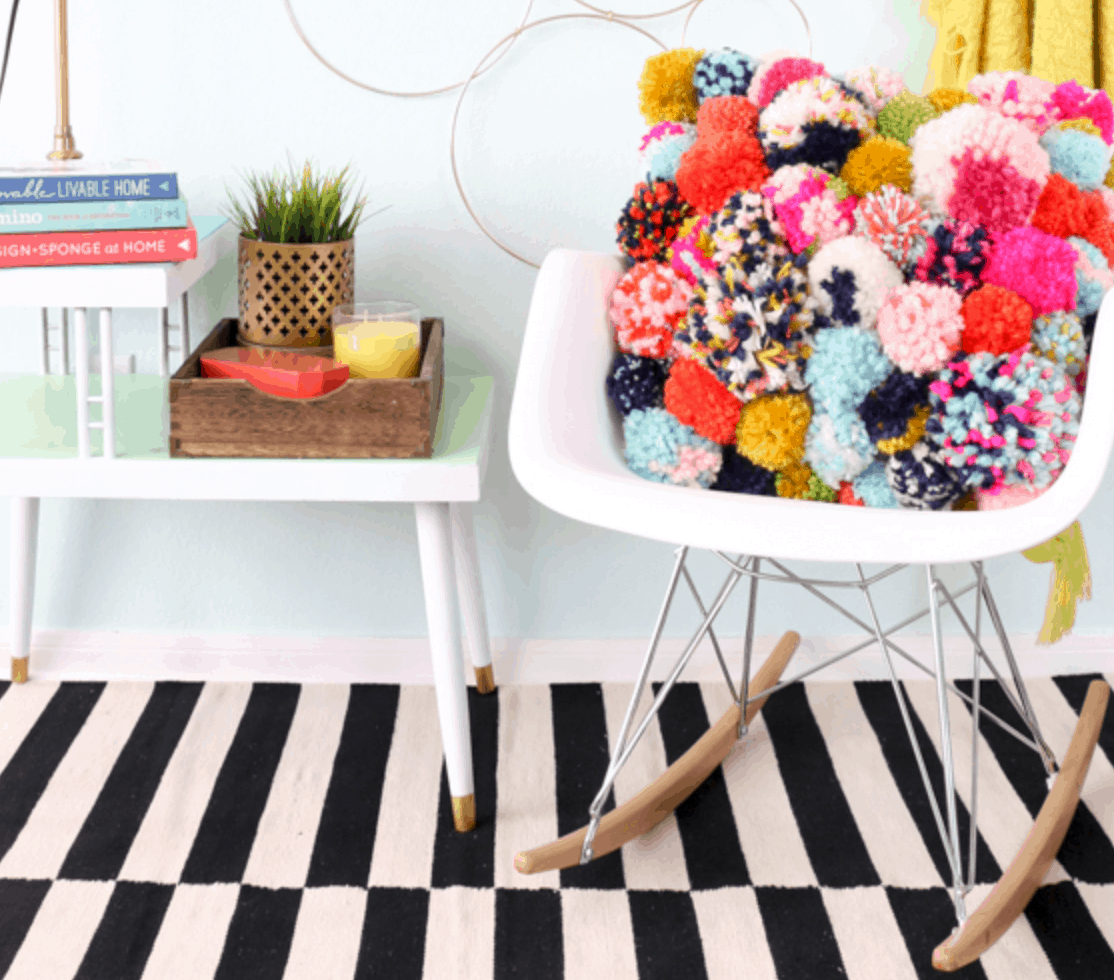 This blogger created a DIY pom-pom pillow that fits a large chair, but the same steps can be applied to an oversized pillow as well.
She chose to go all out with a variety of colors, but you can make yours however you want that works best for you and your decor.
DIY It – A Cozy Pom Pom Pillow by A Kailo Chic Life
Conclusion
Whether you want to use a pillow for extra seating, to create a floor in an epic fort, to cozy up on during a movie night, or to just give your back some support is up to you. There are so many ways to make floor cushions that you can definitely find inspo for one that works for you.
Making the pillow will be fun in and of itself, but getting to pick out the exact fabric that works for your home and style definitely adds to the overall fun factor! This DIY project is enjoyable from start to finish.