15 Summer Home Decor Ideas
Whether summer is right around the corner or you're getting ready for the season months ahead, you've clearly got summer decorating on the brain. So, let's take a look at some of the most unique, fun, and affordable summer decoration ideas around.
You can change up a single room, add some new materials, or switch out standard items to find the best look for your home all year long.
Fly Some Birds or Butterflies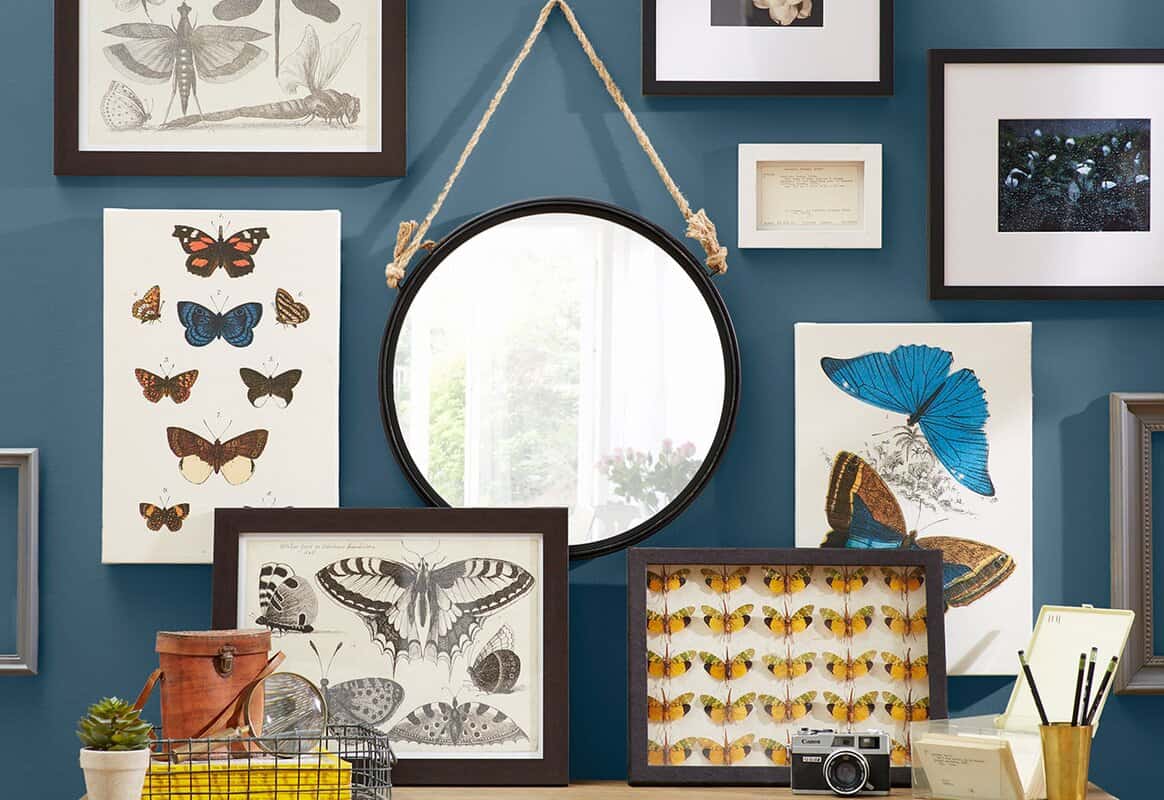 Nothing says summer like a flock of colorful birds or butterflies clustered in your garden, pecking at seeds or sipping nectar from flowers.
For a simple touch that won't require entire "re-dos" of your space, try switching out of the artwork for some colorful, bright images of butterflies, birds, and other summery creatures of your choice.
Switch Out for Lively, Colorful Prints and Fabrics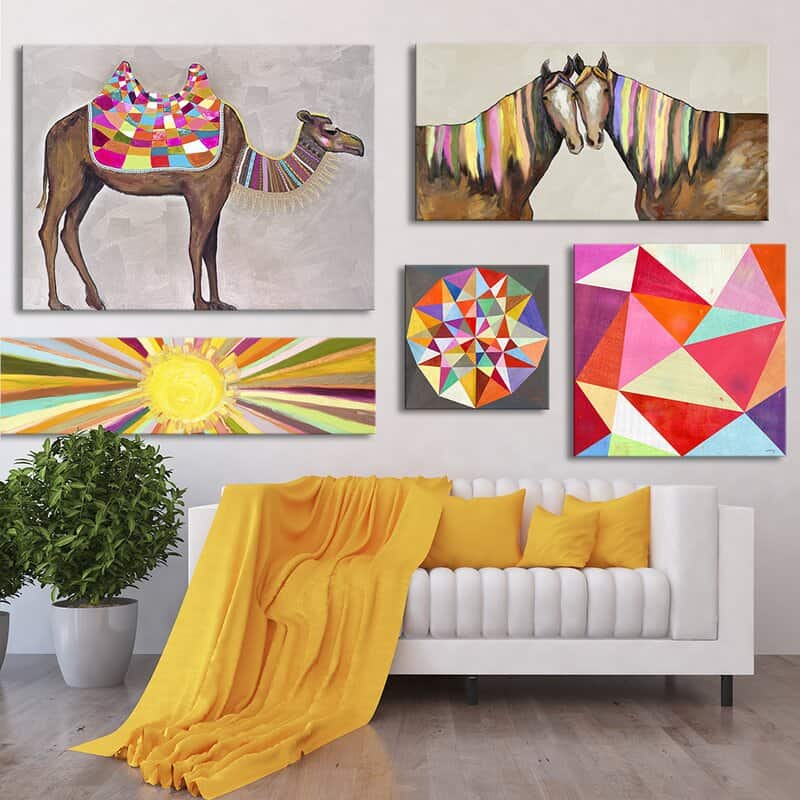 If your home is usually a bit more muted, you might want to consider changing things up for summer with some bright, colorful prints and fabrics. Grab some printed images, colorful floral print curtains, or even better combine bright solid fabrics with complementary print images and pillows.
Add Some Morrocan Touches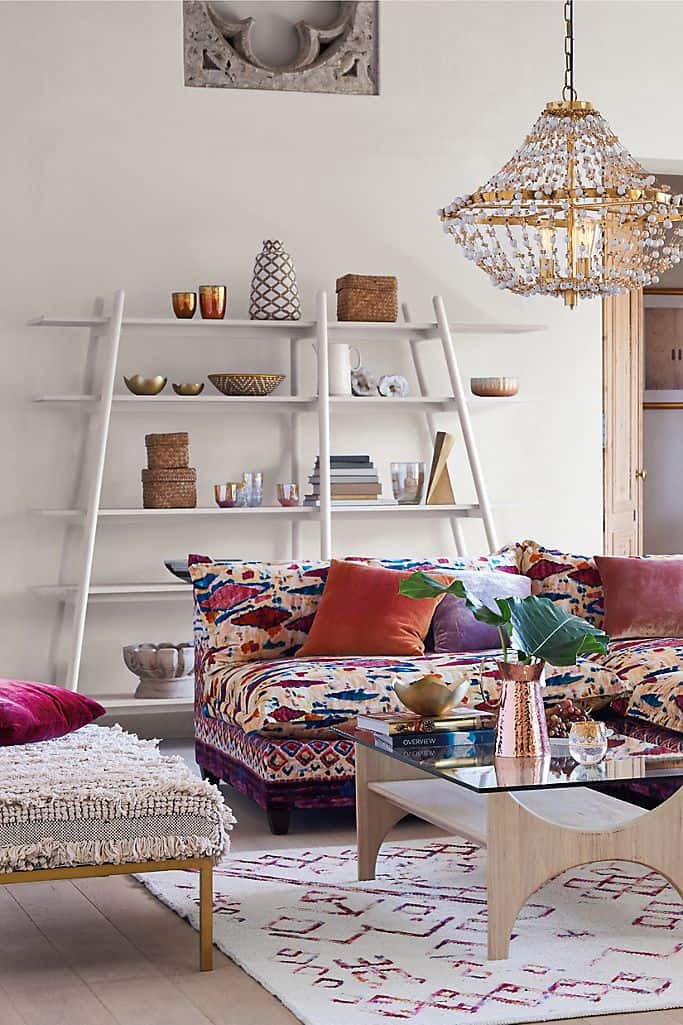 For those who love colorful, creative textures, you'll want to look into ideas for some Moroccan decor this summer. The bright, yet earthy tones add brilliance while comfortable, low-key areas automatically look cozy, elegant, and welcoming.
You can find some nice cushions or divans from a store, grab some pillows from an important store, and maybe even find some tutorials for creating your own Moroccan style lamp from upcycled materials.
Convert Those Christmas Lights to Summer Lights
Who doesn't love Christmas lights? But we don't usually hang them up all year long, unless you've got some creative ideas for using them for summer decor. And we do!
You can turn them into fun outdoor chandeliers like these fairy lights. You can frame mirrors, windows, doorways, and other places with sparkling little lights. You can drape them over picnic areas, create a canopy of lights from a tree over to your outdoor living room, and so many other things.
Check out these ideas from Country Living for more visuals.
Find Blue and White Ceramics for an Elegant Summery Feel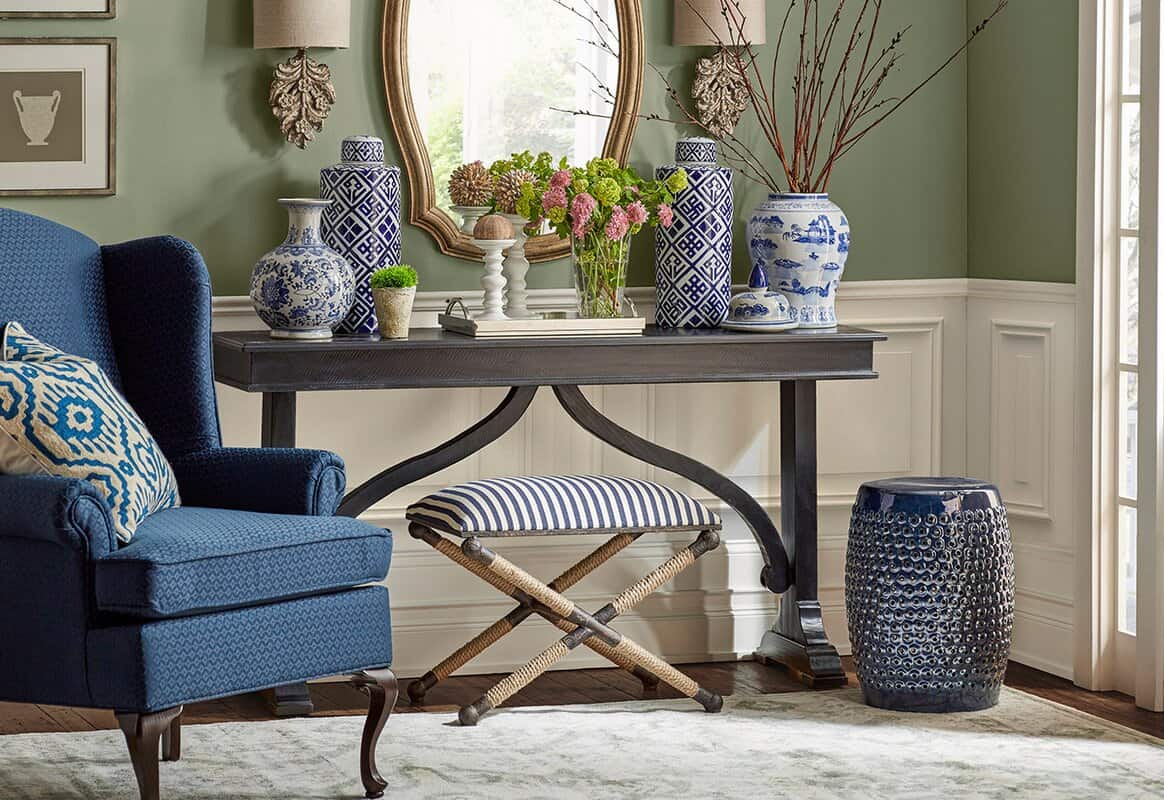 For another simple, easy, and quick summer living room decor makeover, you can find some stunning white and blue ceramics to decorate around the home. You can use vases, pots, frames, plays, bowls, or any other types that you can find.
Mix and match styles, sizes, and patterns for the most fun. Then, pop in some flowers from the garden, put in some colored beads and water for a natural cool air humidifier, or fill some of the bowls with artificial fruits for beautiful, colorful decor all summer long.
Upcycle an Old Boat for Indoor Shelves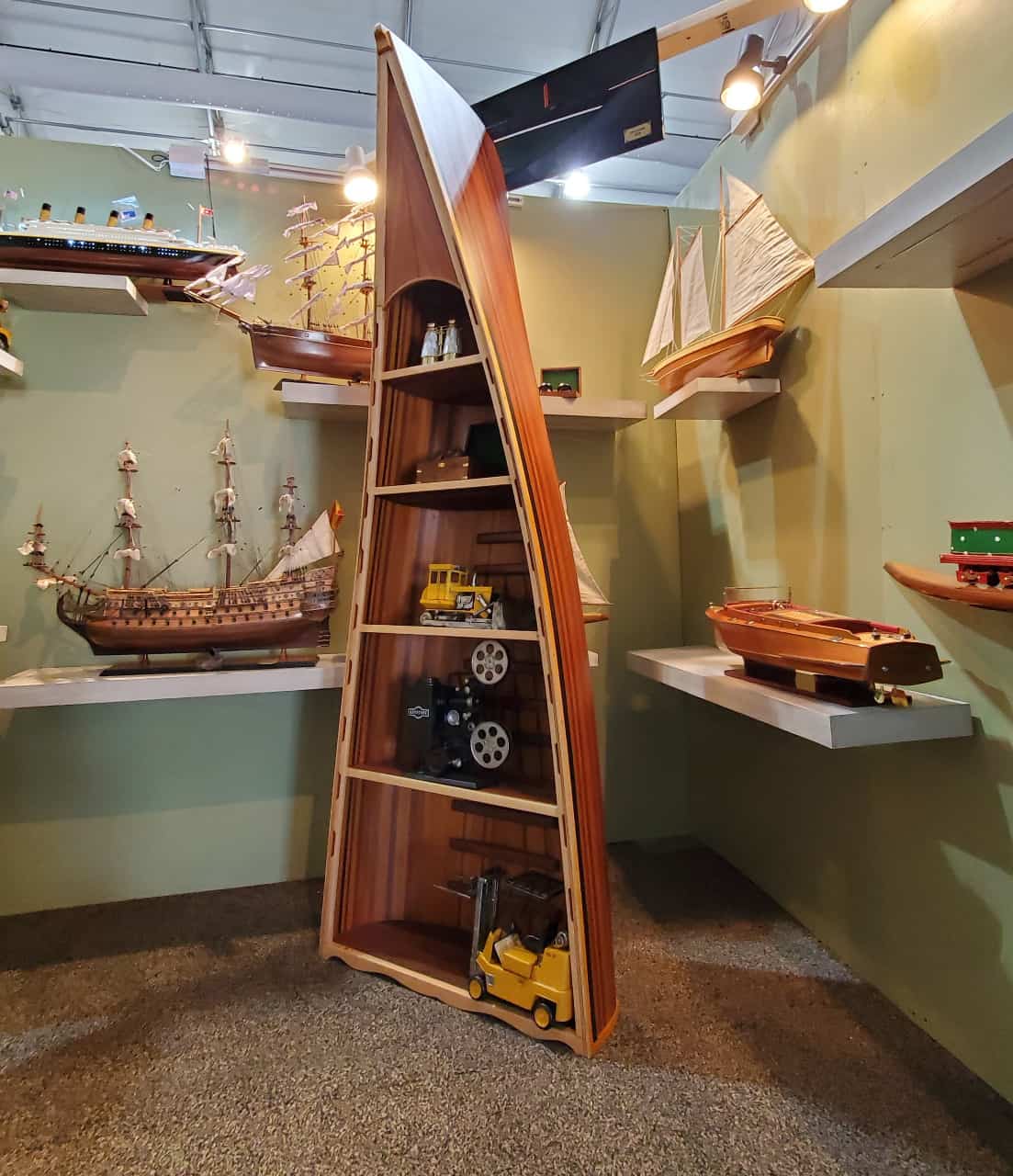 If you love the beach house but can't get out there this summer – or don't own one! – you can do some simple things to bring the glorious outdoors inside. There are tons of fun, unique ways to use that old wooden boat, but one of the prettiest is converting it into a set of shelves.
Repaint or restrain the boat, add the shelves, and then place in a central place where you can see it all summer. Add some books on a summer theme, a pot of flowers, or some nautical decor.
Change Out the Drapes for Light and Breezy Sways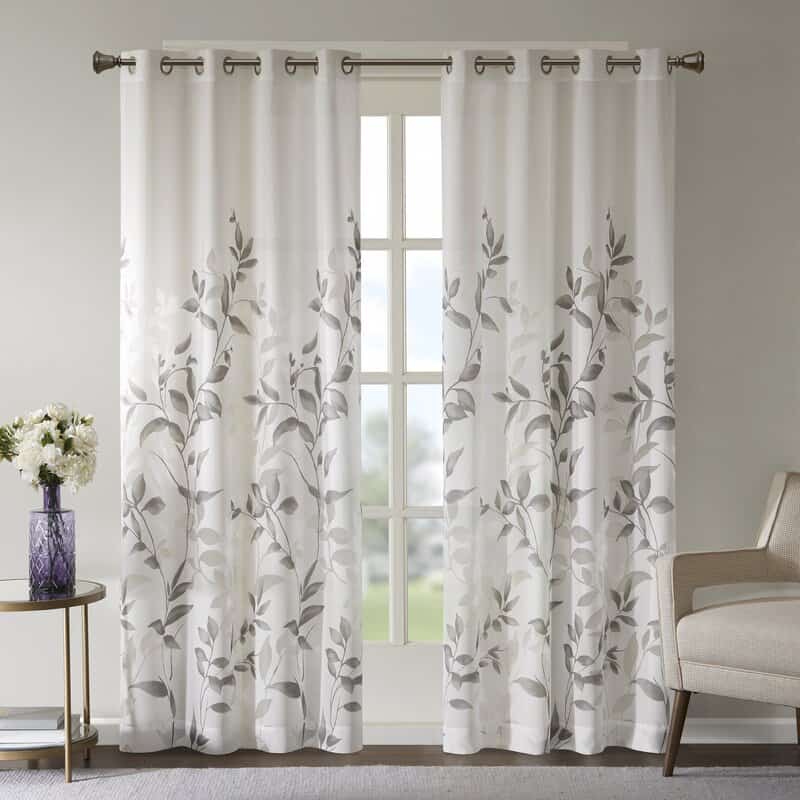 One of the simplest summer makeovers is changing up the drapery on your windows. Dark, heavy curtains don't feel so summery and inviting for those warm breezes to flow through. So, instead, trade out for some breezy, sheer drapes.
For ground floor rooms, you'll want to choose some patterns and semi-sheer fabrics rather than straight up sheer curtains. For second floor windows, you can probably go with the lighter, thinner curtains for the perfect flow.
Bring the Indoors Outdoors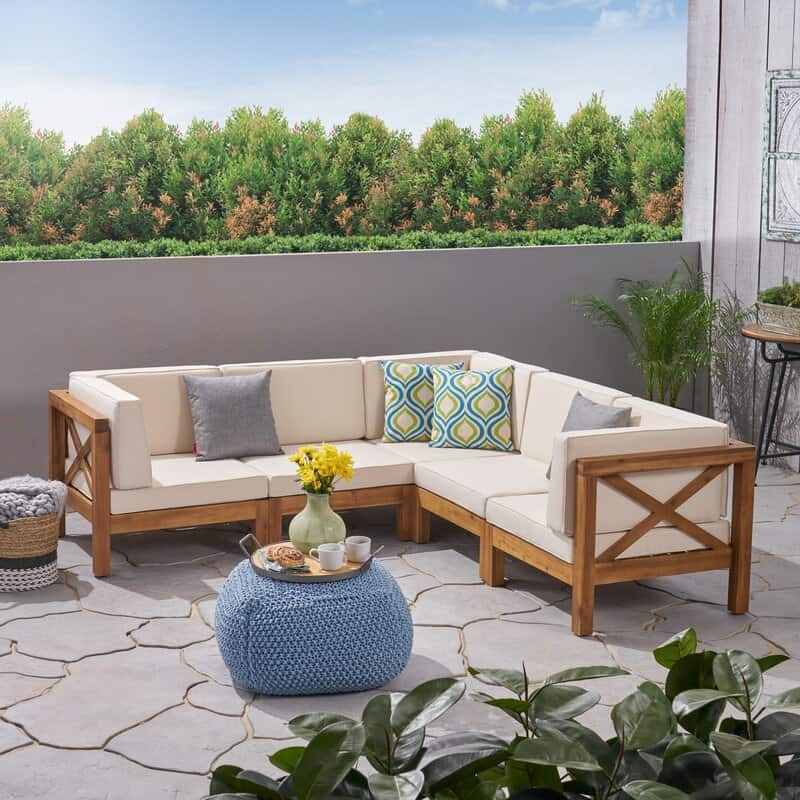 Probably the best summer outdoor decorating idea is bringing some of that indoor comfort outdoors. You can hang a simple awning or sail for a covering, then put out some furniture like a couch, comfy chairs, and a few tables.
Ideally, you'll invest in some affordably priced outdoor-friendly furniture to keep out all summer long, but if you can't afford the whole kit and caboodle, you can cherry pick some inexpensive pieces that you bring out on good weather days. Make sure they're lightweight if this is your plan.
Add a Tiki Bar
Enjoy having folks over for an evening drink? Why not create your own tiki bar. You can do this indoors or outdoors, depending on your available space.
To get the full feel, purchase some tiki-themed decor items or make a sign or two. There are some great Instuctables on the subject. Add some tiki torches or lamps, get some fun cups and umbrellas for your drinks, and maybe grab some other fun items from Etsy or check out Pinterest for more ideas.
Turn Your Fireplace Into a Summertime Grotto
Unless you live in a cold climate year round, you might want to consider turning your fireplace into a summer grotto for a few months. You've got all that wonderful greenery outside, soaking up the sunshine, so why not bring some indoors for you to soak up?
Fill the fireplace with plants that do well in shade, like ferns and caladium, and enjoy the bright, vivid colors all summer long.
Swap Out Boring Lampshades for Summery Florals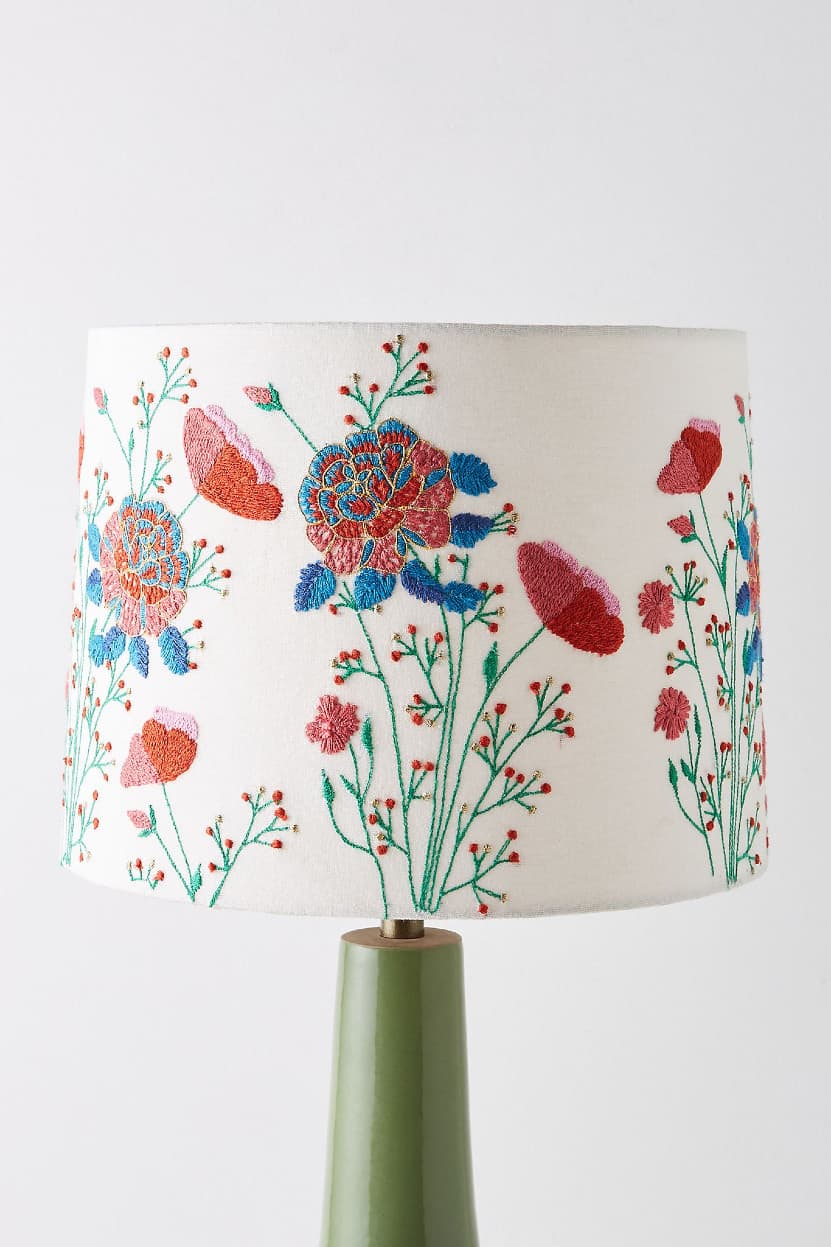 Another simple, affordable summer touch to liven up the place is simply swapping our your lampshades. You can find some fun, colorful, summer-themed lampshades from your favorite stores.
Or, if you're feeling crafty, you can get some plain shades and do some embroidery to make them uniquely yours. If embroidery isn't your thing, you can find some really great tutorials for other fun lampshade ideas.
Go Bright With an All White Room
In South Florida, there's a cultural tradition of having all white rooms. White walls, white furniture, white carpeting, with only mild, muted beige or cream shades to accompany it all.
If you've got some flexibility and cashflow, you might want to redo an entire room to create this all white look that's absolutely stunning, bright, and summery as you can get.
Think Watercolor Florals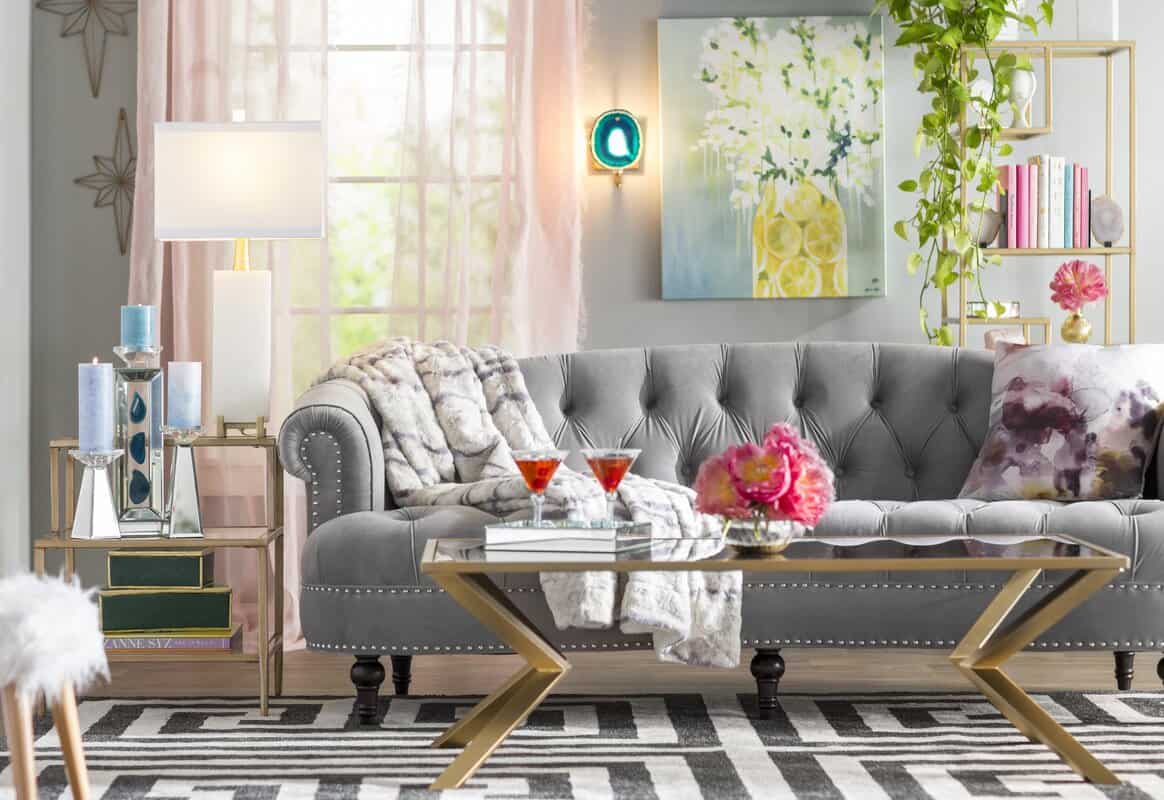 For a blend of spring and summer in one, you should get out those watercolors! Or at least snatch up some paintings to hang in your living room, bedroom, or office. These beautiful, soft yet bright florals shout "happy" in a way that few things can.
Decorate the room around the paintings with bright, happy colors that complement the shades in each watercolor you choose.
Install an Outdoor Napping Nook
Nothing says summer like a night under the stars. Why not create yourself a beautiful, comfortable spot for napping outdoors in the summer? You can string up some Christmas lights for evening snuggles or hang an awning for shade from the summer during daylight.
Find a futon mattress, some soft, cool sheets and pillows, and load up your space with great books, a small table or flat piece, and some cool drinks.
Redo Your Bedroom in Boho Summer Comfort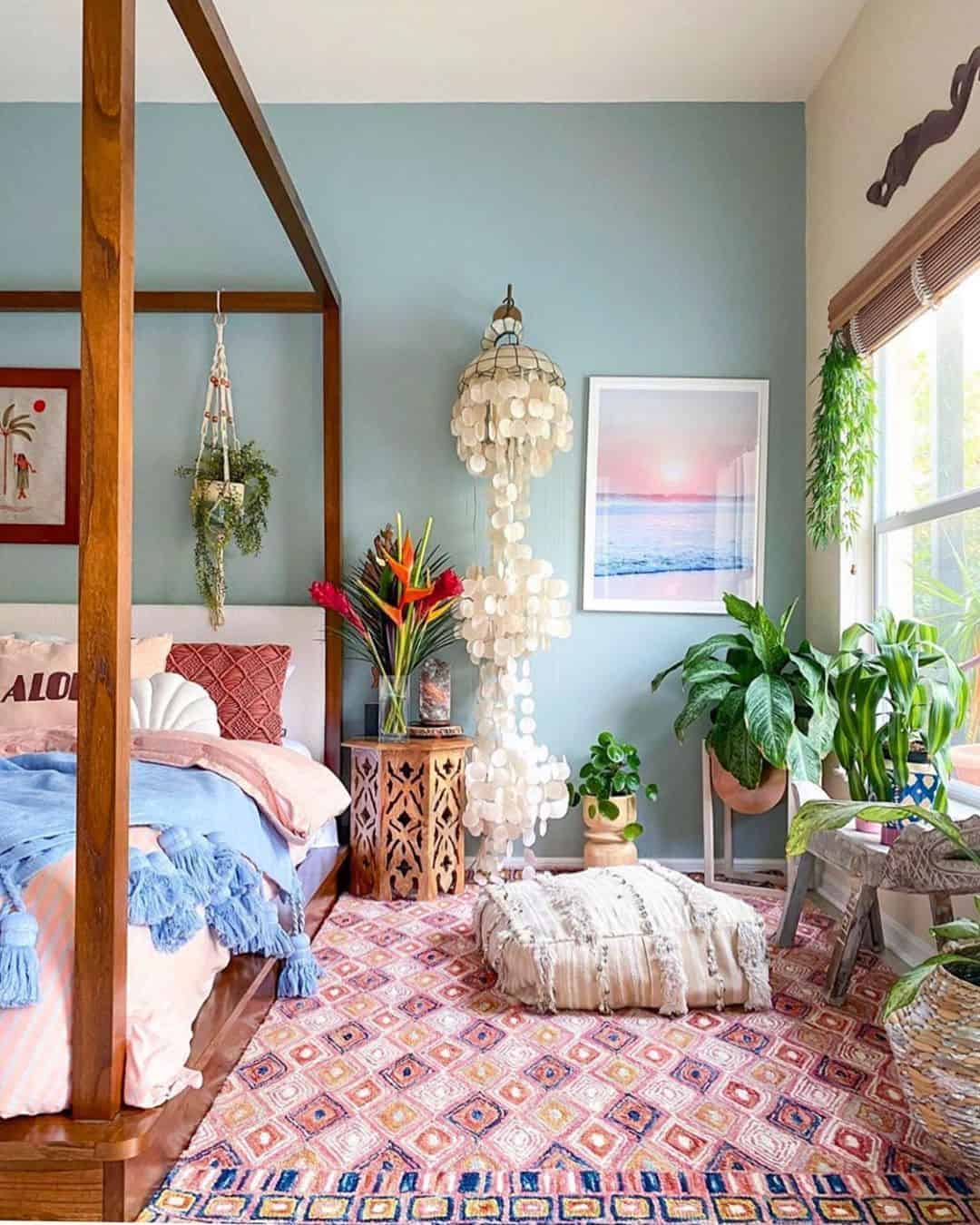 There's just something so comfortable and summery about Bohemian decor style. So why not use some summer room ideas from the boho life? With bright colors, rustic fabrics, and breezy materials, you'll find your newly redecorated room sings of summer.
Find some nice throws, pillows, a rug or two, and a footstool or beanbag. You'll find cool, easy comfort all summer long.
So Many Ideas, So Little Time
No matter what your budget is, there are so many ways you can change up your house decor for the summer. From changing fabric types to adding brighter colors or changing out a lampshade, you'll find tons of options.
If you really love change, you can use these different style ideas for the whole house, making simple or elaborate changes all over – whatever best fits your home.