I'm ridiculously excited about today's Christmas Spectacular project!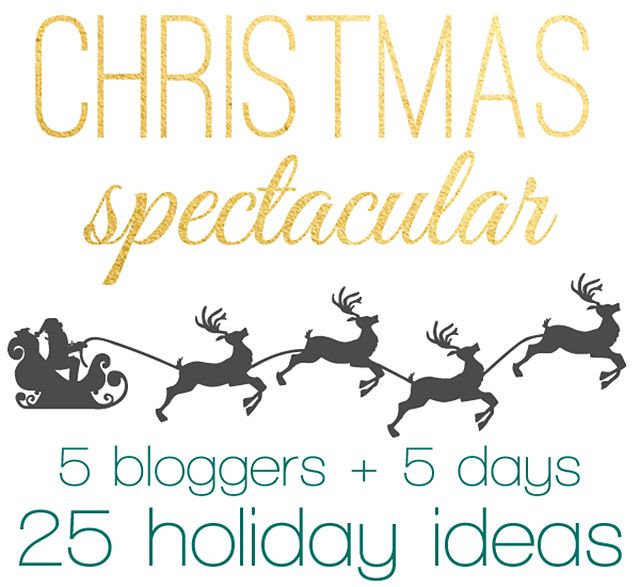 For those of you that missed
yesterday's announcement
, I've teamed up with Gina from
The Shabby Creek Cottage
, Jenna from
Rain on a Tin Roof
, Jen from
My Fabuless Life
, and Kelly from
Live Laugh Rowe
to bring you 25 holiday ideas!
Today I'm sharing my tutorial for our Home Alone inspired "Keep The Change, You Filthy Animal" doormat:
Home Alone is one of my favorite holiday movies. Fun fact: it was filmed in a suburb North of Chicago, about an hour away from where I grew up!
Needless to say, when I saw this
Reed Wilson doormat on Fab.com
, I was instantly smitten. I didn't want to pay $30 for it though since I knew I'd only have it outside for the holiday season.
I thought I could make a knock off version so I got to work!
I had all of my supplies (doormat, paint, stencil brush) on hand so my doormat didn't cost me anything but time!
If you have to buy your supplies, it'll probably cost you about $10 - $15 depending on what you need and where you shop.
IKEA sells a cheap $10 doormat
(it's the same one I used) and both Michael's and Walmart sell cheap craft paint (~70¢/bottle). I'm sure you could find a stencil brush there too!
To make the stencil, I...
Measured the size of my IKEA doormat and created a document the same size in Adobe Illustrator
Enlarged the picture of the Reed Wilson doormat so it would fit the size of my document
Typed out "Keep The Change, You Filthy Animal" in the font 'Bebas' and enlarged it to fit the size of the letters on the picture of the doormat
Created a few new 8 x 10 documents and copied the words over at their exact size
Rearranged the words to fit the documents, breaking some apart
Printed the letters out on thick cardstock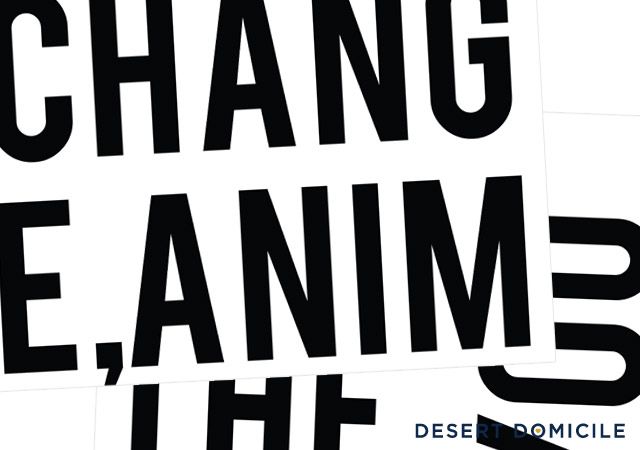 To create the stenciling templates, I...
Cut each of the letters out with an X-acto knife. Take your time and be as precise as possible during this step. Any miscuts will show up on your doormat!
Make sure you keep the middle of the "P" "A's" and "O"!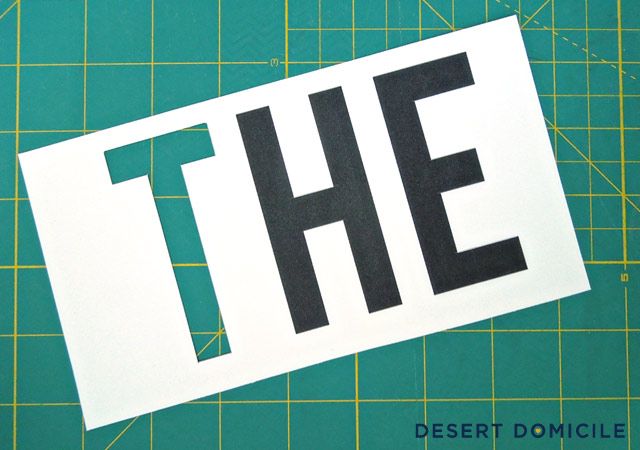 I taped the longer words together before lining up the stencils. I should have pushed the two lines closer together like they are on Reed's doormat but I like how my final spacing turned out.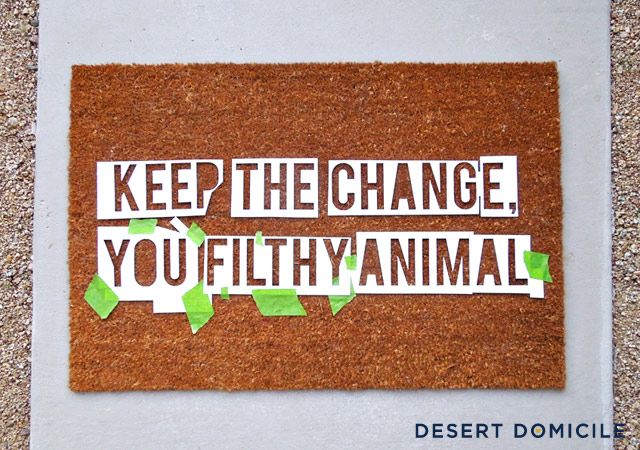 I used a ruler to line up the bottom of the letters and to help keep things straight:
I added some black paint to a paper plate and started stenciling! I held the edges of the letters down while applying the paint in a straight up and down motion.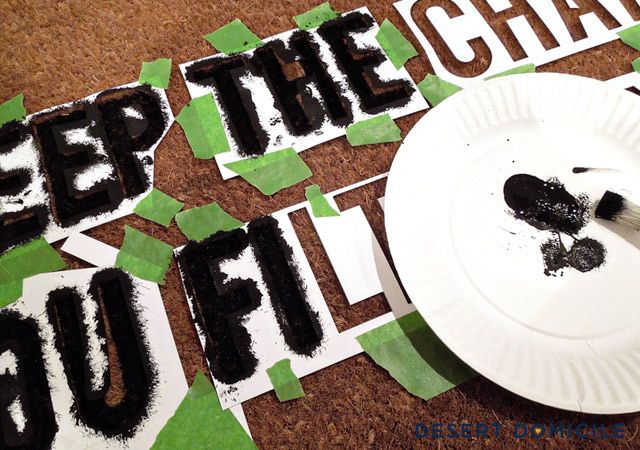 Note:
I should have had a larger paper border at the top/bottom the edges of some of the words ("keep" and "filthy" for example). I had to be extra careful around those areas so I wouldn't get paint outside the stencil.
I had never stenciled anything before so I was really worried that the paint was going to seep under my makeshift template and ruin everything but thankfully it didn't! To my surprise, my edges were super crisp and clean :)
I removed each stencil as soon as I was finished with the word. I didn't want to run the risk of it shifting and smearing the wet paint.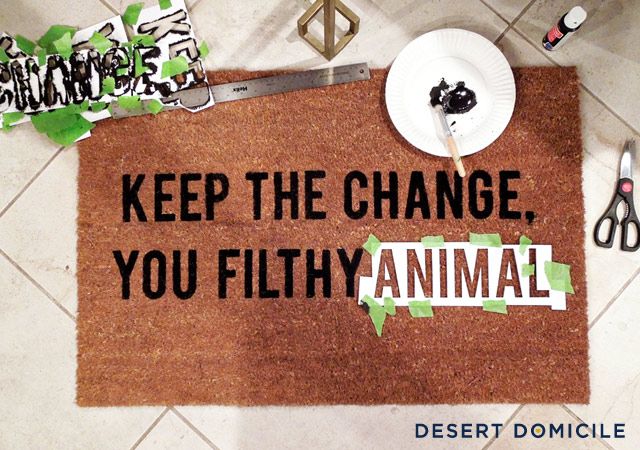 I let everything dry for 24 hours before brining the doormat back outside.
Here's a close up of the letters:
I'm so proud of those crisp lines!
I'll show you how the doormat looks with the rest of our outdoor decor as soon as we get around to putting it up :)
What's your favorite holiday movie?
---
I'm linking to
NewlyWoodwards' Dare to DIY party
!