40 DIY Valentine's Day Gifts For Him
In 2019, the average person spent more than $150 on Valentine's Day. That's not hard to believe, because, between cards, dinner, flowers, balloons, and other silly treats, the money quickly adds up.
If you're not really feeling the love of spending that much this year, there are a lot of great DIY gifts you can make for the guy in your life. They'll probably be better received, too, since they're coming straight from the heart!
A Custom Mug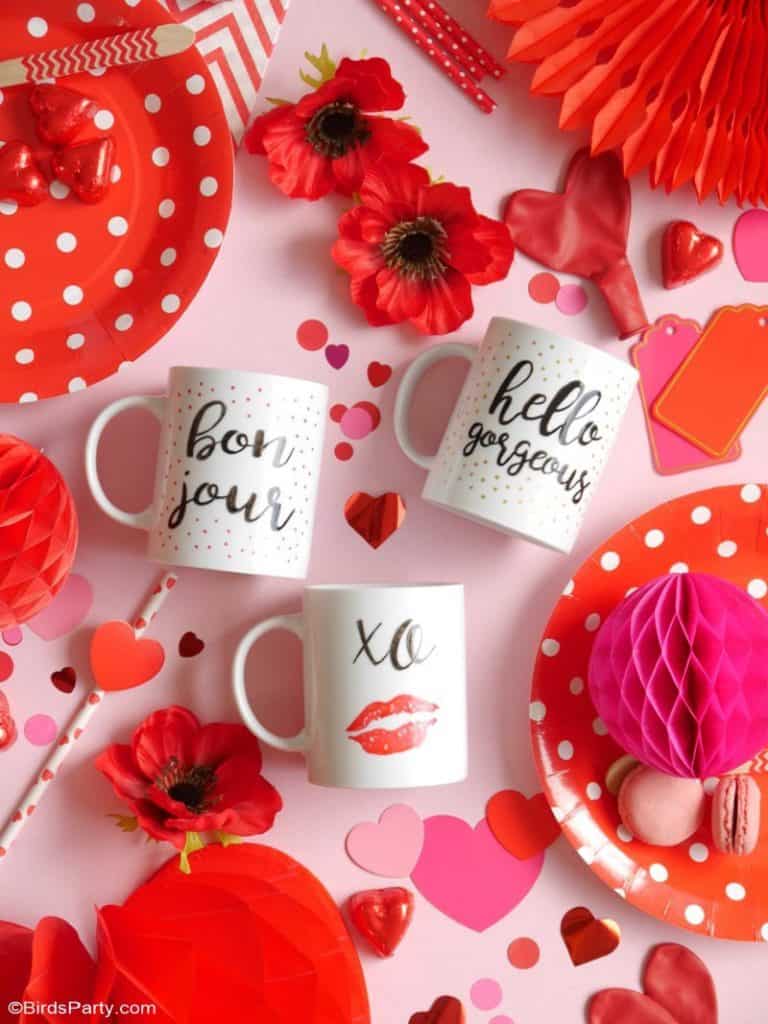 Pick up an inexpensive white coffee mug and grab a sharpie.
That's all you need to create a fun, custom mug for your beau. Pair it with a bag of his favorite brew and you'll be the best valentine, ever.
DIY Valentine's Day Easy Calligraphy Mugs by Bird's Party
"52 Things I Love About You" Book

If you're human, you probably have at least one (if not multiple) deck of playing cards around the house that you don't use.
Take them and make this little book filled with reasons you love your valentine. It's cute, sweet, and practically free.
52 Things I Love About You by Visual Heart Creative Studio
Date Night Jar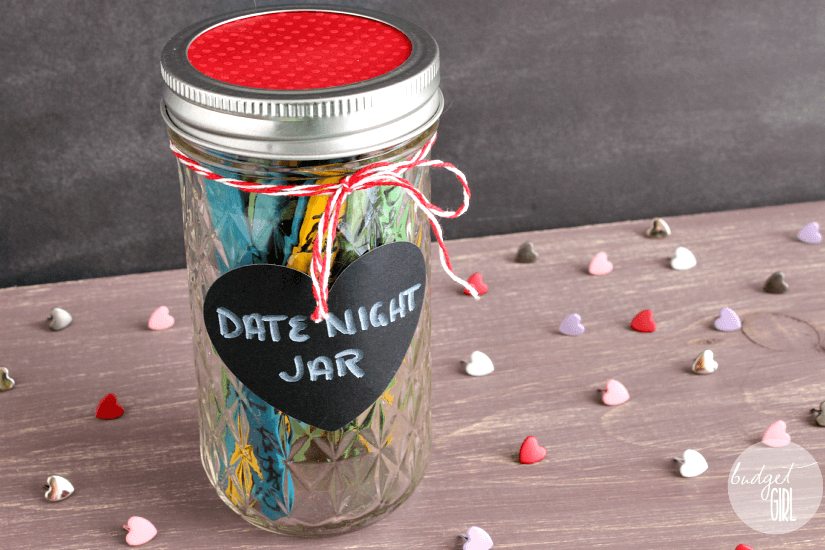 The best thing about a date night jar as a gift is that you also get to cash in on those dates, so it's like a gift for you, too. Sneaky.
Fill up the jar with fun date ideas, and then spend the year playing them out.
Date Night Jar by Tastefully Eclectic
Luxury Candle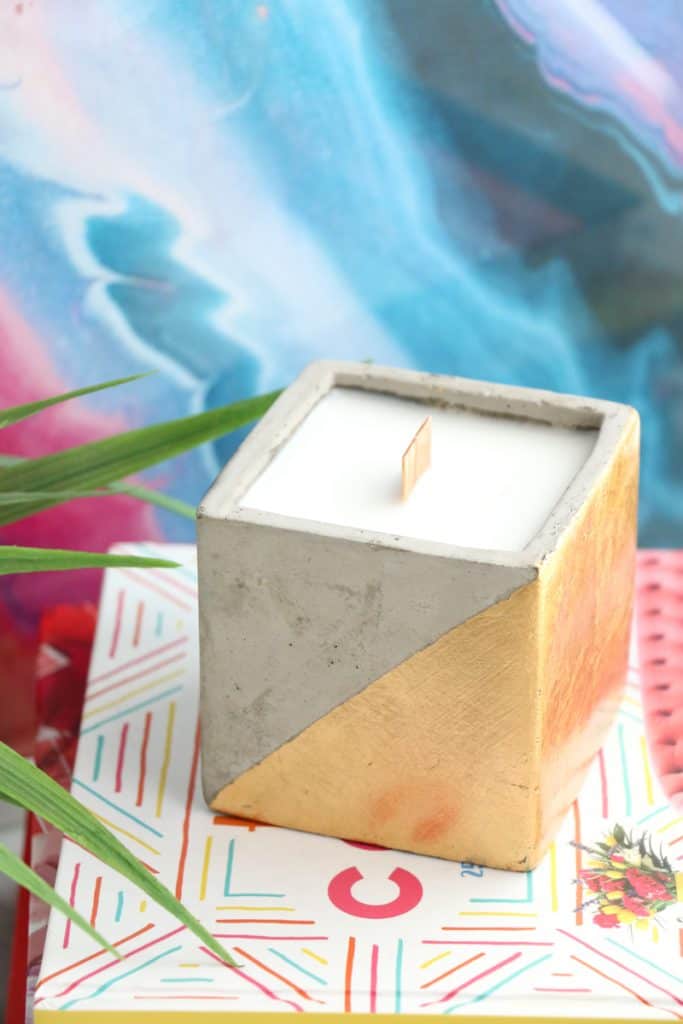 Who says guys don't like candles?
You can make him is very own luxury candle using the tutorial on this blog. If you want to get really mushy (or cheesy) you can come up with some pun about how your love "burns" for him.
DIY High End Luxury Candle by A Kailo Chic Life
Sock Bouquet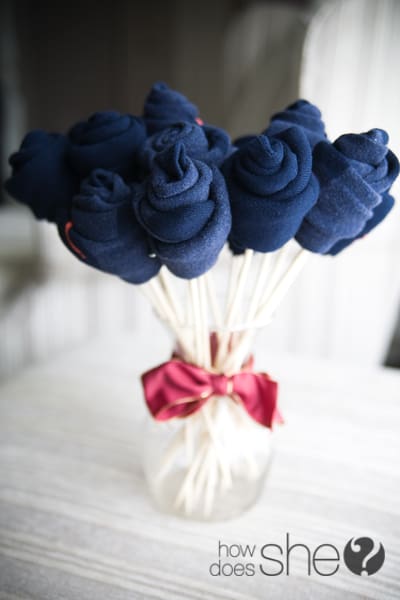 For whatever reason, men wear out their socks, fast. It's kind of a mystery.
So, if you're treating him to a wardrobe staple this Valentine's Day, at least wrap them up in a fun bouquet package to make them seem a little more romantic.
DIY Sock Bouquet by How Does She
Dino Phone Stand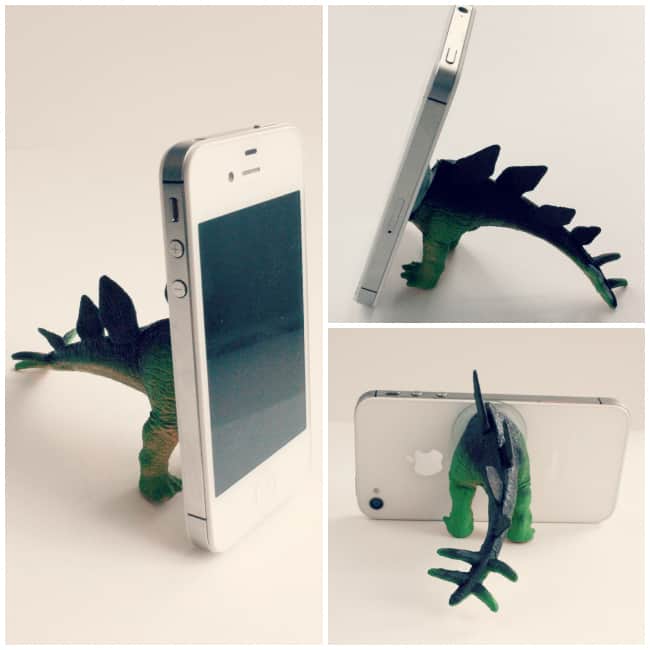 This is the perfect gift for the cool, hipster guy in your life.
Actually, wait, it's perfect for anyone. Just look at it! Who wouldn't want a dinosaur phone stand?!
Dino iPhone Tripod by Eat+Sleep+Make
Yarn Ball Bookmark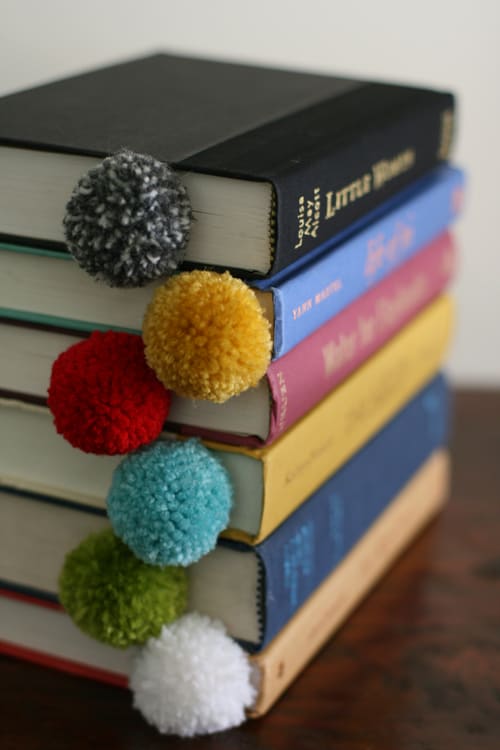 If your guy is an avid reader, give him a bookmark that is functional, fun, and will make him think of you whenever he's engaging in his favorite hobby.
These little bookmarks are super easy to make and cost next to nothing.
DIY Yarn Ball Bookmark by Design Mom
Mini-Bar In A Jar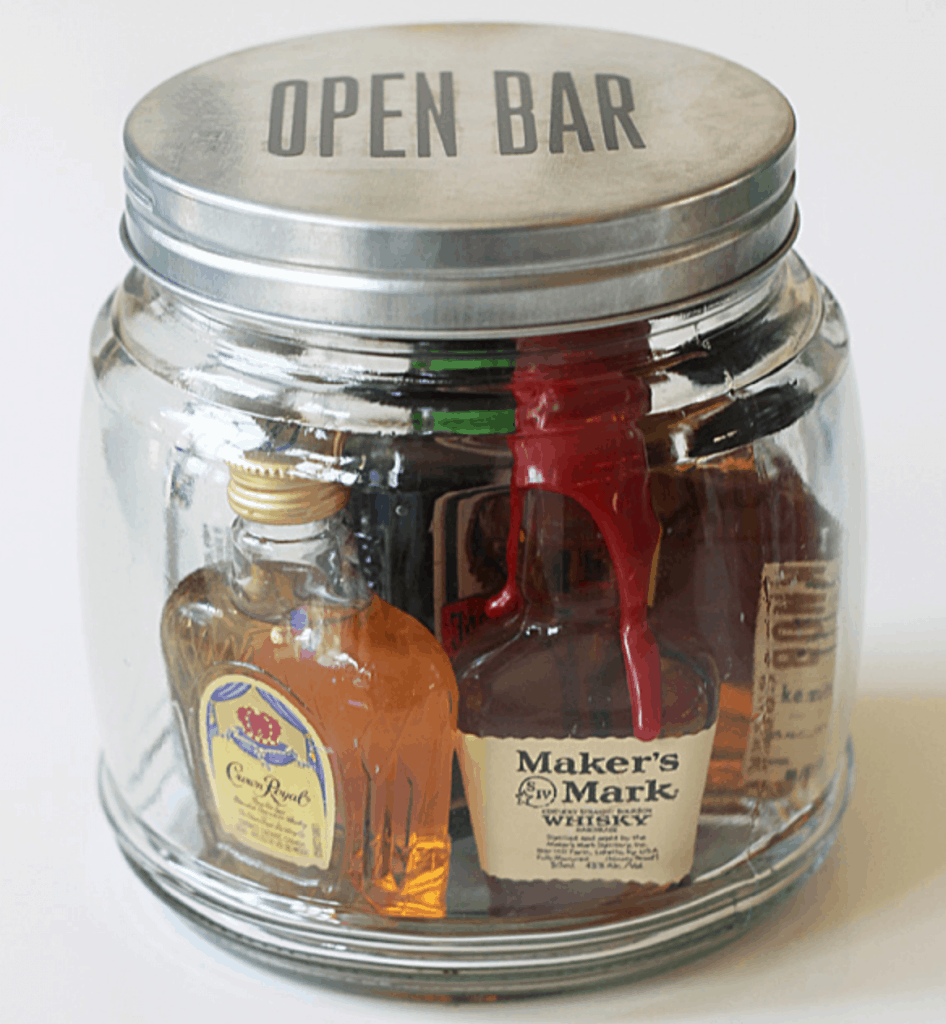 This is a smart take on the classic bottles of booze gift.
You can fill up the jar with your guy's favorite drinks – whether its all whiskey or a variety of spirits – it's totally customizable so you can be sure he'll love it.
Minibar in a Jar by The Shabby Creek Cottage
Travel/Adventure Funds Bank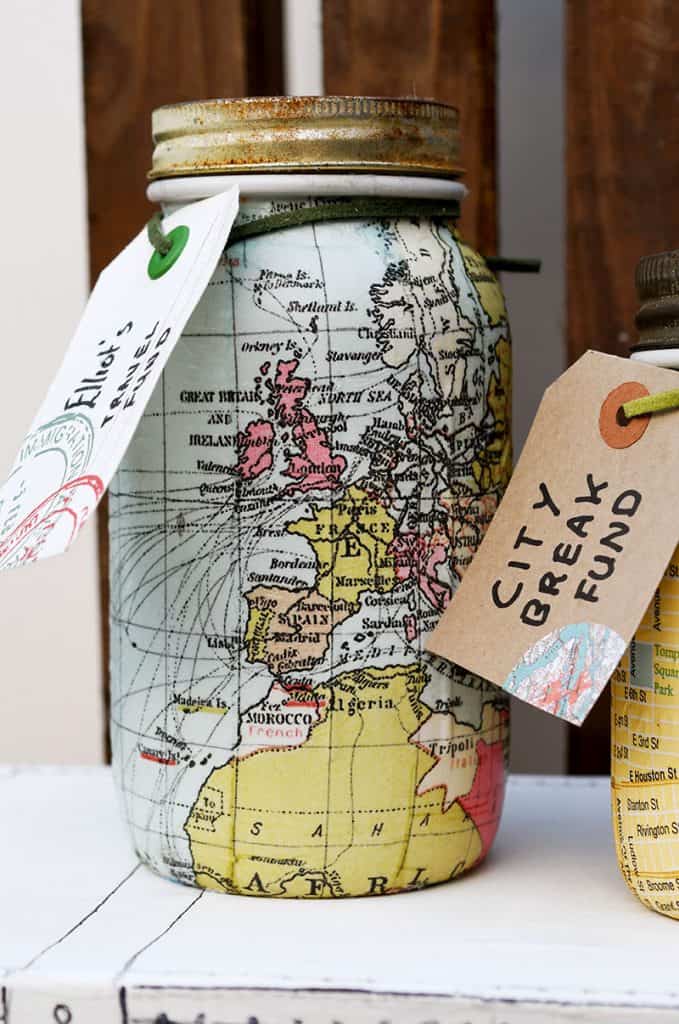 If the two of you have dreams of adventure (or even just a vacation in general) this little "savings" jar is sweet, functional, and meaningful.
You can recreate this jar using the tutorial the blogger wrote up, or just use this one as inspo for a custom version.
Map Mason Jar Bank by Pillar Box Blue
Photo Display Box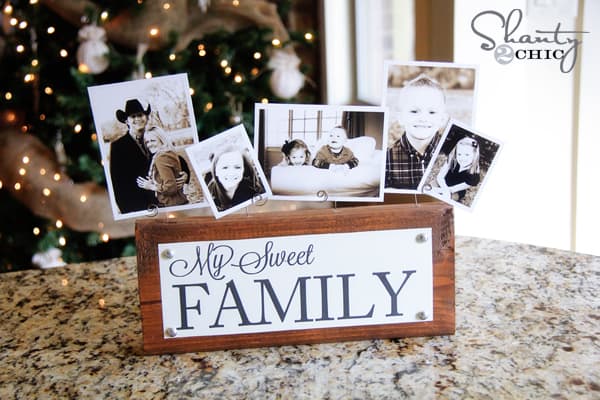 This photo display was made with materials you can find around the house, and a lot of "love".
You can recreate your own version to look the same, or add a unique phrase/word to the front that is special to you and your guy.
Photo Display Box by Shanty 2 Chic
Hanging Planters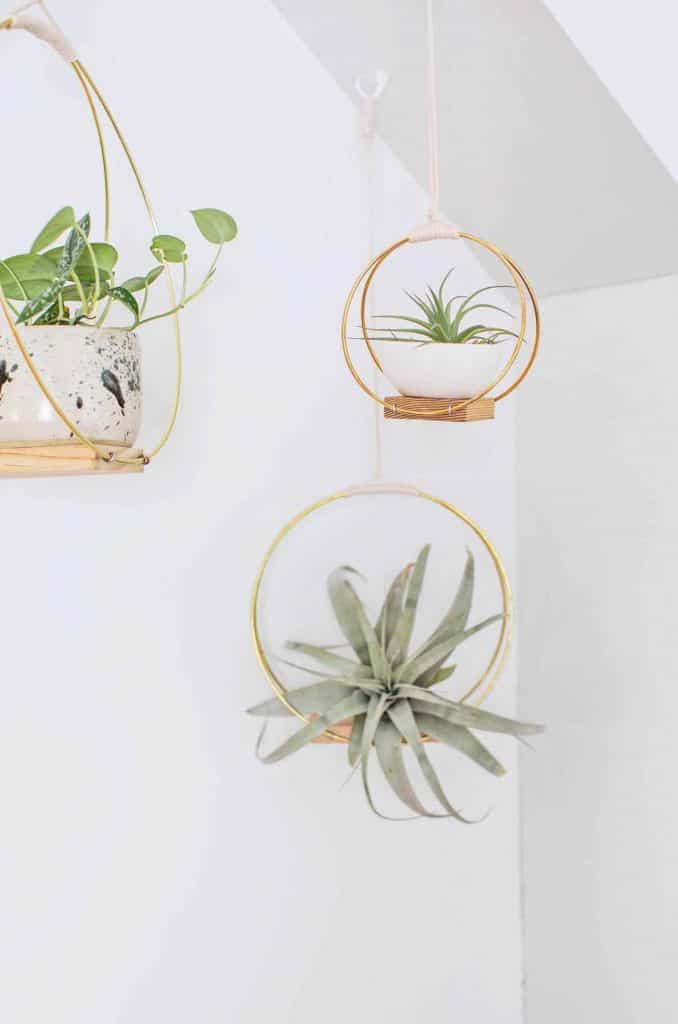 If the man in your life is really into plants and is actually able to keep them alive, this is a great gift for him.
Not to mention, these hanging planters are really pretty, so if you share a space together, it's like a gift for you, too.
Brass Ring Hanging Planter by A Beautiful Mess
Dipped Shot Glasses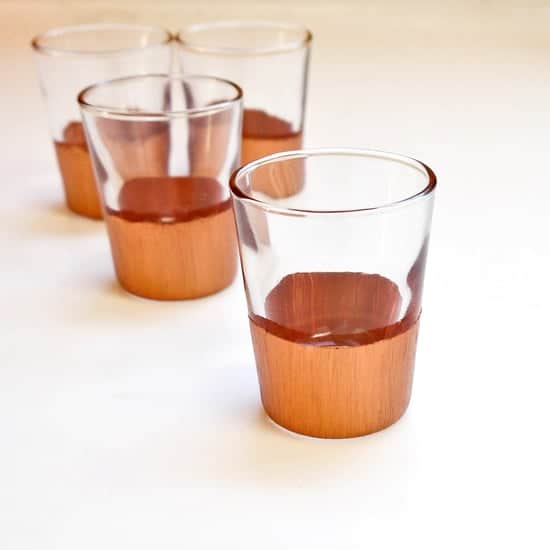 These shot glasses are really easy to make, and are a great way to customize an otherwise ordinary household item.
You can follow the website's tutorial to recreate this look, or use it as a guide to making something more in tune to what your guy would like.
DIY Dipped Shot Glasses by PopSugar
Air Plant Holder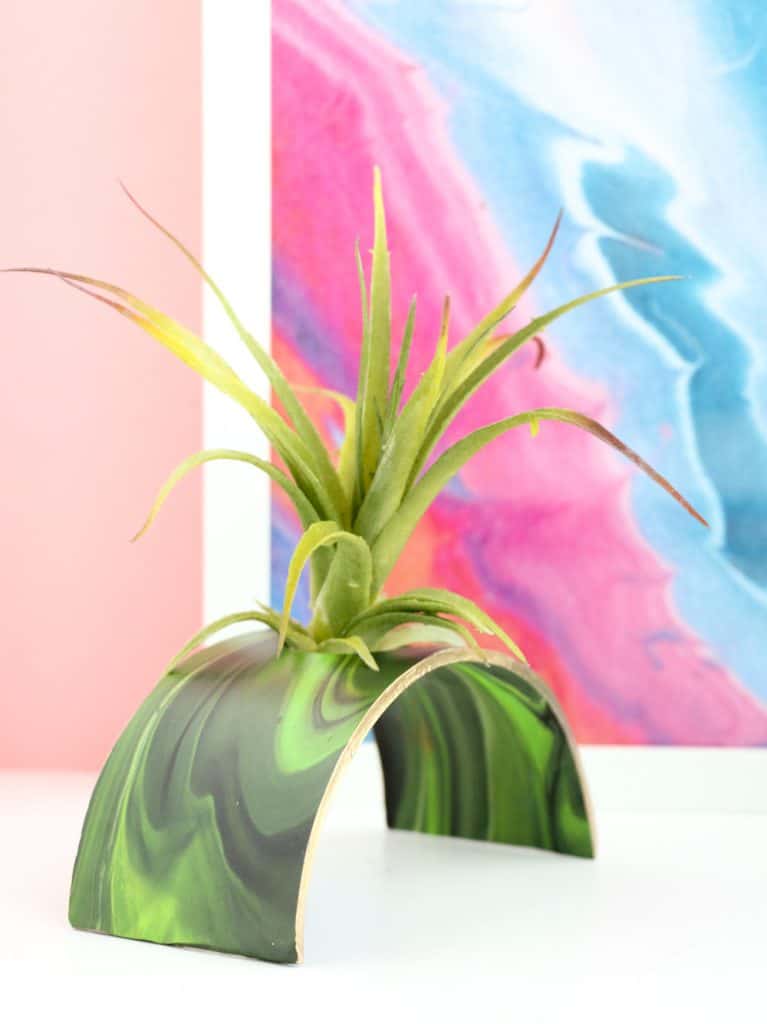 This may be one of the coolest things on the list, because, just look at it! Who wouldn't want that on their desk or nightstand?
The blogger gives easy step-by-step instructions to create your own air plant holder, and it's easily customizable with different colors (though green looks great with the leafy plant).
DIY Clay Malachite Air Plant Holder by A Kailo Chic Life
Rice Krispie "Suckers"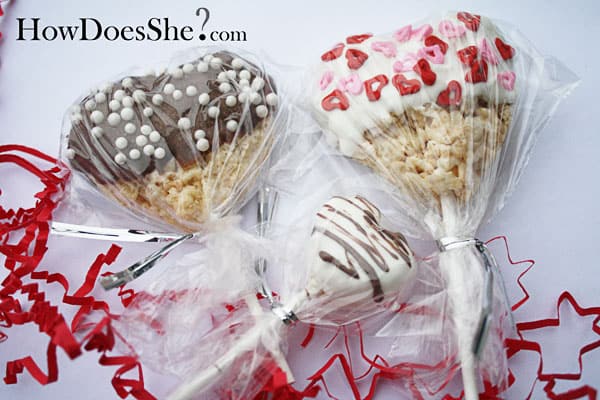 There's a reason they say "the fastest way to a man's heart is through his stomach".
If your guy is a fan of Rice Krispie Treats (who isnt?!) all you have to do is mold them into a heart shape, add some chocolate, sprinkles, or other festive flourishes, and pop it on a stick. Easy, and delicious.
Rice Crispie Valentines Suckers by How Does She
Book Lamp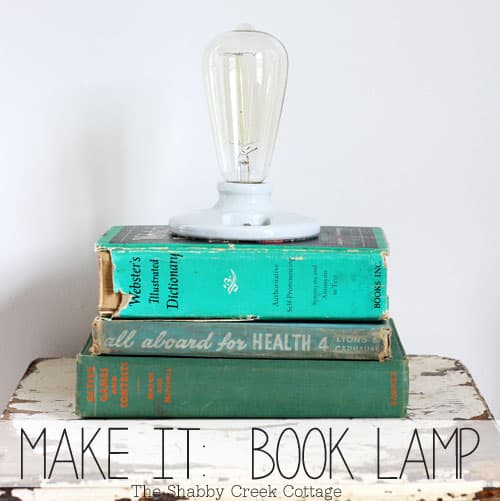 This book lamp is such a cool piece to have in a home, and it's completely customizable.
Find some old copies of your guy's favorite books and us them to make this industrial-chic light. It'll be a great bedside light or a conversation piece for anywhere in the home.
DIY Book Lamp by The Shabby Creek Cottage
Sock Monkey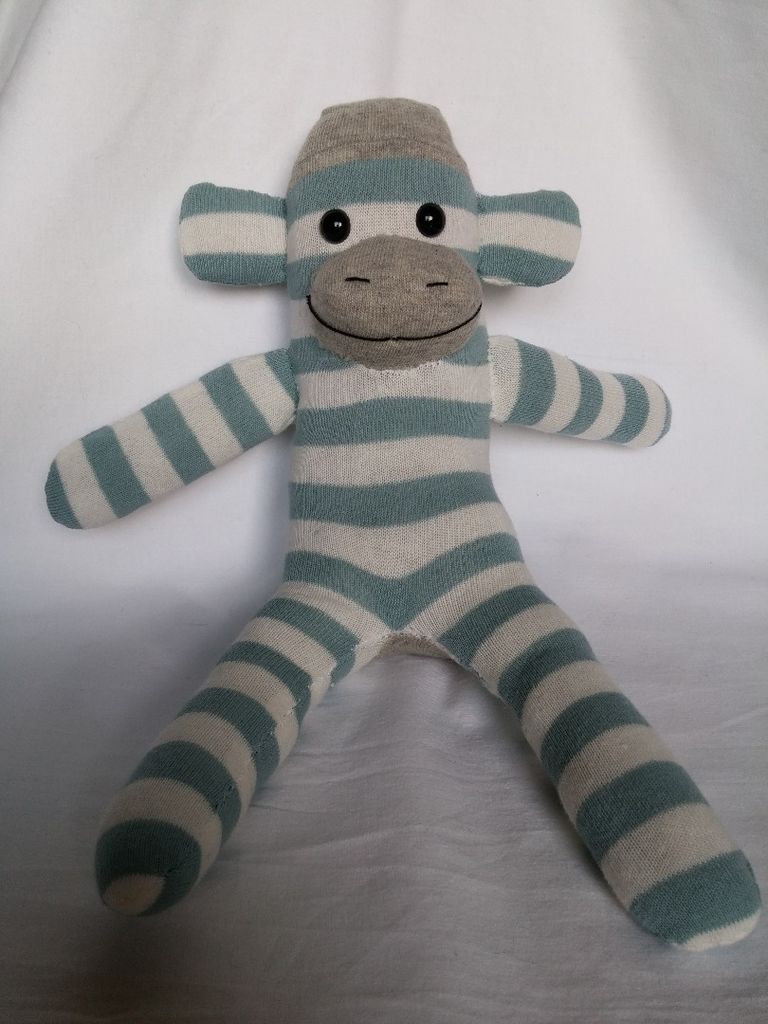 Rather than a cheap, drug store teddy bear, make your valentine a stuffed animal all on your own!
You don't need killer sewing skills to make a sock monkey, and this tutorial gives you step by step instructions to help you through the process.
Sock Monkey by Instructables
Comic Book Coasters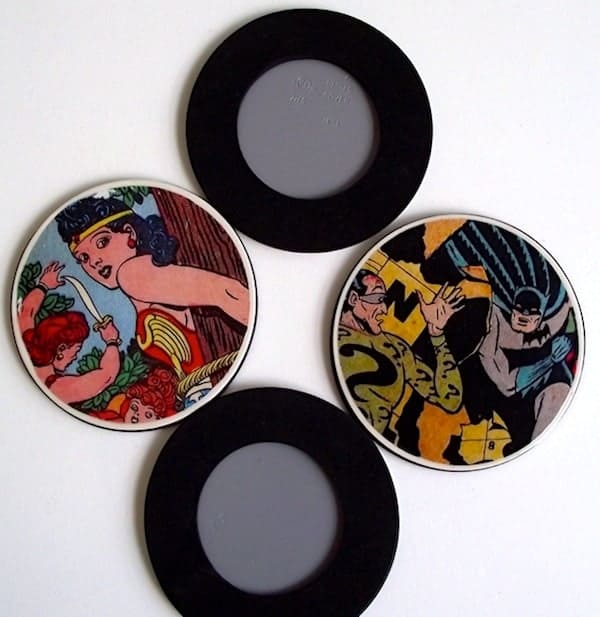 Modge Podge is probably one of the greatest crafting tools ever made, because just look at what you can create with it!
You can create these coasters using actual comic book pages, or by printing off some vintage-looking photos of your guy's favorite comics. Either way, he will love the gift (and will no longer leave water rings on furniture).
Comic Book Coasters by Modge Podge Rocks
Cupcake in a Jar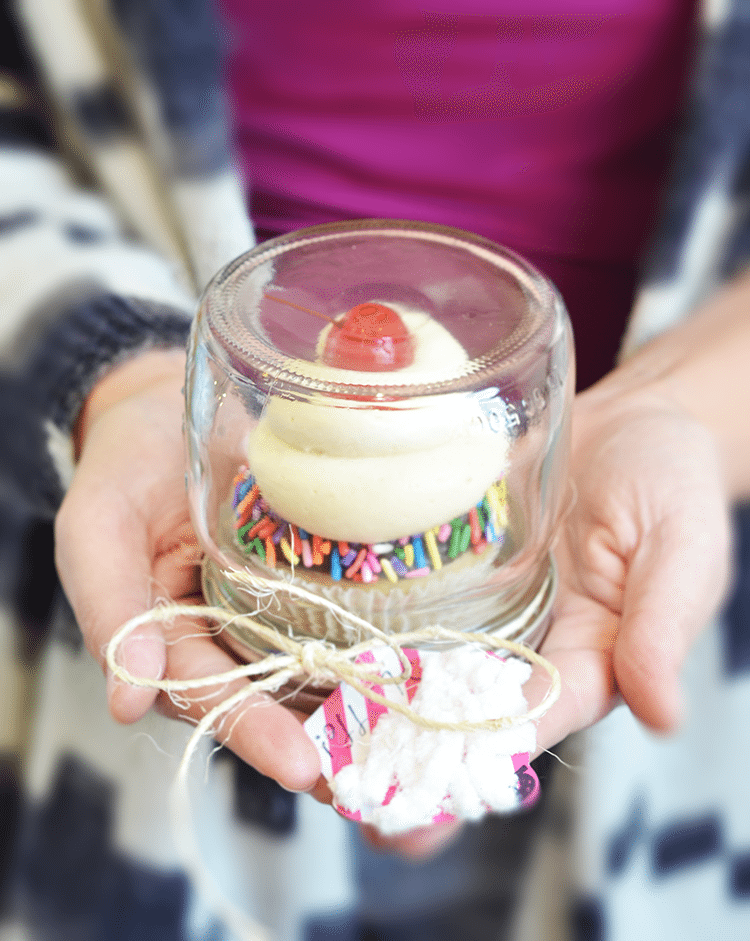 Baking a special treat is an absolutely acceptable gift on Valentine's Day.
You can still take it up a notch though, like by making a little display to serve the treat. This cupcake in a jar is a great example of how to upgrade an easy DIY gift.
Mason Jar Cupcake by Nellie Bellie
Bacon Roses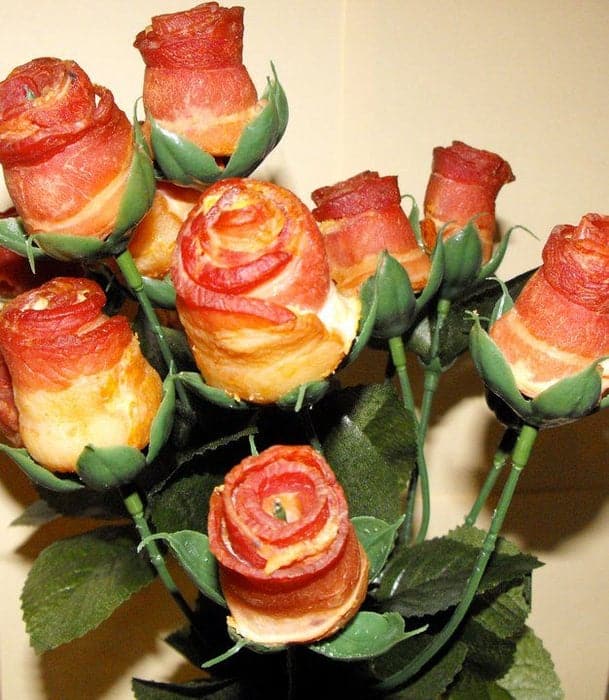 If your guy's love language is bacon (or if he just loves it in general) give him what he wants for Valentine's Day.
You can make little bacon "roses" using this tutorial. He'll be happy, full, and will have no problem bragging to his friends about the roses you got him.
Bacon Roses by Instructables
Song Lyric Art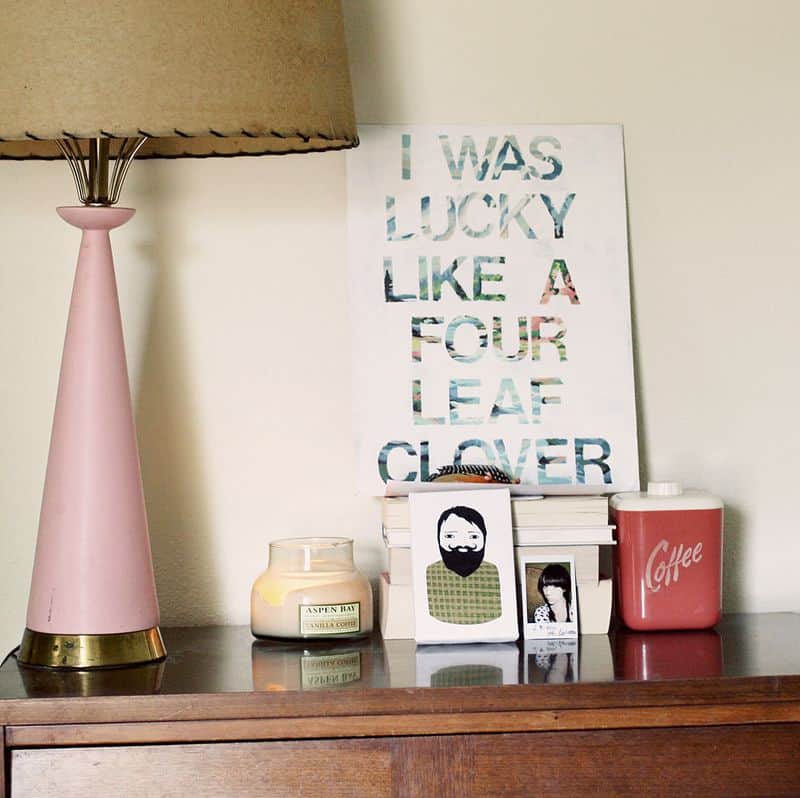 Using a song lyric to create wall art is both a really easy and personal way to make a great gift.
You can pick a song lyric that means something to the two of you (like from your wedding song, or the first song you danced to) or from one of his personal favorite songs. No matter what, it's a really thoughtful gift.
Song Lyric Wall Art by A Beautiful Mess
"I Love You Because" Dry Erase Frame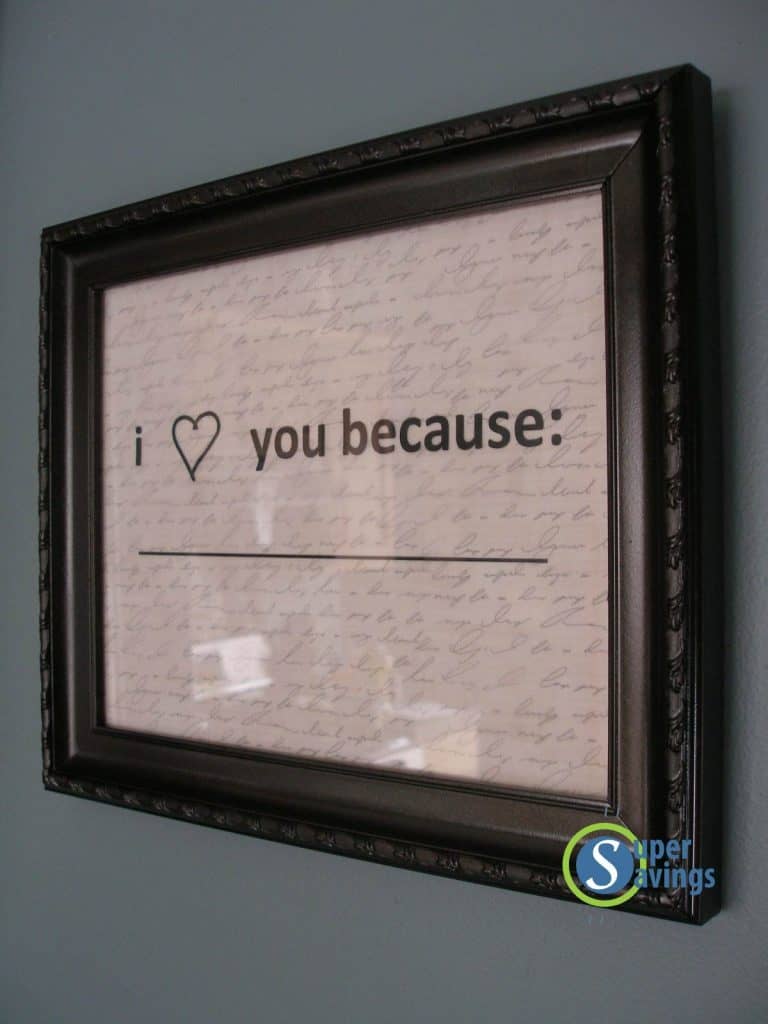 All you need for this sweet gift is an old picture frame, some spray paint, and a print out.
After you've created the dry erase frame, pick up some dry erase markers (or some wine glass markers if you want something metallic and fun) and start leaving love notes.
I Love You Because Frame by Super Saving
Heart Blanket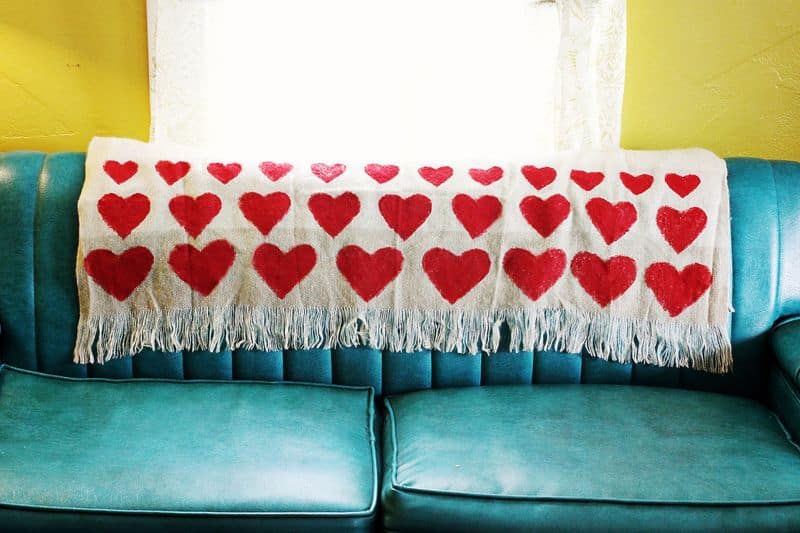 You can easily recreate this heart blanket, or you can cut out a different shape to make it more aligned with what your guy likes.
No matter what you do, he'll love wrapping up in it on a cold day, or sharing it with you during a movie night.
Heart Blanket by A Beautiful Mess
A Year Of Dates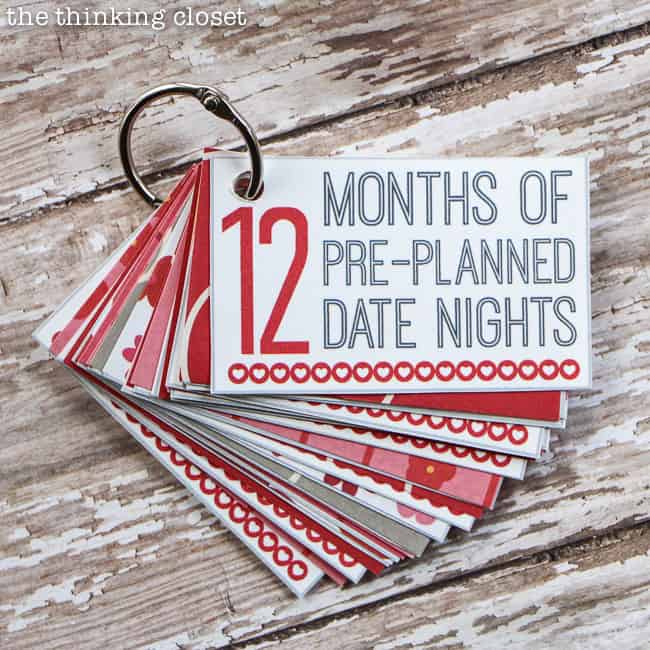 This is a great idea for anyone who has trouble getting out on dates (looking at you, parents of little kids!).
Come up with 12 date nights, one for each month, and surprise him by actually planning the dates out. Get a sitter, make reservations, or do whatever you need to do to ensure the date actually happens.
12 Months of Date Nights by Thinking Closet
Domino Game Set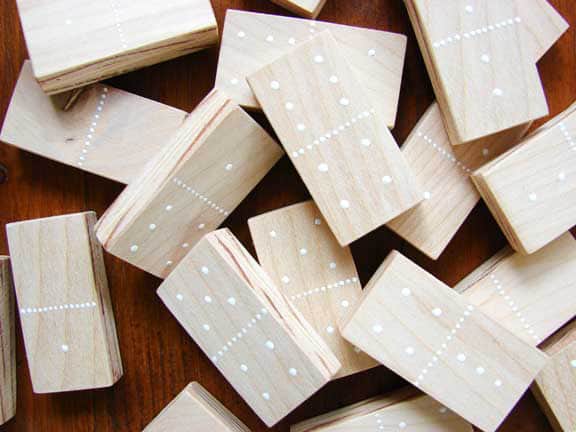 If you and your guy enjoy the classic game dominos, make a custom set!
Even if you aren't avid dominos players, you can still create this little set and start playing together. It's fun, meaningful, and gives you something to do on a rainy day.
DIY Domino Set by A Beautiful Mess
Homemade Shaving Cream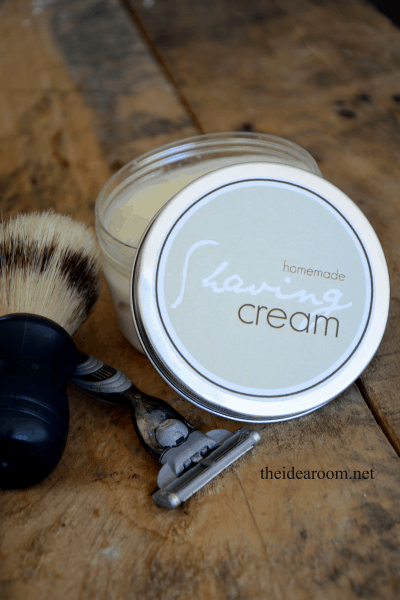 This may look like it's a gift for him, but it's also a gift for you because this homemade shaving cream will leave his face (and beard) soft.
You can make this shaving cream by following the tutorial on the blog.
Homemade Shaving Cream by The Idea Room
Stacked Spice Rubs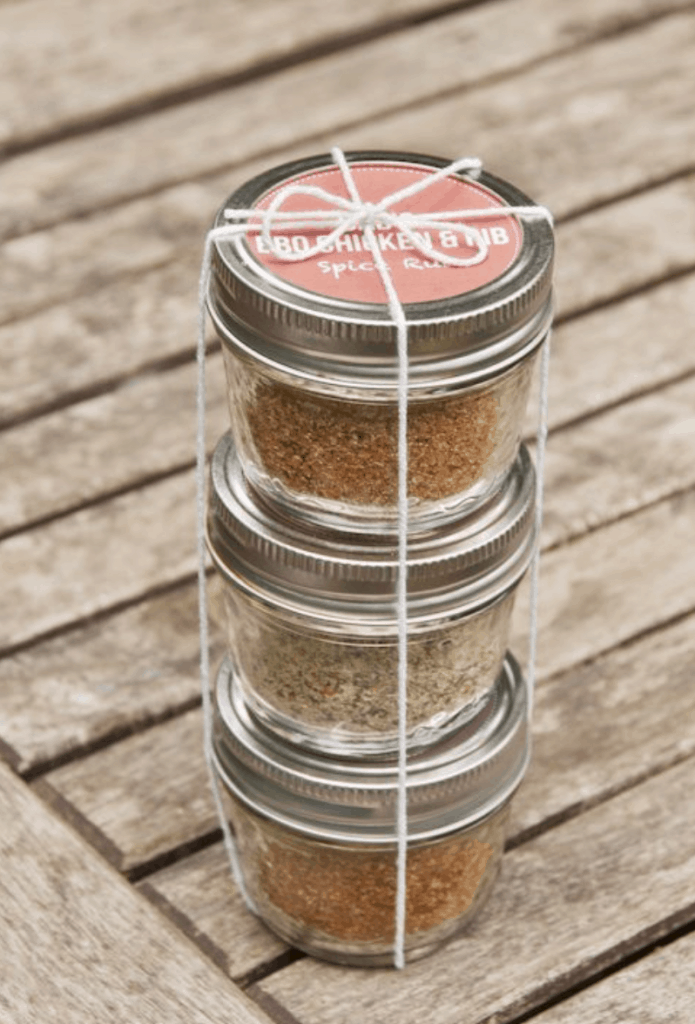 If your guy likes to grill, this is an easy, awesome gift.
Find some recipes for different spice rubs and create a little ower of them. As an added bonus, rest assured knowing you'll likely get to eat whatever he makes with the delicious recipe.
Father's Day Spice Rubs Stacked by delishsis
Custom Heart Art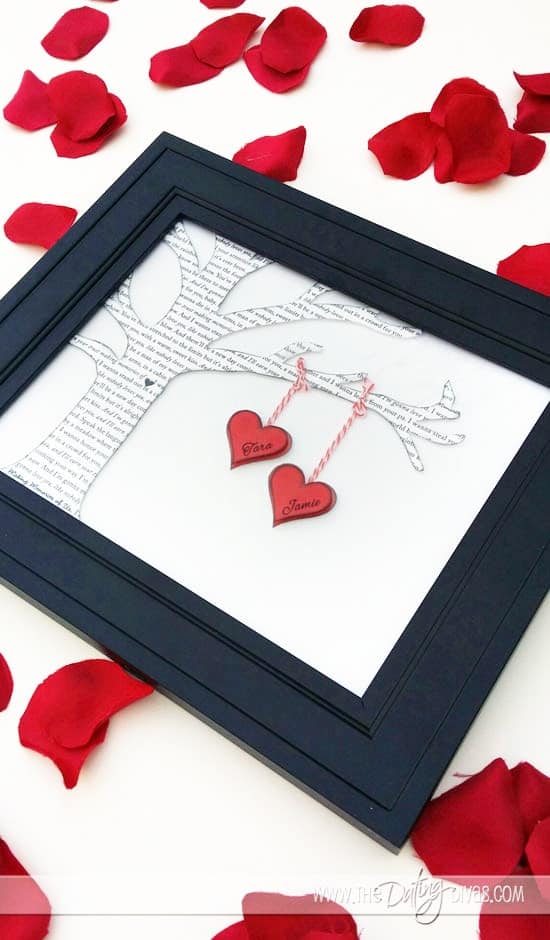 You can create this heart and tree photo in a completely customized way.
Type up the words to a favorite song, or the vows you said at your wedding, or quotes from a favorite movie and then cut the document into the shape of a tree. Then, recreate the little hearts with your and your guy's name and you've just made an adorable, thoughtful gift.
DIY Romantic Wall Decor by The Dating Divas
Star Wars Lego Clock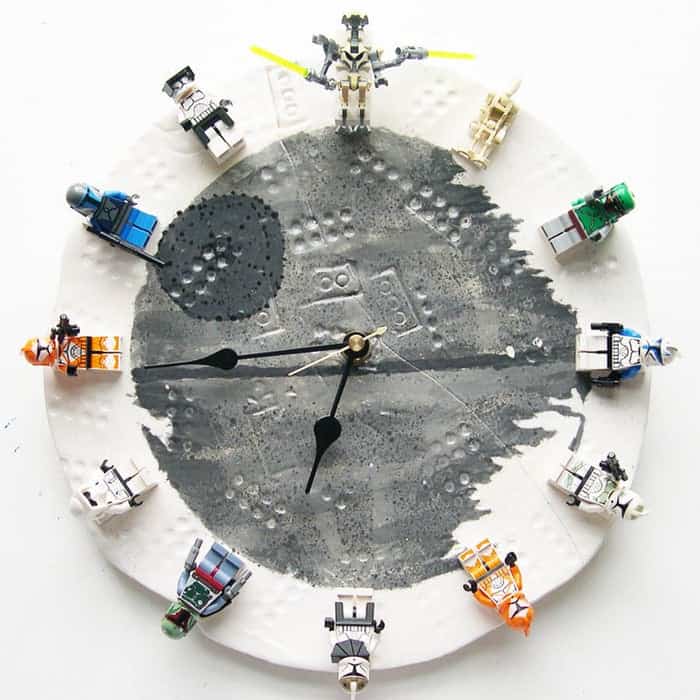 If there are two things a lot of guys love, it's Legos and Star Wars.
You can put those two loves together by making this clock. It's basically an adult way for him to display cool toys.
Star Wars Lego Clock by Instructables
Wooden Dice Yard Game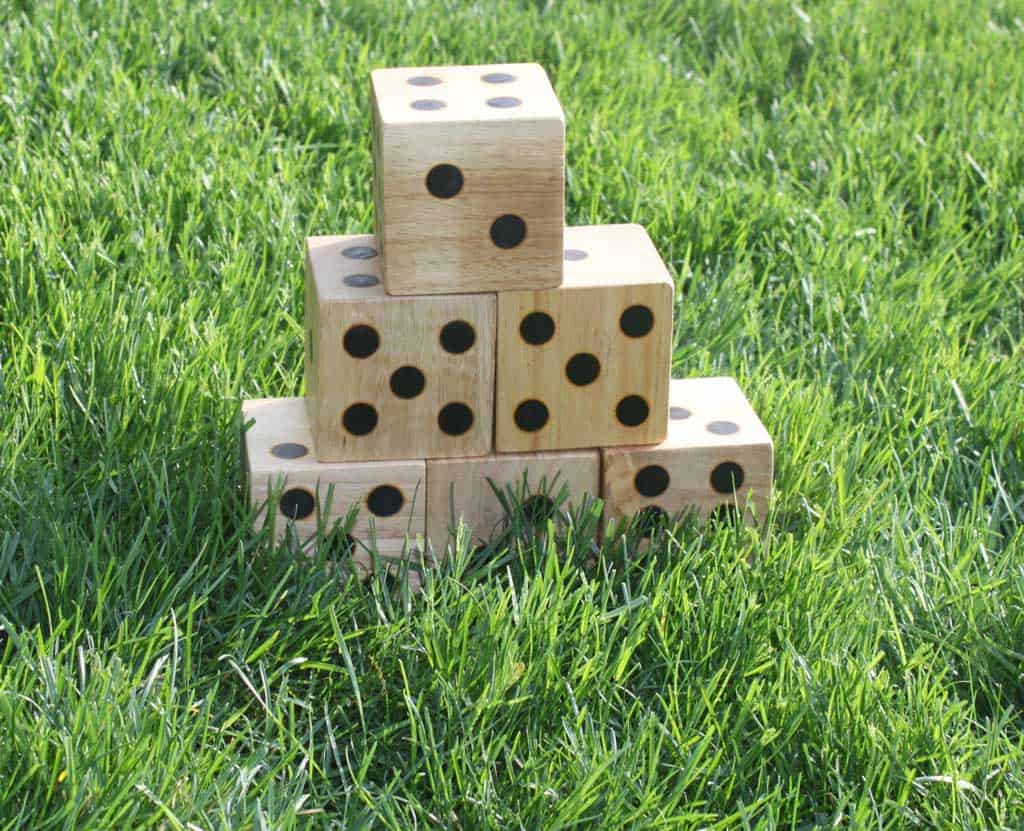 This homemade dice game is great for any guy who enjoys spending time in his own backyard.
You can recreate this game, or you can use is as inspo for other yard games like Jenga, Twister, or whatever you can dream up. In the end, a game he can play in his yard will surely be a hit.
Wooden Dice Yard Game by Sometimes Homemade
Super Hero Canvas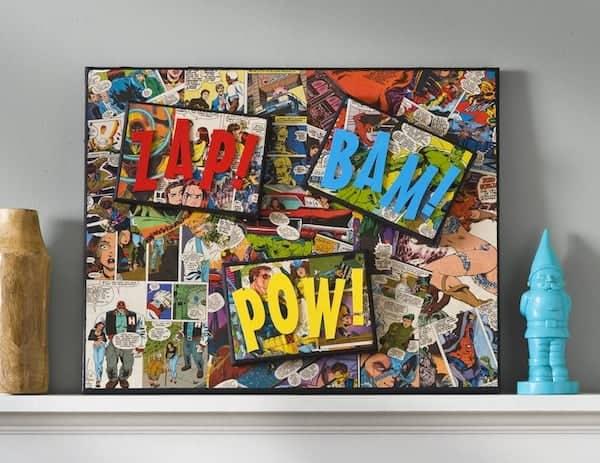 "Pow!" "Boom!" You can create your guy's favorite piece of art with your very own hands.
To recreate this canvas (or to use is as inspo for another idea) just follow the tutorial the blogger made. The only thing with this gift is that you'll have a really hard time topping it next year, so proceed with caution.
Super Hero Canvas by Modge Podge Rocks
Embroidered "Tree Carving" Initials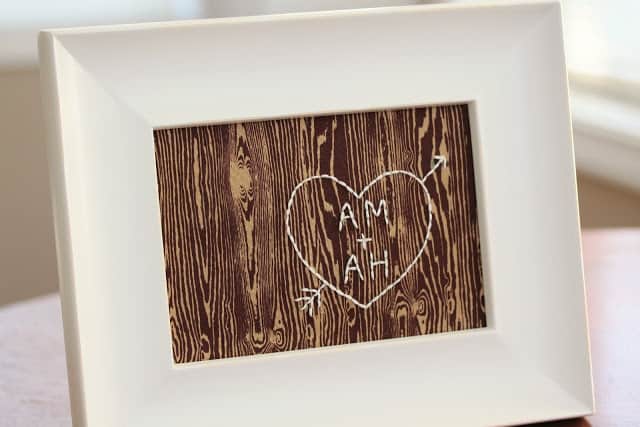 The earth needs all the trees it can get, so the old-school "carve our initials into a tree" thing isn't so cute anymore.
But, you can still get that same sentiment using embroidery! Check out this blogger's tutorial and make your own!
How To Embroider Letters by Thirty Handmade Days
Beer Box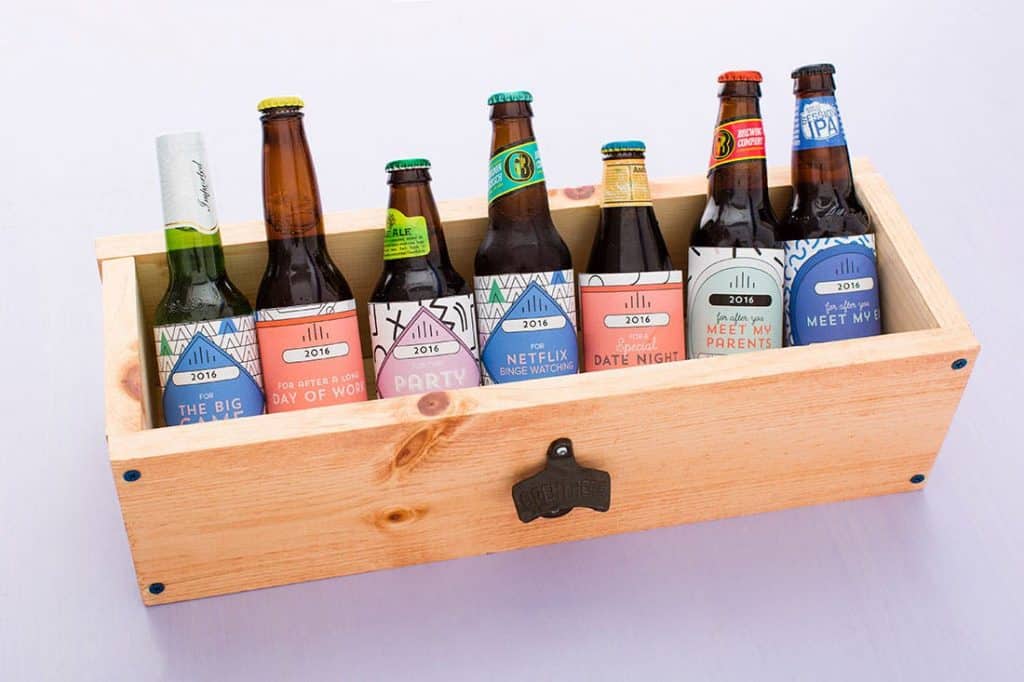 This beer box is one of the coolest things ever, and it's so detailed! It's not necessary to do the custom bottle labels, but they are a nice added touch.
You don't have to have crazy woodworking skills to recreate this gift, all you need are some basic cuts and some wood glue.
DIY Beer Box by Brit + Co
Love Maps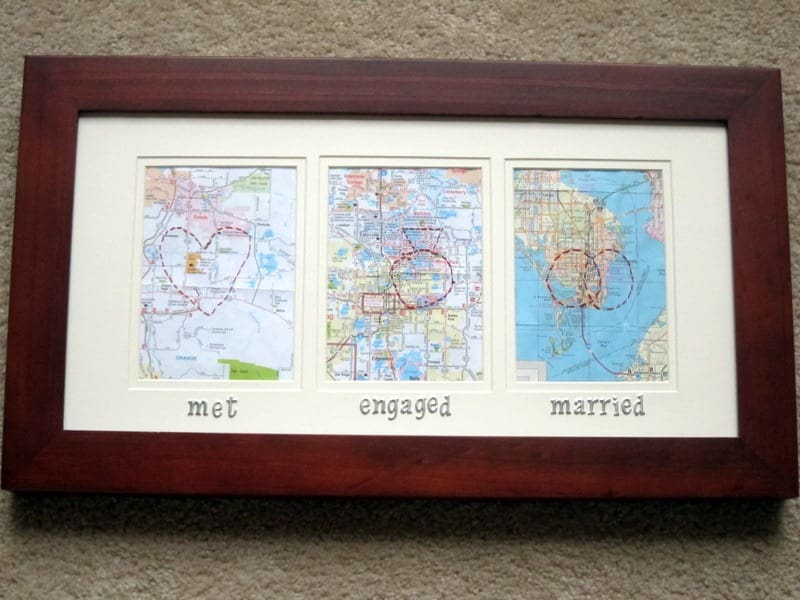 You can tell the story of your love through maps. It's a really romantic gift, that doesn't *look* mushy and romantic.
Think of some of your most memorable moments together (first date, where you got engaged, where you met, etc.) and cut out that spot's location from a map. Then frame the locations and create a little collage of your love story.
One Year Wedding Anniversary Gift by Peanut Butter Fingers
Date Night In A Box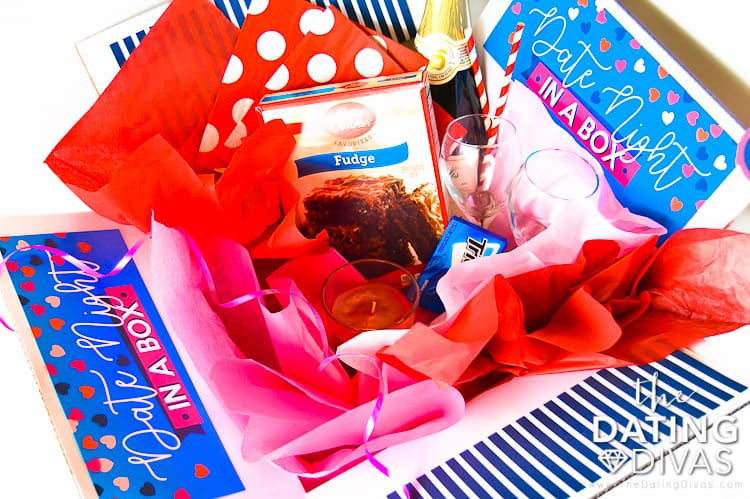 For many (or for people with little kids), the best date is sitting at home in cozy clothes and doing something you love together.
Create a "date night in a box" by getting all the things you two need to have one of those great nights in. You can include favorite snacks, a bottle of prosecco, some cozy slippers, or whatever else you need to make the date special.
Date Night Basket by The Dating Divas
Book Clock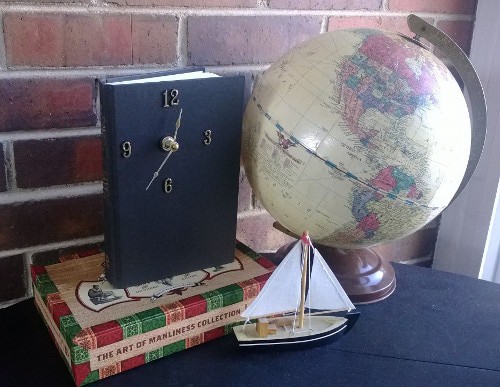 Similar to the book light, this book clock is great for a guy who could use some new aesthetic in his living space.
You can make this completely customized to his style by picking one of his favorite books, or even modge podging his favorite movie title to the spine of the book you use. It's a cool, functional piece that will be totally unique and well-received.
Book Clock by The Art of Manliness
Secret Message Necktie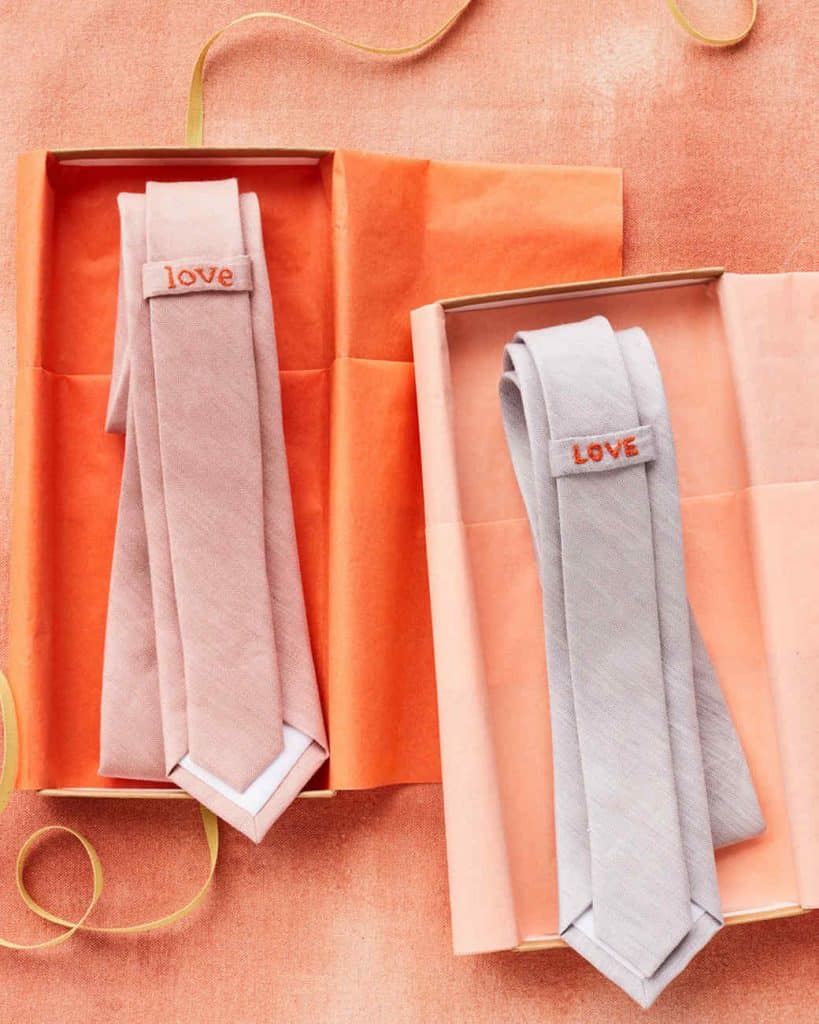 Go ahead and get the standard necktie gift (especially if you have a formal event coming up), but make it special with a little message.
You can learn how to embroider a little note onto a tie with this tutorial, or use it as inspo for something different (who says you can't write on the back of a tie with a permanent pen as long as it doesn't bleed through?).
Embroidered Secret Message by Martha Stewart
Etched Super Hero Glasses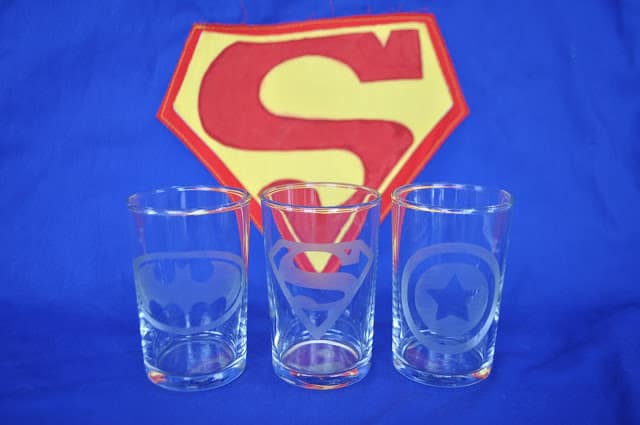 This blogger created these glasses for her son, but they'd be just as great on a whiskey glass.
You can recreate these glasses using the tutorial on the blog. Find symbols for your guy's favorite heroes and he will love his nightcaps all the more.
Etched Super Hero Glasses by I Am Momma Hear Me Roar
Concrete Drink Cooler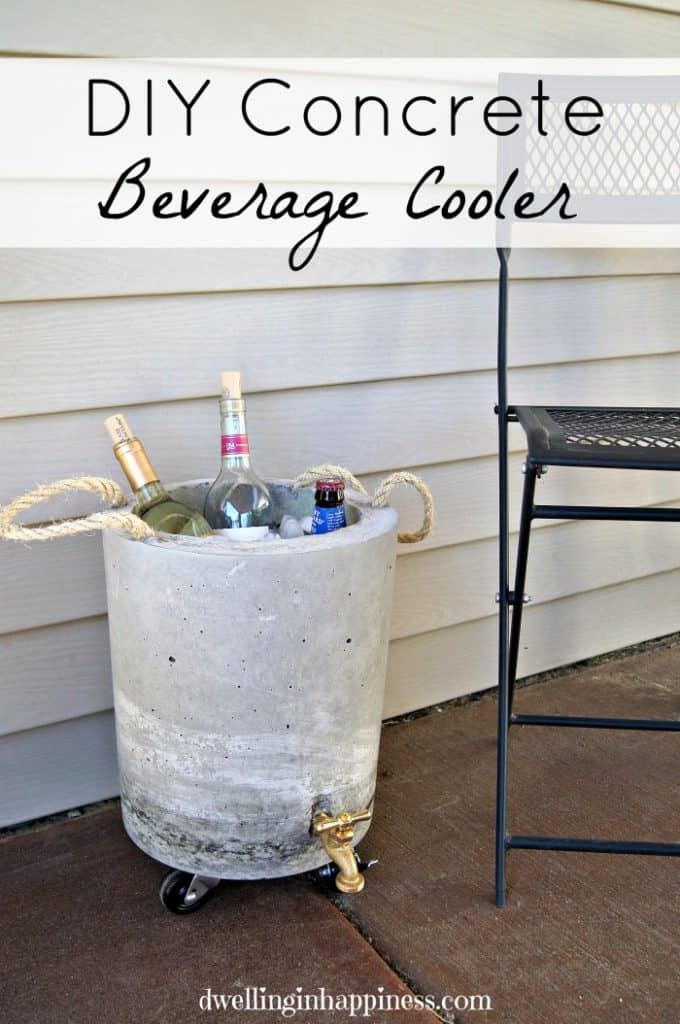 This DIY project may take a little more time to complete, but just look at it!
You'll definitely want to pay attention to the instructions to recreate this cooler, but it will be worth it because it will be one of the best gifts he's probably ever been given (good luck topping it next year!).
Concrete Beverage Cooler by Dwelling In Happiness
Growler Carrier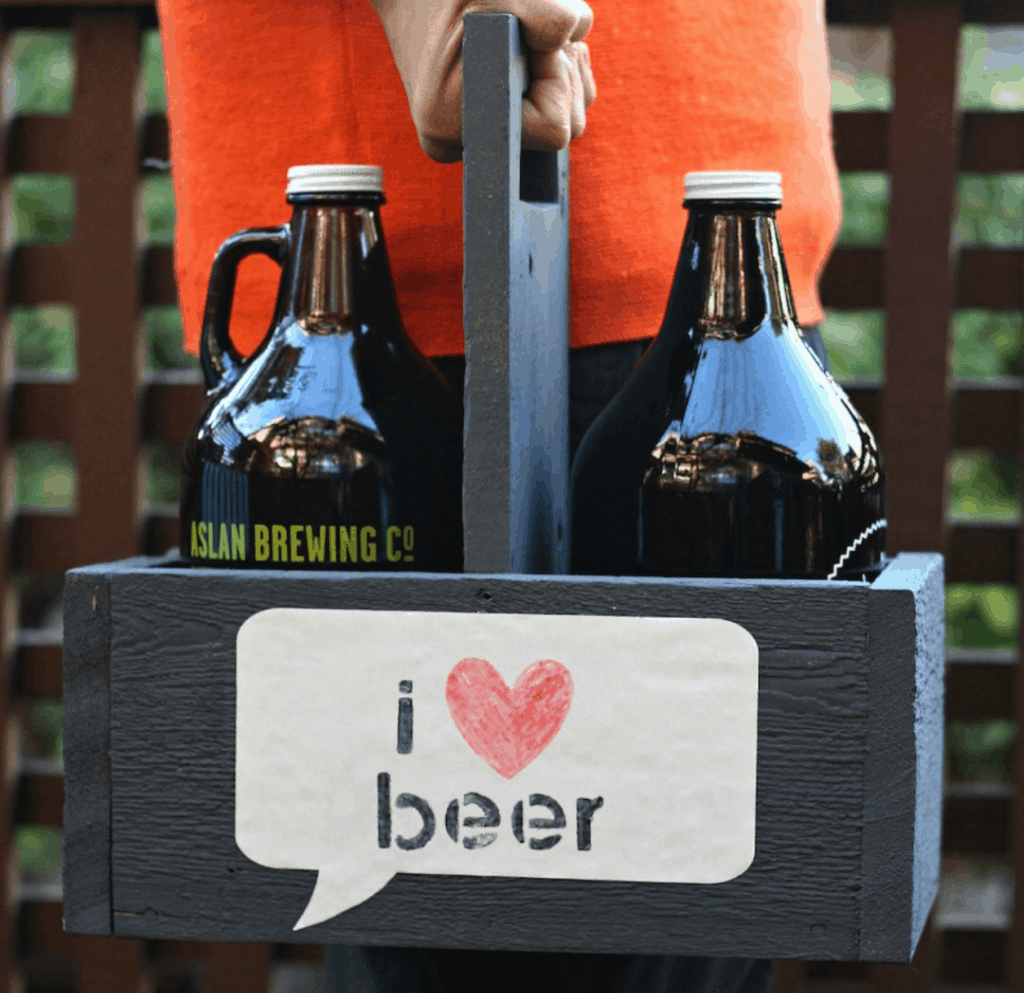 If you live near breweries and your man likes to get his growlers, this carrier is for him!
The best part about this carrier is that it has the little whiteboard speech bubble, so you can write little messages to him whenever he's about to go out to get his brew.
DIY Growler Carrier by Hello Creative Family
Wall-Mounted Bottle Opener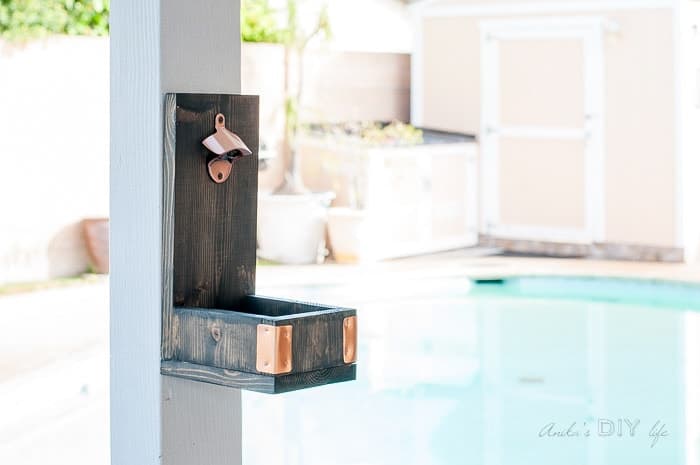 Who says something so functional can't also look really nice?
This wall-mounted bottle opener will look gorgeous in your backyard or even inside the kitchen. You can customize it to match your (or his) aesthetic so it can blend in with the surrounding decor and doesn't have to be banished to the garage.
DIY Wall Mounted Bottle Opener by Anika's DIY Life
Conclusion
No matter what you get the guy in your life for Valentine's Day, he's going to appreciate it because you took the time to get it. Still, it's safe to say that he's going to love something that you put a lot of thought into much more than something you got on Amazon two days before the holiday.
A DIY gift will show him that you really thought about what he likes/enjoys and has an added personal touch since you made it with your own hands. These are the gifts that people will remember for years to come.